HAY's new arrivals include candles, tableware and the first pieces of the awaited Muller Van Severen for HAY collection. And if you're into board games, there's something special lined up for you!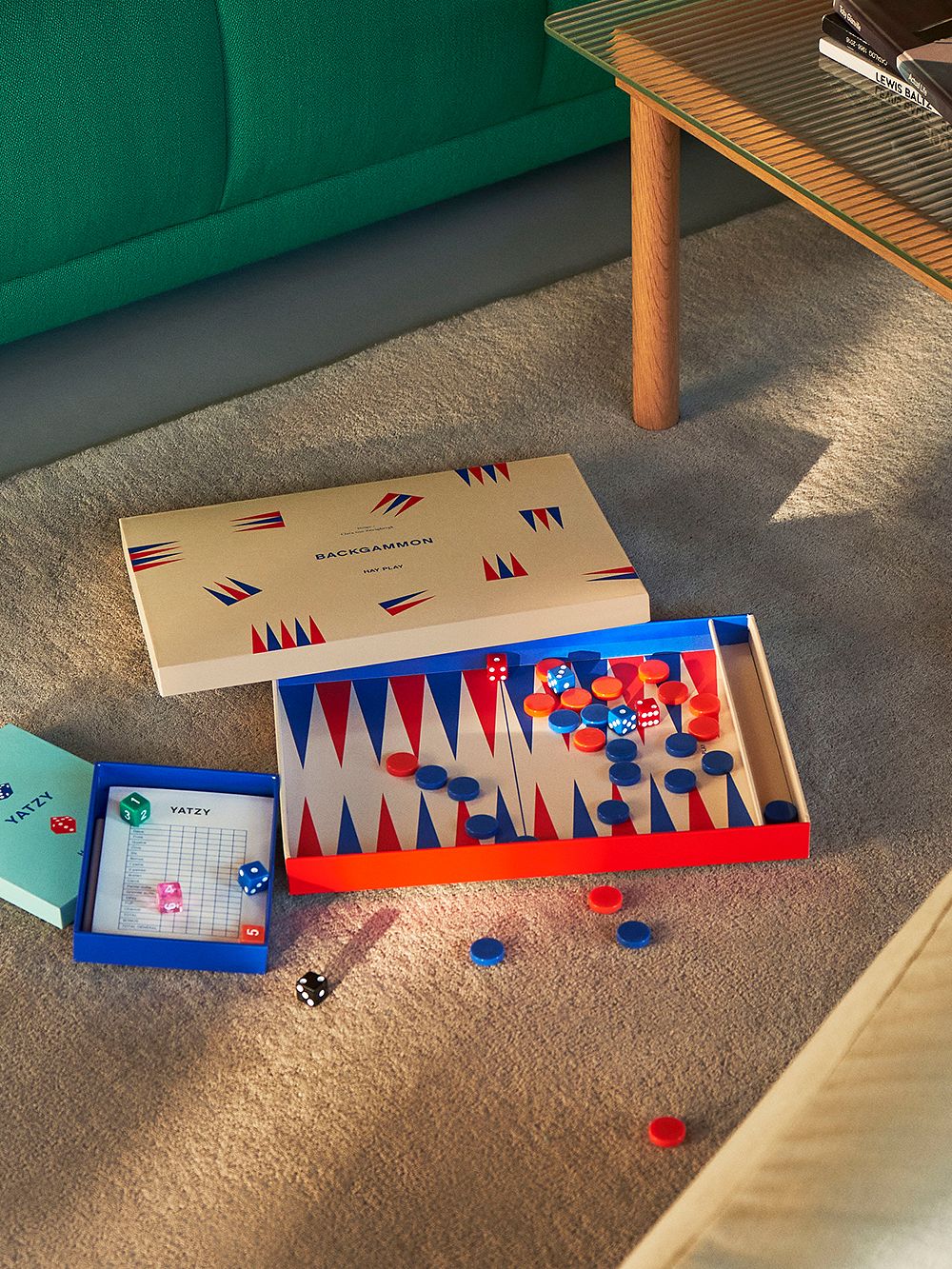 HAY'S FIRST FALL ARRIVALS are now available at Finnish Design Shop. Design Stories has been eagerly awaiting the release of the Muller Van Severen for HAY collection in particular, but the other newbies will also surely offer plenty of inspiration for the coming fall! Already available in our online store are the plush Outline pillows and some lovely new tableware, among other things, and more new products are due to arrive later this fall.
Playful arches
Decorated with beautiful, scalloped edges, the Arcs candleholders are part of the aforementioned Muller Van Severen for HAY collection created by the Belgian designer couple Fien Muller and Hannes Van Severen. The duo is best known for the Hanging Lamp lighting range, designed for Valerie Objects, whose curved forms are also echoed in the Arcs series. The candleholders are made of metal and come in a variety of colors.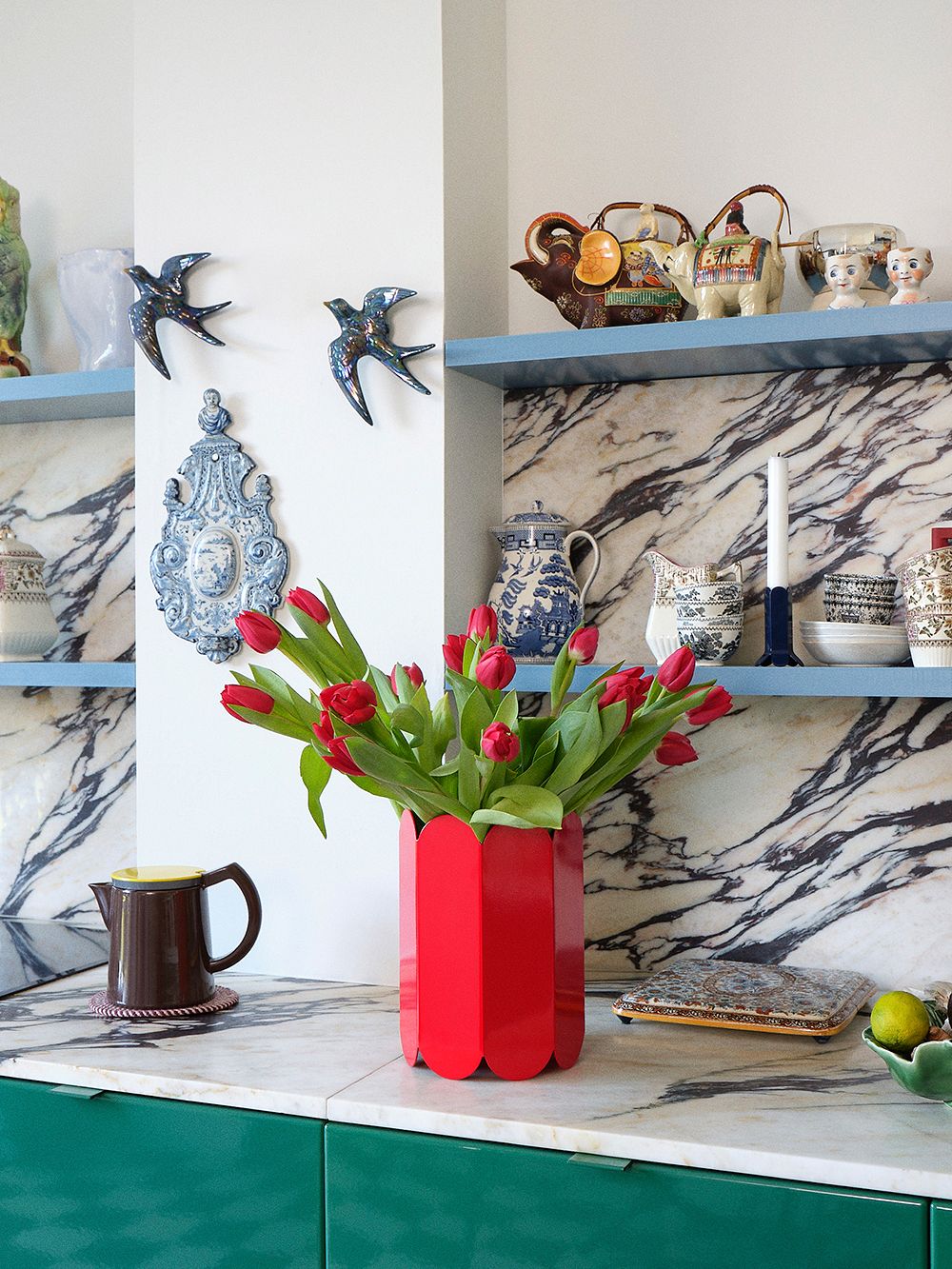 A new kind of shell vase
In addition to candleholders, the Arcs range also includes a vase that is available in a classic white, a striking red and in a mirrored version that creates fascinating reflections of its surroundings. The vase makes for the perfect vessel for a large bundle of tulips or other voluminous bouquets, but the scalloped edges also look gorgeous even without any flowers. The Muller Van Severen for HAY collection will later expand with Arcs lamps and furniture by Muller Van Severen.
• Arcs vase >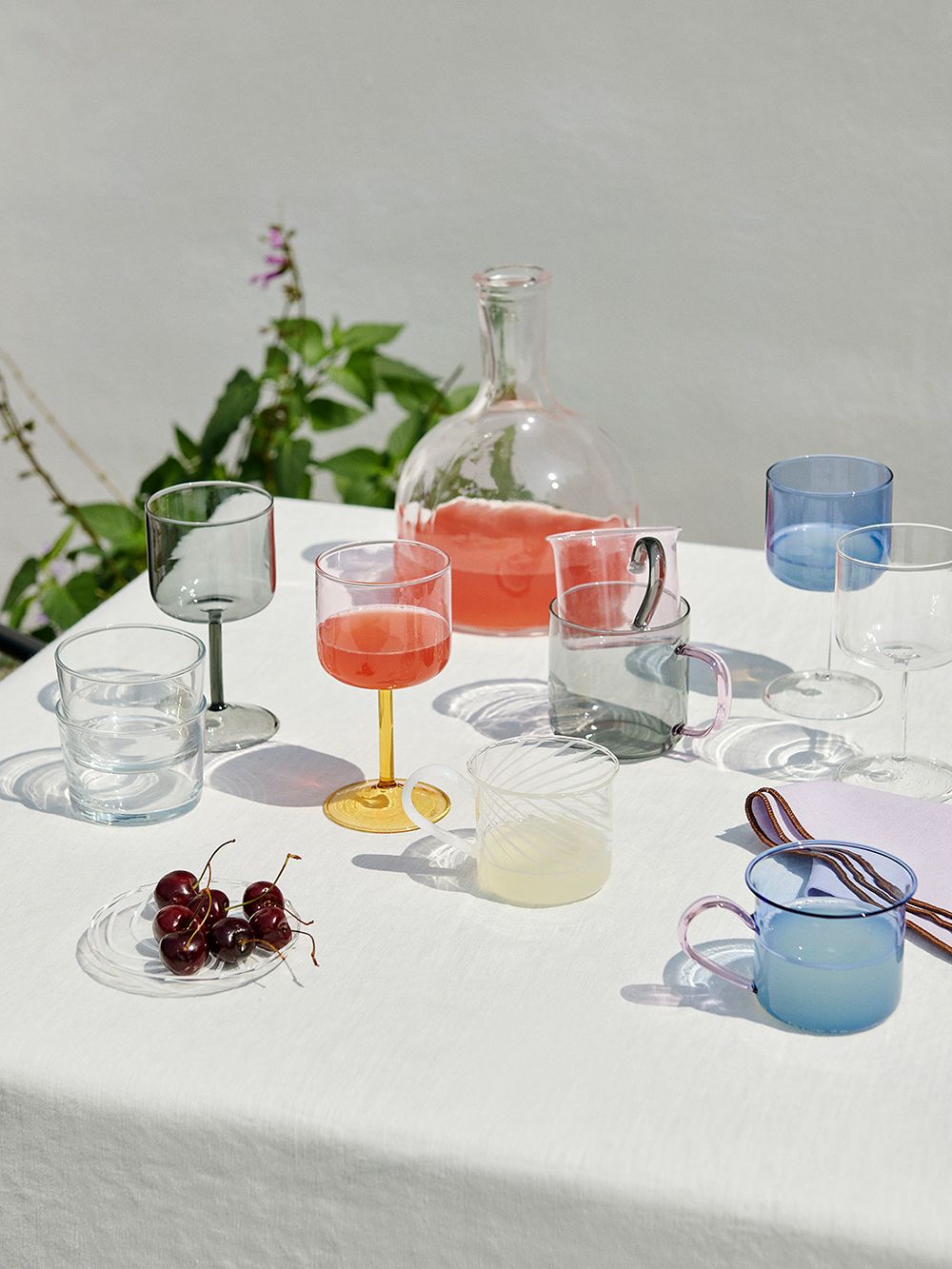 Tinted table
The Tint wine glasses add a touch of whimsy to fall table settings! The stemmed glasses are great not only for wine but also for serving cocktails or mocktails, and why not even desserts! Even a scoop of ice cream looks elegant when served in a fancy dish. The Tint range also includes matching tumblers.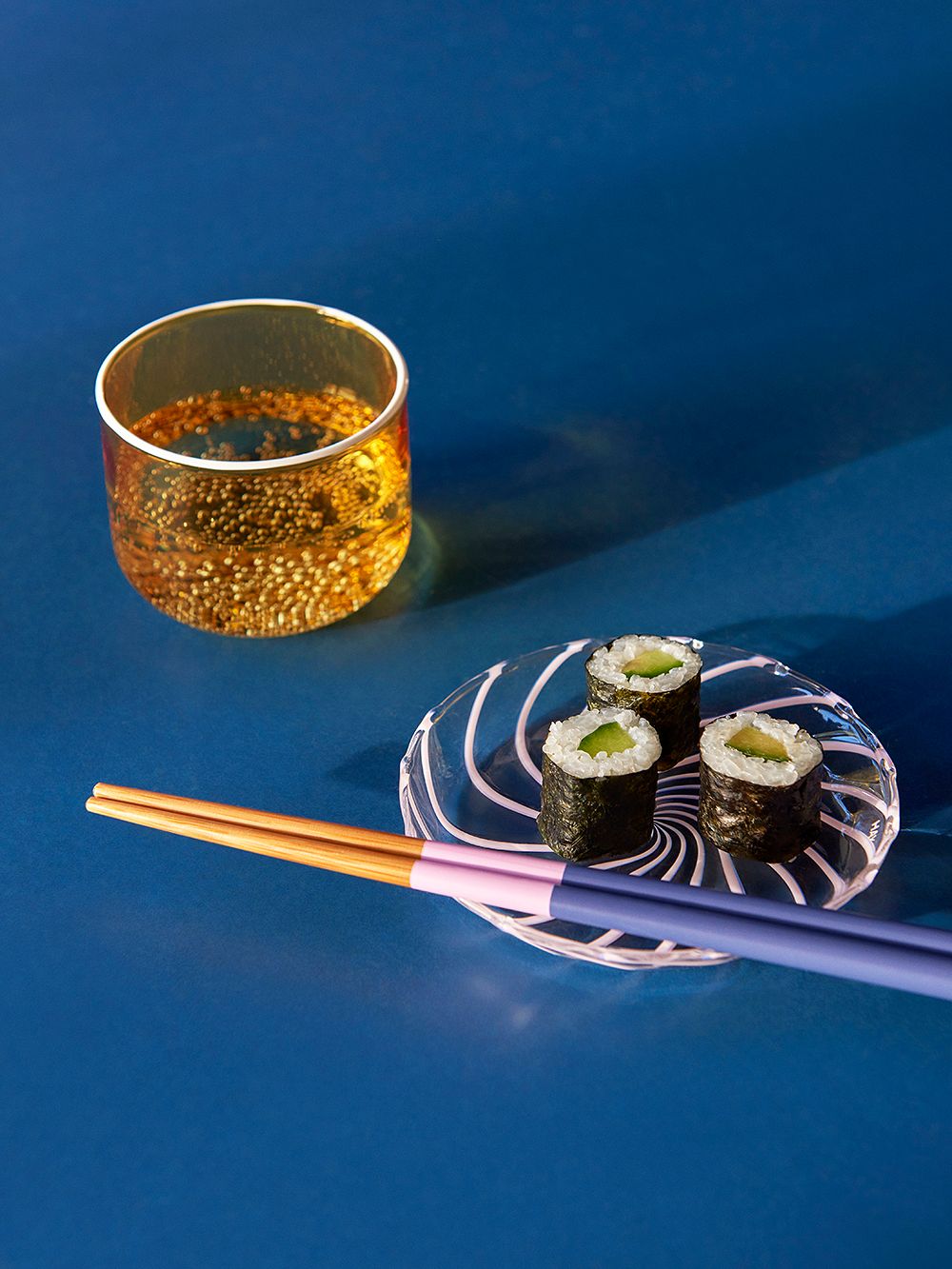 Whirlpool on a plate
Another tableware arrival is the Spin range consisting of small bowls and plates decorated with a swirl pattern. The small dishes are great for tapas and snacks as well as cupcakes and other sweet treats. The dishes are made of durable borosilicate glass that is microwave and dishwasher proof.
• Spin saucer >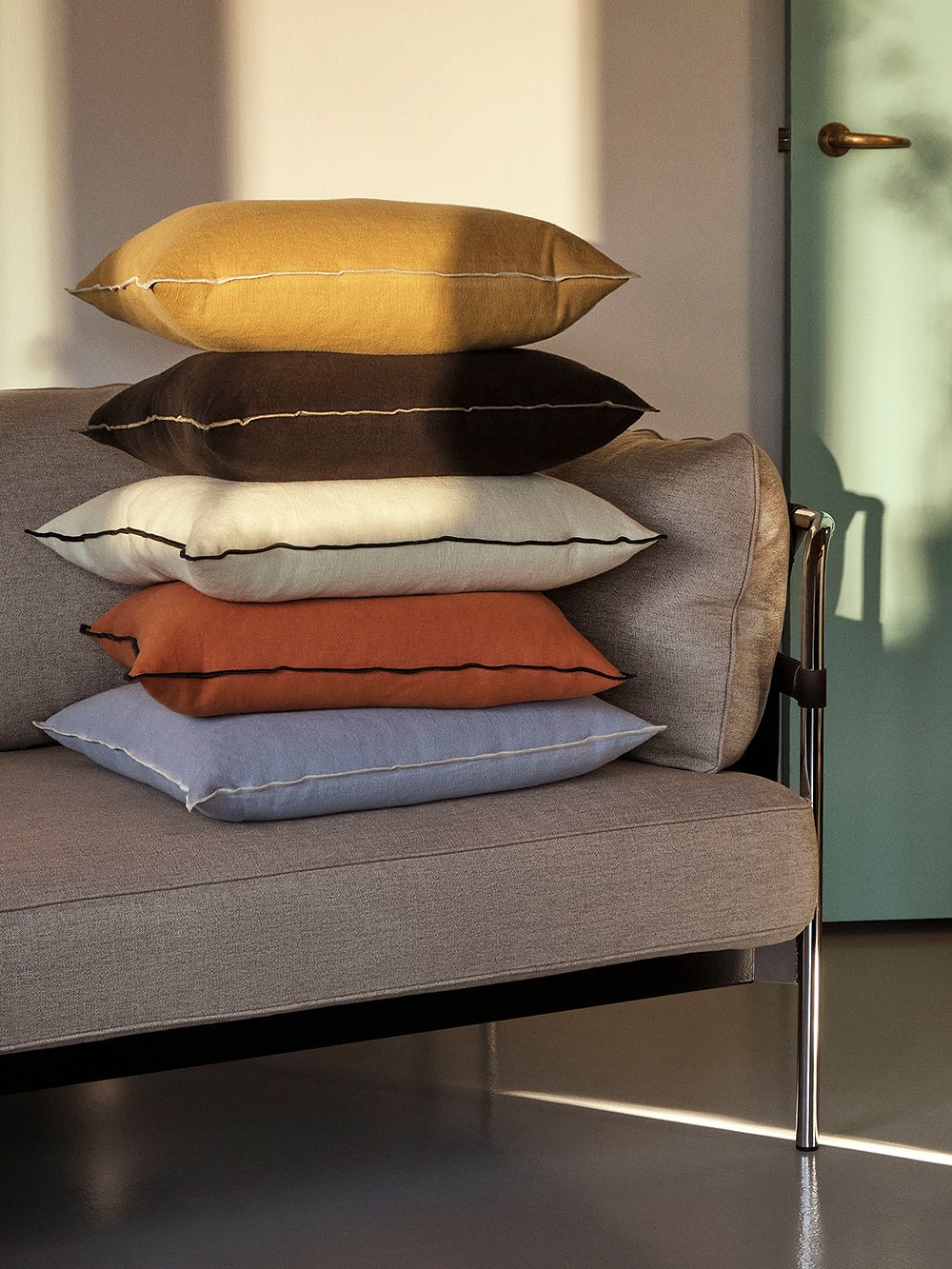 Lovely linen
The new Outline throw cushions, made of cotton linen and filled with feathers, are the perfect blend of classic style with a teensy contemporary twist. The pillows are monochromatic, but each is adorned with a contrasting color that brings a distinctive touch to the otherwise rather simple look of the cushions. Thus, they work well both as individual decorations for an armchair or sofa and when combined with other, for example, patterned cushions.
• Outline cushion >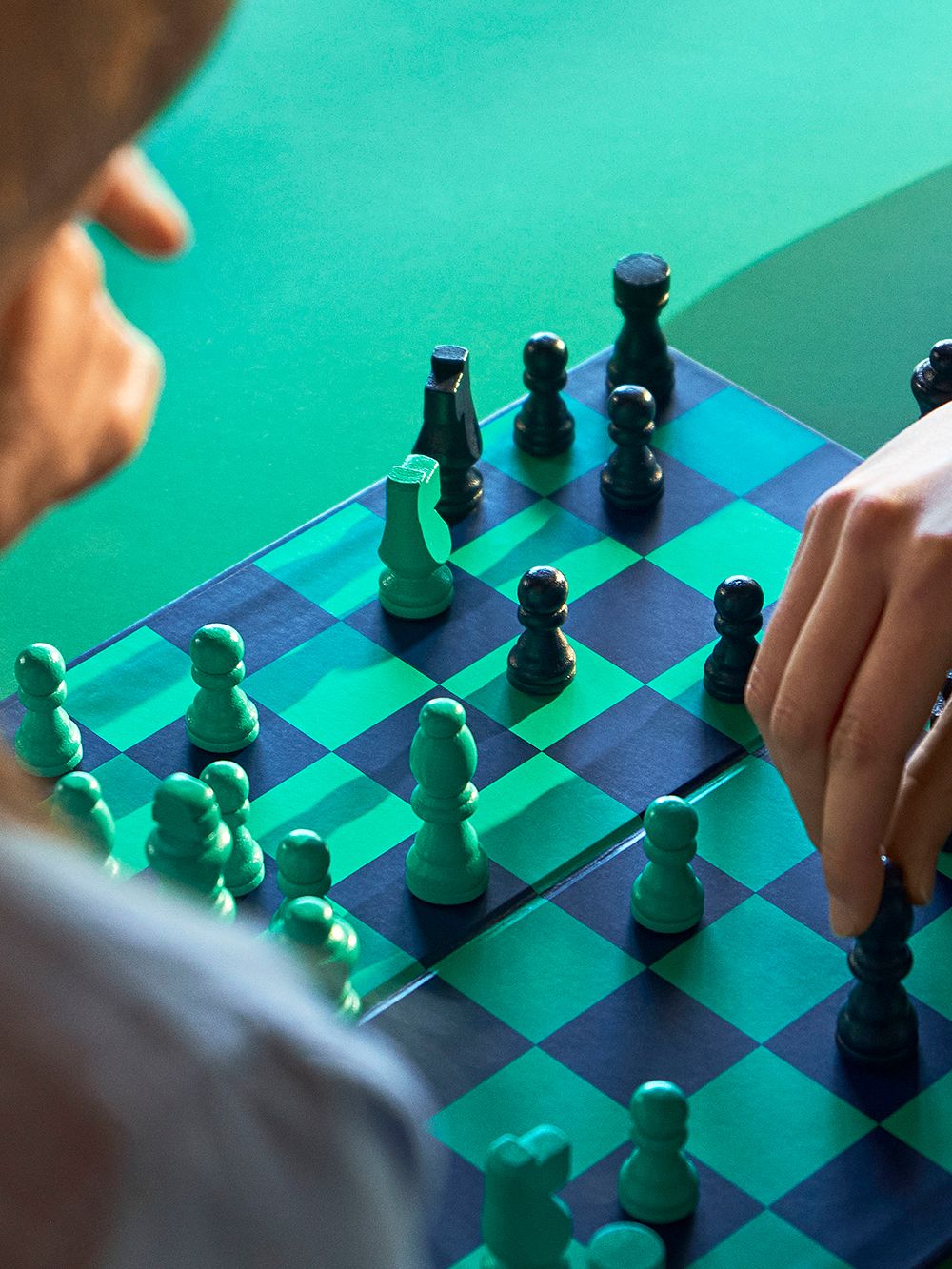 Let the games begin
Later in the fall, HAY will release a board game collection designed by Clara von Zweigbergk, called HAY Play. The graphic designer and art director has reimagined the look of three classic games – HAY Play Yatzy, Chess and Backgammon are packed in charming, slightly retro-inspired packaging that can be displayed on a coffee table like a stack of books. The minimalist games would work great as gifts that can be cracked open already during the dinner party.
• All designs by Clara von Zweigbergk >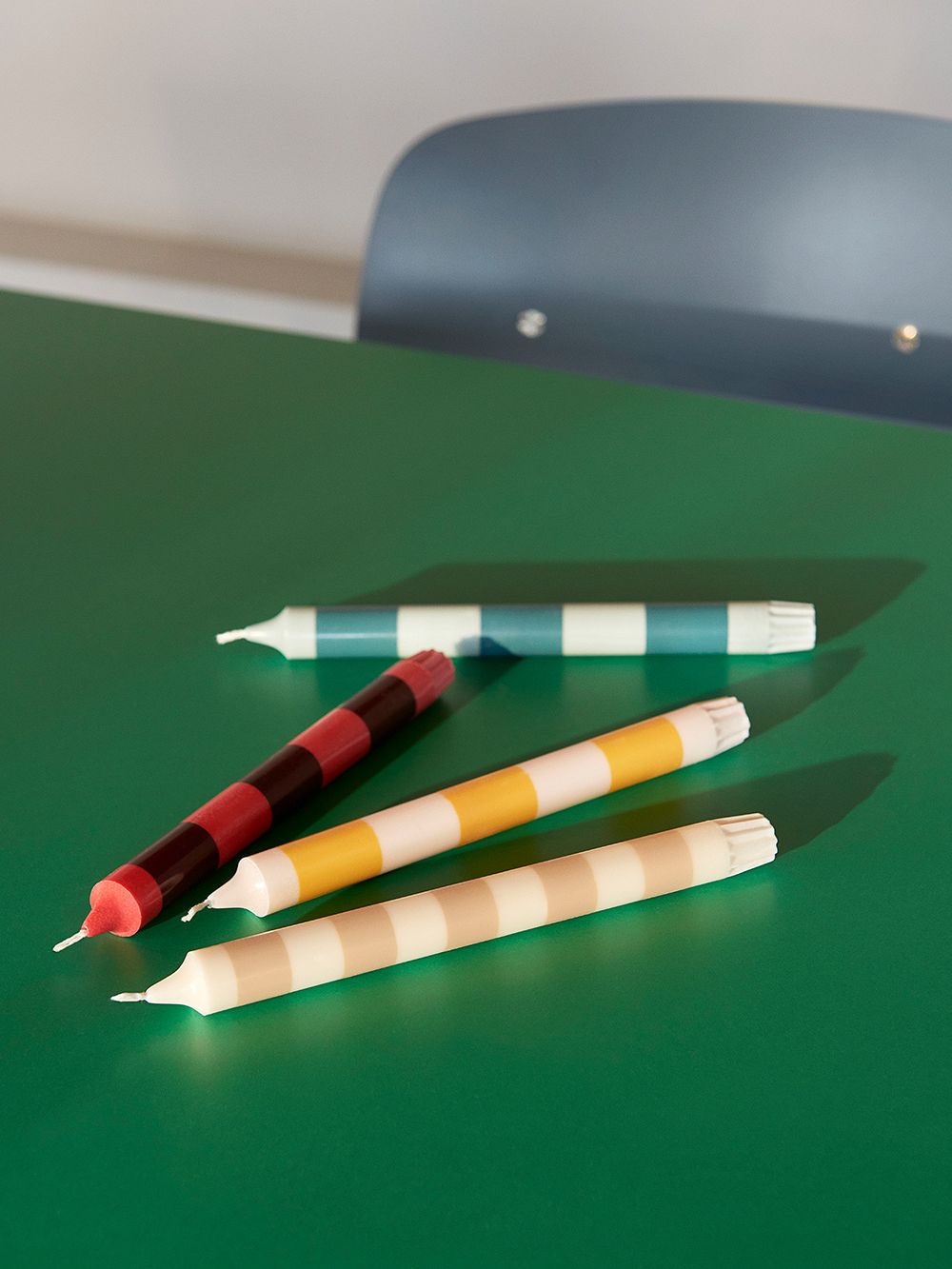 Show your stripes
This fall, HAY's range of candles will expand with the addition of the delightful Stripe candles. The striped candles will be available in a number of different color combinations, so there are plenty of options whether you like to go minimal or flashy. We'll see if these become a match for last winter's hit products, the Twist and Spiral candles! The fall news also include a smaller version of the spiralled candles, Mini Swirl.
• All candles >
See also:
Text: Emmi Ratilainen Images: HAY