In spring 2023, HAY is due to launch new designs from Inga Sempé, Jasper Morrison and Dutch modernist pioneer Gerrit Rietveld. Our team had the chance to take a sneak peek at the new arrivals – have a look at our picks and get ready to say hooray for HAY!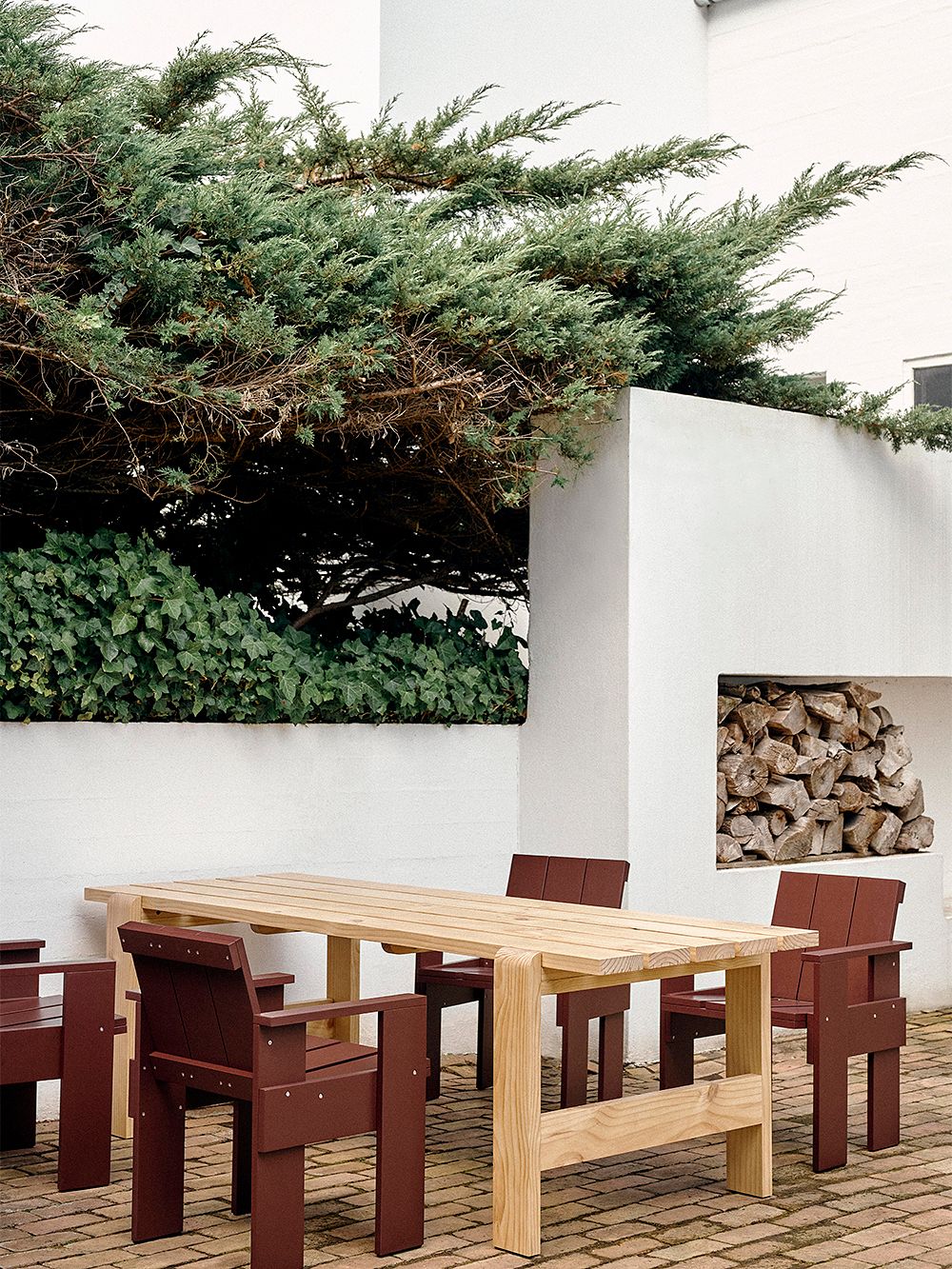 SPRING IS JUST AROUND THE CORNER and so are the launch dates of HAY's new arrivals for 2023. The brand's next bunch of goodies will include a super useful clock, an updated storage solution, an outdoor lounge chair from the archives of the pioneer of the Dutch De Stijl movement, Gerrit Rietveld... and so much more. Oh, how can we cope with the anticipation?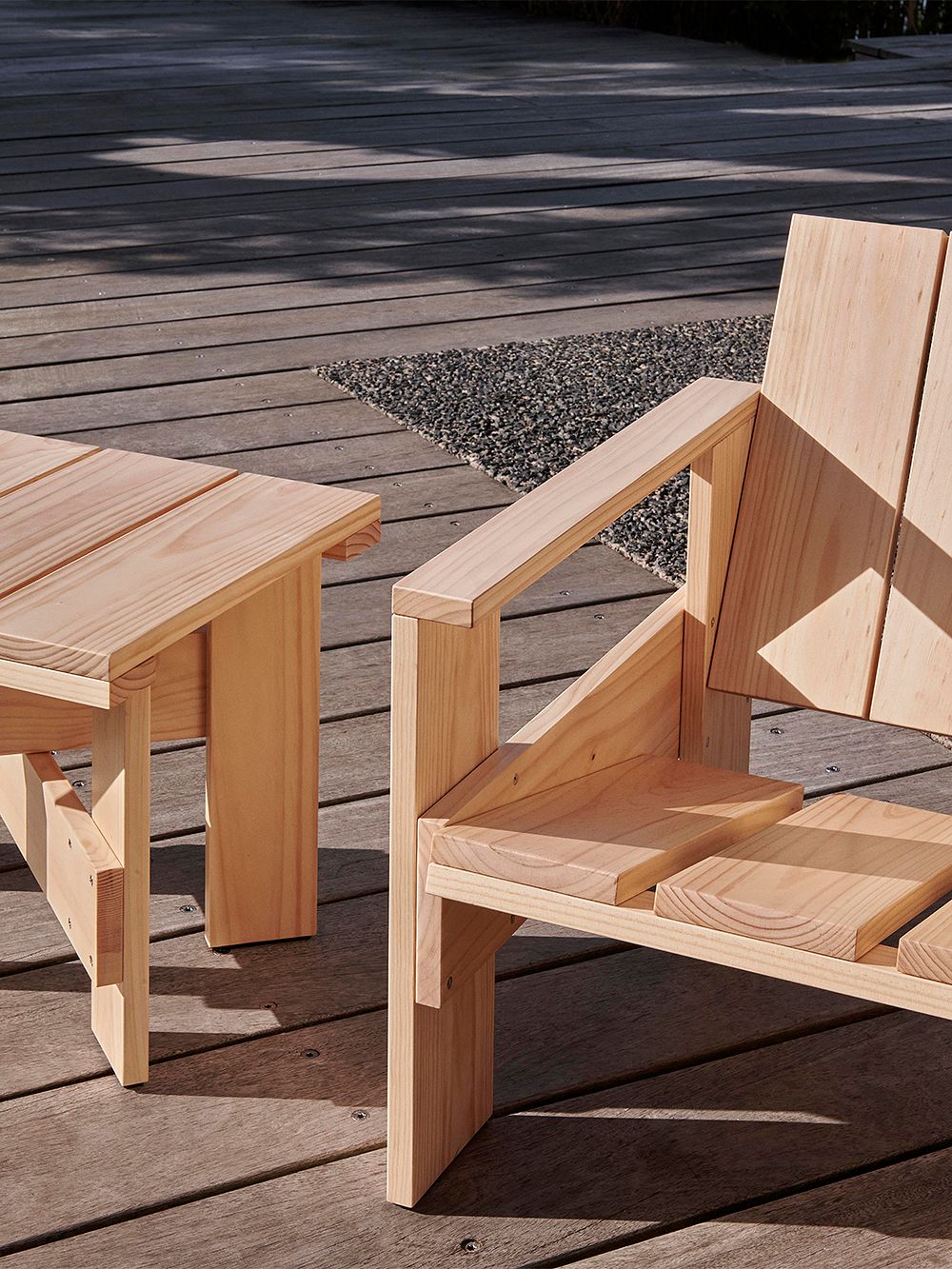 The return of the pine
HAY's outdoor furniture has certainly cemented its status as a modern classic, one great example being the Palissade collection which seems to be a firm favorite among outdoor cafés and restaurants. HAY is preparing for summer 2023 with not one but two outdoor collections, both characterized by a minimalist design language and pinewood as the material.
The first of the new arrivals is the Crate collection conceived by Gerrit Rietveld in 1934, now launched in collaboration with Rietveld Originals. Our team is especially swooning over the Crate lounge chair, whose low and bulky proportions make the chair look stable, durable, and bold both literally and aesthetically. The sturdy chair can be complemented with soft cushions.
The second outdoor series, called Weekday, is very similar to Crate in terms of appearance but is slightly lighter and airier. The collection comes from the design duo Hannes & Fritz. What's more, the Palissade collection will also be adorned with a new color called Iron red.
---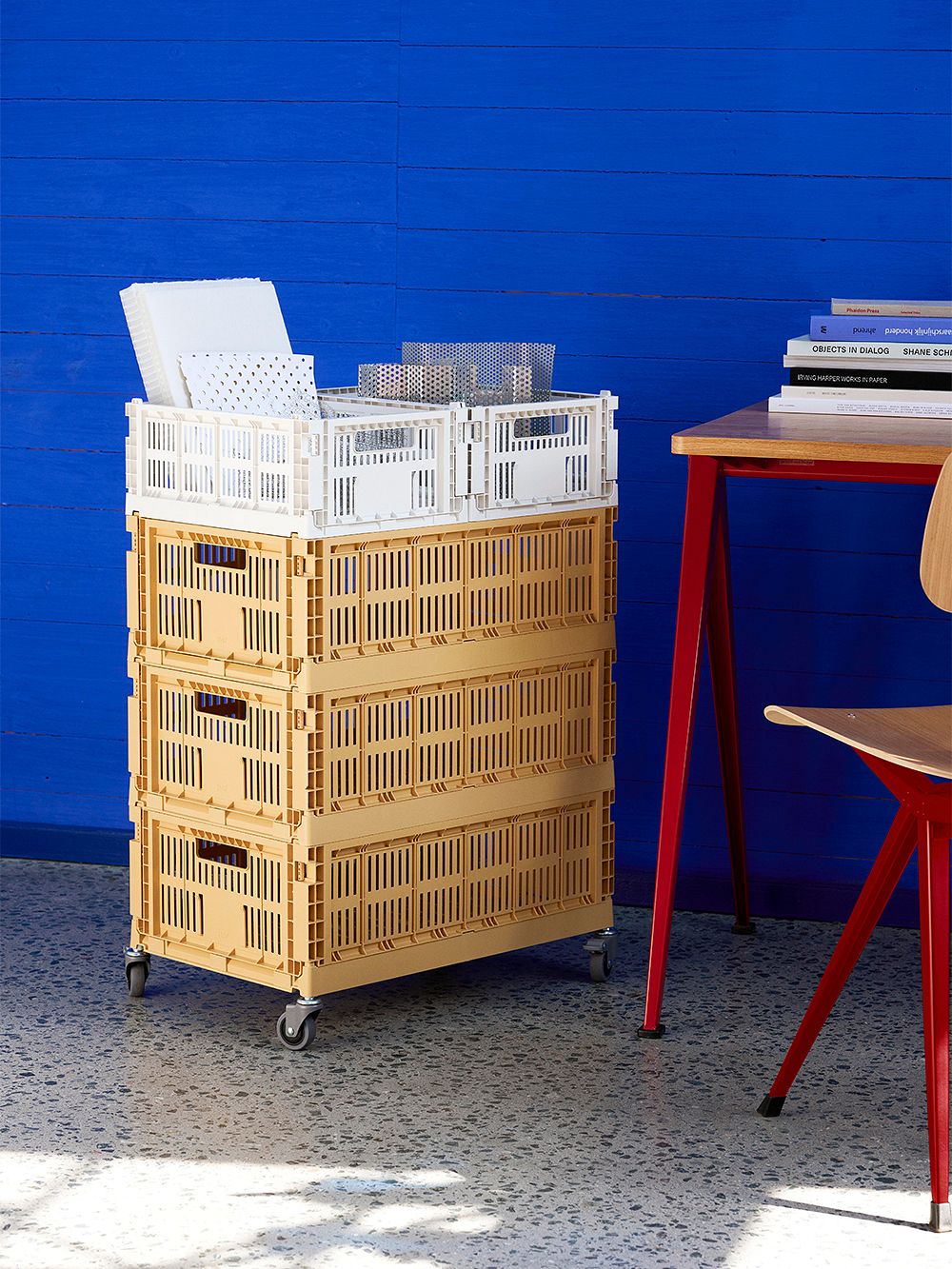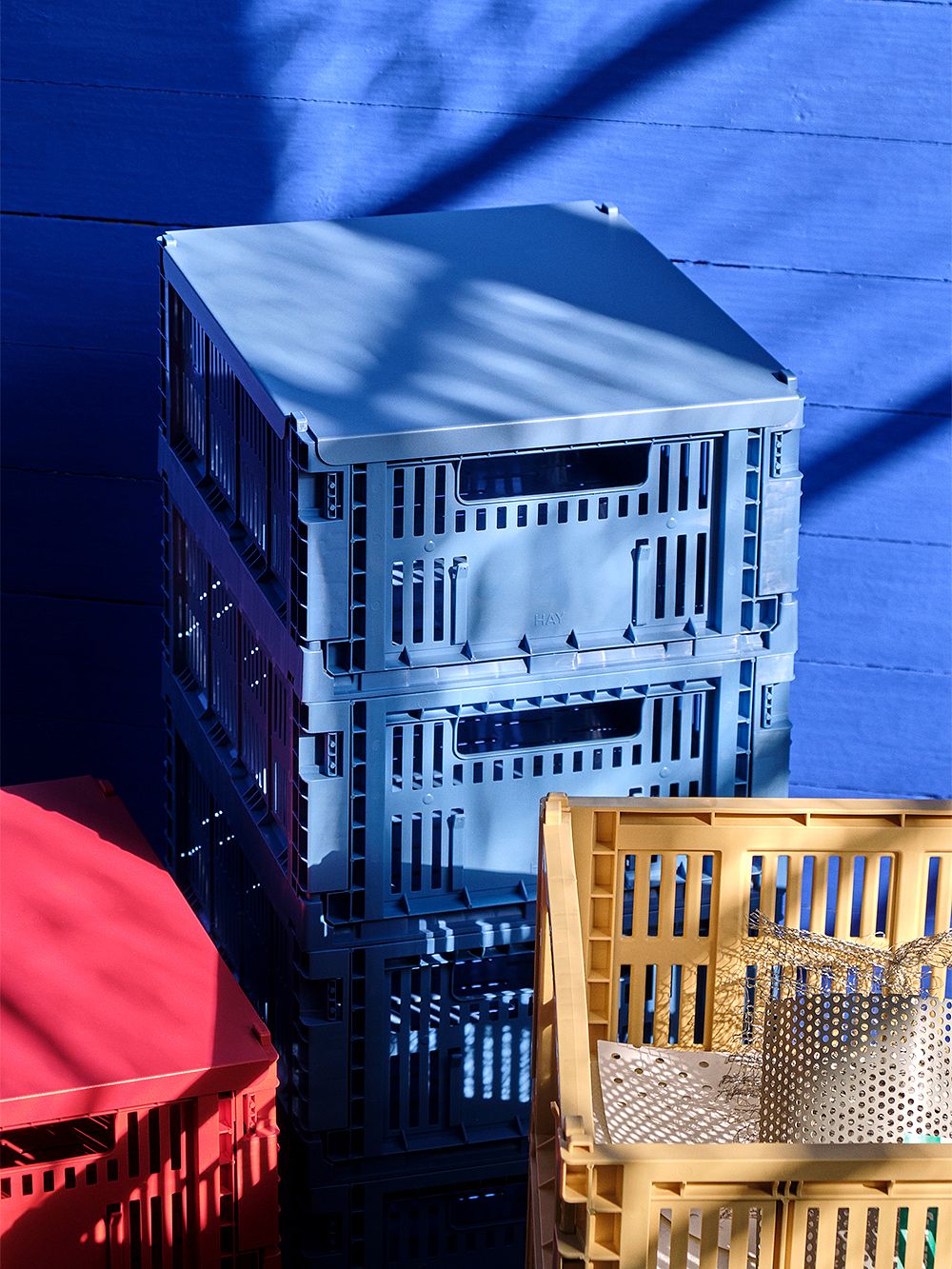 Wheels on the crate go round and round
You may remember that HAY's Colour Crates were updated last year when the material was switched to recycled plastic, and more updates are on the way in 2023. The best-seller crates can soon be turned into storage boxes or even small storage furniture with the help of two new add-ons: lids and wheels. The lids come in a variety of colors to match the crates, and the wheels are sold in a set of four.
---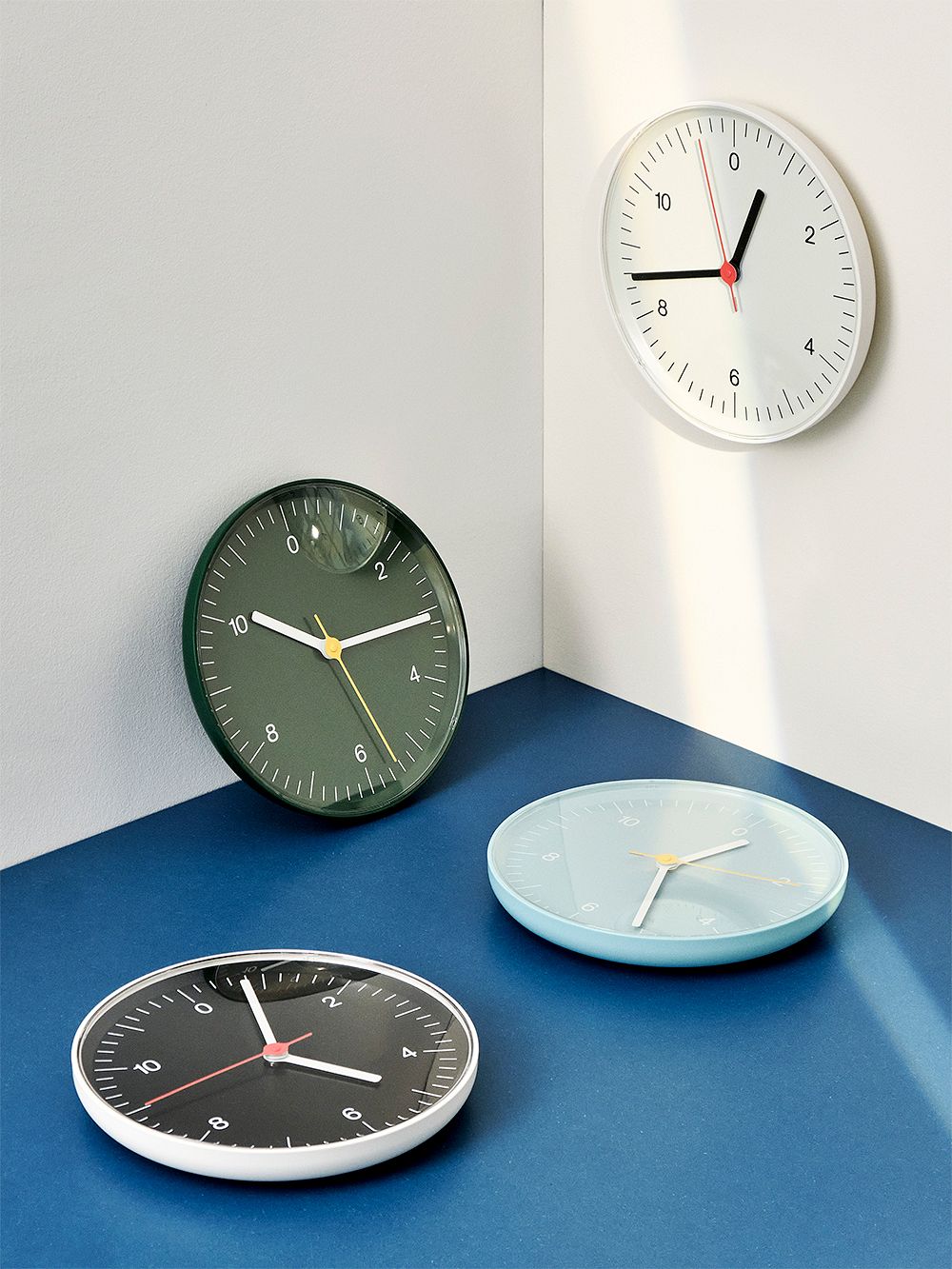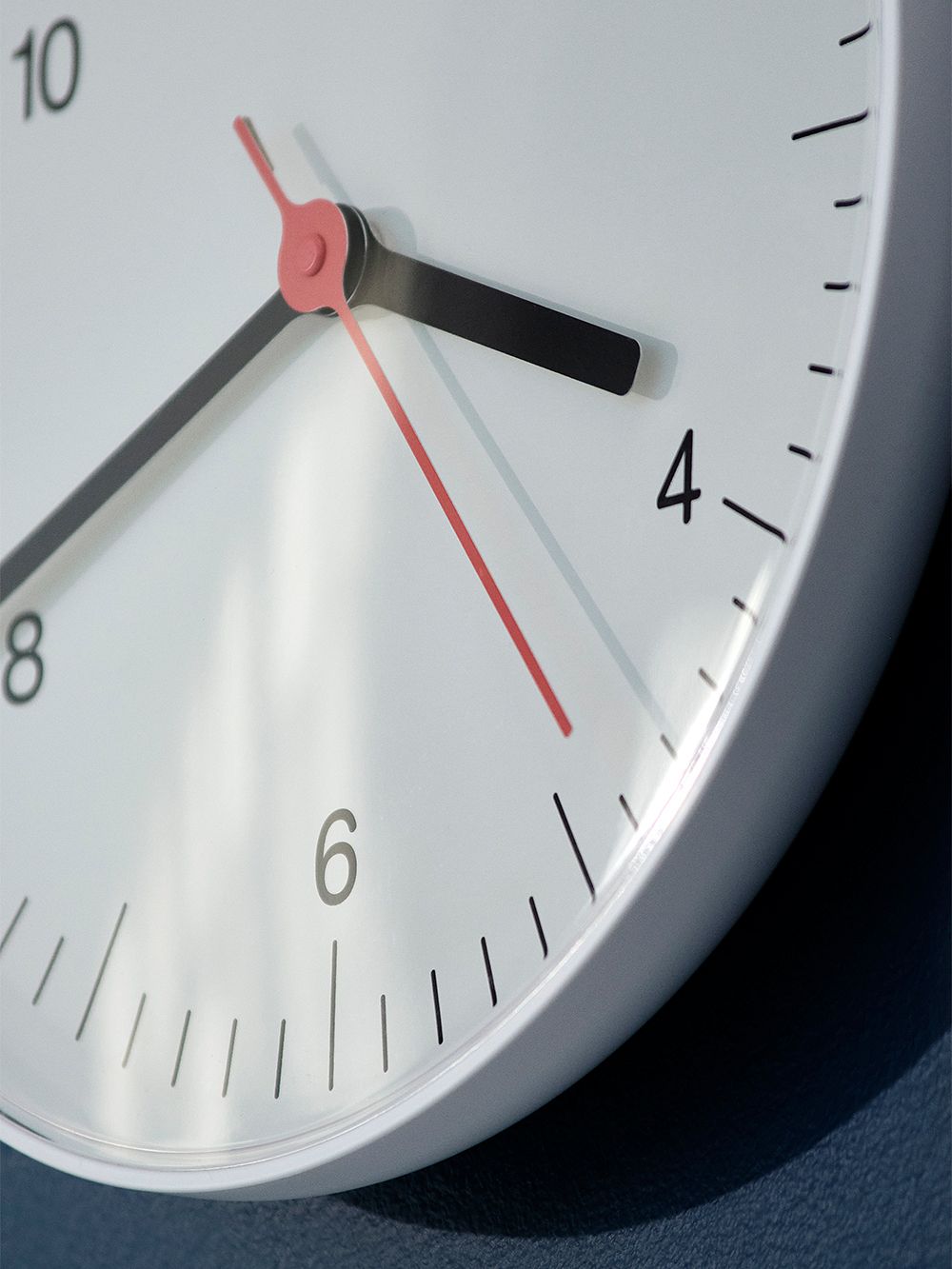 Timeless timepiece
To many design aficionados, the designer of this clock might be pretty self-evident judging by its minimalist, no-frills construction. And if not, here's a little clue: this British designer is known for his concept of "supernormal" design. Ring any bells yet?
The person in question is, of course, design superstar Jasper Morrison. If you're not familiar with the concept of "supernormal", it basically refers to everyday objects that are exceptionally functional and useful but so common that you almost forget their existence. And what better example of such an object than a wall clock? There it hangs on the wall, and sometimes you glance at it to check the time – but just imagine how strange it would be if it suddenly wasn't there.
• Designs by Jasper Morrison >
---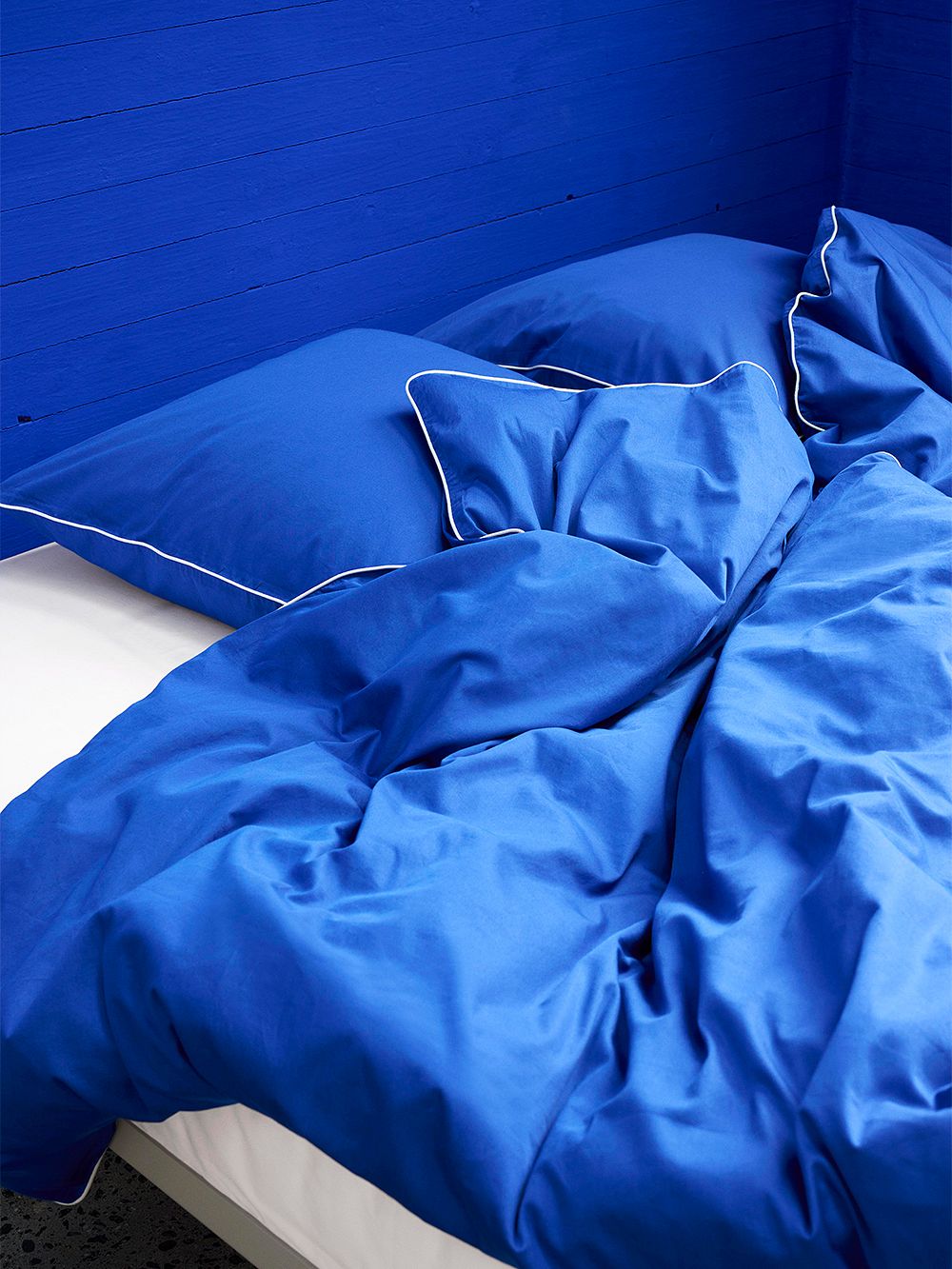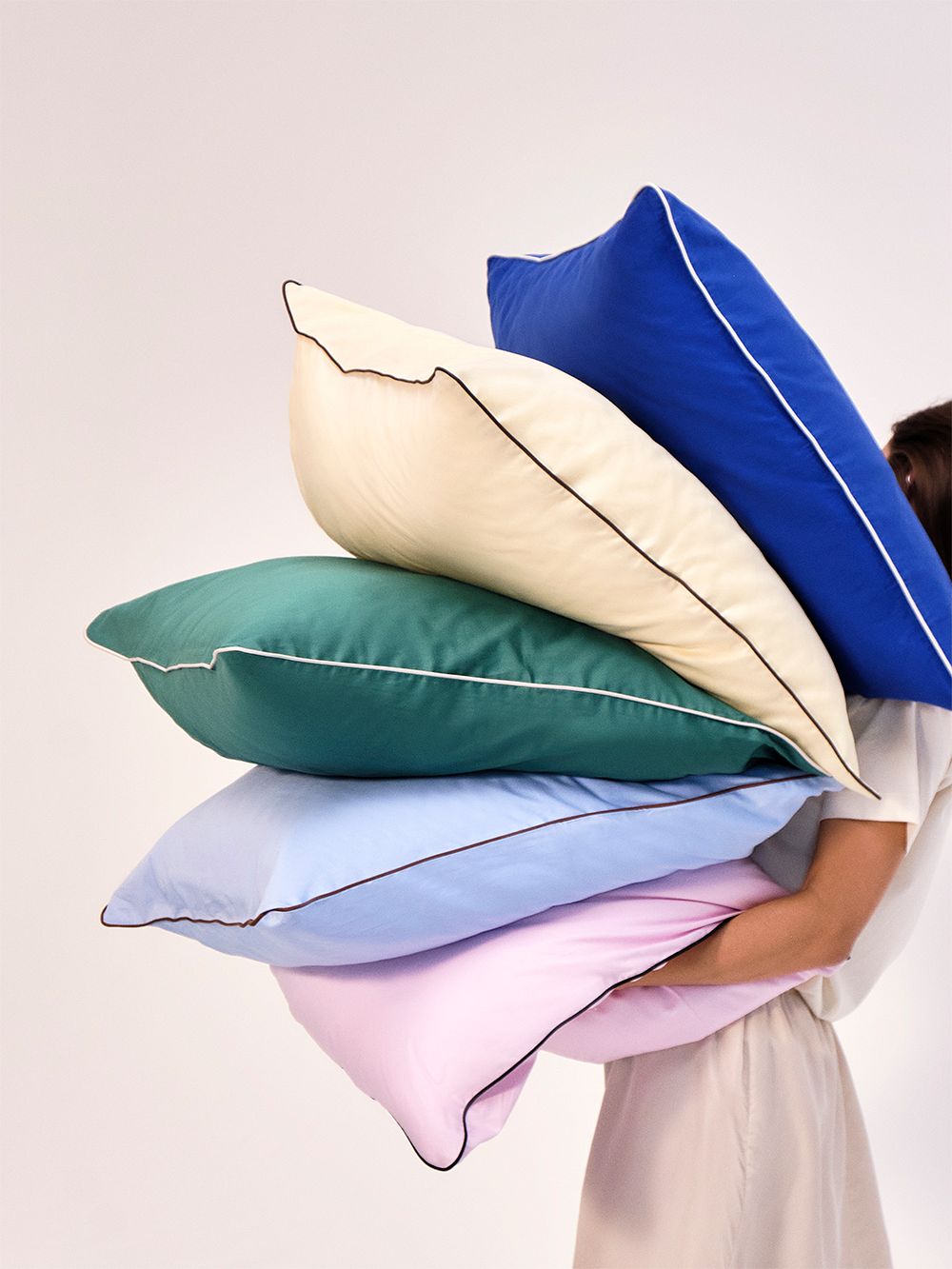 Pop of color in your bedding
If white sheets seem a little 'meh', and patterned bed linen feels a bit too flashy, HAY's Outline series might be just what you're looking for! Made of silky soft cotton sateen, the duvet covers and pillowcases are available in delicious shades ranging from bright blue and emerald green to a soft and delicate shade of light pink. The series is monochromatic, except for the contrasting contours around the covers' edges – hence the name Outline.
• All bed linen >
---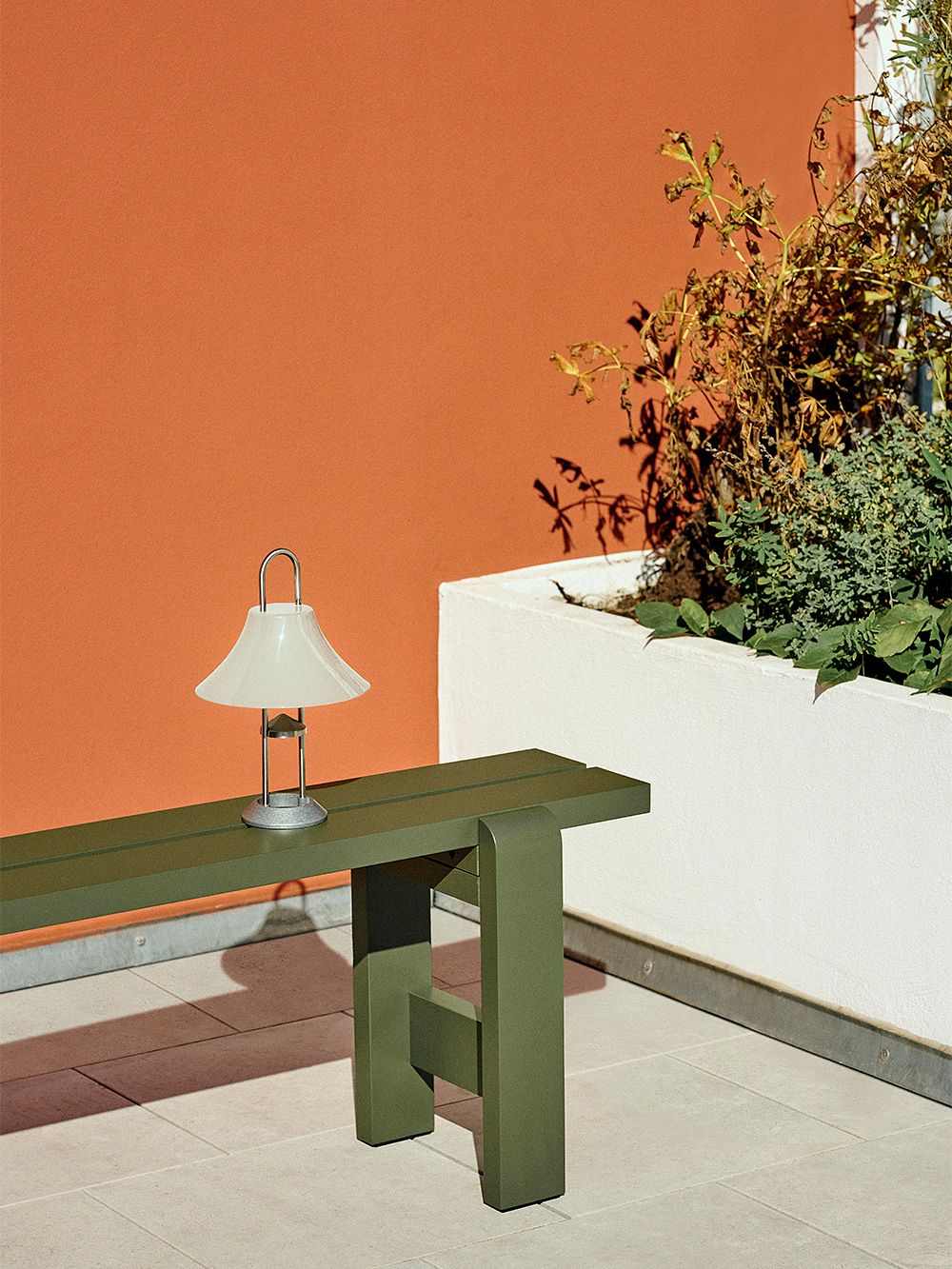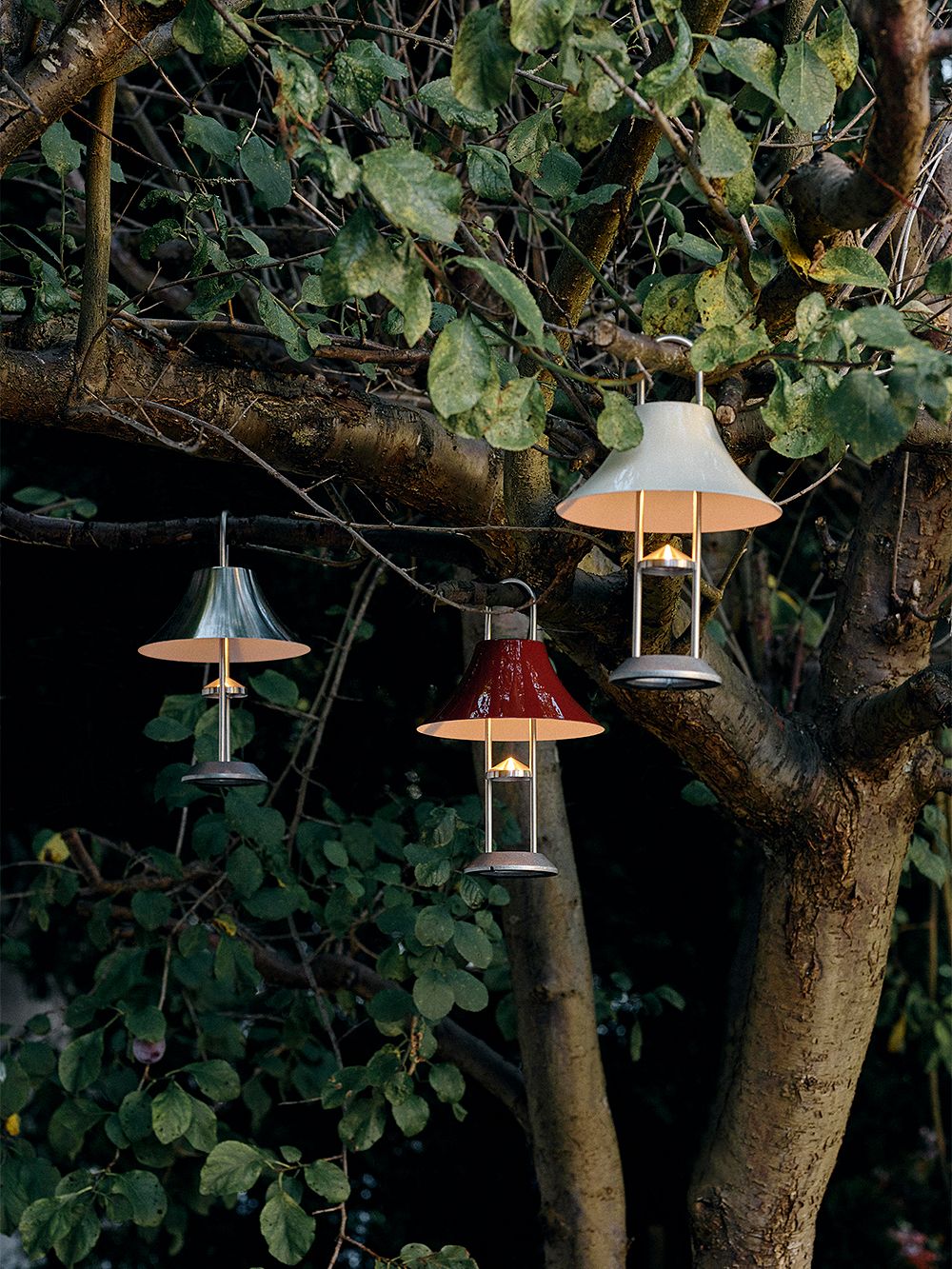 Hanging out
Portable and rechargeable outdoor lamps seem to pop up here and there, and we are all for it. Make our garden dreams come true!
HAY's latest addition to this category is the Mousqueton luminaire, designed by Inga Sempé, with an elegant French name that translates to "carabiner". You know, the little shackle that is used in climbing or perhaps when camping to attach equipment to one's belt or backpack. The name refers to the luminaire's innovative – dare we say ingenious – detail that distinguishes it from others: the lamp has a literal carabiner at the top, allowing it to be hung from a branch or a cord like a modern, rechargeable lantern.
• Portable lamps >
See also:
• All HAY products >
• Latest arrivals at Finnish Design Shop >
Edit: Emmi Ratilainen Images: HAY