The material and finish of wooden outdoor furniture determines how it should be cleaned and maintained. You should spare a moment for the maintenance of both brand new outdoor furniture and any taken out from winter storage. This will help you enjoy your furniture for decades ahead.
IN WOODEN outdoor furniture, use and resistance against the elements has usually already been considered in the choice of wood and its finish. Textile parts and various upholstery used in outdoor furniture also have weather-resistant properties, such as water-resistant vinyl coating or a synthetic fabric that does not fade easily in sunshine. When buying outdoor furniture, you should consider where you will use it, and get whatever is needed for its maintenance at the same time.
This time we are looking at Skagerak's untreated outdoor furniture and lacquered pinewood in the Crate collection by HAY, listing the key maintenance tips.
---
Untreated wood
The Pelago lounge chair and Cutter stool by Skagerak are made of untreated teak. Teak is a naturally oily type of wood and therefore weather-resistant even if you didn't oil it. The place of use and maintenance of garden furniture determine how the surface wears. The surface of teak that has not been oiled will gradually change in direct sunlight into a beautiful shade of silvery gray, but if you prefer the darker hue, you can easily restore it with a suitable oil. In daily use, teak furniture should be wiped clean with a damp cloth and a mild detergent.
Even if you decide not to oil your teak furniture and allow it to become gray, you should clean it properly at least once a year. Removing any dirt and algae and moss will keep the furniture better weather-resistant and extend its life. A suitable time for cleaning is in the spring or in the autumn before you store the furniture away, as the temperature is ideal at that time of year. You should also check that the screws are tight.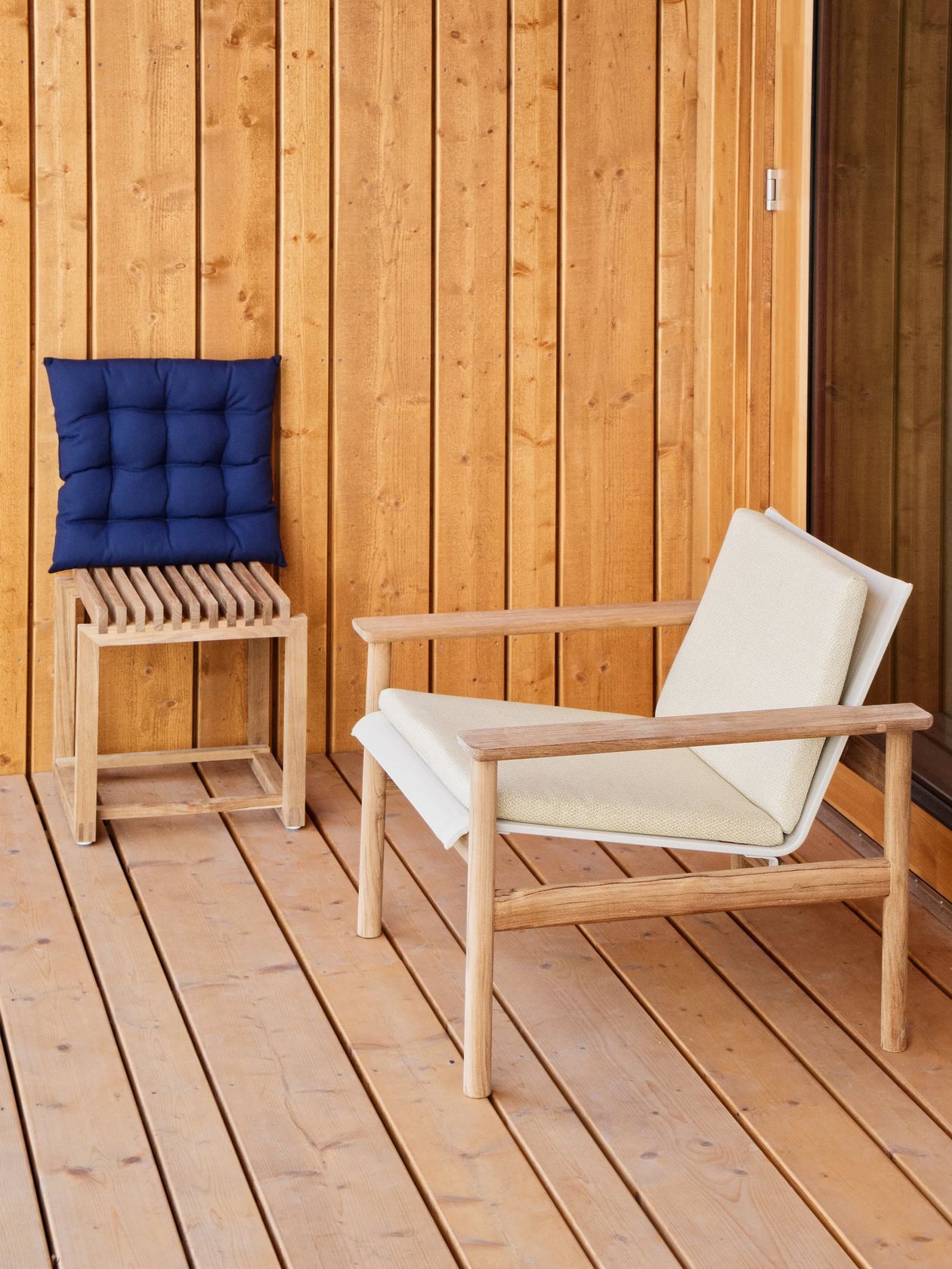 Instructions for cleaning and oiling:
These instruction also apply to other, untreated wooden furniture:
You need:
a bucket
water (hose)
(sandpaper)
brush or lint-free cotton cloth for spreading the oil
clean lint-free cotton cloths
This is easiest to do outdoors, maybe on the grass. If you do the cleaning on a tiled or wooden surface, remember to rinse the surface with water afterwards to avoid any stains from the cleaning agent. Start by brushing any loose dirt off with a dry brush and then wet the furniture with water. Mix the cleaning agent in a bucket of water (25 ml per 5 liters of water). Dip the brush in the solution and brush the furniture in the direction of the wood grain. Do not apply too much pressure but instead clean the dirtier parts a couple of times. Lastly rinse with plenty of water and allow to dry for 24 hours.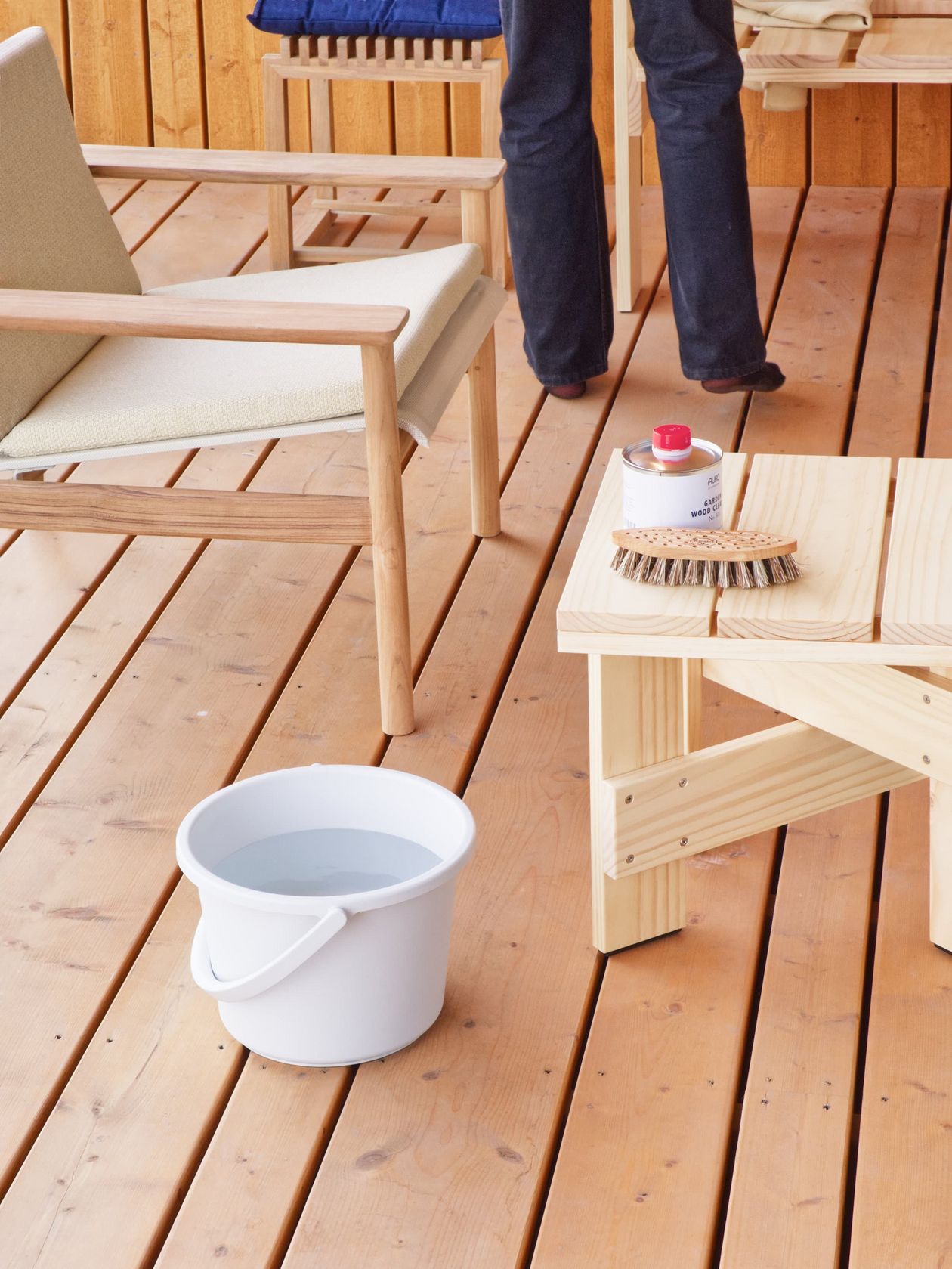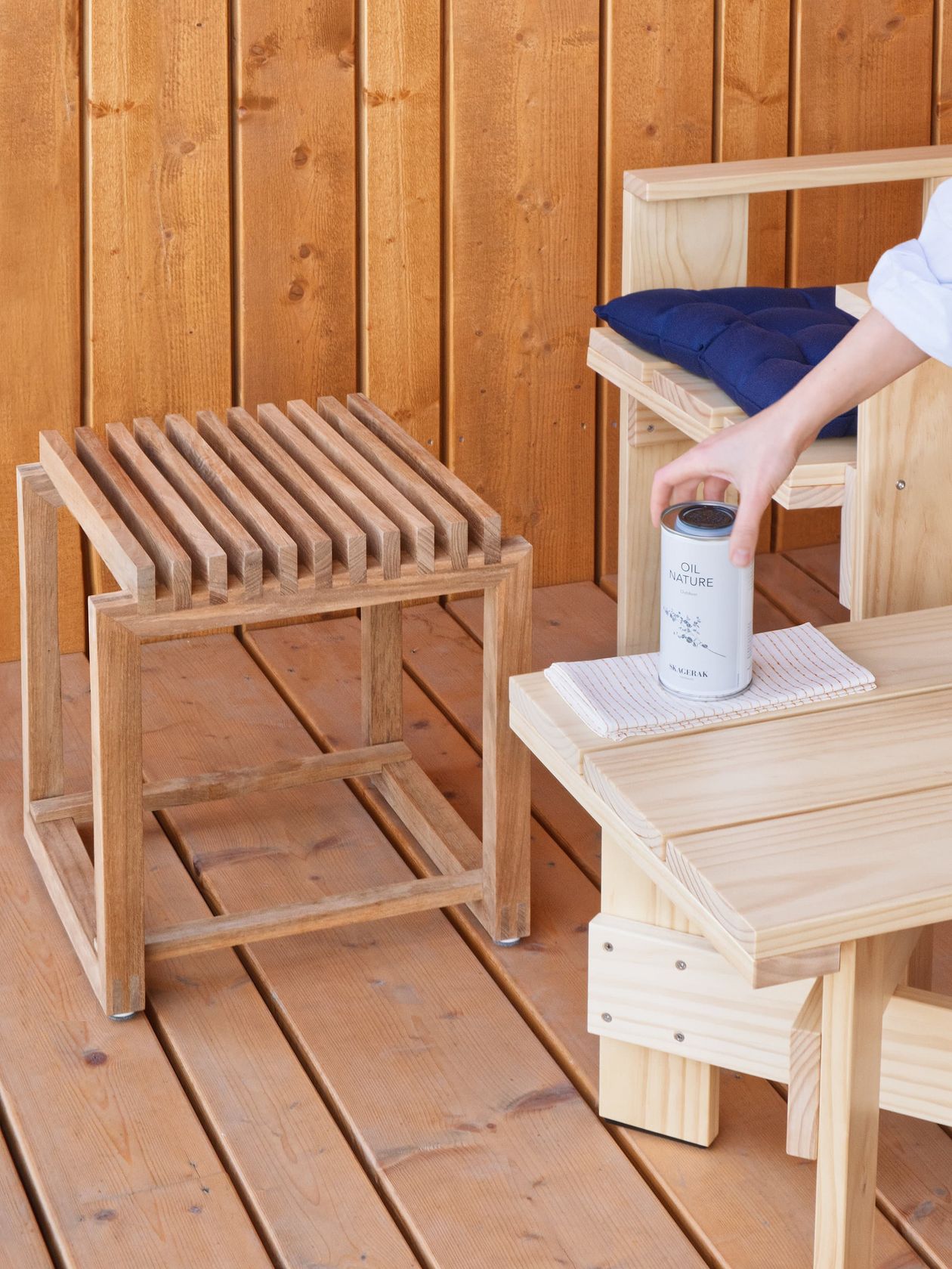 Oiling should ideally be done on a semi-cloudy day when the weather is not too hot or cold. If necessary, use some sandpaper to smooth out any rough areas before oiling. Stir the oil before you start and also while working. Dip your brush in the oil or cotton cloth and start oiling the furniture from the top to the bottom, always in downwards movements. Afterwards wipe off any excess oil from the surface with a clean cotton cloth. Use the oil in moderation and repeat the process if necessary. Allow the furniture to dry in a dry place for 48 hours to allow the oil to settle properly on the surface.
Remember to wet the cloths you used to apply the oil. Dispose of them in a closed plastic bag as mixed waste or burn in a fireplace.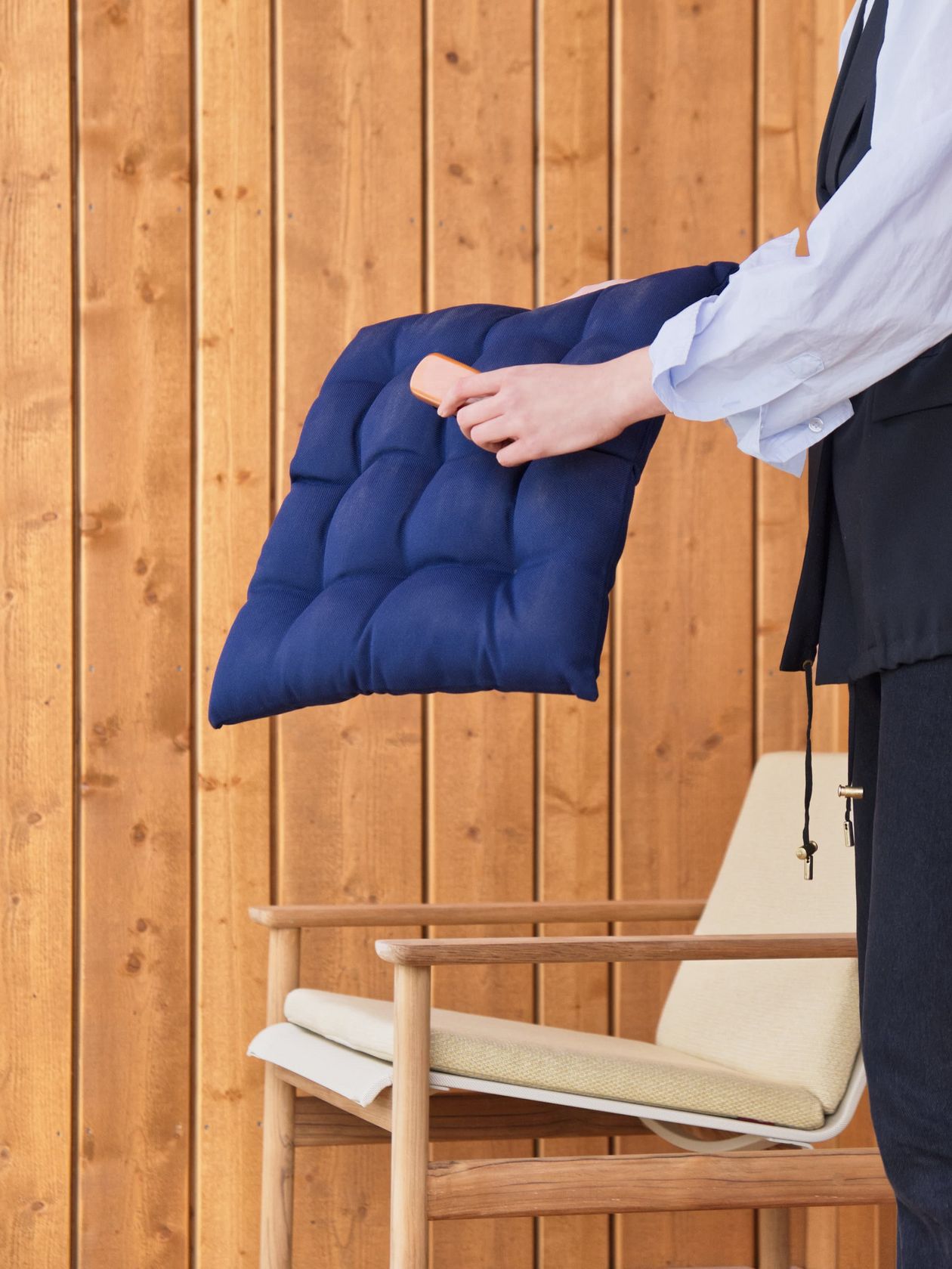 ---
Lacquered wood
The light outdoor furniture in the Crate collection by HAY is made of lacquered pinewood. A lacquered surface adds protection and weather-resistance to furniture, but the surface will also change and be subject to wear and tear, sunshine and depending where you place it. If you want to keep your furniture in the best possible condition, you should keep it on a covered terrace and wipe off any dirt, sunscreen stains and bird droppings every day with a damp cloth and, if necessary, pine soap.
You can also use coasters, tablecloths and seat cushions to protect the surfaces. In hot summer weather, some resin may appear on the surface of pine furniture. You should allow it to dry and then brush it off with a brush with natural bristles.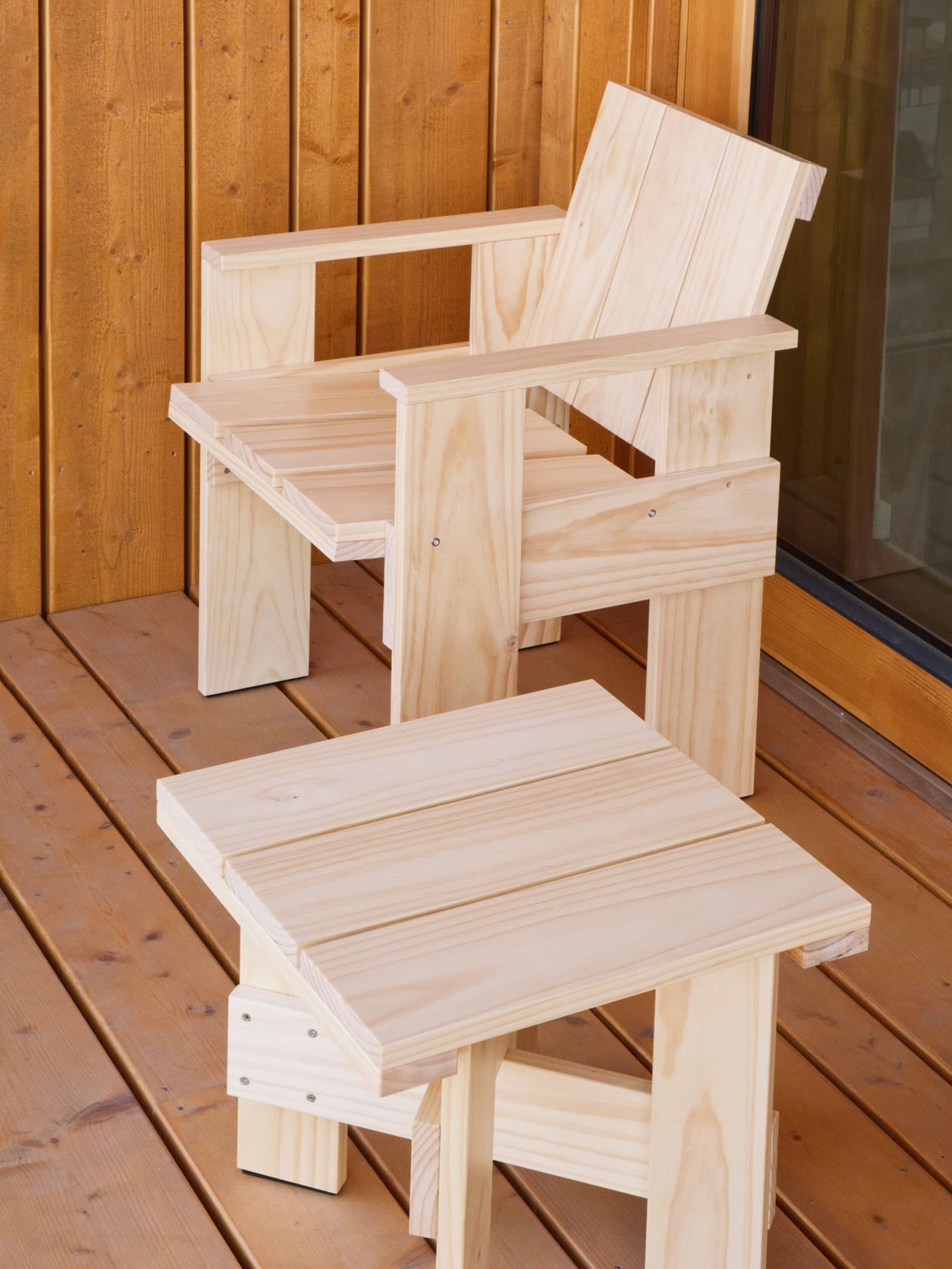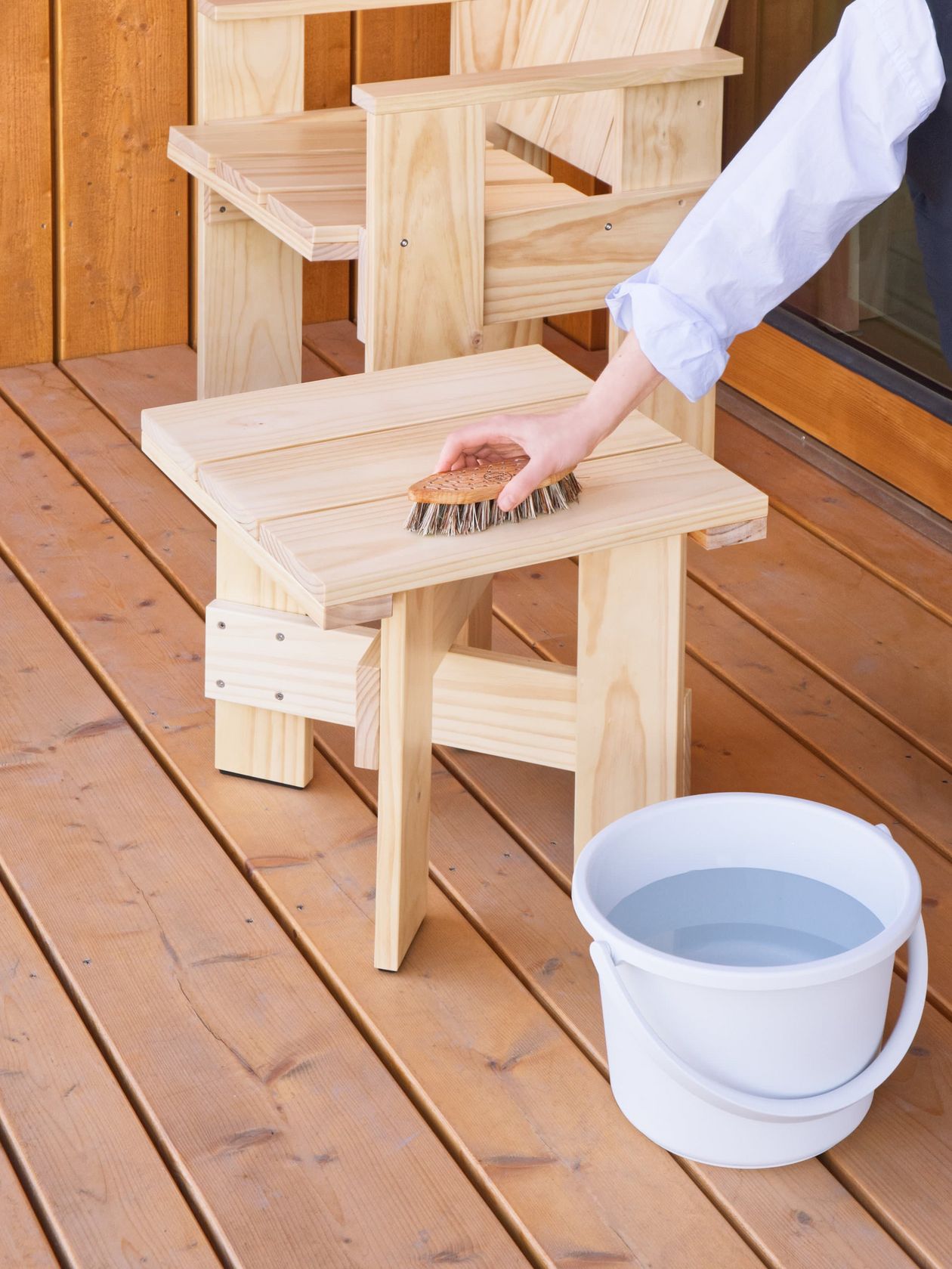 Lacquered outdoor furniture should be washed regularly, at least twice a year to prevent any discoloration, or dirt or mold from accumulating. Use a cleaning agent that contains no alcohol or silicone, such as pine soap, as this does not damage the lacquered surface. Use a brush with natural bristles or a soft sponge.
You should only apply moderate pressure and, for dirtier parts, simply repeat the cleaning. When done with the cleaning, dry the furniture thoroughly with a soft cotton cloth.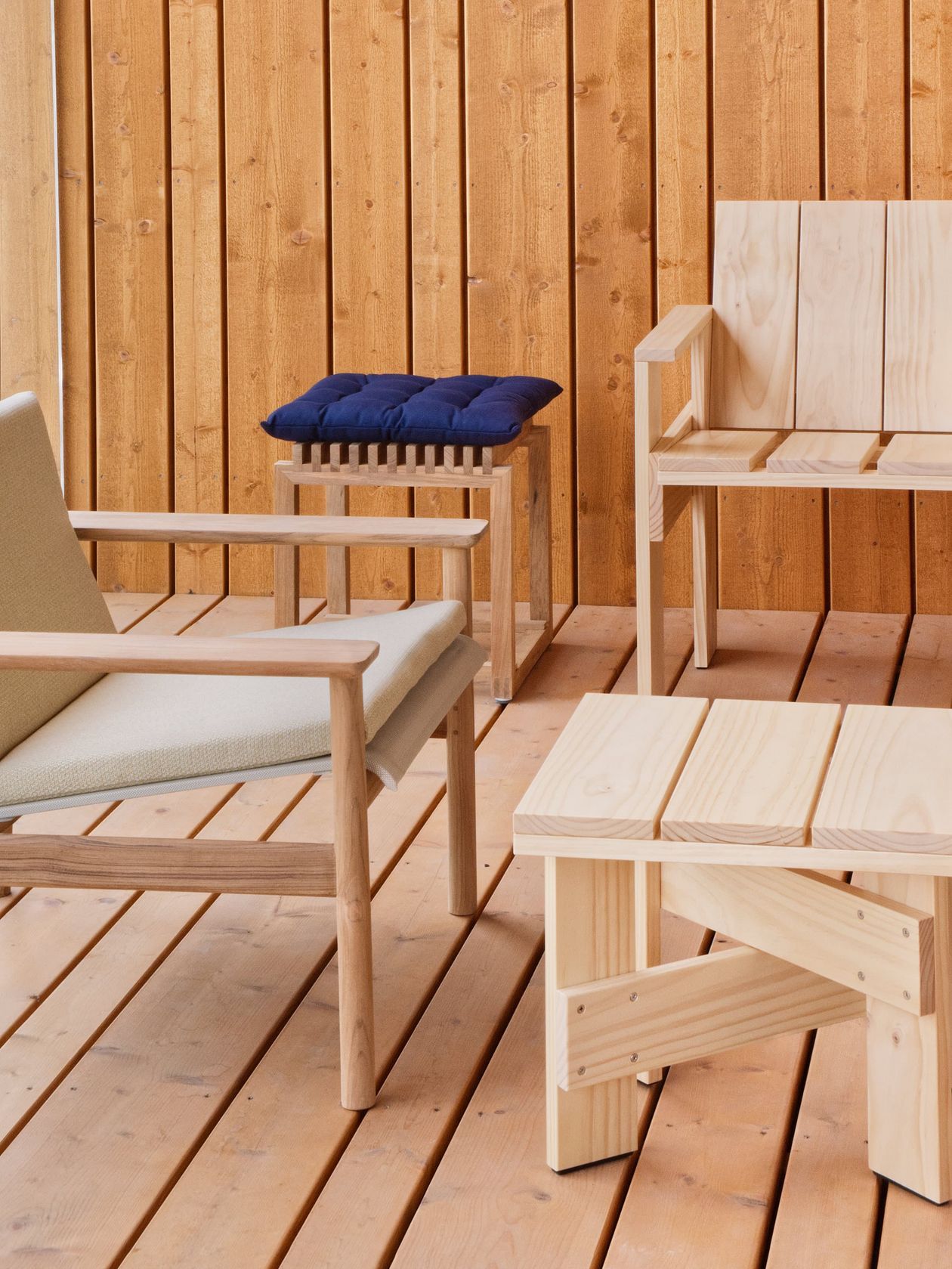 We do not recommend that you oil wood that has a lacquered surface. Daily wiping and regular, more thorough cleaning will be quite enough. If it rains, move the furniture out of the rain or at least wipe it dry when the rain is over. A new coat of lacquer can be added when necessary.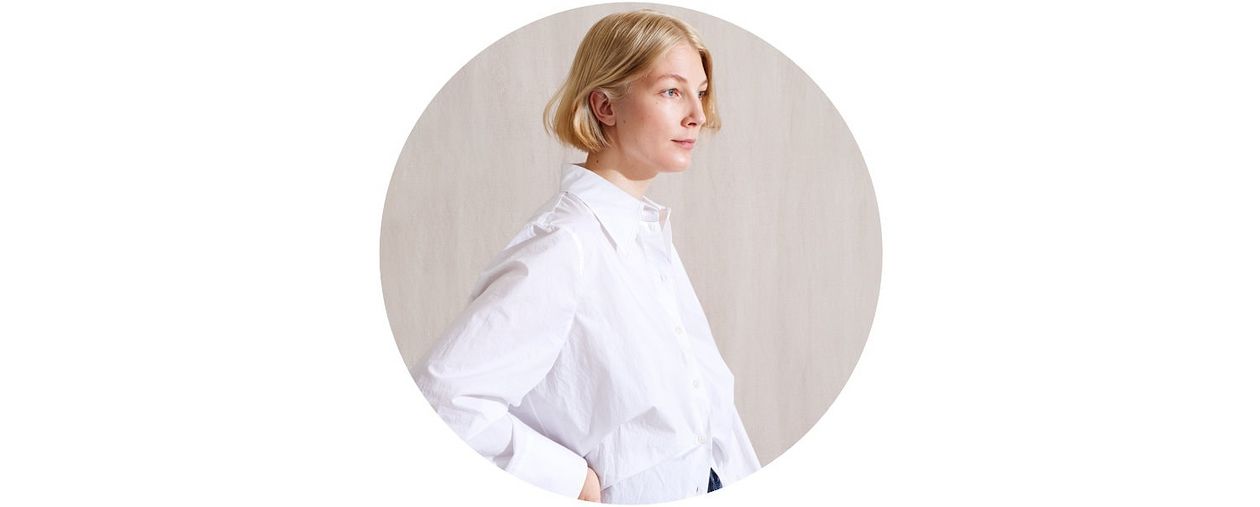 Clothing and textile care expert, photographer and writer Jenna Kiuru takes delight in items that are an inspired blend of great design, quality materials and functionality. For her own home and wardrobe, Jenna favors items that have been well cared for by another owner in a previous life, and kept in good condition by brushing, steaming, polishing or mending.
---
See also:
• Furniture care products >
• Pre-owned terrace furniture at Franckly >
• All outdoor furniture at Finnish Design Shop >
Text: Jenna Kiuru Images: Jenna Kiuru and Tuomas Pajuniemi