When the hustle and bustle of everyday life gets a bit much, Mikkel Hansen and Stephanie Gundelach retreat to their country home in Tisvildeleje, Denmark. The soulful pink house and the serene atmosphere of the coastal village offer a refuge where the whole family can kick back and unwind.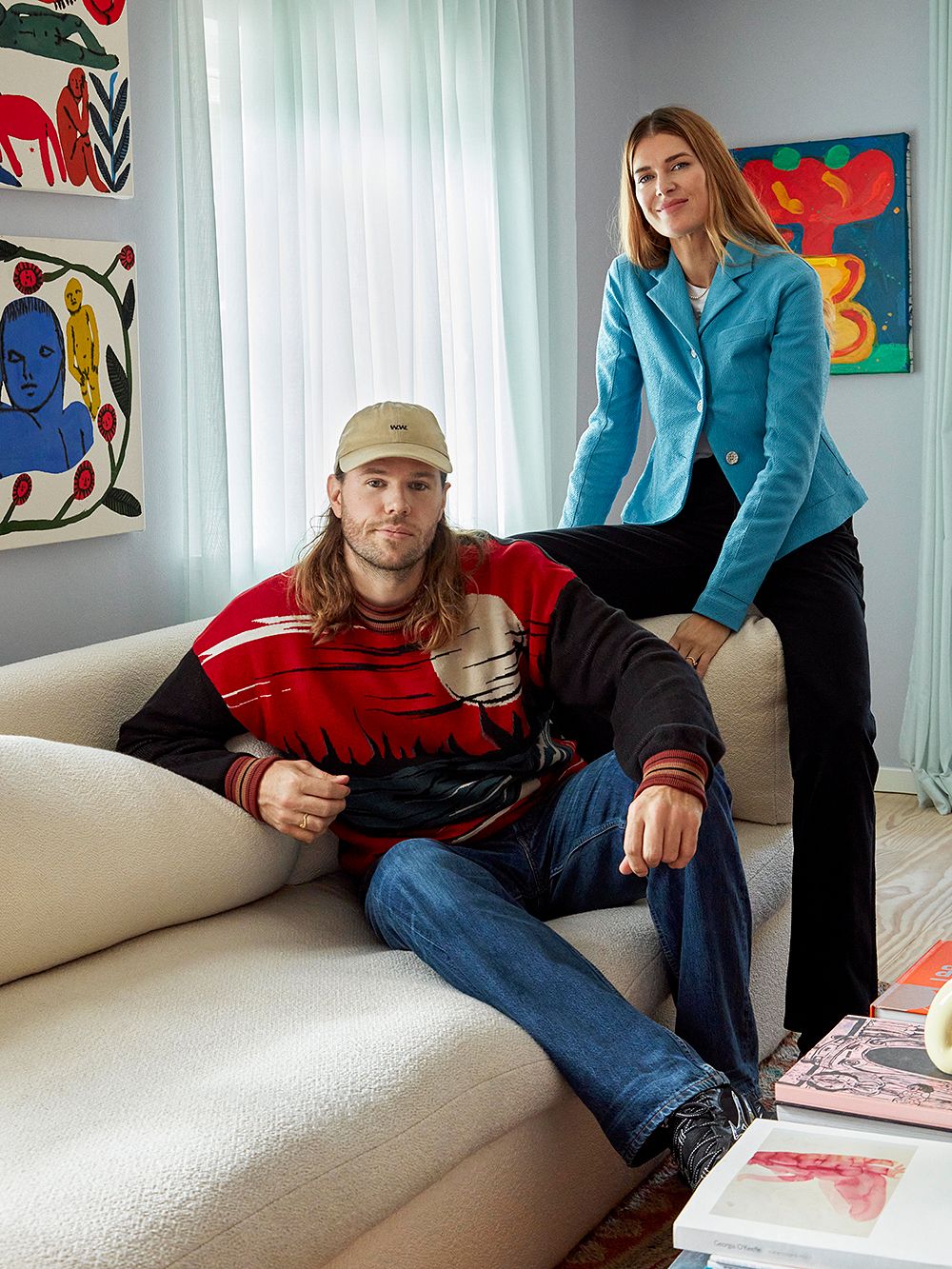 Hi, Mikkel and Stephanie! Could you tell us about your aesthetics and style?
Stephanie: "Mikkel and I share the same aesthetics, and we seem to always agree on what we like and what we don't. Almost. We love the simplicity of classic Danish furniture, and we like combining it with findings from auctions or flea markets.
Art also plays a big role in our home, and the colors found in a specific work often set the tone for the color story of each room. We always talk about wanting to be less colorful, but we always end up being very colorful anyway."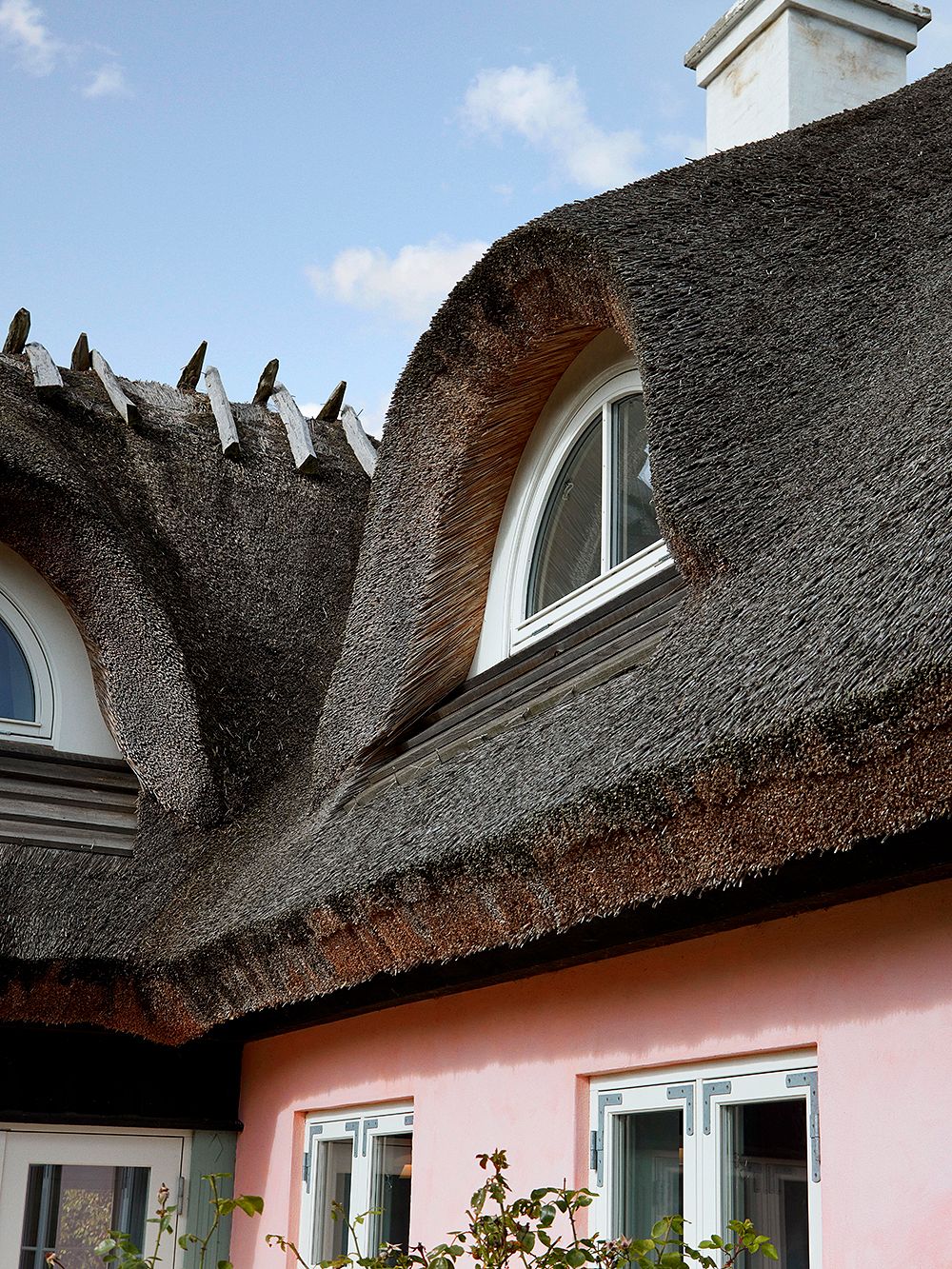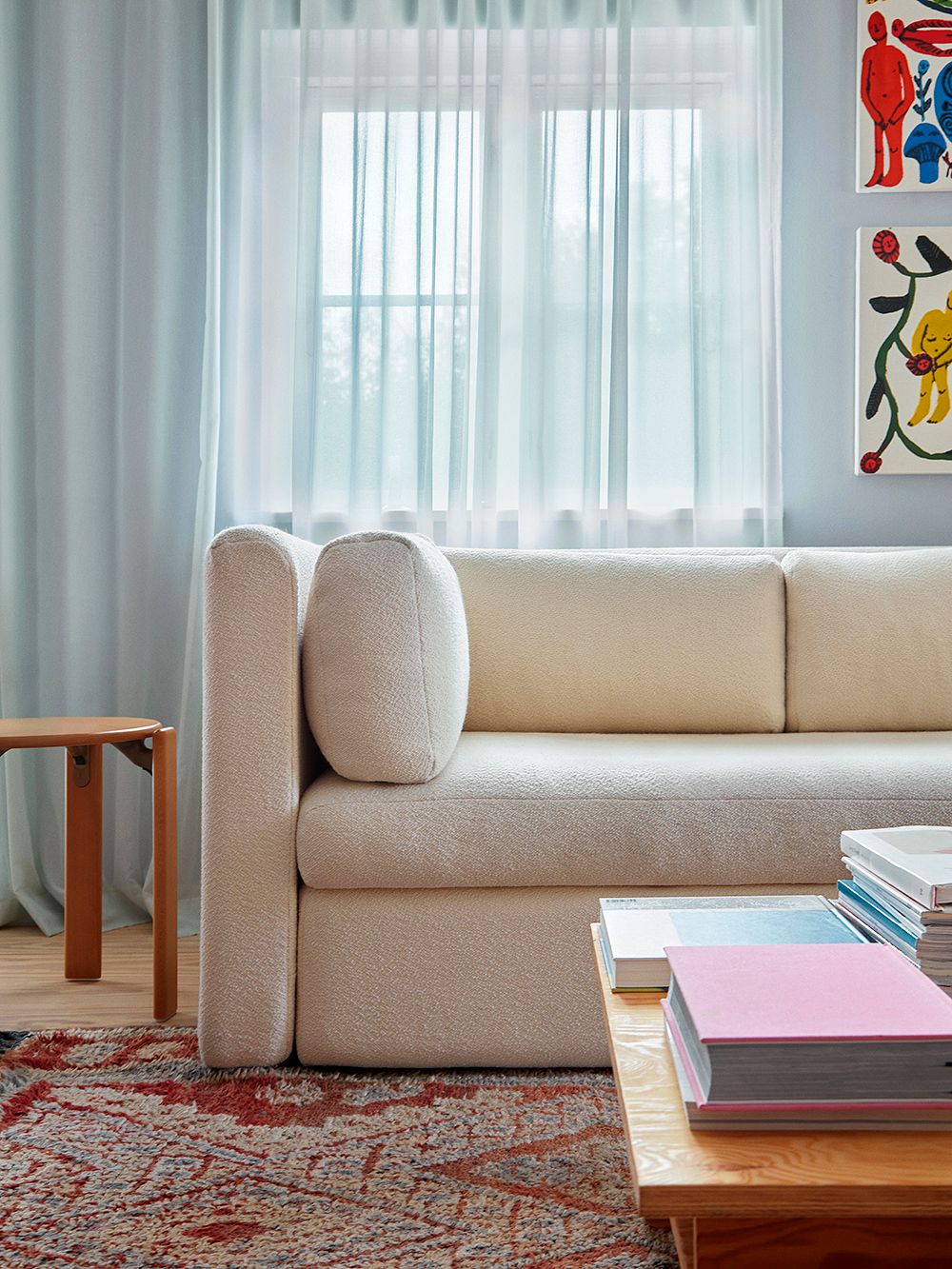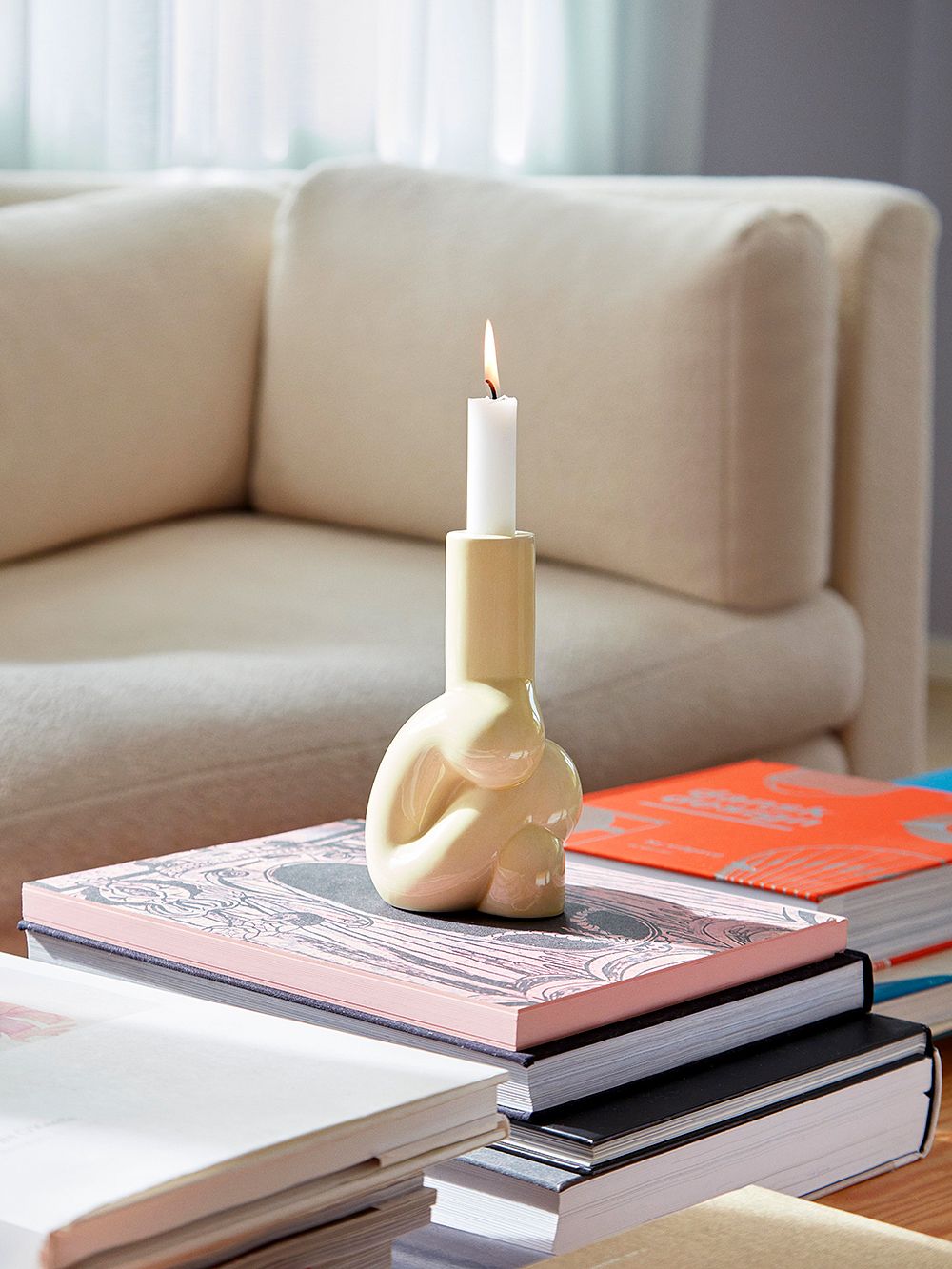 What features does an item need to have for you to like it?
Mikkel: "Stephanie has a weakness for items that are a bit ugly. When items are too perfect, they get boring. Imperfections make them exciting to look at!"
"Imperfections make objects more exciting to look at!"
Where do you find inspiration for your interior?
Stephanie: "We have always been really inspired by our travels, but we haven't had time to travel much since having kids. These days, we like to find a piece of furniture or art that has a story to it, and kind of work the space around that centerpiece."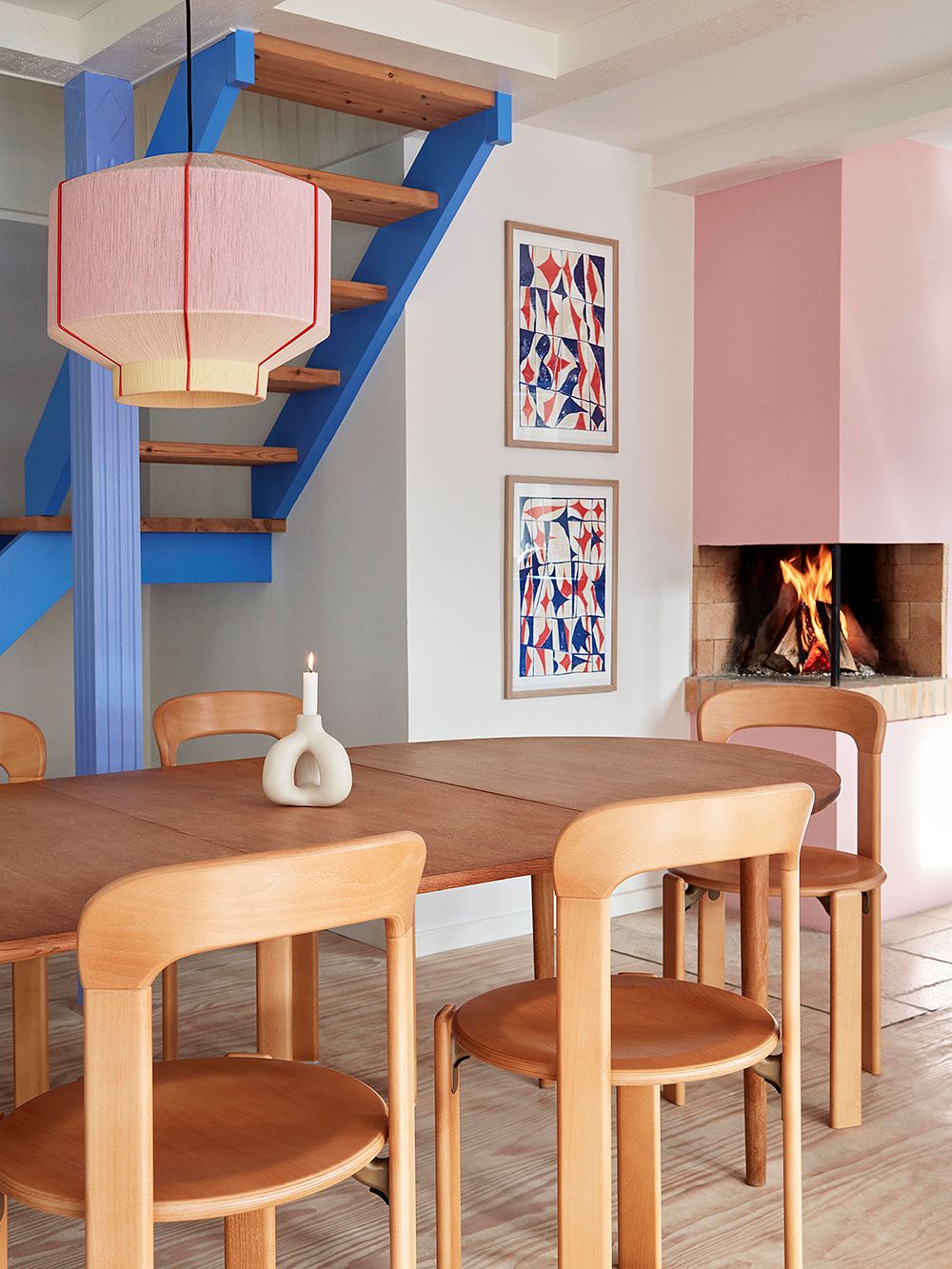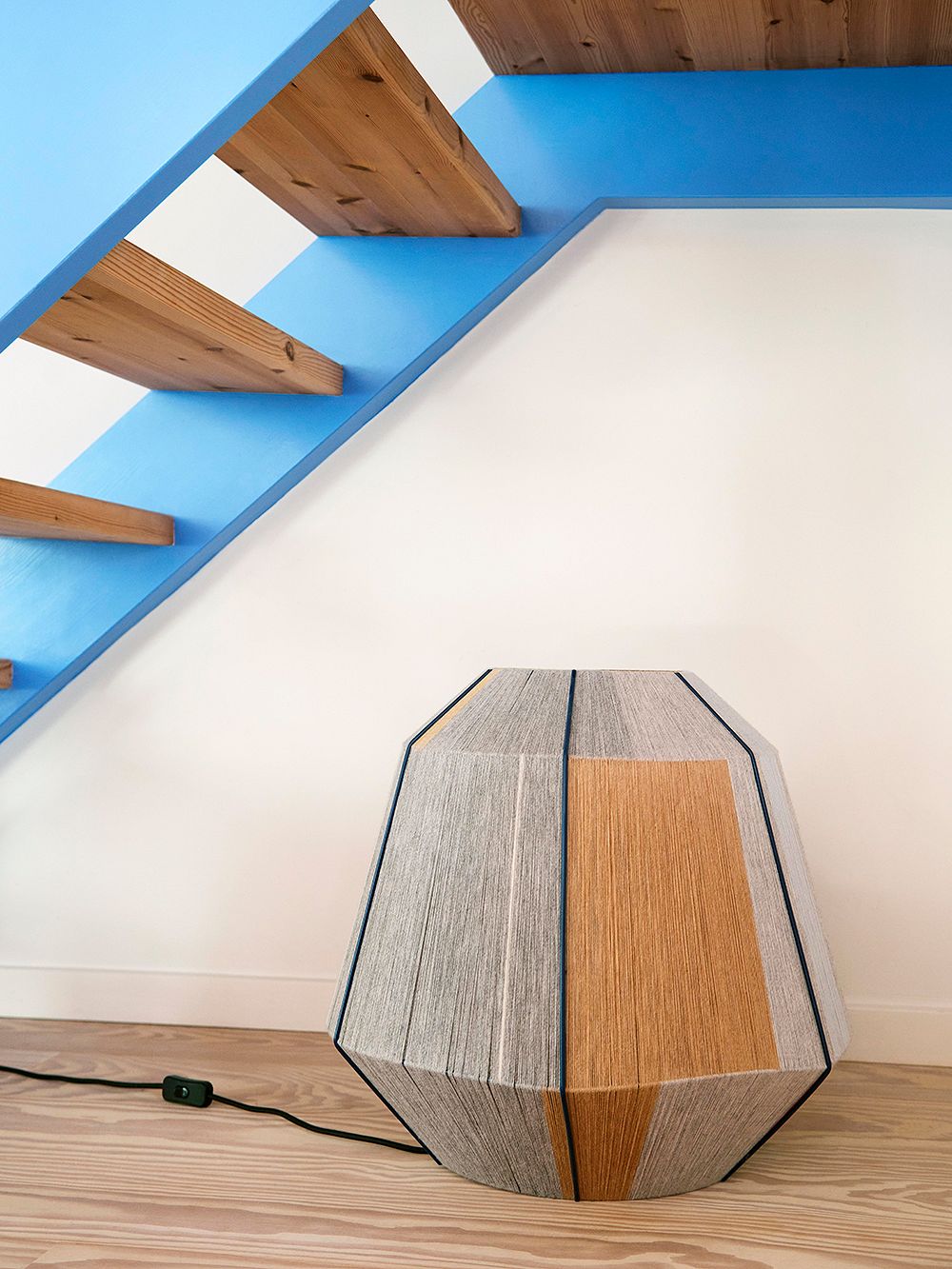 Tell us the story of this country house. Why is it so special to you?
Mikkel: "We bought the house when we still lived in Paris and needed a home in Denmark. Stephanie was pregnant with our second child, and we were tired of living in hotel rooms.
This pink country home stole our hearts the first day we saw it. The surroundings are so peaceful, which was just the contrast and escape we needed from our daily life in a noisy city like Paris. Our neighbor has horses and rabbits, and the only sounds come from the birds – so it's like waking up to music. The house has an incredible light and soul to it."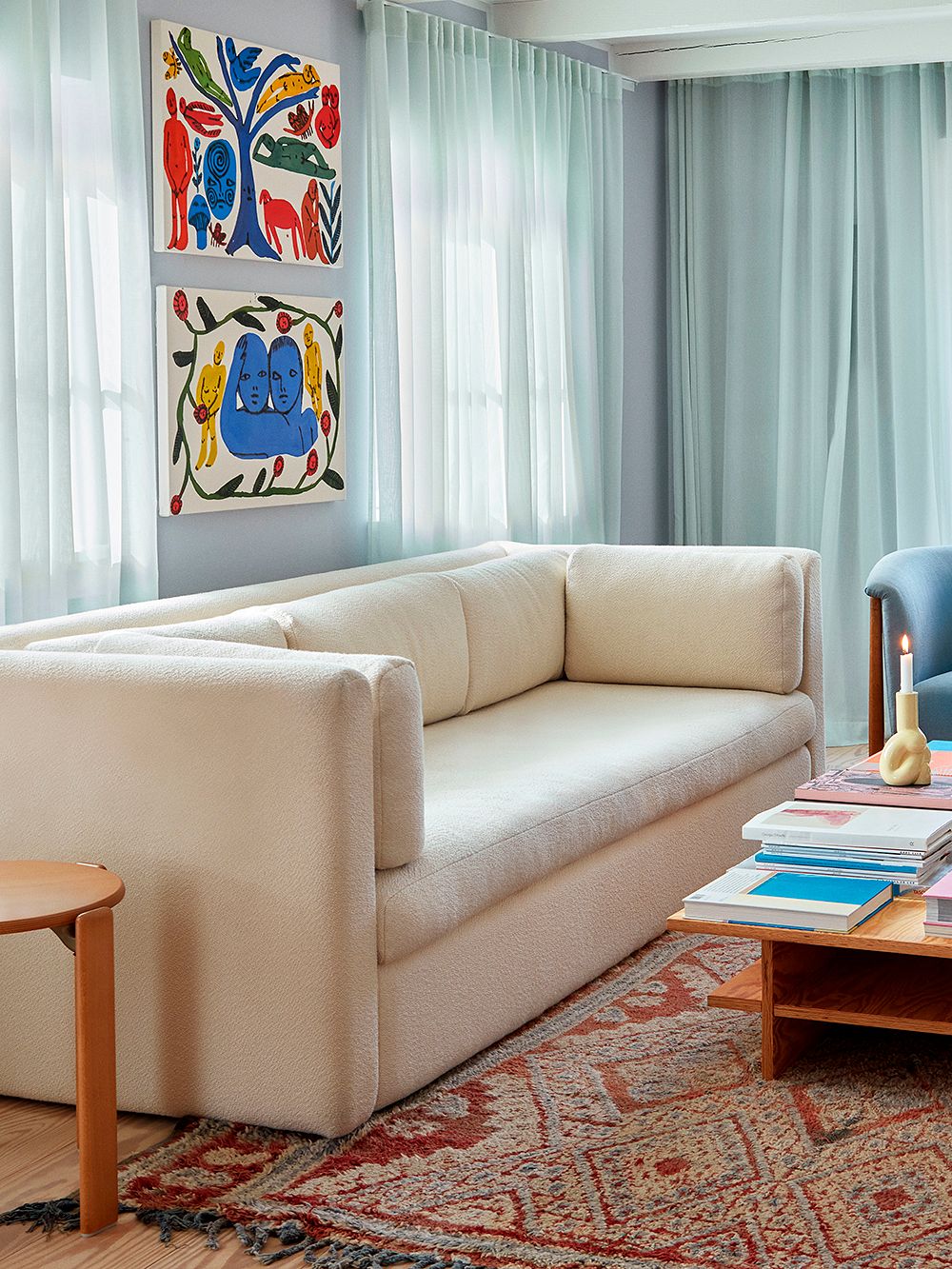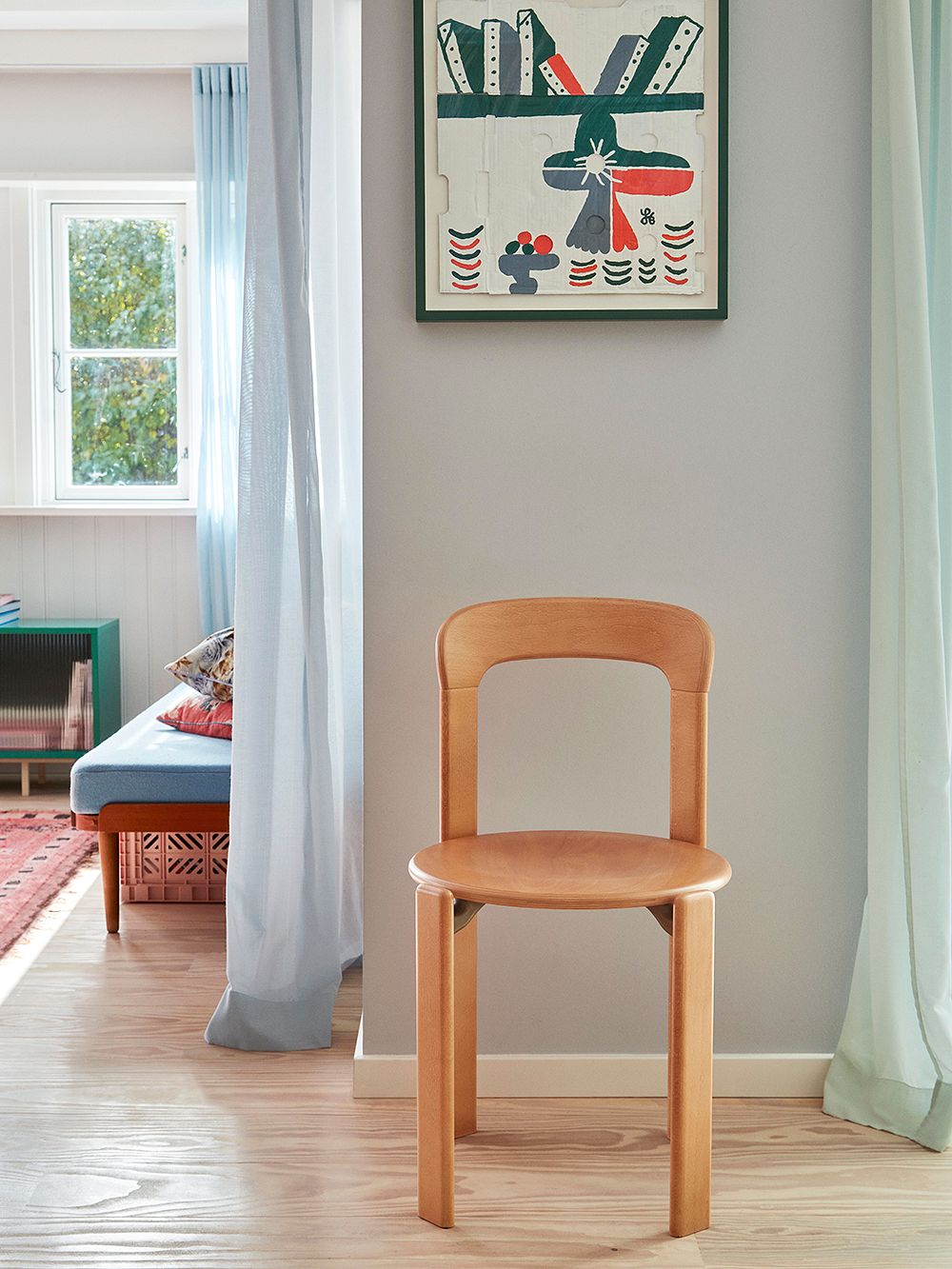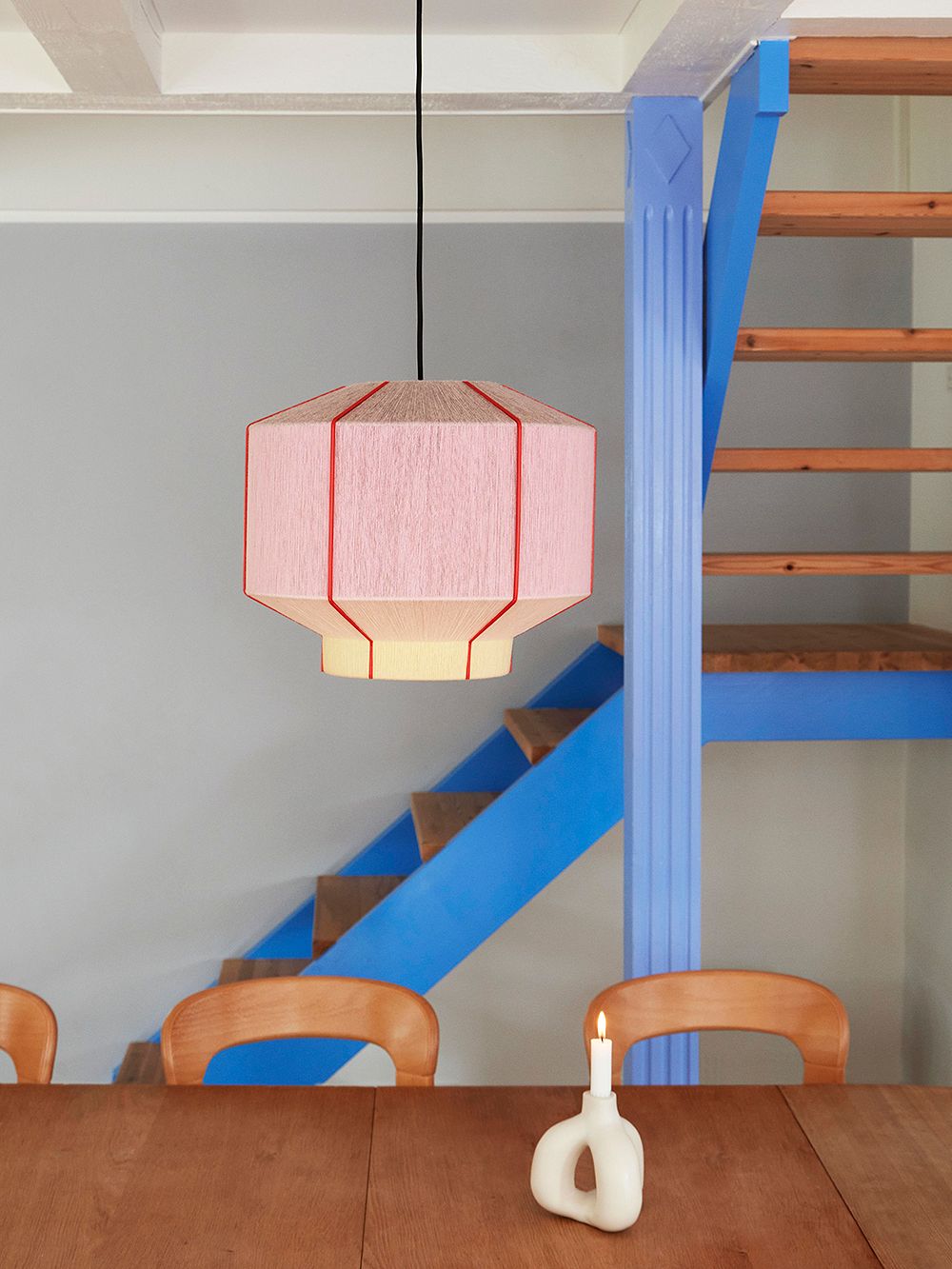 What is your favorite room in the house?
Stephanie: "Our dining area, which is in the center of the house and where we spend the majority of our waking hours. It's right next to the fireplace, and the kids can play with their cars at one end of the table, while we can eat a late breakfast at the other end."
"Our favorite room is the downstairs dining area where we like to sit and enjoy a late breakfast."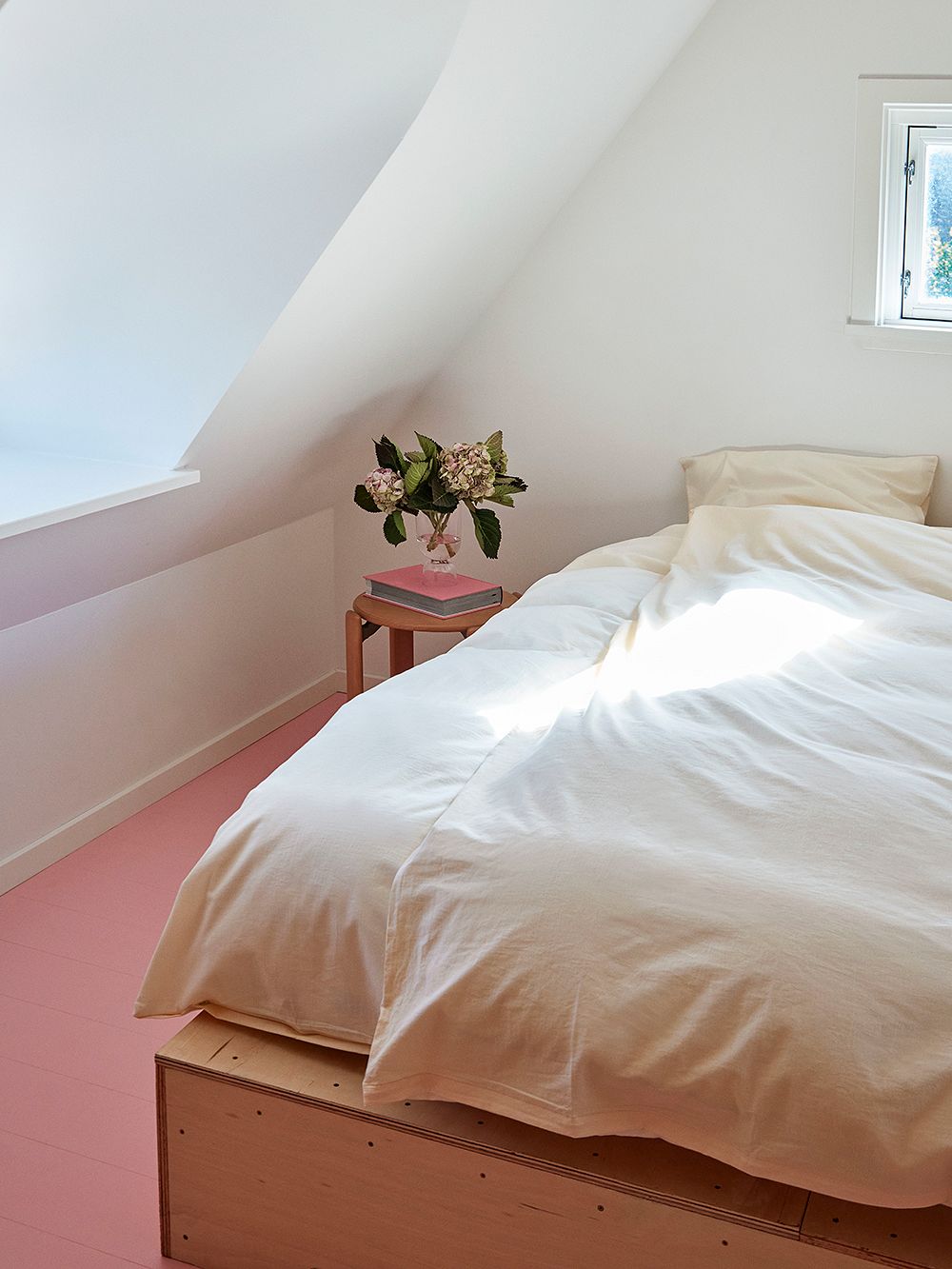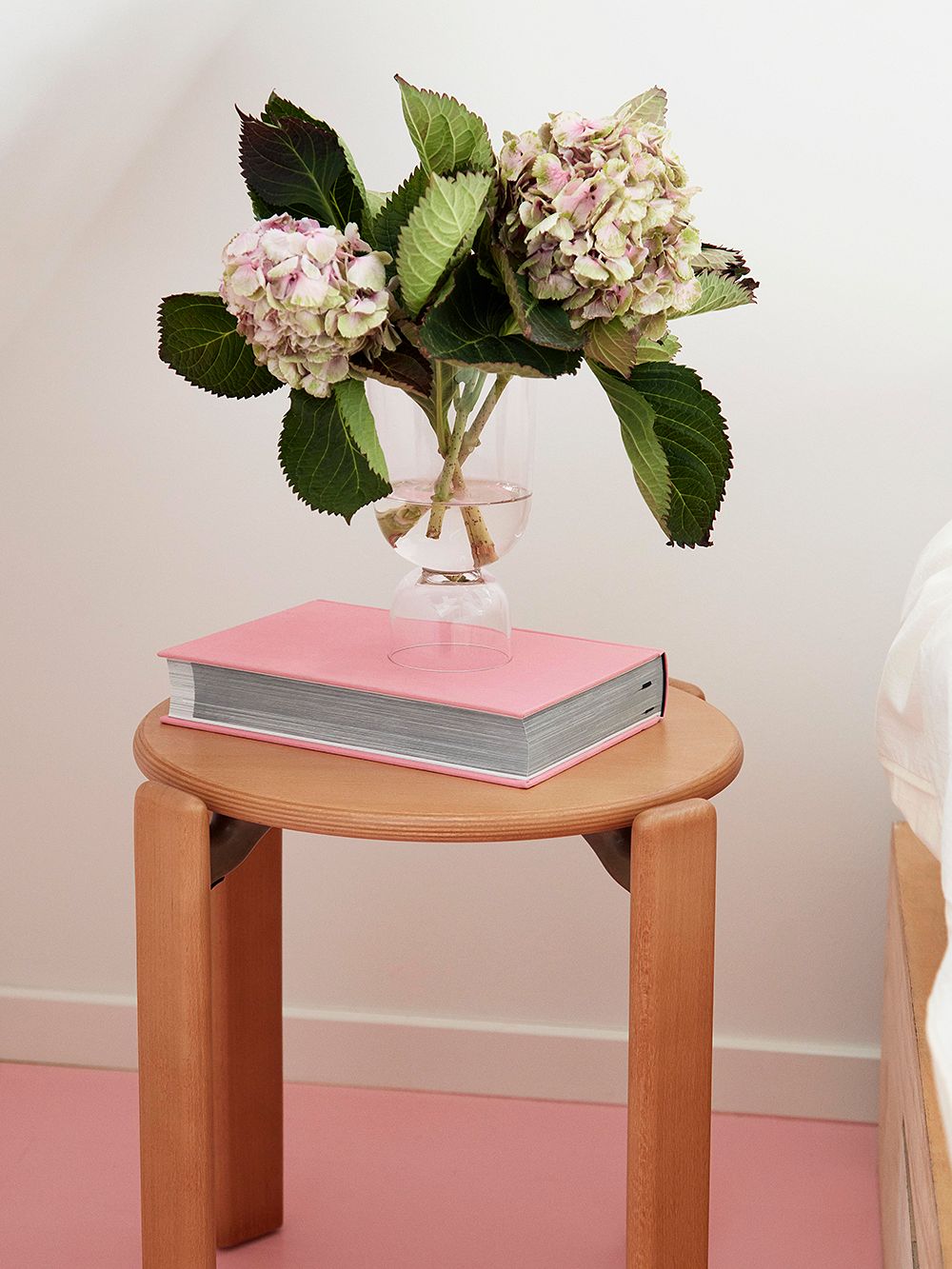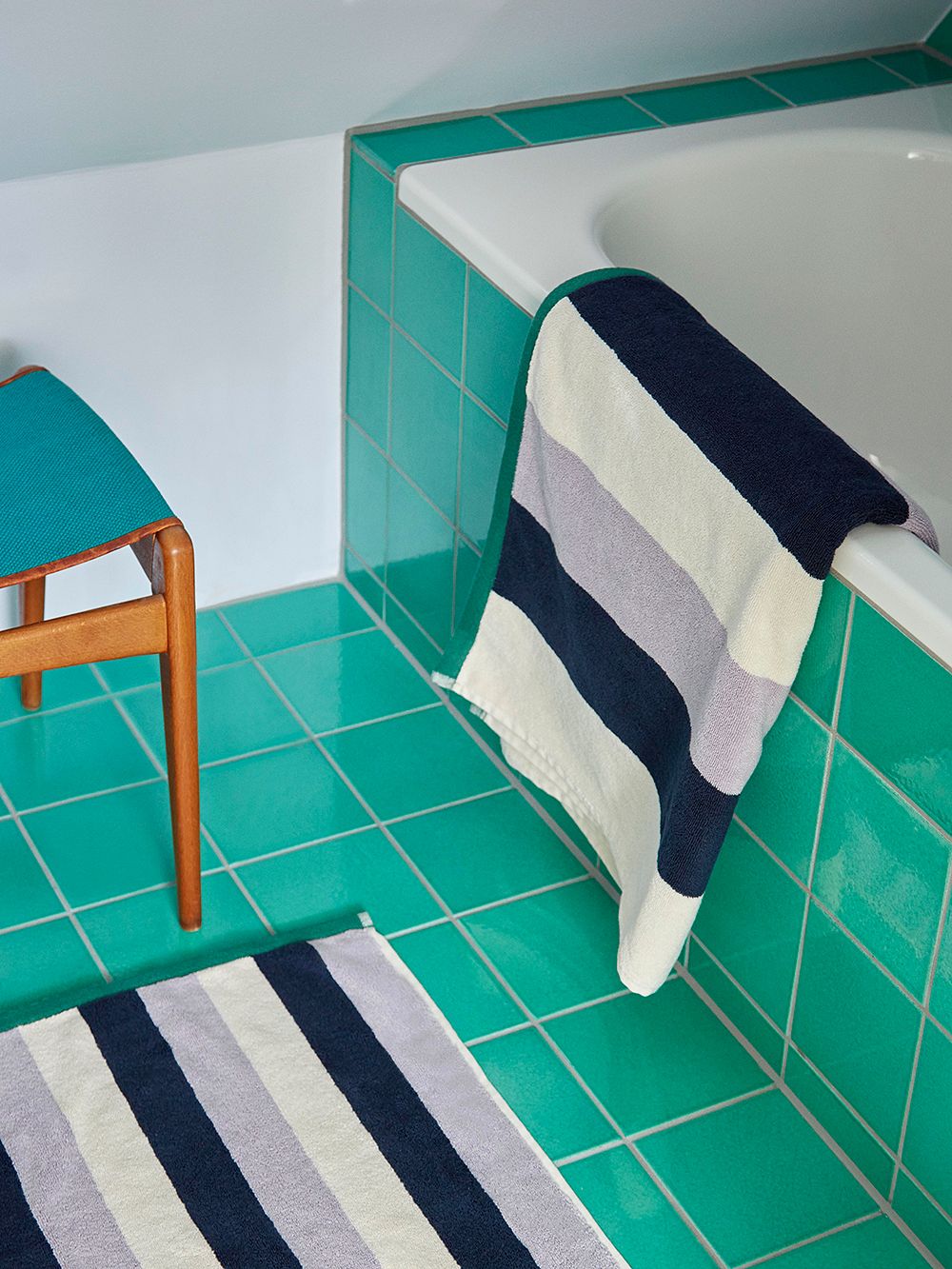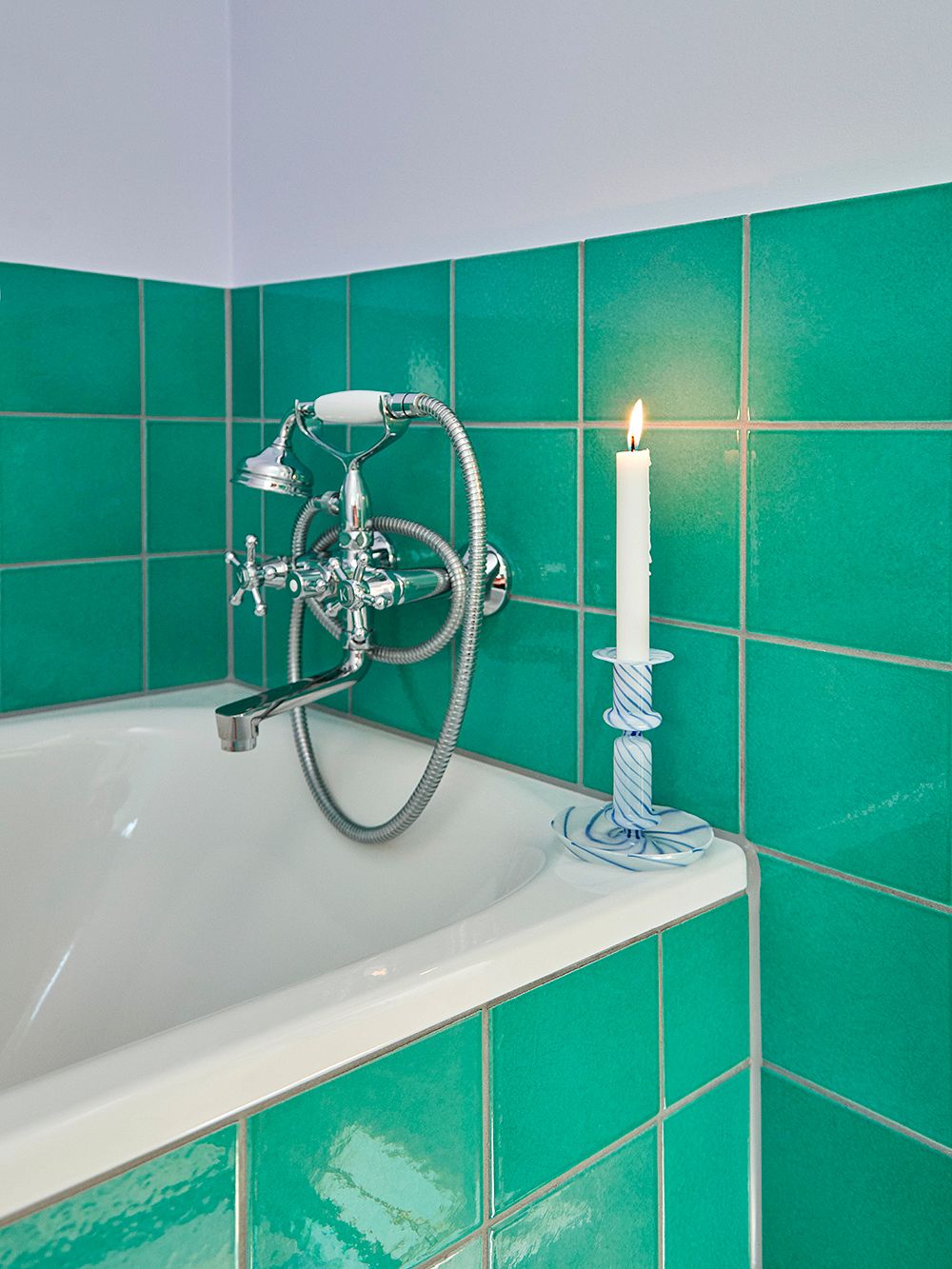 What does a typical day in this house look like for you?
Mikkel: "We try to have no plans when we're there. The best thing about the country house is the big room downstairs where everybody can be together without needing to engage with one another. Stephanie can cook, while the children play and I can lie on the couch reading the paper. It's very relaxing."
See also:
• All products by HAY >
• The HAY book by Phaidon >
Edit: Emmi Ratilainen Images: HAY