The everyday morning routines can be turned into pampering spa getaways when you upgrade your bathroom into a relaxing oasis. The quick and easy way to revitalize your bathroom is to add soft textiles and charming details. Create an inviting bathroom where your mind and body can rest!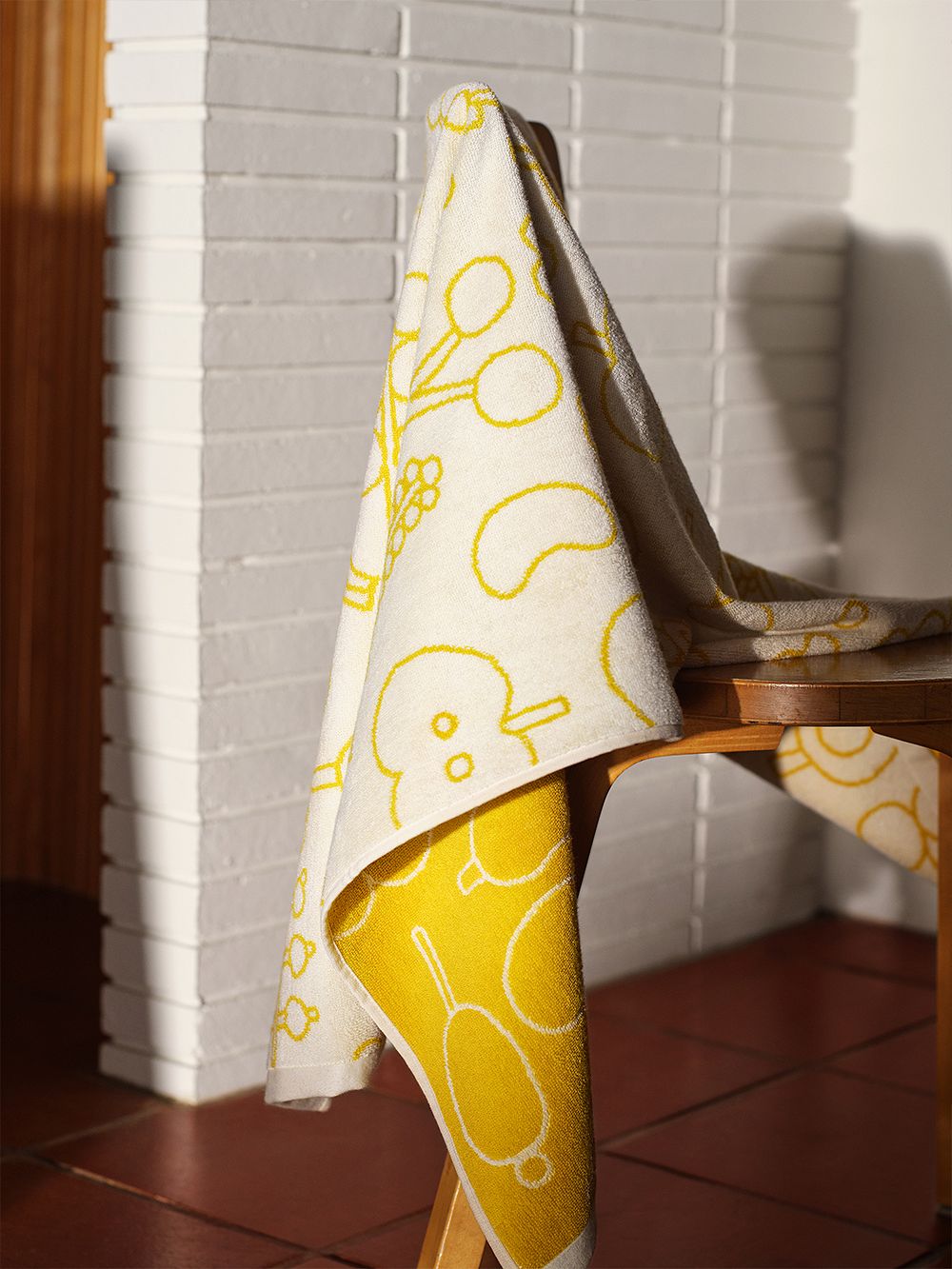 Wrap yourself in soft cotton
By varying the colors of the textiles, you match the space to the season. Made of soft and high-quality organic cotton, the bath towel from the Oiva Toikka collection is decorated with a joyful Frutta pattern based on drawings found in Toikka's archives. In addition to the bath towels, the playful collection delights with sunny hand towels.
• OTC Frutta bath towel by Iittala >
• All bath towels >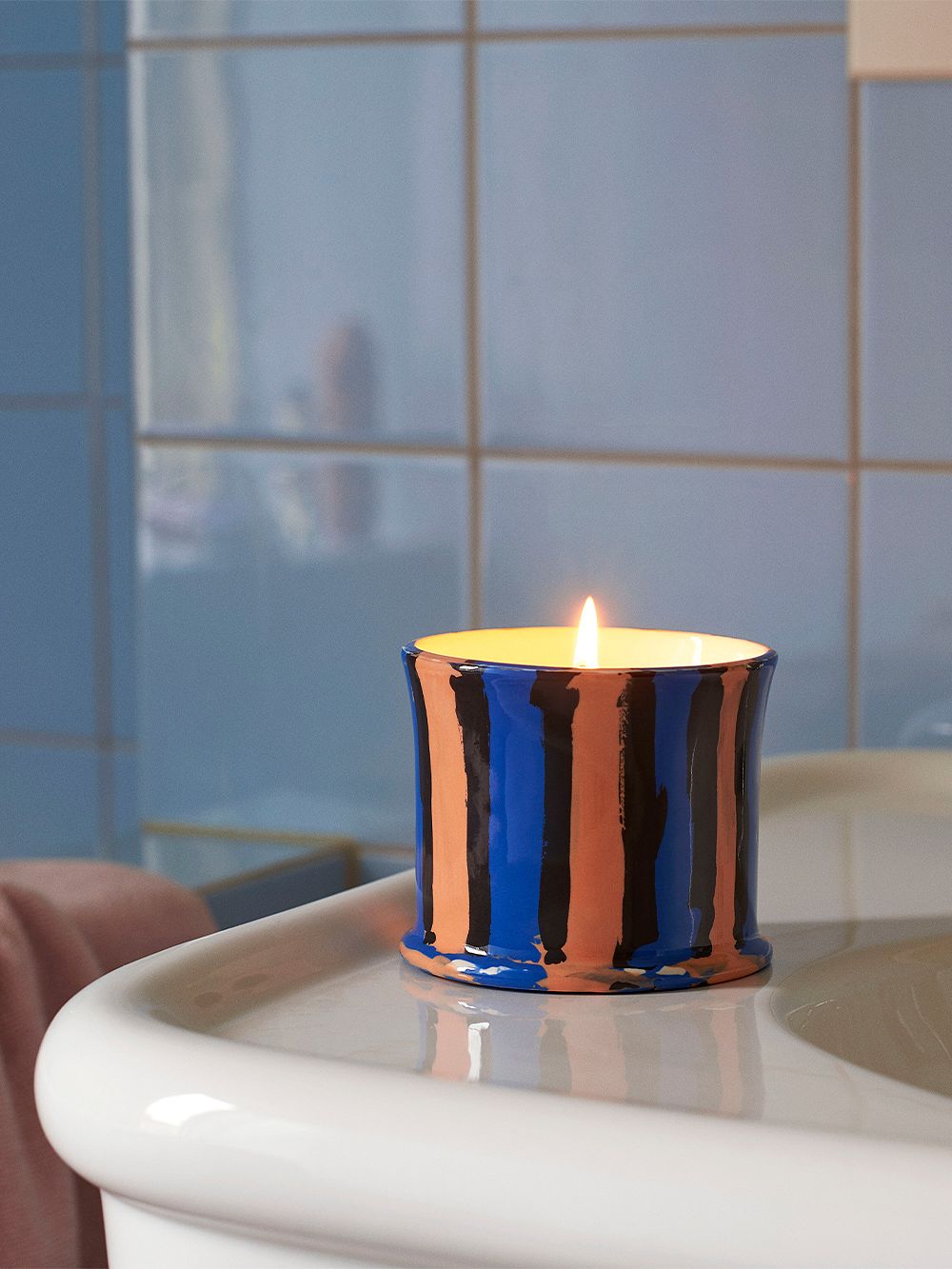 Soothing scents
The pleasant scent and atmospheric flickering flame pamper your senses. Made from a mixture of paraffin and vegetable wax, the Stripe candle refreshes the bathroom with an energetic mint scent. The fun, hand-painted stripes make also a playful addition to the bathroom decor. Once the candle is burned up, the round-lined container can be used as a decorative or storage jar.
• Stripe scent candle by HAY >
• All scent candles >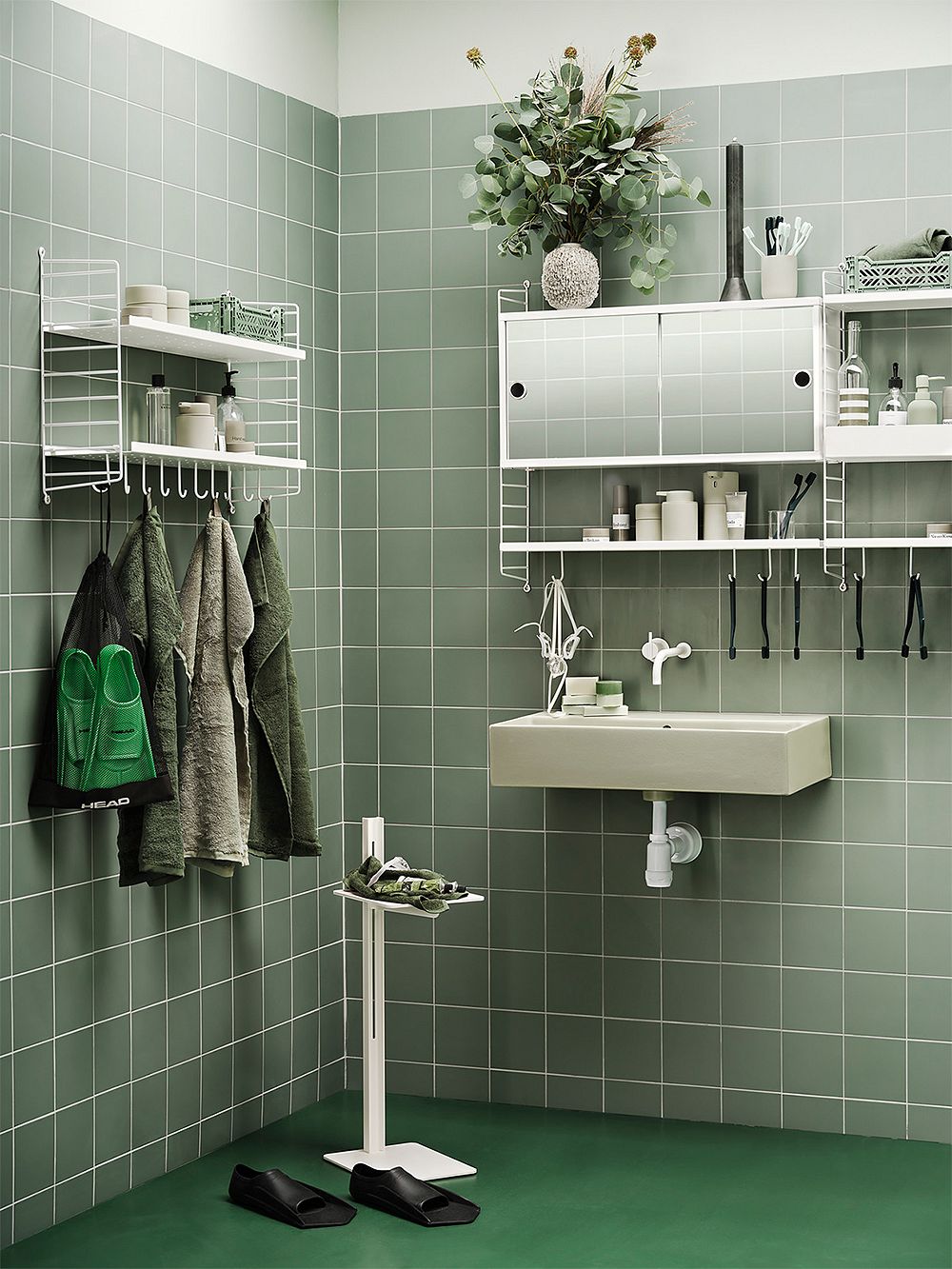 Innovative storage solutions
The durable String Pocket shelf also serves for bathroom storage problems when you choose a perforated metal model suitable for wet areas, to which it is also easy to attach hooks and other accessories, for example for hanging towels. In the spring of 2022, the Finnish Design Shop's selection will be complemented with a Bathroom set that includes the shelf with necessary accessories.
• String Pocket self by String Furniture >
• All bathroom hooks >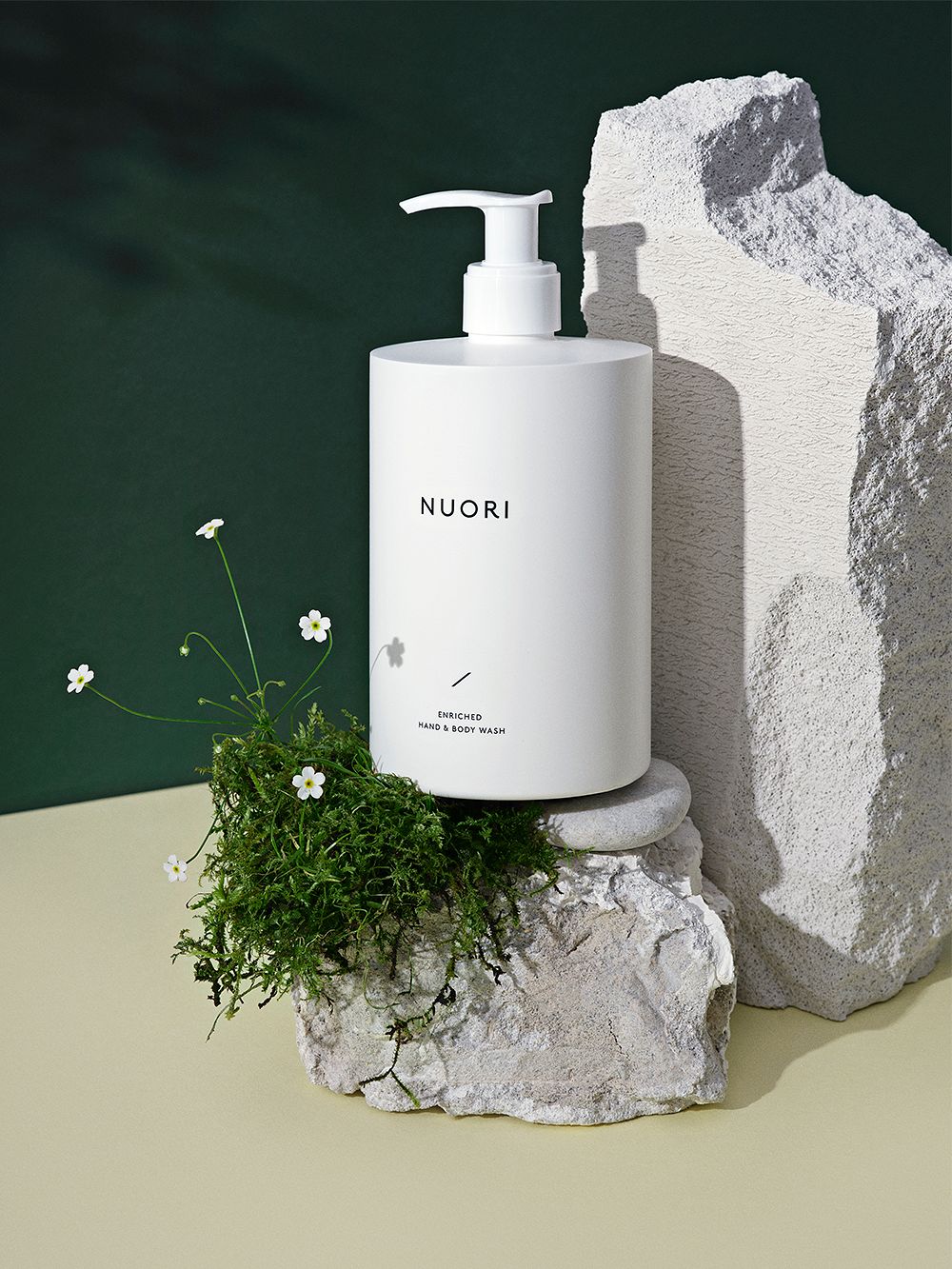 Spoil the sensitive skin
The ingredients for a luxurious spa moment are served by the Danish beauty brand Nuori. Enriched hand and body wash is a refreshing and gentle cleansing product with active ingredients such as grapeseed oil, white tea extract, and natural glycerin. The soap is packaged in a large and minimalist bottle made from sugarcane biopolymer.
• Enriched hand and body wash by Nuori >
• All soaps >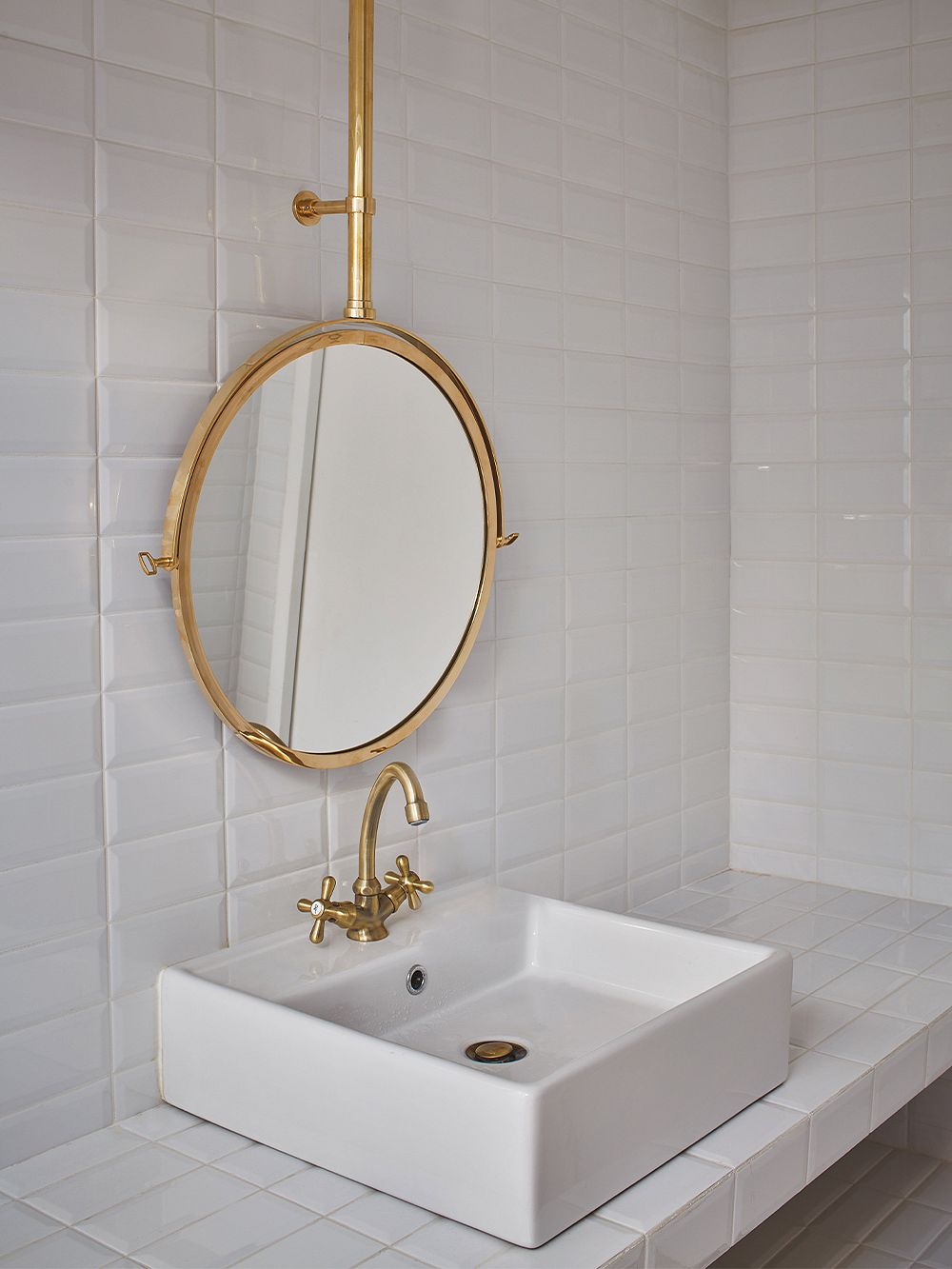 Mirror mirror on the wall
The serene ambiance is finished with a magnificent mirror. The fascinatingly distinctive MbE mirror is inspired by the mirrors in the hat department of the La Samaritaine store in Paris. The classic and elegant mirror gets personality from the attached "waterpipe", which brings an element of surprise as well as an industrial edge to the mix.
• MbE mirror by DCW éditions >
• All mirrors >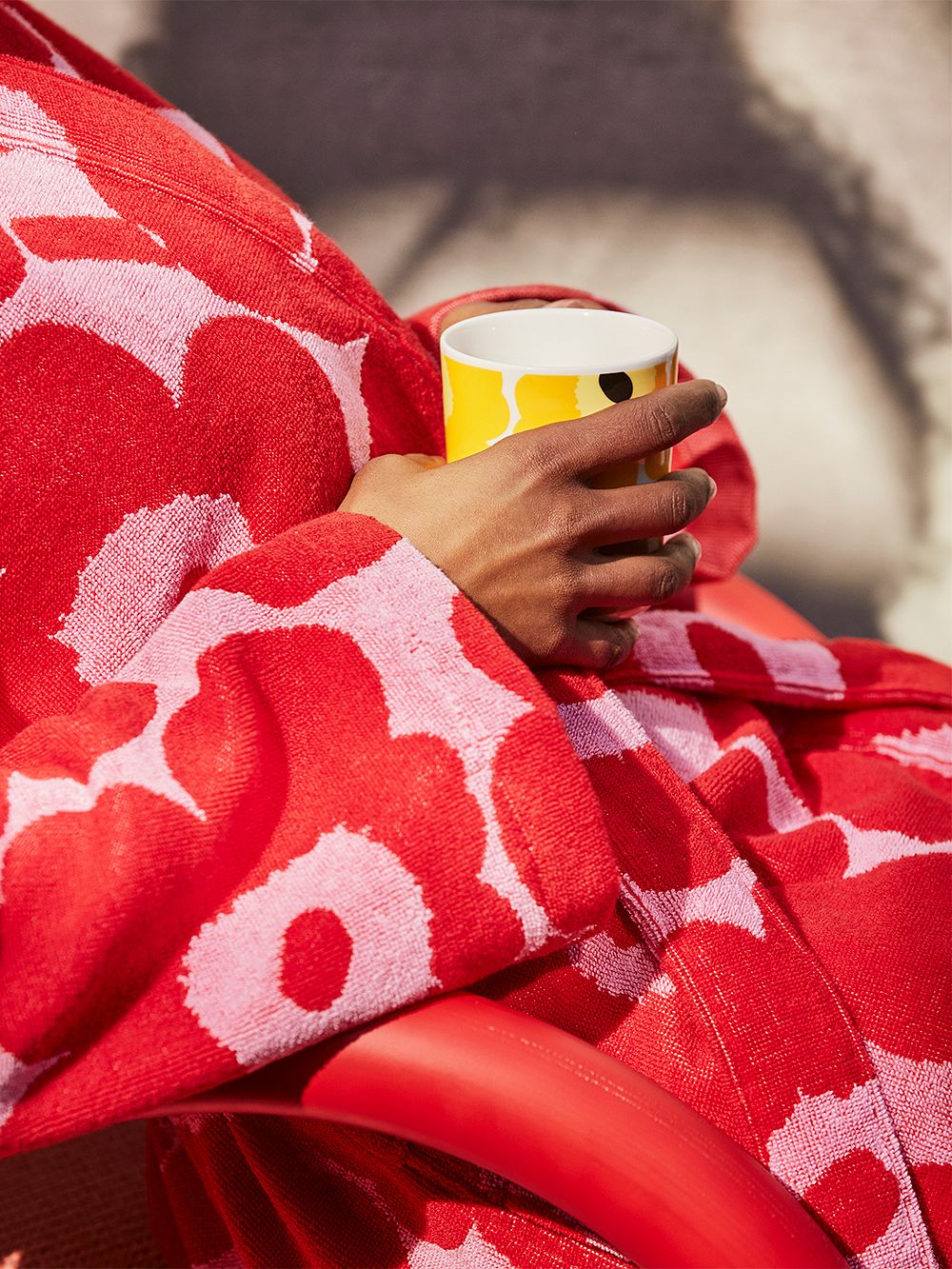 The main accessory of a home spa
A relaxing and gentle spa moment is created by a warm embrace of a bathrobe. Slip into Marimekko's cute floral Unikko bathrobe and enjoy the playful color therapy of red and pink. The pleasantly loose cotton bathrobe has wide fit sleeves, fair side pockets, and a removable belt.
• Unikko bathrobe by Marimekko >
• All bathrobes >
See also:
• All bathroom products at Finnish Design Shop >
Text: Sarianna Määttänen Images: Manufacturers