Creative storage solutions are even more imperative in the kids' room than in other areas of the home. Keeping the room tidy and ready for play is much easier when every item has a designated place. Design Stories put together 7 tips for a fun and functional children's room – take a look at our storage ideas and get inspired!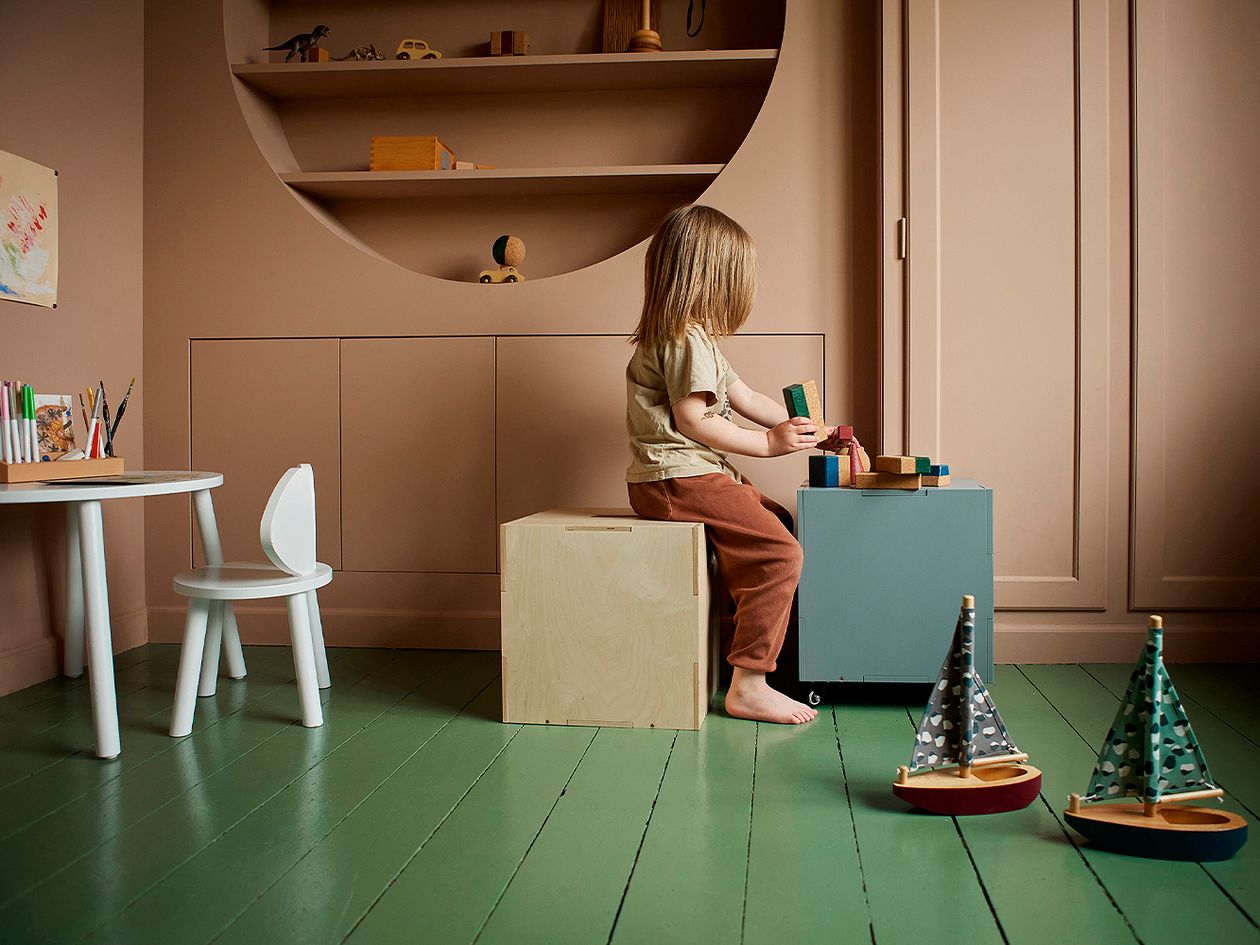 1. Opt for versatility
Versatility and adaptability are key when creating a functional kids' room interior. Opt for pieces that grow and transform together with the child and their needs and interests. Nofred's sturdy Cube is a delightfully clever storage container that you can also use as a nightstand or an extra seat, for example.
• Nofred's Cube storage box >
• All products by Nofred >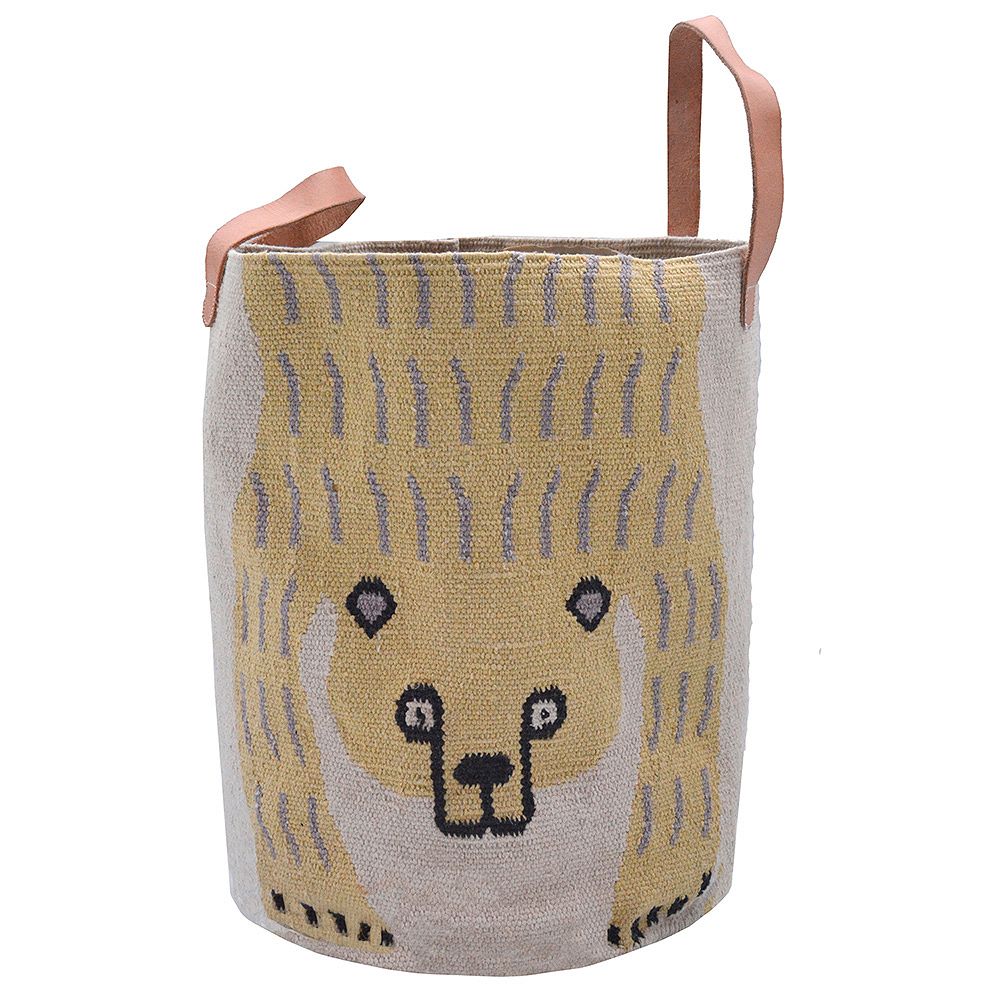 2. Add ambience with fabrics
Textile storage baskets are perfect for organizing all toys from building blocks to stuffed animals, and they also add a softening touch to the decor. Designed by Teresa Moorhouse, the woven Bear basket is perfected with a fun image of a playful bear and sturdy leather handles that make the basket easier to move between rooms.
• Bear basket by MUM's >
• All products by MUM's >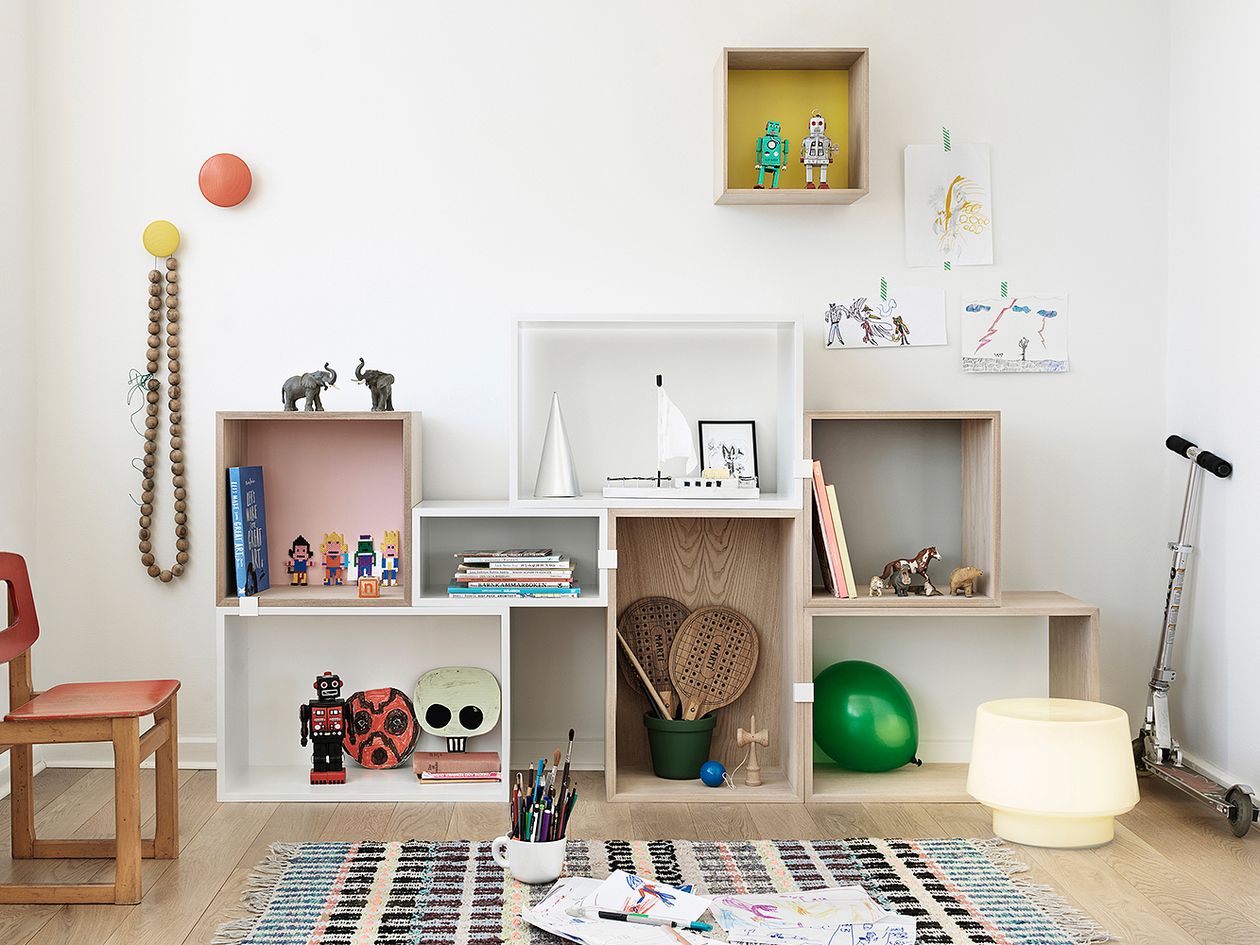 3. Take control of the space
One of the biggest dilemmas in organizing the kids' room is utilizing not only the floor space but walls as well: especially with smaller children, everything needs to be easily accessible and within their immediate reach. The delightfully versatile Stacked modules, designed by JDS Architects, let you create your own storage system on the wall, on a level that best works for your little ones – and you can add more modules or customize the ensemble later on.
• Muuto's Stacked modules >
• All Muuto's products >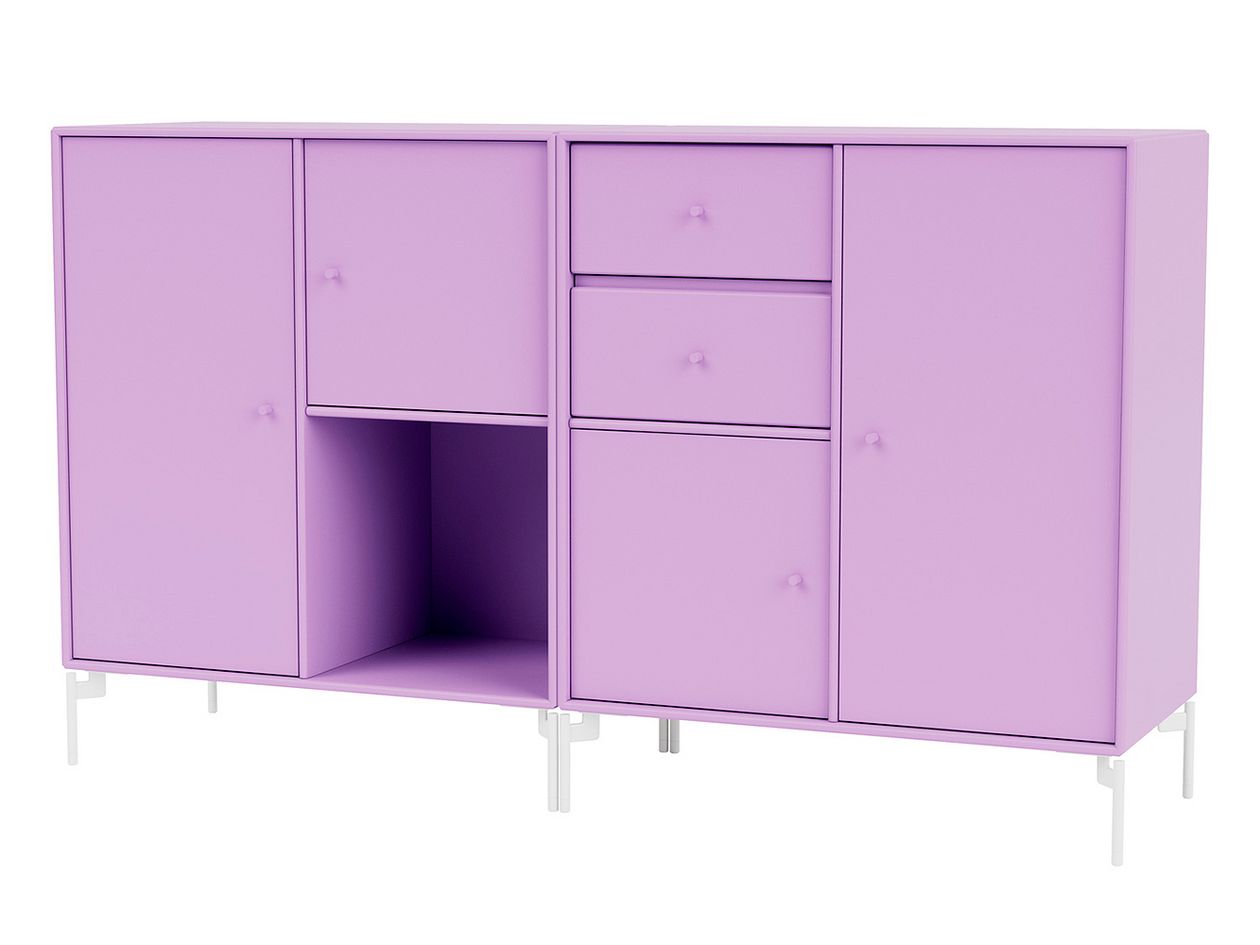 4. A sideboard ticks all the boxes
A beautiful sideboard is a true classic and a versatile piece of furniture that is perfect for the children's room, too. Designed by Peter J. Lassen, the Couple sideboard has two large and two smaller cabinets, an open shelf and two drawers for organizing all miscellaneous items, while the beautifully colored doors add a tidy and harmonious finish. In addition, there is plenty of space on top of the low sideboard – go ahead and put the most mind-bending Lego constructions on display.
• Montana Furniture's Couple sideboard >
• All products by Montana Furniture >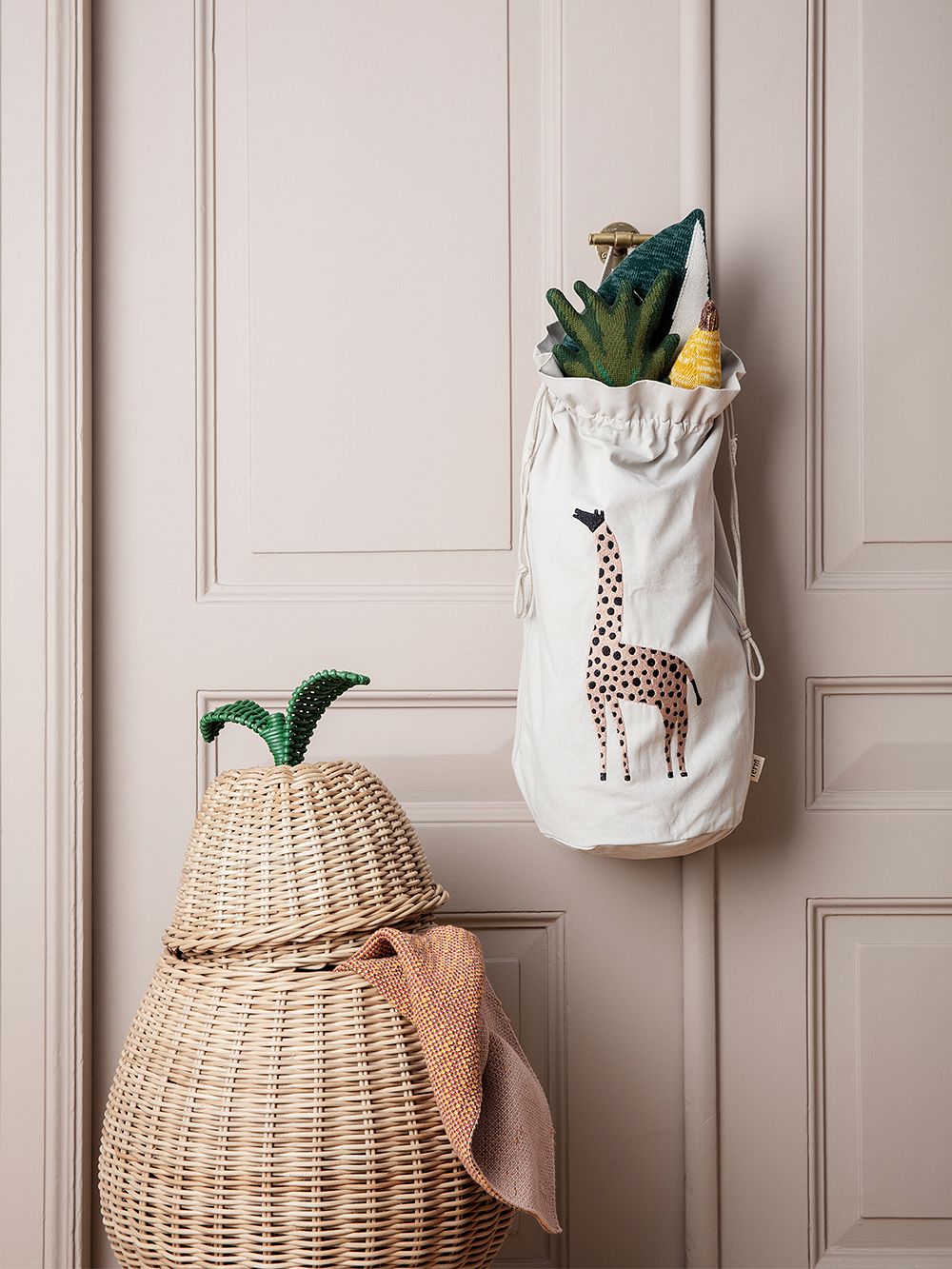 5. Playful pieces make cleaning up more fun
Storage bins might seem like a small detail but they can have a massive impact on the décor. Creative storage solutions are a great way to support play and imagination, and they make organizing a treat for both adults and kids. Made from woven rattan, ferm LIVING's Pear basket offers a stunning yet sturdy nest for toys and it can even be used as a stylish hamper.
• ferm LIVING's Pear braided basket >
• All products by ferm LIVING >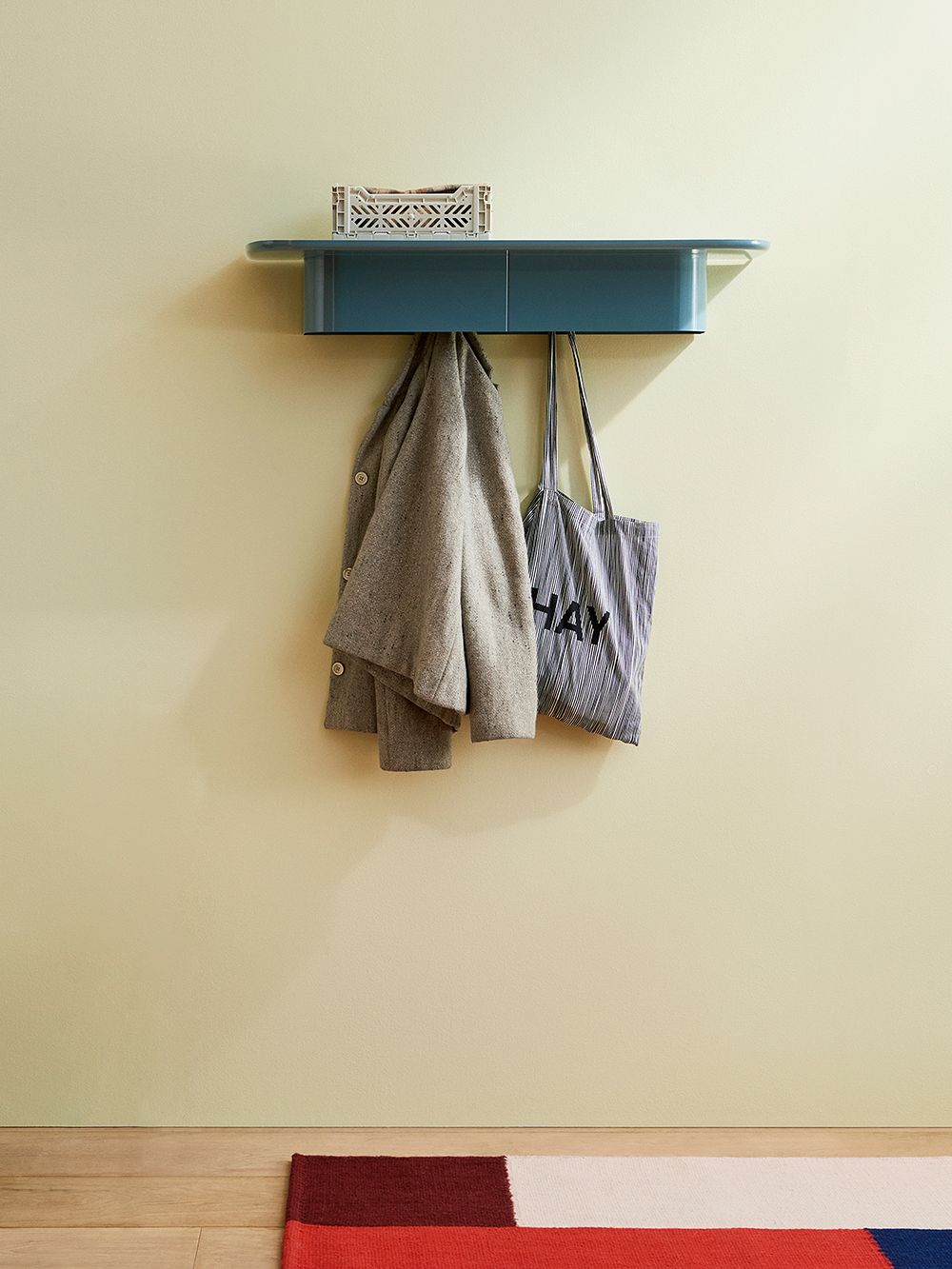 6. Show off your favorites
A wall-mounted coat rack is a versatile addition to the kids' room. You can use it for example to hang a backpack, costumes or hobby equipment – beautifully displayed toys and supplies invite creative play. HAY's Korpus shelf features clever, concealed hooks and a spacious shelf that can be used for storing and organizing, or to exhibit framed artwork by your little ones.
• HAY's Korpus wall shelf >
• All products by HAY >
More inspiration:
• For Kids at Finnish Design Shop >
• Ask the Customer Service: "How can I easily brighten up the interior of the children's room?" >
Text: Mira Ahola Images: Manufacturers