Furnishing the children's room gets easier if you pay attention to these three things: opt for multi-functional furniture, adaptable items, and timeless design. Design Stories shares seven easy ways to add functional style to the kids' room.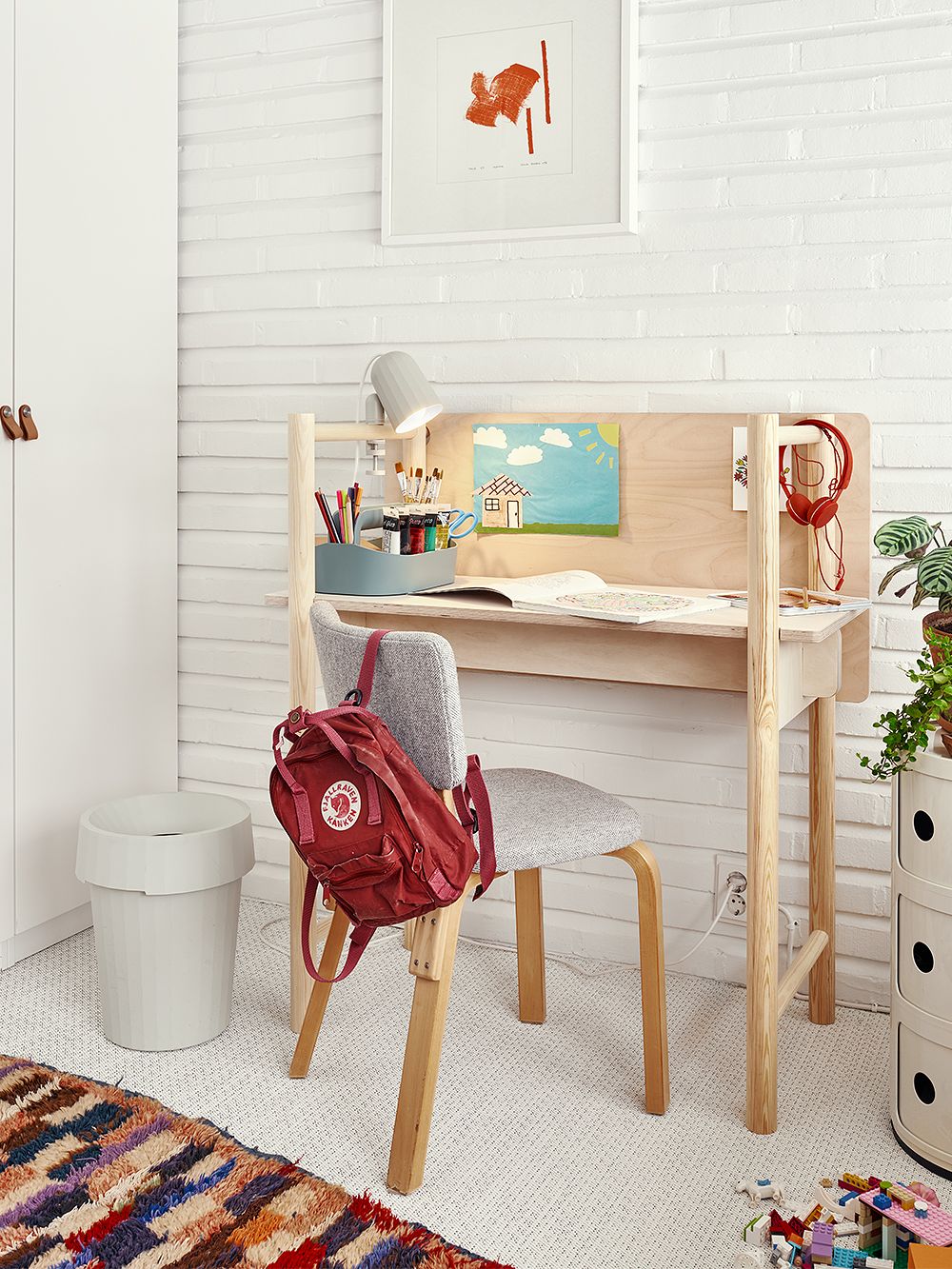 1. Use multi-functional furniture
Think beyond purchasing conventional kids' fixtures and consider double-duty furniture instead, especially for small spaces! Made by Choice's Fem desk is an ideal, practical piece of furniture that is designed to acknowledge the needs and demands of its individual users, regardless of age. With a simple and adaptable frame, it allows for multiple configurations, from functioning as a display or storage shelf unit to a working desk.
• Made by Choice's Fem desk >
• All desks >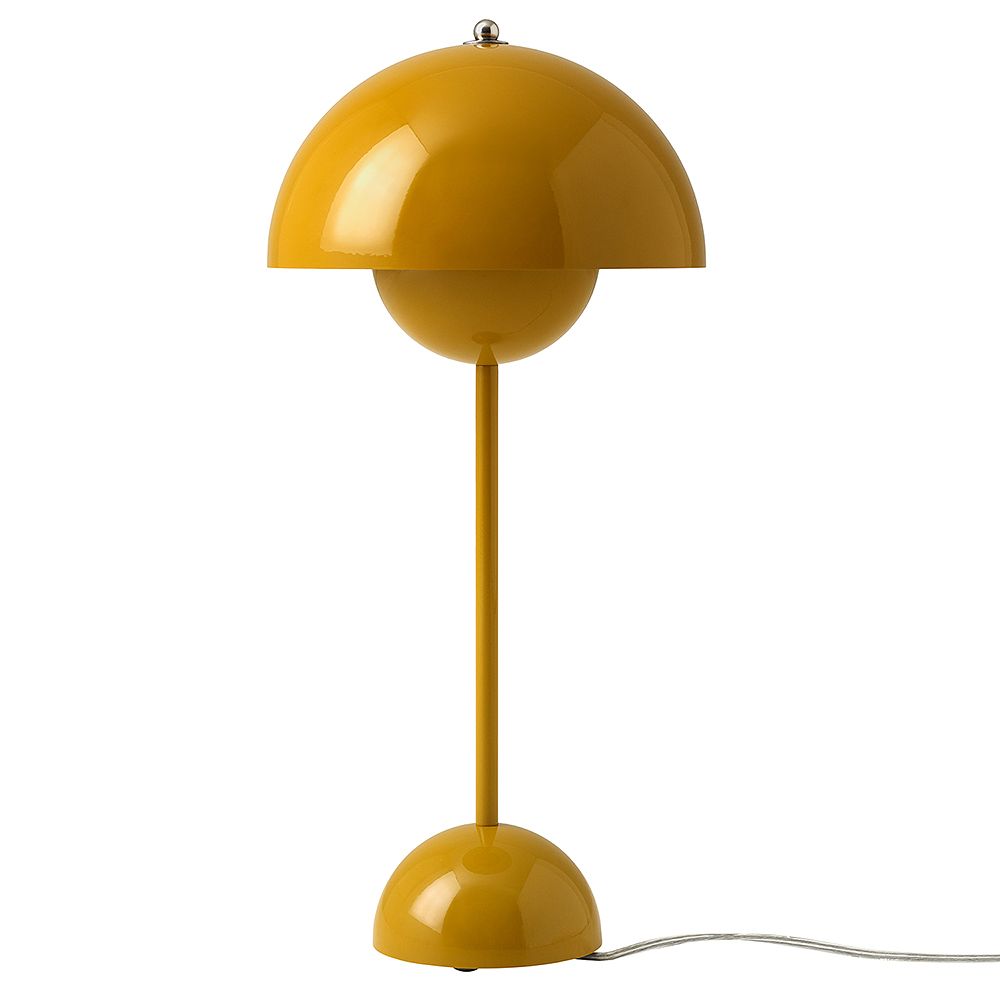 2. Invest in timeless designs
Avoid over furnishing and cluttering your child's room with heavily themed items. Instead, invest in classic design pieces that can serve your home for years to come, such as the Flowerpot VP3 table lamp from &Tradition. Not only is this iconic lamp a functional and atmospheric luminaire by the child's bed, but it can also help to bring a pop of energy with its vibrant range of colors to select from.
• &Tradition's Flowerpot VP3 table lamp >
• Kids' lamps >
3. Opt for sustainable and modern pieces
Opt for a natural palette and simple, clean forms for home accessories, such as Ferm Living's Oblique stool. This minimalist and sculptural piece of timber furniture can be put to use for example as a stool or side table in your kid's room. It can also be easily incorporated into the different phases of the child's growing years and beyond, depending on the situation.
• Ferm Living's Oblique stool >
• All stools >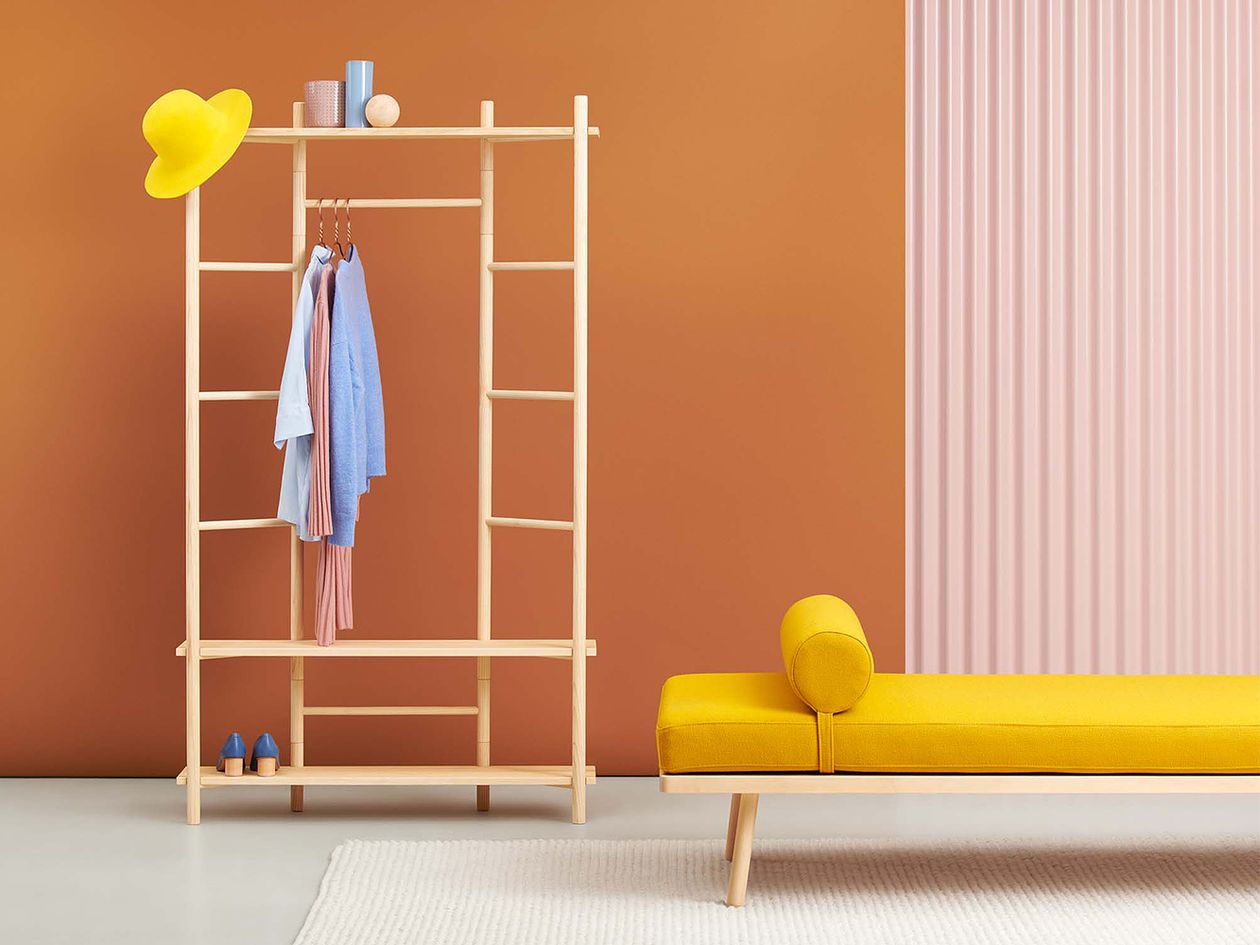 4. Convertible daybed
Children's beds are often the most expensive and short-lived pieces of furniture, as kids tend to outgrow them fast. With a bit of ingenuity, kids' beds can last till their teenhood. Hakola's minimalist and timeless Nap Wool daybed is the perfect investment: with its 80 x 200 cm bed frame, the daybed can be converted into a normal single bed too, simply by changing the mattress to the one you prefer! Kvadrat's wool's upholstery can be used for turning the bed into a lovely lounge daybed, maximizing the room's floor space with its multi-usage!
• Hakola's Nap Wool daybed >
• All sofas & daybeds >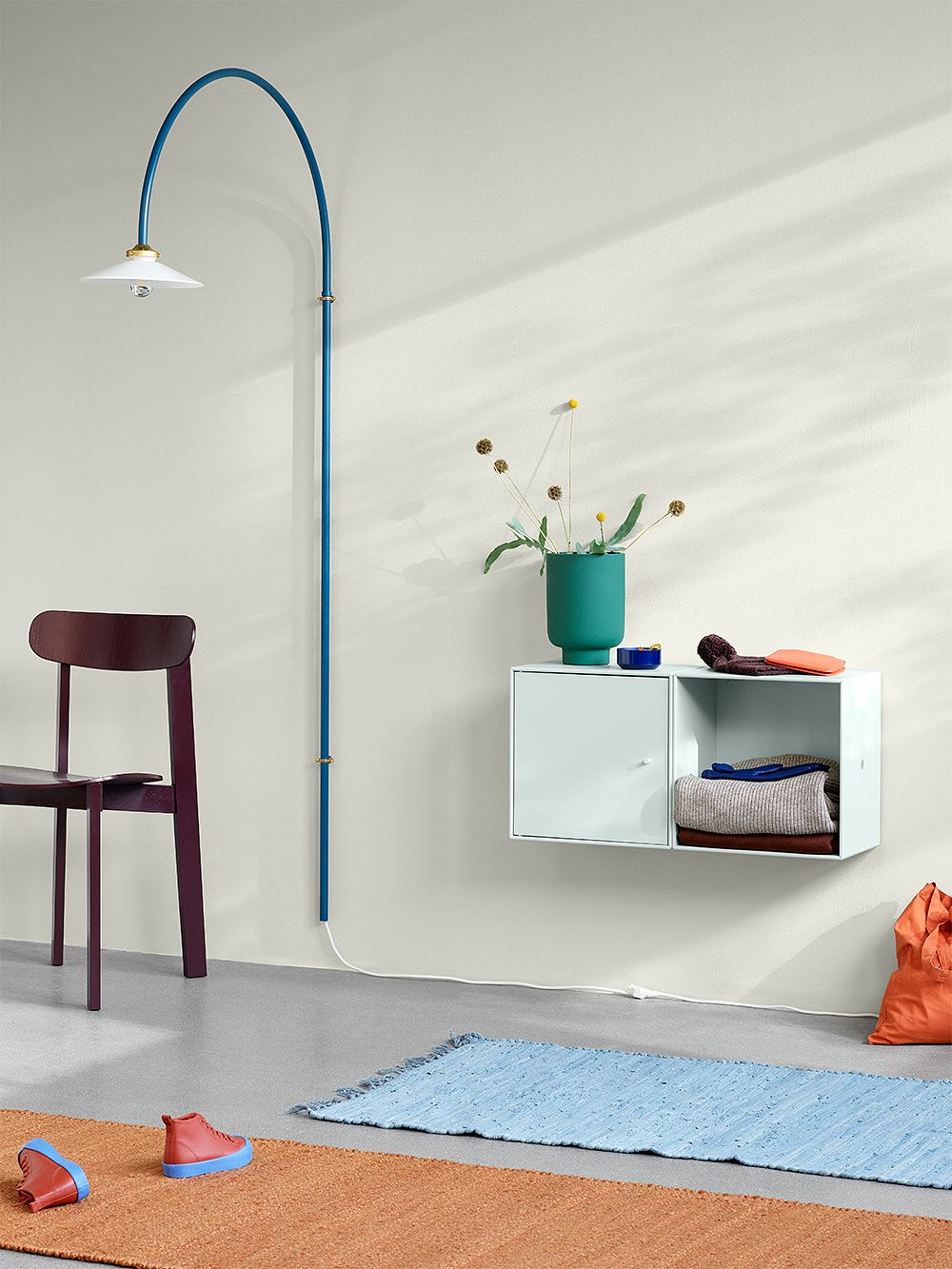 5. Smart storage solution for a decluttered space
Adequate storage space is crucial at every stage of life. To achieve a well-organized and stylish kid's room, consider different types of shelving and their ability to adapt to the gradual changes. The Montana Mini modules are a playful yet functional storage solution for any space. The various shelving options and colors can be mixed and matched to create larger units, both vertically and horizontally, based on the user's demands.
• Montana Furniture's Montana Mini module >
• All shelving units >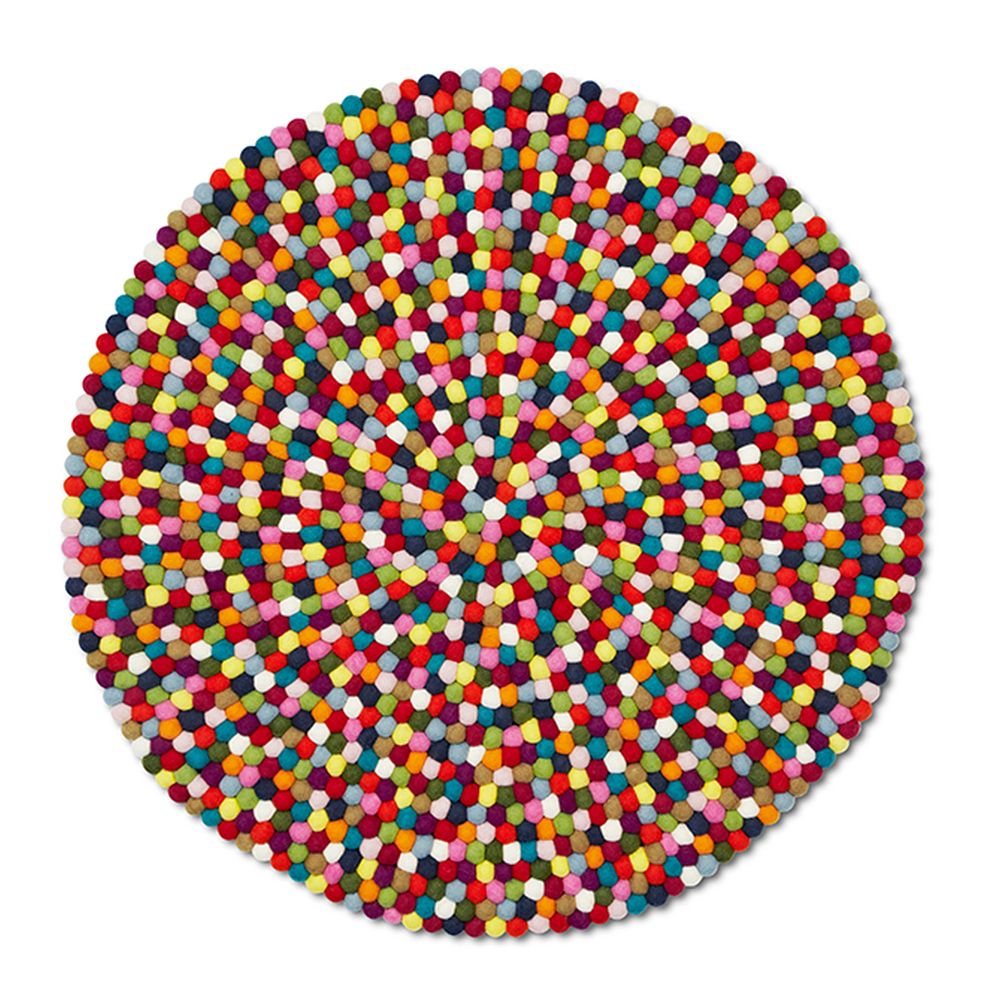 6. Personal picks on accessories
Children's room decoration is at its best when it allows the kids to express themselves freely in their own space. Start by adding a joyful pop of personality with the eye-catching Pinocchio wool rug from Hay. Not only does it help to instantly brighten and bring a sense of coziness to the space but also functions as an extra floor cushion for the kids as they play and enjoy themselves in the room.
• Hay's Pinocchio rug >
• Kids' rugs >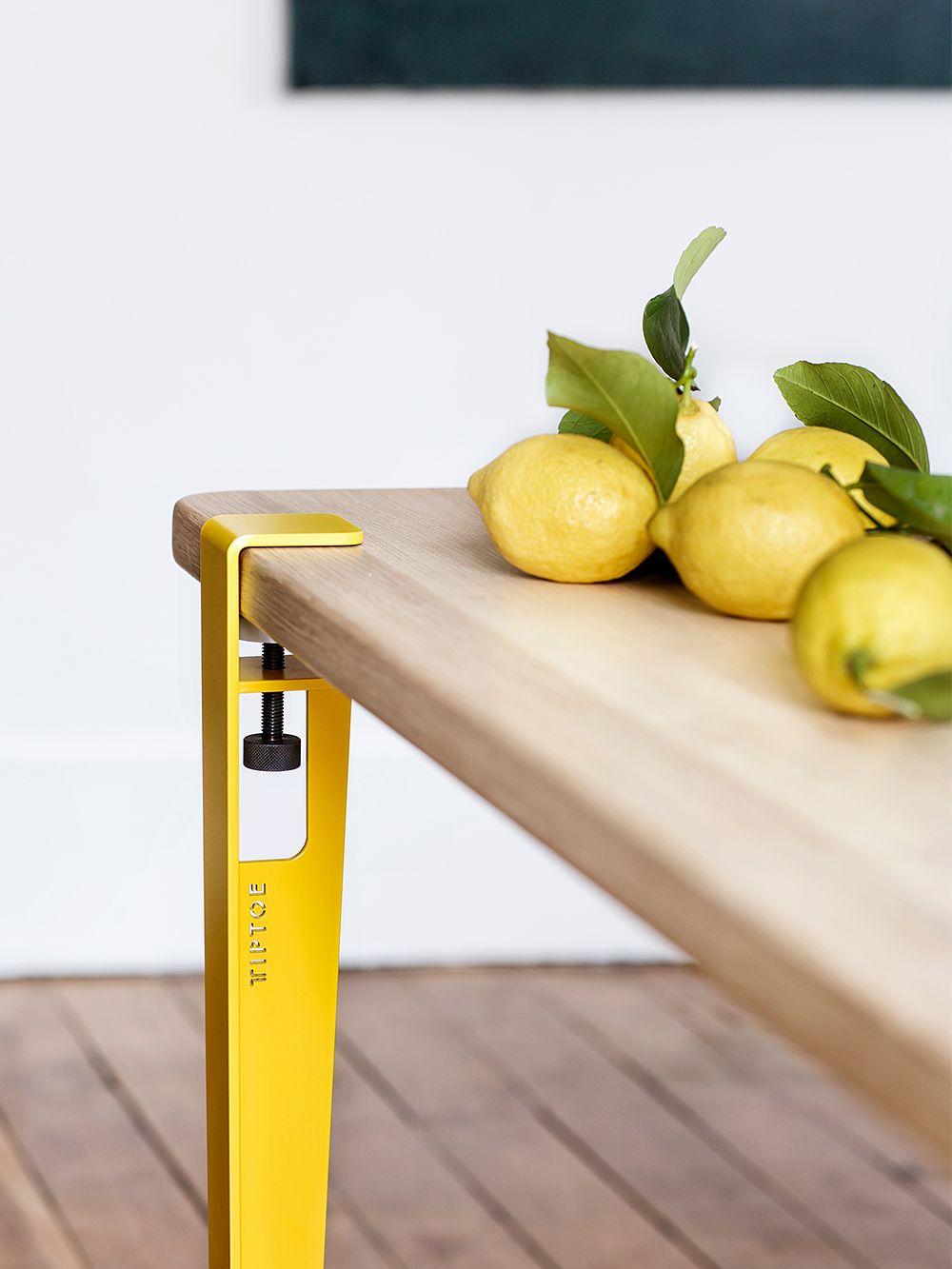 7. Adjustable furniture grows together with the child
When the family grows, the table of the children's room might turn out to be too small at some point. TIPTOE's modular desk legs can be matched with a tabletop of your selection to create a unique table, and you can change the tabletop to a larger, smaller, wider, or narrower one whenever needed. Best of all, both you and your kid can participate together in a creative experience of building a table of your own!
• TIPTOE's table leg >
• Kids' furniture >
More inspiration for the kids' room:
• All products for kids at Finnish Design Shop >
Text: Melissa Tsang Images: Manufacturers