Interior decoration trends for this fall are more versatile than for ages. Bright colors, classic elements and a low-key natural look are all trending. The cycle of trends has also slowed down and individuality is gaining ground. High-quality, timeless and individual design choices are never outdated.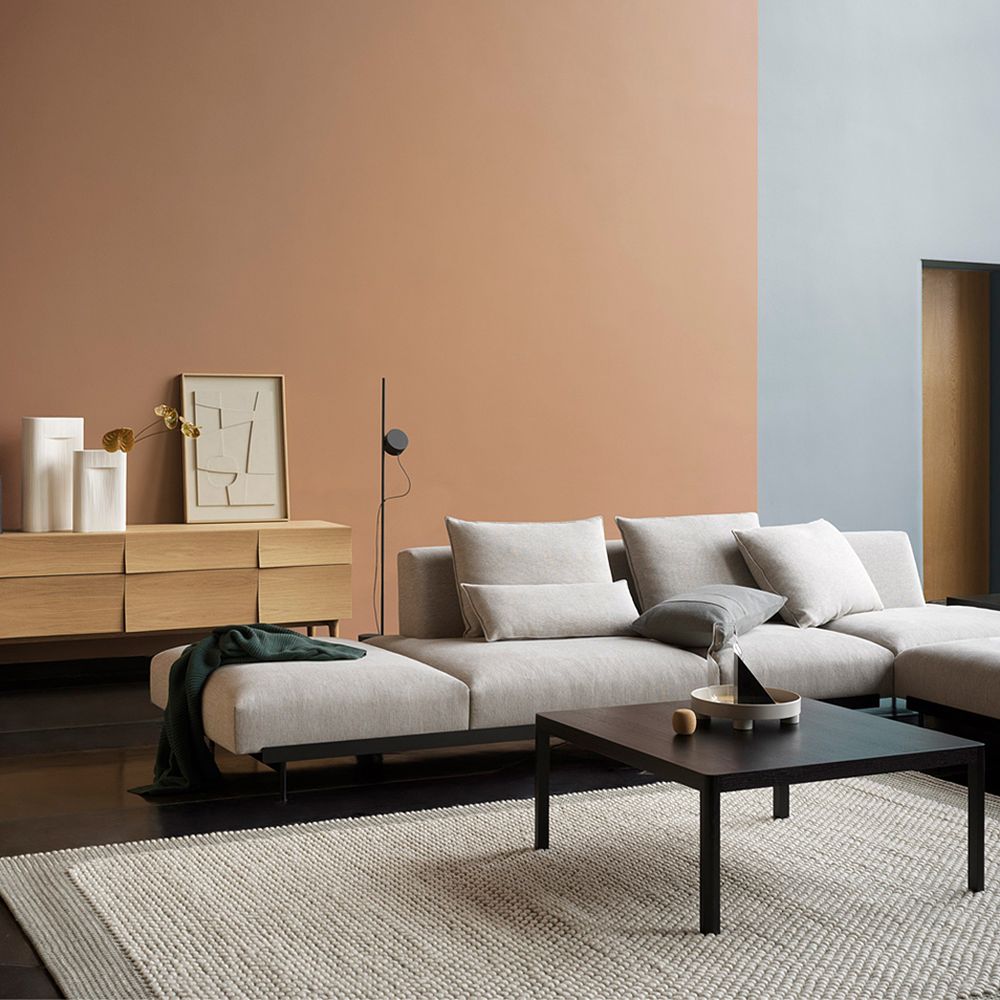 Versatile color palette
Colors are in the spotlight, and the monochrome interiors of previous years are now brightened up by earthy tones for example. There is a wide range of trend colors, as both bright colors and gentle pastels are popular. Broad-minded decorators experiment with color on large surfaces, but even smaller splashes of color can give the home a trendy feel. To start with, bring in a rich and colorful bouquet of flowers. Even such a small detail brings a new kind of life to the home.
The inspiration images by the Danish design company Muuto always provide an interesting perspective into to the world of current color trends. This frontrunner in the world of interior design combines colors with an open-minded, fresh and individual touch. The images are both an easy source of inspiration for major changes or a way to pick up ideas for more subdued designs. For example, earthy tones as seen on the wall in the picture work brilliantly paired with more neutral elements, bringing them life and a contemporary look.
• Newest arrivals from Muuto >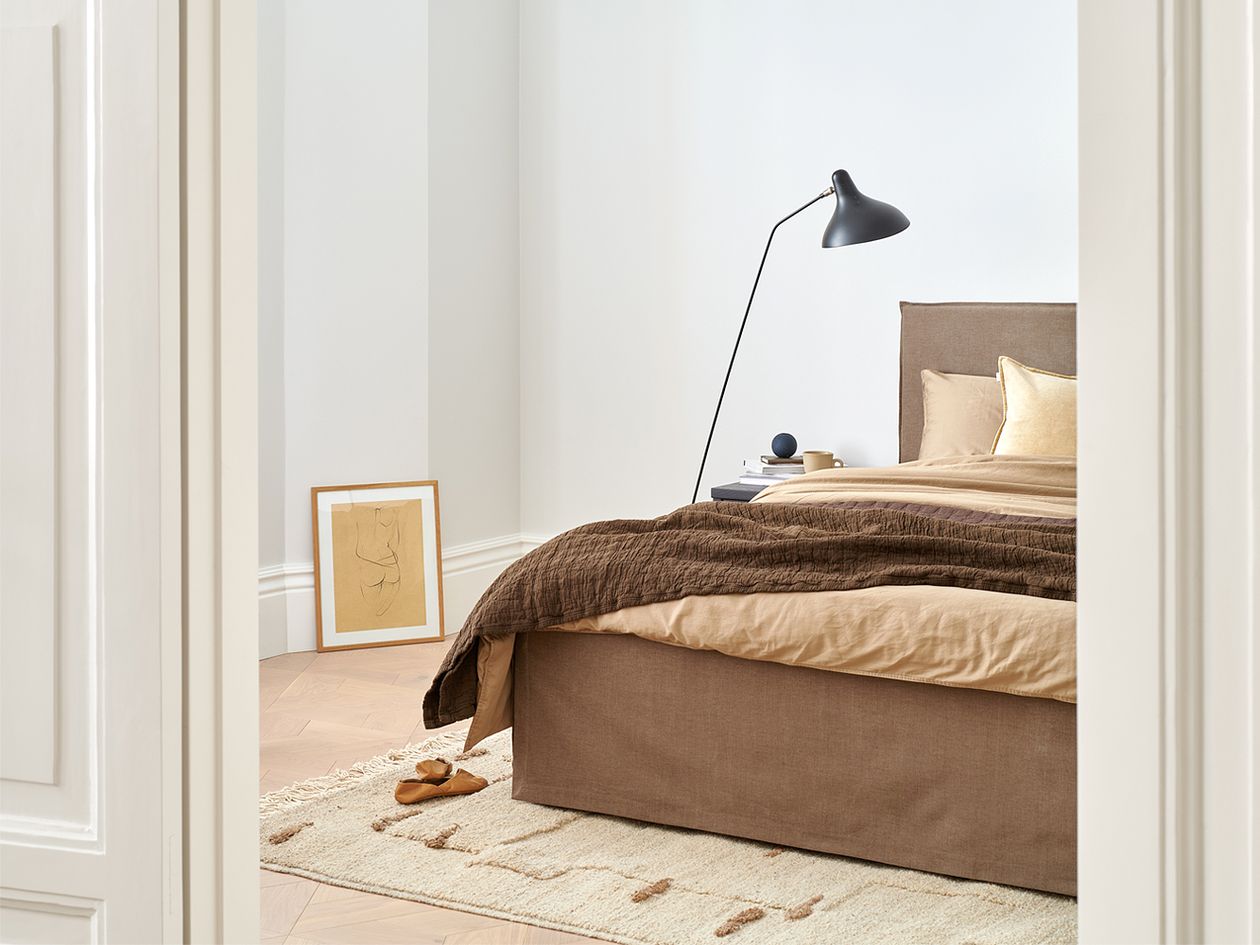 Textiles are back
In recent years, textiles have again played a key role in home decoration, and this fall, there is no end in sight to this trend. First came the curtains, followed by other textiles, chosen to give the final touch to other parts of the home. Bedrooms are currently in focus: a customized and slightly more dressed atmosphere is introduced to the room by headboards, base skirts and bedspreads.
Matri from Finland offers a broad range of bed products to elevate the whole and make it much more refined. Since bedding has a major impact on the atmosphere of the entire room, an easy way to change the look of the room is to vary bed linen.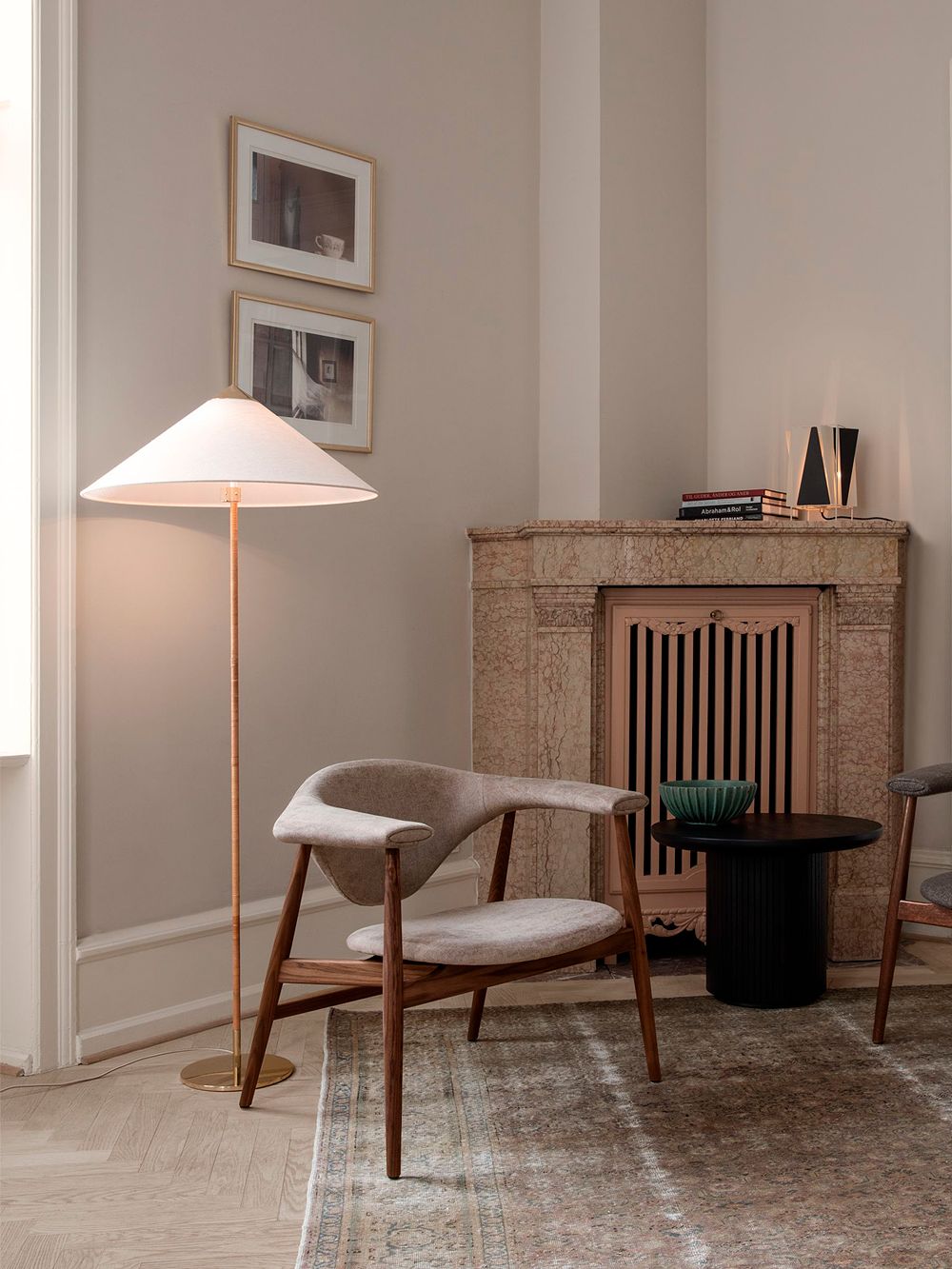 Classic elements
A classic look is one of the cornerstones of 2020s interior design. Round shapes, rich materials and elegant tones create a soft, neutral atmosphere for your home. The popularity of classic elements is particularly evident in luminaires: people scavenge flea markets for traditional lamps with pleated shades, and several manufacturers have updated their ranges with luminaire models featuring a fabric shade.
The Tynell 9602 floor lamp, designed by Paavo Tynell and produced by Gubi, is the perfect epitome of the spirit of the time. The luminaire, designed in 1935 for Hotel Aulanko located in Hämeenlinna, Finland, features many of the current trendy elements, while being a perfectly timeless, classically anonymous choice.
• Gubi Tynell 9602 floor lamp >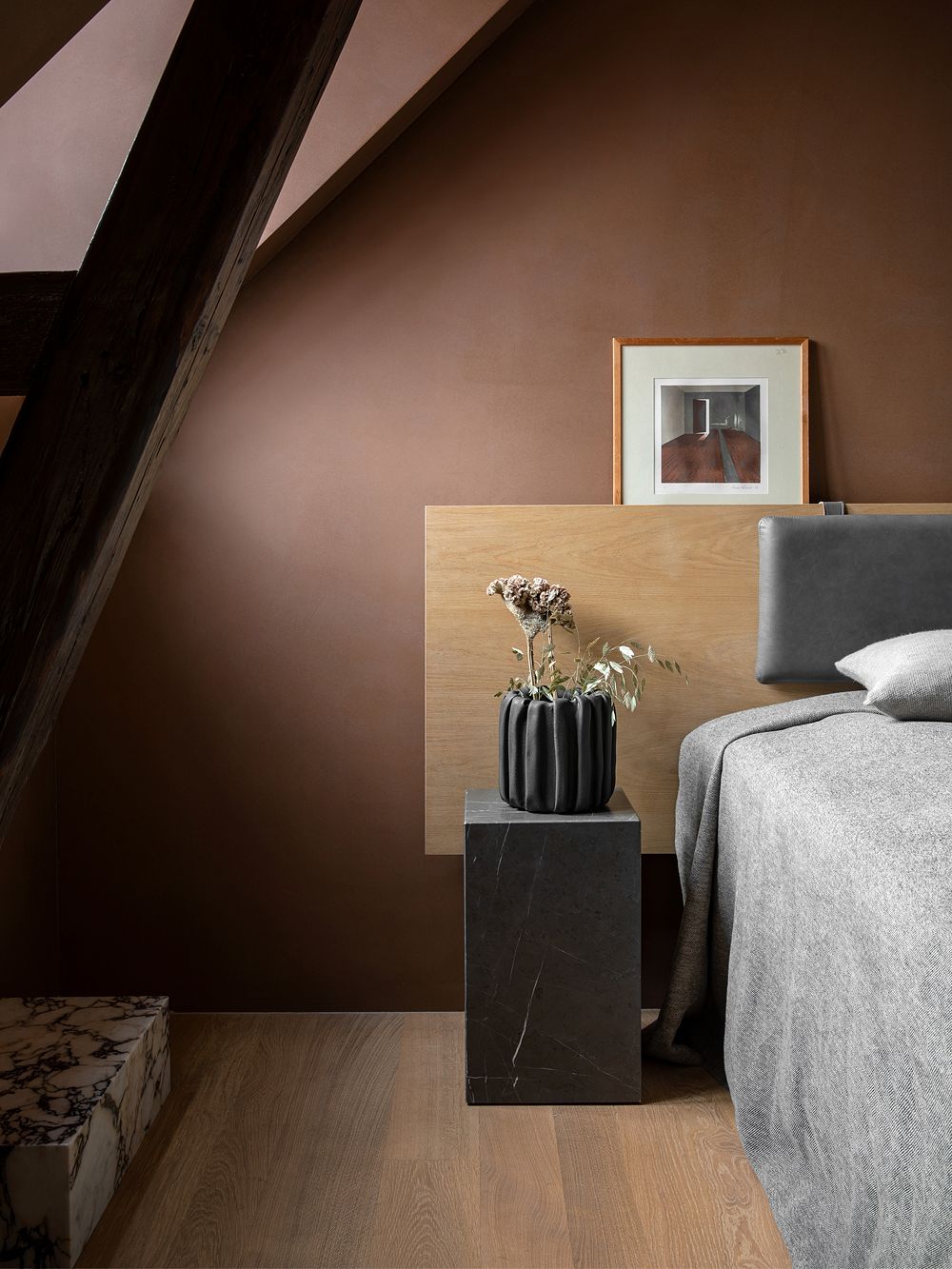 Natural stone
Natural materials have been popular for many years. Now the color palette is becoming deeper, and increasingly impressive materials and textures emerge. As to natural stone, various types of limestone, travertine and marble with an organic surface are emerging and classical granite is also gaining in popularity. The popular Plinth table range by Menu now includes brown Kendzo marble, which combines a warm undertone with a vivid pattern.
The trendy combination catches the eye even in a neutral interior. The artisan vase and casual bouquet in the picture accentuate the authentic materials and fade out the impression of an overly clinical interior. Such details are an easy way to fine-tune the atmosphere, one way or the other.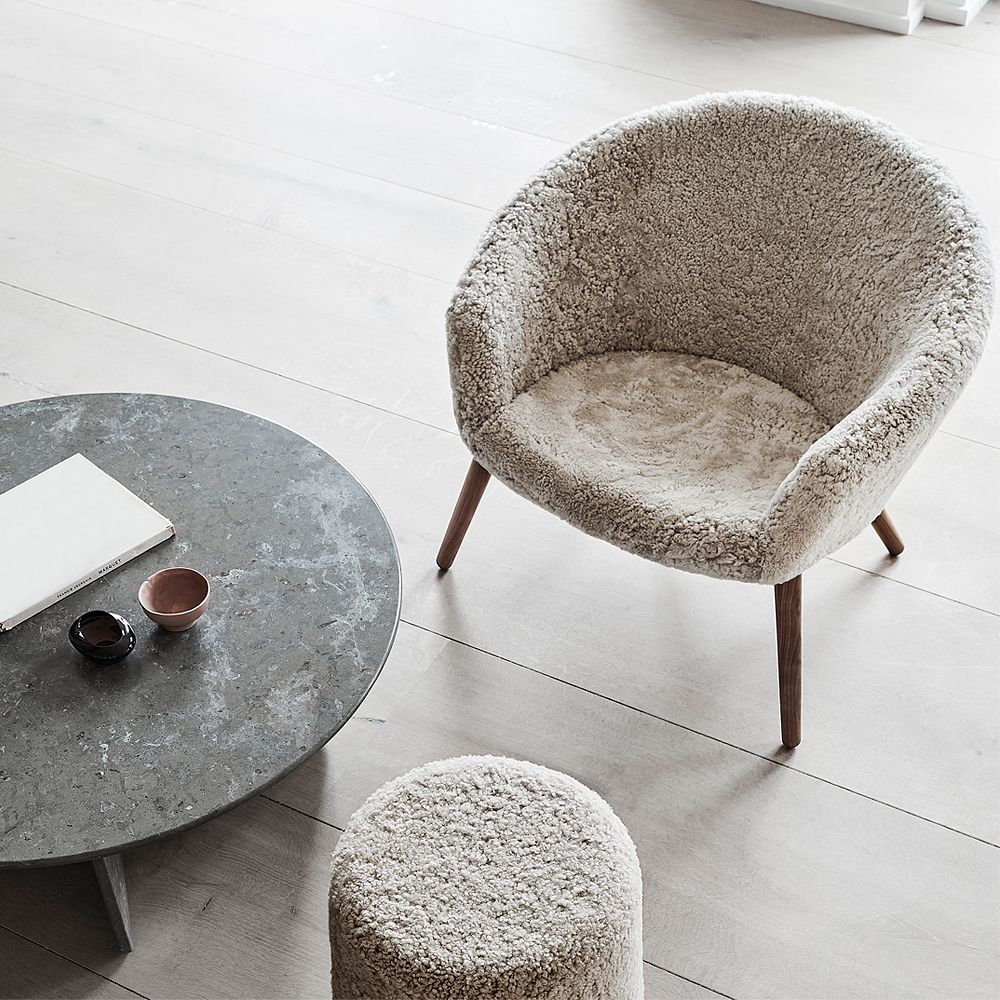 Fluffy and textured fabrics
Thick and plush materials traditionally belong to the fall, but various wool, bouclé and sheepskin fabrics are particularly trendy at present. These materials look best combined with simple elements with clean lines, paired for example with natural stone, as seen in the picture. The sheepskin upholstery of Fredericia's Ditzel lounge chair gives the chair a soft and inviting feel, rather like an embrace. The chair, designed in 1953, is a graceful but impressive element that is versatile for both the living room as an eye-catcher, and the bedroom as a small chair.
• Fredericia Ditzel lounge chair >
Artisan-inspired unique objects
Right now, it's trendy to do it yourself: ceramics courses are full and traditional handicrafts are increasingly popular. Artisan-inspired products give a personal look and contrasts to the home, whether self-made or ready-made. Pots in Ferm Living's Speckle collection have a vivid and asymmetric surface – and they are sculpturally beautiful interior decoration elements in themselves. To get a topical, serene atmosphere for your home, combine organic shapes with empty spaces and small splashes of color.
Other key points this fall:
• Patterned glass
• Sturdy and solid tables
• Classic round vases
• Details that break the harmony
• International influences
See also: 
• New arrivals at Finnish Design Shop >
Text: Maija Rasila Photos: Manufacturers