Even though we still have a few warm days ahead of us, the mind already wanders towards fall. Introduce the ambiance of the new season to the living room with natural materials, voluminous shapes, and eye-catching details.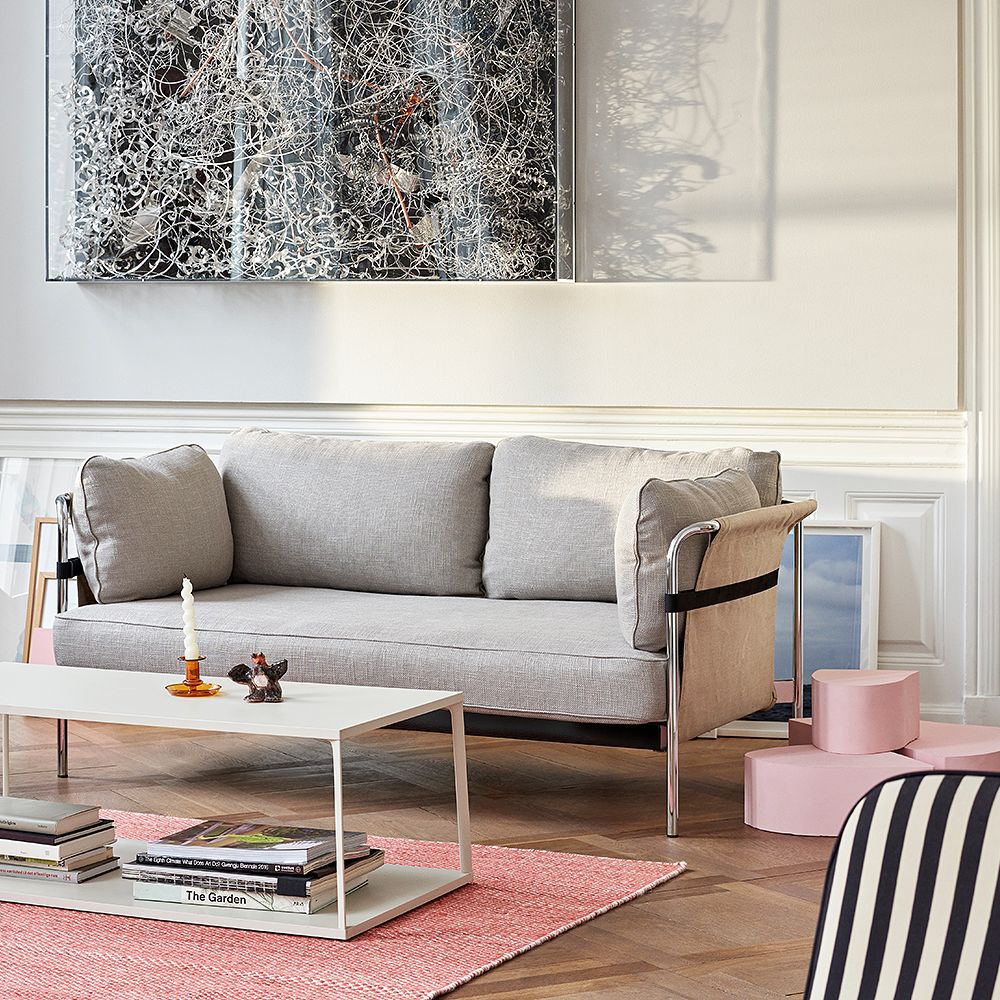 Surprise with light colors
This fall, the trendiest color palette is fresh and light. Small pastel details effectively brighten up the home and take your mind back to sunny summer days. Try using pastels like Hay in, for example, textiles and small coffee table items.
Pastels give neutral sand and grey tones a brighter look and create a nice contrast with sleek furniture. Hay's simple modern furniture leaves room for trying out various combinations: in addition to pastels, their style also fits the more minimalistic look of late fall.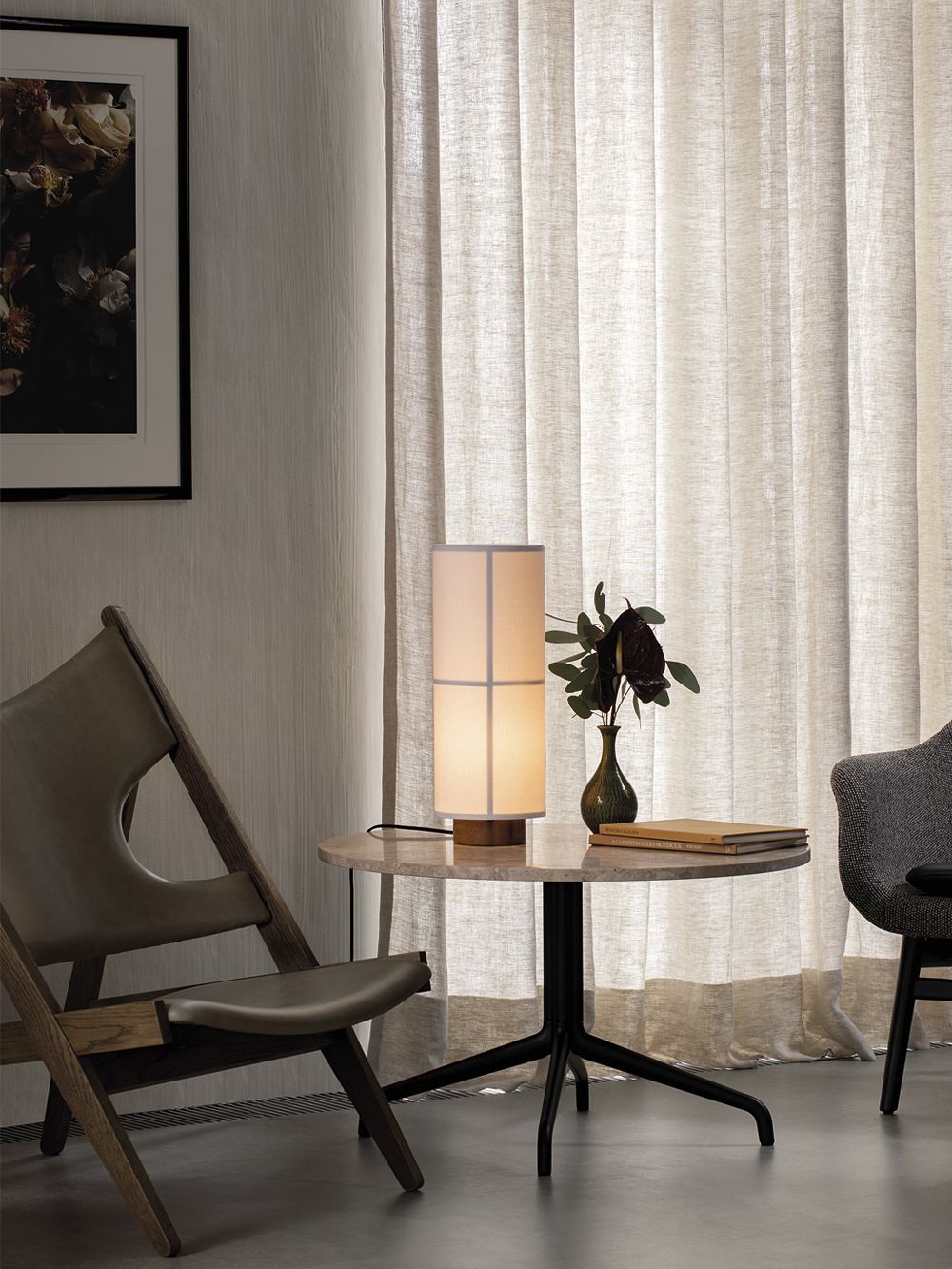 Soften the ambiance
Contemporary decor is getting closer and closer to a soft classic style: curtains, rugs, and luxurious textiles give the home a cozy and soothing feel that fits the fall season perfectly. This trend is also reflected in the round shapes and natural materials of furniture.
The round top of Menu's Harbour Column lounge table is made of Estremoz marble, and the Hashira table lamp by the same brand diffuses soft and pleasant light around it. Together with well-thought details, these create a peaceful and cozy corner for your home.
• Menu Harbour Column lounge table >
• All coffee tables >
Curtains, rugs, and luxurious textiles give the home a cozy and soothing feel.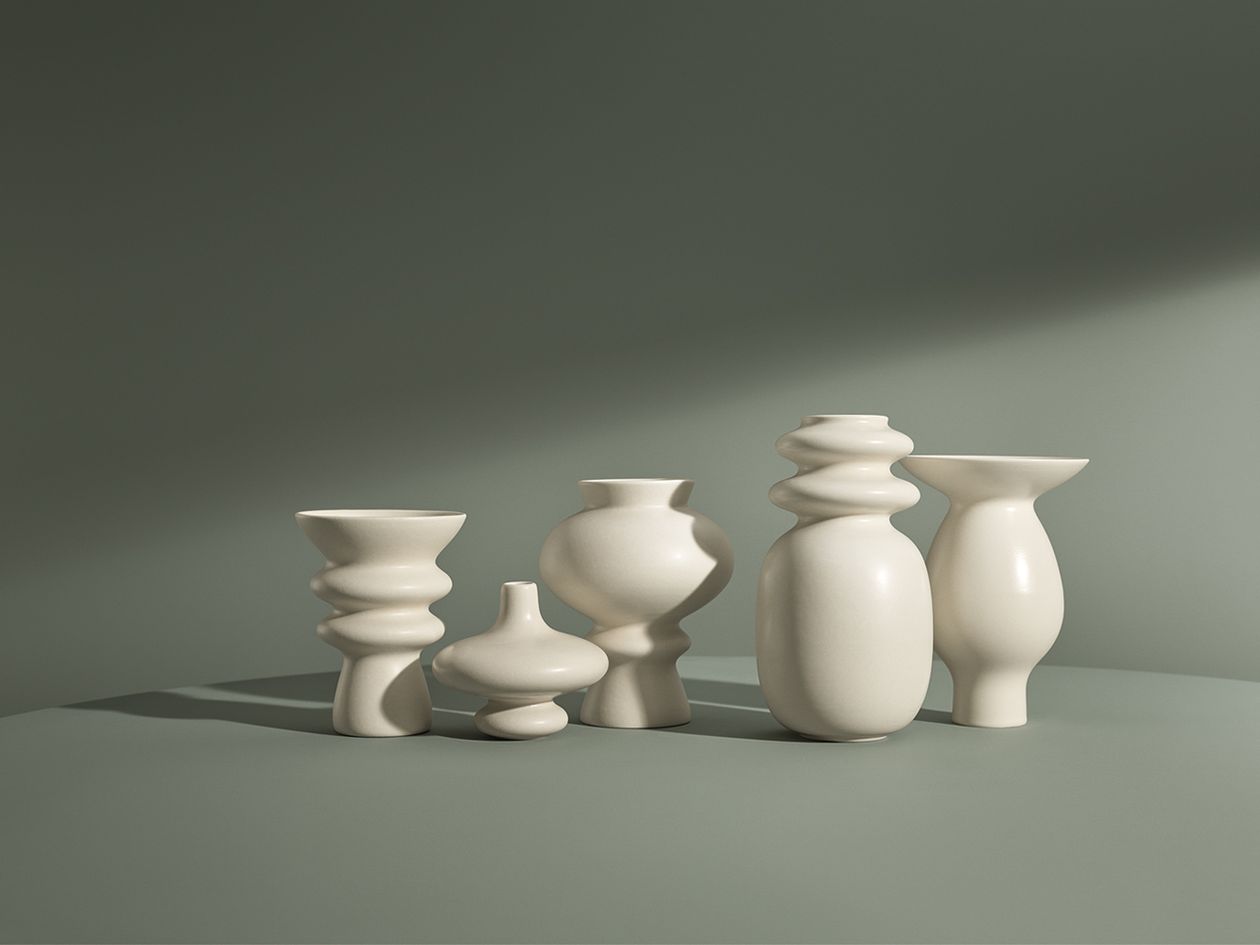 Vase art
By changing details and decorative items, it is easy to alter the atmosphere of a room. Strong and sculptural shapes that look impressive in any room are currently the most topical ones.
Kähler's Kontur vase series includes five different-sized vases that artist Turi Heisselberg Pedersen designed to celebrate the 180-year-old Kähler. These vases look good both alone and together, so why not place one vase in the best spot of the living room or create an impressive group using several vases. The popular rich Baroque-style floral arrangements also go well together with sculptural vases.
• Kähler Kontur vase >
• All vases >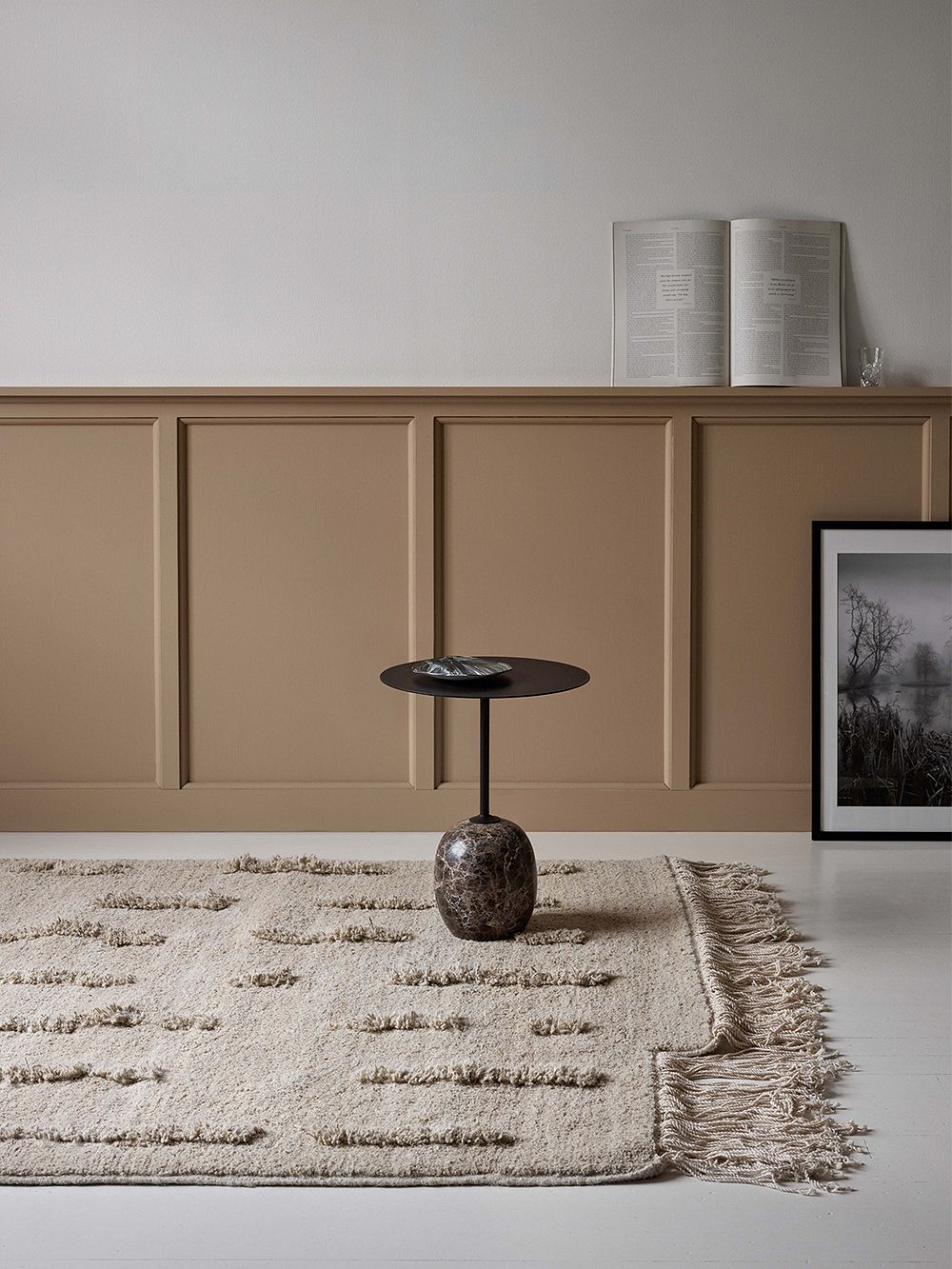 Group with a rug
Now is the time for impressive rugs. Various graphic patterns and strong colors and textures make the rug one of the main elements of the living room. A large plush rug also gives its surroundings a calm and serene feel and brings the furniture in the room together to form a single distinct group. The Laine rug by Sera Helsinki is handmade of 100% wool, and its unique patterns are inspired by the ever-moving sea.
• Sera Helsinki Laine rug >
• All rugs >
A large plush rug brings the furniture in the room together to form a single distinct group.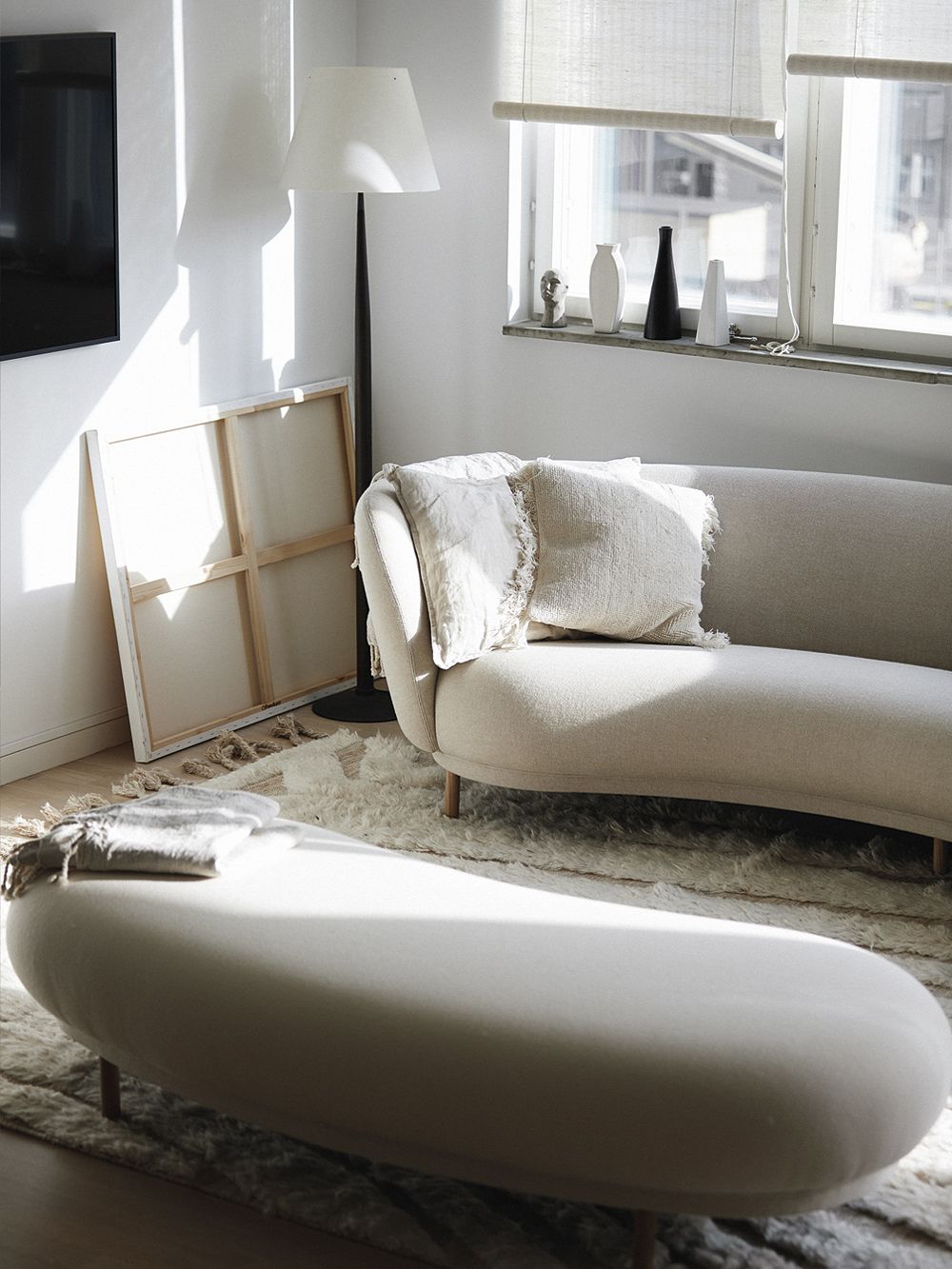 White on white
Round is also the most topical shape in sofas this fall. The shapes of the Dandy sofa and ottoman by Massproductions are rounded and slender, so these items of furniture are also well-suited for placement at the center of the room. This elegant light sofa set is also perfect for a timeless white-on-white style of interior design: even though the color palette is restricted, various textures and natural materials give the whole a warm and interesting look.
• Massproductions Dandy sofa >
• All sofas >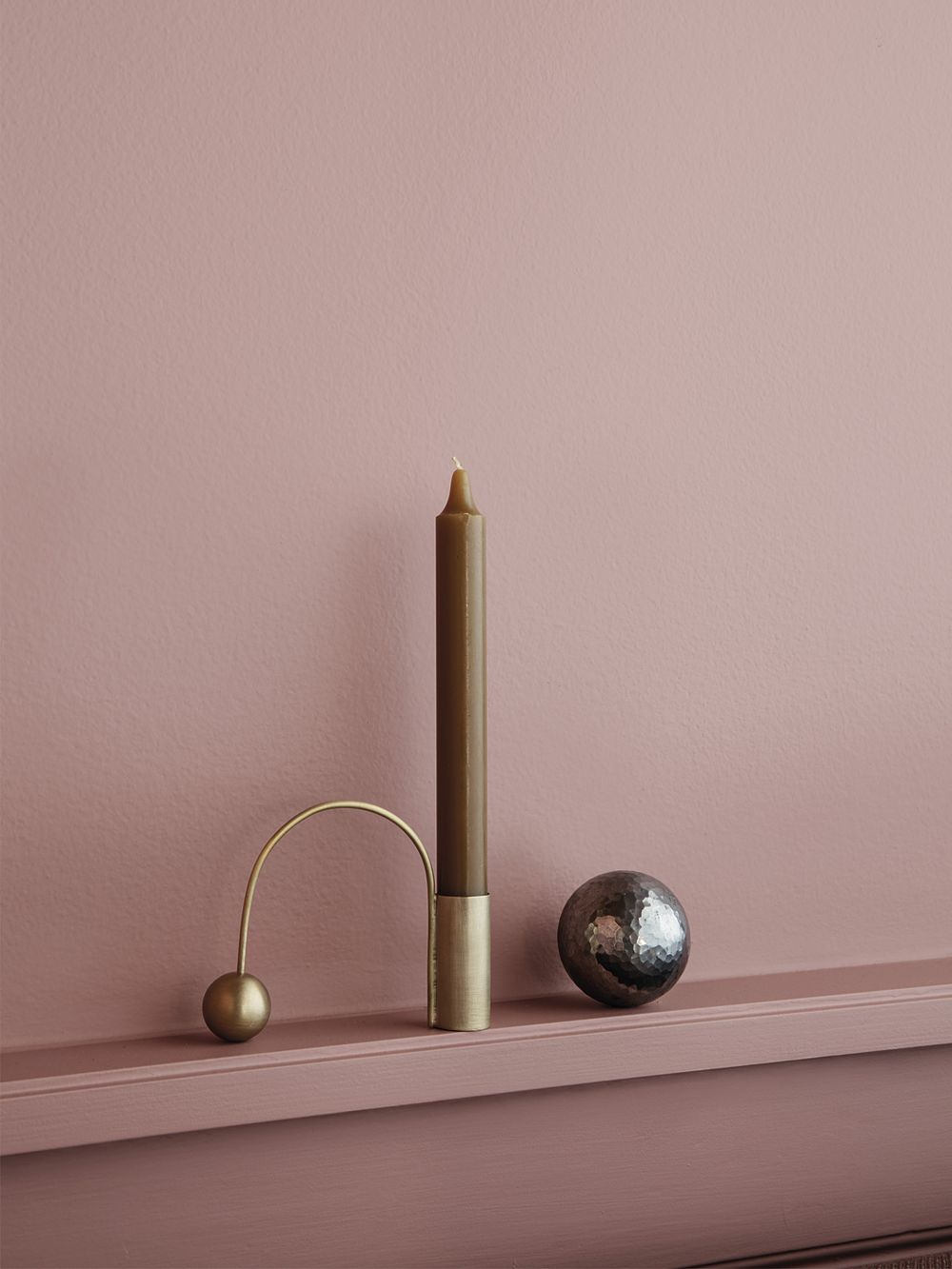 Light the candles
As the evenings are getting darker, it is time to get the first candles out. Tealight votives and slender candleholders are not too wintry yet, and their number can be increased later in the fall. Ferm Living's Balance candleholders look decorous and light, and they, too, feature the round shape typical of this time. The available colors include brass, chrome, and black.
• Ferm Living Balance candleholder >
• All candleholders >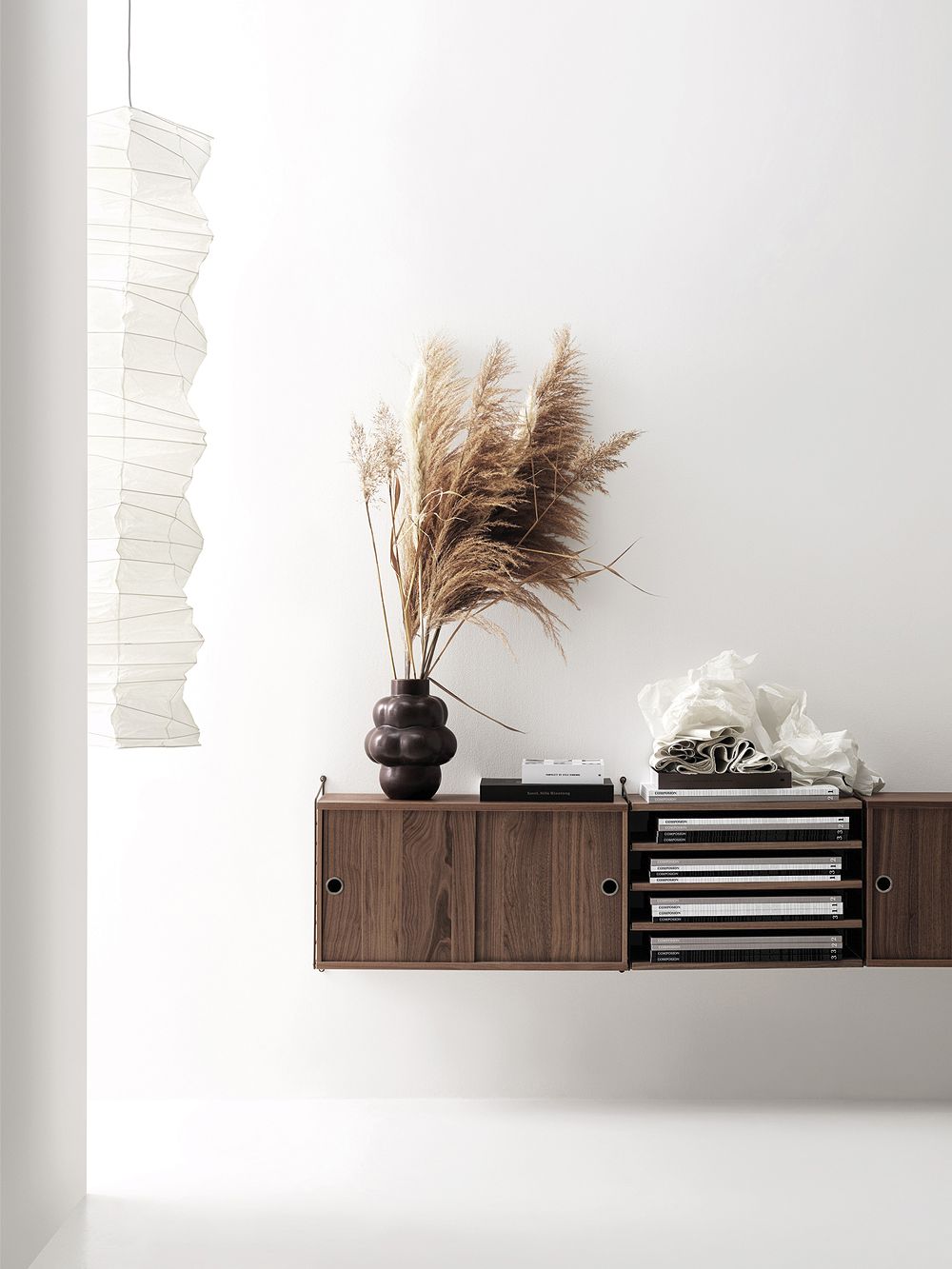 Chameleon of furniture
The storage favorite String System by String Furniture has managed to stay current decade after decade. The incredibly versatile products adapt to all kinds of uses and spaces. In addition to serving as a bookcase, String is also well-suited for use as a living room countertop.
The wall-mountable shelving system in a trendy walnut finish consists of open shelves and cabinets with sliding doors. Topical dried hay gives the finishing touch to the natural atmosphere.
• String Furniture shelving modules >
• All shelving >
See also:
• New arrivals at Finnish Design Shop >
Text: Maija Rasila Photos: Manufacturers