September truly came by surprise this year. A pleasant one, that is, as it also introduced a bunch of inspiring new products to Finnish Design Shop's range. We picked the five most fabulous ones – take a look and find your favorite!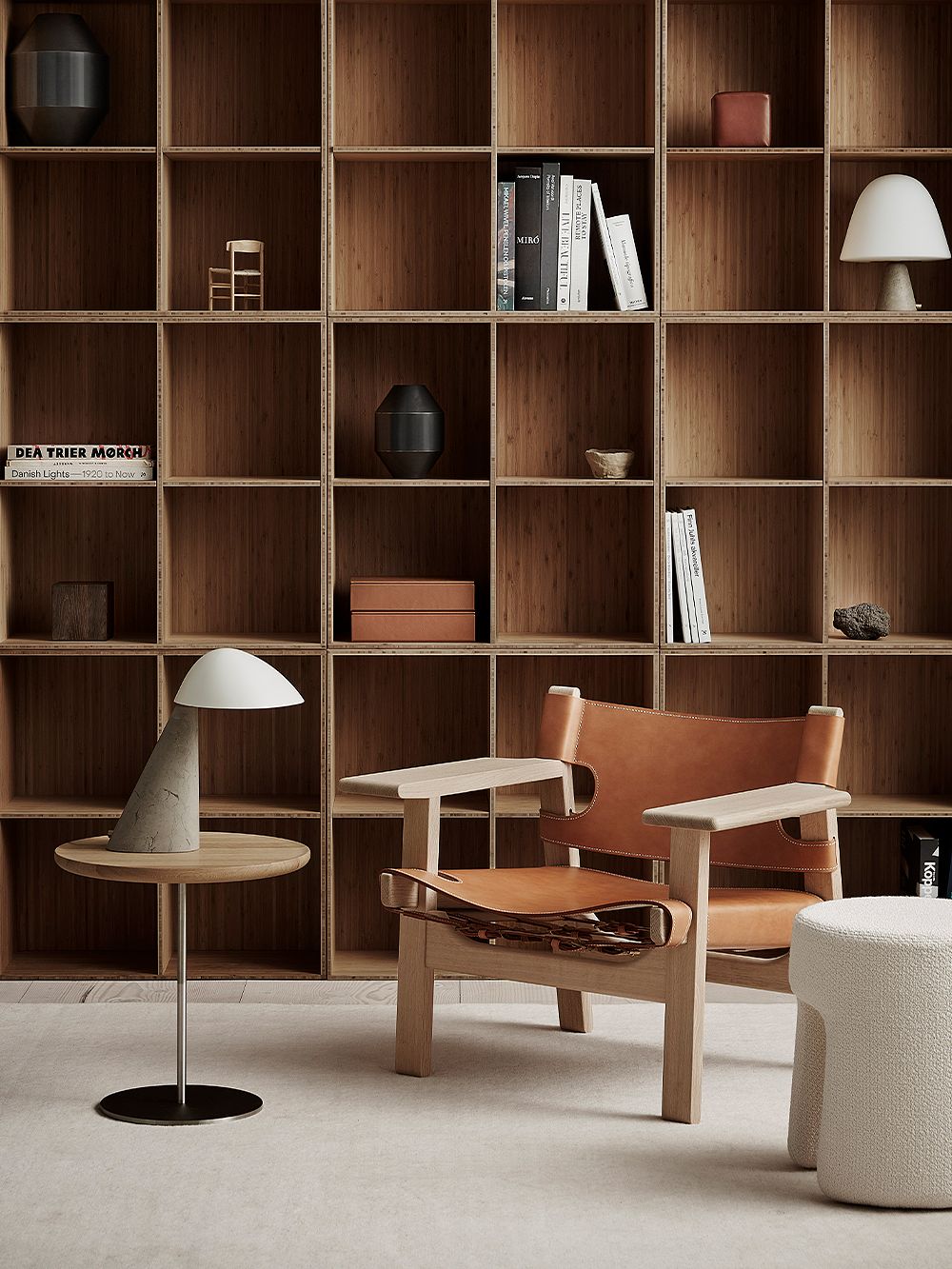 Fredericia: Hydro vase
Fredericia launched a complete collection of newness, called Complements. The aptly named collection includes lamps, petite furniture, decorative objects, and charming collectibles to amp up your decor. Designed by Sofie Østerby, the Hydro vase surprises with its detailed expression: crafted from oxidized brass, lending the design its dramatic black hue, the surface of the vase changes its look depending on the viewpoint and will slowly be reshaped by natural patina.
• Fredericia's Hydro vase >
• All decoration >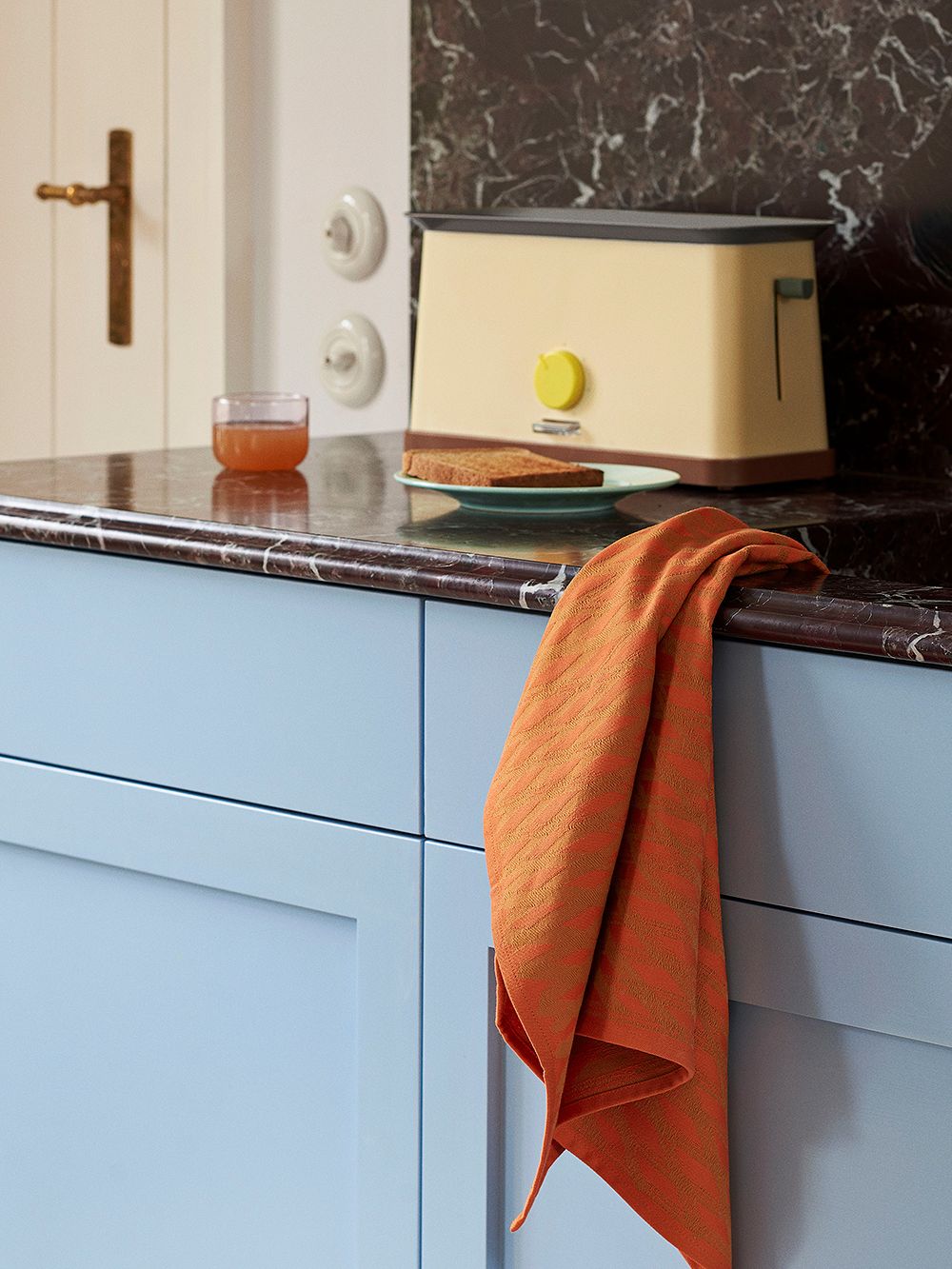 Hay: S&B tea towels
Hay's colorful novelties bring a splash of much-needed energy as the days grow darker. Designed by the Dutch design duo Scholten & Baijings, the fun patterns of the S&B kitchen towels draws inspiration from doodles and scribbles drawn with a ballpoint pen and a marker.
• Hay's S&B tea towels >
• All kitchen textiles >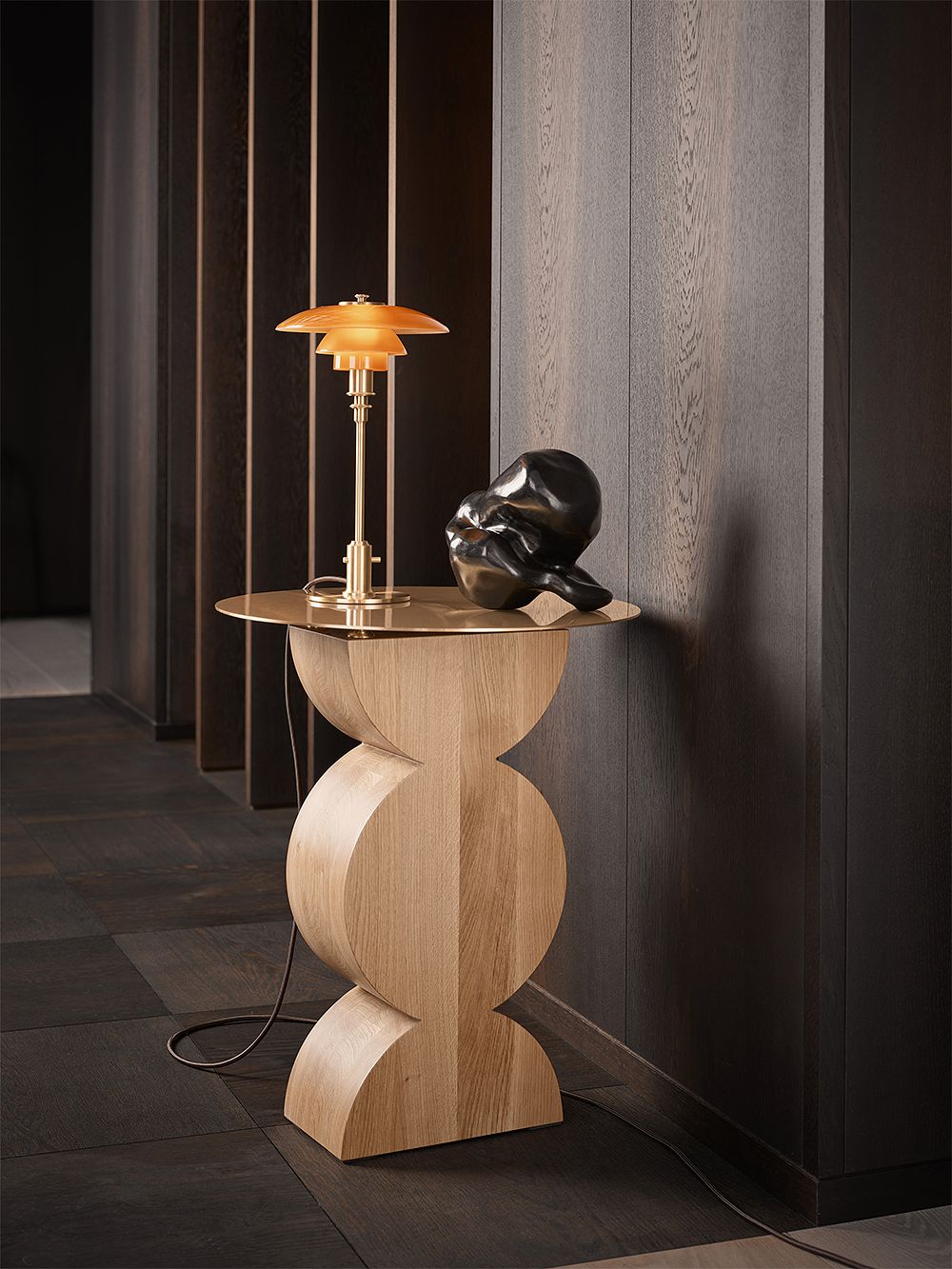 Louis Poulsen: PH 2/1 Limited Edition table lamp
Louis Poulsen's exclusive PH 2/1 Limited Edition table lamp glows in shades of amber and brass. The luxurious materials and refined details give the luminaire an elegant yet soft expression, lending a touch of delightful warmth to the decor.
• Louis Poulsen's PH 2/1 Limited Edition table lamp >
• All table lamps >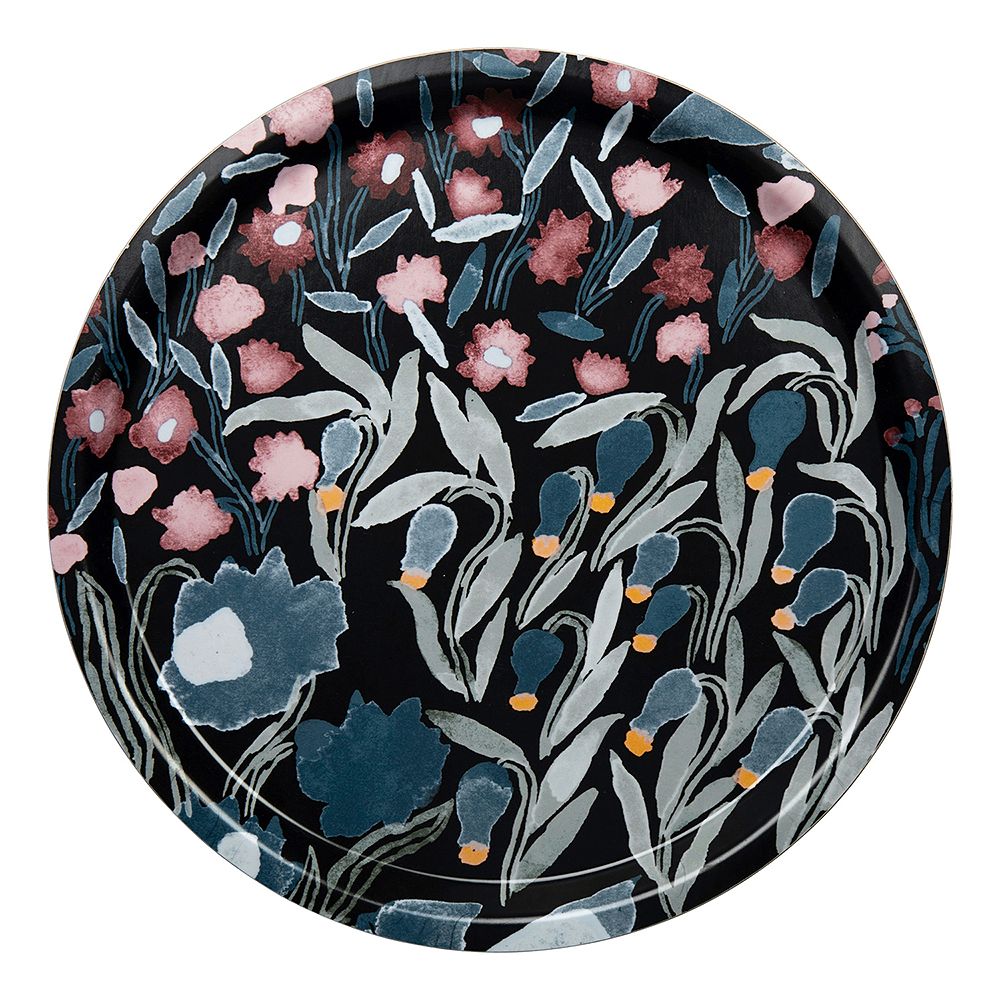 Marimekko: Louhi tray
Marimekko's beautiful Louhi tray depicts a blooming garden covered in ice crystals after the first colder autumn nights. Designed by Aino-Maija Metsola, the delicate yet striking pattern offers inspiration for a moodier, more dramatic fall decor. Perfect the look with a cushion cover from the same collection, or create a pair of bespoke curtains from the Louhi cotton fabric.
• Marimekko's Louhi tray >
• All tableware >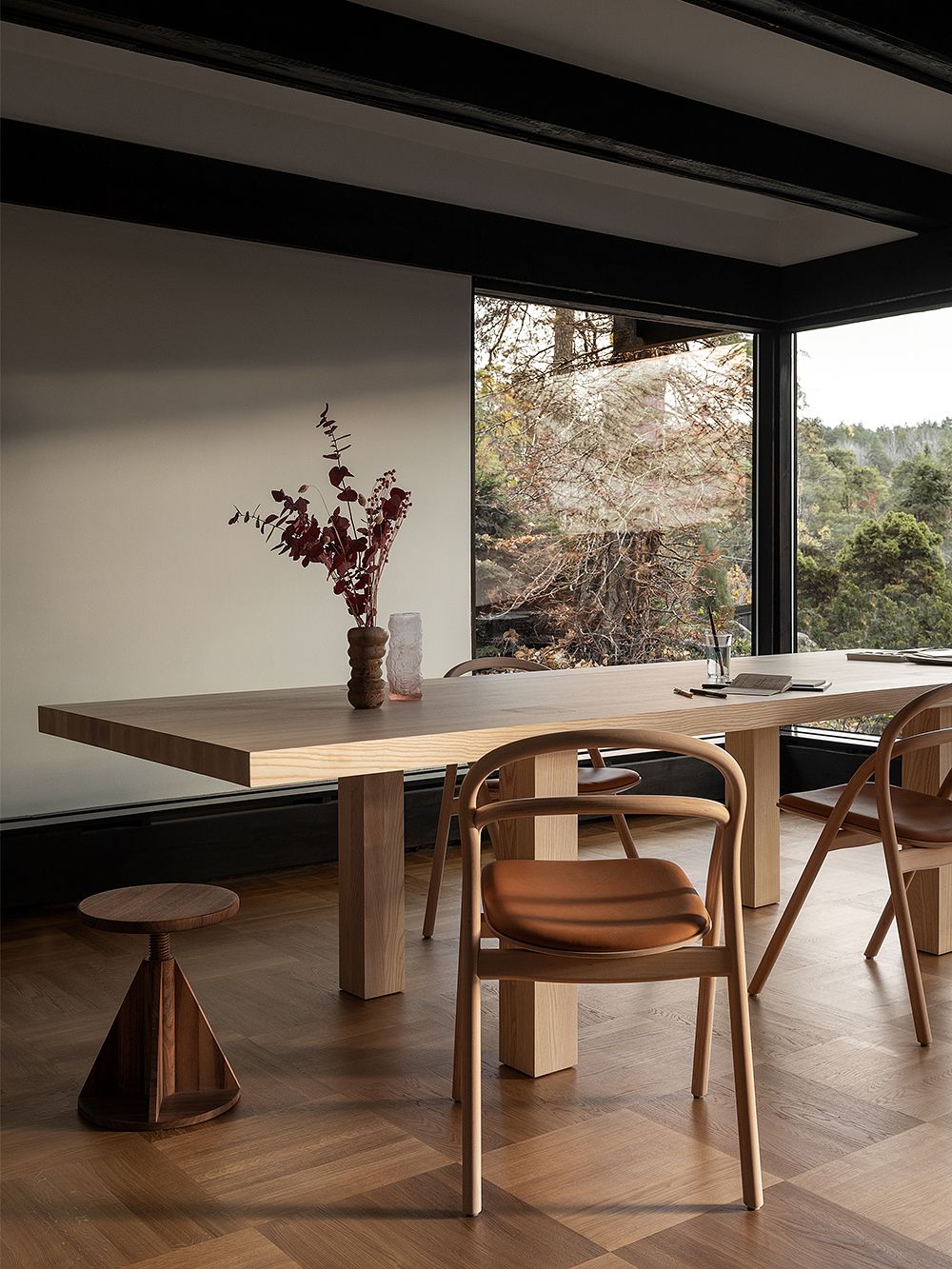 Hem: Udon chair
For September, we also welcome a new brand, Hem, and with it a plethora of newness. The Swedish brand works in collaboration with the most exciting contemporary designers, creating innovative and modern products deeply rooted in Scandinavian functionality. Designed by Staffan Holm, the enchanting Udon chair draws inspiration from both Japanese woodworking traditions and classic Nordic design.
• Hem's Udon chair >
• All products by Hem >
More autumn newness:
• What's new at Finnish Design Shop >
Text: Mira Ahola Images: Manufacturers