When well kept, the items we most value will always be a pleasure to wear and use, and will remain beautiful and functional for a long time to come. In this article in our Well Kept series, textile care expert Jenna Kiuru discusses carefully made choices, materials that suit one's own lifestyle, and how to care for them.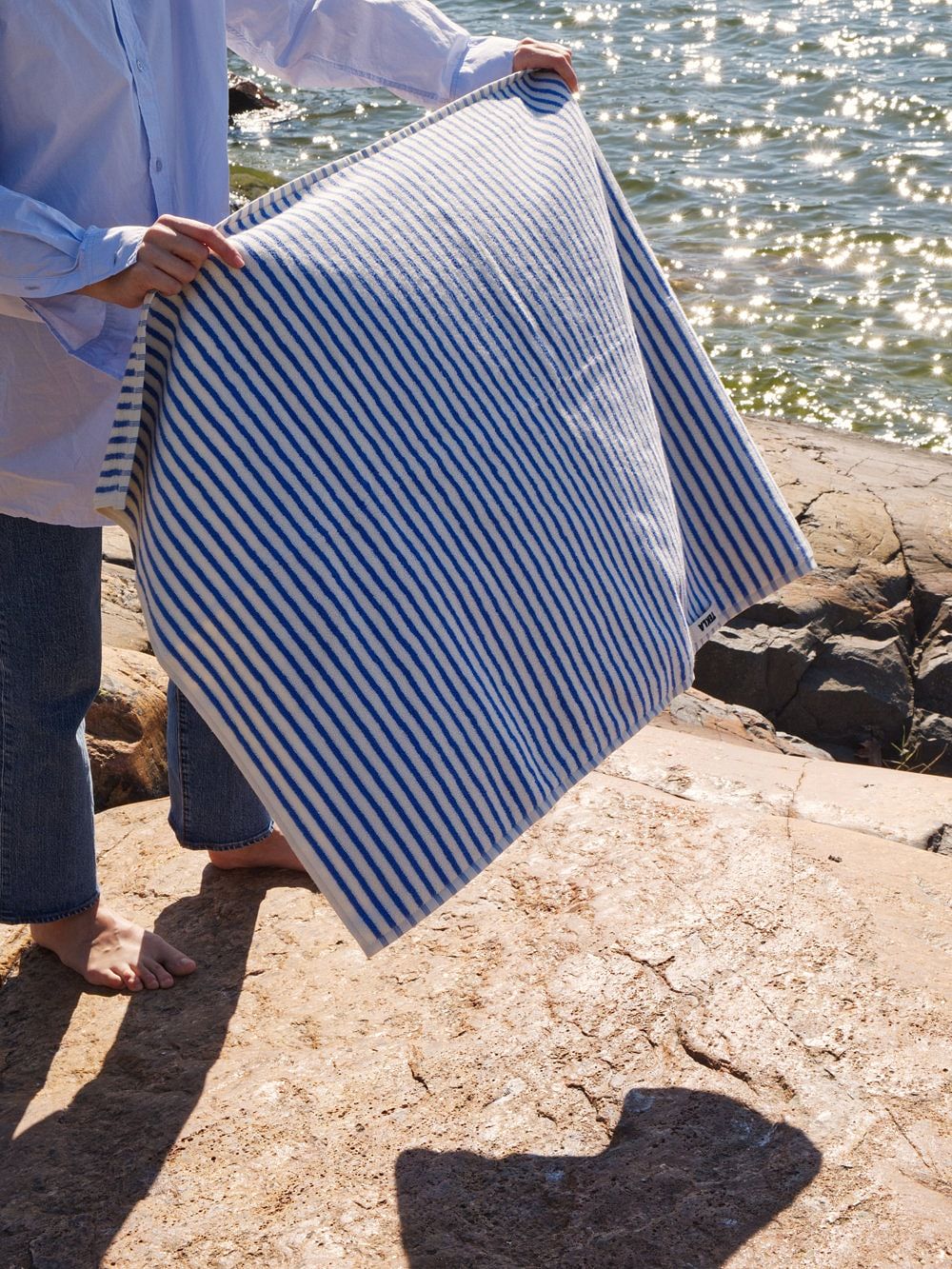 "MY SUMMER PLANS are often made on the spur of the moment, so my summer wardrobe needs to be adaptable and simple to care for," says Finnish clothing and textile care expert Jenna Kiuru.
"I love natural materials – cotton, denim and wool – as they're breathable and provide warmth when needed, and are easy to care for even on a picnic, for instance.
I look for the same criteria when choosing my household textile materials – and because I'm the type of person who likes to keep things simple, I have no problem with using the same methods to keep them in good condition. Because these materials suit my own needs well and help me enjoy the carefree summer days of my dreams, I take them out of storage and get the most out of them year after year."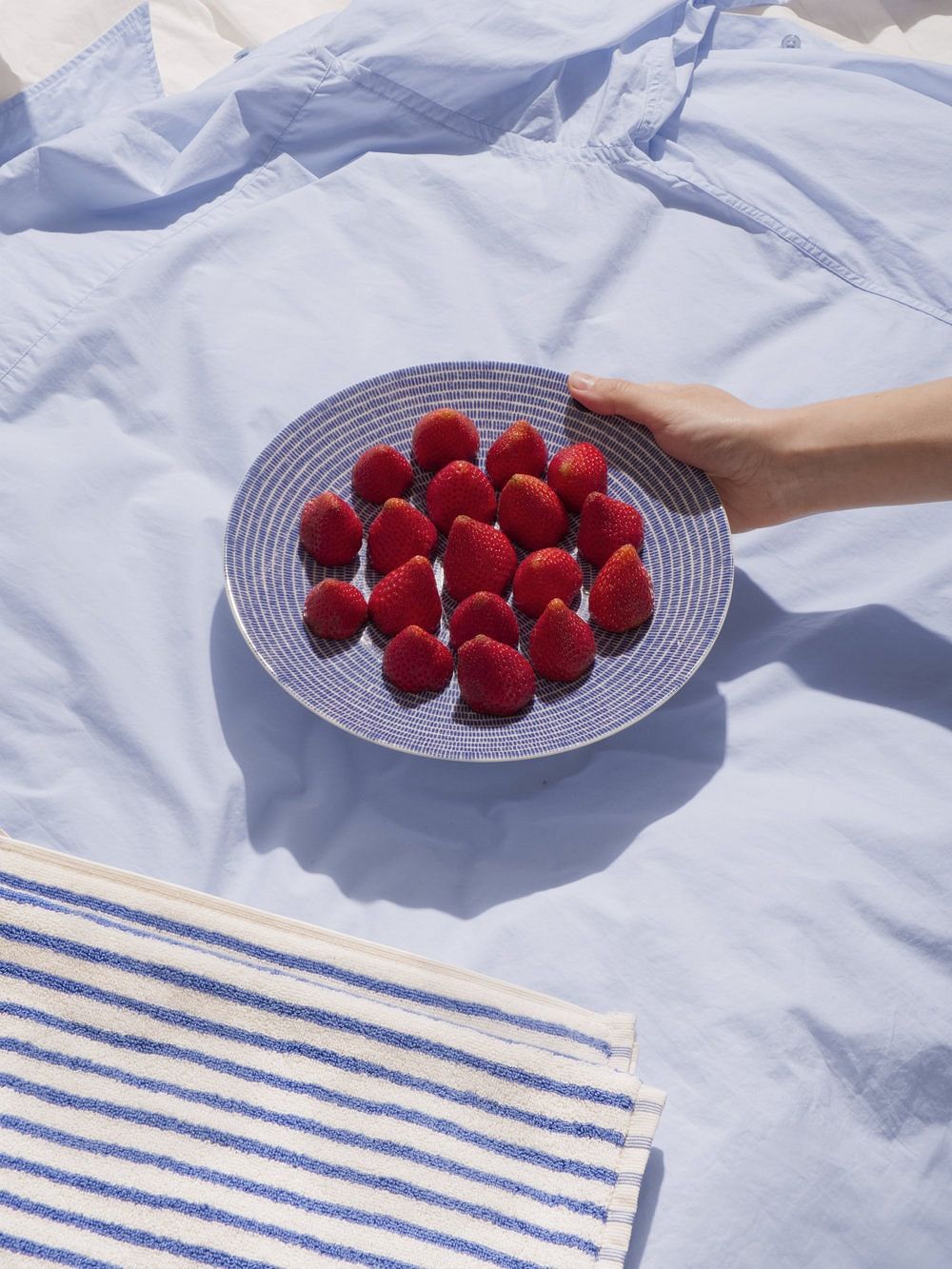 ---
Cotton
A loose cotton shirt is the ideal choice after a swim, as it breathes, carries moisture away from the skin, and protects against the sun. And because cotton garments do not settle close to the skin, they leave enough empty space for the skin to breathe, ensuring a comfortably cool feel. Cotton percale sheets are excellent in summer for the same reasons.
Things to remember about cotton:
Unlike many other fibers, cotton requires a higher temperature for proper washing. For example, to prevent yellowing over time a white full-cotton T-shirt should be pre-treated with stain remover and washed at a temperature of at least 40 °C. The recommended washing temperature for sheets is usually 60 °C.
You should always try to remove stains as soon as possible. Berry stains are a common occurrence in summer, and the most effective first step in removing them is to use hot water and a stain remover, before machine washing the item at the highest temperature that the material allows. Blood stains can be removed with cold water as soon as possible.
When your summer wear needs to be ready at a moment's notice, a quick steaming will do the trick nicely, whether it's a cotton collared shirt, T-shirt or tablecloth.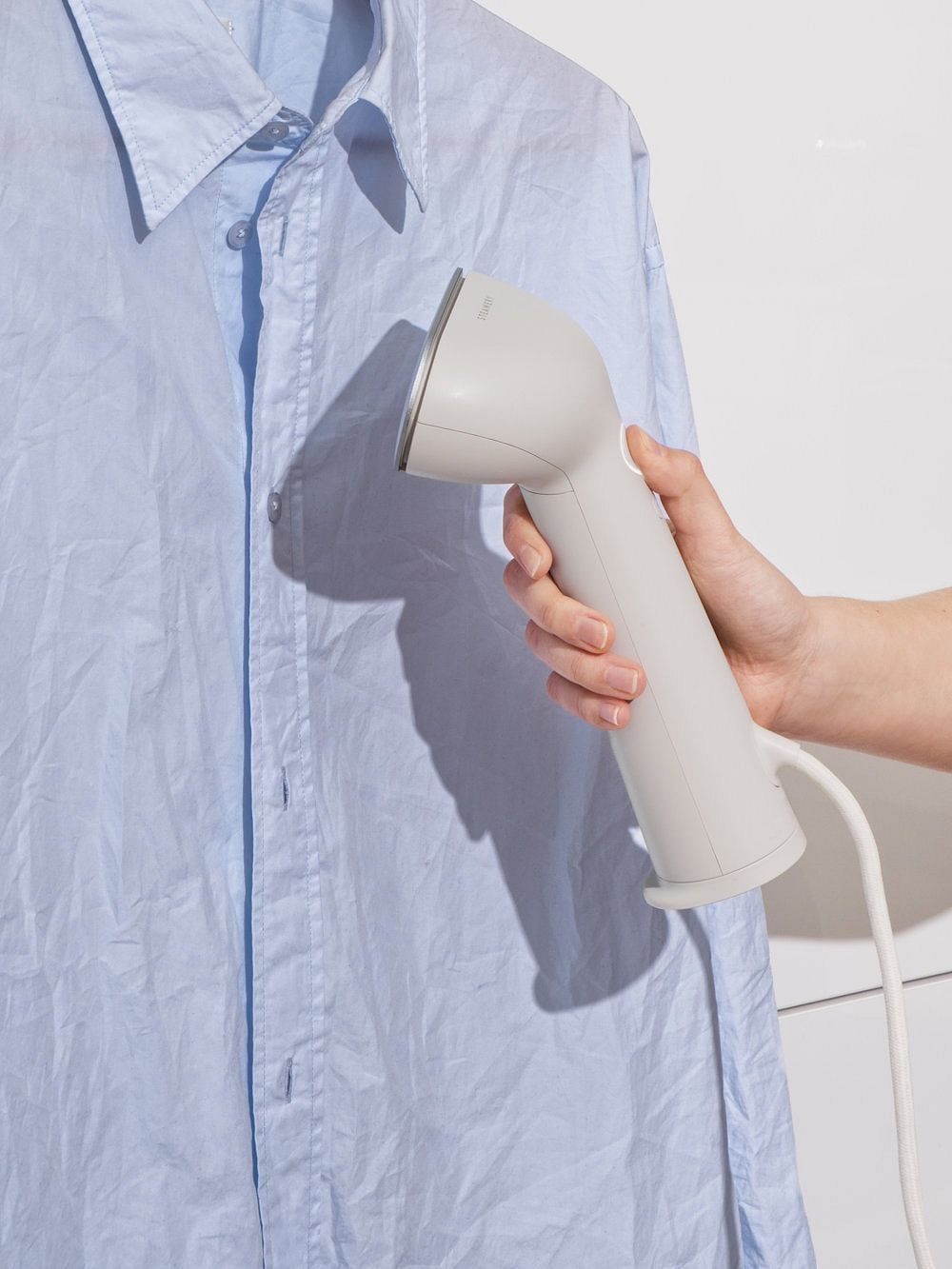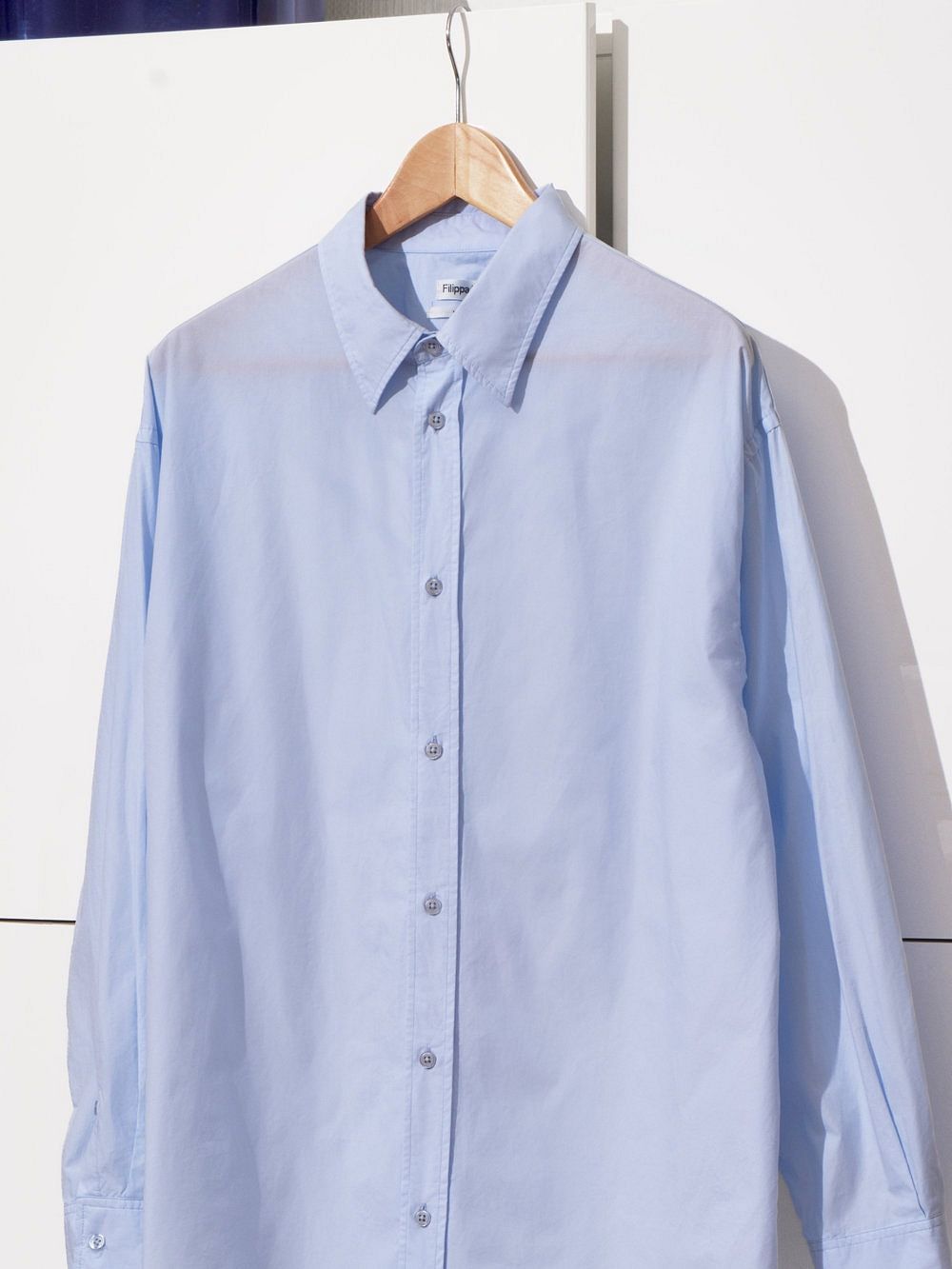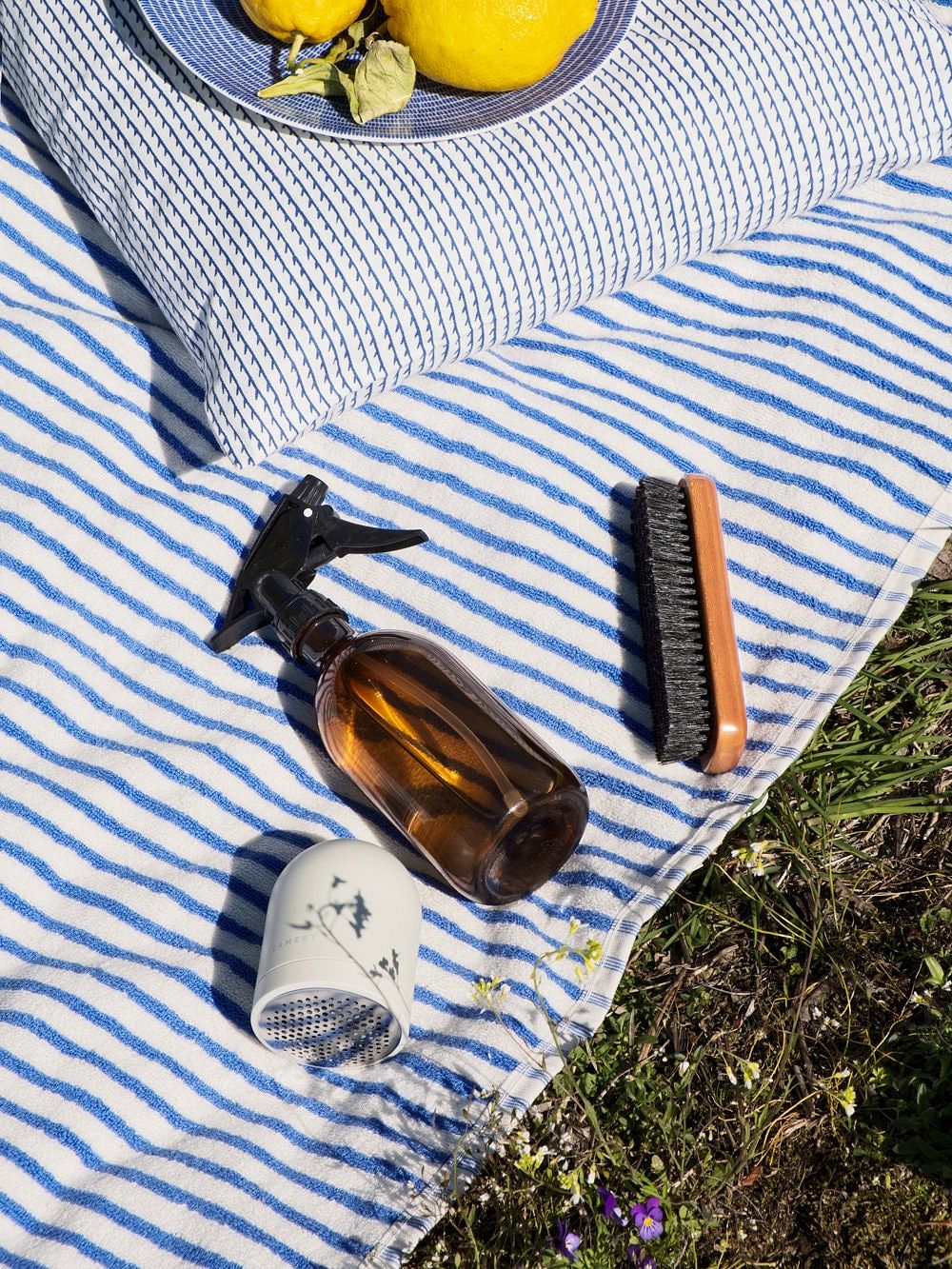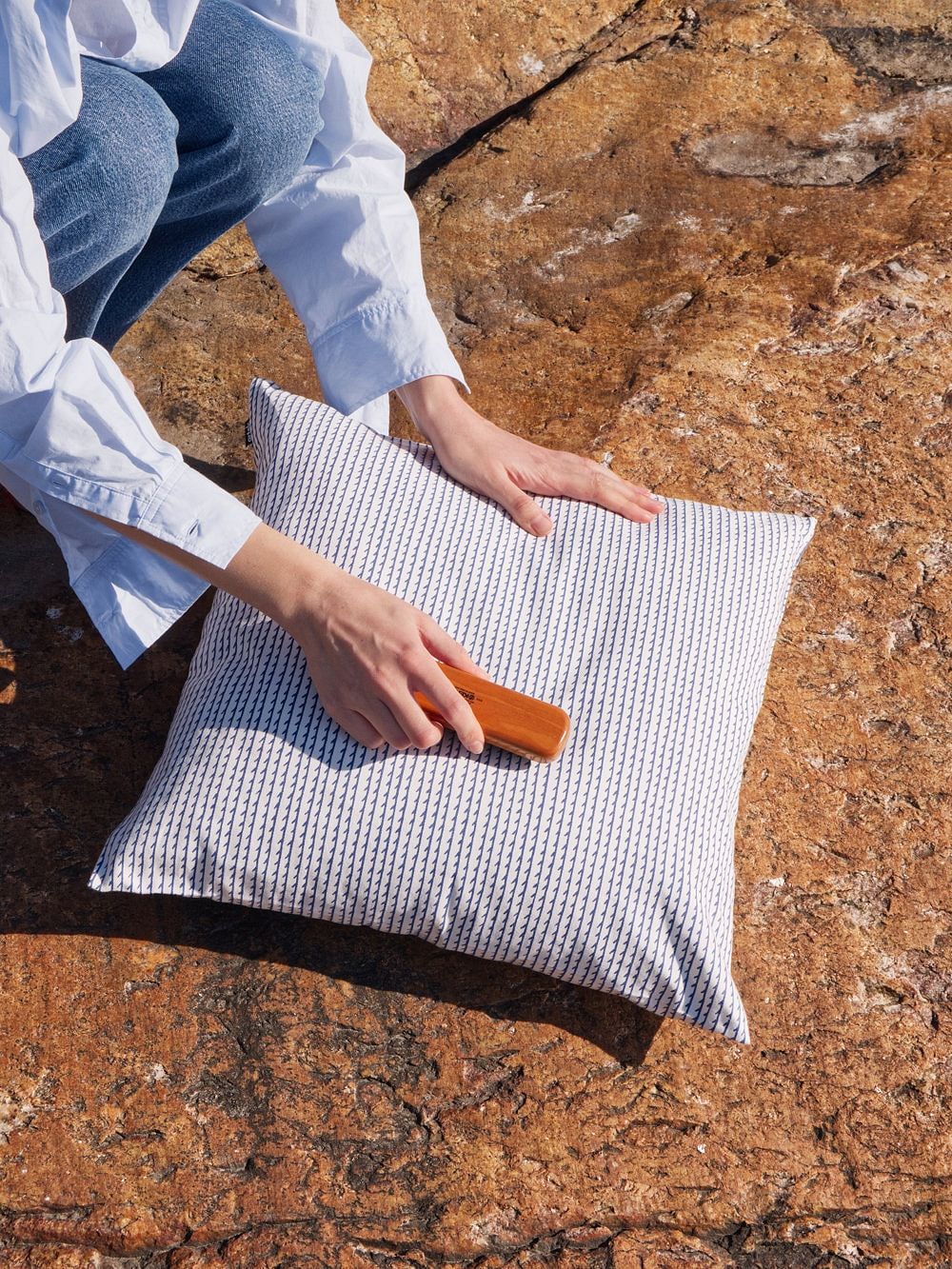 ---
Denim
A clothes brush and water spray bottle can be used to freshen up textiles that should be washed only rarely or not at all. Regularly worn jeans don't have to be washed all that often, as there are many other ways to clean them and keep them smelling fresh after use.
How to care for jeans after wear:
Hang the jeans on a hanger next to an open window or on the balcony to air them.
Remove any dust, hairs and lint using a water spray bottle and a clothes brush.
Use a steamer to remove any wrinkles and bagginess around the knees, then hang the jeans until you need them again. To remove odors, you can also use a detergent spray when steaming.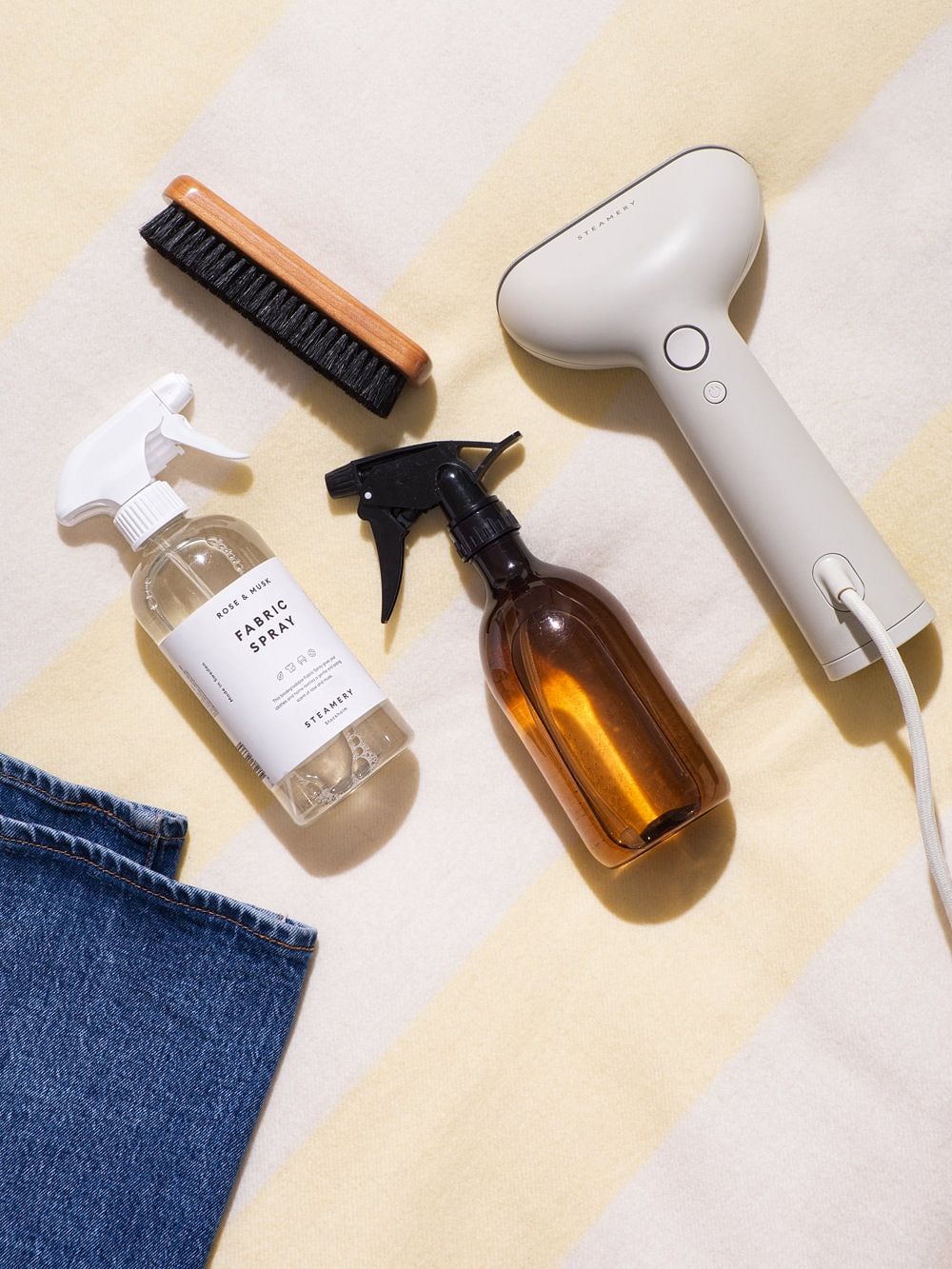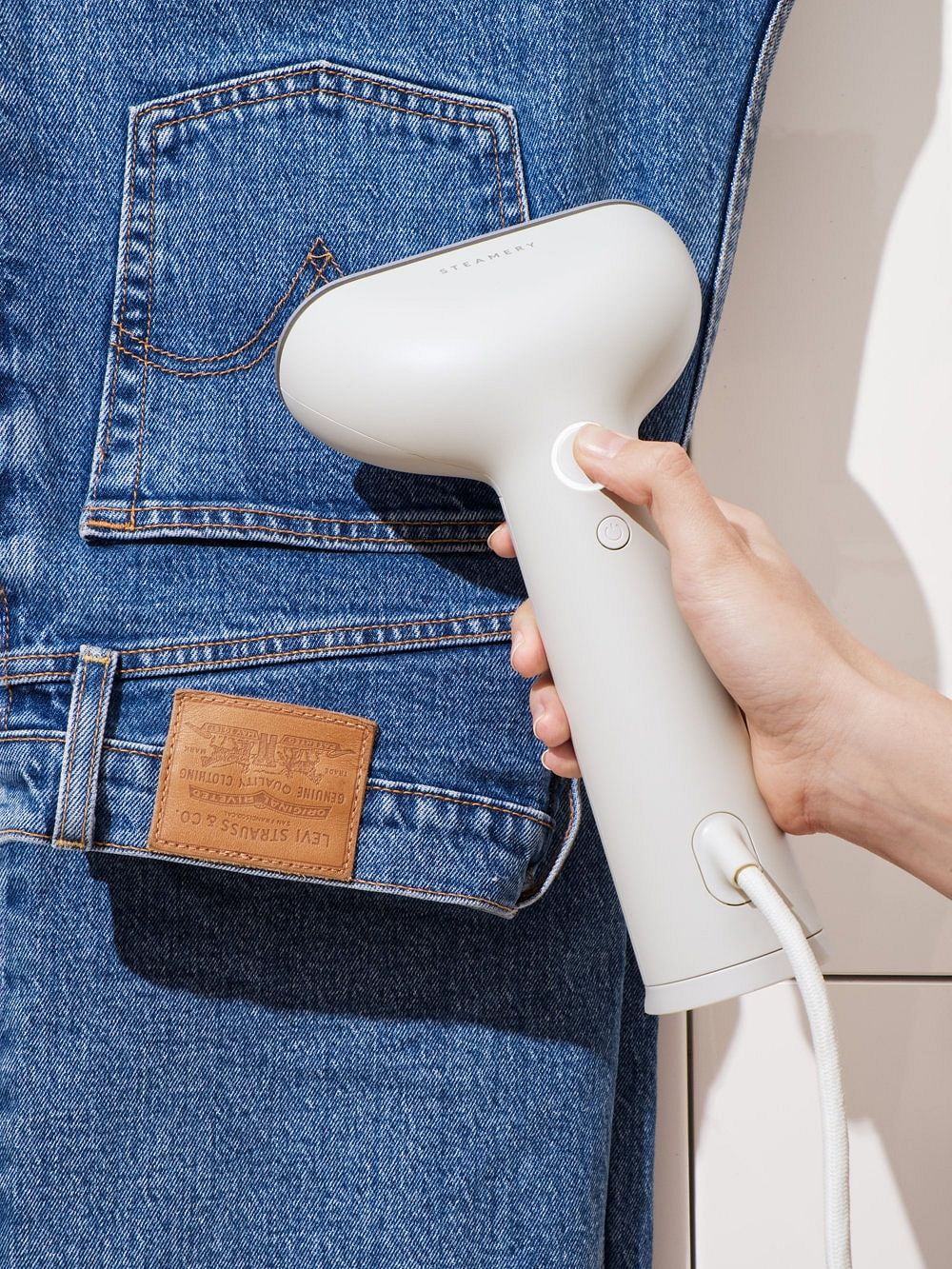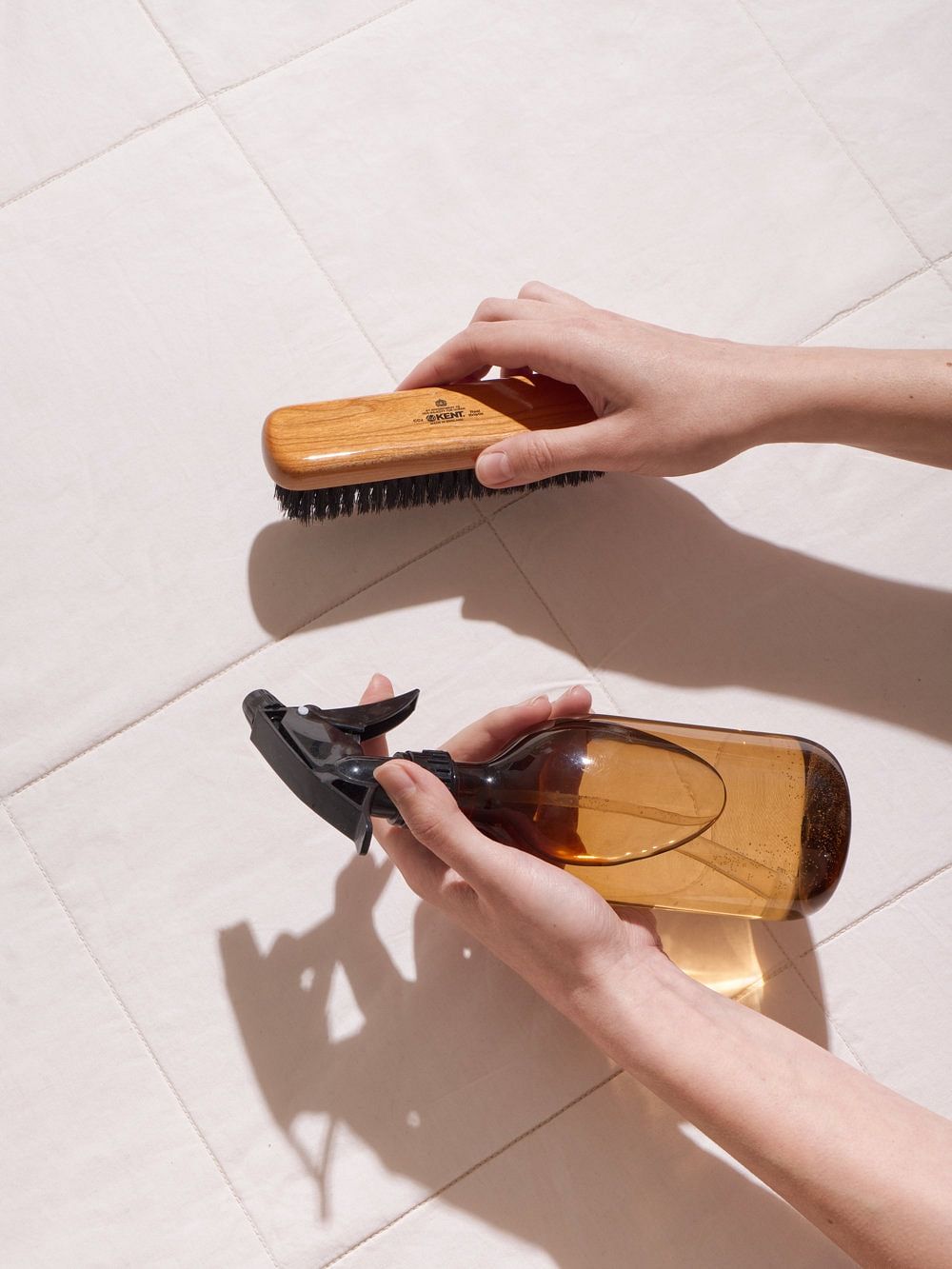 ---
Wool
As a naturally waxy and therefore dirt-repellent fiber, wool is breathable, warming and self-cleaning. This makes wool clothing the perfect choice for all-day summer wear.
Here's how to bring out the best in wool any time of year:
After use, hang the wool garment on a hanger or the back of a chair overnight, then store it in an airy wardrobe and allow it to breath for a couple of days before wearing it again. This allows the fibers to recover and self-clean after use, helping to ensure that the garment will not become worn out prematurely.
Dark wool clothes easily attract dust and hairs. Spray the garment with water and brush it with a close-bristled clothes brush whenever it needs freshening.
To decide whether a wool garment needs washing, your nose is the best judge. If a wool garment that has become smelly from sweat or cooking still smells after having been aired, steamed or kept in the freezer for a couple of days, it should be washed. A wool garment with a label indicating that it must be hand washed can also be machine washed if you use a washing bag and a liquid detergent intended for wool.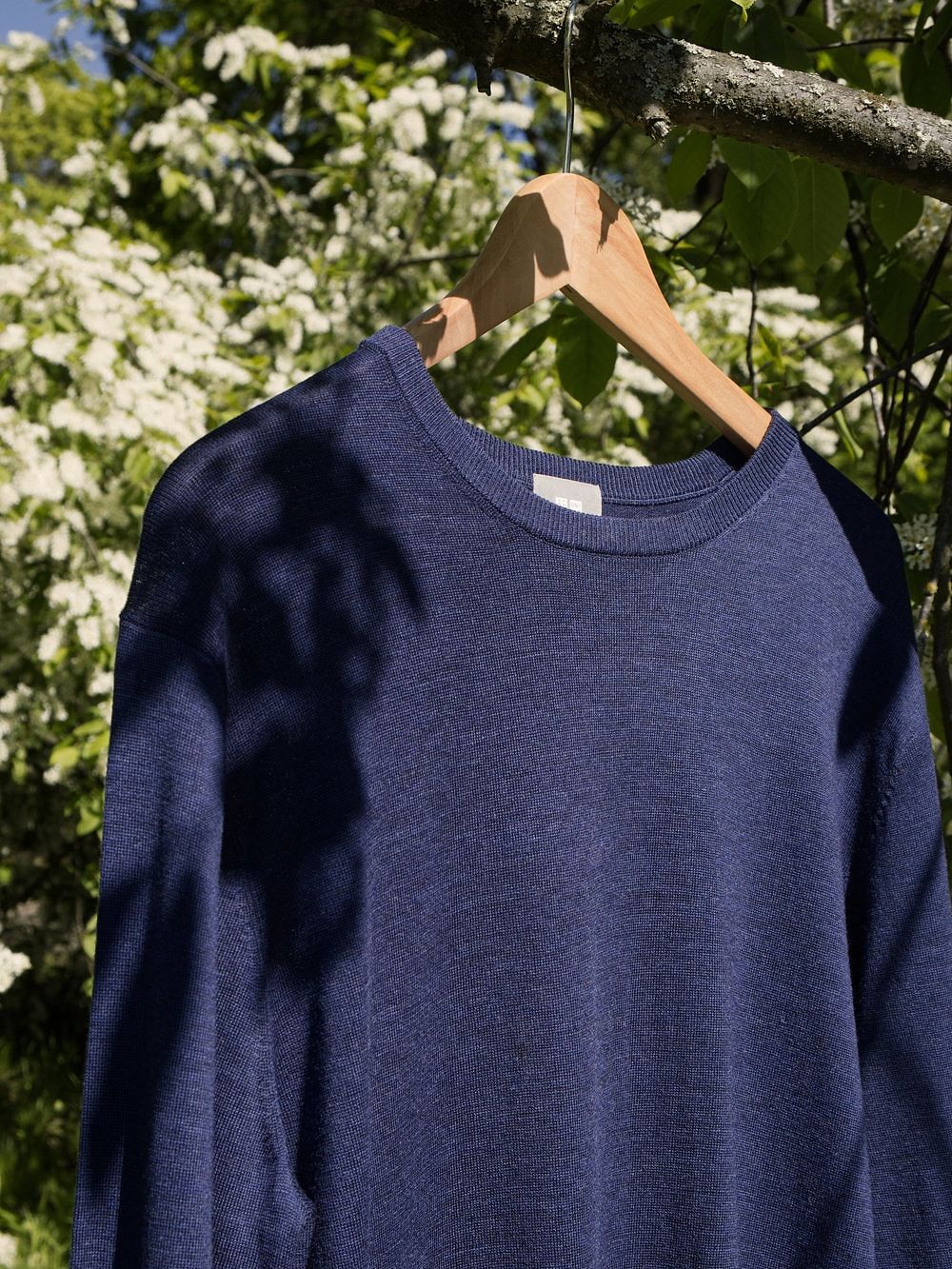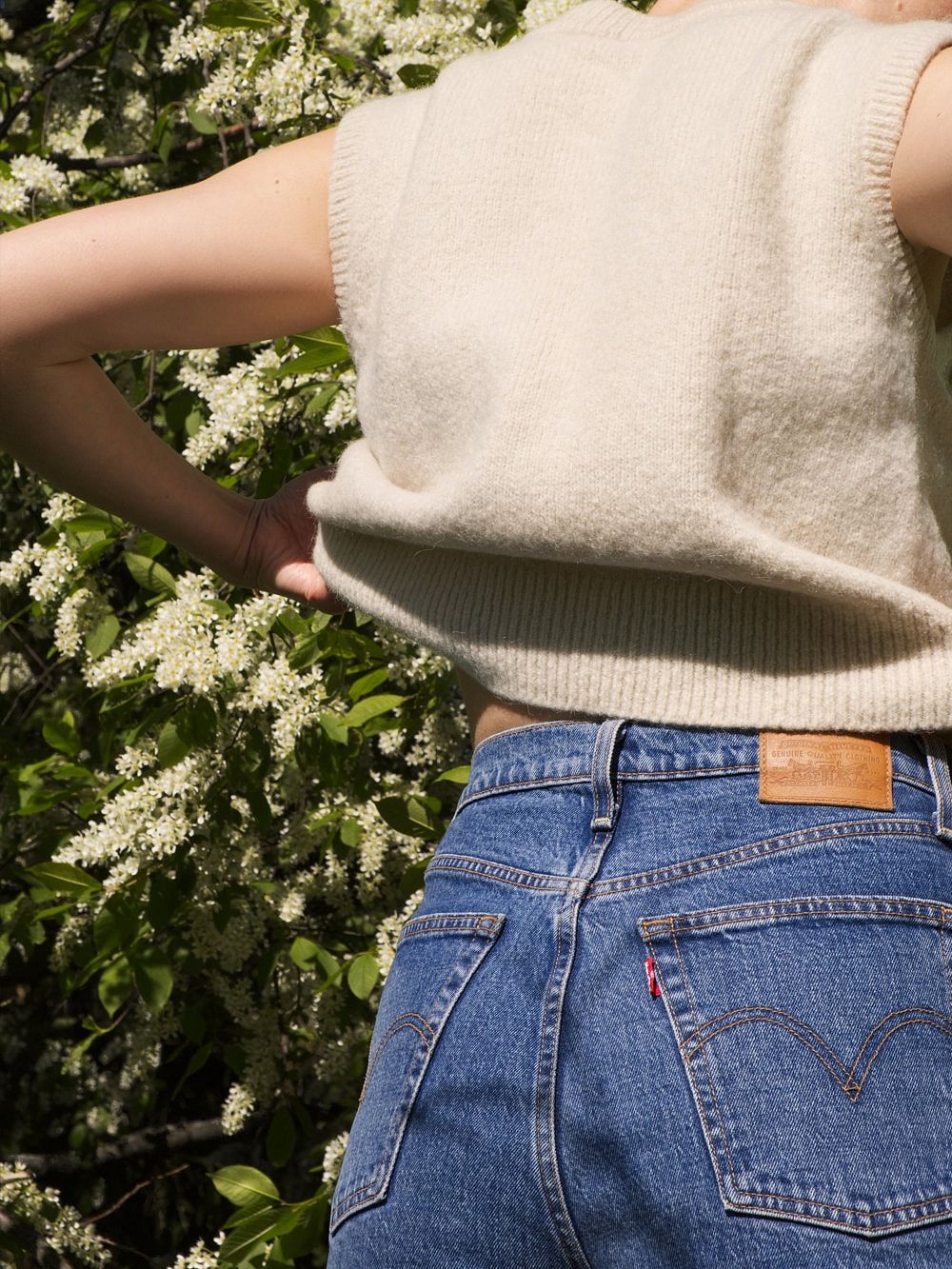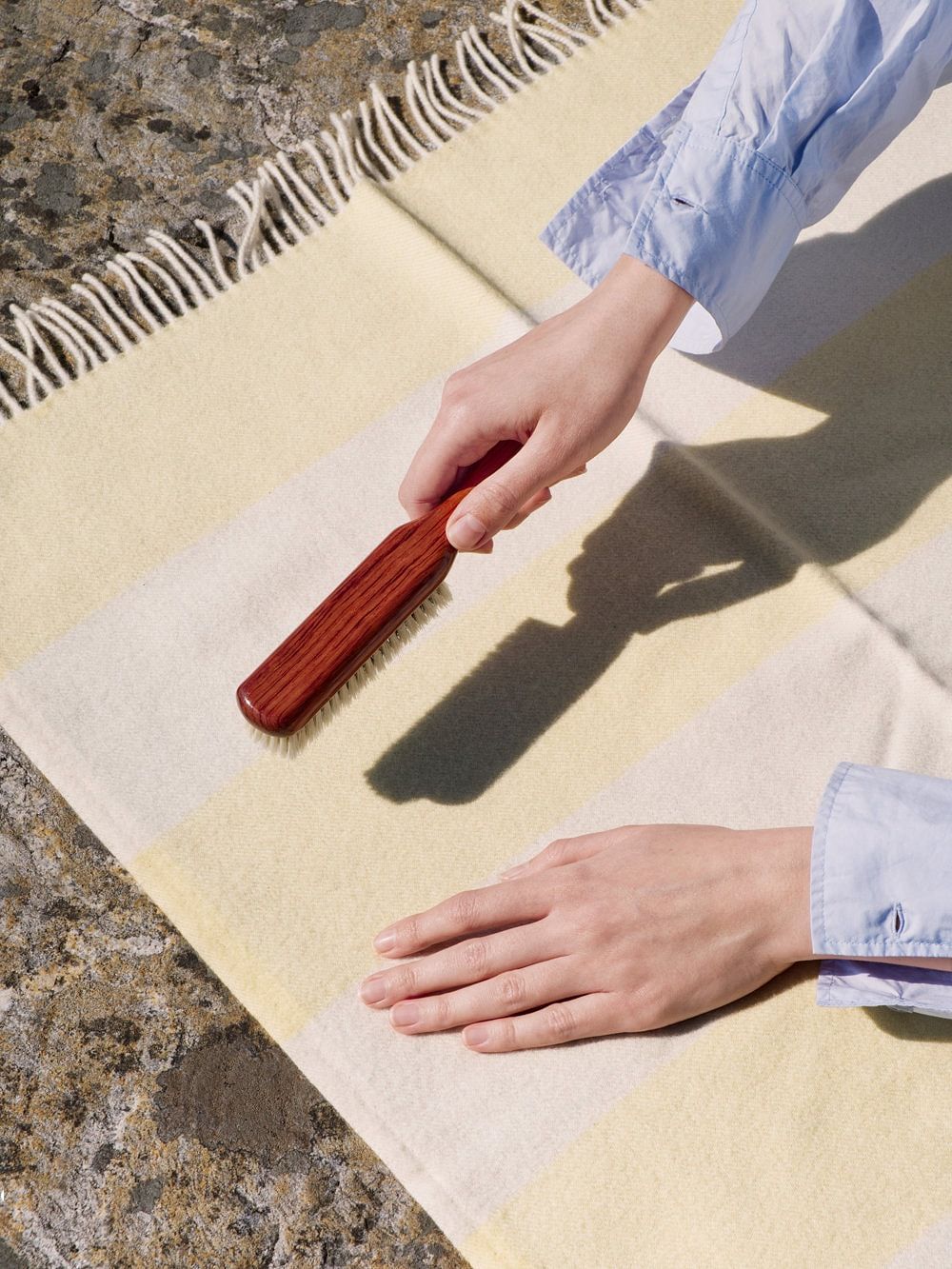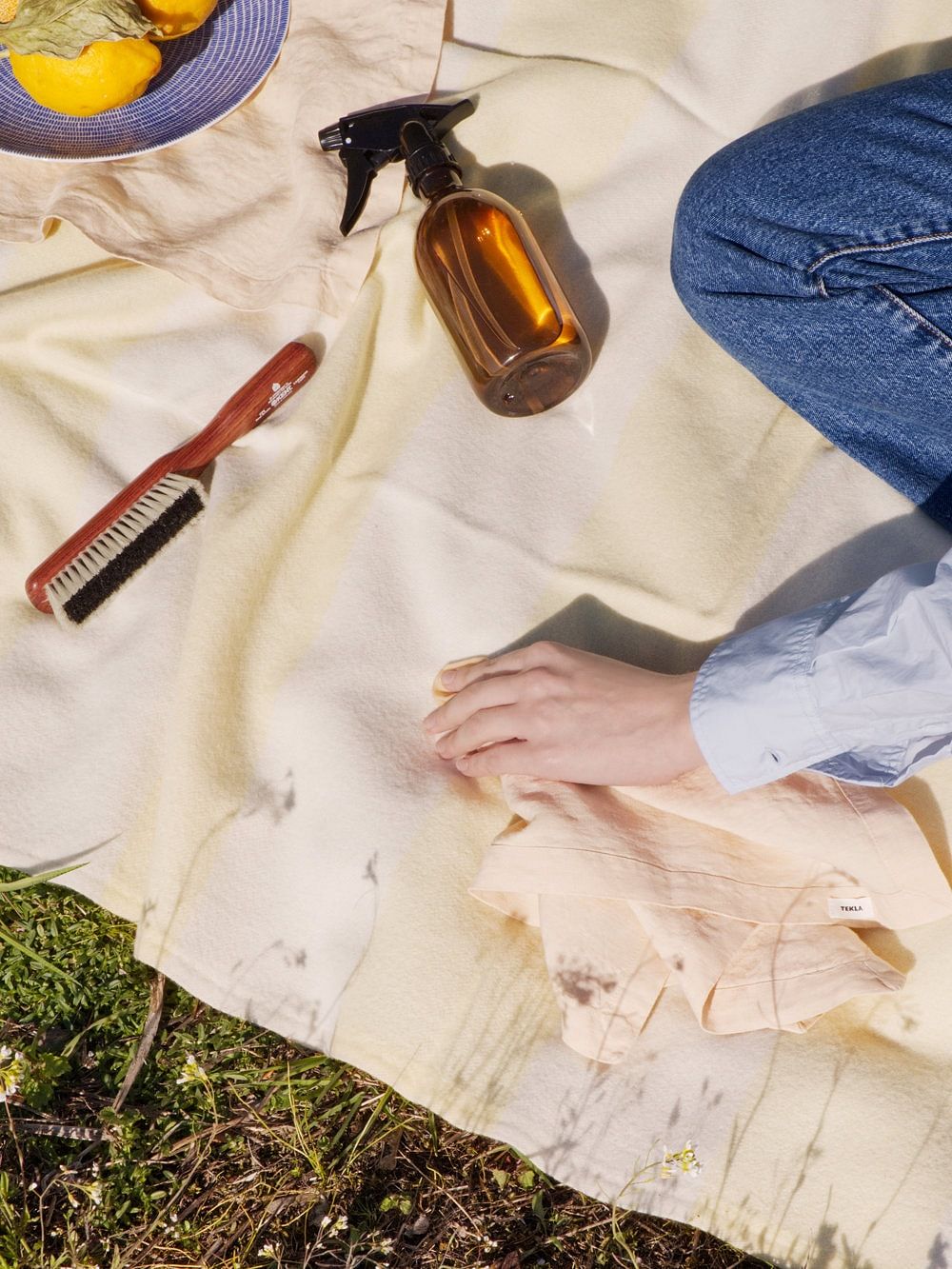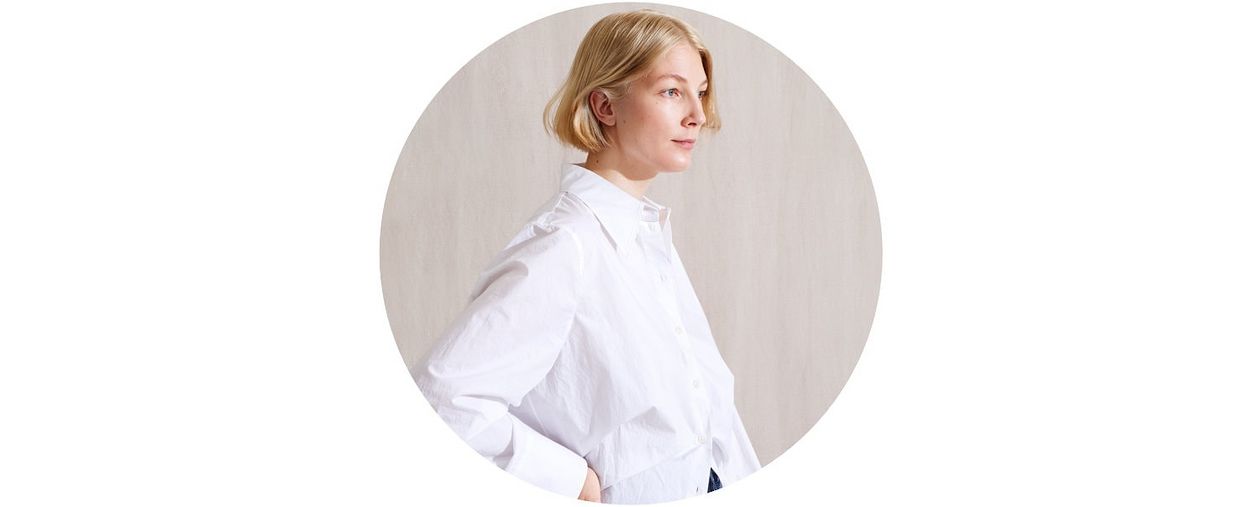 Clothing and textile care expert, photographer and writer Jenna Kiuru takes delight in items that are an inspired blend of great design, quality materials and functionality. For her own home and wardrobe, Jenna favors items that have been well cared for by another owner in a previous life, and kept in good condition by brushing, steaming, polishing or mending.
See also:
• Products for garment care at Finnish Design Shop >
Text: Jenna Kiuru Images: Jenna Kiuru and Tuomas Pajuniemi