Finnish Design Shop's Showroom Manager Maija Rasila and her team pick the showroom's most interesting products and interior decoration trends every month. In June, the new and old will be brought together as the vintage treasures of marketplace Franckly adorn the interior of the showroom.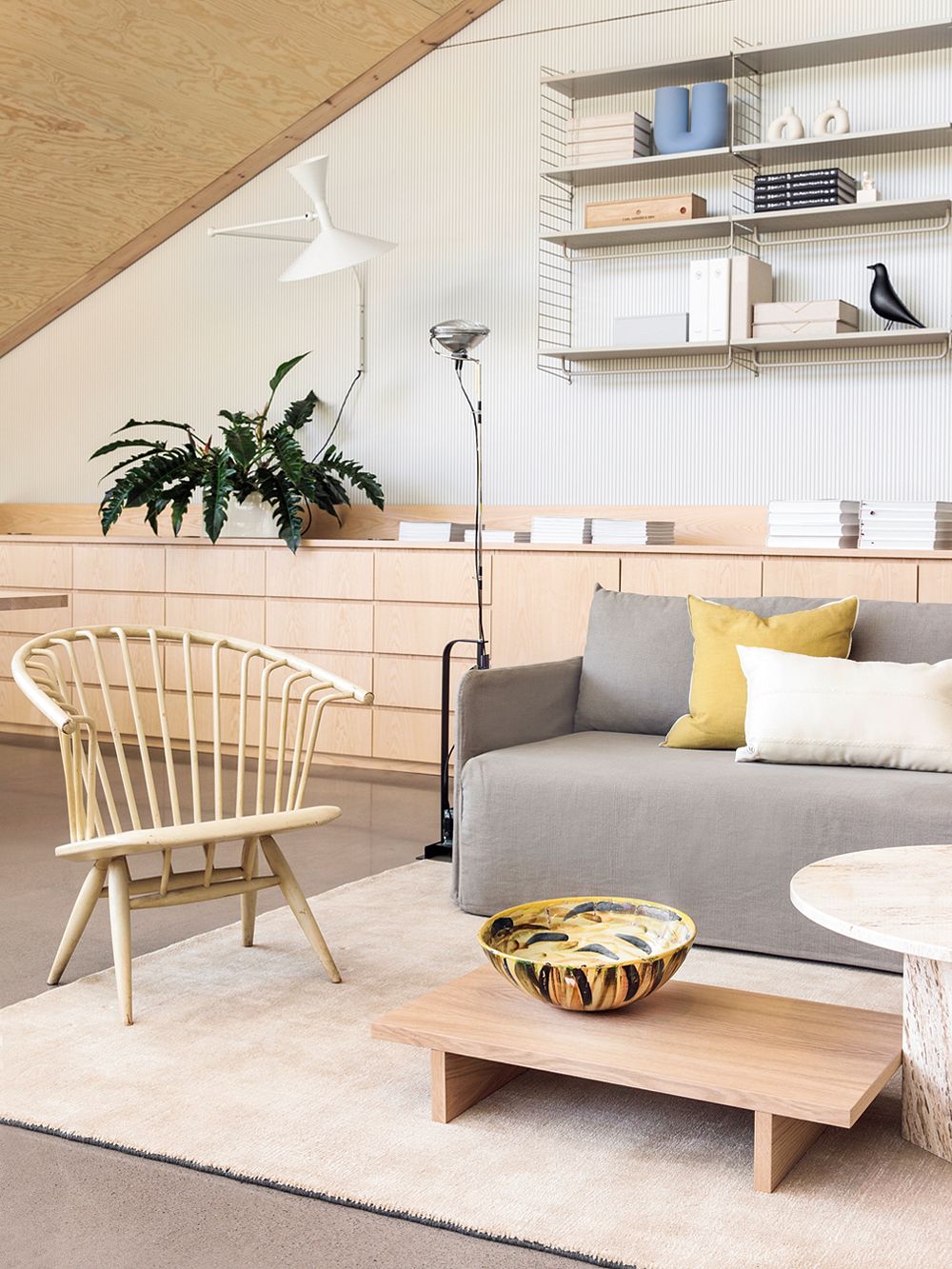 "WE BELIEVE THAT a mix of old and new is the key to a cozy, timeless interior. The most interesting homes often feature older objects with history and stories in addition to new, carefully chosen items. New furniture could often do with a bit of contrast: distinctive details breathe life into modern furniture while vintage products add some needed character.
We got a visitor to Finnish Design Shop's showroom for the summer: our little sister Franckly, a marketplace for pre-owned design. In the summer, you can make amazing vintage finds at our showroom, which offers a curated selection of vintage furniture, glassware, and ceramics available for purchase right away. If you come by an interesting vintage gem, act fast, as only one of each vintage product is available. The selection is updated and complemented with new products throughout the summer."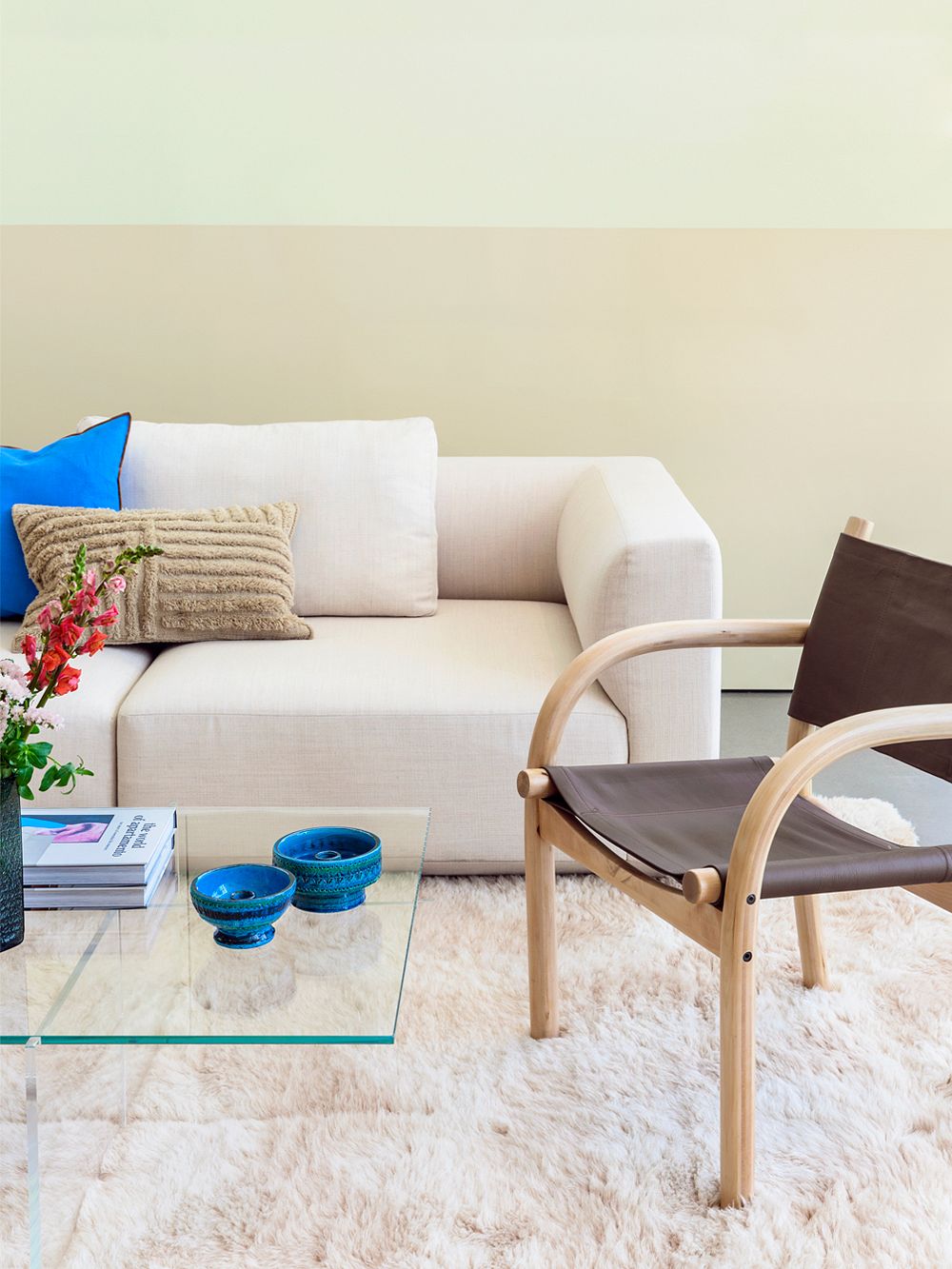 Safari spirit and Italian atmosphere
Artek's beloved Safari chair was designed by Ben af Schultén in 1979. The chair, which is no longer in production, is a favorite of many collectors, which is easy to understand: its minimalist design goes perfectly with modern interiors. The frame of the versatile chair is made of lacquered birch, and the seat is upholstered in beautiful, soft nougat-colored leather. This makes the chair an excellent pair with the light tones of sand and cream.
The Mediterranean-blue ceramic tableware by Italian Bitossi adds a touch of color to warm tones, exuding a summer vibe. The classic collection designed by Italian ceramic artist Aldo Londi in 1959 includes various ceramic items, of which a varying selection is on display at our showroom. The hand-carved details and the intense blue Rimini Blu color give any home the perfect summer look. You'll soon want more than one!
• Artek's Safari chair >
• Bitossi's Rimini Blu candleholder >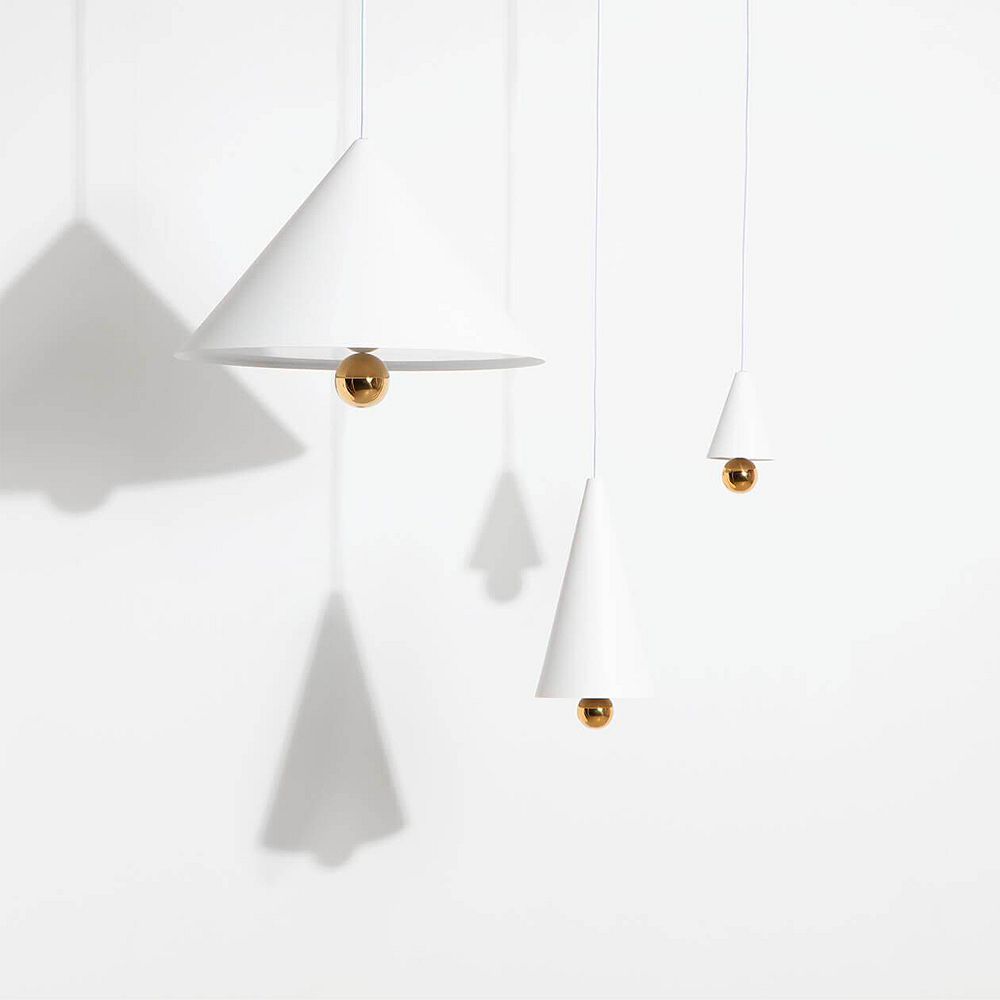 Basic shapes are back
Uncomplicated basic shapes are now popular, and interiors feature geometry borrowed from the 80s and 90s. It is particularly trendy to mix and match different basic shapes. Petite Friture's Cherry pendants feature a fascinating contrast: a sharp triangular shade combined with a brass-colored, light-reflecting sphere, which almost looks to be floating at the bottom of the shade.
The Cherry collection includes pendants of different sizes, which look best when arranged in groups. At our showroom, we have combined Cherry pendants of different sizes with a dining table made of oak and chrome-colored chairs – contrast gives the set an interesting look that stands out.
• Petite Friture's Cherry pendant >
For vintage glass collectors
Using art glass is an easy way to add a touch of character and interesting details to interiors. Glass items in delicious tones and shapes go well with Scandinavian design, and already one old glass object in an arrangement on a shelf or coffee table provides an interesting contrast.
Already one old glass object in an arrangement on a shelf or coffee table provides an interesting contrast.
In addition to vintage furniture, our showroom offers a changing selection of old art glass by Timo Sarpaneva, Kaj Franck, Riihimäen lasi, and Nuutajärvi. The picture features a few of our favorite items in the vintage glass selection currently available at our showroom: rugged shapes, glowing amber, and elegant tones of smoke.
• Nuutajärven Lasi's Fauna punch bowl >
• Iittala's 3351 vase >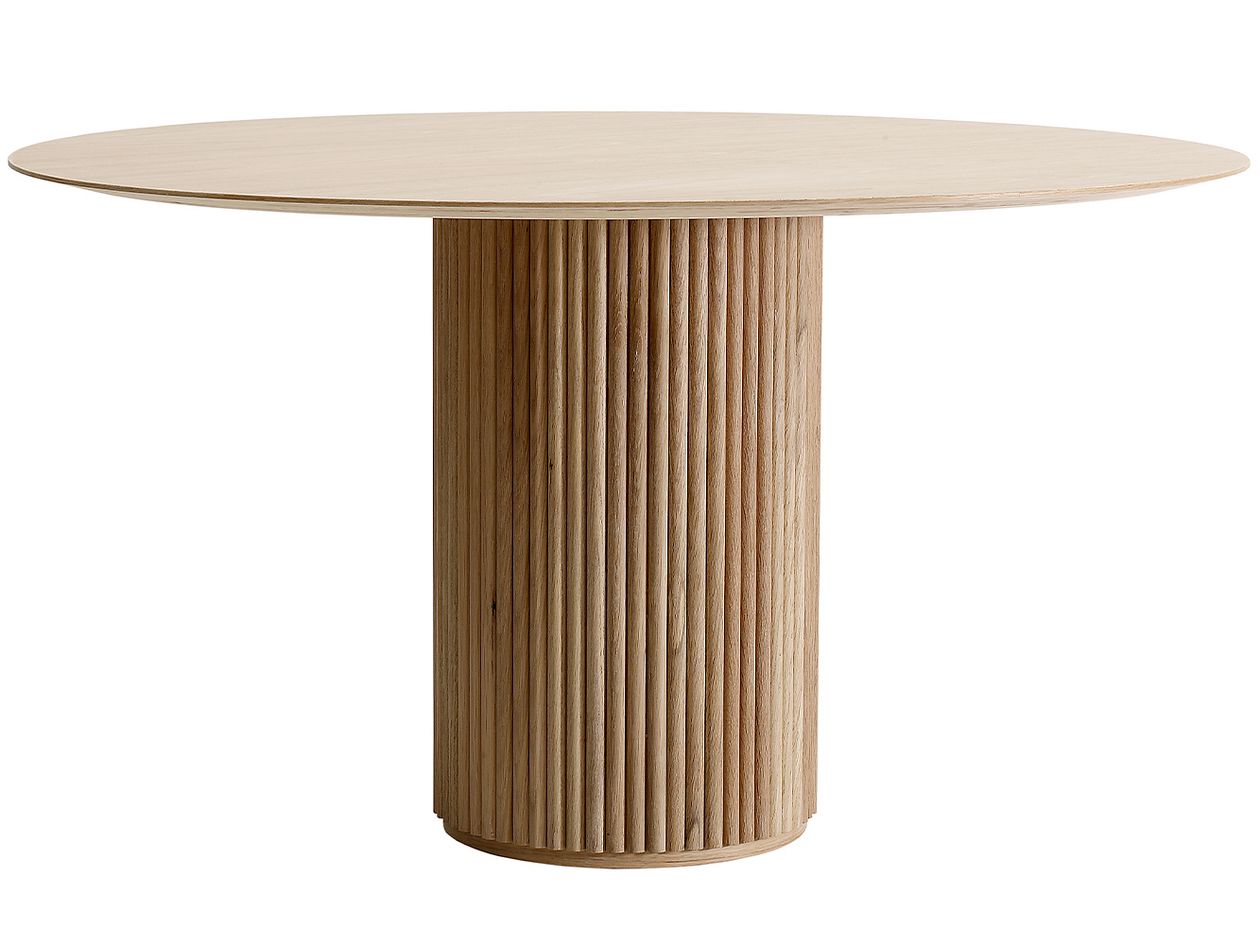 Feel of a palace
Items other than vintage furniture have also arrived at our showroom. One of the new products on display in the summer is Asplund's elegant Palais Royal table with a sculptural shape that catches the eye.
The table is equally suitable for both minimalist and classic environments – the selected chairs determine the overall style. In addition to the dining table, the Palais collection inspired by historical settings includes smaller side and coffee tables, which all feature the same element characteristic of the collection: narrow panels encircling the base.
• Asplund's Palais Royal dining table >
• Asplund's Palais Royal collection >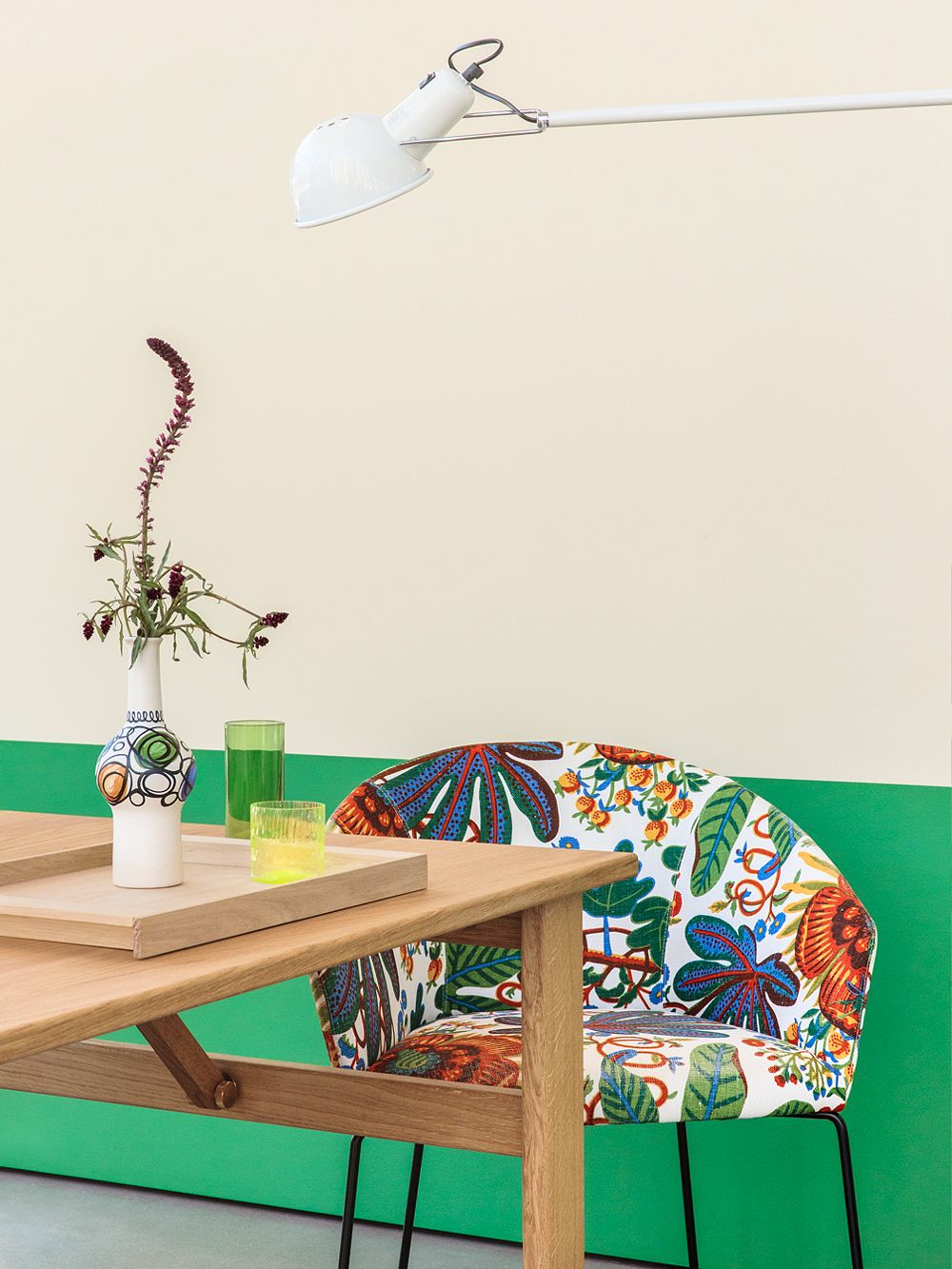 Swedish classic
Svenskt Tenn is one of the most iconic Nordic interior design brands. Known for its colorful patterns designed in the early 1900s, the interior design brand enjoys great popularity year after year and decade after decade. The detailed, colorful patterns provide contrast in Scandinavian interiors, and particularly in its home country, Svensk Tenn is featured in almost all kinds of homes – combined in a carefree way with a simpler Nordic design.
The Aralia pattern designed by Josef Frank in 1934 is one of Svenskt Tenn's classics. The wildly colorful fabric gives the cup-like Brandy chair a fresh look, and the vase by Kupittaan Savi in the picture continues the same vibrant and relaxed theme. Both products are available in Franckly's selection and add a splash of color to our summer exhibition.
• Andreu World's Brandy chair >
• Kupittaan Savi's Laila Zink vase >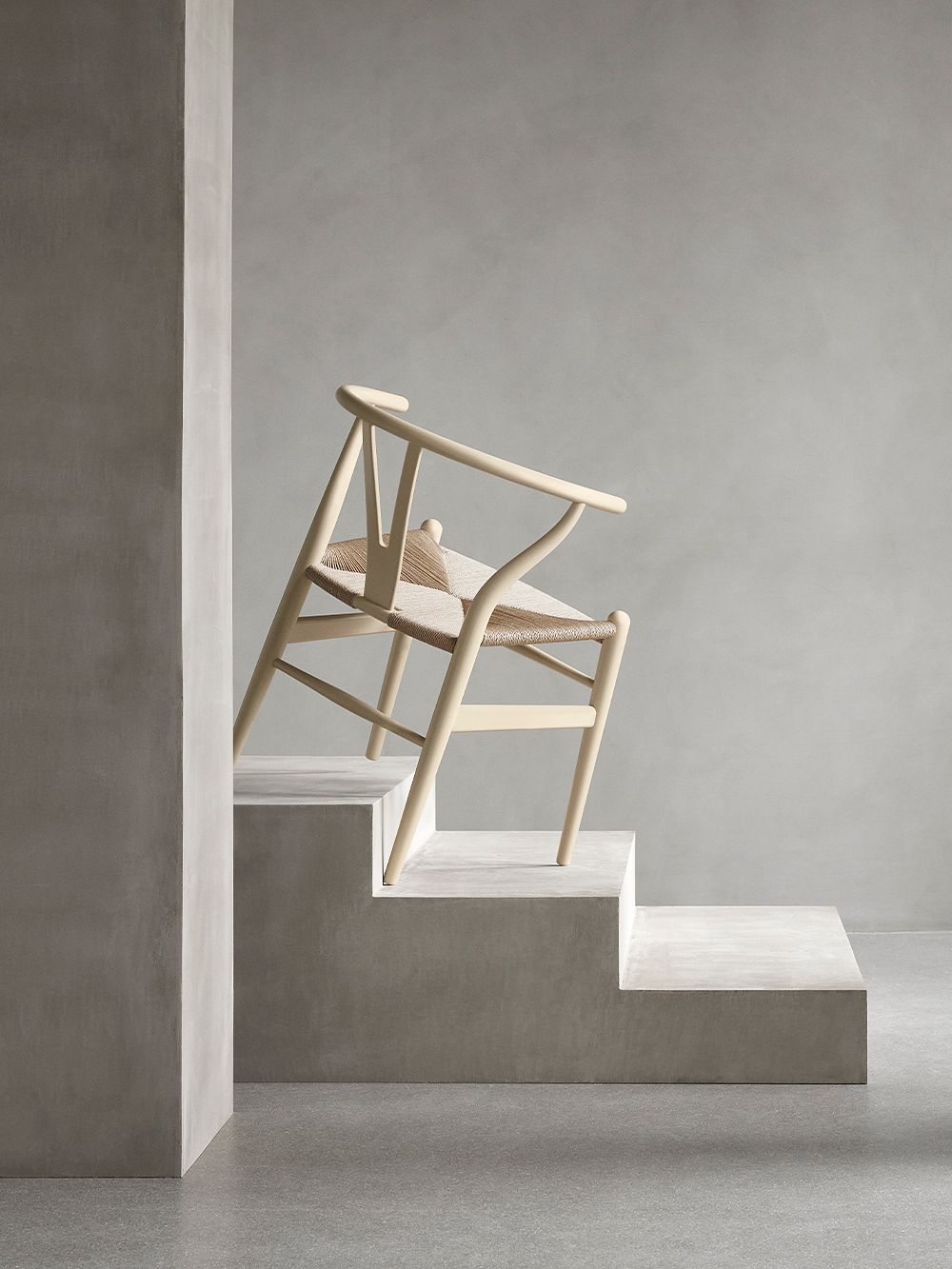 The icon in new colors
This year, another Scandinavian classic brand, Danish Carl Hansen & Søn, will complement its iconic CH24 Wishbone collection with new seasonal colors designed by Ilse Crawford. The over 70-year-old classic chair will be celebrated with nine new colors that will be released one at a time in the course of nine months. The latest addition to the color selection is the sandy Soft Barley, which goes beautifully with wooden furniture and Scandinavian interiors. The comfortable and compact chair is also a good choice for the hallway or bedroom.
• Carl Hansen & Søn's CH24 Wishbone chair >
• Read more: British designer Ilse Crawford dressed the 70-year-old Wishbone in brand new hues >
---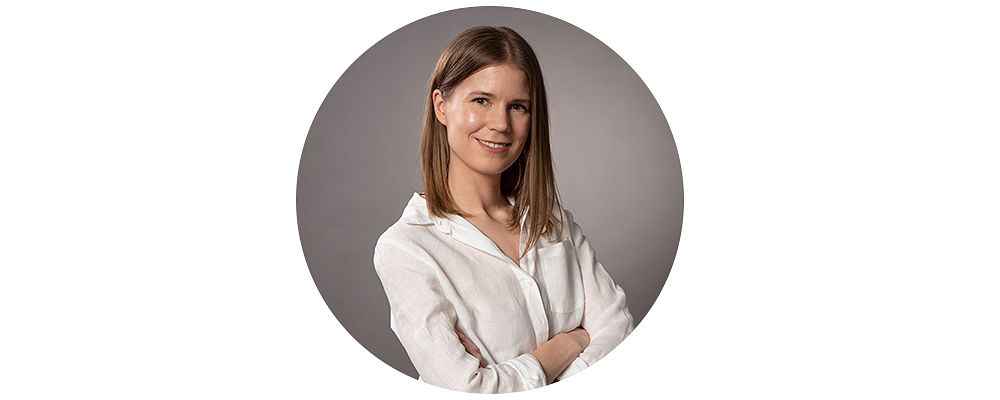 Interior architect Maija Rasila picks the most inspiring products, objects and issues of the month from novel and classic items. Modern Scandinavian style can be spiced up with plenty of details, surprising colors and personal touches.
---
See also:
• Finnish Design Shop's Showroom >
• Pre-loved design treasures at Franckly >
Text and images: Maija Rasila Product photos: Manufacturers