In this Design Stories column, Avotakka's editorial staff present their favorite products and interior design solutions that have proved functional in their own homes. Managing Editor Miia Kauhanen picked six products for the children's room of her dreams.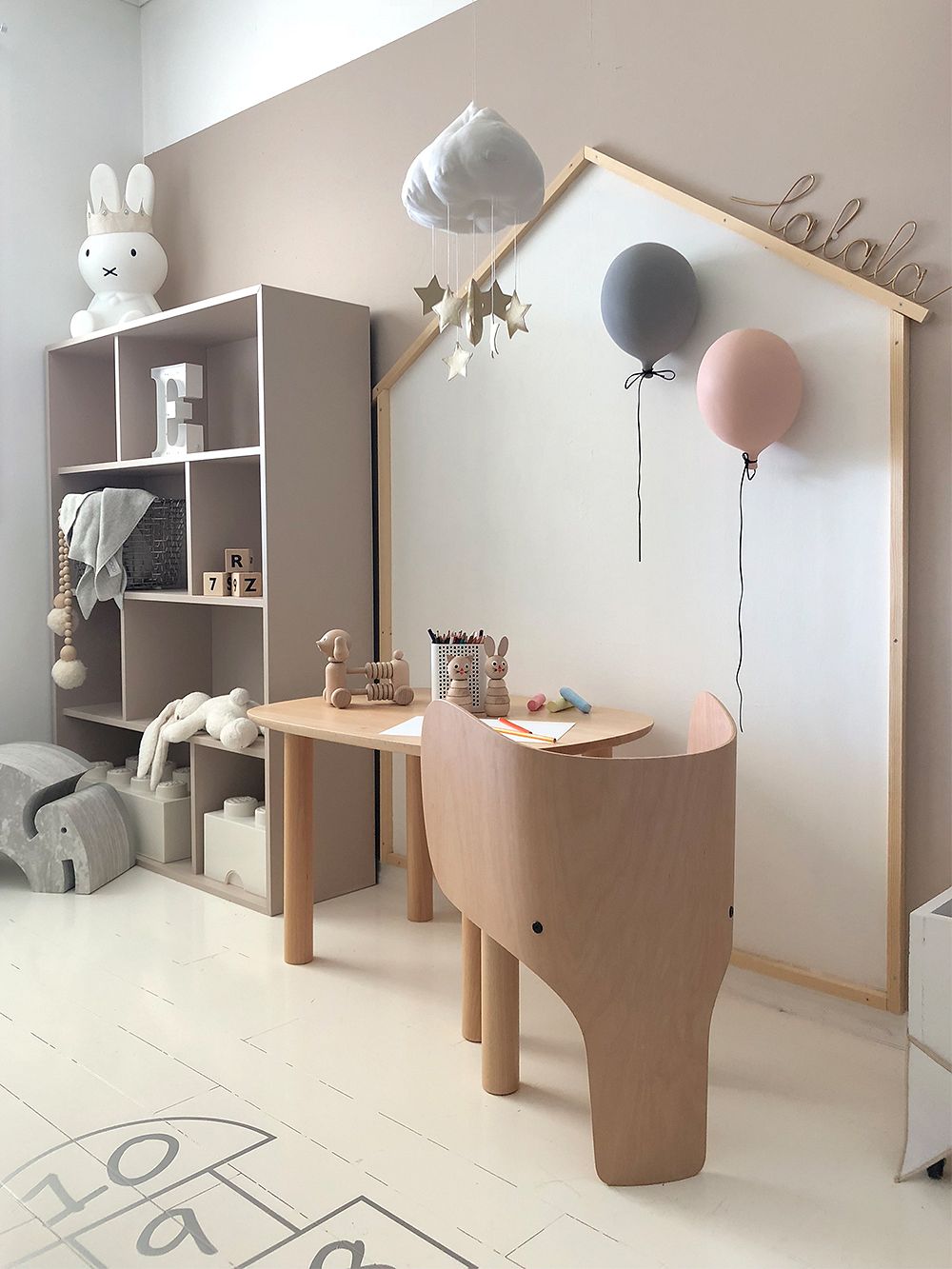 1. Add a wow factor to the kids' room
"Children love all things small and cute, and especially furniture that is made to fit their proportions. They live in a world designed mostly for adults. Therefore, it is good to have at least a children's chair and a table for drawing or other activities – even though the little ones may mostly prefer to play on the floor.
Every room should have one eye-catcher that makes the space feel special, be it an especially impressive wallpaper, a piece of furniture with a little pizazz or a colorful painting or photograph. The Danish furniture company EO's Elephant chair is perfect for this purpose, inviting children to sit down and play. The beech chair has a matte veneer and is shaped like an elephant leaning on its trunk. The elephant's ears function as armrests. The playful piece brings a sprinkle of joy to every day."
• EO Elephant chair >
• All kid's furniture >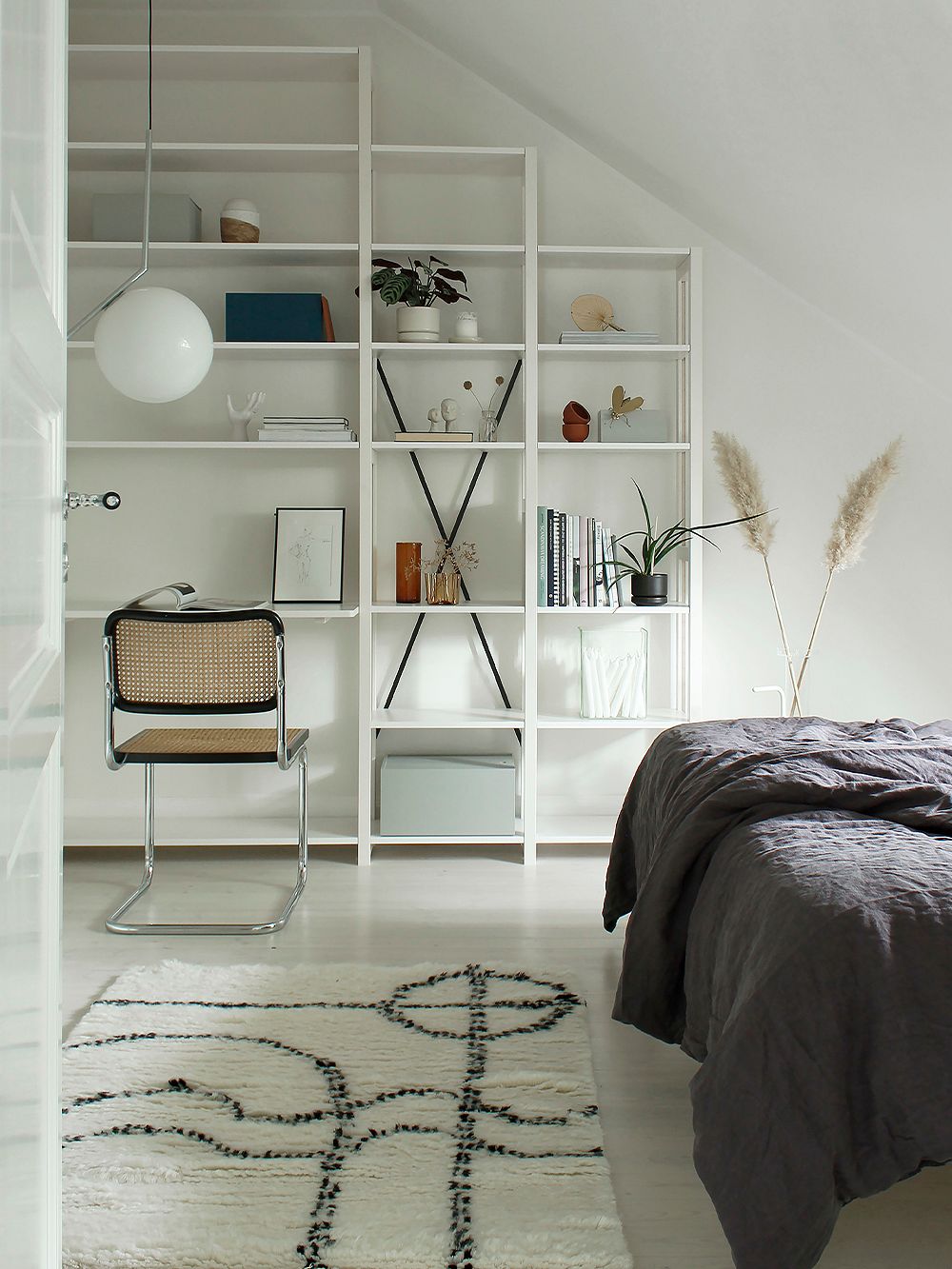 2. An adaptive multitalent
"Once the kids have started school, they will need a desk for doing their homework and a good piece of storage furniture, because even by primary school, they have usually accumulated a formidable amount of personal belongings ranging from books to stuffed toys and little knick-knacks. The children's rooms, which are usually quite small, can easily become too cramped with furniture, since the beds also take up a fair chunk of space. A multi-functional piece that can be changed to fit the needs of kids of different ages is a good solution for this.
In the next few years, I plan to use Lundia's white Classic ladder shelves to assemble a custom-sized bookshelf for my daughter's room. It will provide storage space from floor to ceiling and feature a worktop that can be used as a desk. The books and the most beautiful objects will be placed on the open shelves, but for the sake of orderliness, the everyday mess has to be hidden away. I plan to use baskets and boxes for the miscellaneous small items, and will probably install doors on some shelves. I'm thinking rattan. In time, my daughter can take the shelf with her to her first adult home, and use new parts to extend the existing structure."
• Lundia Classic ladder desk >
• All Lundia products >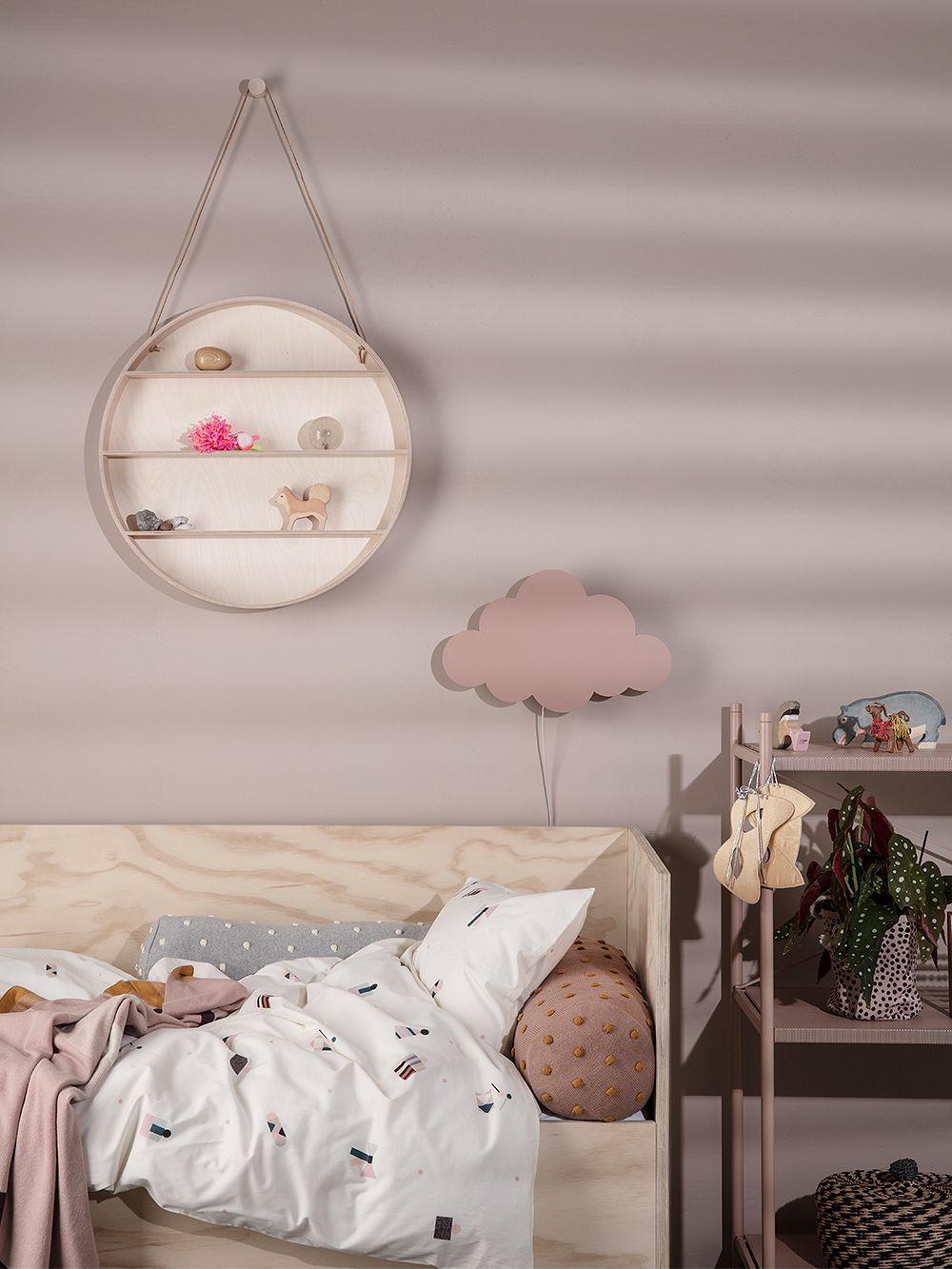 3. Pink clouds
"Dim lighting sets the perfect mood for bedtime stories: it is calming and creates a cozy atmosphere. The lamp should be placed at the end of the bed, since the kids love to turn the light off themselves when going to sleep – unless they prefer to use it as a night light. Indirect lighting will not disrupt their sweet dreams.
Ferm Living's Cloud wall lamp reflects soft light off the wall and makes a beautiful addition to the children's room, even when it is turned off. The plywood lamp features a hazy pink color, which makes it a perfect fit for our pastel-toned wooden house."
• Ferm Living Cloud wall lamp >
• All kid's lamps >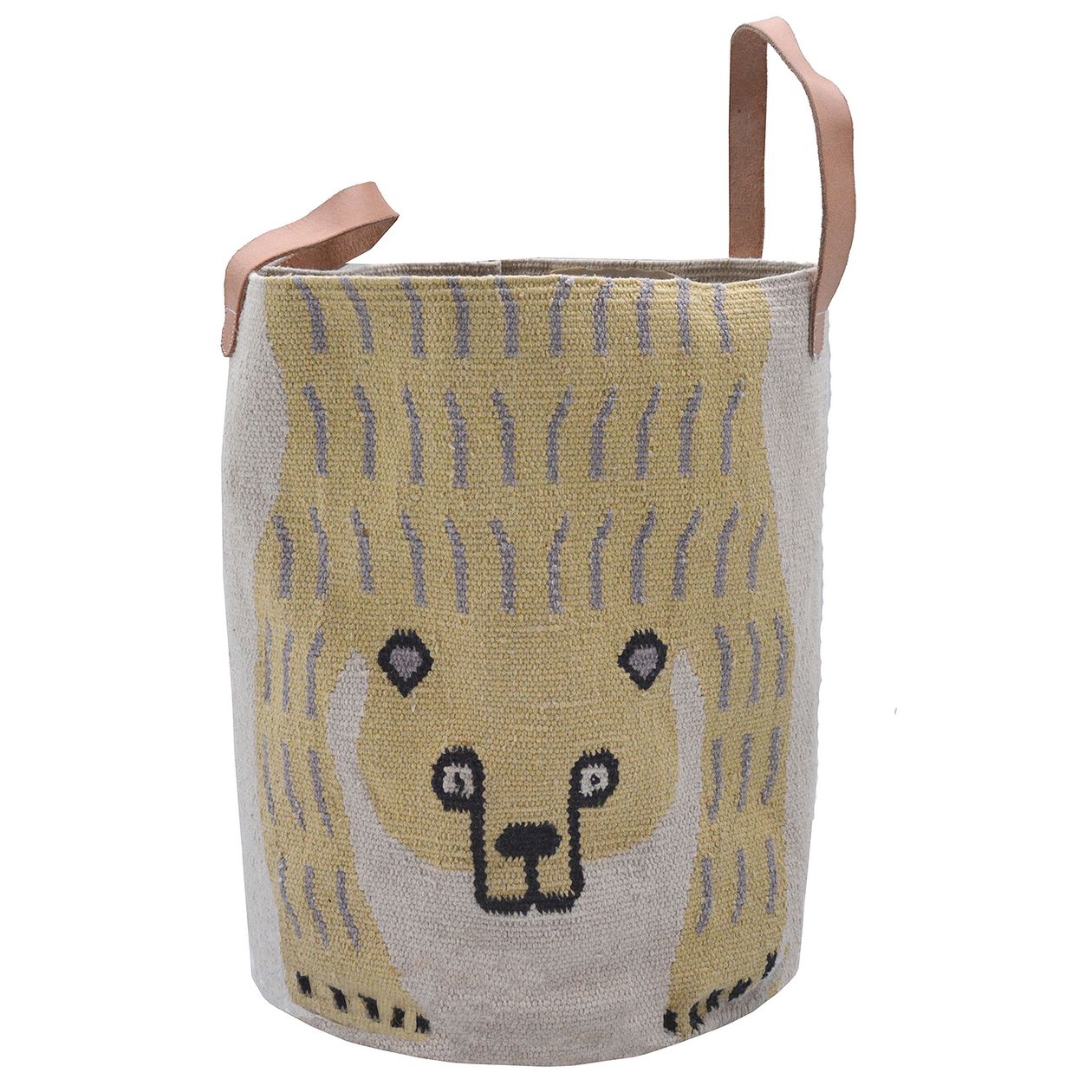 4. The bear collects the toys
"One more basket (or several!) always comes in handy. There are a thousand and one uses for them in different rooms. If different objects have clearly defined places, it will be easier and more alluring to the children to clean up after themselves after they are finished playing. An open basket is a great solution: just stuff the toys in and you're done.
The beautiful Bear basket from MUM's would be a perfect fit for my 5-year-old's room. We could use them in a row of three baskets: one for dinosaurs, one for building blocks and a third for stuffed toys. The basket, designed by Teresa Moorhouse, is made by hand from recycled cotton and leather, so each bear's face is unique. The bear-shaped woolen rug from the same collection would be a lovely surface for the kids to play on. "
• MUM's Bear basket >
• All storage baskets >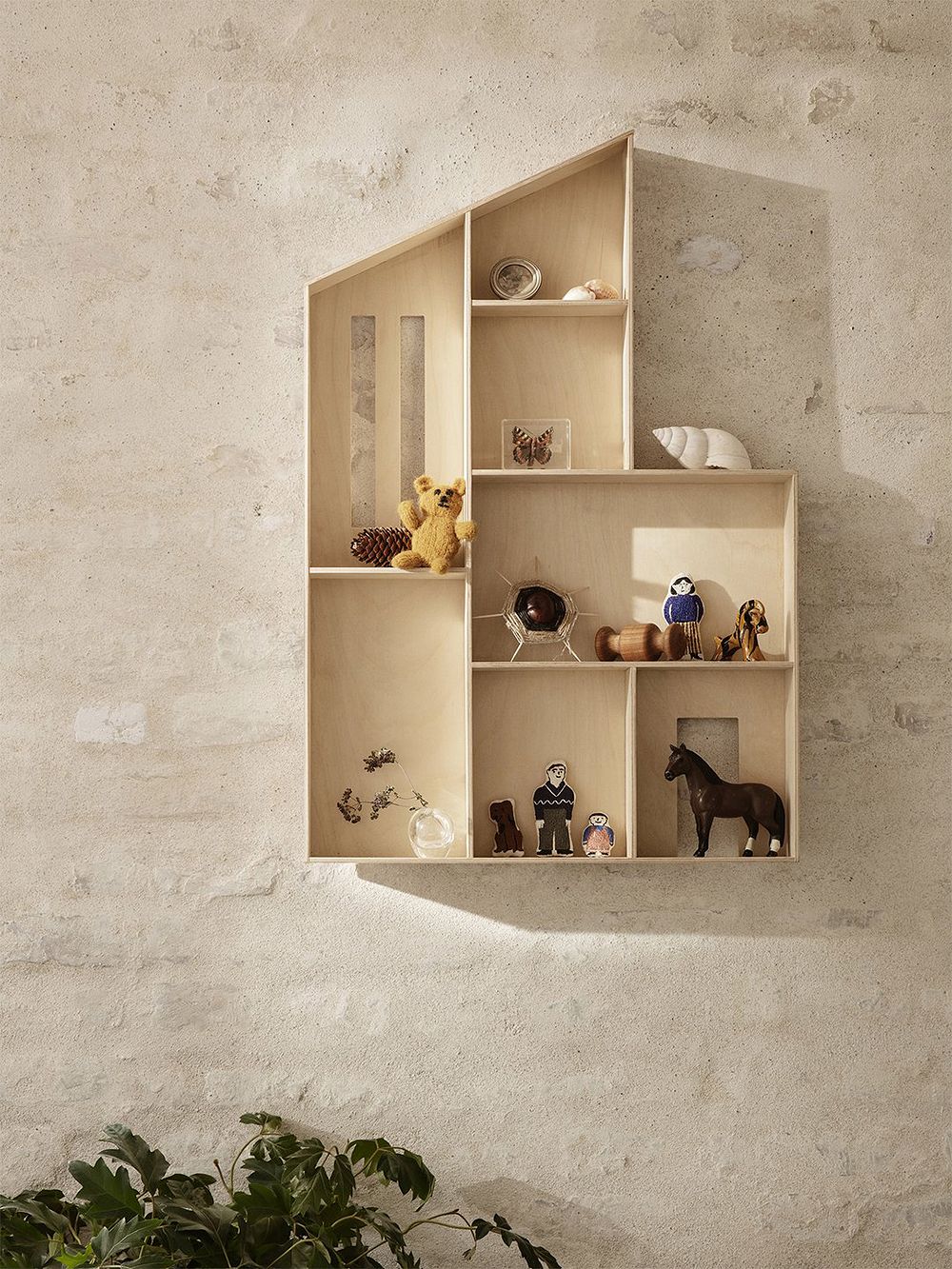 5. A stylish display
"Children want to show off their treasures, so it is a good idea to give them a space where they can be displayed in a beautiful way. Our kids collect everything from rocks and seashells to small cat figurines. The finest toys make good exhibition pieces, too.
Ferm Living's Funkis is a clever piece with two different functions: it can be used either as a dollhouse or as a regular shelf. The simple plywood shelf offers a clear-cut background for different objects, and, if used as a doll house, also saves a lot of floor space.
• Ferm Living Miniature Funkis House shelf >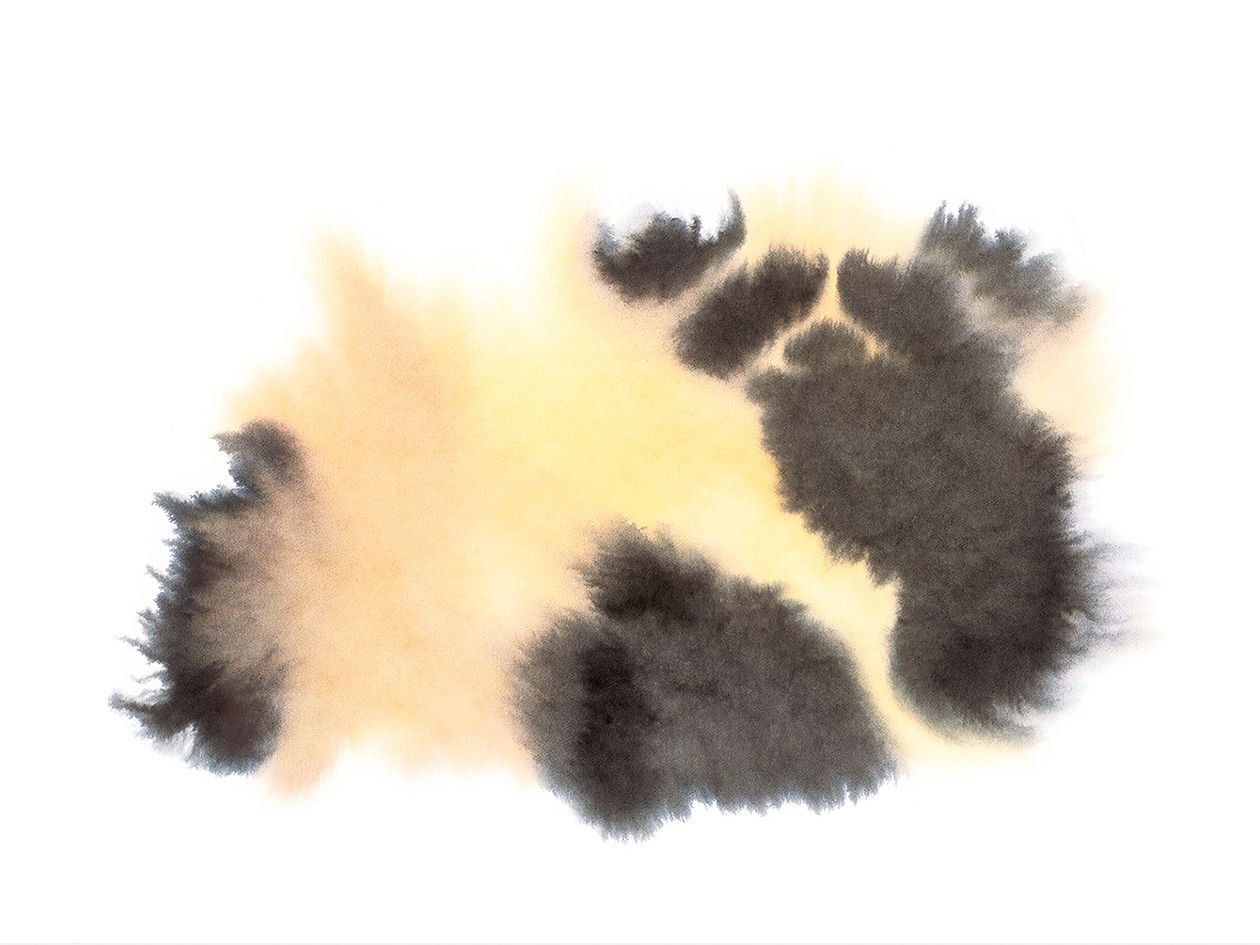 6. Furry friends
"Hanging personalized posters on the walls is an easy way to add a finishing touch to a children's room as well. Children are always interested in animals, which also makes them a safe bet when considering different motifs for posters. The cuter the better.
Thanks to the softening effect of the wet-on-wet technique used in Rop van Mierlo's original work, the panda in this poster reproduction looks adorably cuddly. And if the panda is feeling lonely, the same artist's jaguar and mandrill make a good addition to the poster arrangement."
• The Wrong Shop Panda poster >
• All kids' posters >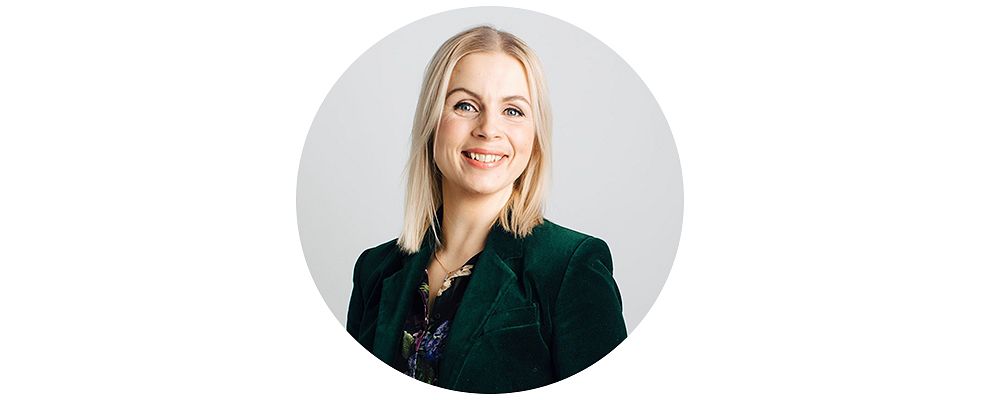 Avotakka's Managing Editor Miia Kauhanen is a mother of three living in a modern wooden house. Each child's room features something that is especially important to them: a teepee for the firstborn, a hammock for the family bookworm, and a dressing table and a canopy bed for the little lady.
See also:
• All design items for kids Finnish Design Shop >
Text: Miia Kauhanen Photos: Manufacturers