They say that nature is the best designer. The dazzling colors, fascinating patterns and ingenious forms found in nature have also inspired designers and artists throughout the centuries. We picked eight products from Finnish Design Shop's selection where you can see Mother Nature's handiwork.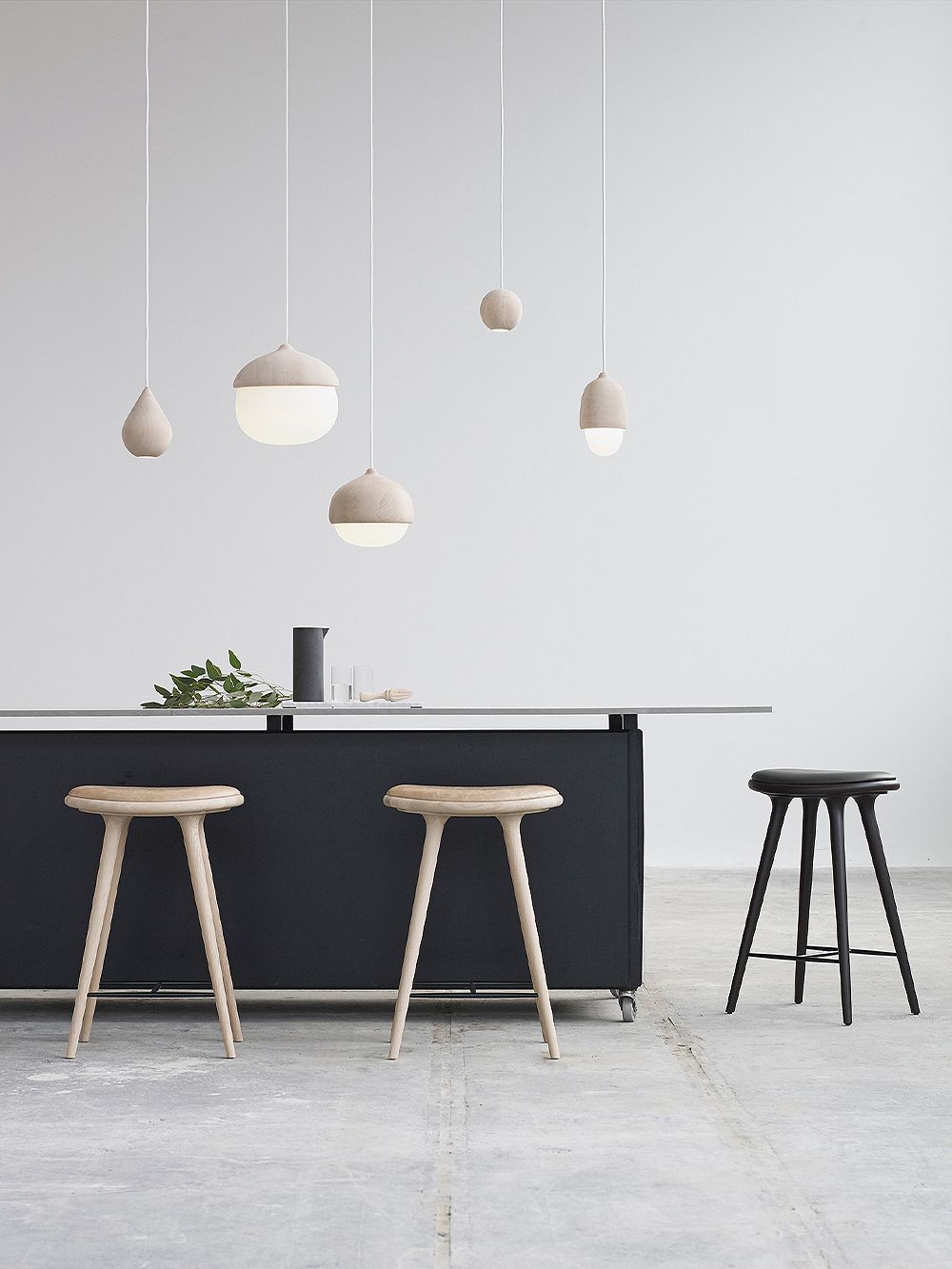 Oak forest atmosphere
The sympathetic Terho pendant by Mater reminds its owner of long walks in oak forests painted golden by fall sunlight. The lamp is the creation of Finnish designer Maija Puoskari, who gets inspiration for a lot of her work from Finnish nature. The top of the Terho pendant is made of waxed, FSC-certified linden, and the dome is mouth-blown glass. Which do you fancy: light wood with opal glass or black wood with tinted glass?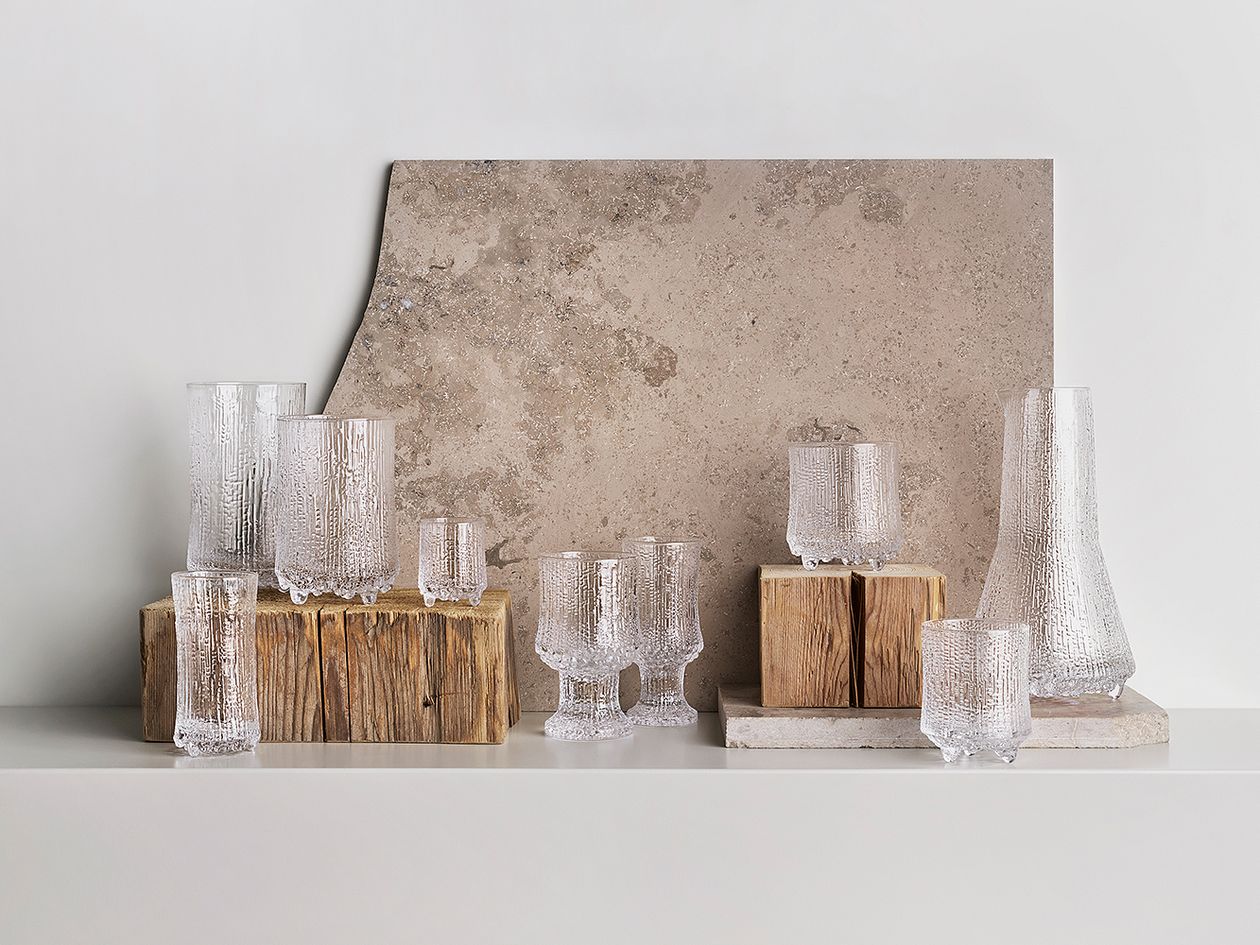 Ice-cool design classics
You cannot really talk about design that hasn't been influenced by nature without mentioning Tapio Wirkkala's Ultima Thule collection, with each item having a surface similar to ice melting in the spring. The organic pattern is created with a specific technique in which molten glass is allowed to find its shape in carved molds.
Wirkkala designed this collection, which has become a favorite with Finns, in 1968. It gained international recognition when Finnair started using it on its scheduled flights between Helsinki in New York in 1969. 2015 was the centennial of Tapio Wirkkala's birth, and to commemorate this, Iittala re-lauched from the Ultima Thule collection two plates, a sparkling wine glass, a pitcher and also, as a new product, a 60 cl beer glass launched in that year.
• Iittala Ultima Thule O.F. tumbler >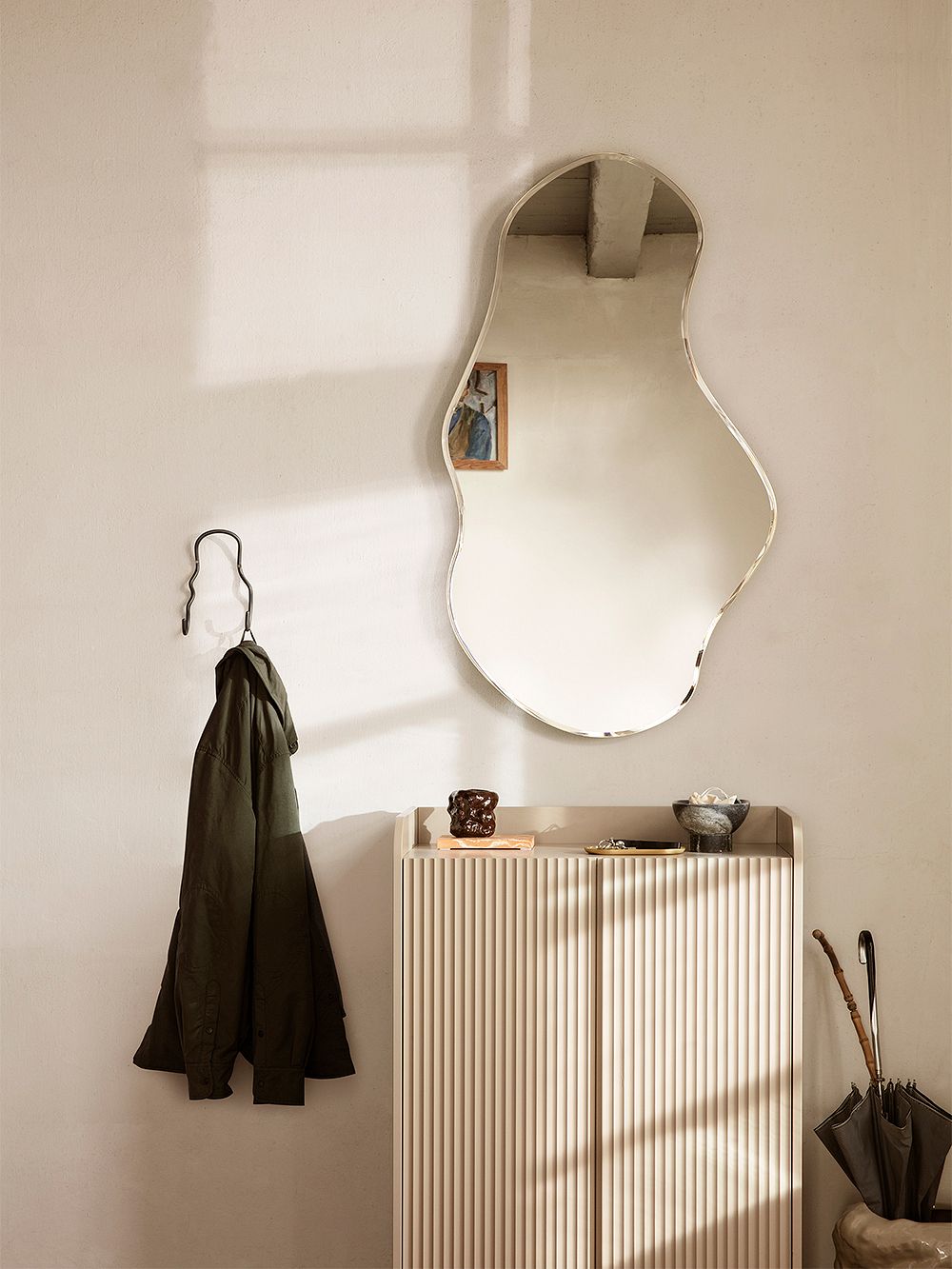 Smooth eye-catcher
The Pond mirror by Ferm Living derives its inspiration from the smooth movements of flowing water. The mirror's asymmetrical, organic shape creates a touch of calm softness into the room. Pond is not just a mirror but a decorative wall piece that can be hung in a variety of ways. The mirror has a thin brass frame, and the background is black.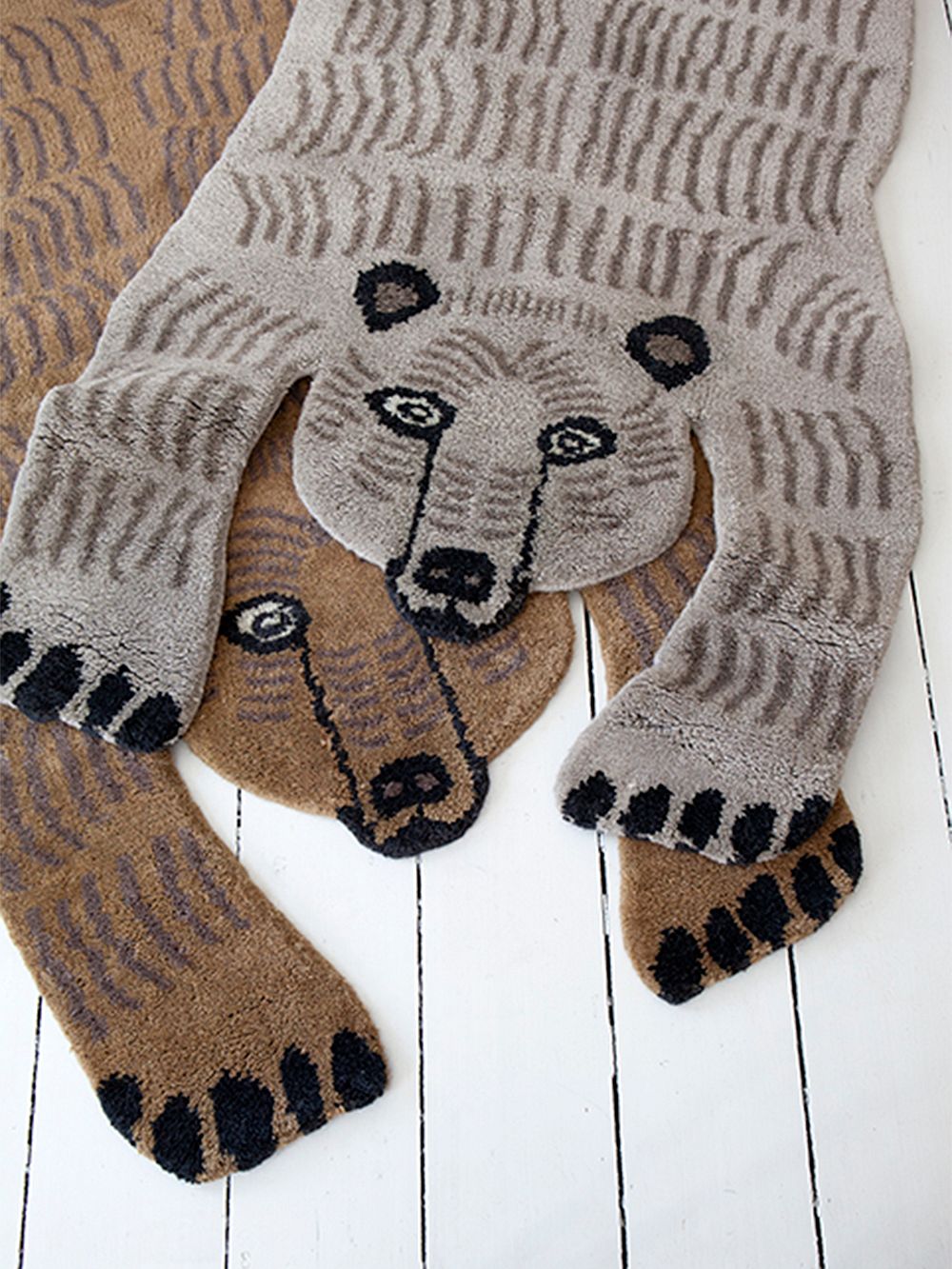 A bear in your living room
The fun Bear rug by MUM's makes you feel good and keeps your toes warm. Designed by Teresa Moorhouse, known for fresh and graphic patterns, this rug can be used as a personal eye-catcher in the living room, or as an item to cheer up a child's room. Bear rugs are available in many sizes and colors, and you can combine them to have an entire bear family. MUM's wool products are woven by hand from local, mulesing-free wool in the MUM's workshop in Northern India with a strong respect for ethical working conditions.
• MUM's Bear rug >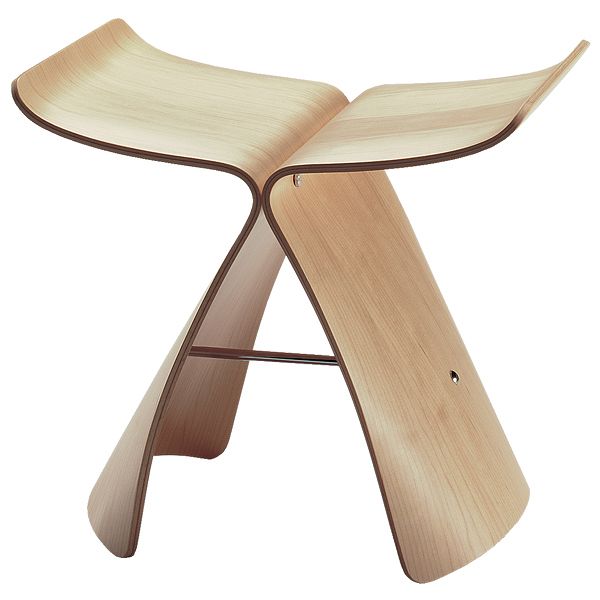 Airy seat
The Butterfly Stool, designed by Sori Yanagi for Vitra, resembles, as the name implies, a pair of open butterfly wings. The light and delicate stool combines Japanese design and the method, pioneered by Charles and Ray Eames, to treat and bend plywood. The Butterfly Stool is available in maple and palisander.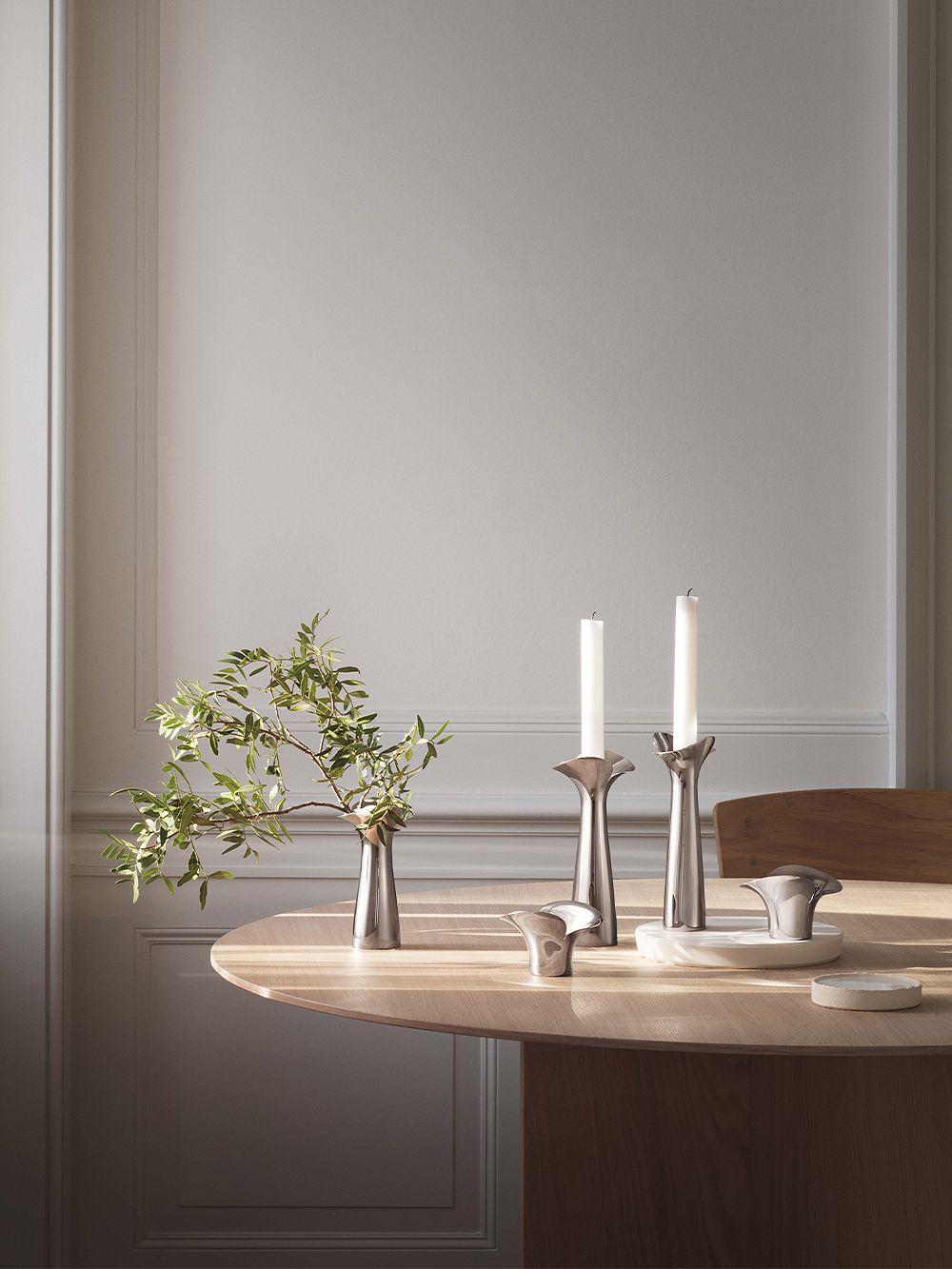 Flourishing candleholders
Georg Jensen's Botanica candleholders for the Bloom collection in mirror-polished steel capture the moment in spring when the first petals are gently opening. Danish designer Helle Damkjær is known for her unique method of always first making an initial clay design, helping her to capture natural warmth and softness into her metal objects.
• Georg Jensen Botanica candleholders >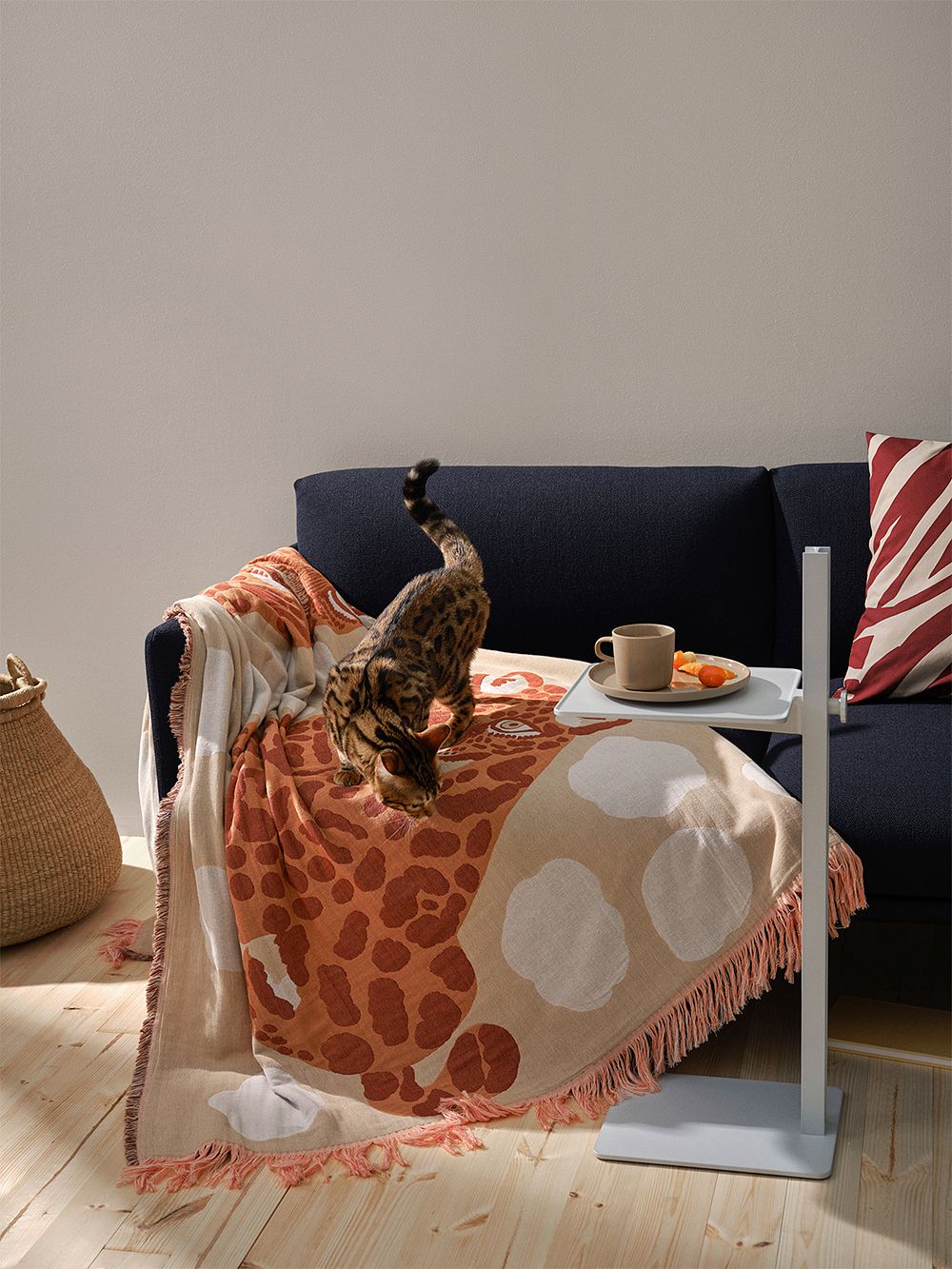 Get wrapped up in cat patterns
Marimekko's new Kaksoset blanket is illustrated with the spotted big cats designed by Maija Isola in 1970. Many people don't know that Isola also utilized the patterns she used for her textile designs in other type of visual art. The felines in the Kaksoset pattern is one such item, repeated almost in identical form in Isola's paintings and Marimekko patterns. The blanket is woven with Jacquard knit and made of cotton, 70% of which is recycled, with fringes on all edges. The colors are in reverse on the other side, so you can easily change the feeling in the room by turning it over.
• Marimekko Kaksoset blanket >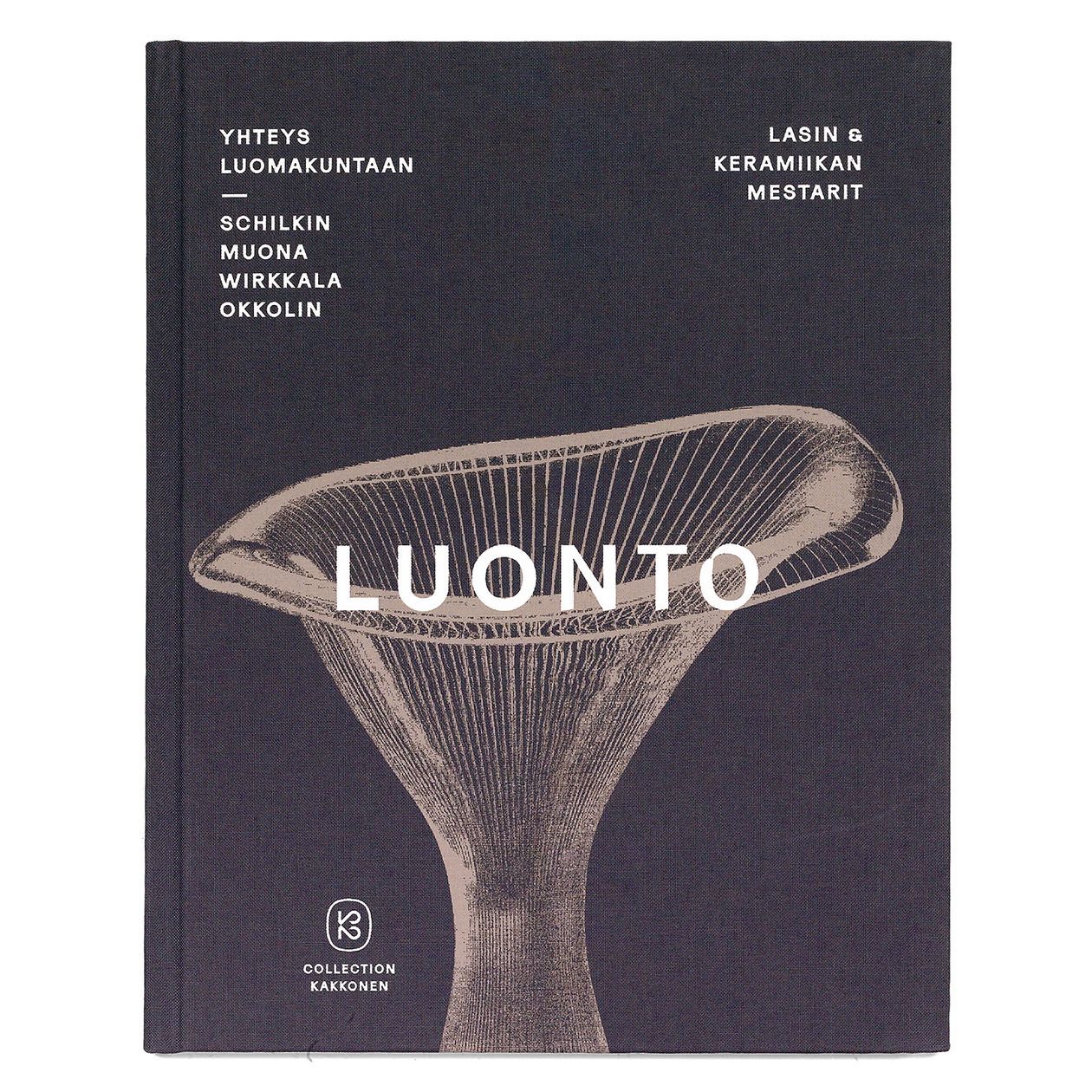 Natural beauty in book form
Finnish glass and ceramic art is also inspired by nature. Luonto – Yhteys luomakuntaan: Lasin ja keramiikan mestarit 2 ("Nature – Link with the creation: Masters of glass and ceramics 2") presents Finnish masterpieces from more than a century. Each book in the Lasin ja keramiikan mestarit series is an independent work that focuses on a specific theme in the history of Finnish design.
The second part in the series, Luonto ("Nature"), presents famous pieces by Michael Schilkin, Toini Muona, Tapio Wirkkala ja Aimo Okkolin that have been inspired by nature. You learn about the pieces and the artists not only through essays written by experts but also by numerous photos, and drawings by Vappu Rossi.
• Parvs: Luonto – Yhteys luomakuntaan >
See also:
• What's new at Finnish Design Shop >
Text: Kaisa Mikkola Photos: Manufacturers