Finnish Design Shop's interior architect, Maija Rasila, talks about her favorite products and styles in Design Stories' Favorites of the Month column. In June, she enjoys gardening and summer nights on her brand new patio.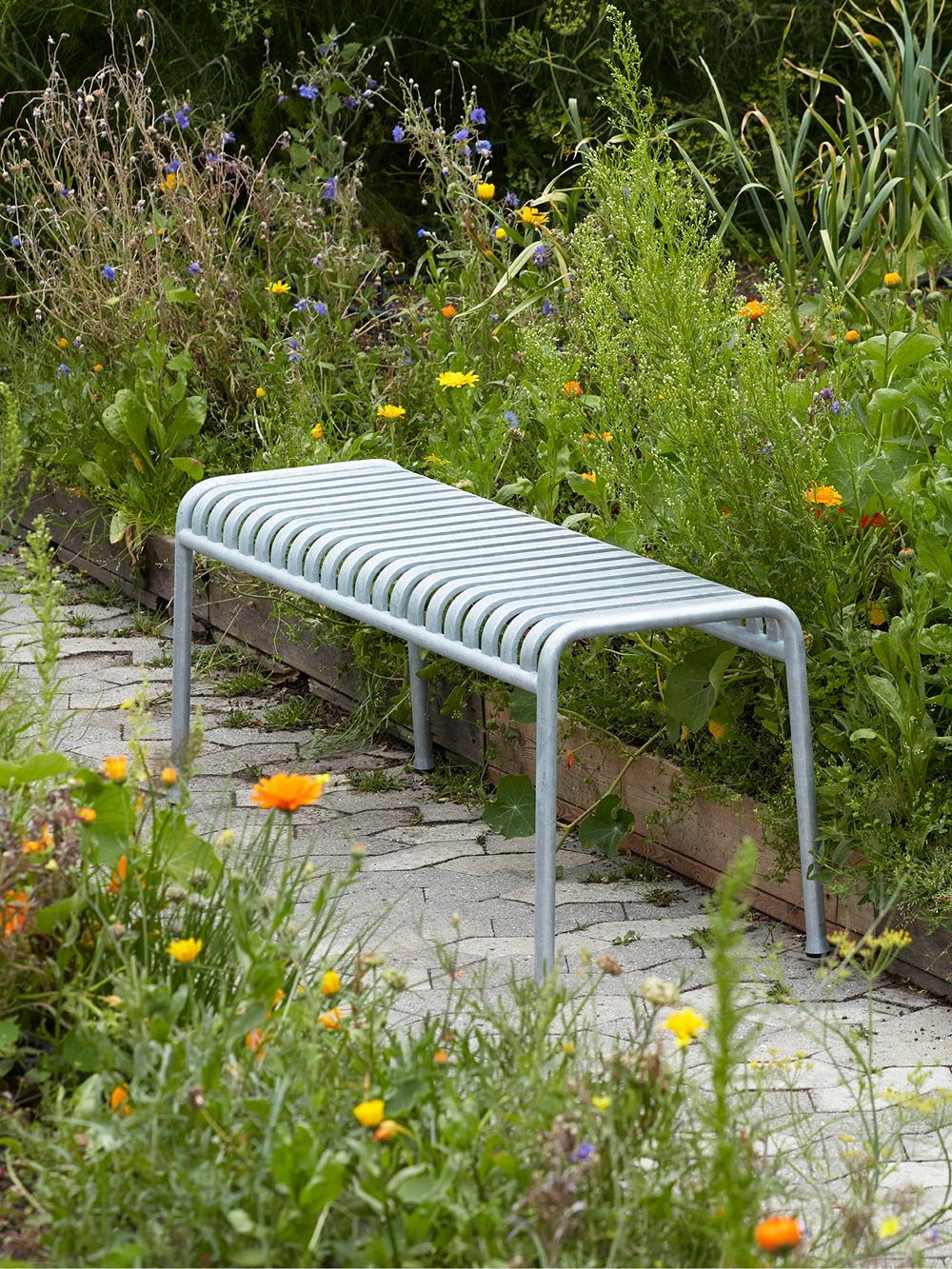 "FOR ME, YARD and gardening work are one of the best things summer has to offer, right after warm weather and sunlight. Especially now, during early summer, I'm very excited to do yard work, and I wish I could spend my every free moment outside in the garden.
I'm not much of a gardener, but I enjoy molding my surroundings to my liking with small adjustments – just like I do with interior design. In the garden, you can immediately see the results of your work, and you're rewarded with a cleaner, even more pleasant-looking yard. This is very rewarding and makes even heavy gardening chores feel a bit easier.
Just like interior spaces, outdoor spaces can be decorated. Even a small space can be turned into a wonderful summer oasis. With the right plant choices and materials to match, you can create a Japanese-inspired, minimalist look, or a rich, relaxed garden hideaway. Scandinavian-style, minimalist garden furniture fits in effortlessly with both of these styles."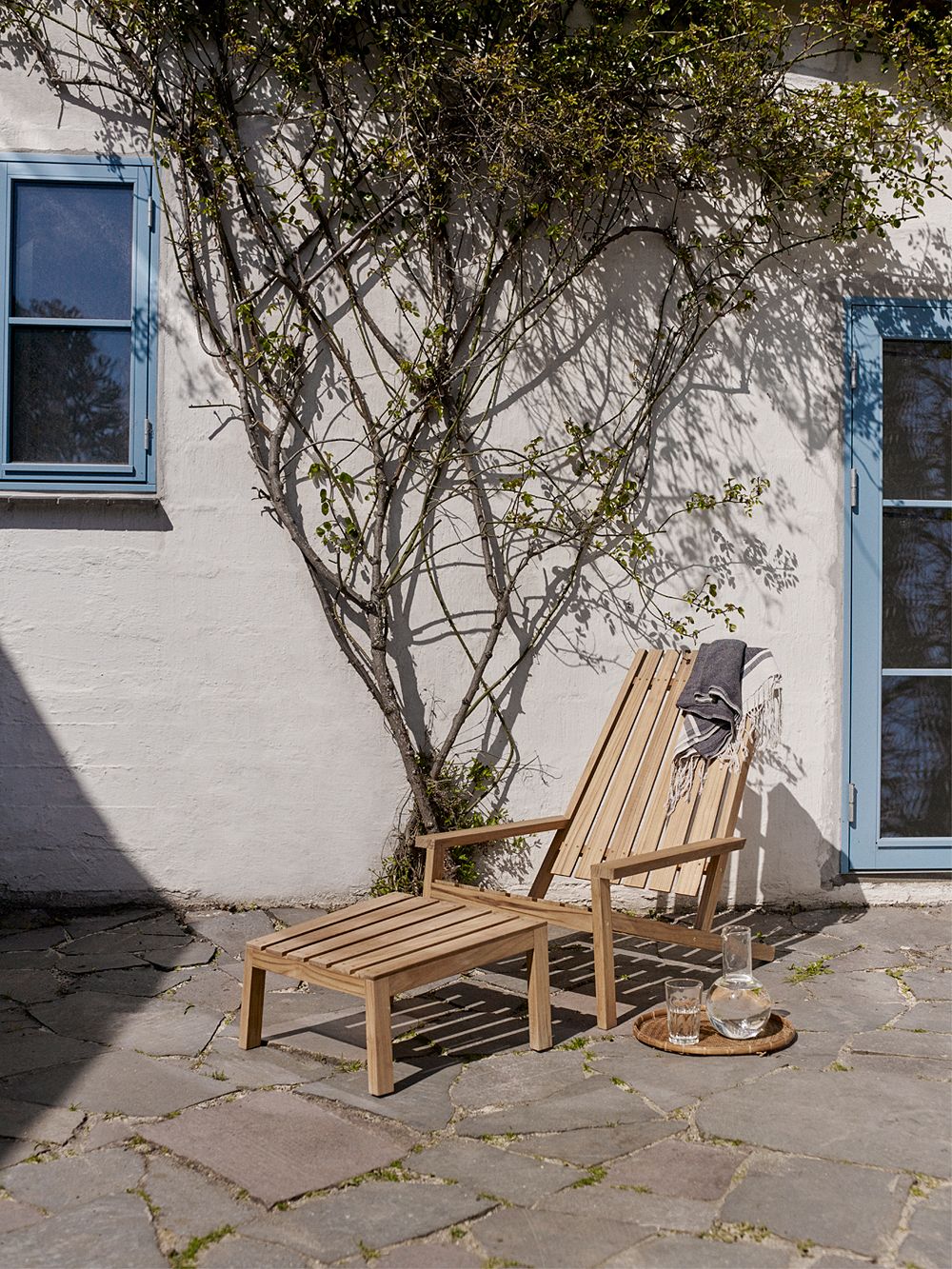 Deck chair 2.0
I was currently looking for a nice lounge chair for my patio, and I found myself repeatedly thinking about Skagerak's Between Lines chair. I love the deck chair-like design: classic, sharp and simple enough all at once. The chair is made of teak, and fits various styles of furniture: it softens up a modern decoration and brings a touch of clarity to a more traditional garden.
When I'm on the hunt for garden inspiration, I often find myself turning to the images used by Skagerak. The products are photographed in beautiful environments, which are an inspiring feast for the eye in themselves. I am currently building a small slate patio for my garden, and I can already see how well the teak chair will go together with it. I've already found a place for Skagerak's Mira table group, which I've stashed away in the storage for now.
• Skagerak Between Lines deck chair >
• All outdoor furniture >
Summer evening delights
In June, the Finnish summer evenings are already very bright, but it doesn't hurt to add a bit of light to the late nights spent in the garden. The most convenient way to add a bit of mood lighting is to use small, rechargeable table lights. A sleek, lightweight light can be easily transported wherever you currently need it. If you enjoy spending your evenings outdoors immersed in a good book, a table light is sure to be an useful purchase.
"The most convenient way to add a bit of mood lighting is to use small, rechargeable table lights."
During the last few years, the range of rechargeable lights available on the market has grown significantly. You can find a cordless outdoor light even in &Tradition's iconic Flowerpot series, which was originally designed in the 1960s. The IP44-classified light also features a dimmer, which makes it a versatile lighting choice. Outside the garden season, this light looks especially nice on a bookshelf or in a similar location where you don't want to have any cords visible.
• &Tradition Flowerpot table lamp >
• All outdoor lighting >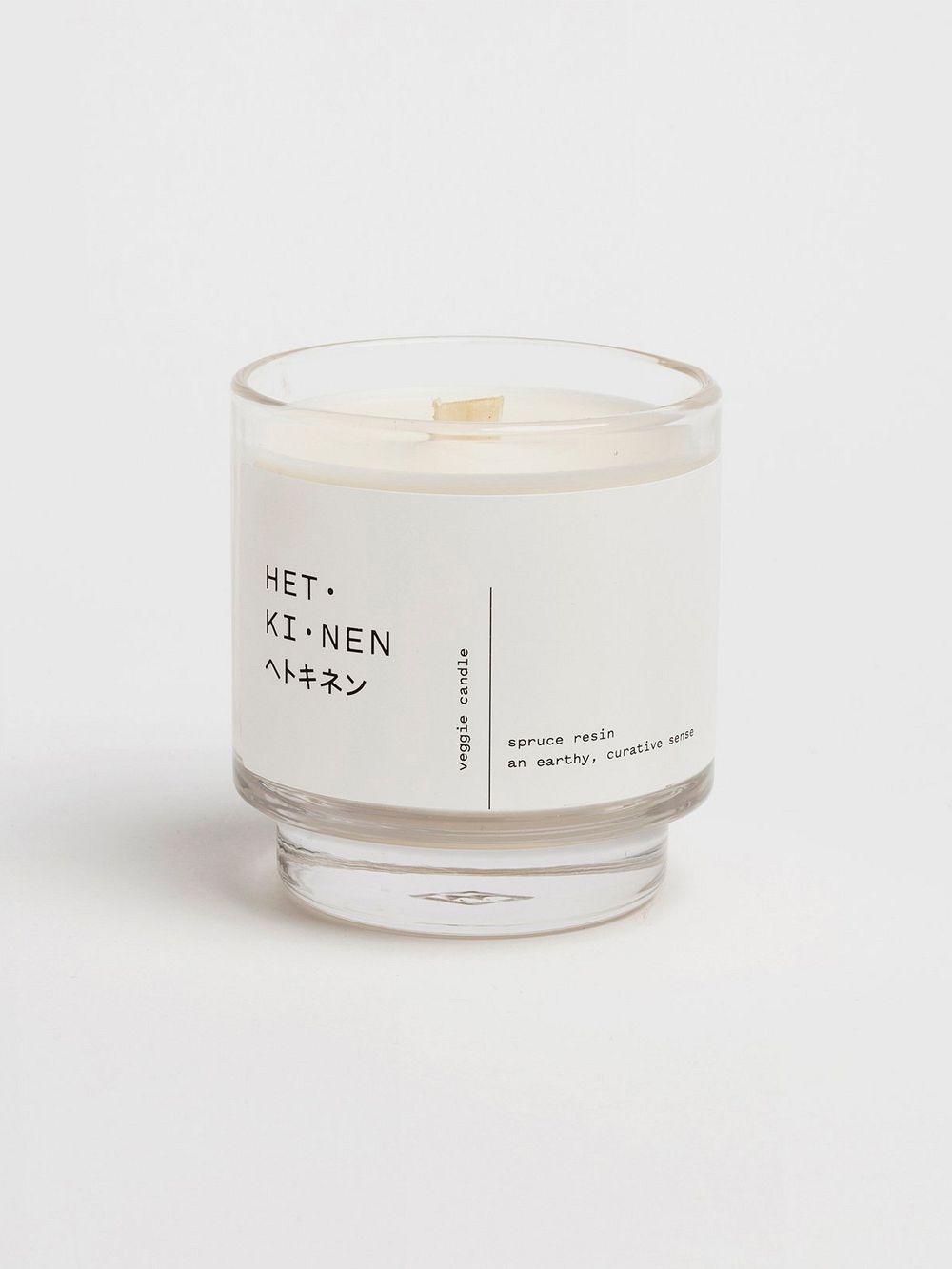 Fragrances add to the atmosphere
In my home and garden, the candle season continues all year round, but the style and number of candles change according to the seasons. I personally feel that scented candles are especially well-suited for the summer, and I'm in the habit of buying a new scented candle each summer. Individual candles cast in beautiful glass containers retain the summery atmosphere without bringing too much of an autumn feel into it. Different scents allow you to relive your best summer memories, even if the season seems far away.
I especially like neutral, natural scents, and this summer I'm thinking of trying out Finnish label Hetkinen's Veggie wax candles. The candles have a wooden wick that crackles slightly as they burn, emitting a slight scent of aspen. The candle, which burns cleanly and without emissions, is packed in a beautiful glass vessel that can also be utilized for storage afterwards.
• Hetkinen Veggie wax candle >
• All scented candles >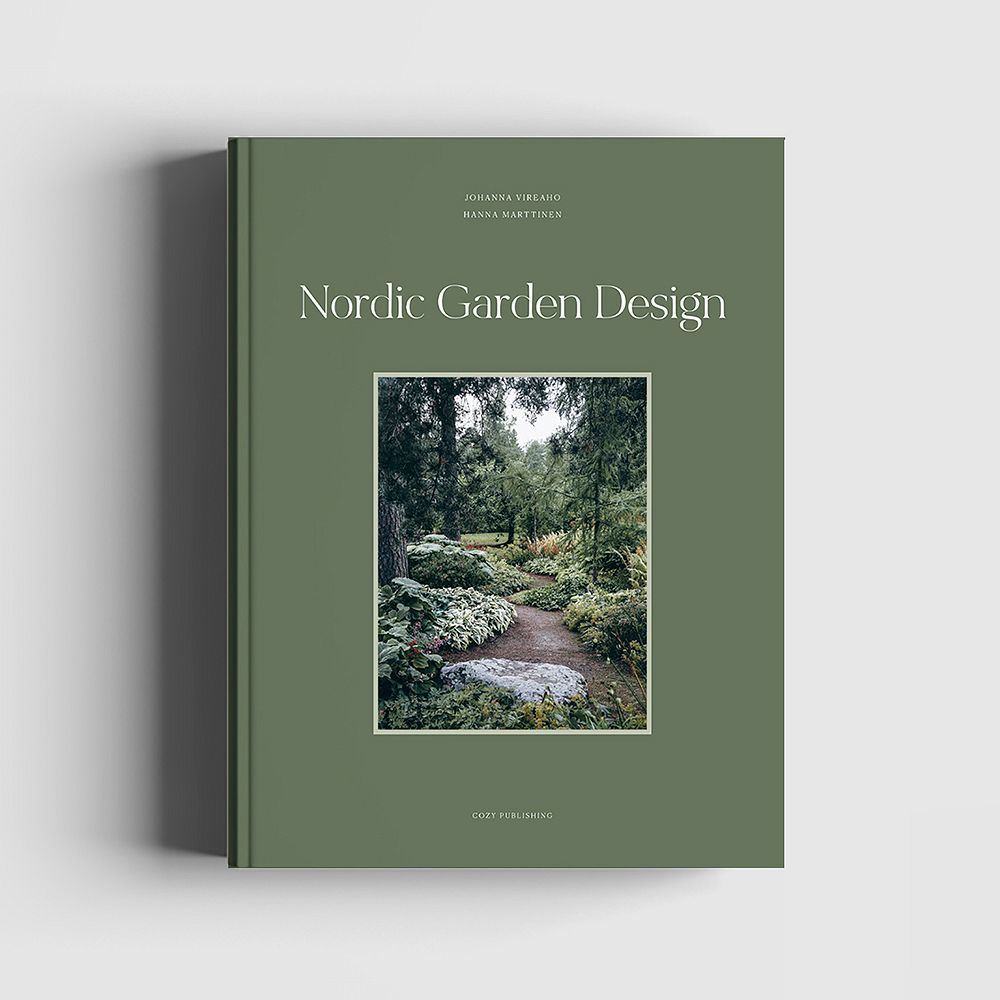 Garden inspiration
I love books about gardening, and in the summer, I feel like I could browse them to no end. I'm most inspired by rich, lush gardens where everything isn't geometrically straight, and there's still room for creativity and chance.
On the other hand, I also admire minimalist green oases that fit the clean architecture surrounding them perfectly. Closeness to nature and compatibility with the milieu are both important to me. I want the buildings and the surrounding gardens to form a uniform, complementary whole. I find that this often makes for the most natural results.
The book Nordic Garden Design presents different Nordic gardens created by both professionals and long-time enthusiasts. In addition to inspiring gardens, the book also explores plants and various styles. This would make a good addition to my bookshelf!
• Nordic Garden Design by Cozy Publishing >
• All lifestyle books >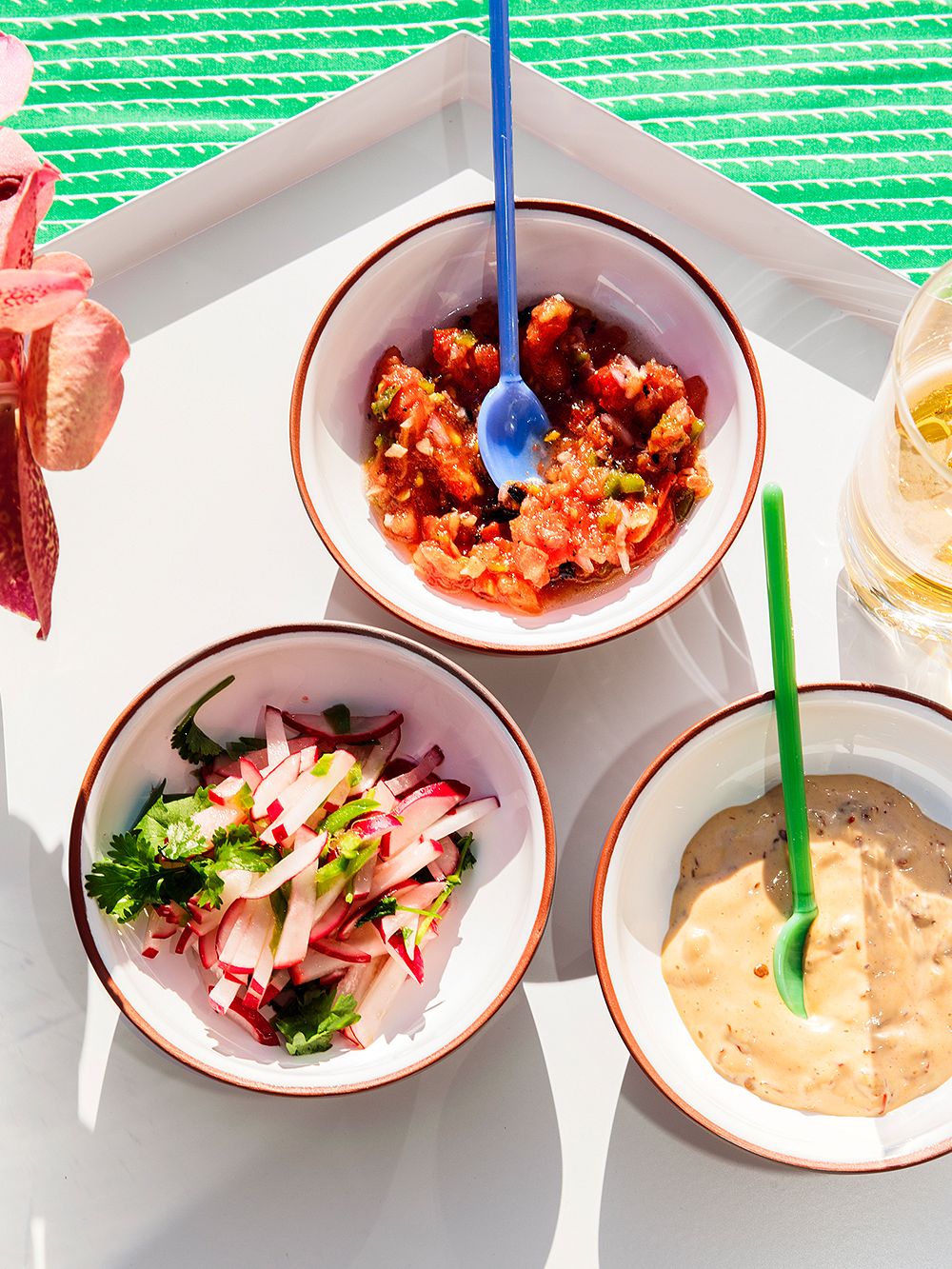 The most beautiful cups of the summer
Raise your hand if you can't wait to have dinner in the garden and gather around outdoor tables! An attractive summer table setting calls for dishes that look natural and fit the overall style of the garden. I've long admired the ceramics of the Latvian company Vaidava. The tableware from their Earth collection is relaxed and uncomplicated, combining unglazed red clay on the outside with white-glazed clay on the inside. The different-sized bowls can be used for salads, dips and antipasti alike, and make for a beautiful, summery setting when combined with classic white tableware, for example.
• Vaidava Ceramics Earth bowls >
• All dishware >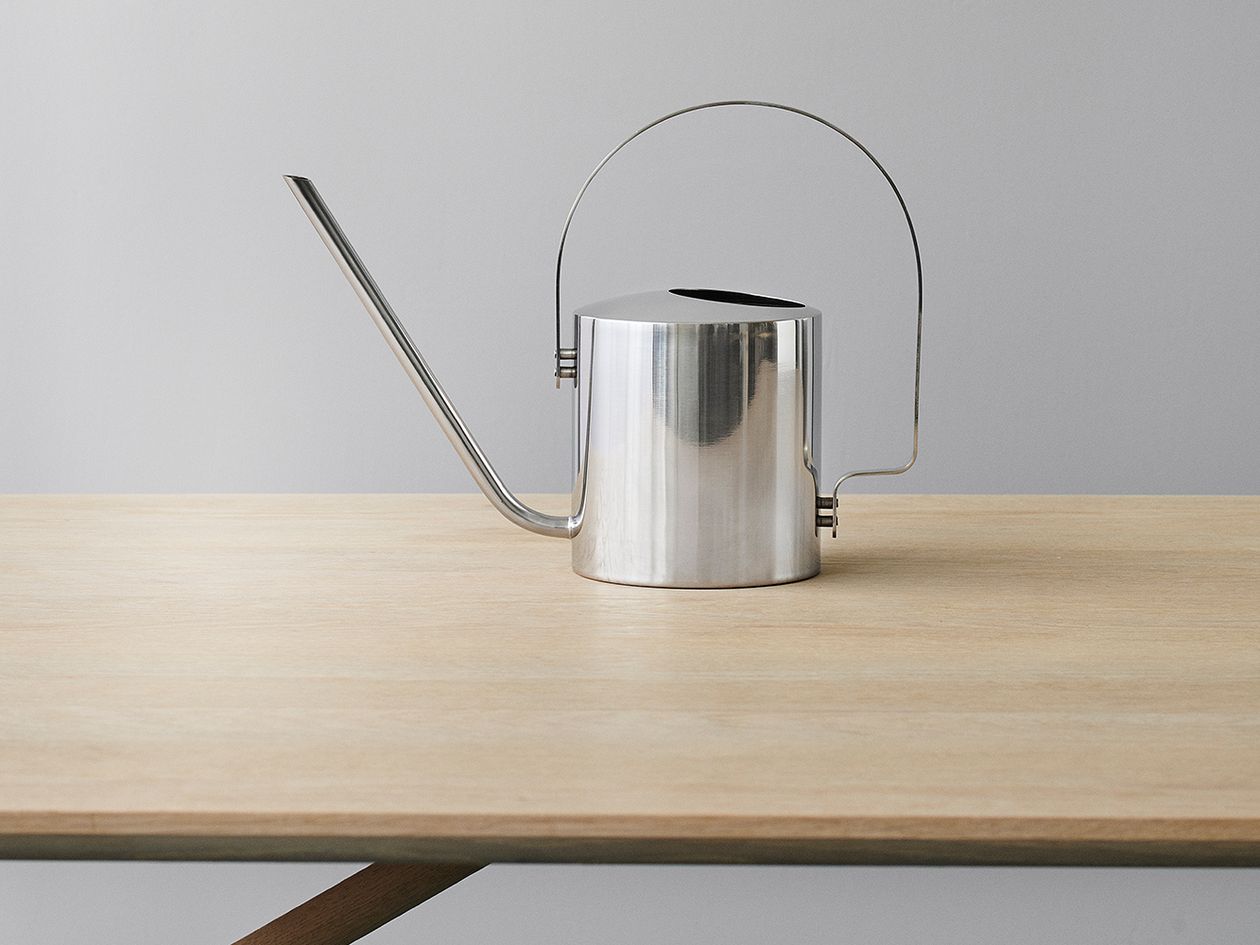 The best watering cans are easy on the eyes
With the right tools, gardening and plant care are even nicer. Stelton's streamlined Original watering can is especially handy when caring for houseplants or a small balcony greenery. There's no need to hide this steel can away when guests arrive. It represents what I think is the best part of many everyday design objects: the union of functionality and beauty.
"The Original watering can is a union of  functionality and beauty."
The 1.7-liter jug was originally designed in 1978 and re-launched last year in honor of Stelton's 60th anniversary. It's wonderful that this classic item is available again. I would also like to see more variety in the design of large garden watering cans – it's one of the items you want to keep out in the open so that it's always at hand.
• Stelton Original watering can >
• All watering cans >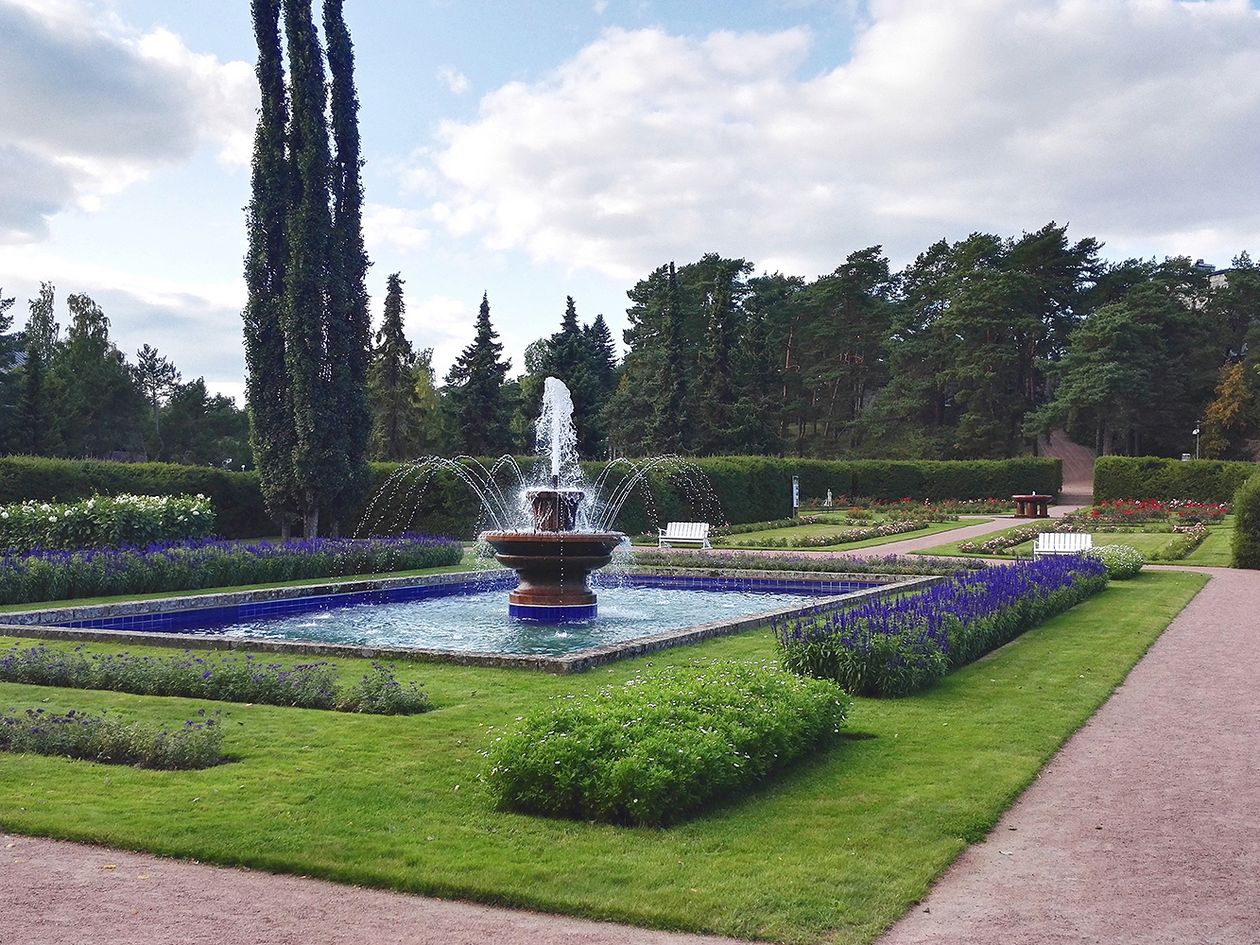 Garden tourism
Touring different gardens is a fun summer activity. I would venture to guess that by next summer, domestic garden destinations will be popular – along with domestic tourism in general.
During the summer, I intend to visit at least the lush gardens of the President of the Republic of Finland's summer residence Kultaranta in Naantali. The residence offers both guided tours and opportunities to wander the garden on your own during set hours.
Botanical gardens in different cities are one of my long-time favorite picks that always have something new to offer. They are also a good location for when you just want to wander around aimlessly and enjoy the beautiful surroundings.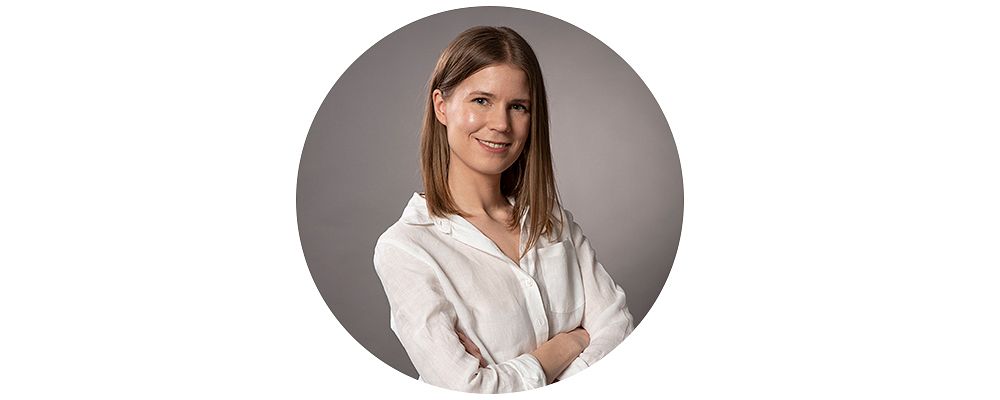 In this column, interior architect Maija Rasila picks the most inspiring products, objects and issues of the month from novel and classic items. Modern Scandinavian style can be spiced up with plenty of details, surprising colors and personal touches.
Text: Maija Rasila Photos: Suvi Kesäläinen, manufacturers and Visit Naantali