Finnish Design Shop's interior architect Maija Rasila talks about her favorite products and styles in Design Stories' Favorites of the Month column. In October, she is making her home cozy for the winter and dreaming of a short fall trip to Porvoo.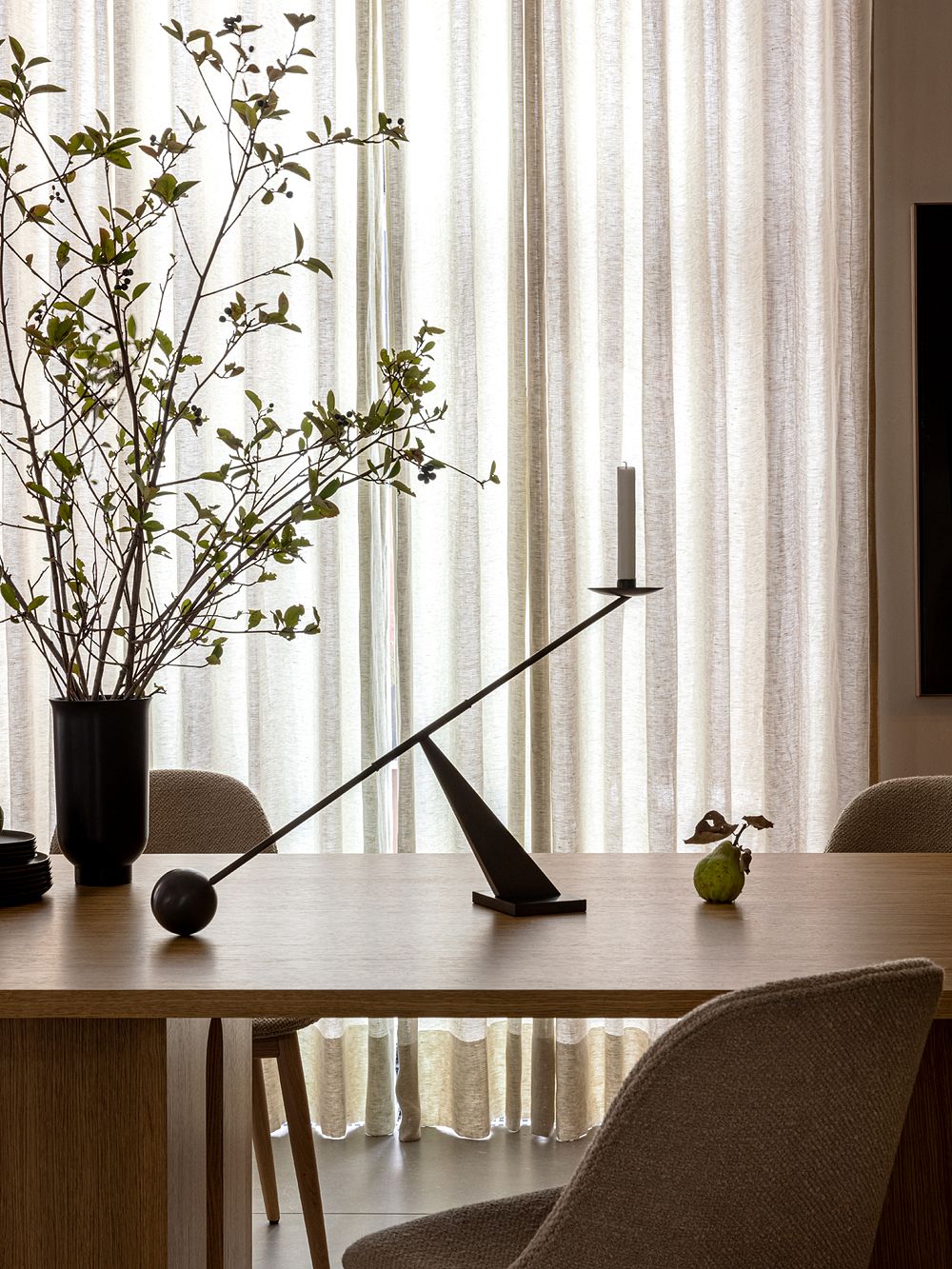 "EARLY FALL IS one of my favorite seasons, but the time after that not so much. Fortunately, you can make the most of the darkening season by turning your home into a comfy nest to curl up in the evenings. Now is the perfect time to check that you have all the necessities at home: sufficient lighting, soft throws, comfortable furniture and delightful details that almost make you look forward to the coming months."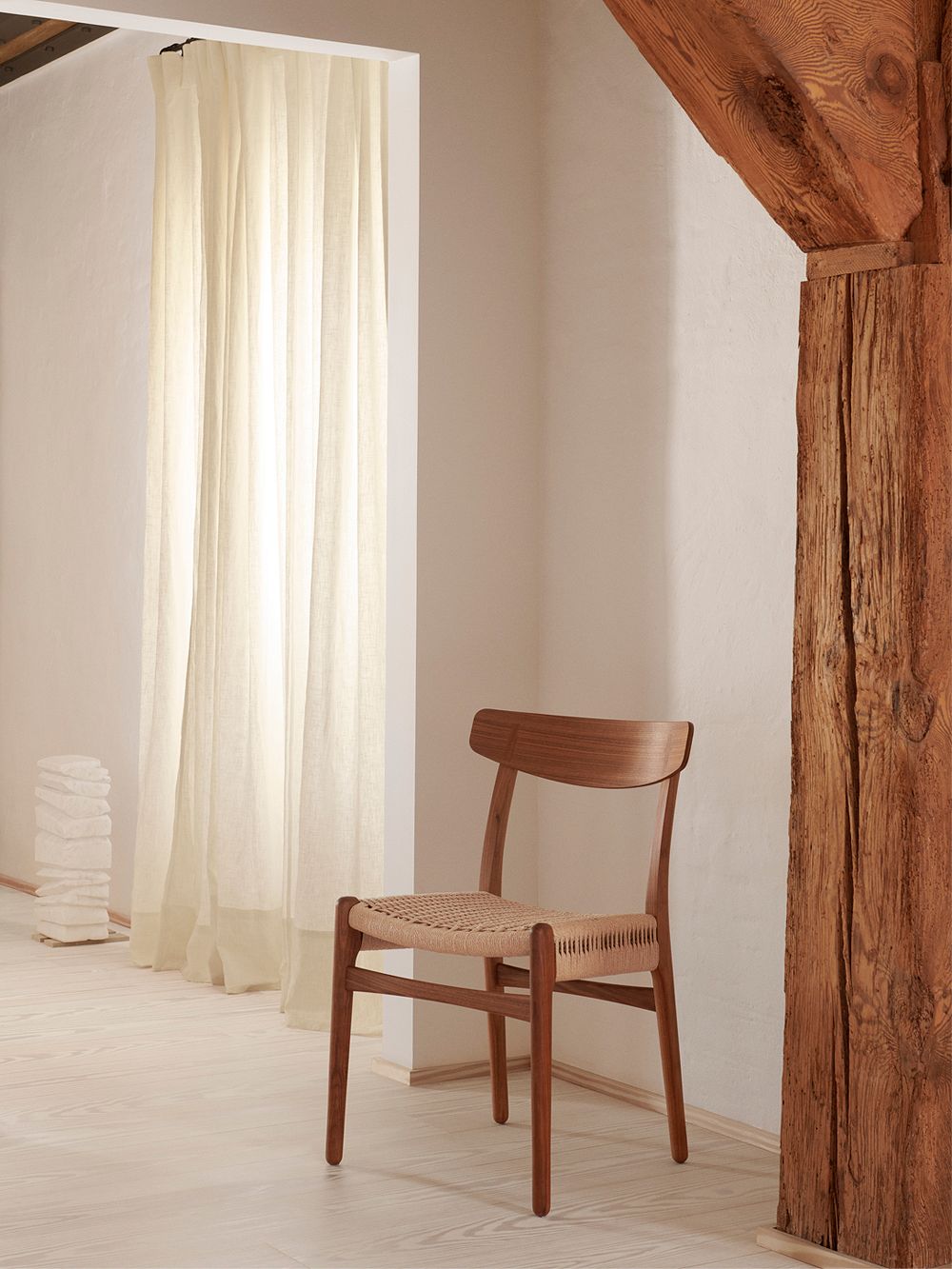 Bought for life
If there's still room for a classic at your home, I recommend checking out the furniture by Carl Hansen & Søn, one of the most iconic brands in the world of design. This fall, these amazing Danish classics have also become available in Finnish Design Shop! Although it's impossible to choose just one favorite among the brand's products, my personal favorites include the CH23 chair in the picture. It's rectangular yet rounded shape works well with various dining tables, and the chair also looks beautiful on its own.
Carl Hansen's products have usually been made of light-colored wood, but trendy walnut gives the piece character. So, if you're looking for an updated classic, try this tone. It stands out beautifully against a simple background.
• Carl Hansen & Søn furniture >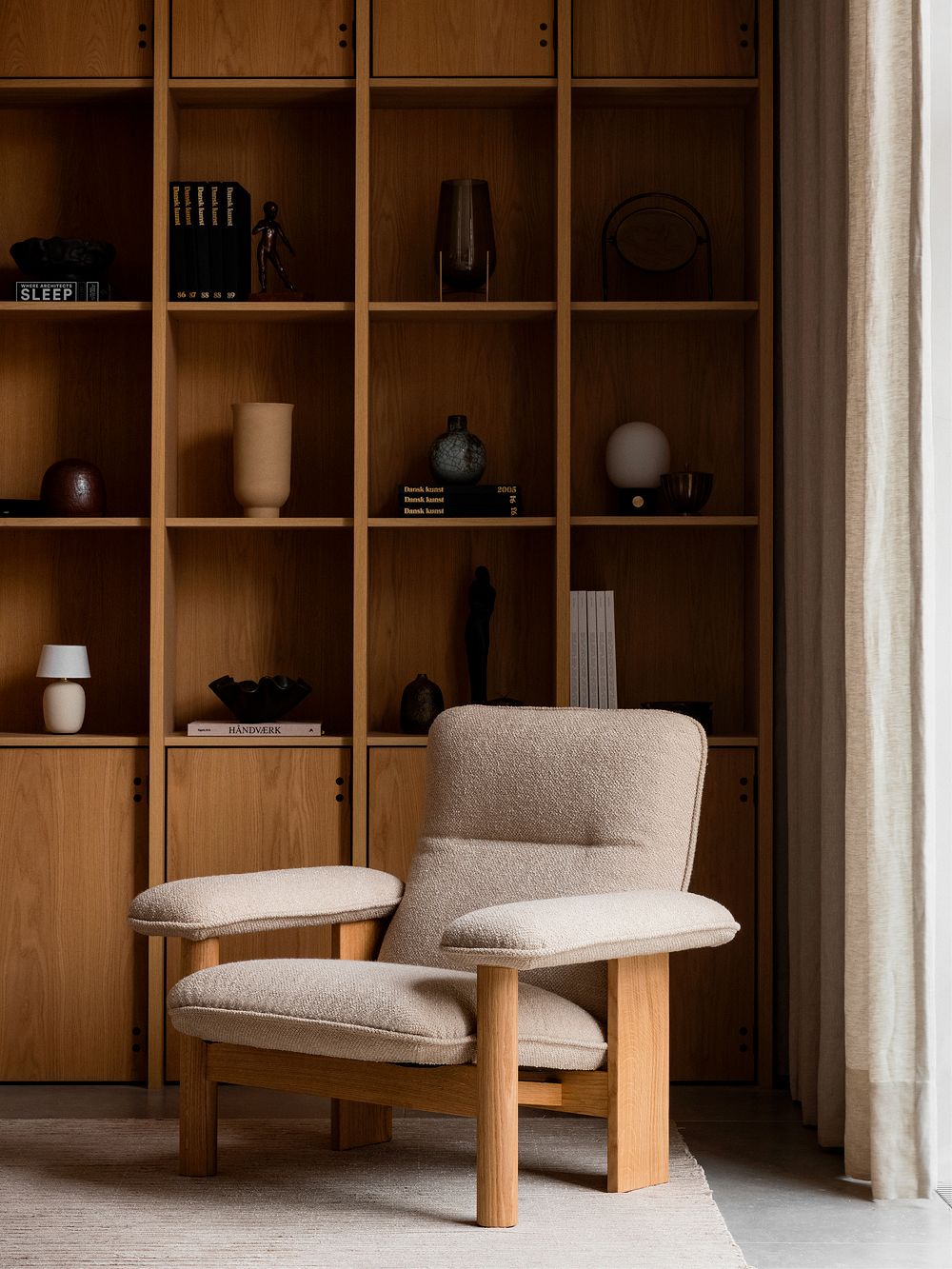 The 70s meet modern design
Menu's new Brasilia lounge chair combines two very trendy elements: the spirit of the 70s and bouclé fabric. The shape of the chair somehow reminds me of Asko's Bonanza furniture, which was highly popular in Finland in the 70s. Who knows, perhaps this product line will be revived in the wake of current trends.
The sleek, sturdy and low chair nicely complements authentic 70s interiors as well as streamlined contemporary architecture that draws inspiration from the era. The chair would be perfect for bungalow-inspired new houses with wooden slats, large windows and vertically laid tiles.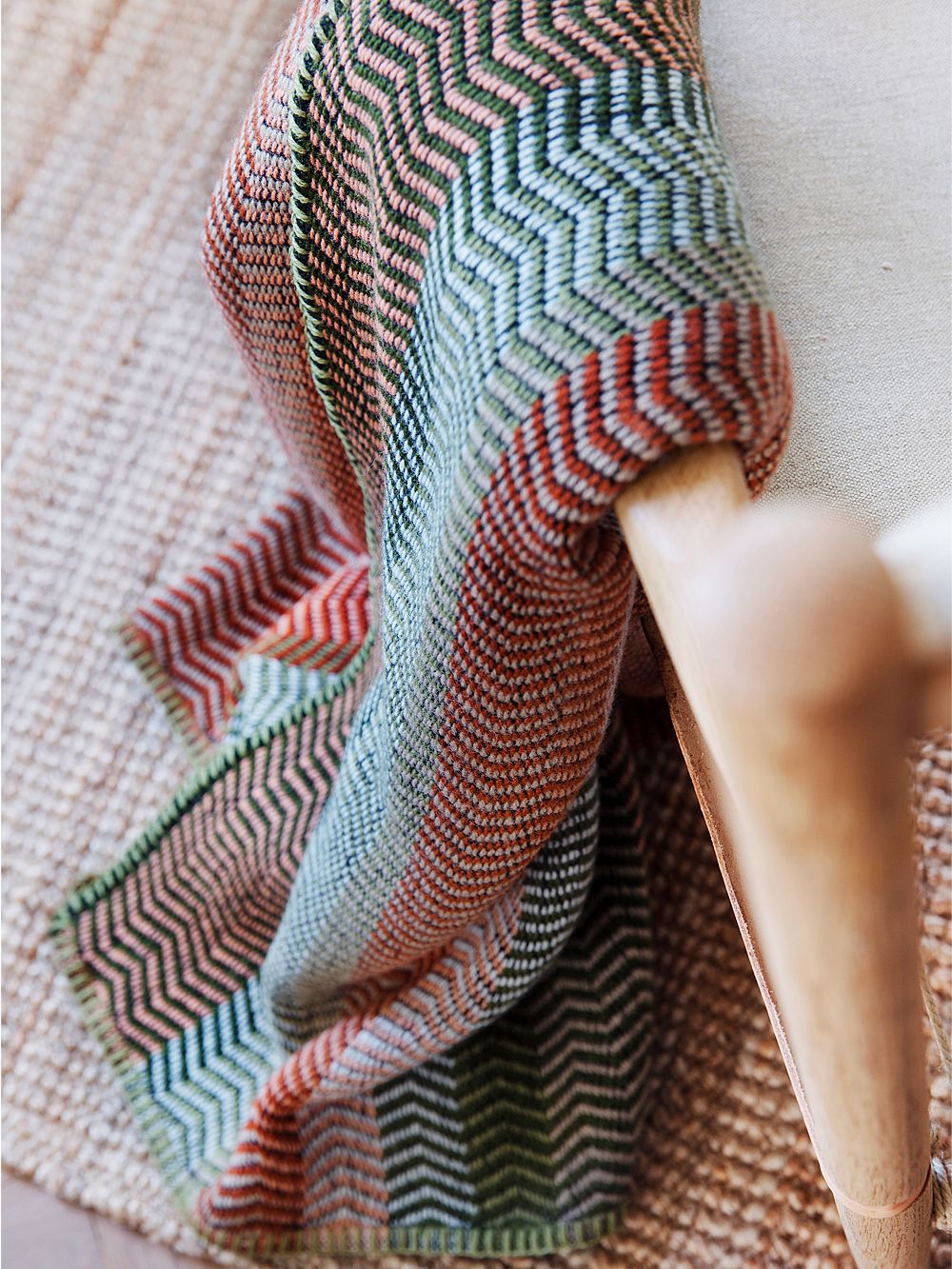 Loveliest throw of the fall
I love high-quality textiles that feel wonderful, last for years without getting scruffy and aren't too tied to a particular time or trend. Danish Røros Tweed offers all these features; their selection includes timeless high-quality wool products in glowing colors that bring the perfect fall atmosphere to your sofa.
Pictures do not completely do justice to these products, which is why you must experience them live to feel the luxurious wool and see how beautifully the colors blend together. Although I've already chosen a few different Røros Tweed cushions that would be perfect for my sofa, the Fri throw featured in the picture has started to seem like a particularly attractive choice for the winter. If I had that throw on my shoulders, I wouldn't mind the cold fall weather.
• Røros Tweed throws and cushions >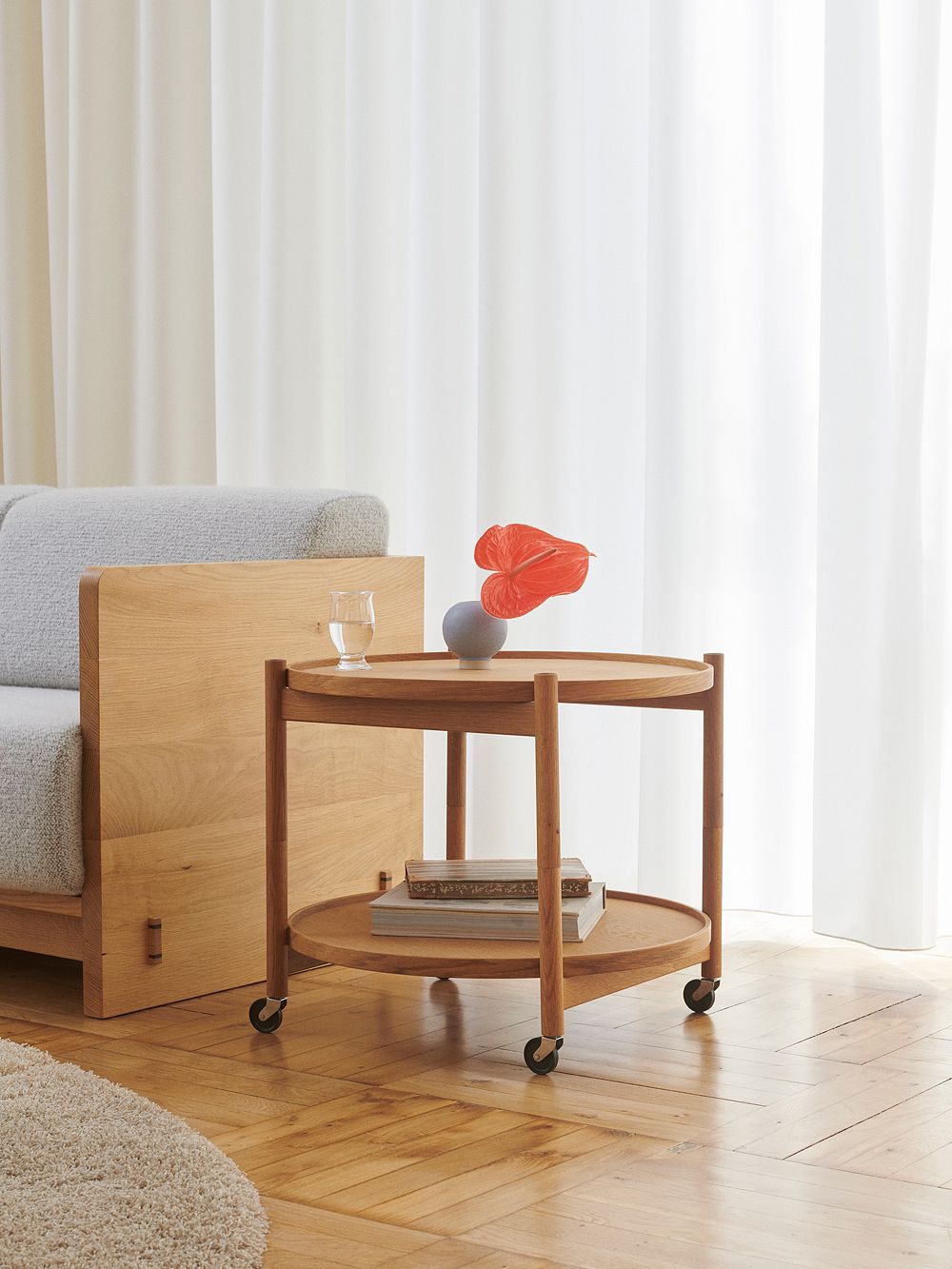 Right by your side
In my opinion, side tables and additional countertops are an essential part of functional everyday life. In addition to being functional, they also often complete the look of the space; small objects placed on countertops enliven and complement the rest of the interior.
I especially like the classic yet suitably simple look of the Bølling serving tray table by Brdr. Krüger. The various size and color options make the product more versatile. For instance, the smaller tray table could even be used as a bedside table. Thanks to the reversible trays in two different colors, the look of the table is easy to vary.
• Brdr. Krüger serving tray tables >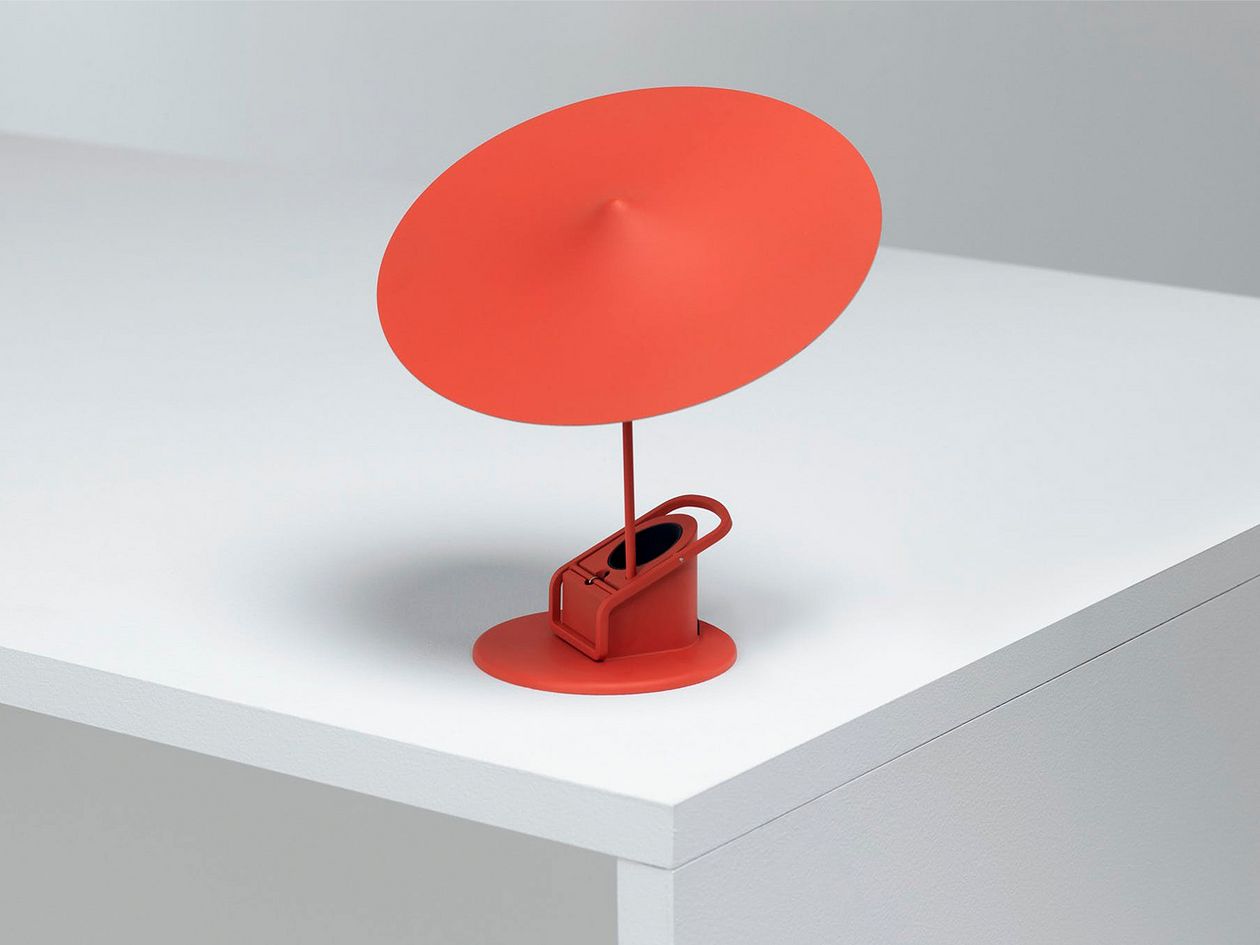 Illuminate your home
Now is the time to check the lamp situation in your home and make the necessary purchases. The rapidly darkening evenings ruthlessly reveal if the lighting at your home is lacking.
When it comes to lamps, I like various models ranging from classics to more experimental options. Wästberg's w153 Île lamp, designed by Inga Sempé, has a nice, innovative shape. The seemingly simple lamp can be placed on a table or attached to the edge of a shelf or desk with its clamp. The lamp's shade can be directed for reading or to provide softer, ambient light. In addition to the safe choices of black and white, the lamp is also available in bolder colors, such as poppy red, light yellow and petrol. These colors make the simple model trendier and more interesting.
• Wästberg w153 Île table lamp >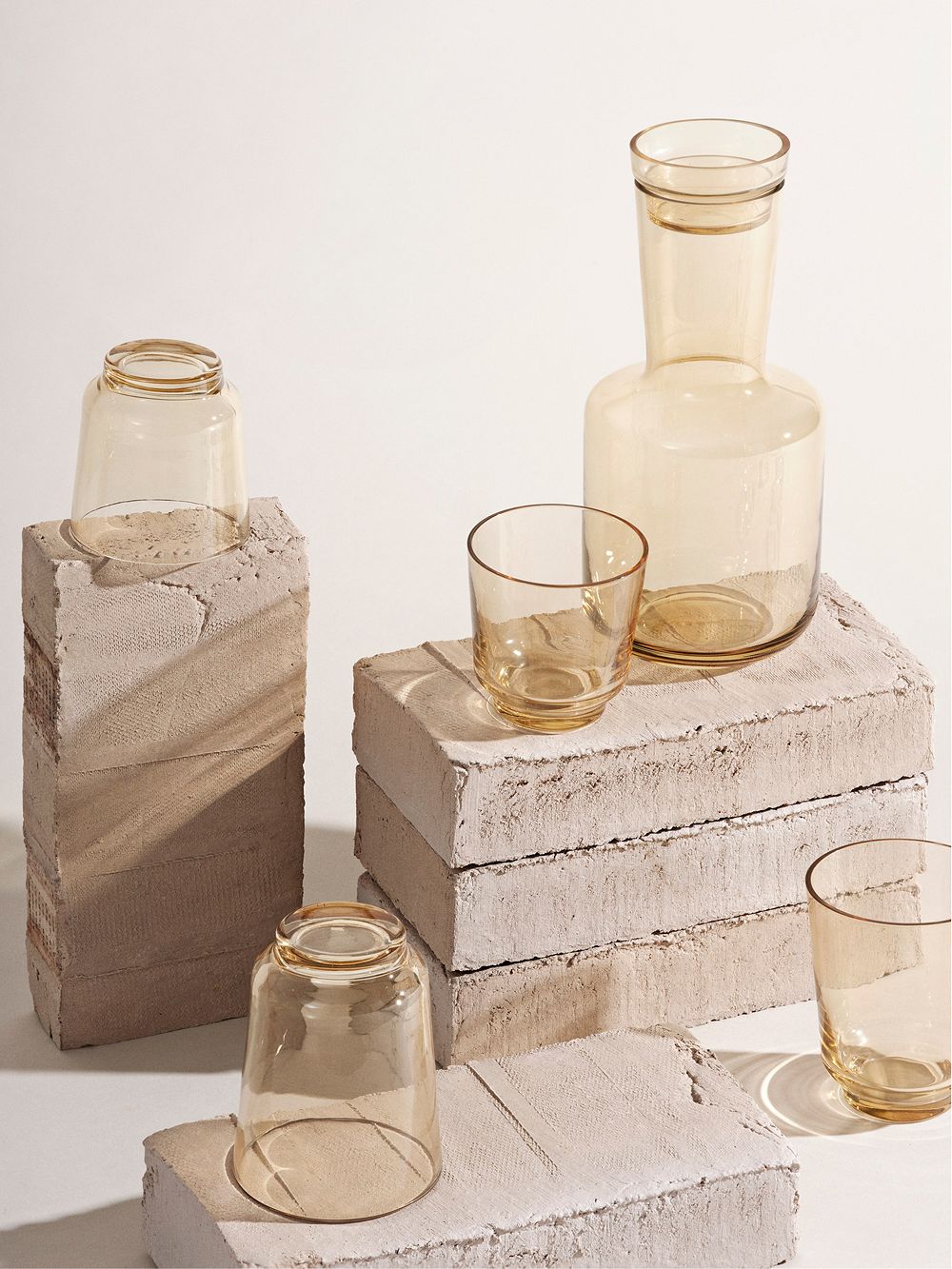 New details for table settings
Colored glass has made a strong comeback in recent years. Colored glass objects make a nice change and often also give the food a fresh look – a few new products are enough to enliven the kitchen and table setting.
This fall, Muuto launched a new glass collection, Raise, which includes tumblers and a carafe. The soft, sand-brown tone looks particularly appealing, and the modern, elegant design of the products is also easy on the eyes. It's like these products were designed for simple, Scandinavian table settings for the fall!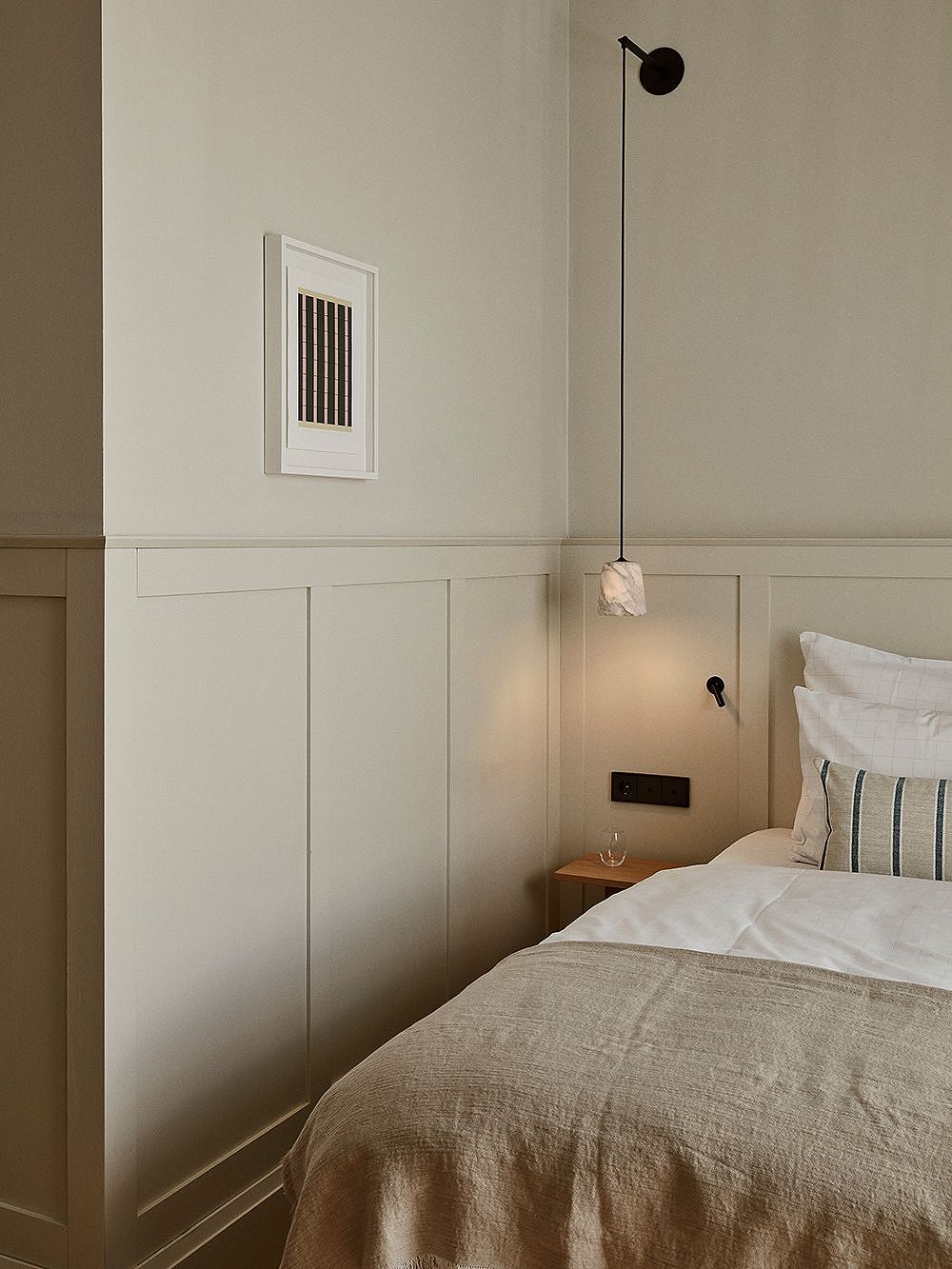 Thinking about a fall trip
A short getaway to escape my busy fall schedule sounds so good right now. Hotel Runo in Porvoo, Finland, would be the best destination, as I'm sure that the serene atmosphere, proximity to nature and historic setting would be perfect for a lovely fall trip.
The hotel's inspiring interior was designed by Studio Joanna Laajisto. In addition to beautiful products, the place is also great for checking out amazing art by one of my favorite artists, Inka Bell. I've been eyeing her art for some time, thinking that it would also make a great addition to my home.
• Runo is a boutique hotel in Old Porvoo >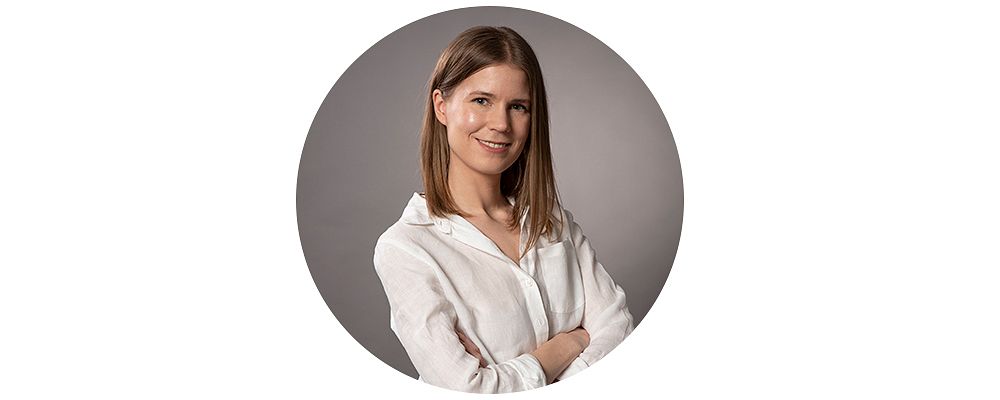 In this column, interior architect Maija Rasila picks the most inspiring products, objects and issues of the month from novel and classic items. Modern Scandinavian style can be spiced up with plenty of details, surprising colors and personal touches.
Text: Maija Rasila Photos: Manufacturers and Mikko Ryhänen