Switch to the autumn mood and make yourself a steaming drink! An everyday tea or coffee moment rises to a new level with high-quality tableware and beautiful accessories. See our favorites for a season of hot beverages and enjoy some cozy quality time.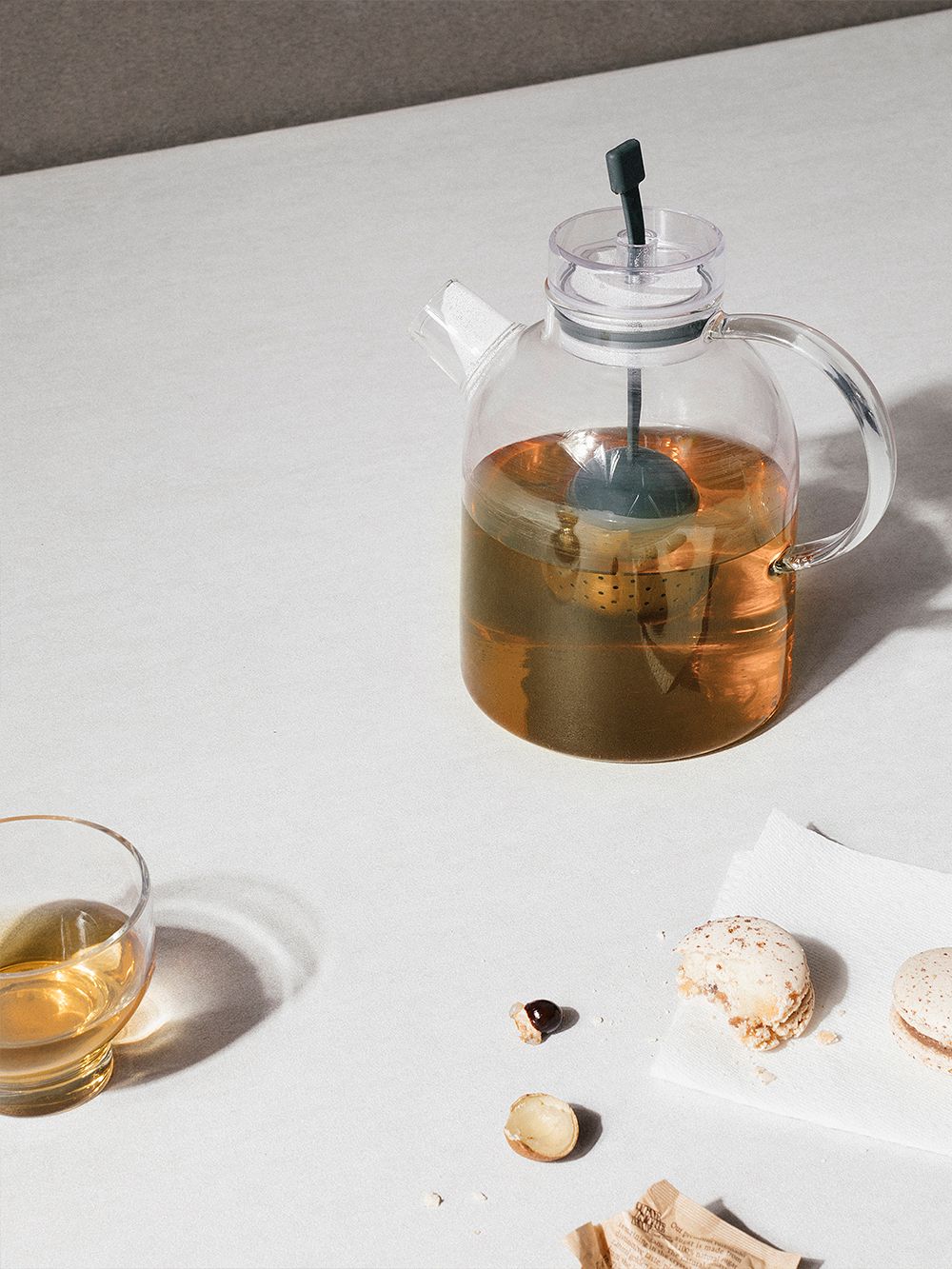 For all the senses
Menu's Kettle teapot meets the needs of even the most demanding tea lover. The simplistic design and transparent glass display the tea and the brewing process in a beautiful way. The tea filter in the center is easy to lift by pulling the silicone string. Designed by Norm Architects, the pot is the perfect gift idea for a true tea fan.
• Menu's Kettle teapot >
• All coffee pots & teapots >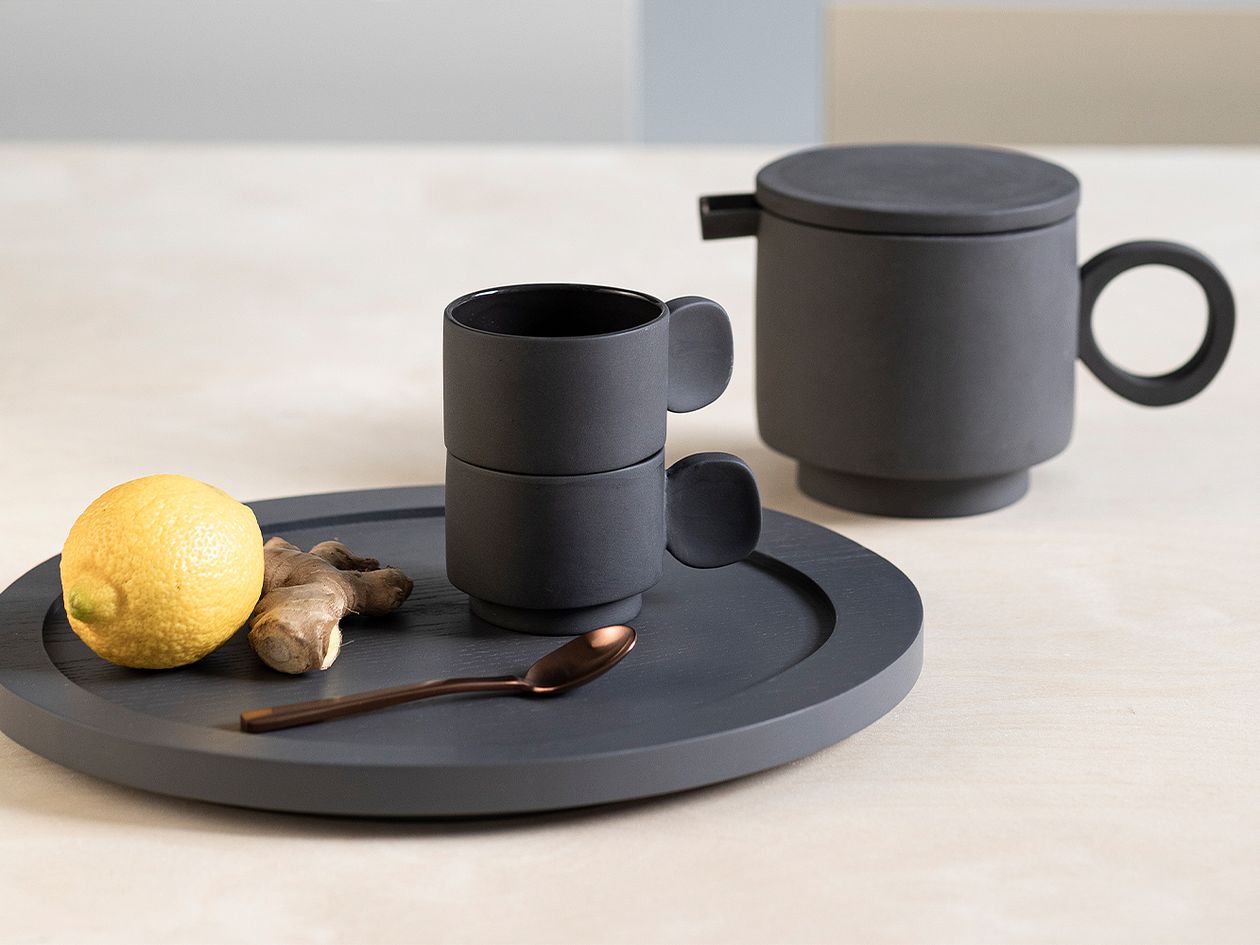 The afternoon tea
Valerie Objects' Inner Circle series bring playful imperfection and organic, asymmetrical elements to the table setting. Designed by Maarten Baas, the tableware relies on round shapes and hand-drawn circles. The cups made of durable stoneware have a fun solid handle, and the mugs delight in several different sizes.
• Valerie Objects' Inner Circle cup >
• Valerie Objects' Inner Circle teapot >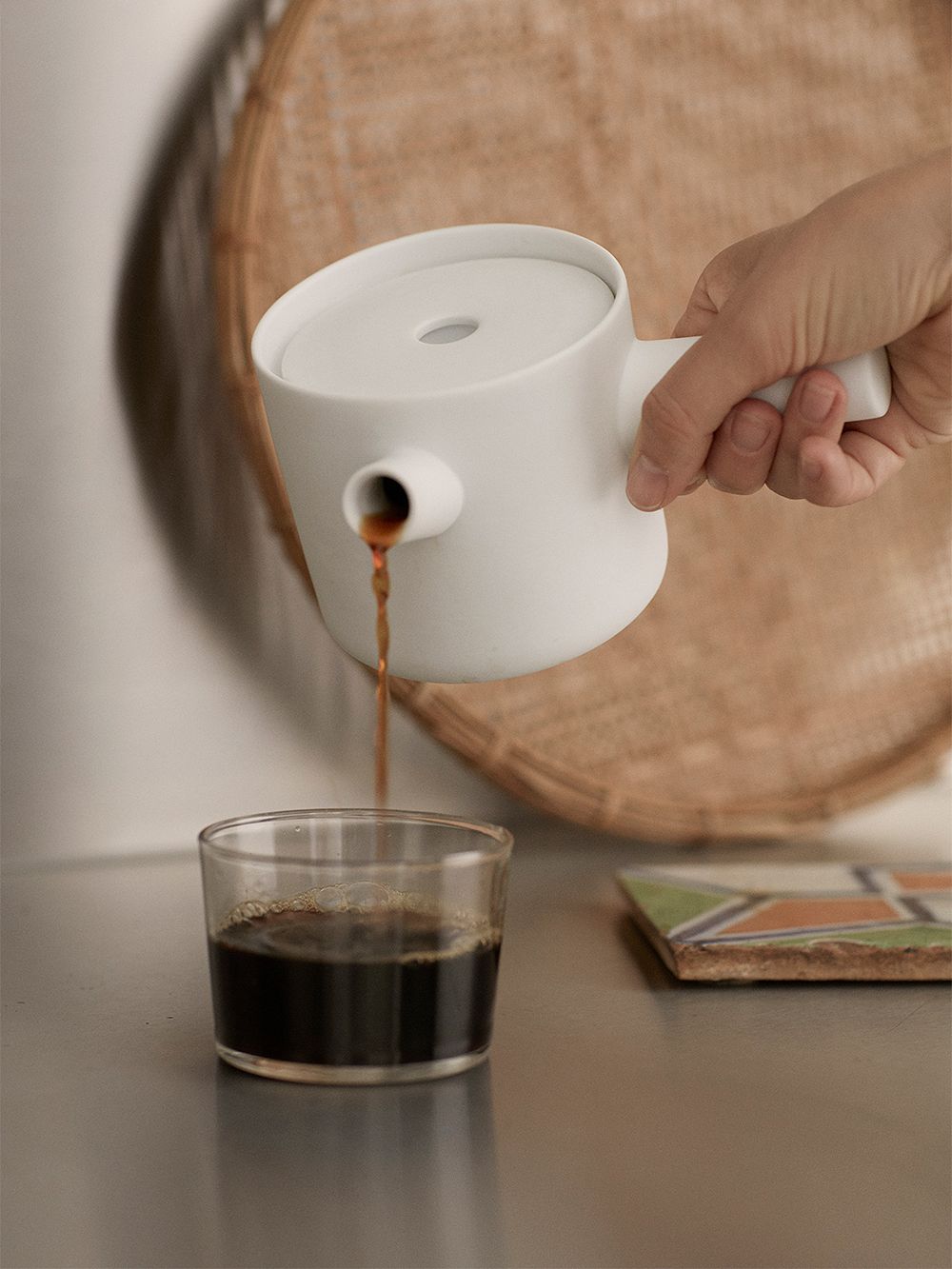 Coffee for two
Need a new twist for coffee-making? Skagerak's Piippu slow brewer, the collaboration between Salla Huhtasela and Wesley Walters, is a sculptural assistant for brewing coffee or tea. Made of porcelain, the Piippu consists of a pot with a handle, a dripper to be placed on top of it, and a lid. Complete the slow brewer with a milk jug and sugar bowl from the same collection.
• Skagerak's Piippu slow brewer >
• All coffee accessories >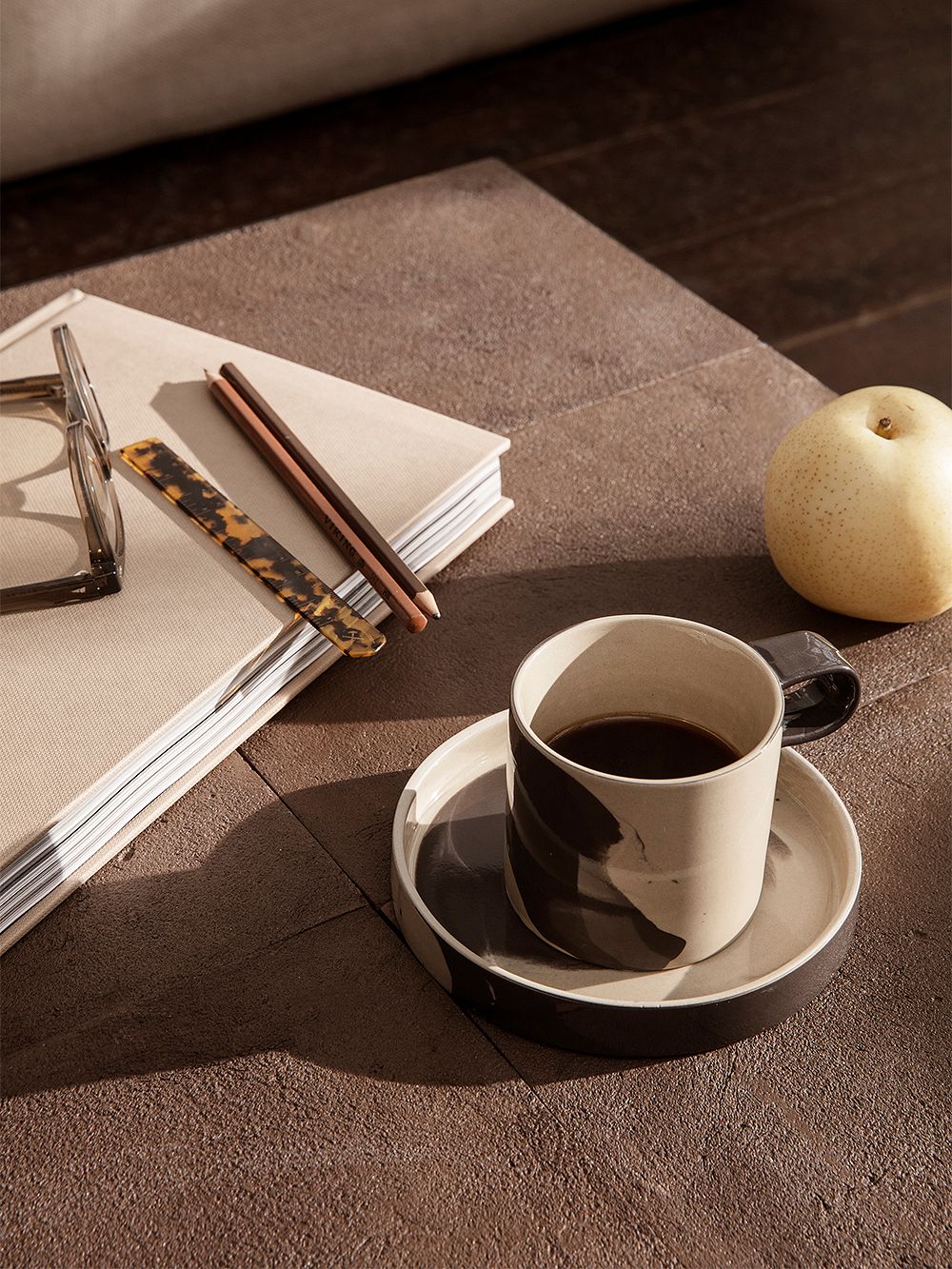 A cup full of flavors
Ferm Living's Inlay cup and compatible saucer not only make your morning coffee a little more special but also are an interesting addition to your dishware. Made of clay, the dishes feature two earthy shades, creating a unique marble pattern on the surface. The saucer serves as a plate for a cookie or cinnamon roll, for example.
• Ferm Living's Inlay cup and saucer >
• All cups & mugs >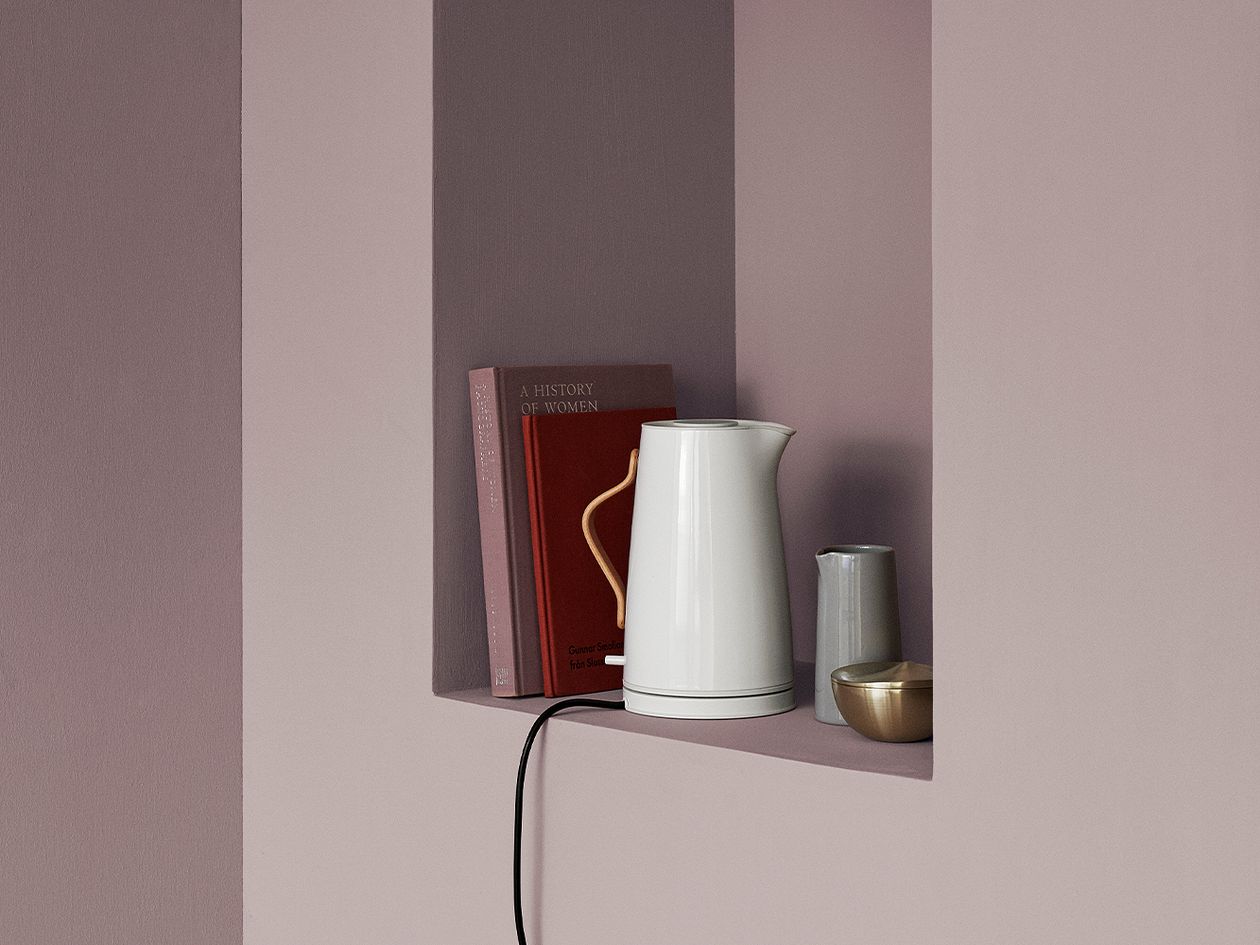 An easy way
If the craving for a hot beverage often surprises you, a quality electric kettle is the most practical choice. Reminiscent of the Danish design of the 50s and 60s, Stelton's Emma kettle is a classic beauty among the kitchen utensils and can be displayed on the countertop. The warm beech handle completes the otherwise minimalist look.
• Stelton's Emma electric kettle >
• All kettles >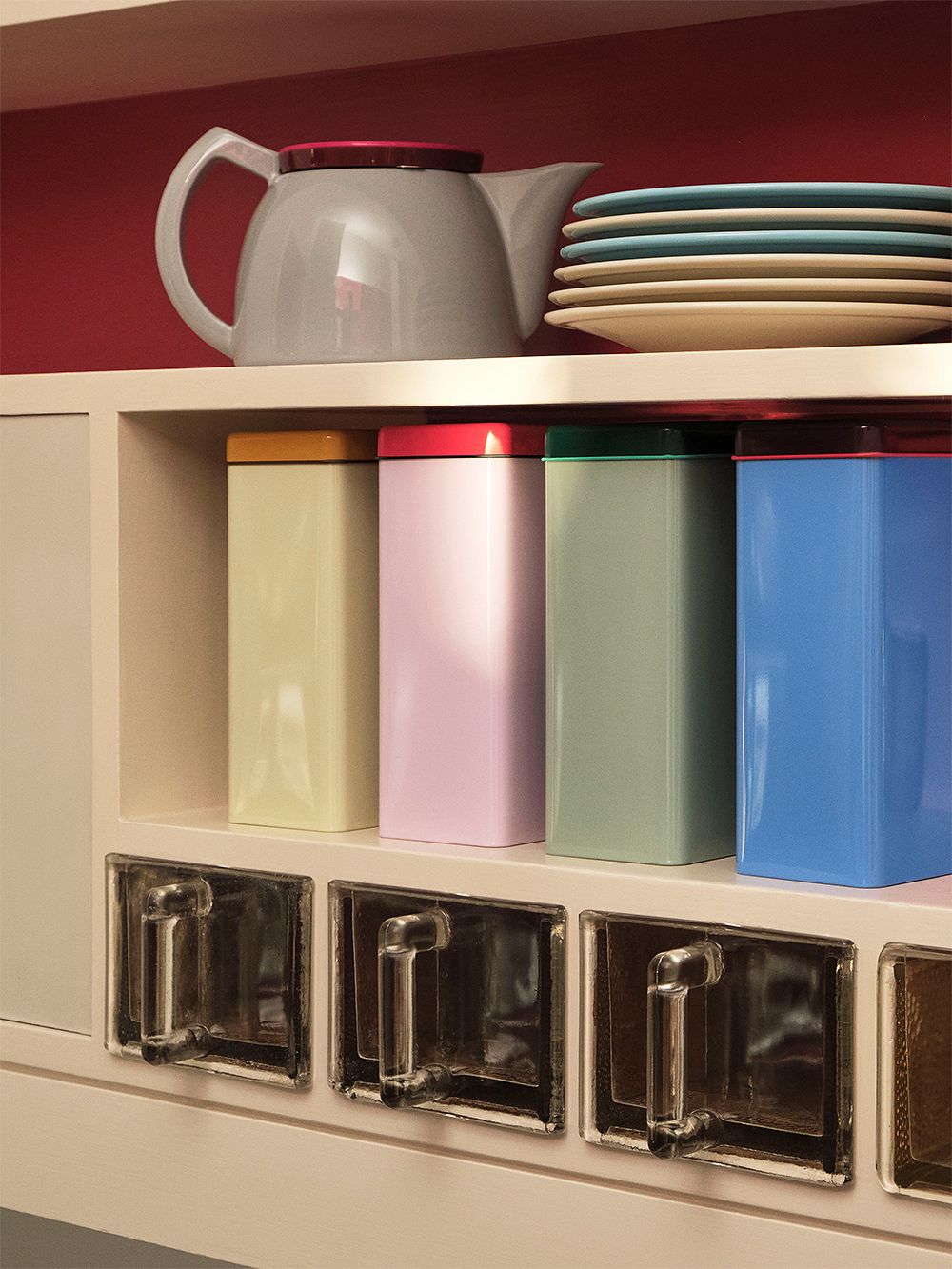 Seal the aromas
Slowly emerging mornings set off more energetic when your teas and coffees are stored in lovely, pastel jars. HAY's deliciously colorful Tin by Sowden containers are airtight, which seals in the flavors and aromas, helping the ingredients to last longer.
• HAY's Tin by Sowden >
• All kitchen containers >
See also:
• Coffee and tea accessories at Finnish Design Shop >
• Tableware at Finnish Design Shop >
Text: Sarianna Määttänen Images: Manufacturers