Skilfull handling of light is inherent to classic Finnish designers and architects, such as Alvar Aalto. Known for a plethora of design icons, Artek delights decorators with a lighting guide, which we perused for tips that turn choosing the right light into a breeze. Don't forget to also make use of Artek's Light Tasting campaign!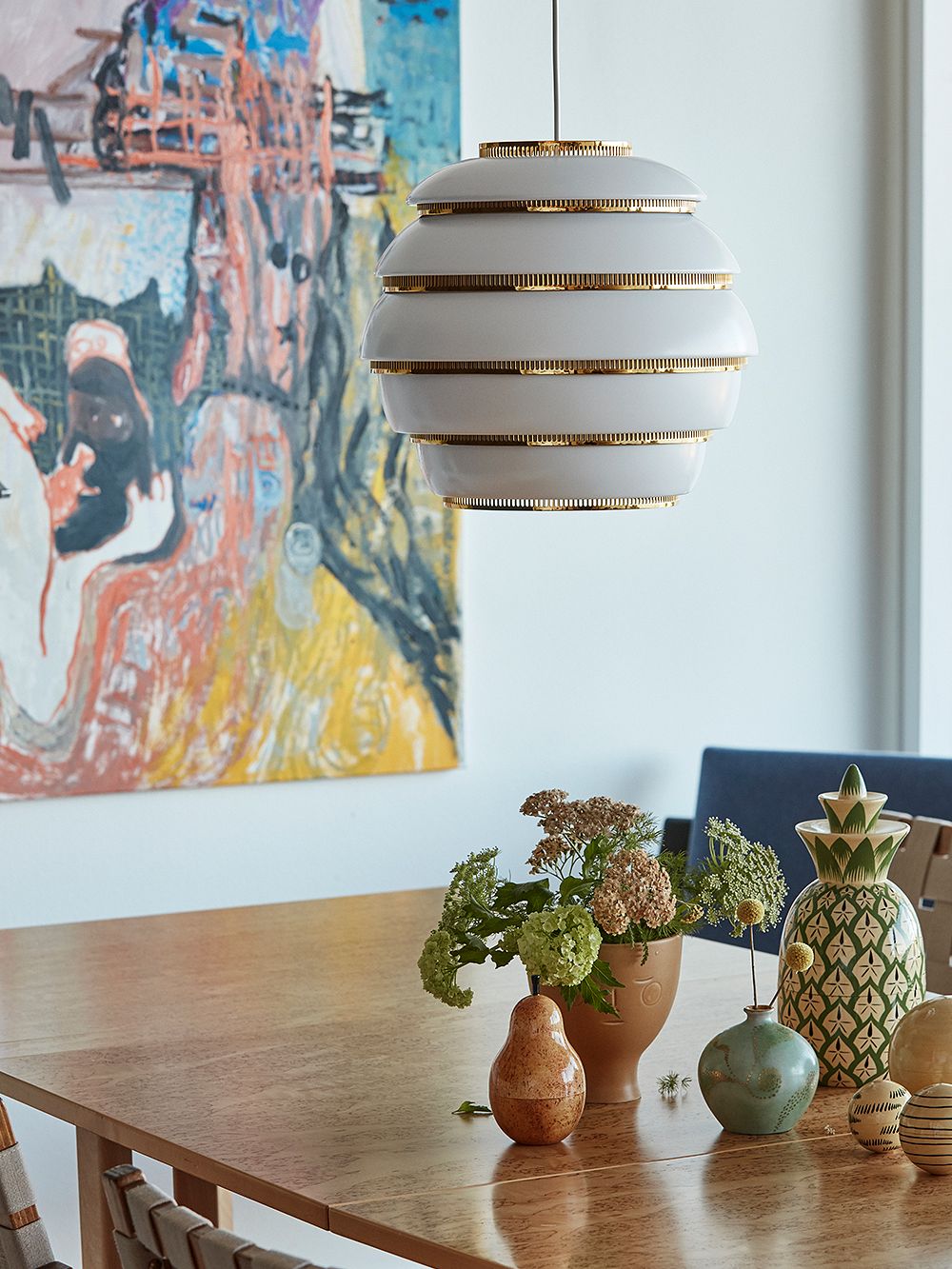 EACH NORDIC INDIVIDUAL knows that lighting truly matters. As daylight remains scarce for a considerable part of the year, it is important to pay attention to the use of artificial light, including its amount, quality and placement – each of which have an effect on the atmosphere of a space.
For this very reason, Nordic designers have honed the art of lighting design. Undoubtedly, a name worth mentioning is Alvar Aalto, one of the founders of Artek, a beloved Finnish brand known for a multitude of luminaire classics. Delve into Artek's lighting tips with Design Stories!
---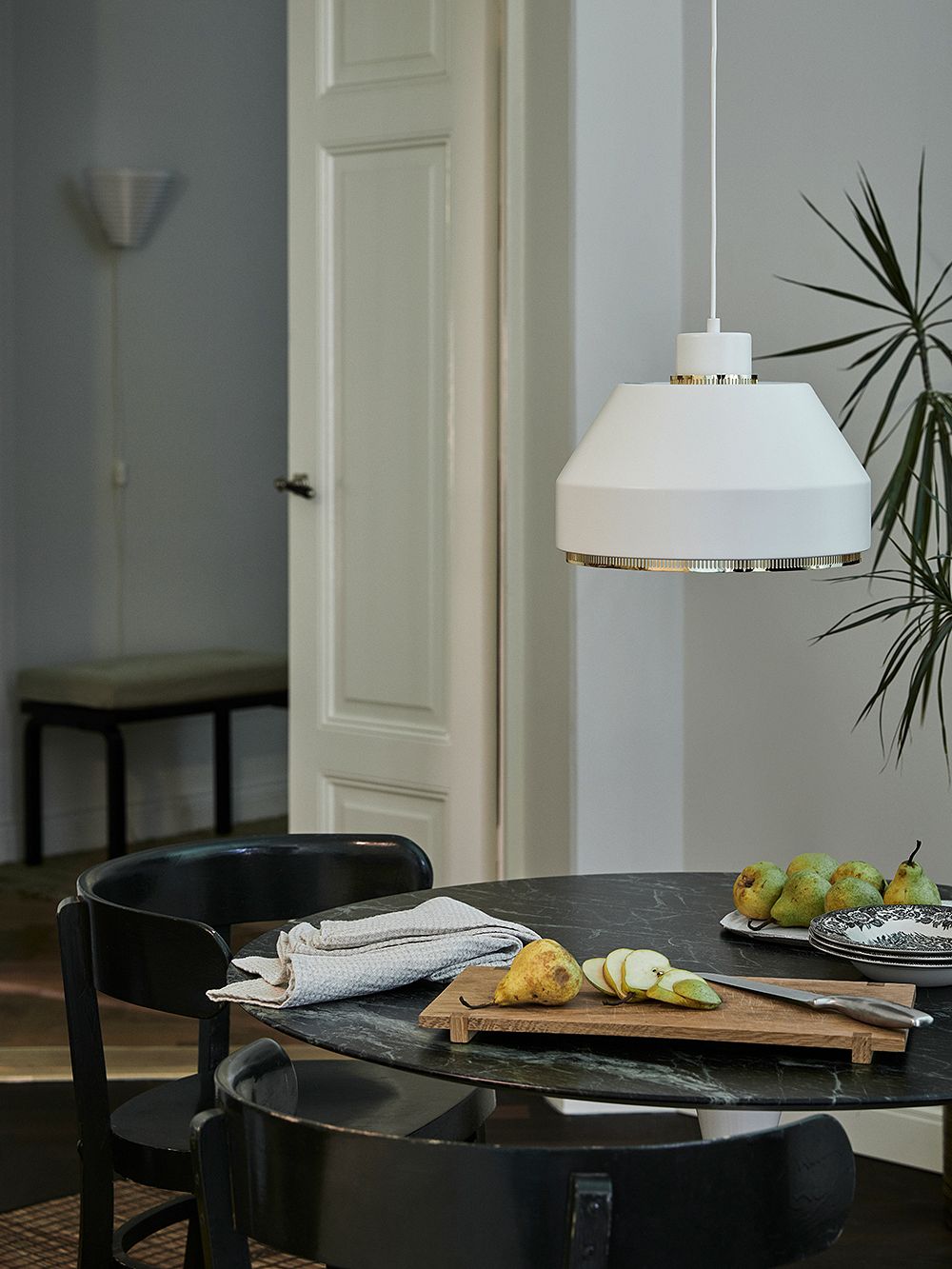 Ambiance for a dining area
As work has a way of taking over the dining table these days, figuring out the functions that take place around the table is an excellent starting point. While a light fixture that offers soft light is just the ticket for dining, work tasks require relatively bright light that covers the entire table top.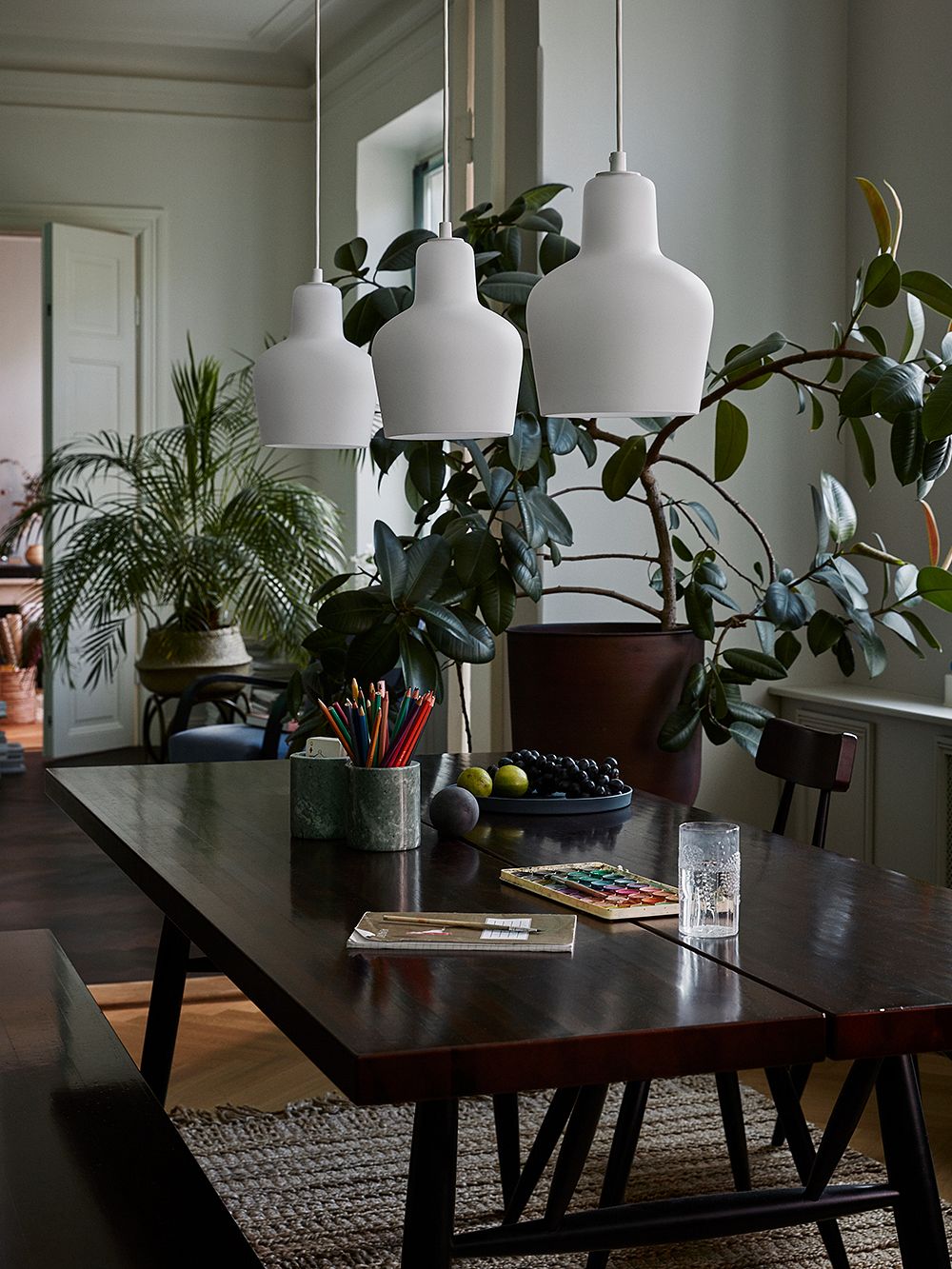 When you have found an eye-catching pendant, a singular luminaire above the table's center is a true beauty to behold. Larger tables offer the option of venturing into a row of several lamps – pendant lights often look best as a group of three or more, placed at the same height.
• Artek's AMA 500 pendant >
• Artek's A440 pendant >
---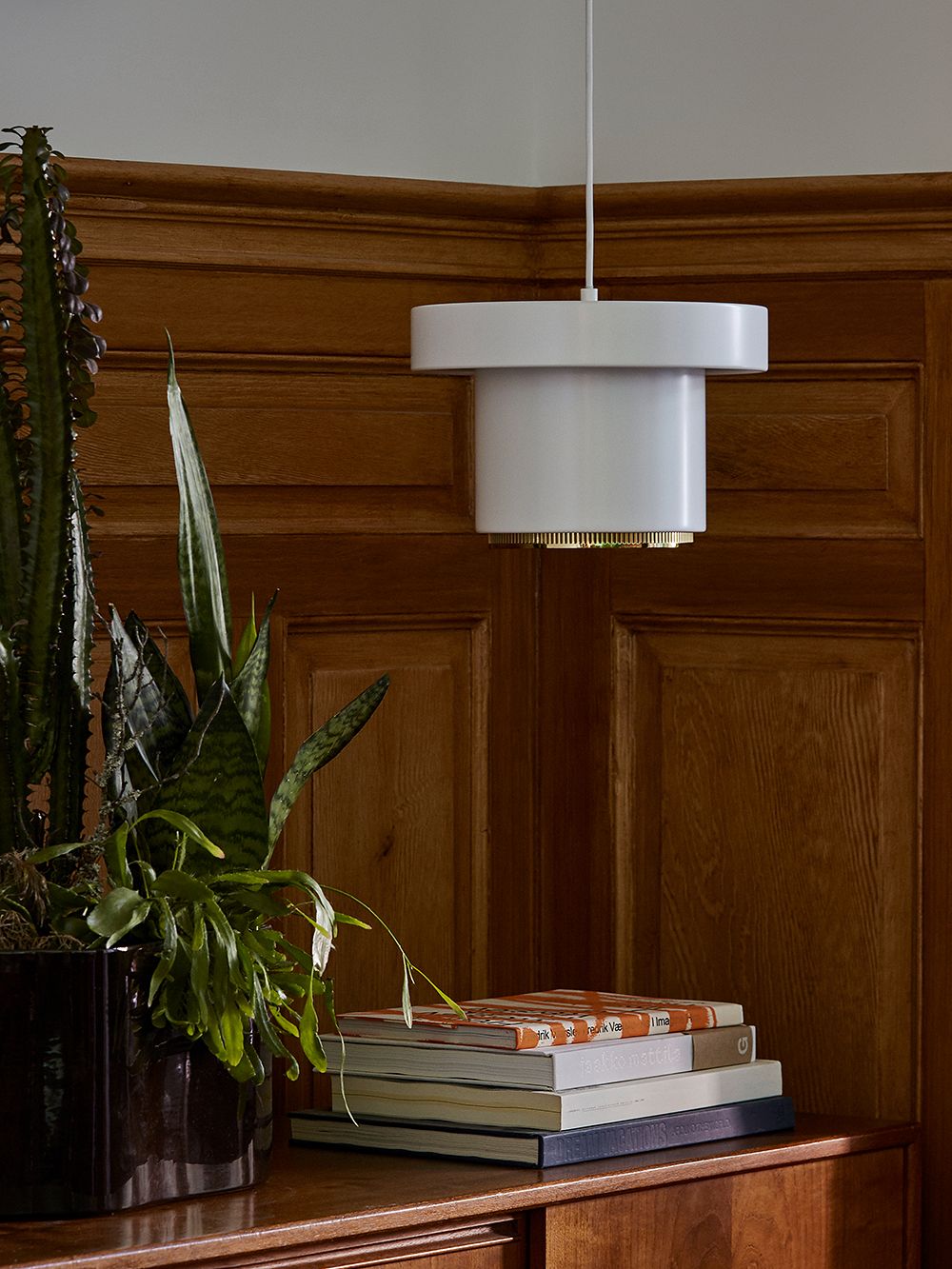 Shed light on the living room
Where do you spend most time when off the clock? For many, the living room is the place to be, which is why it is worth putting in the extra effort. In addition to general light, the living space is in need of lighting fit for function. What really makes a reading nook is light that lessens the strain on one's eyes!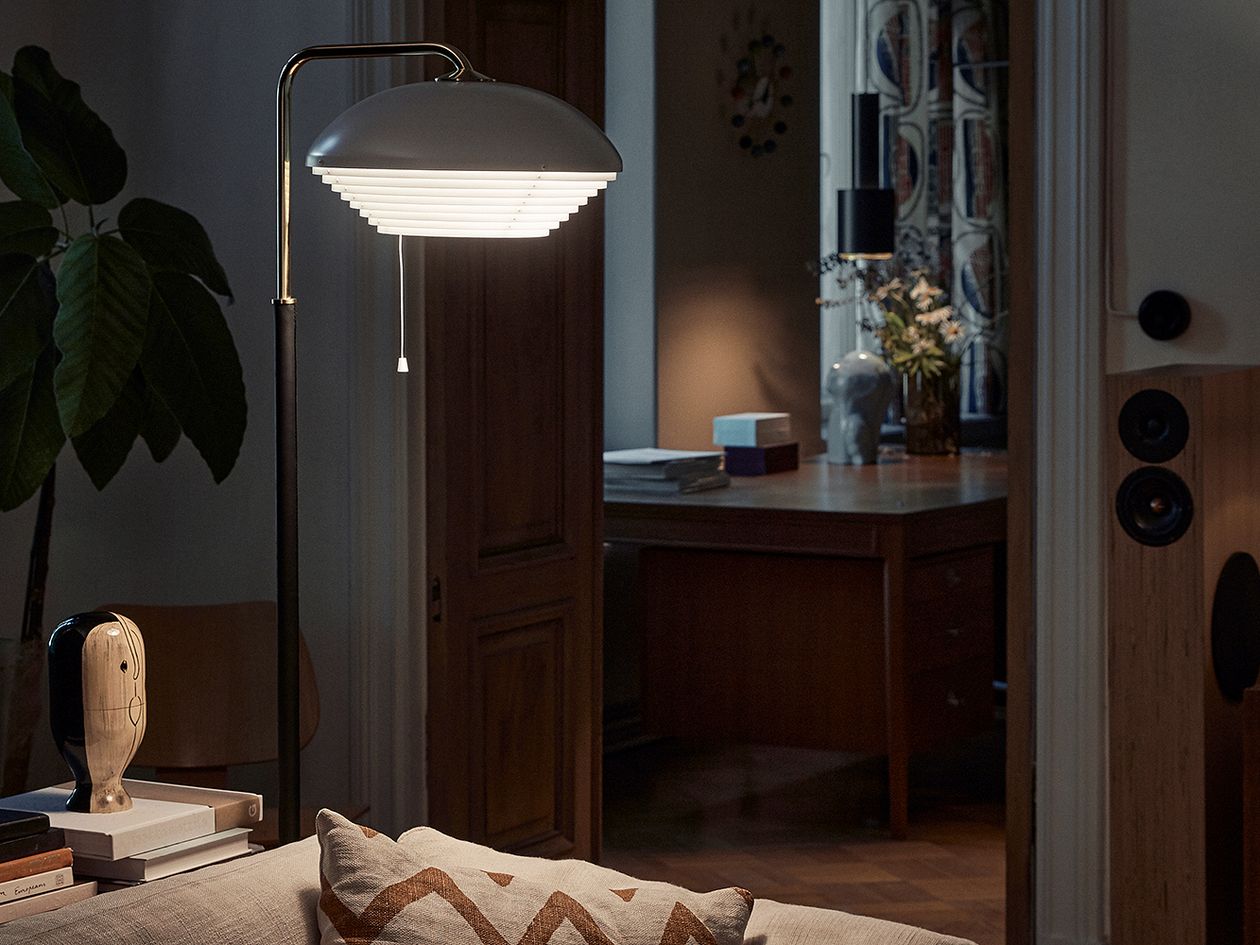 Cozy moments with a novel benefit most from a bulb that is bright enough, yet adequately soft to prevent glare. 400–500 lumen is often most suited for this purpose. Opting for a floor lamp in tune with surrounding materials, such as the Alvar Aalto creation A811, is a sure win – especially placed next to your favorite lounge chair.
• Artek's A201 pendant >
• Artek's A811 floor lamp >
---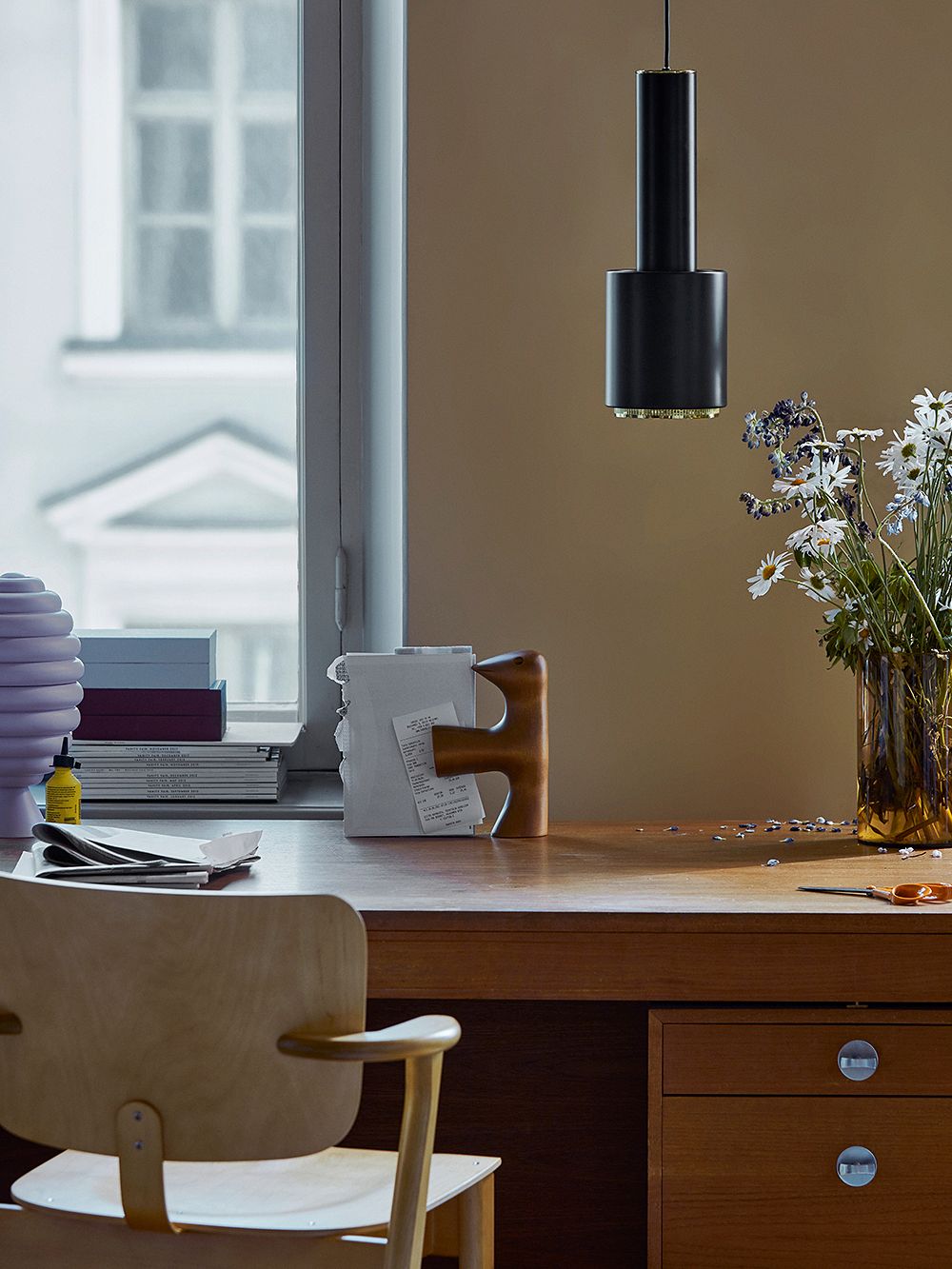 Hone home office lighting
Whether you work at the kitchen table or in a dedicated space, functional lighting is guaranteed to boost your motivation. Creating a setting suited to efficient tasks is effortless: simply select a fixture and light bulbs that provide sufficient light, and avoid shadows cast on your work.
---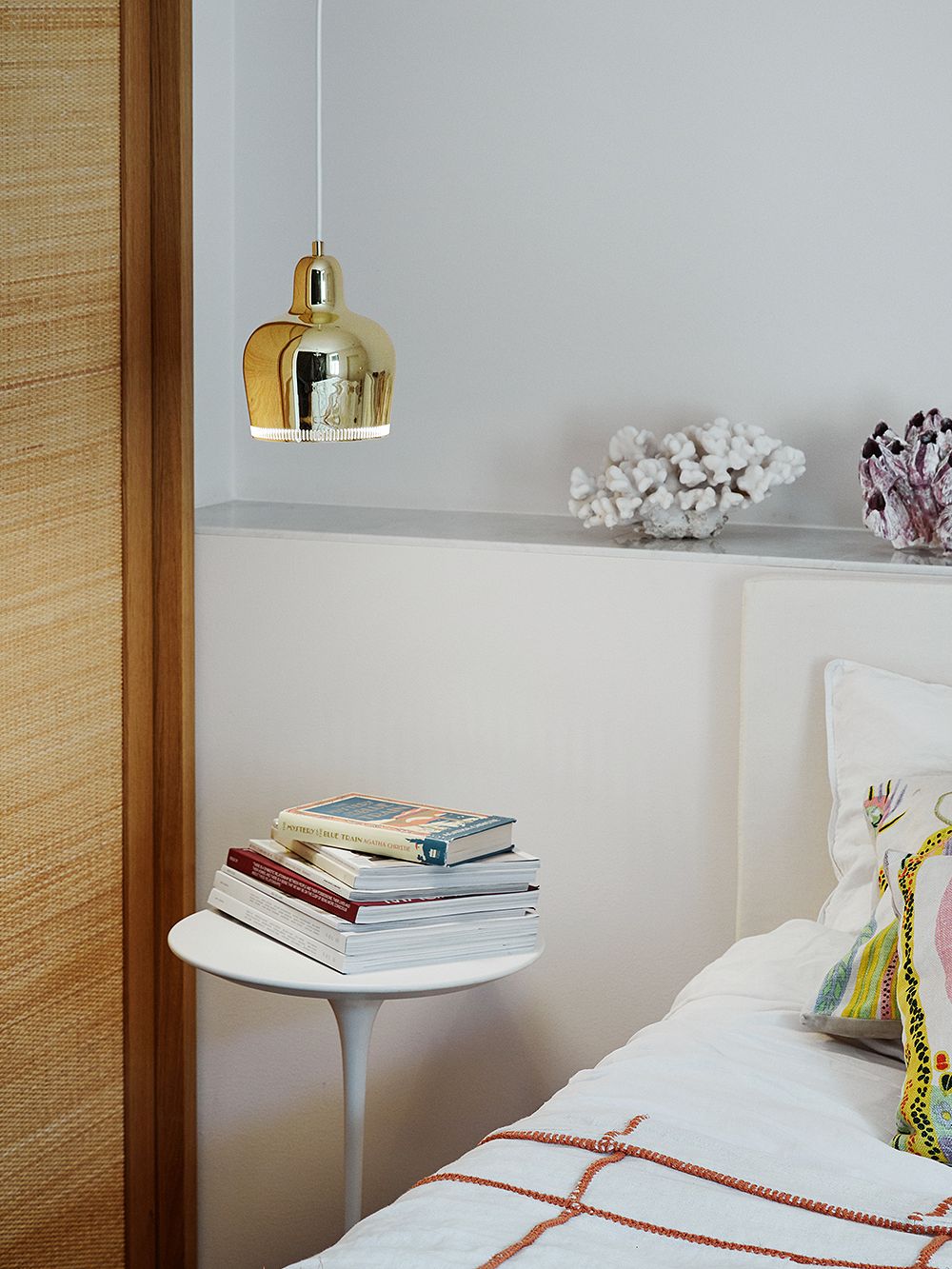 Delights for a dozy bookworm
How about a dashing duo, placed on either side of the bed? Shaping a serene feel in the bedroom is a piece of cake with matching pendants, which also help sleepy inhabitants unwind better than the main light.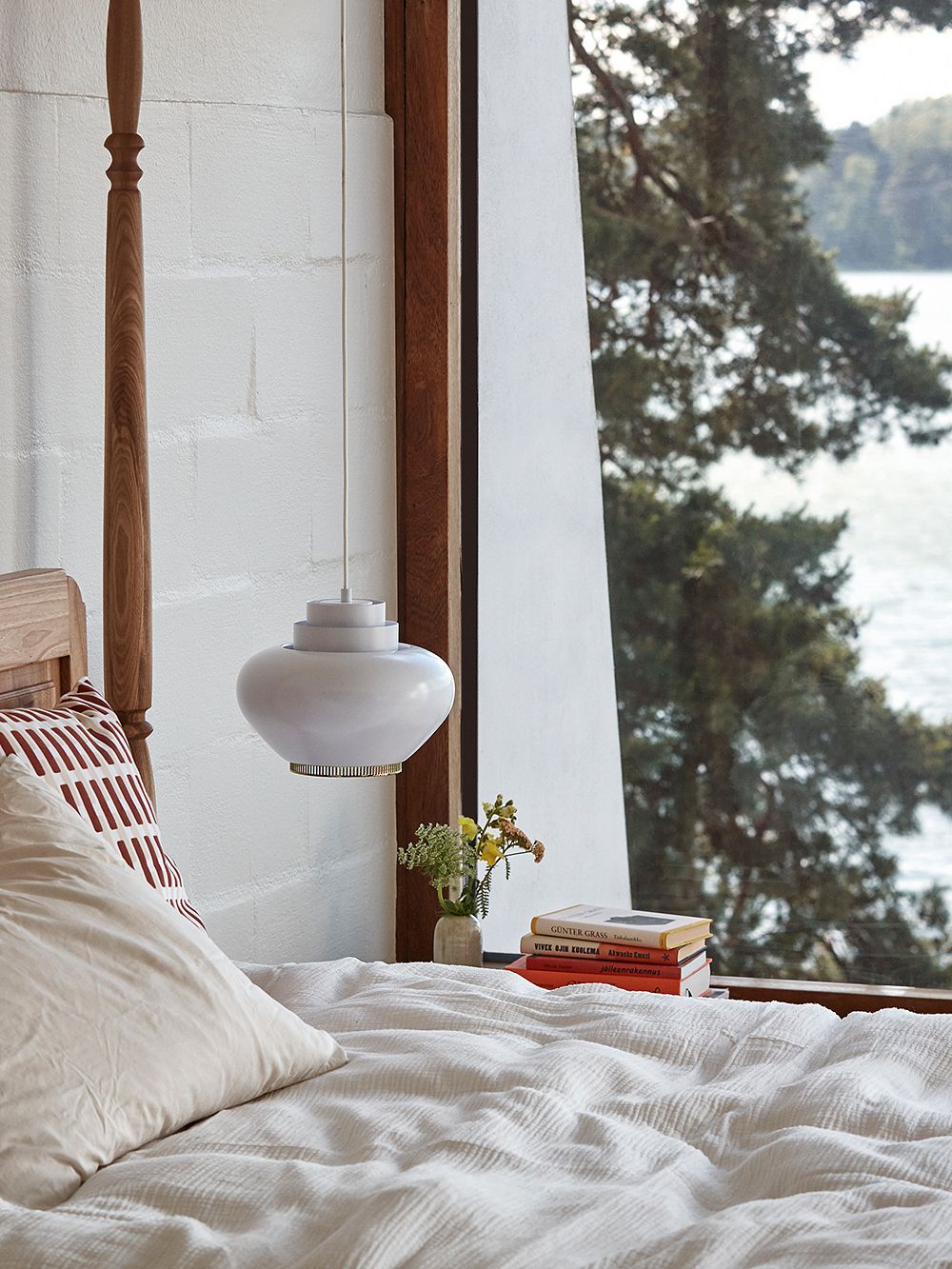 Artek's lighting guide suggests hanging the pendant lamps 40–50 centimeters above the surface of the mattress, centered on your bedside table.
• Artek's A330S pendant >
• Artek's A333 pendant >
---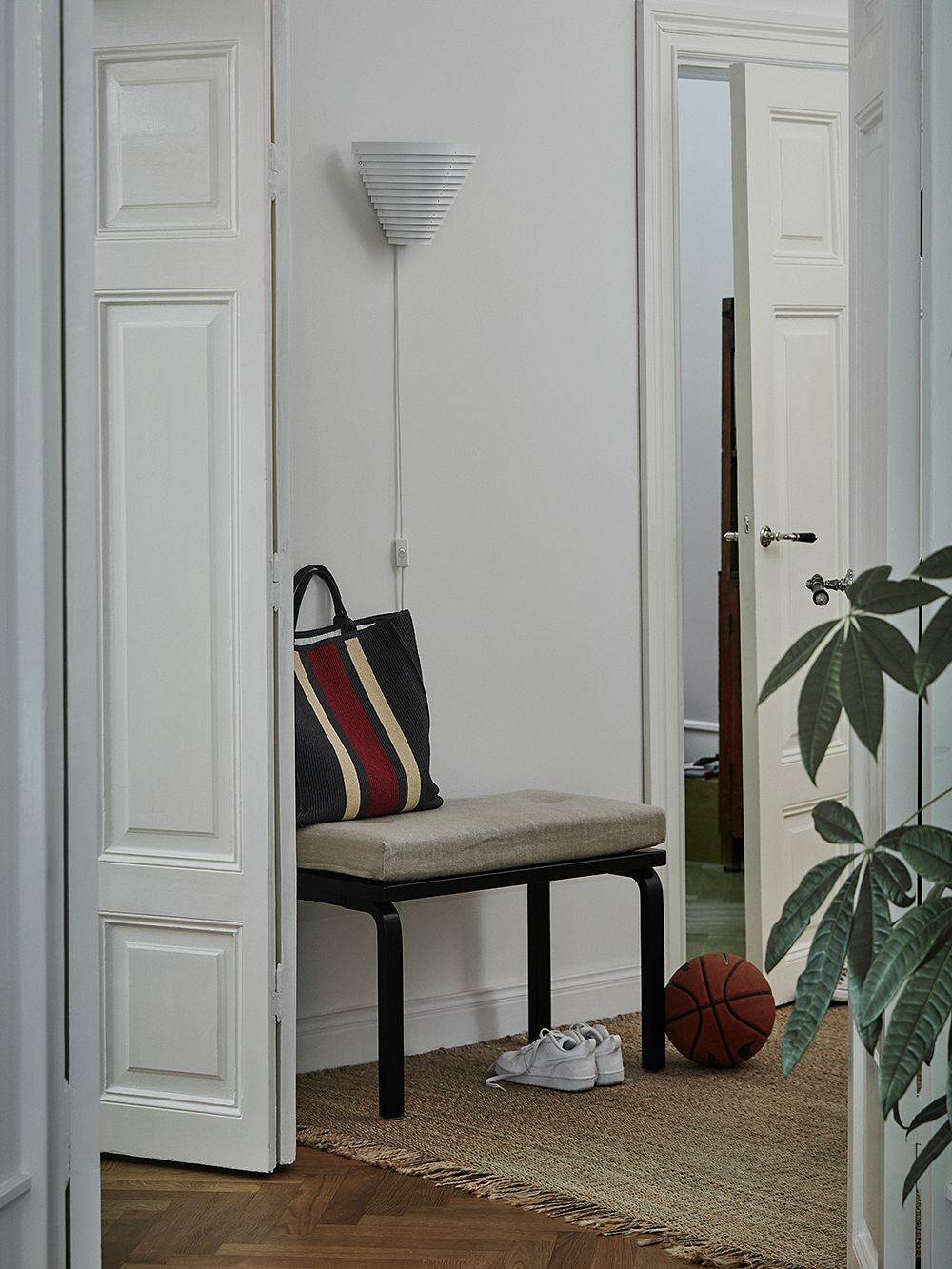 Astounding hallway aesthetics
If your home's entrance area is adequate in height, a dazzling pendant ensures a memorable first impression. For hallways with a ceiling height of less than 260 centimeters, opt for a striking wall lamp or flush mounted ceiling light that do not compromise on head height. When in need of a uniform look, repeat the lighting choices in the adjacent room.
---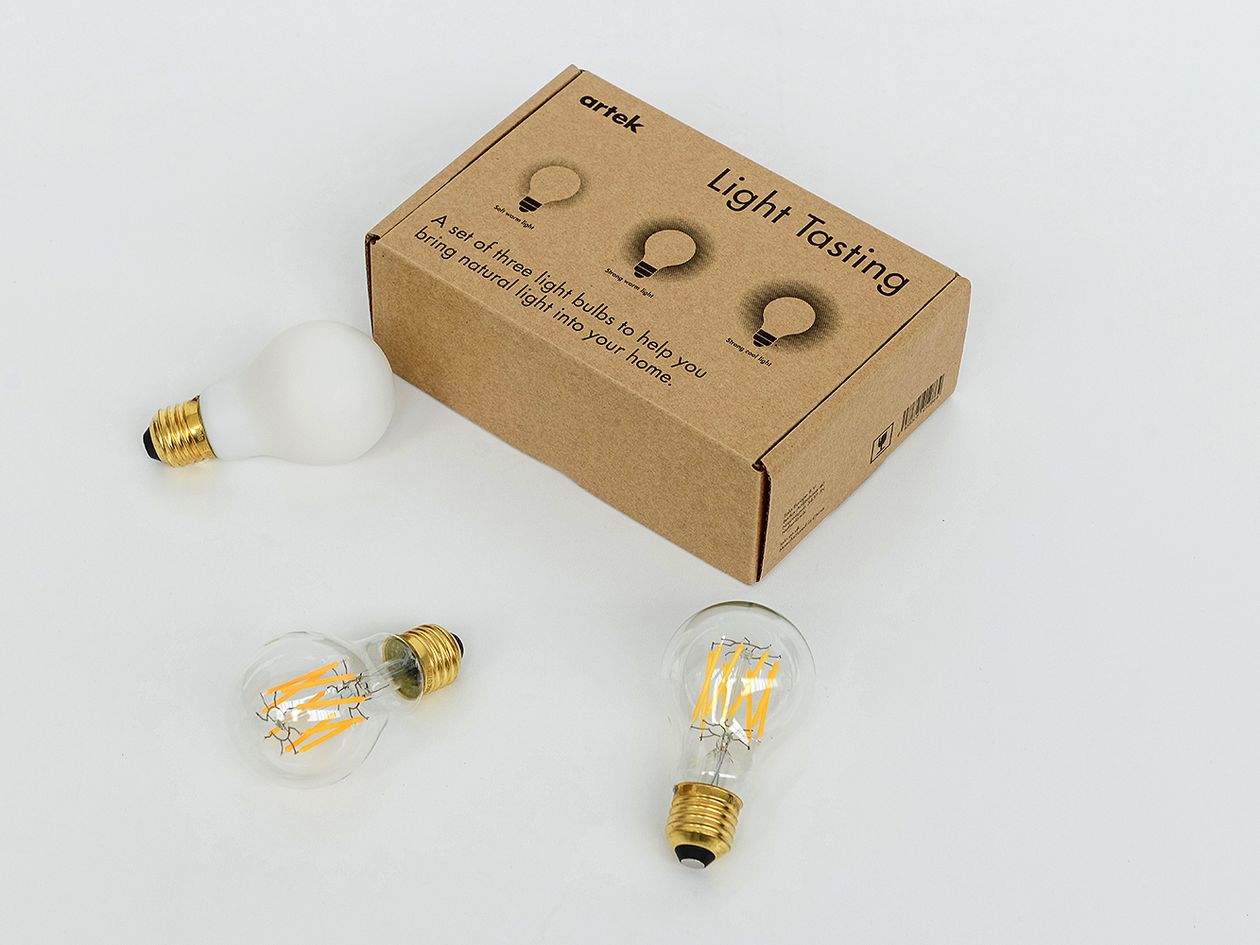 Artek campaign:
Finnish Design Shop is offering a complementary Light Tasting set when you buy an Artek pendant or wall lamp. The set features three high-quality dimmable E27 bulbs that bring natural light into your home and help you make the best of your new luminaire. The campaign runs from 1 October 2021 through 31 January 2022 and cannot be combined with other offers.
---
See also:
• All lighting by Artek >
• All designs by Artek >
Editing: Eero Nurmi Images: Artek