Designed by Elina Helenius for VM Carpet, the Duo rug collection boasts a beautifully natural look that stems both from the eco-friendly materials and the timeless, nature-inspired patterns. We chatted with the designer about the rugs' journey from idea to final product.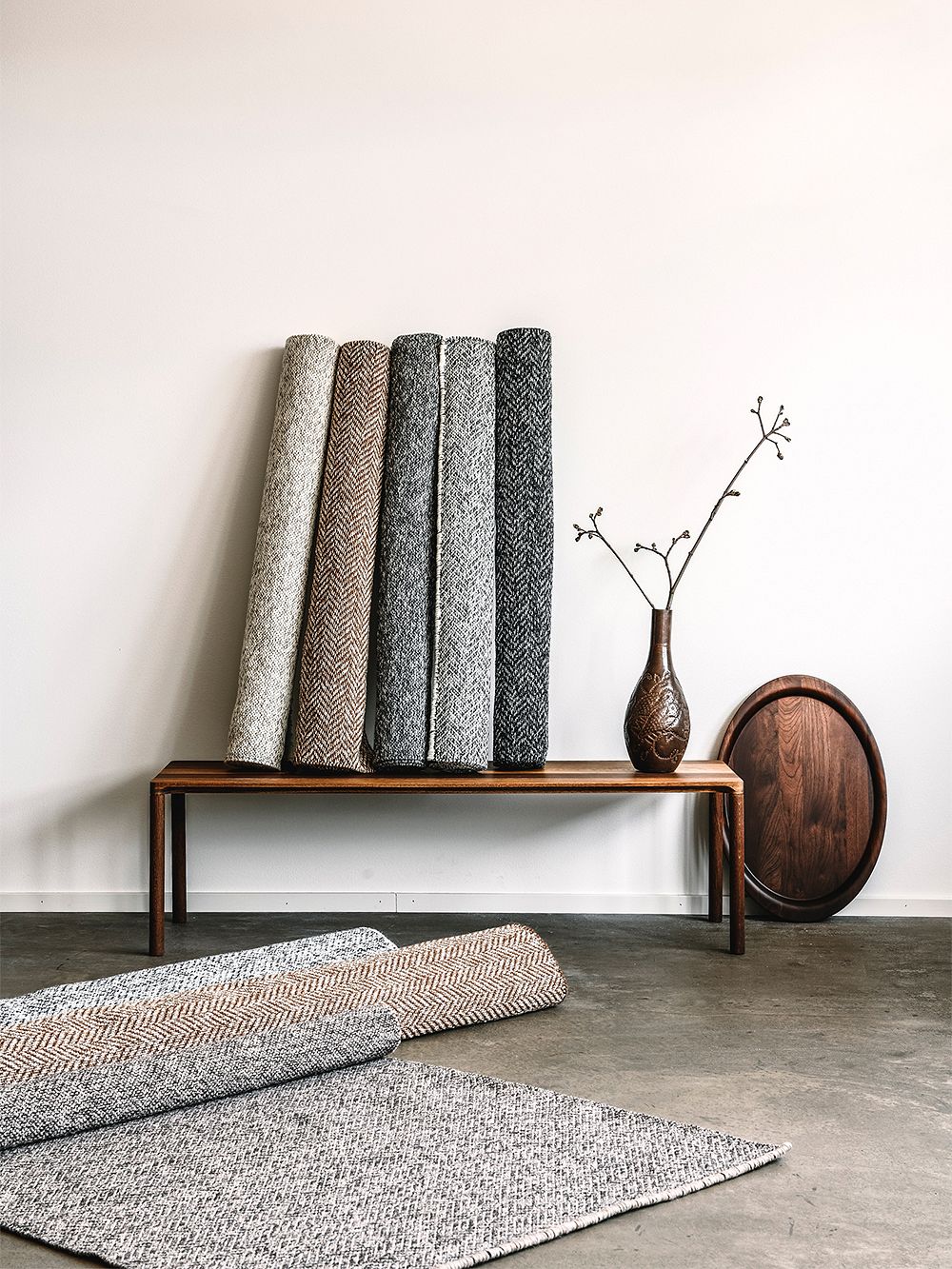 Hi Elina! You've had a long career in textile design. Could you tell us a bit about it?
"I graduated with a Master of Arts from the University of Art and Design Helsinki, which is now known as Aalto University. At my first employer, Marimekko, I got to learn immensely about print design – I consider Marimekko as my "second university". After that, I worked as a freelancer in Europe, designing prints for Belgian, Dutch, and French manufacturers.
After I returned to Finland, I worked as an in-house designer for the Finnish fashion brand Marja Kurki where I got to design prints for silk and wool. That's also where I first got to learn more about jacquard-woven patterns and soon realized that I was drawn to woven textiles like a magnet. Since the early 2000s, I've been doing textile, surface, and color design at my own studio."
"I was drawn to woven textiles like a magnet."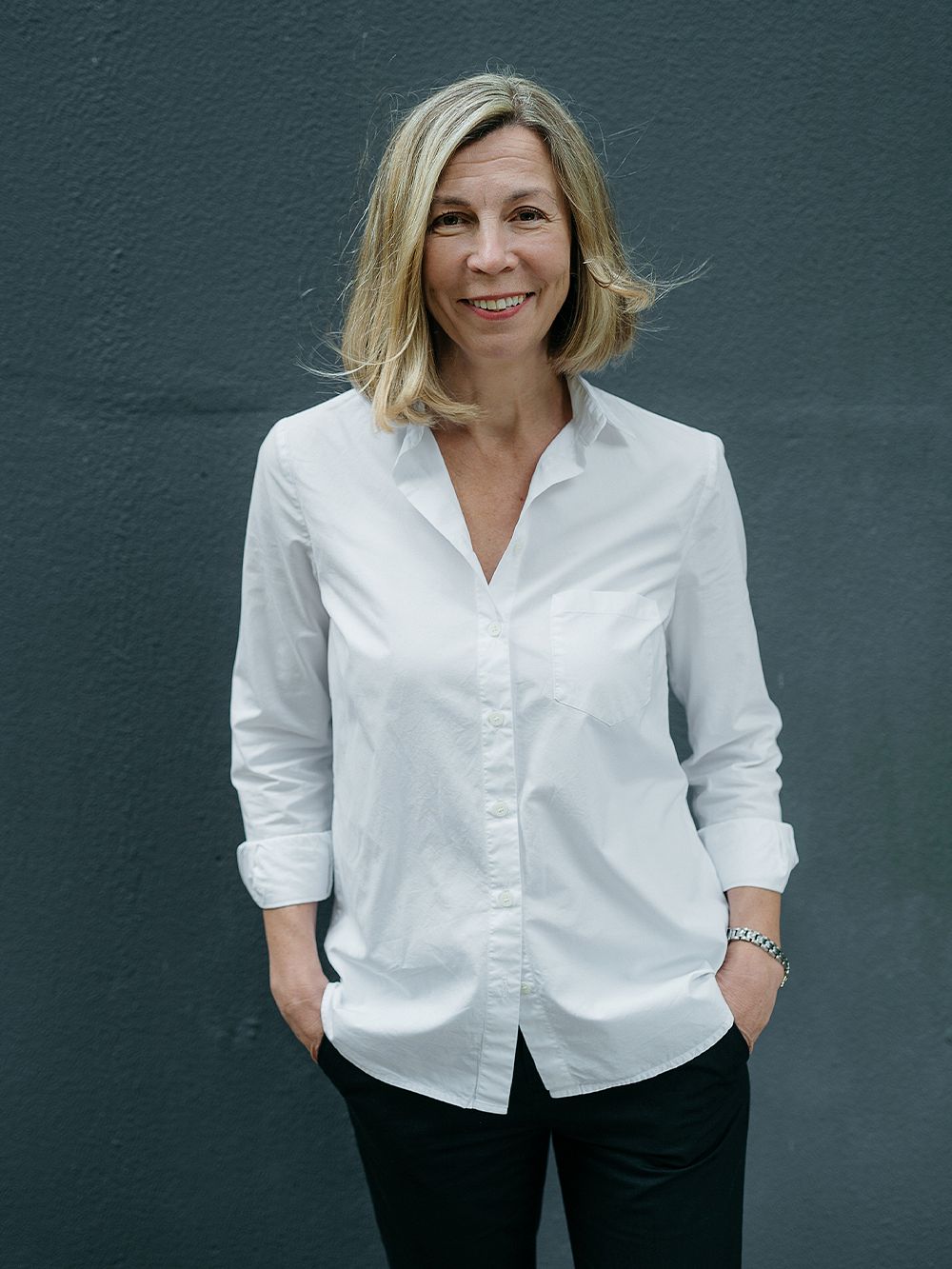 And how did you end up collaborating with VM Carpet?
"My collaboration with VM Carpet originally began about 10 years ago. I've designed a few rugs for them here and there. About 1,5 years ago VM Carpet approached me with their idea for timeless, high-quality rugs that could be used either side up. They asked me if I would be interested in being involved in the project, and I was, of course!"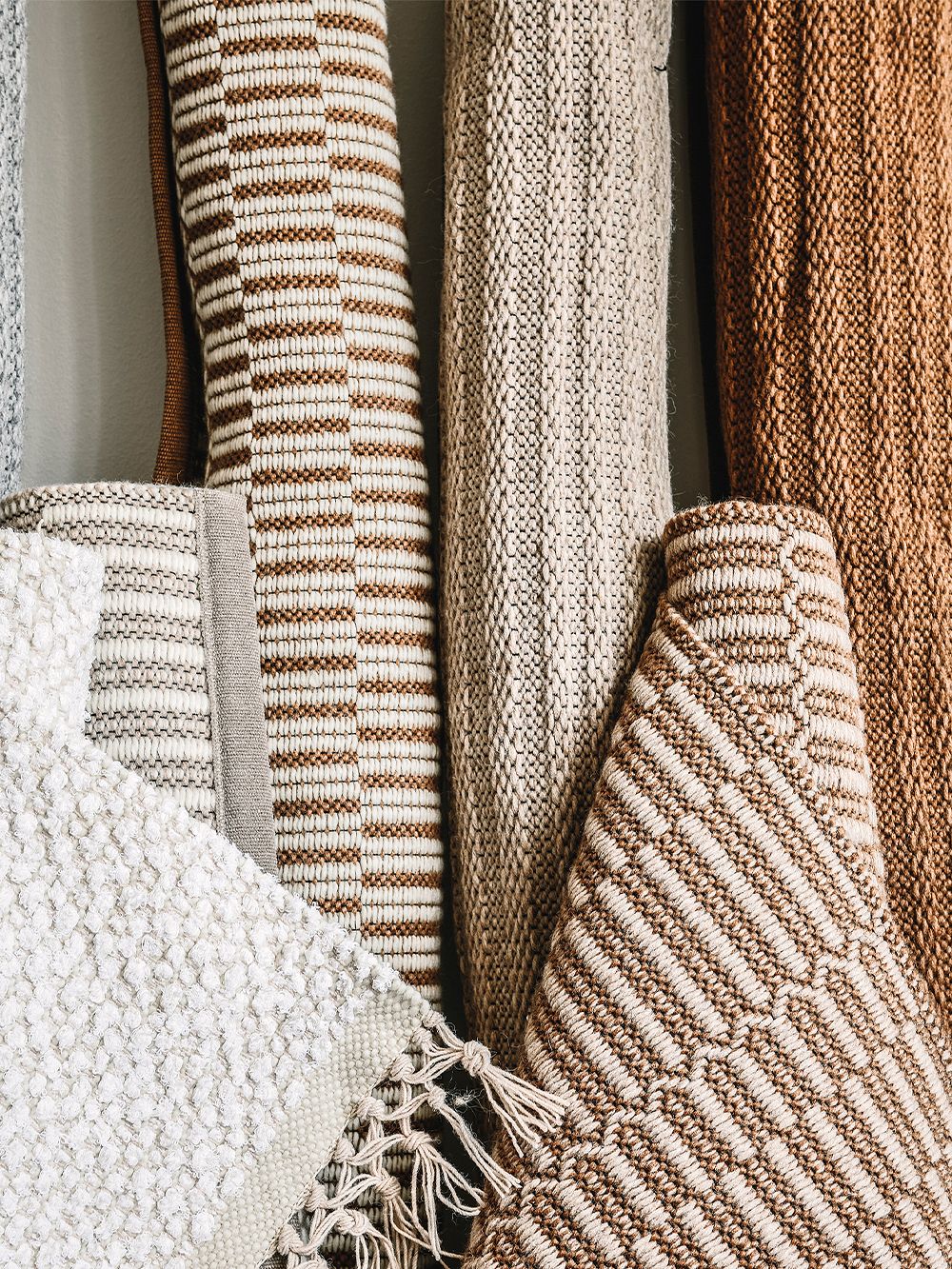 Now the Duo rug collection has been launched! Where does the collection's name come from?
"The name Duo refers to the reversibility of the rugs. They can be turned over to use both sides. VM Carpet's rugs usually come with backing, which means that they have a non-slip material attached to their reverse side. This prevents them from sliding and keeps their shape firm but also means that the rugs can only be used one way up. My specific brief for this project was to create double-sided, reversible rugs."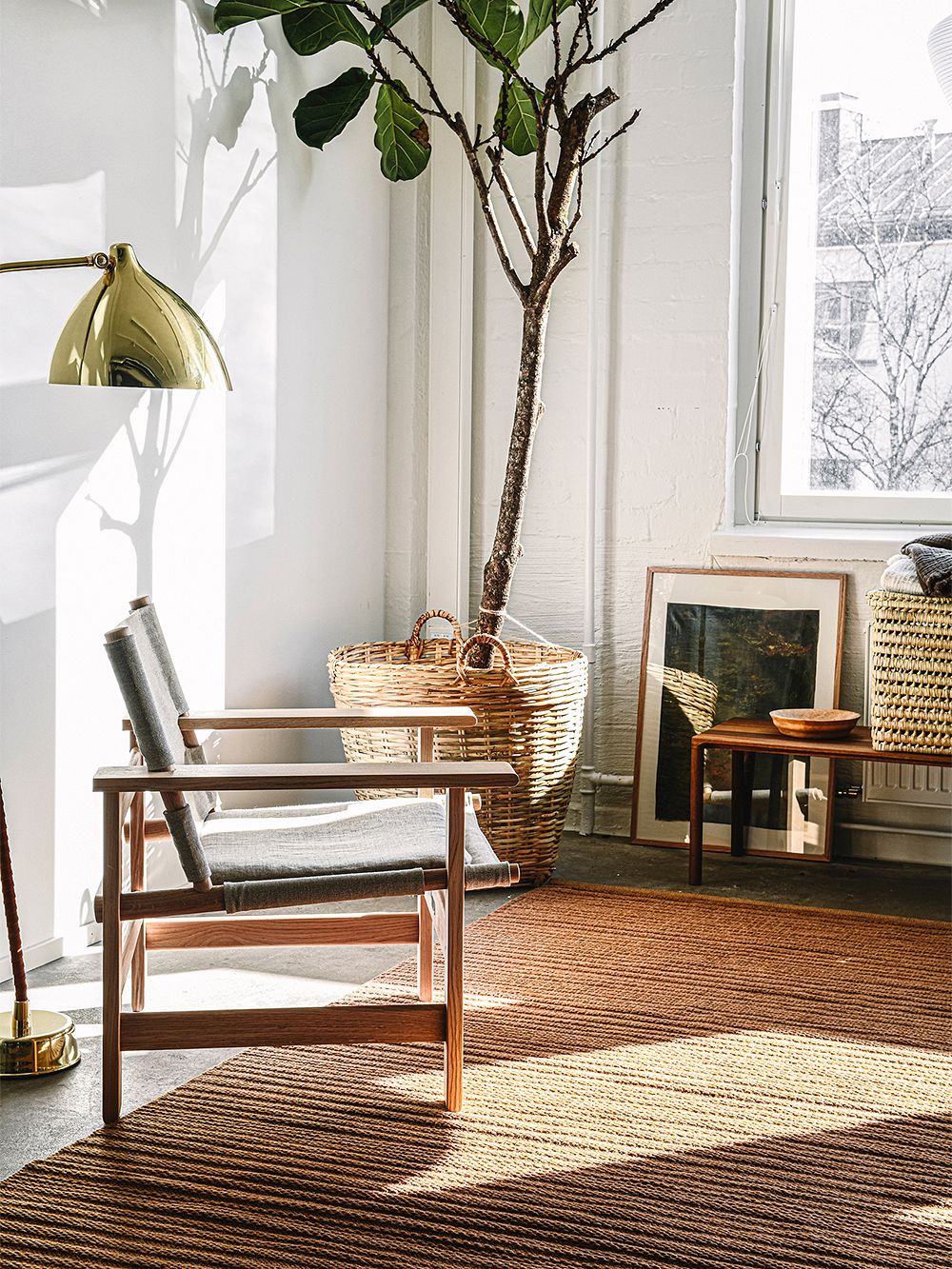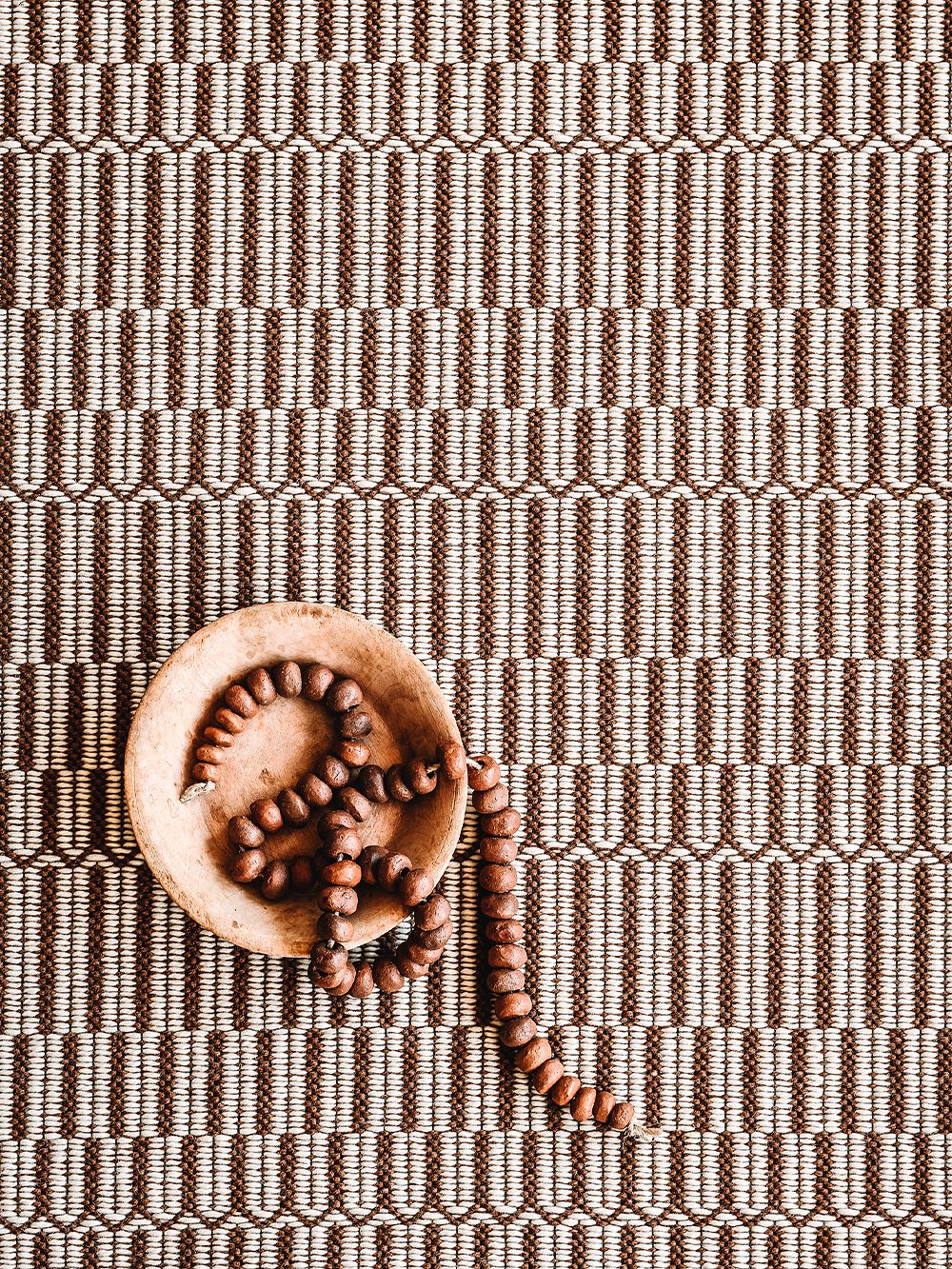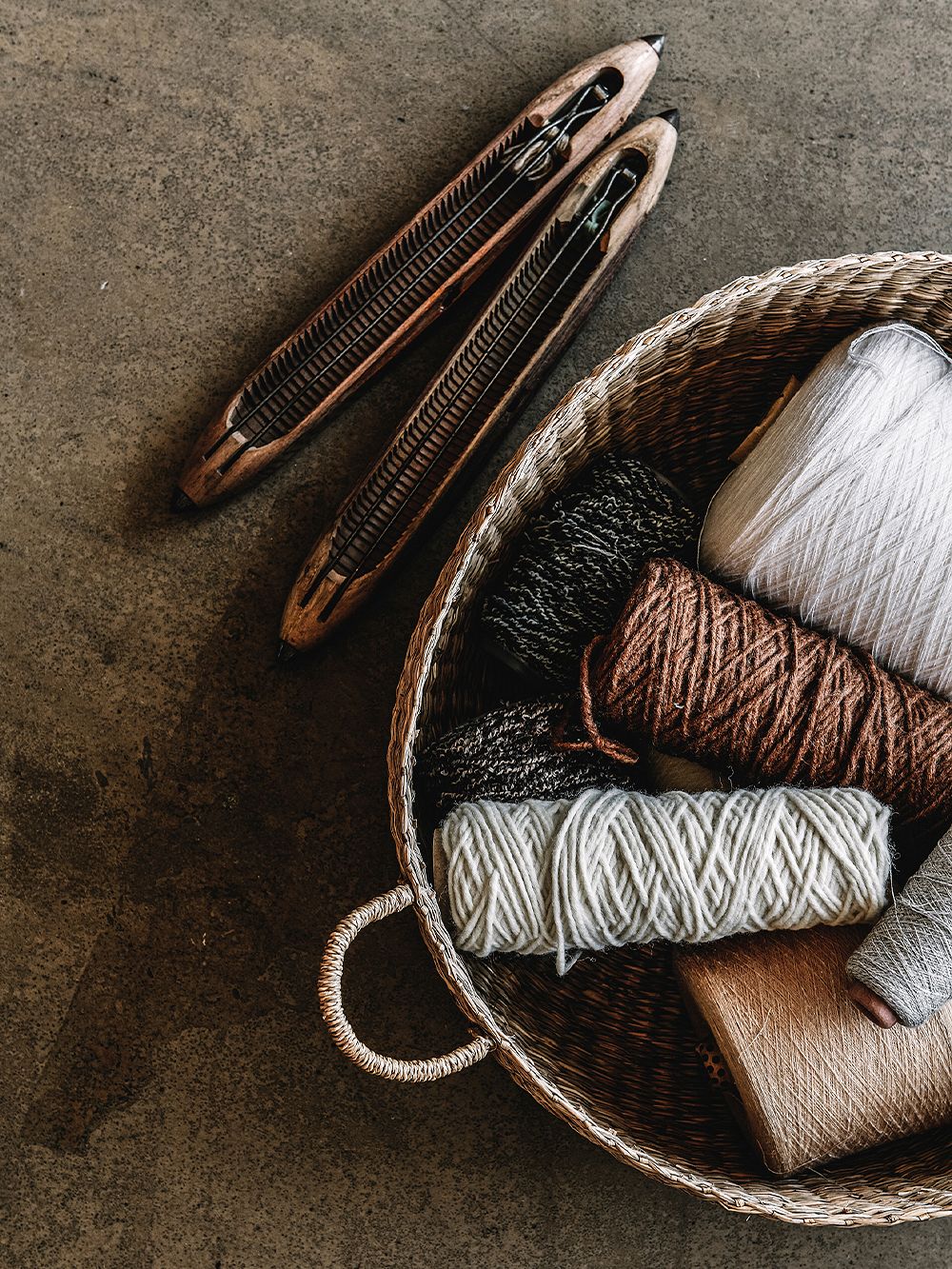 How did the design process proceed?
"The design was very much dependent of the weaving machines and what you could do with them. I had to be mindful of what rug sizes could be woven and what kind of weaves they could do. When it came to materials and colors, VM Carpet strongly suggested that we create designs that fit together with their basic collection.
In a way, this made my design work easier and more straight-forward. But I also wanted to bring new colors and materials into the collection, and I'm really happy that I could spice up the basic wool with the new soft copper shade and new yarns like the multicolor tweed as well as the loop cotton spun at the VM Carpet factory."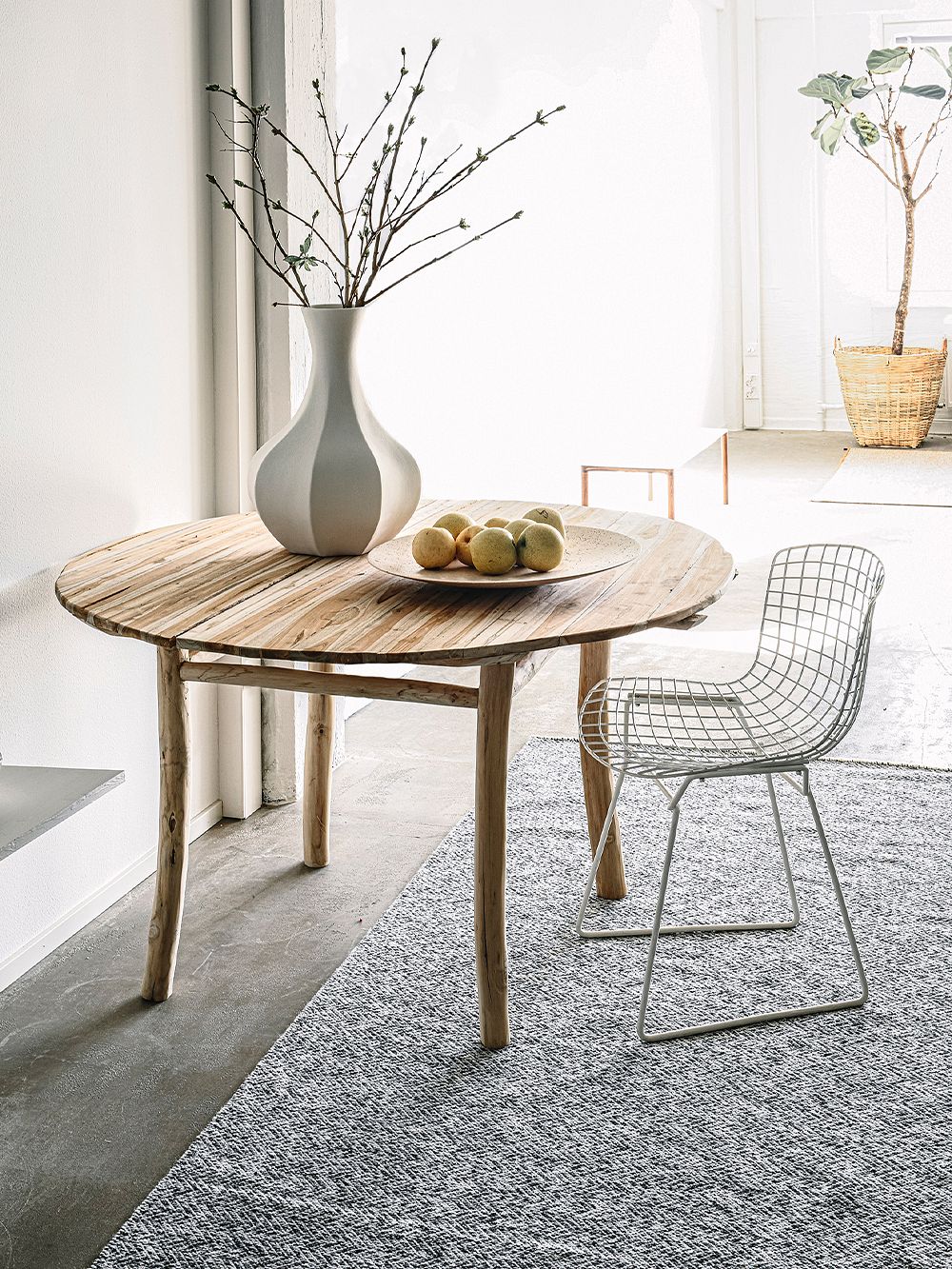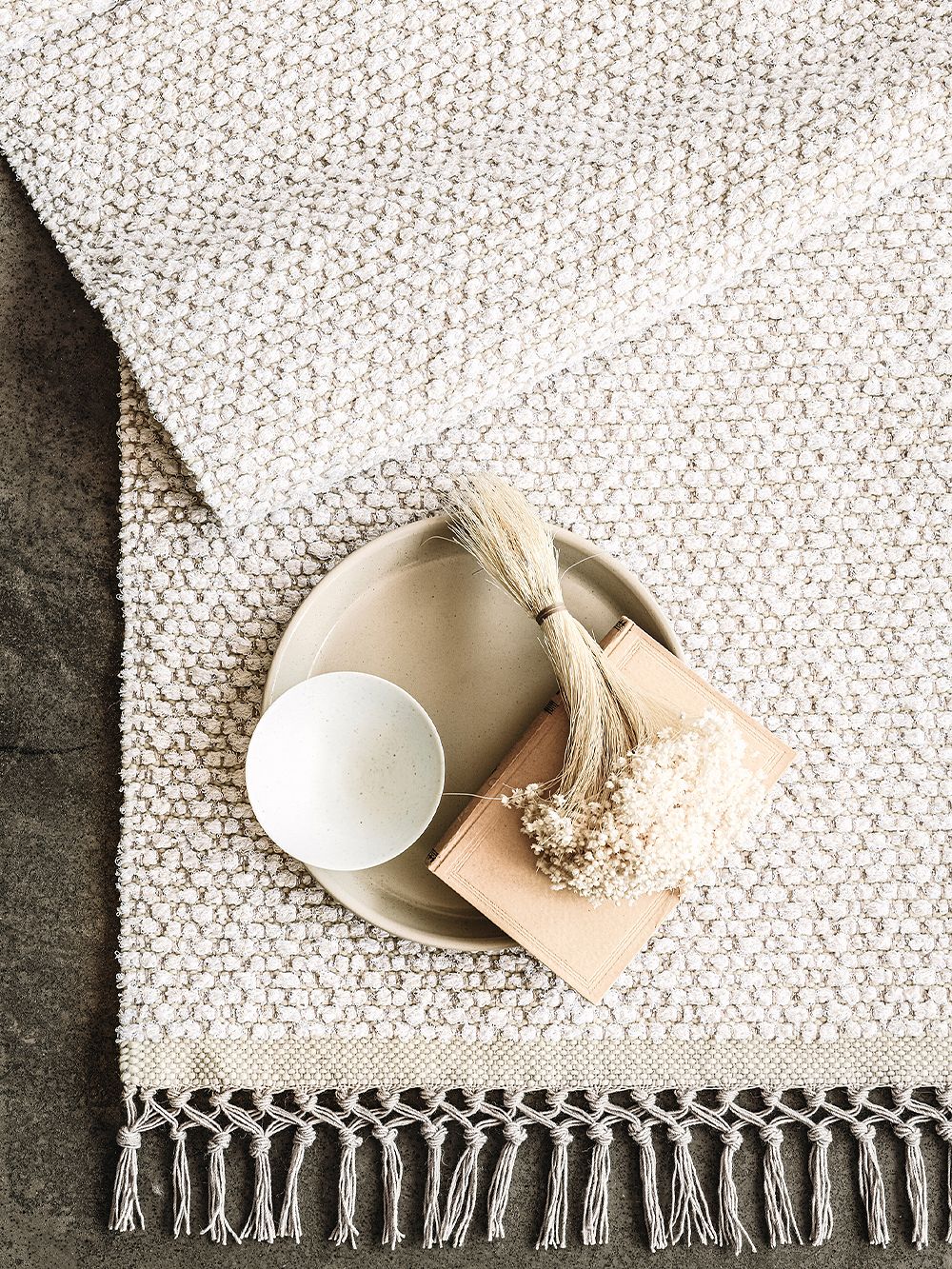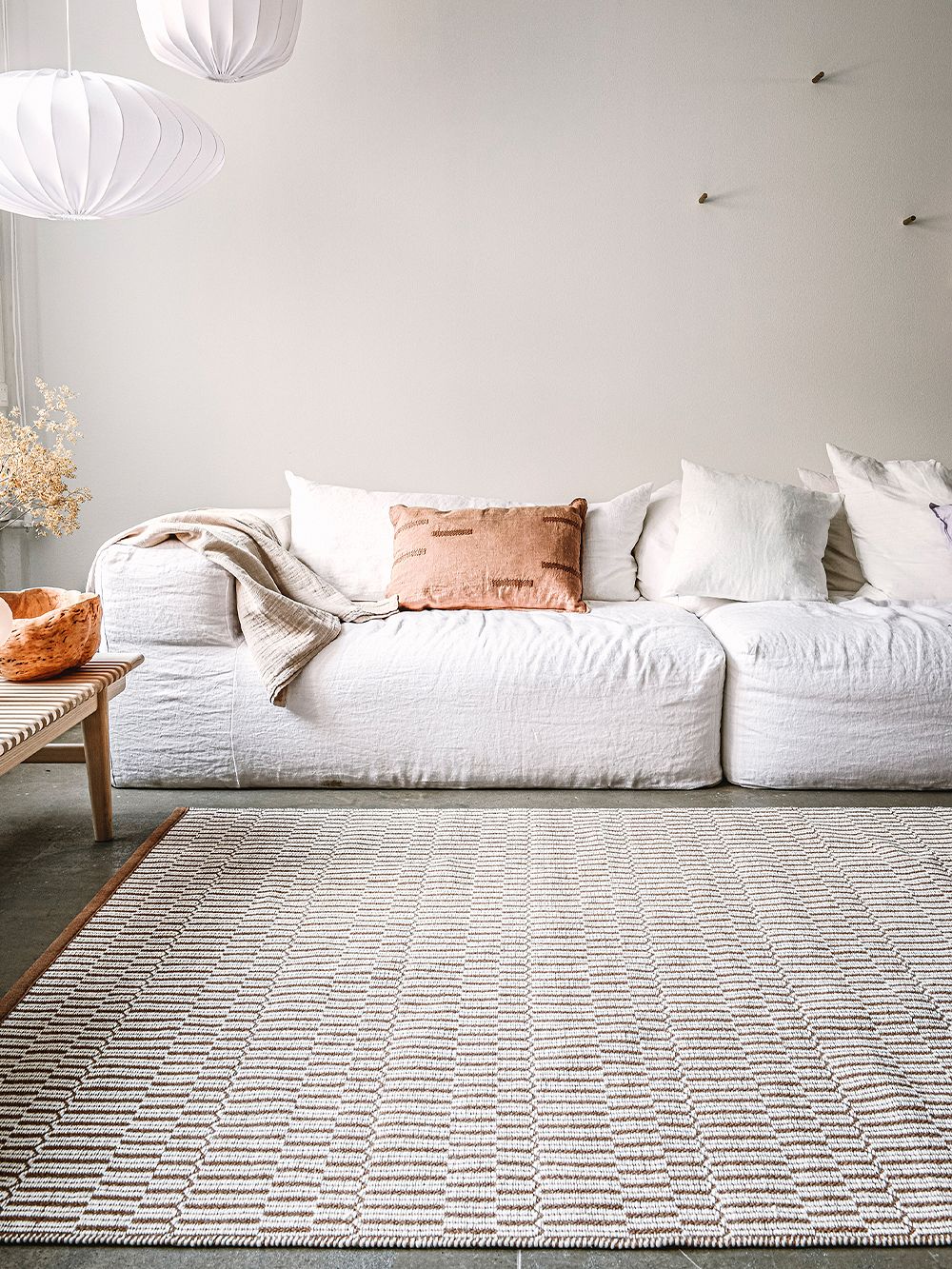 What was the most difficult part of the process? Or most rewarding?
"The most difficult part was finding the right spinning tension and strength for the loop yarn made of recycled cotton. The rugs' weaves and pattern designs clicked into place pretty naturally with the help of my handmade swatches but with the loop yarn, we had to do a lot of testing and research until we reached the desired result. In the end, the Popcorn rug with a wool warp and a cotton loop weft looks and feels just as I had envisioned."
"I wanted to bring new materials into the collection, like the multicolor tweed as well as the loop cotton spun at the VM Carpet factory."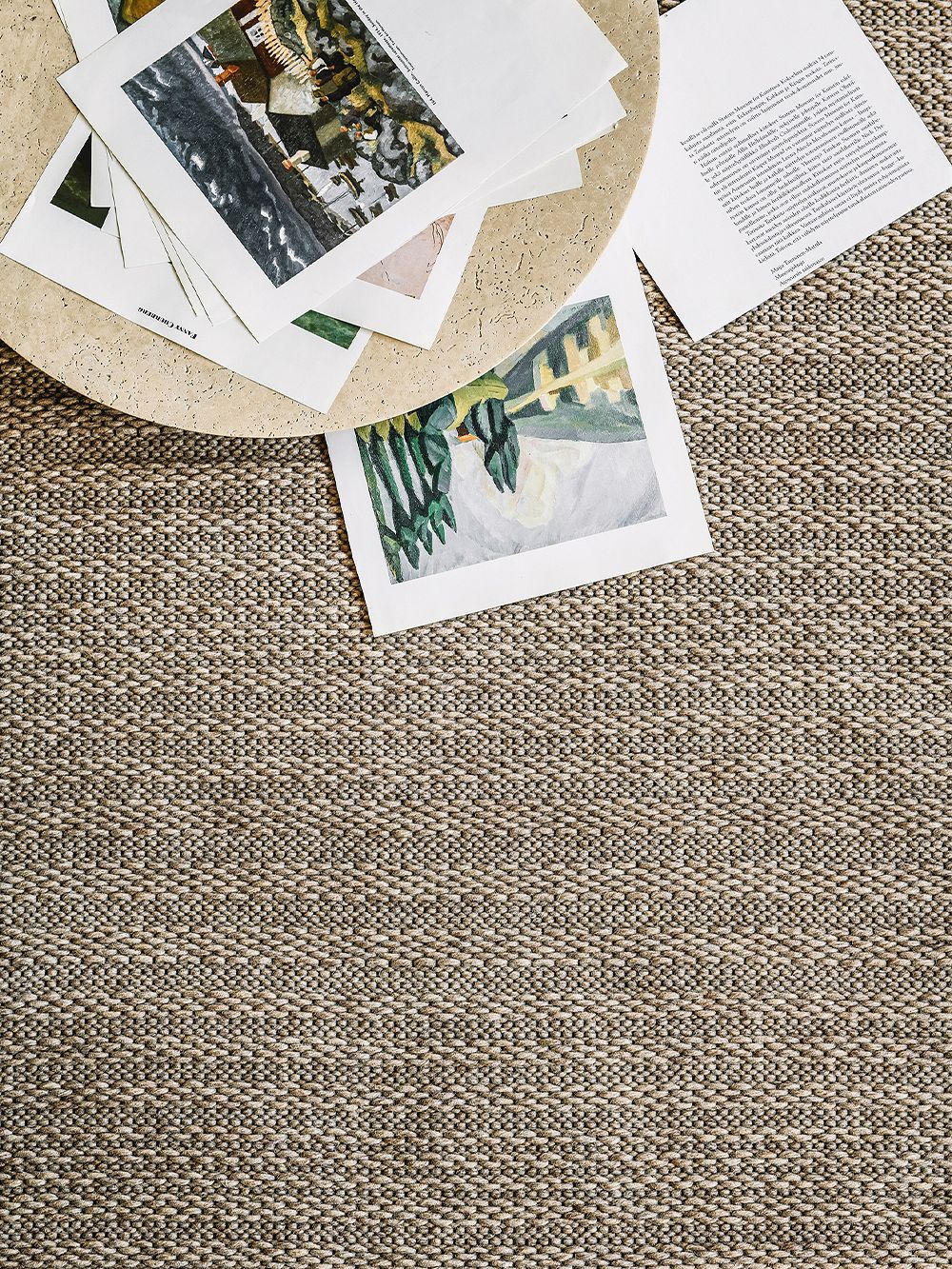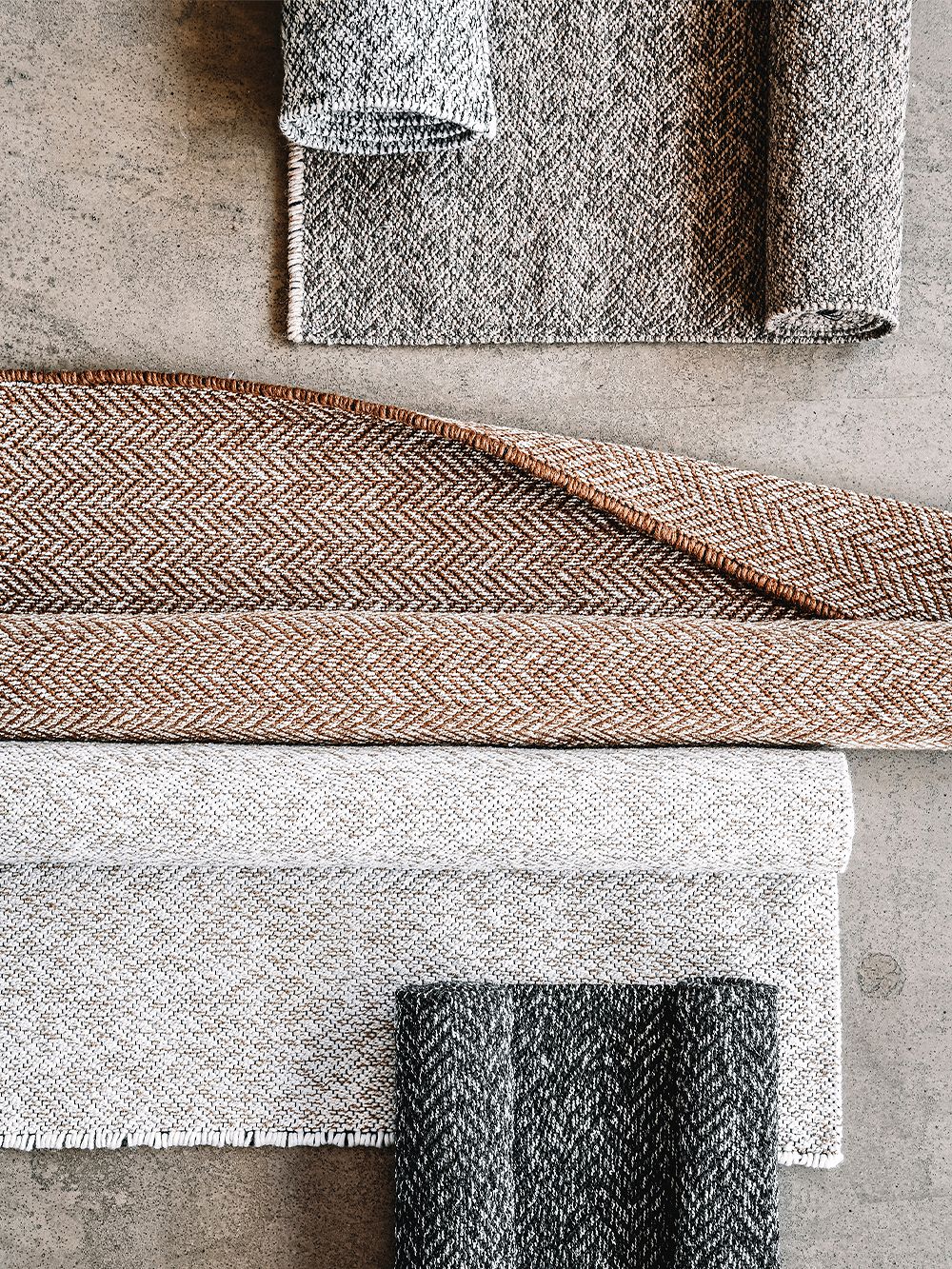 The Duo rugs' patterns are inspired by snowy lanscapes and fickle spring weather, among other things. Where do you generally find inspiration for your work?
"This is a fun question that I always get… Someone once said that 'work creates work', and that's exactly how it is. Every day, I go to the studio; I always have something that I'm working on or thinking about. I keep my senses open, I'm curious and interested… I have so many ideas. You then just have to know how to filter and refine them to suit the purpose."
What are your plans for the rest of 2021?
"I'll be eager to see how the Duo rugs are received! I also have some new designs coming up for Lapuan Kankurit and Interface Furniture. And, of course, I'm excited about winter, snow and skiing!"
---
3 x favorites of Elina Helenius
1. Favorite movie: Wong Kar-wai's In the Mood for Love
2. Favorite food: Potato, in all shapes and forms
3. Favorite scent: Lavender
---
See also:
• All products by Elina Helenius >
• All products from VM Carpet >
Text: Emmi Ratilainen Images: Viola Minerva Virtamo and Sakari Röyskö