Franckly Friends, dedicated to friends of pre-owned design, is a column that visits the homes of interesting individuals and delves into stories behind their design treasures. In the second part, we meet stylist and interior designer Lela Louhio at her home in Helsinki. Lela's home reflects her love of Scandinavian design and her home country, Brazil.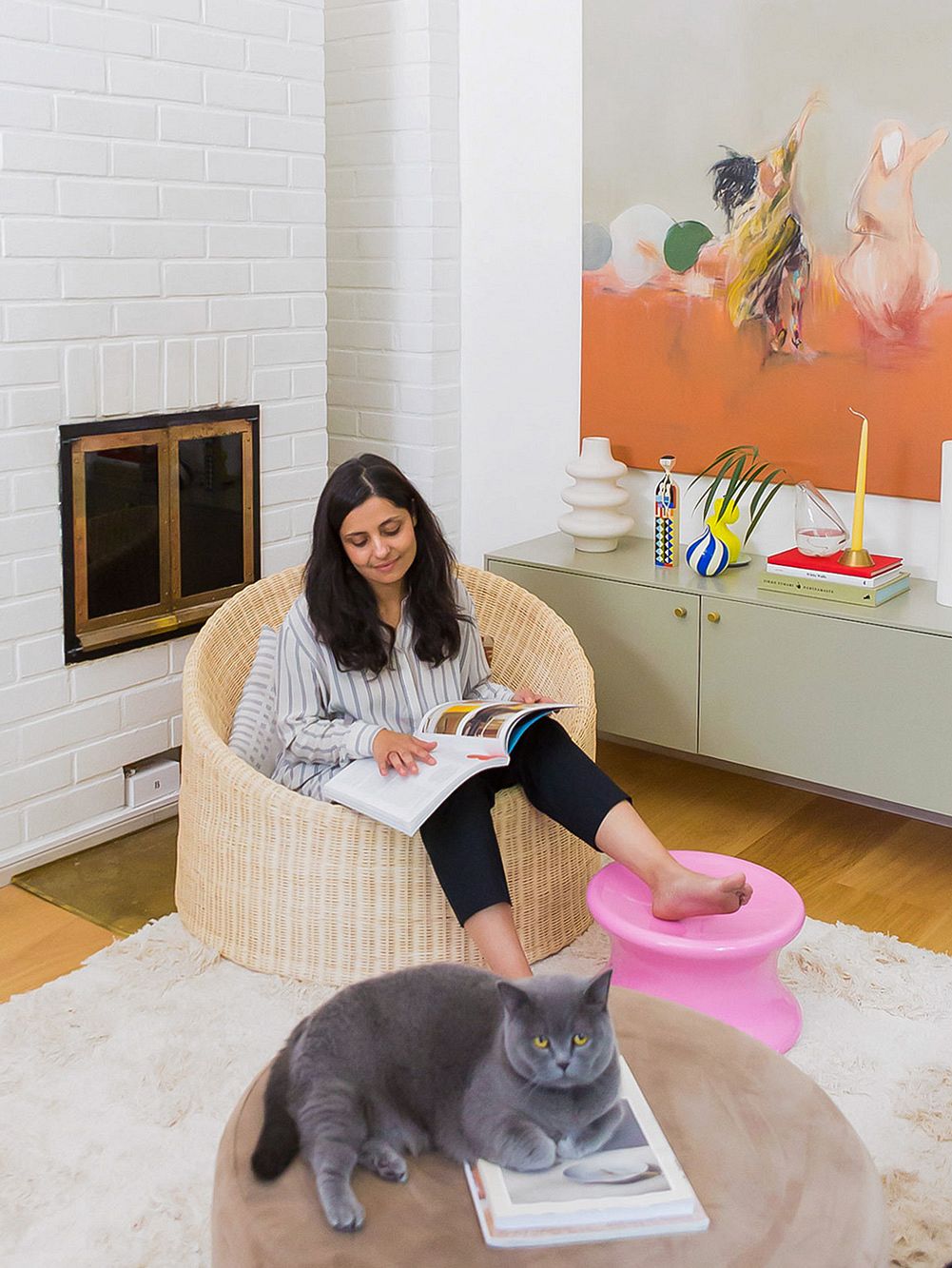 Hi, Lela! As an interior designer and stylist, you work with trends professionally. How does this affect the interior design choices you make for your own home?
"Because of what I do for a living, I am, of course, well-informed about trends, and at Studio Plenty, we work with trends in our customer projects. Although I love styling and creating perfect pictures, I don't want things to be too matchy-matchy at home.
I used to be more impulsive when it came to interior design, and the threshold to redecorate my home was low. Lately, however, my relationship with interior design has changed, and I want to decorate my home with more permanent solutions. The busier I've become at work, the more I've started to want my home to remain unchanged. When I come home from work after a busy day, it's great that all the things are in their familiar places."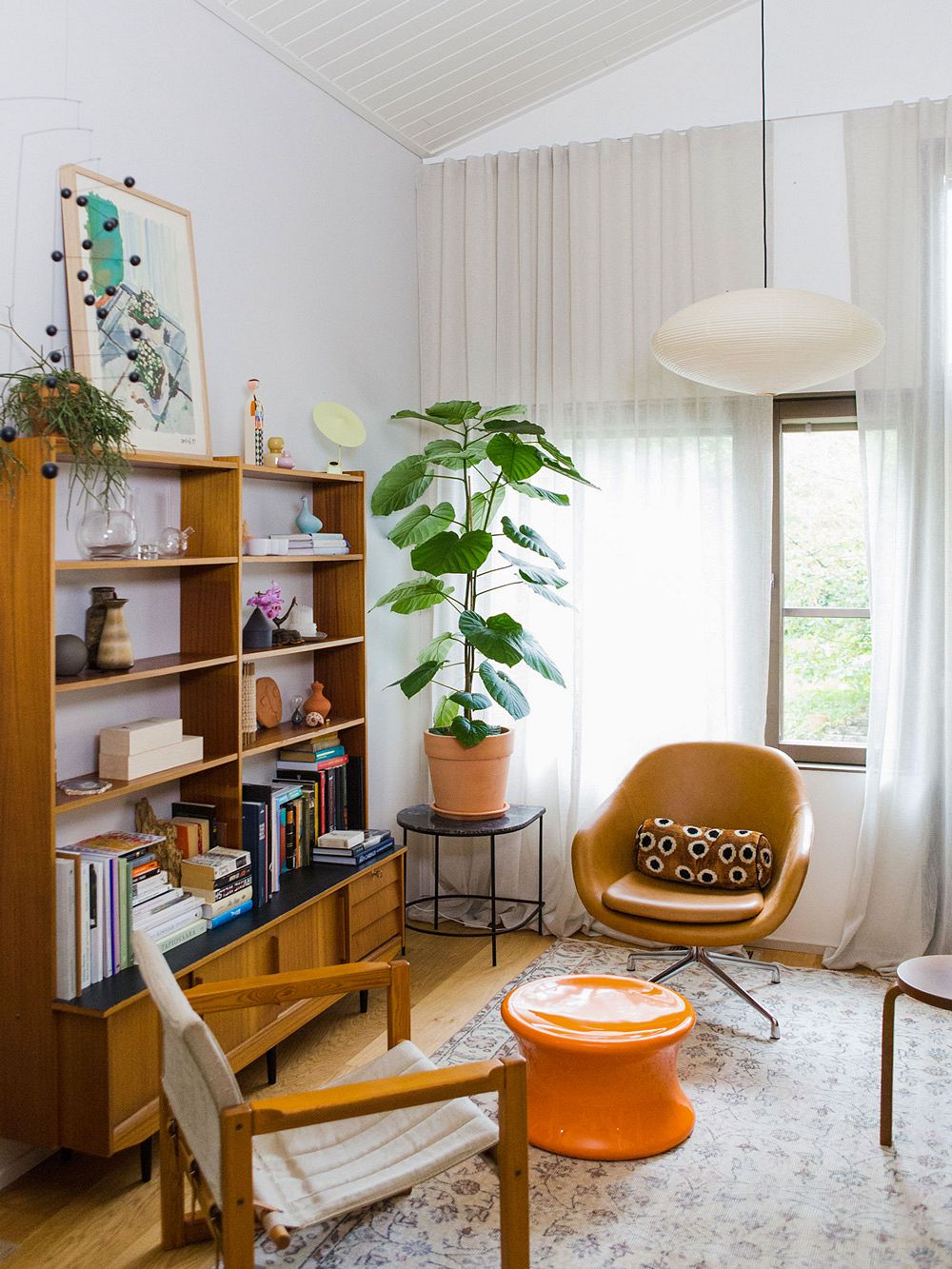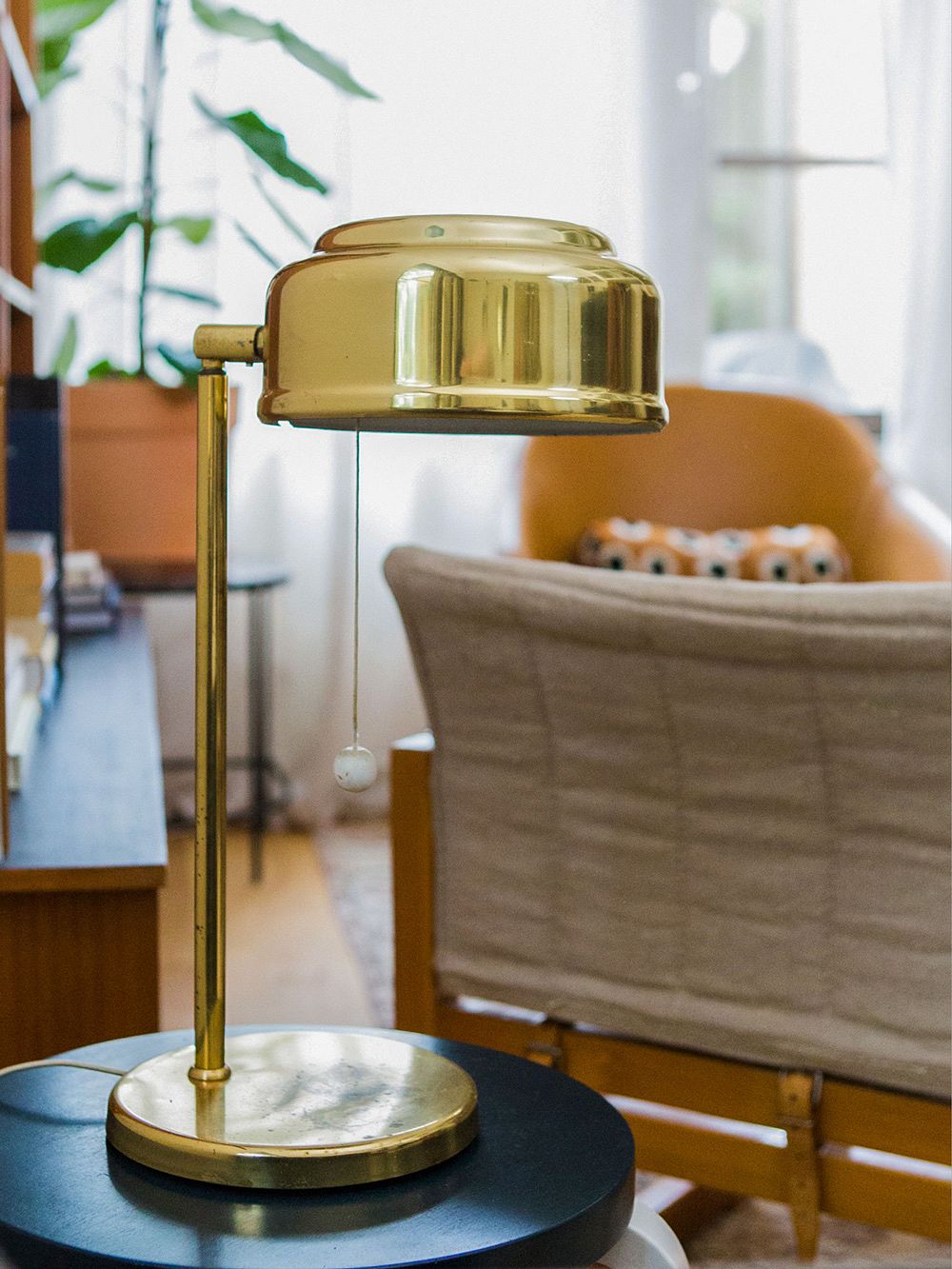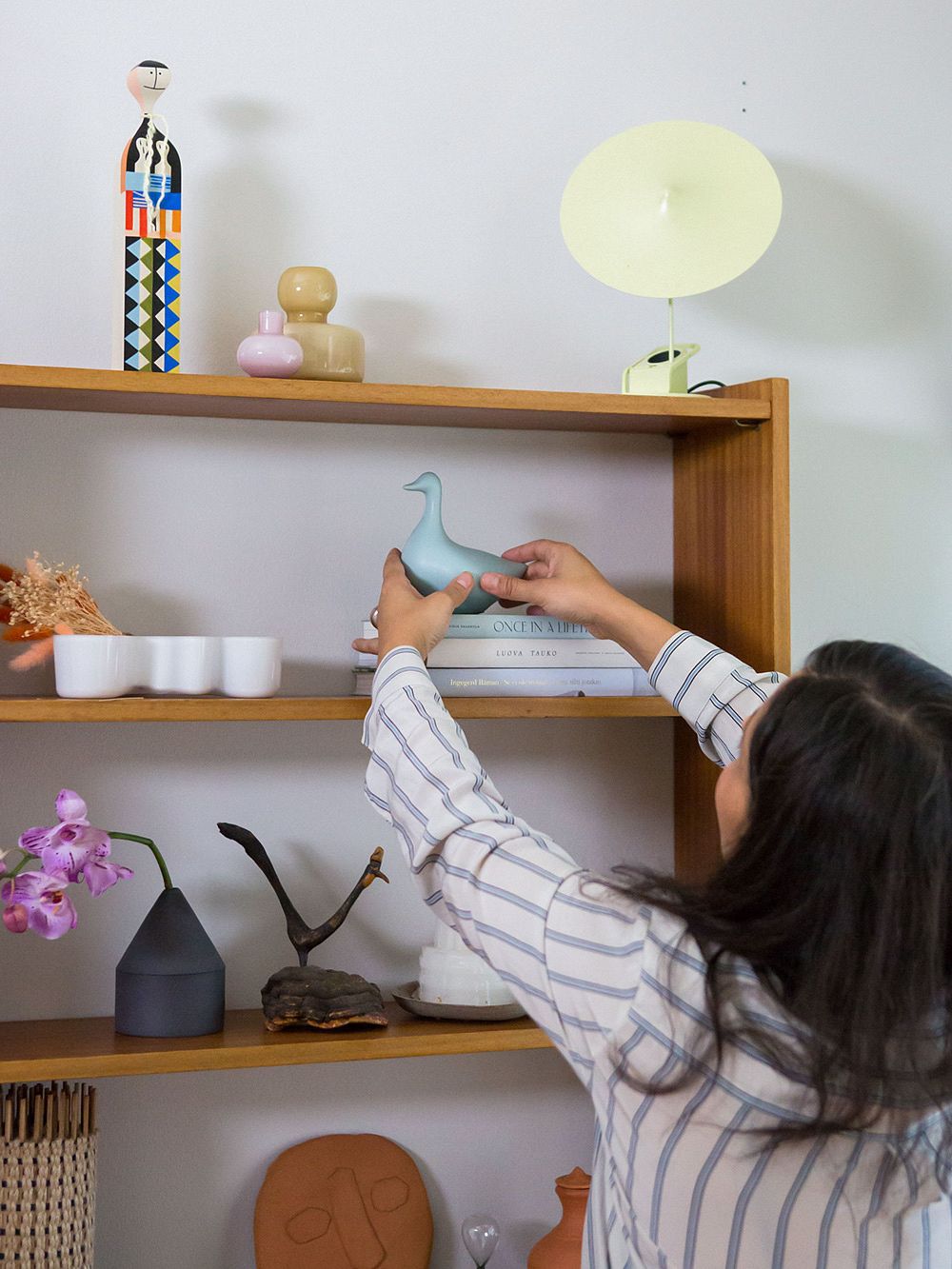 You have many great second-hand finds in your home. What inspired you to decorate your home with vintage and second-hand furniture?
"In Brazil, new equals beautiful, and I'm the first in my family to admire vintage furniture and buy things used. My first second-hand purchase was a Finnish 1960s chest of drawers made of teak, and I've already had it with me in several homes.
Come to think of it, it was vintage finds that helped me find my own interior design style. Some ten years ago, our home was strictly black and white, which was trendy back then. Brass wasn't at all popular when I fell in love with Ateljé Lyktan's brass table lamp in my friend's antique store. I got the lamp by exchanging my new iPhone for it. It was a smart thing to do, as the lamp started a domino effect that made me evolve from the black-and-white style that I had gradually adopted."
"Brazil is reflected in the color and material choices we've made for our home. In Brazil, the light is really yellow. That's why I want to surround myself with different shades of it."
How do you combine Scandinavian style with Brazilian influences in your home?
"When I got interested in Scandinavian design about ten years ago, I really immersed myself in it. I lived and breathed design, and if I'd had the money, I would've redecorated our home completely in the Scandinavian style. However, the pandemic has made me miss my roots even more, and I also want my home country to be better represented in our home.
The Brazilian interior-design style is eclectic and combines furniture and objects from different eras. I've now started to mix and match objects of different styles, as well. For instance, we got this oriental rug for the living room, and it reminds me of my home country. In Brazil, people prefer red oriental rugs, but I chose a light re-dyed vintage rug for us.
Brazil is also reflected in the color and material choices we've made for our home. In Brazil, the light is really yellow. That's why I love yellow and want to surround myself with different shades of it. In Finland, everyone is afraid of wood turning yellow, but in my opinion, wood just becomes more beautiful when it yellows. When I was planning the renovation of our home a year and a half ago, I chose a traditional oak parquet for the floor – and the thought of waxing it white hasn't even crossed my mind."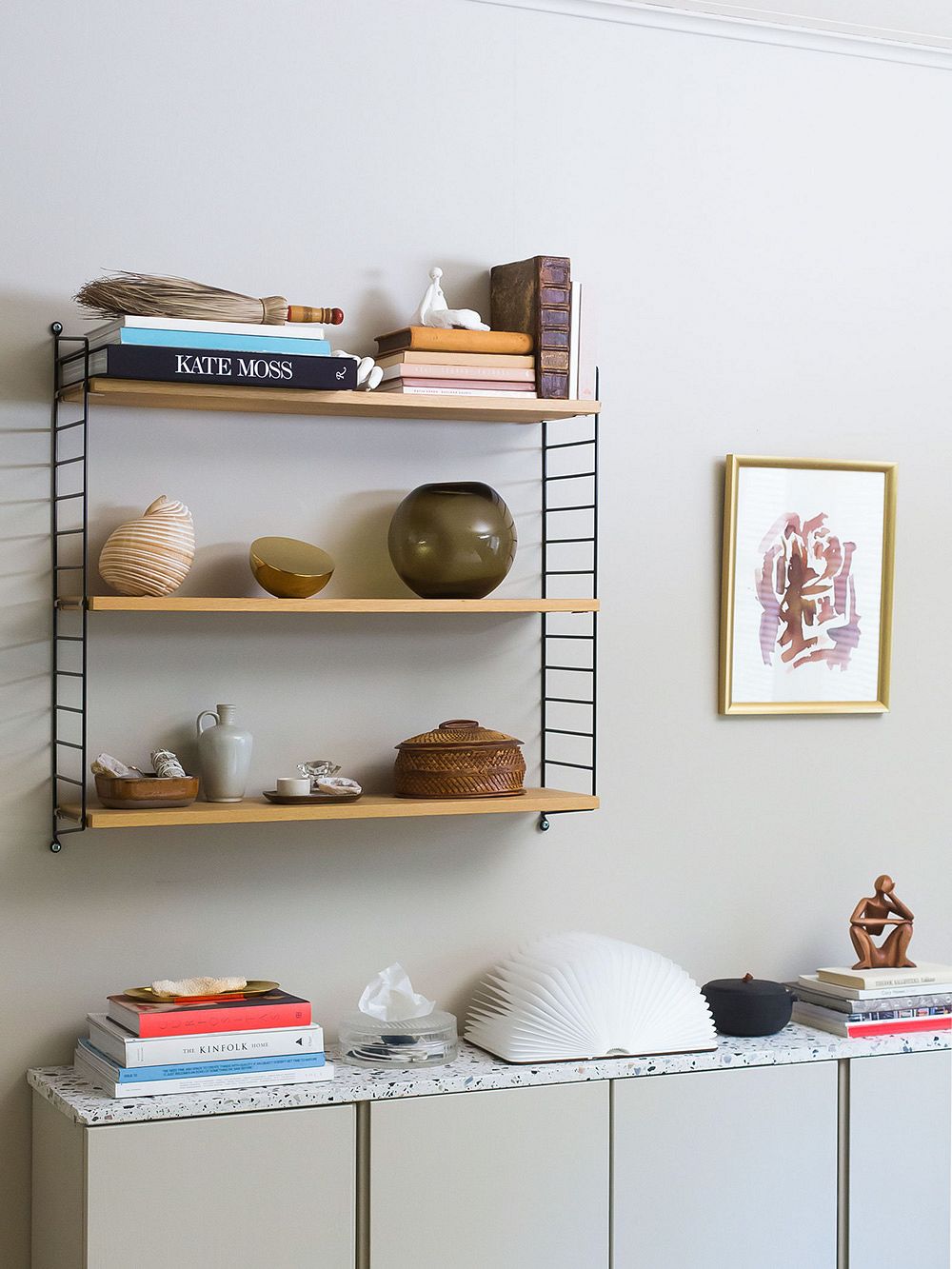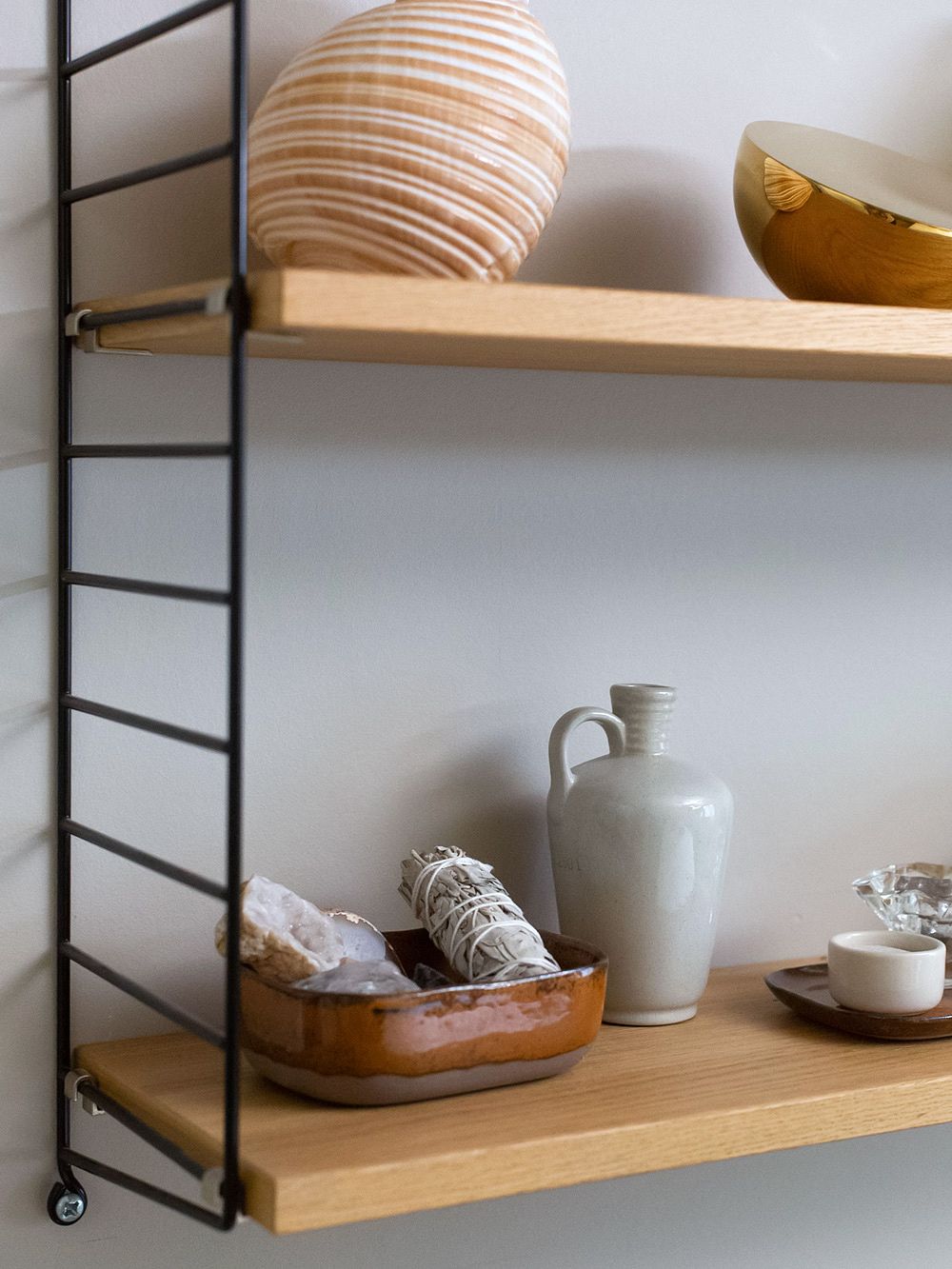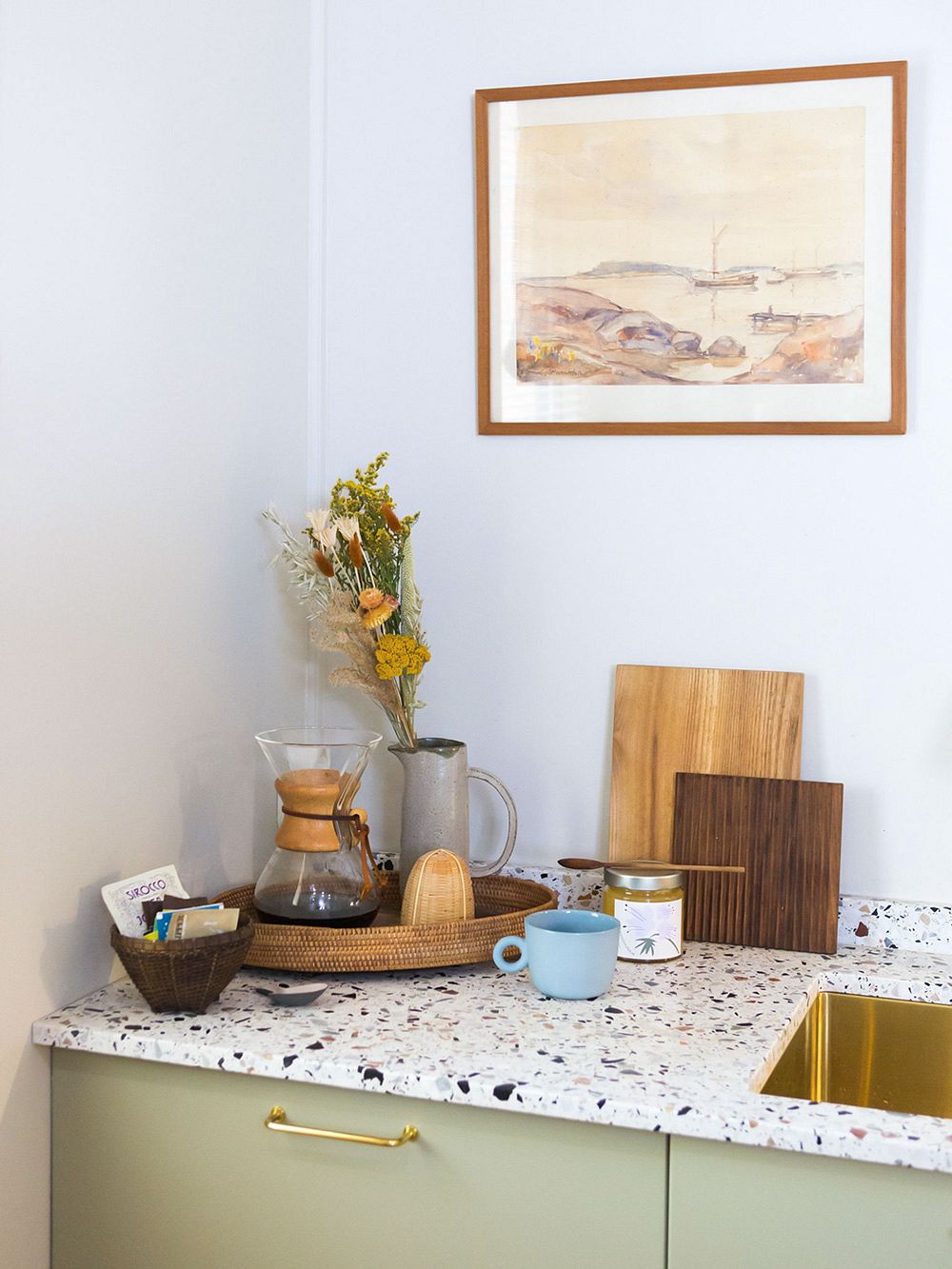 How is Brazil visible in the objects you have in your home?
"Most of my family lives on the other side of the globe. I love having objects at home that remind me of them. Transporting goods from the other side of the world is expensive, so, in addition to textiles, only my grandmother's old clay pot and a few other things were brought to Finland. That's why the pot was given the best spot in our living room.
I've also found some great Brazilian objects in antique stores in Helsinki. The latest item I've bought is an antique basket weaved using a technique that is typical of the indigenous people of Brazil. The basket is particularly important to me, since most of my heritage can be traced back to the indigenous peoples of Brazil."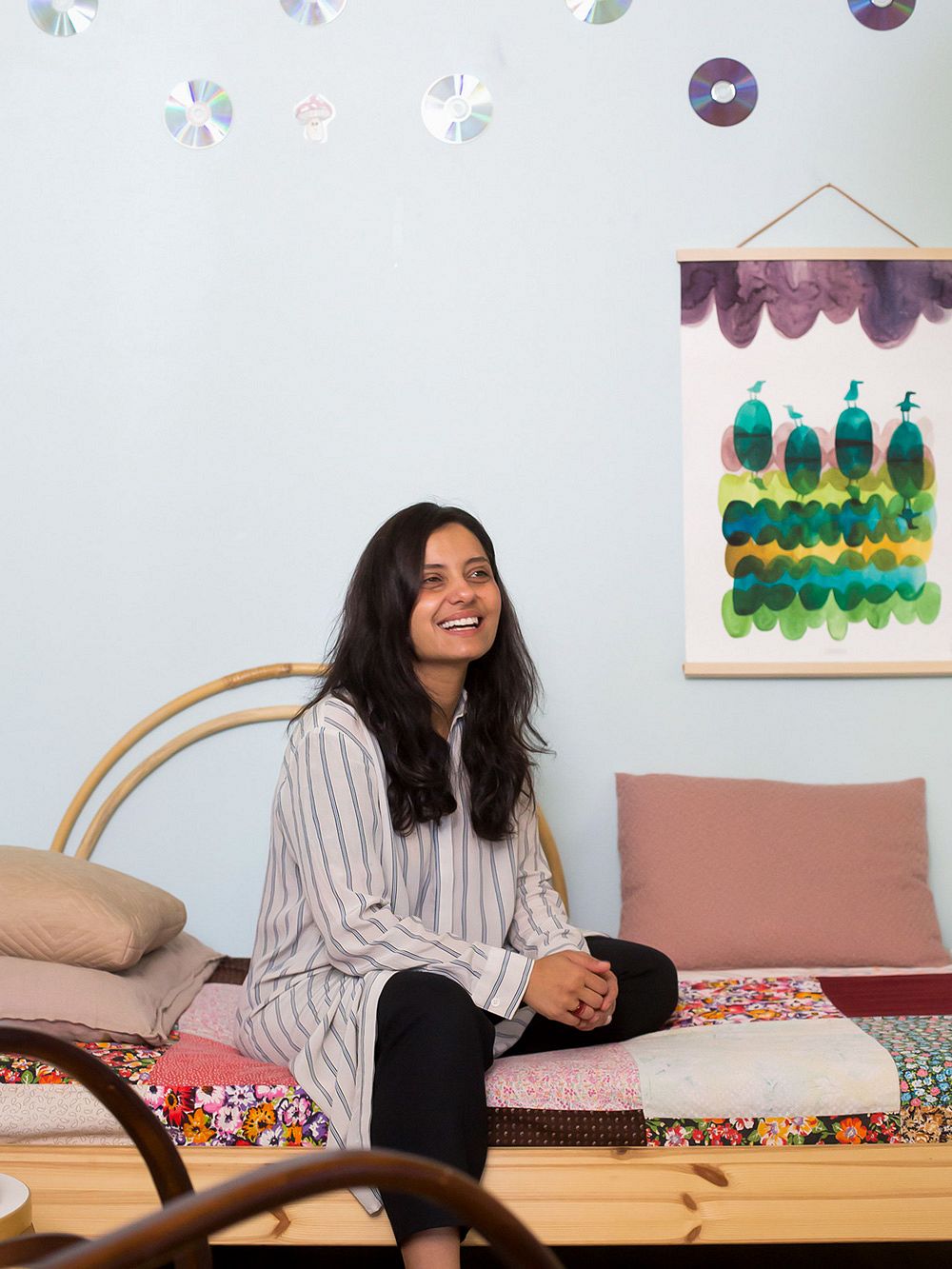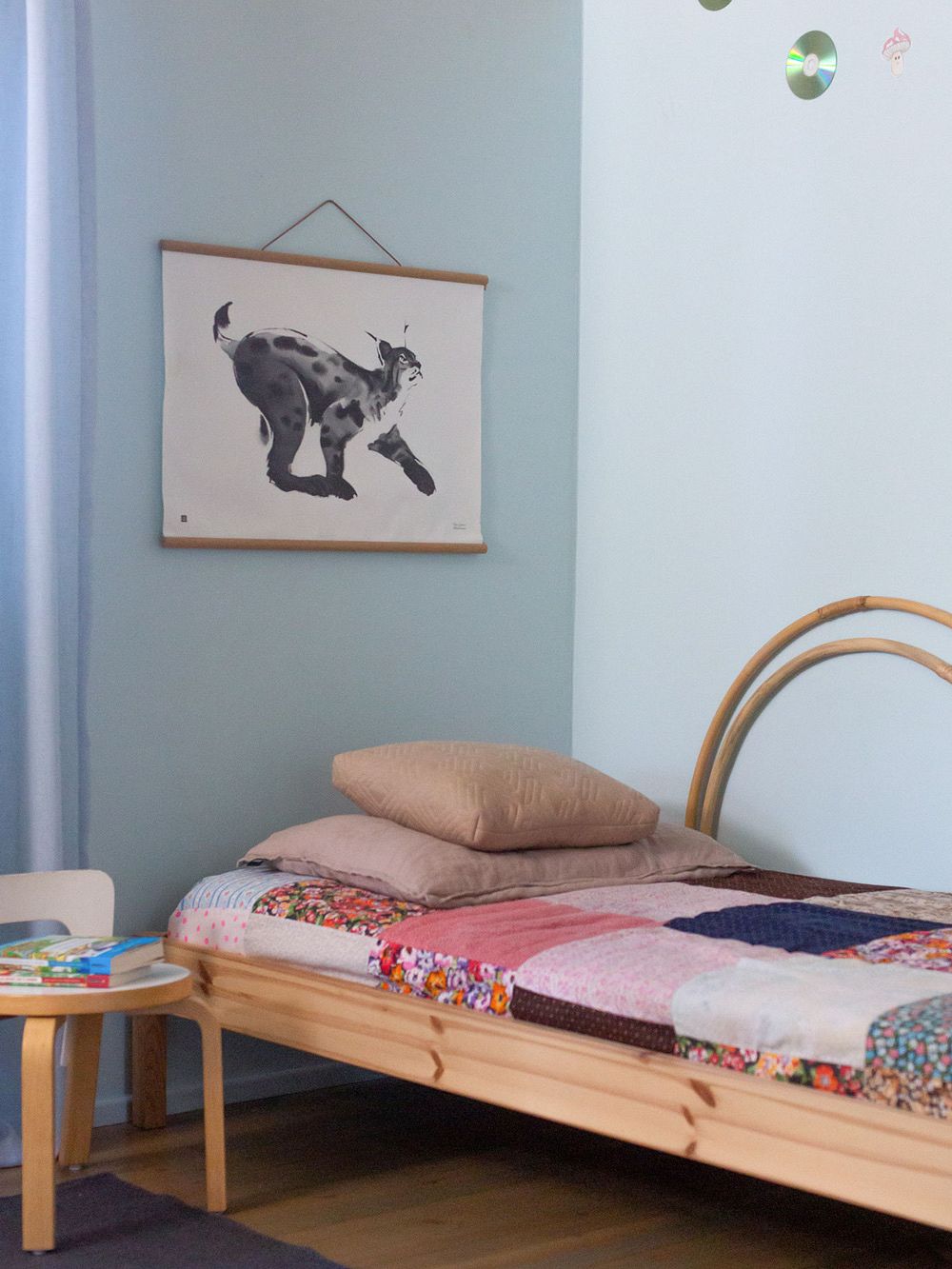 Do you have a favorite object?
"Yes, a quilt made by my grandmother. My granny was really good at crafts, and she made skillfully designed quilts. However, when making this quilt, my grandmother was already suffering from severe memory loss. She never got to finish the quilt, and the craftsmanship and color design are not typical of her. The quilt was her last one. I have placed the quilt in our daughter Bea's room, where it reminds her of her late great grandmother."
"When I'm sitting in our living room and looking at the objects, they make me think of people, stages in life and events that I hold dear."
What do the objects you have in your home mean to you?
"I love the Finnish calmness, but I've grown up in a culture that is anything but calm! In Brazil, people and things are always on the move. I need life and stories around me, also in the form of objects. When I'm sitting, for example, in our living room and looking at the objects, they make me think of people, stages in life and events that I hold dear. A book that I've read, a painting by a friend, my grandmother's clay pot and the clay bird I found at a flea market all remind me of the past and add life and good energy to our home."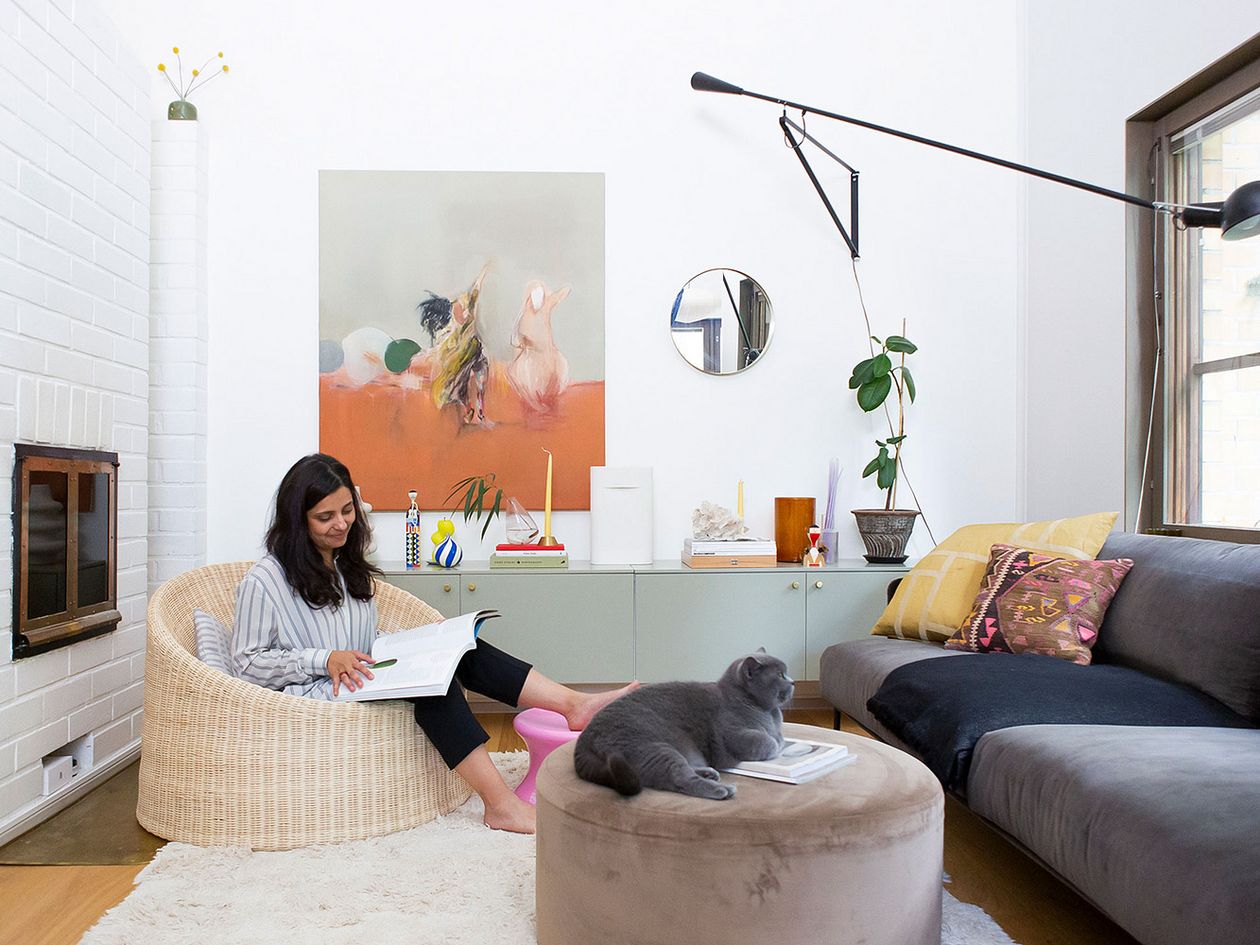 The 265 wall lamp by Flos is particularly important to you. How did it end up in your home?
"This wall lamp is the first design piece I fell in love with. Eight years ago, I had filled my Pinterest account with pictures of this lamp and was dreaming of working as an interior designer. At that time, I was working in the fashion industry as the store manager of Anna Ruohonen's store. Through my work, I became friends with a Helsinki-based interior designer, who visited the store from time to time to help me. I told this person about my dreams and was encouraged to study to become an interior designer.
At one time, we were looking at my Pinterest pictures, and the Flos lamp, which was virtually in every picture, caught my friend's eye. I said that it was my dream lamp and that I was saving for it. A couple of weeks later, on my birthday, my friend came to the store and handed me a paper bag with the arm of the Flos 265 lamp sticking out. "This is for you, happy birthday," my friend said, and I just became overwhelmed with happiness. The lamp had been stored in a basement for years, and my friend's adult children had not been interested in it. My friend wanted to give the lamp to me, seeing that it evoked the same feeling in me that it had once evoked in my friend."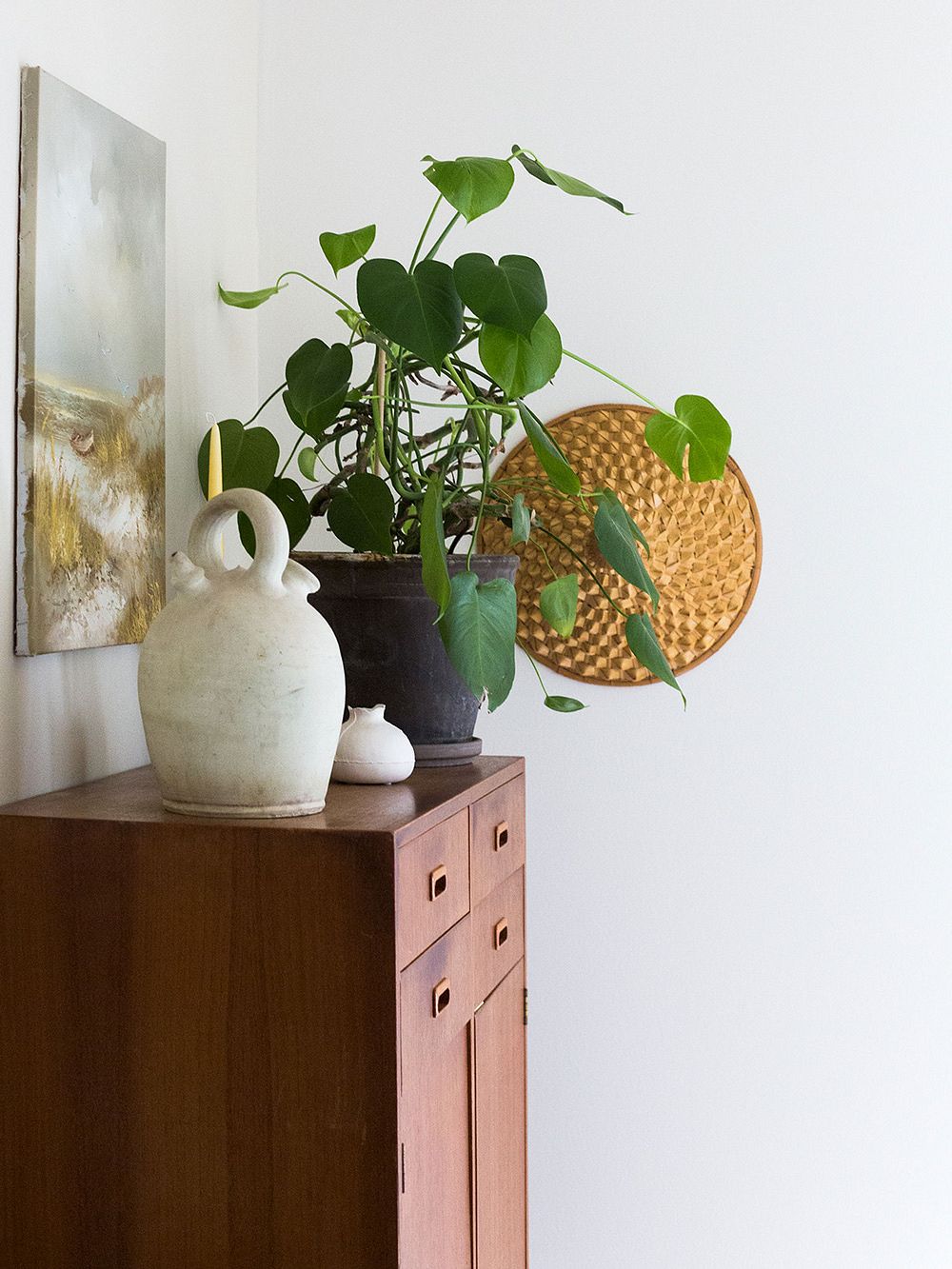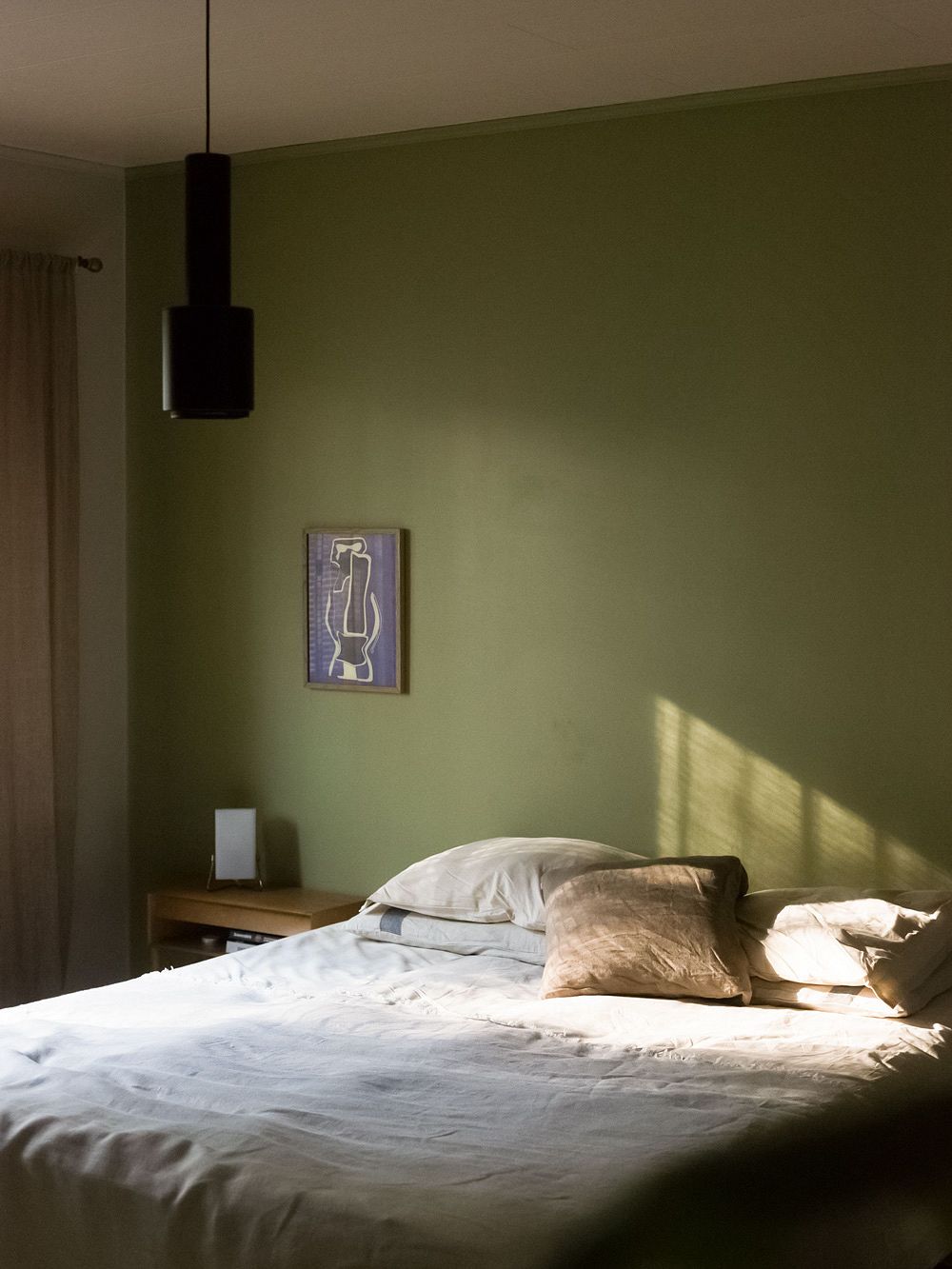 You have a way with colors, which is also evident in your home. What do colors mean to you?
"My use of colors is basically based on feelings. Various shades of yellow always feel good, because they remind me of the light in Brazil. Right now, I seem to be interested in bright red, because lately I've been looking at many of my childhood pictures, in which I'm dressed in red from head to toe.
I love different shades and the creation of color combinations. In the past, I changed the colors in our home to match the color I had fallen in love with. However, in this home, I've wanted to do things differently and paint the walls with colors that we can live with for a long time."
See also:
• More pre-loved design treasures at Franckly >
Text: Selina Vienola Images: Joni Tuominen