Design aficionados share their most beloved vintage treasures in a new series of articles produced by Franckly. Mikko Puotila, Managing Director of the design company Woodnotes, presents an Egg armchair inherited from his parents.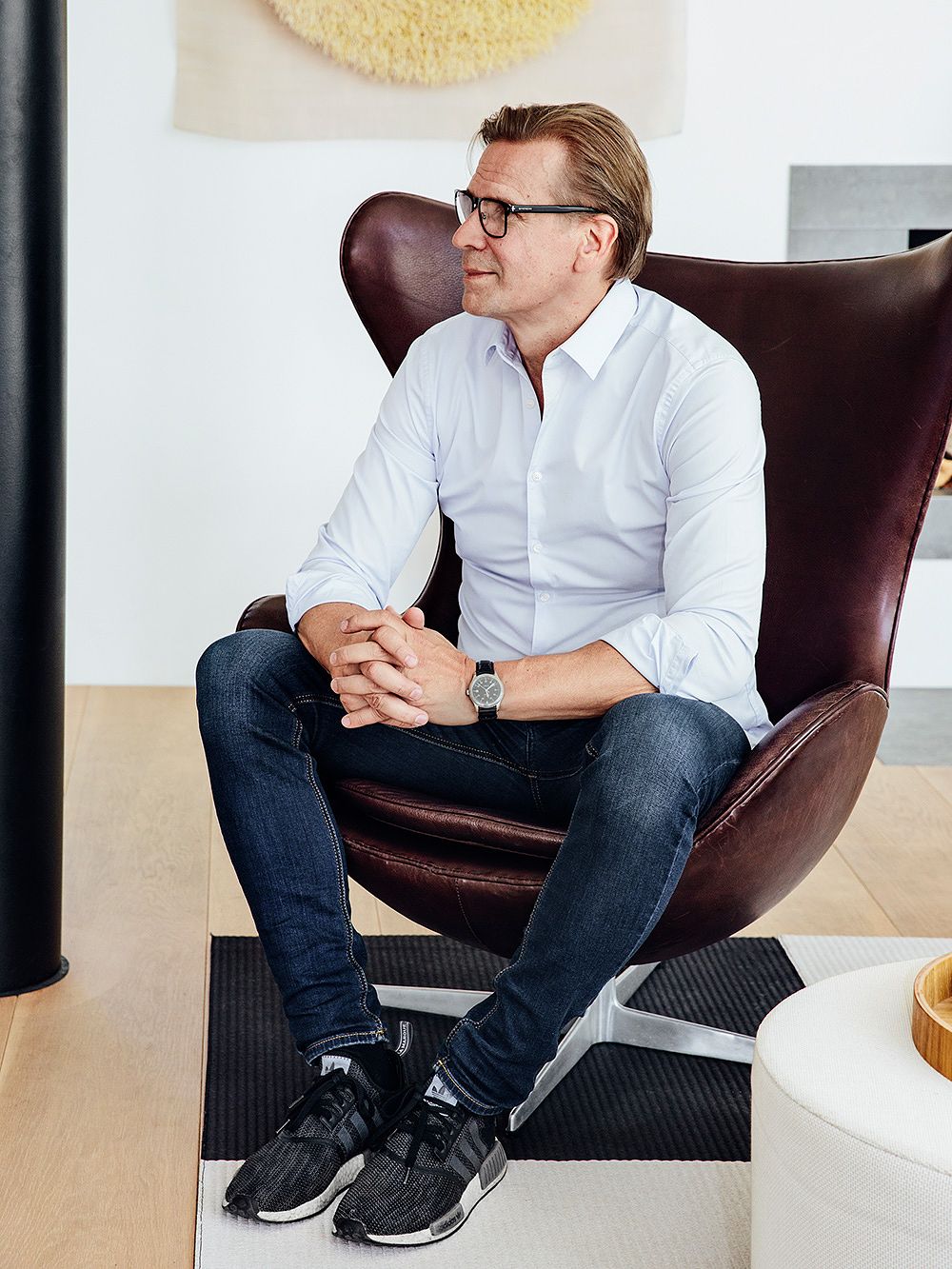 "THE STORY of my Egg chair began in 1963, when my parents were looking for a sofa but just couldn't find the perfect specimen. Instead, they decided to buy three armchairs designed by Arne Jacobsen.
Three chairs rather than a traditional living room sofa was an unconventional choice then, but my parents were modernists: my father was an interior architect and my mother a textile artist. Their interest in all things new was apparent at work and home.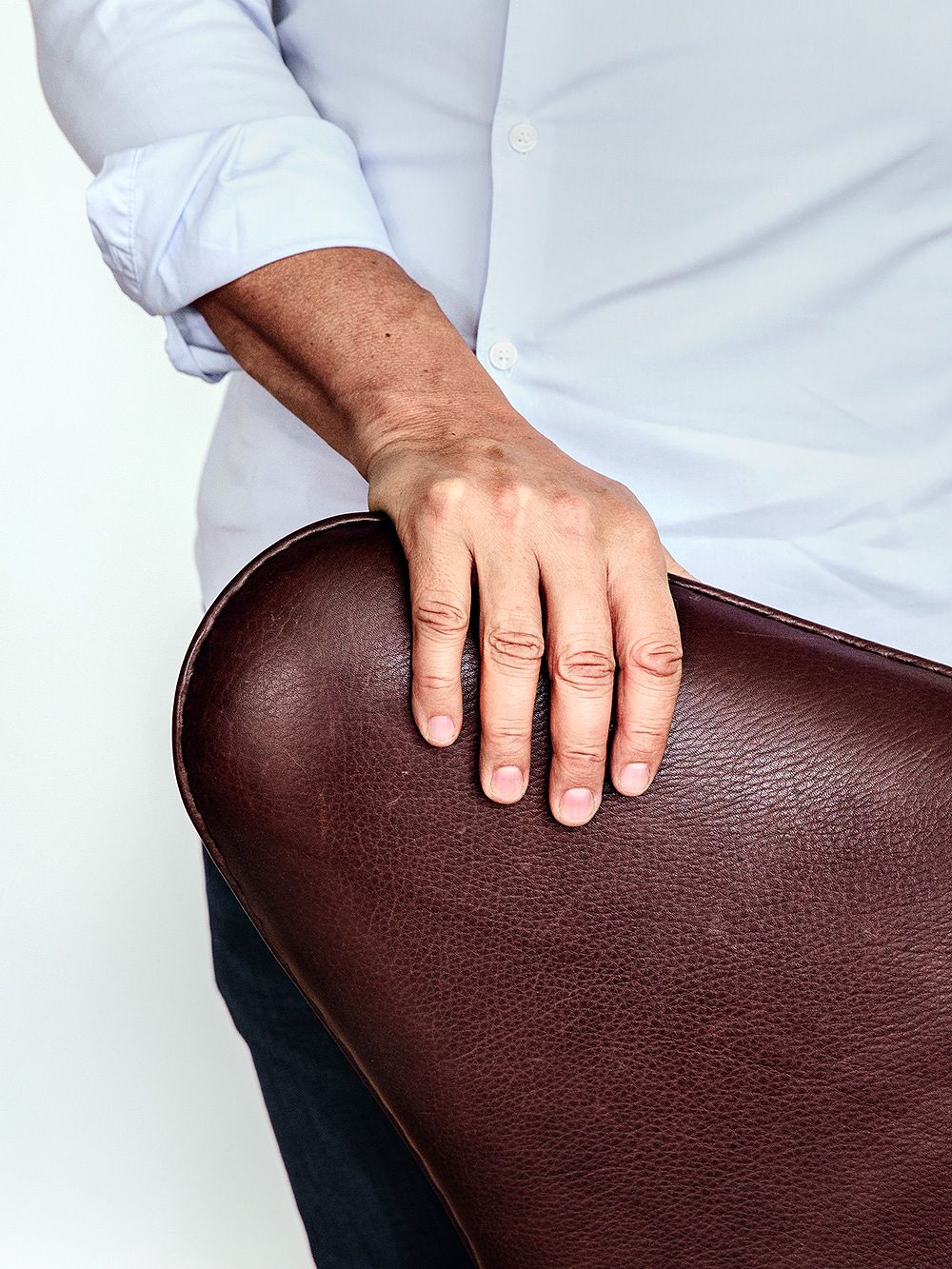 The visual surroundings of my childhood also aroused my interest in design and architecture. I have learned to appreciate durable and high-quality design, and to avoid impulse purchases. I rarely buy new items, and only when needed.
If I see an interesting object on a business trip, I might think about it for a long time before purchasing it. I'm a modernist like my parents, but at home we have old art glass and furniture as well as the Egg chair; these add contrast and layers of interest to the building's modern architecture.
"The Egg chair offers a vantage point over everything going on in our living room."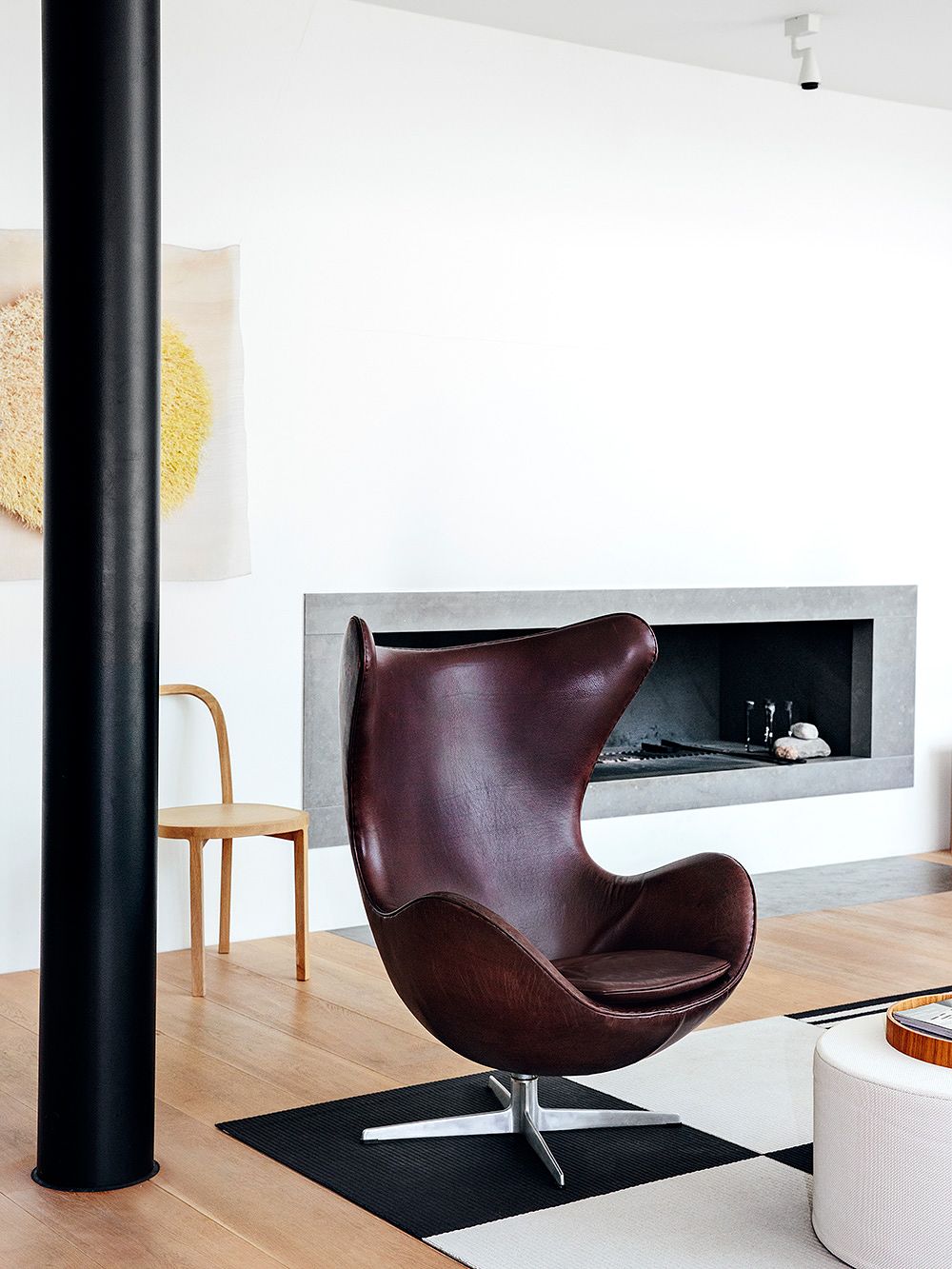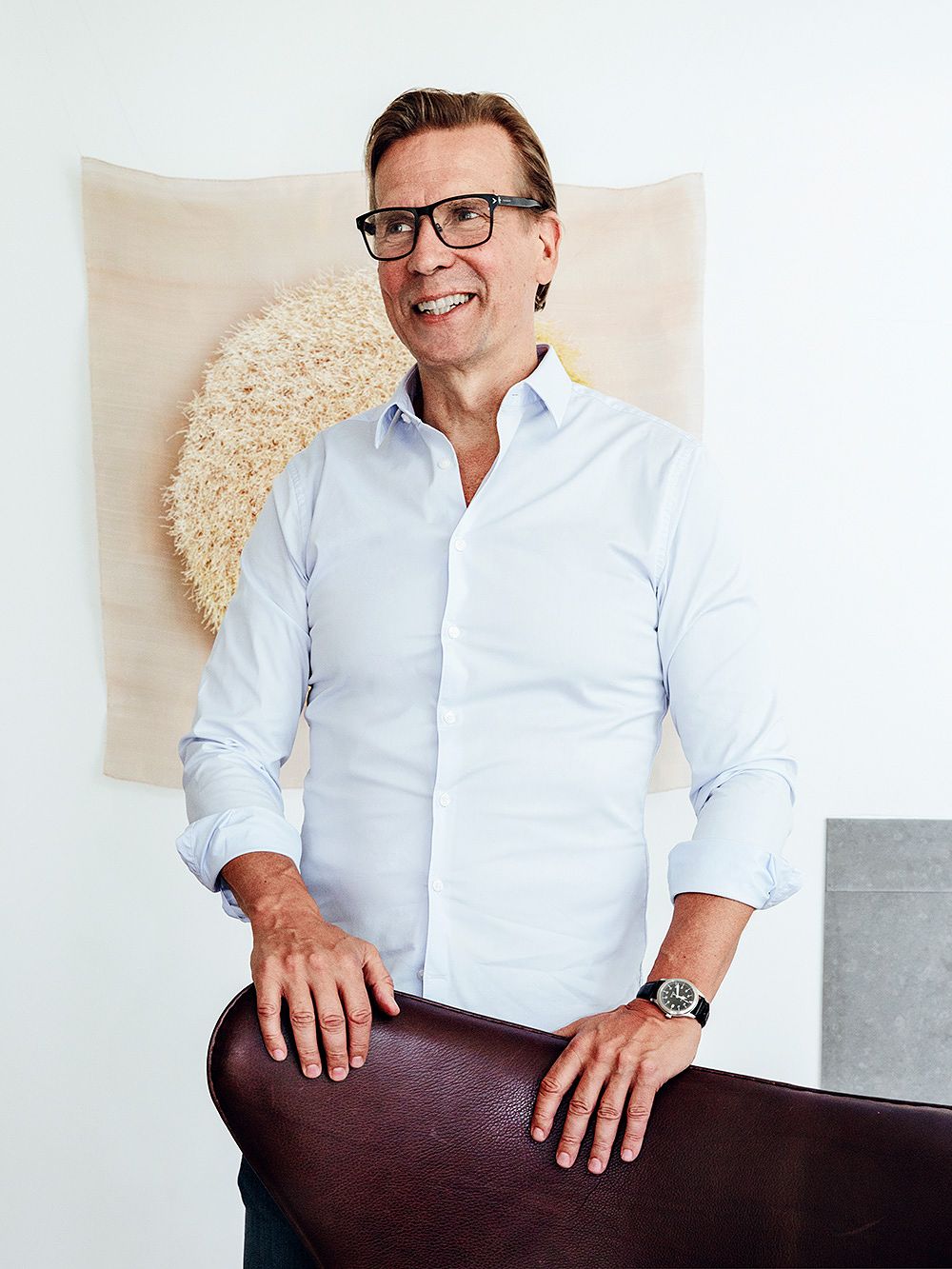 My parents' Jacobsen chairs were divided between my home and those of my two brothers: originally identical, the chairs have been upholstered twice – mine received its dark brown leather upholstery 17 years ago. The chair offers a vantage point over everything going on in our living room.
We all use the Egg chair, but it is my son's particular favourite. I hope that the chair remains in our family for a long time to come."
Design treasure: Egg armchair
• Designer Arne Jacobsen
• Designed in 1958 for the SAS Royal Hotel in Copenhagen
• Manufactured by Fritz Hansen
• View Egg chairs at Franckly >
What is Franckly?
• Franckly is a curated online marketplace for pre-owned design
• Created and curated by Finnish Design Shop
• Buy and sell pre-owned design treasures: Franckly.com >
See also:
Text and photos: Suvi Kesäläinen