Design aficionados share their most beloved vintage treasures in a new series of articles produced by Franckly. Sami Ruotsalainen, a designer at Marimekko, fell in love with a ceramic walrus by Arabia.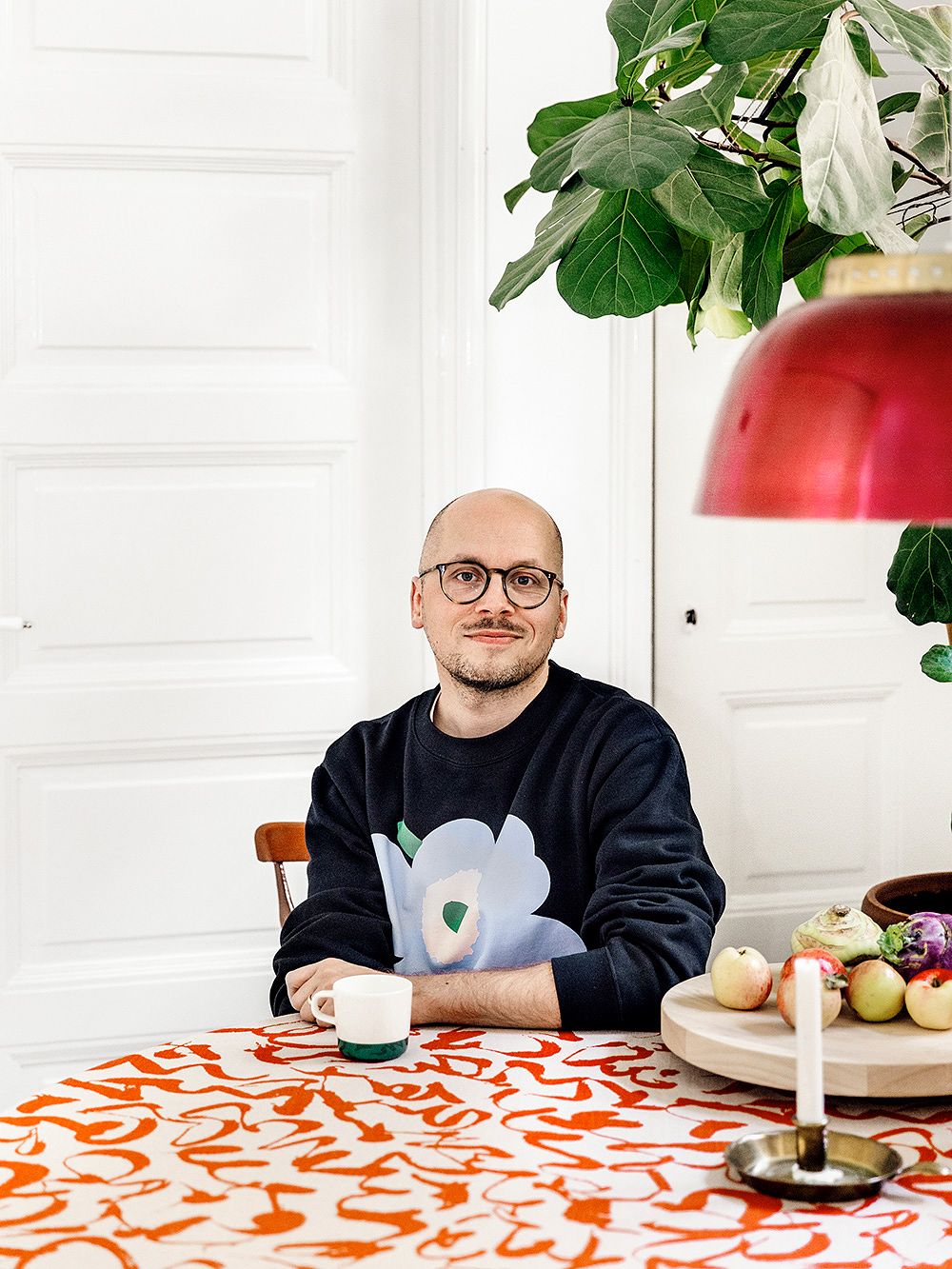 SAMI RUOTSALAINEN: "One of my favorite finds is my walrus figure, designed for Arabia by Taisto Kaasinen. When I lived in Töölö, my spouse and I always passed an antique shop during our evening walks, and we often stopped by to chat with the owner. One evening, our attention was suddenly drawn by a large, brown walrus staring out of the window. The walrus sat in the window for almost a year, watching us every time we walked by.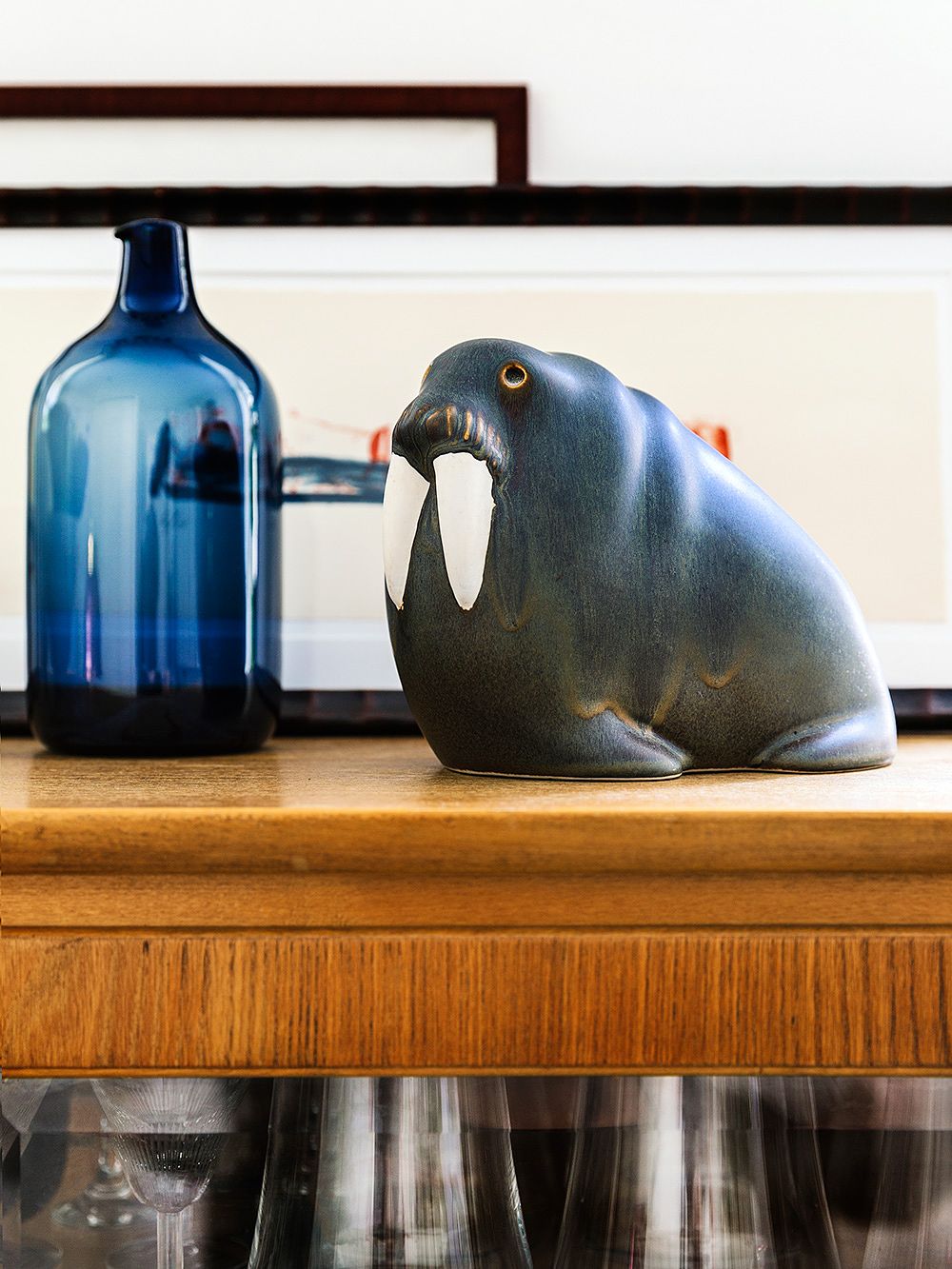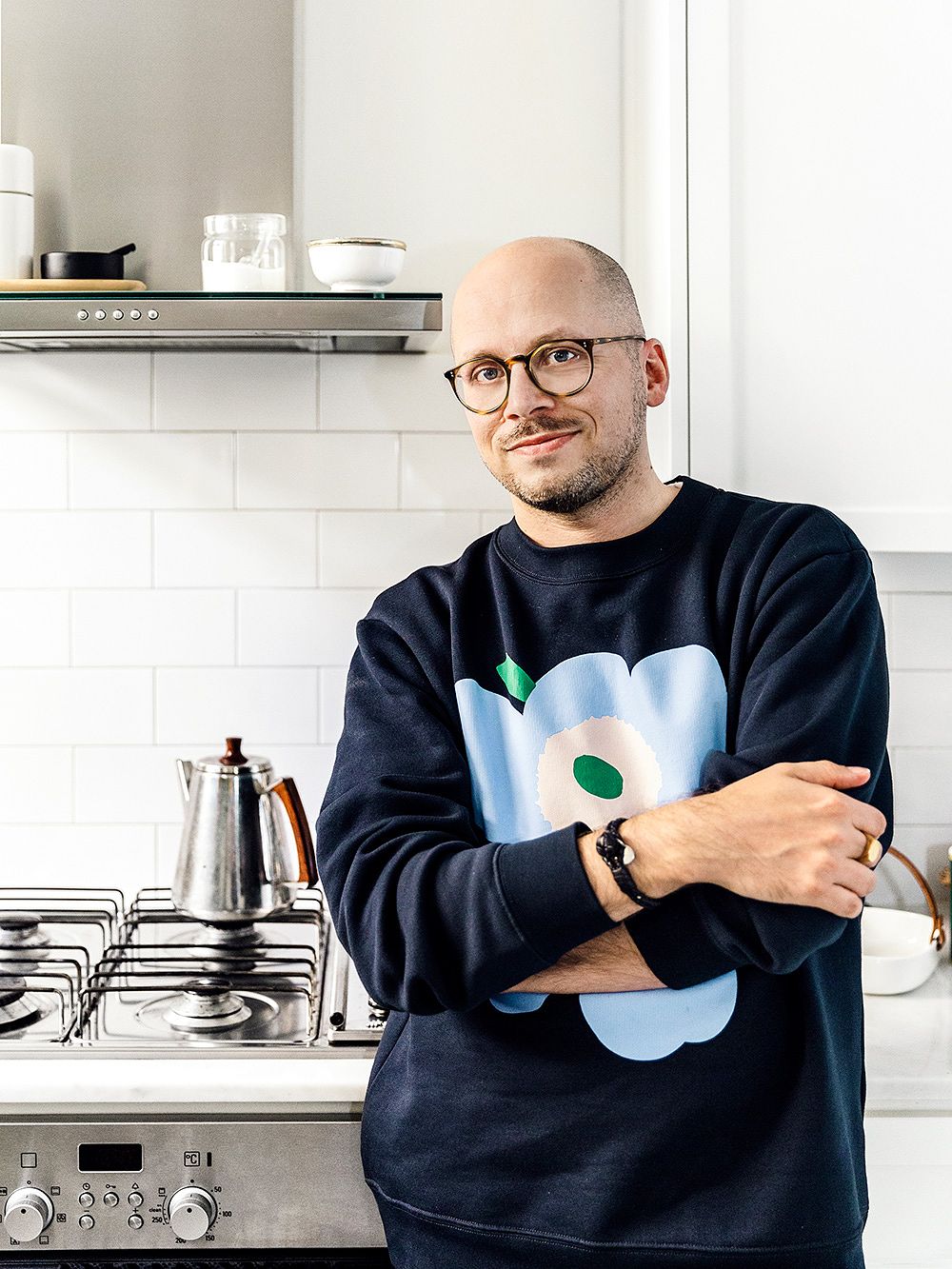 At first, I wondered how anyone could buy such a peculiar object. However, its gentle stare won us over in the end and, just before moving out of Töölö, I brought the walrus home because we were so used to its presence and gaze.
The walrus is now called Elmeri and lives in our bedroom, watching us from the bookshelf. I have other figurines and strange, 'ugly but beautiful' objects besides the walrus. I like them because people don't find it so easy to look 'through' them. Curiosities provide just the right amount of disruption in the stylish purity of a home and are a source of inspiration.
"The gentle gaze of the walrus won us over in the end and, just before moving out of Töölö, I brought him home."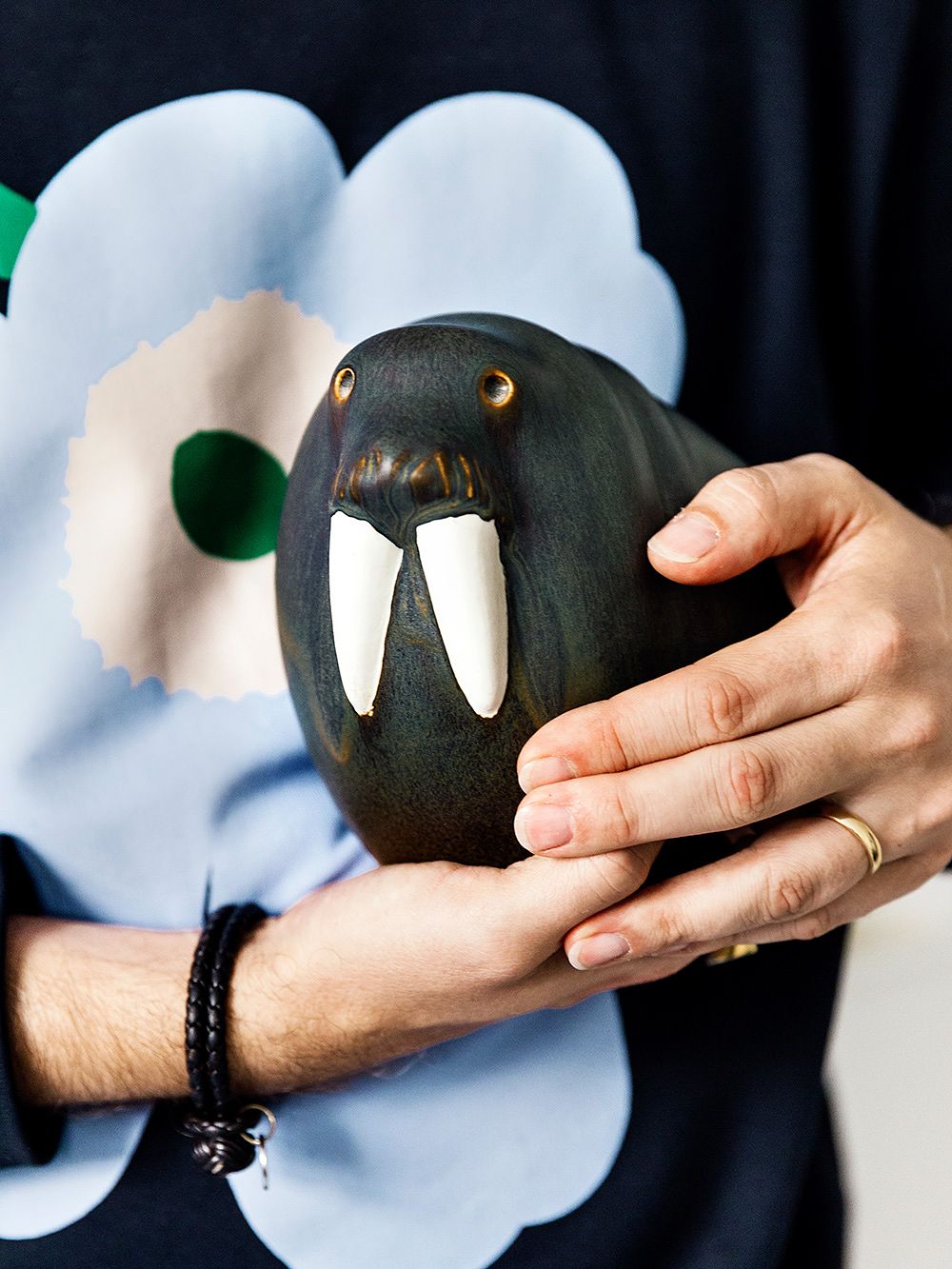 I love beautiful objects. Certain corners of Helsinki and their shops are forbidden to me to prevent the number of objects in our apartment getting out of hand. Although I make purely aesthetic purchases as well, all items in our home are carefully selected and have special meaning to us. Much of our furniture consists of finds with interesting backstories, all of which I remember."
What is Franckly?
• Franckly.com is a new online marketplace for pre-owned design
• Created and curated by Finnish Design Shop
• Buy and sell pre-owned design treasures: Franckly.com >
See also:
• The ceramic walrus by Arabia on Franckly >
• All decorative objects on Franckly >
• Sami Ruotsalainen's designs >
Text and photos: Suvi Kesäläinen