The architect George Nelson is known as a unique designer, as well as an insightful opinion-leader and visionary, who brought American design into the modernist era. In his design work, Nelson managed to create subdued beauty and have fun at the same time.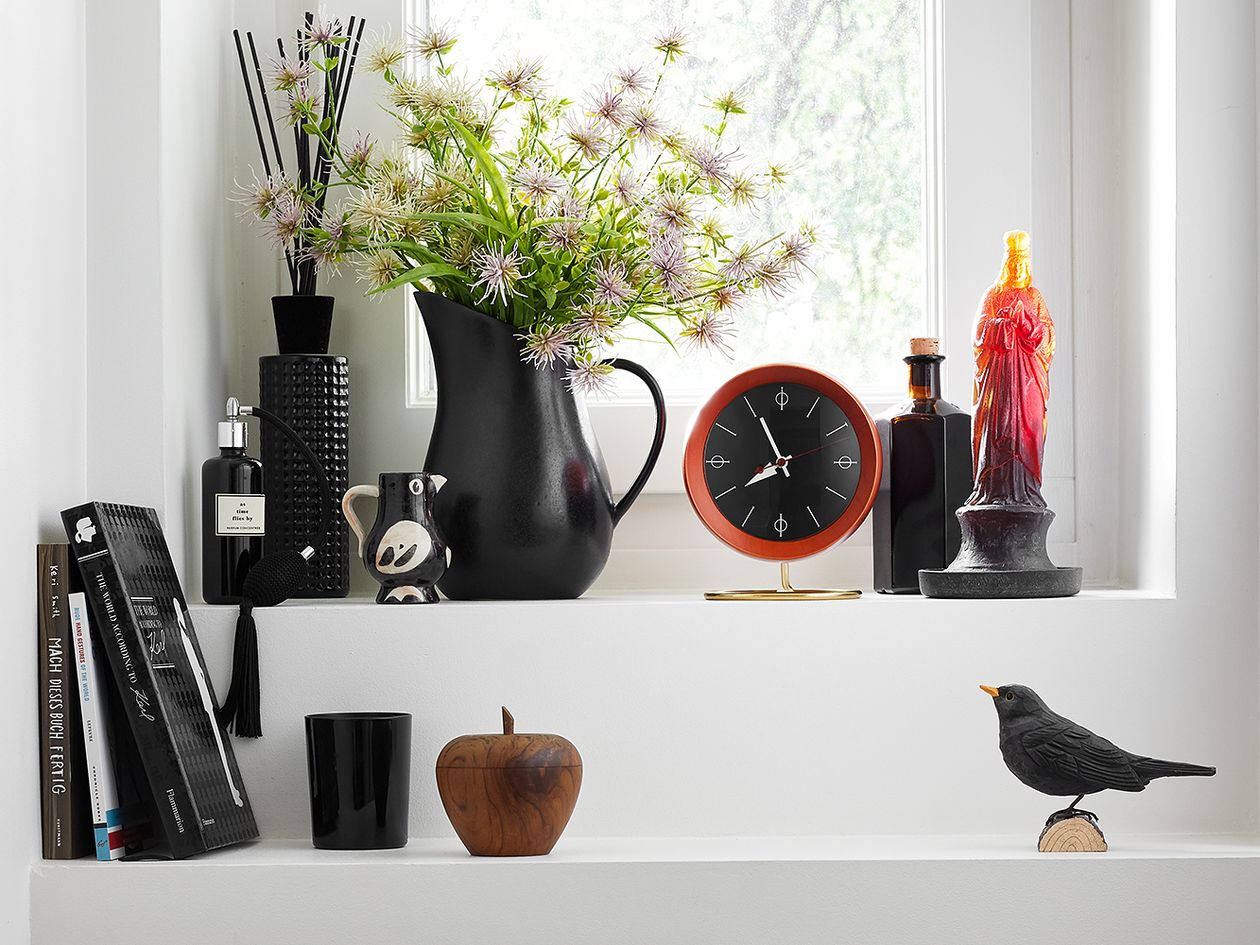 GEROGE NELSON'S journey as an architect began with a happy coincidence in a rainstorm. In 1924, as a young man tramping the streets of New Haven, Connecticut, in rough weather, Nelson sought shelter in the nearest building, which happened to be the Yale School of Architecture.
Dazzled by the students' work displayed in the lobby, Nelson decided to apply to study architecture at Yale. His studies began in the same year, when he was just 16.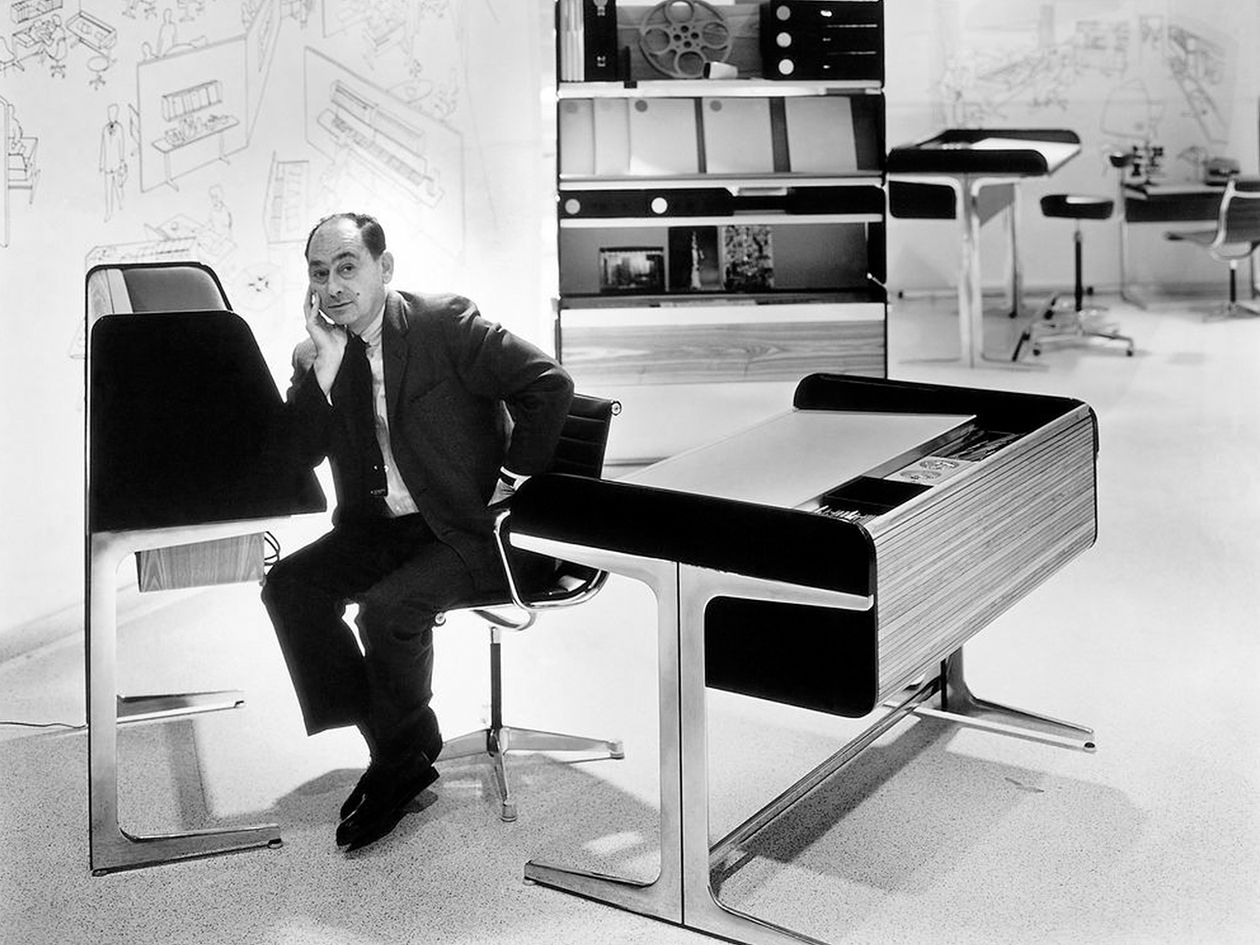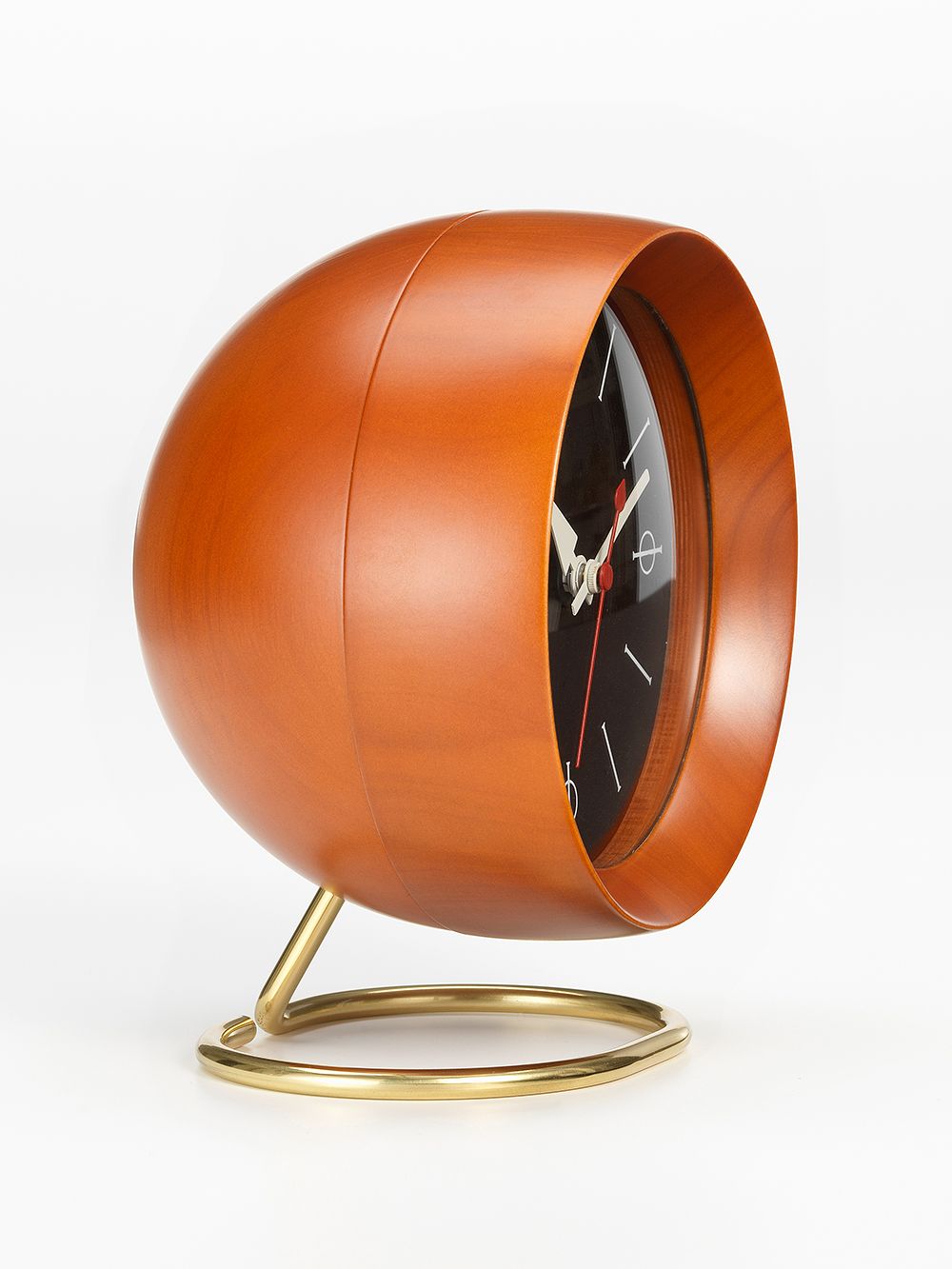 During the following decades, Nelson became famous not only as an architect but also as a designer, writer, graphic designer, photographer, lecturer, exhibition designer and enthusiastic opinion former, whose work had a decisive influence on American design throughout the 1900s.
"No other prominent designer spoke as intelligently or wrote as coherently about design," Vitra's former CEO Rolf Fehlbaum has described his long-time friend.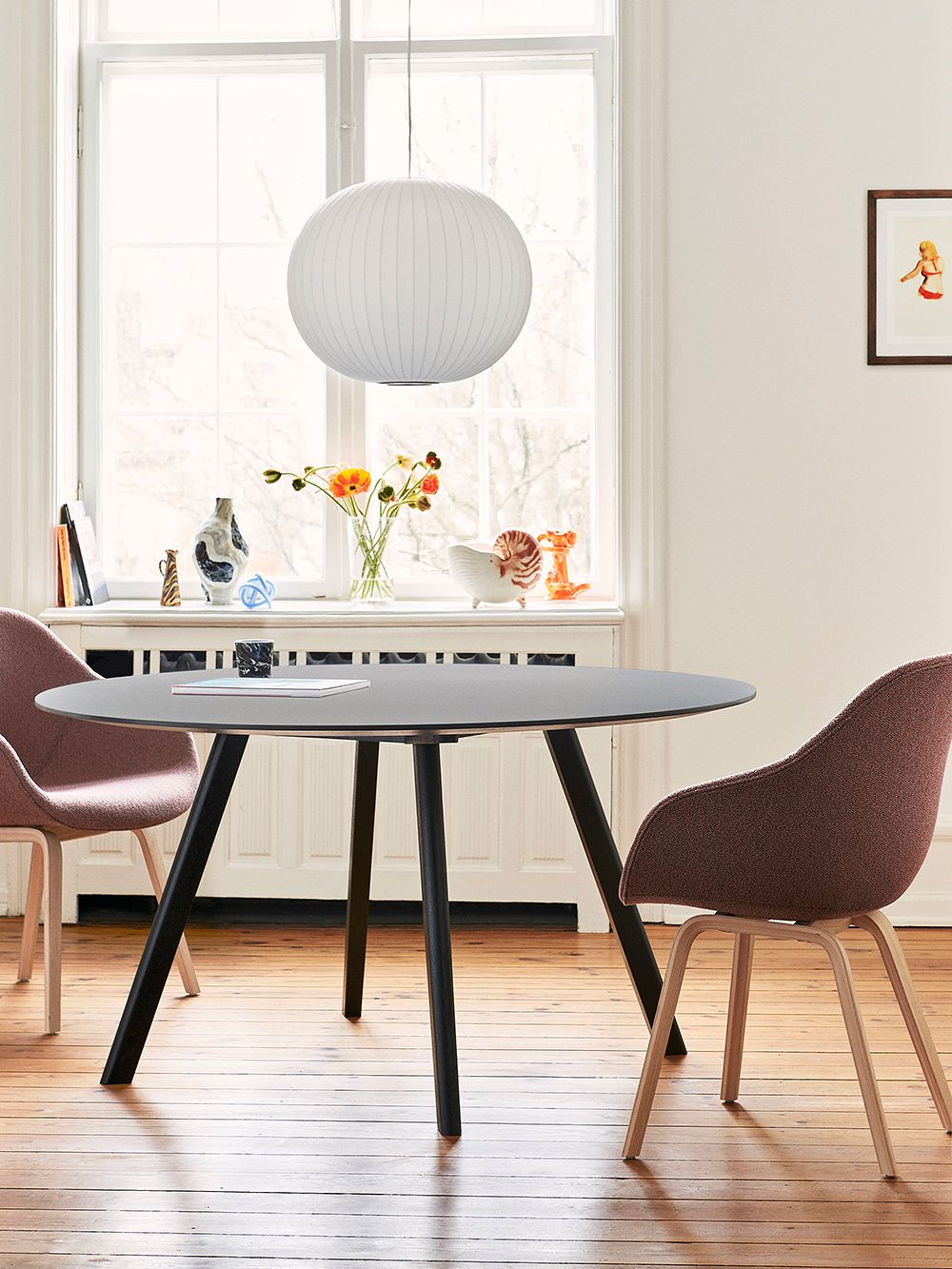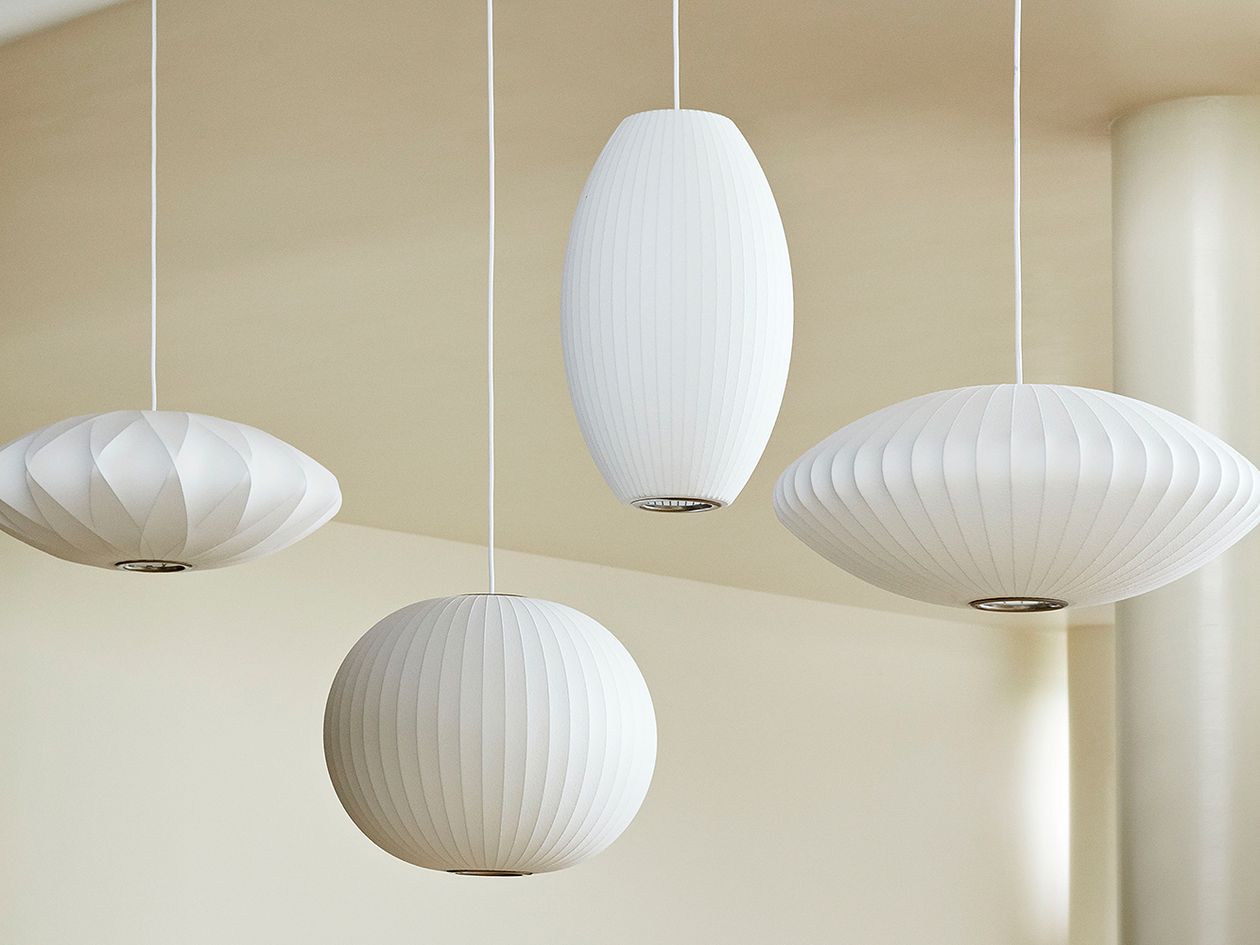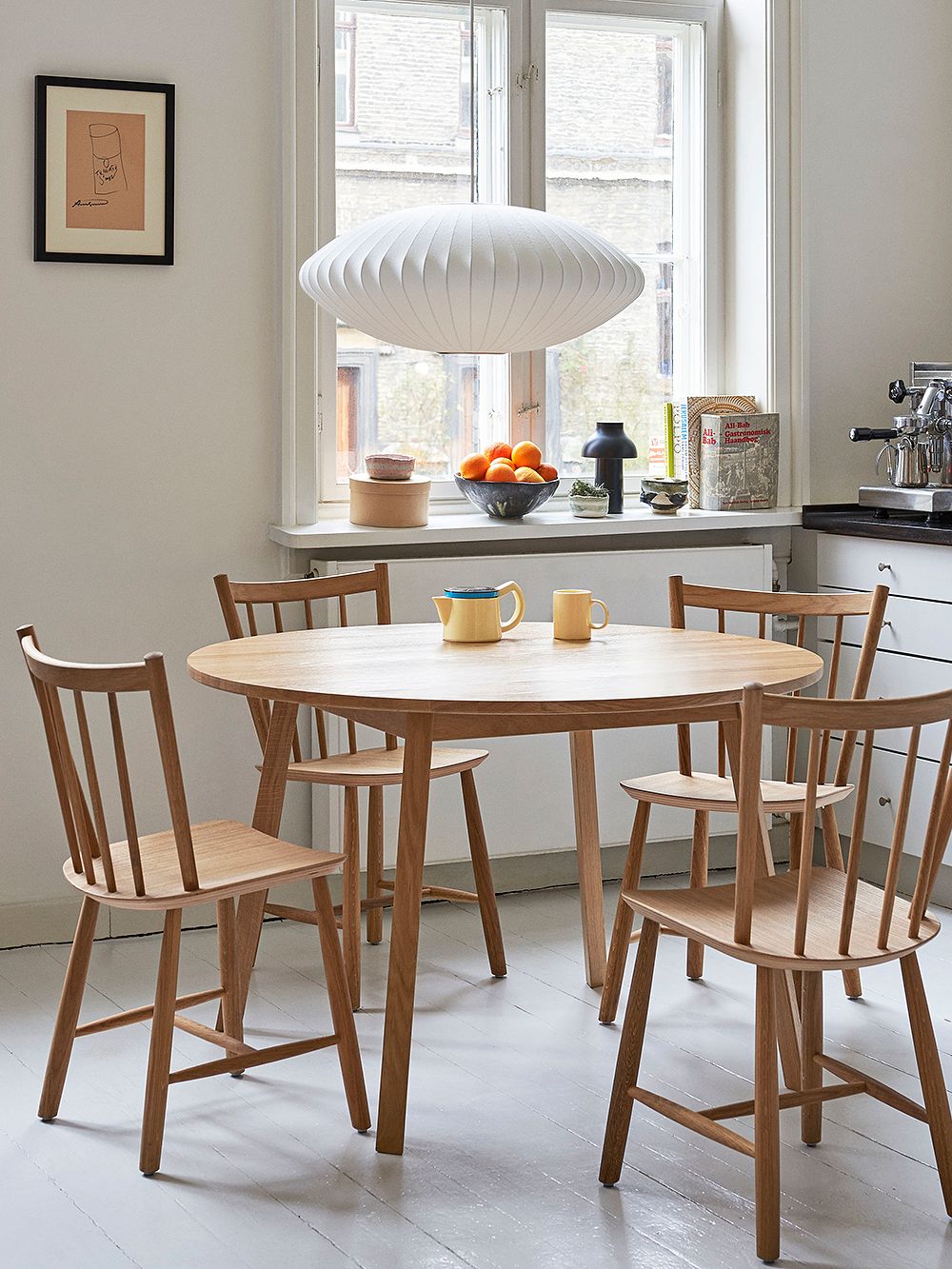 In the early 1930s, Nelson received a stipend which took him to Rome. During his stay there he traveled around Europe, interviewing some of the best-known architects of the era, from Le Corbusier to Gio Ponti. Published in the Pencil Points magazine, the series of interviews drew public attention, and Nelson's writing career continued in the following decades on the pages of a number of magazines and books. In Tomorrow's House, published after the Second World War, Nelson and Henry Wright mulled over new interior design solutions, such as the Storagewall, for everyday life in America.
In the early 1930s, Nelson traveled around Europe, interviewing some of the best-known architects of the era, from Le Corbusier to Gio Ponti.
Nelson's ideas also drew the attention of the Herman Miller furniture company. He was hired as a designer for the company in 1945 – despite never having done actual design work – and was promoted to Director of Design in 1947.
During Nelson's years at Herman Miller, the design team included the legendary Charles and Ray Eames, Isamu Noguchi, Alexander Girard and Harry Bertoia; what had been a producer of traditional furniture was transformed into a forerunner in modern design. In Europe, many classic products by Herman Miller have been produced by the Swiss company, Vitra, since the 1950s.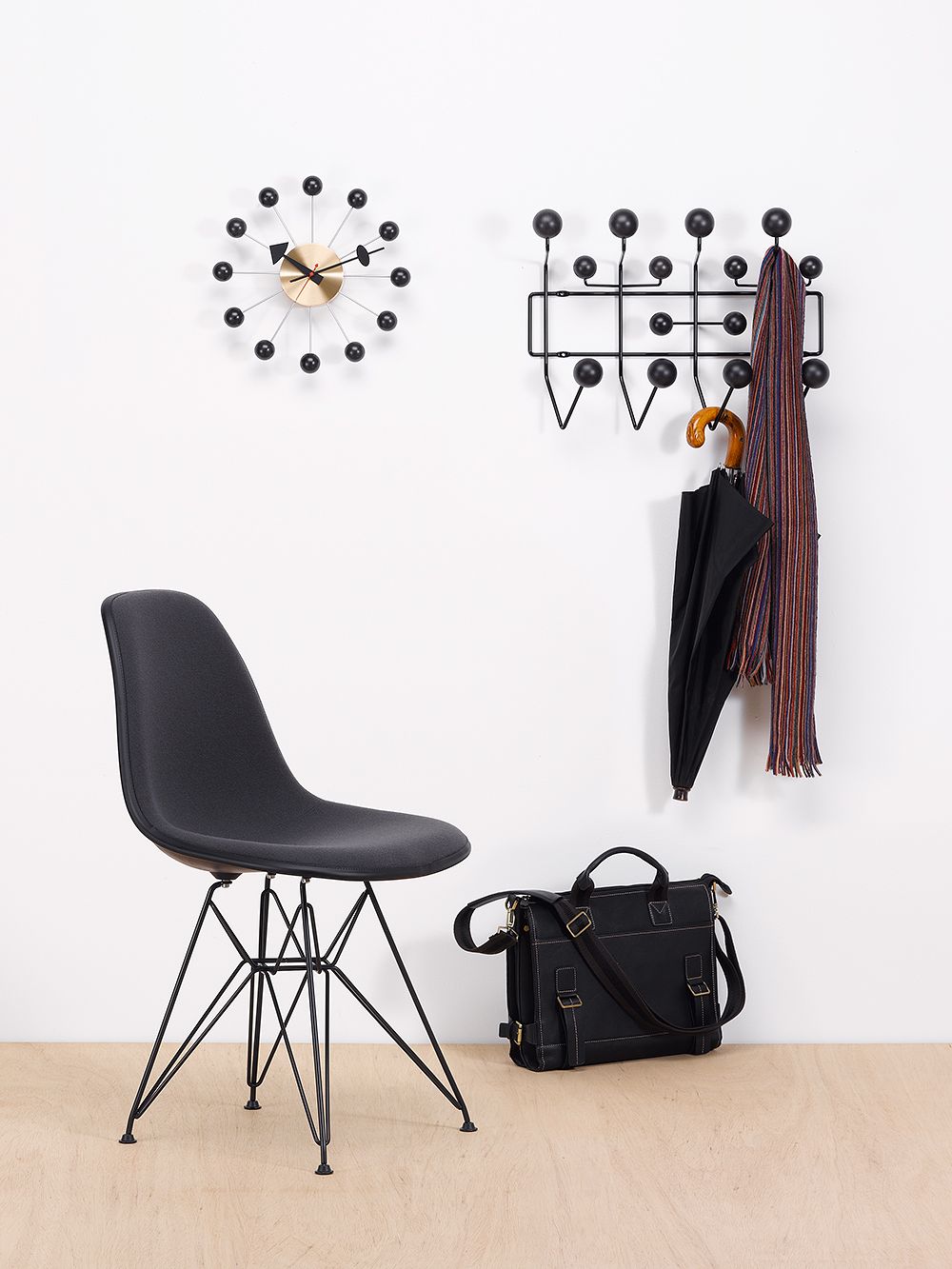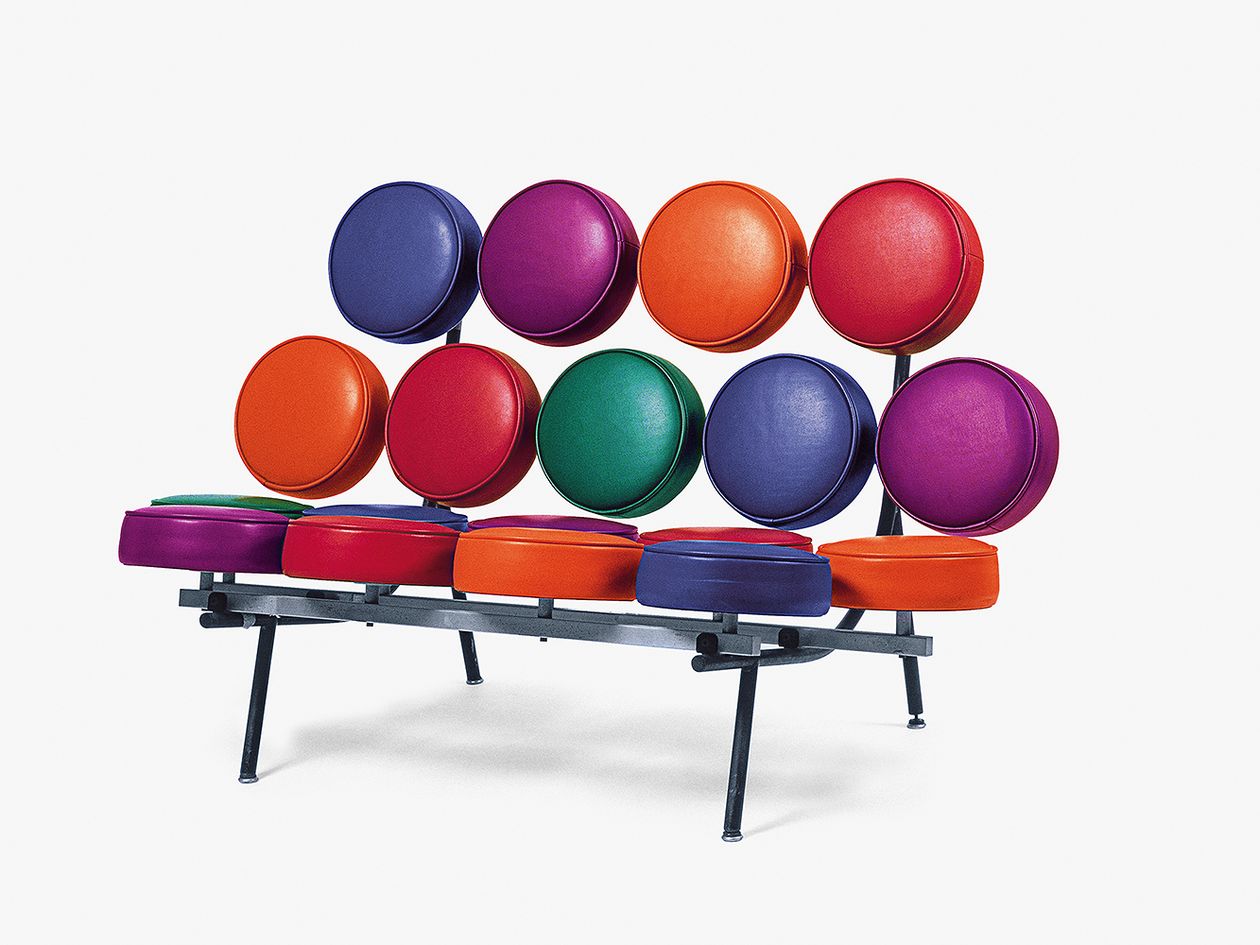 The 'liquid' coincidences in Nelson's life are not restricted to his career as an architect and its rainy beginning. One of his best-known designs, the Ball Clock introduced by the Howard Miller Clock Company in 1949, was the result of a long 'liquid' evening. Nelson had spent the evening in his office working on drafts of the Ball Clock with his colleagues, Isamu Noguchi, Bucky Fuller and Irving Harper, until the exhausted designers staggered off to bed. In the morning, they found a draft of the Ball Clock, but no one could say for sure who had drawn it.
The Ball Clock was the result of a long 'liquid' evening.
However, the Ball Clock was released under Nelson's name, since this was the established practice in his own agency, George Nelson Associates, founded in 1947. For example, the celebrated Marshmallow sofa is the handiwork of Irving Harper, who worked in the office. On the other hand, Nelson has been called a metadesigner, because he was more interested in design processes and their relationship with the surrounding world than final products.
"No design can exist in isolation. It is always related, sometimes in very complex ways, to an entire constellation of influencing situations and attitudes. What we call a good design is one which achieves integrity – that is, unity or wholeness – in balanced relation to its environment," Nelson described his design philosophy.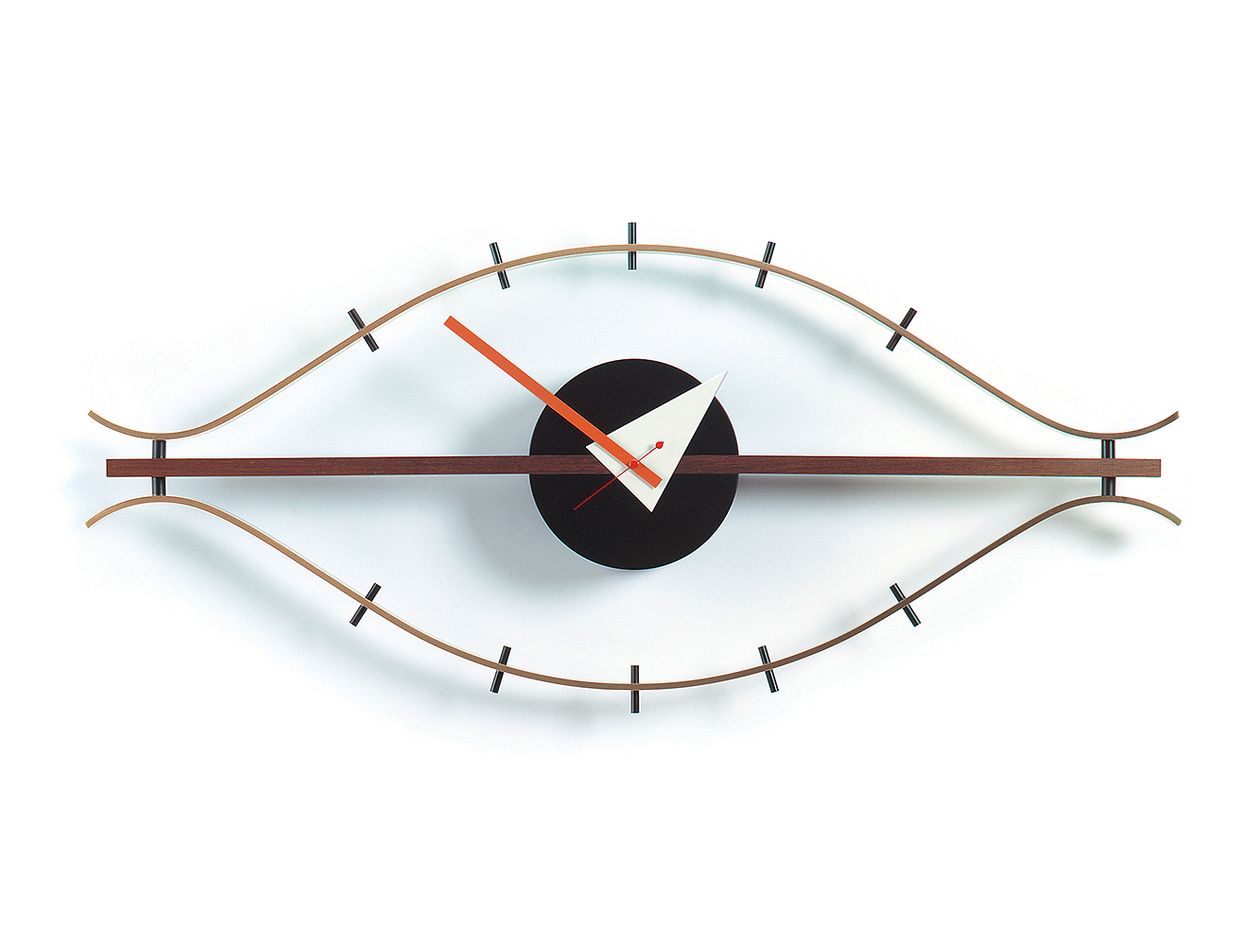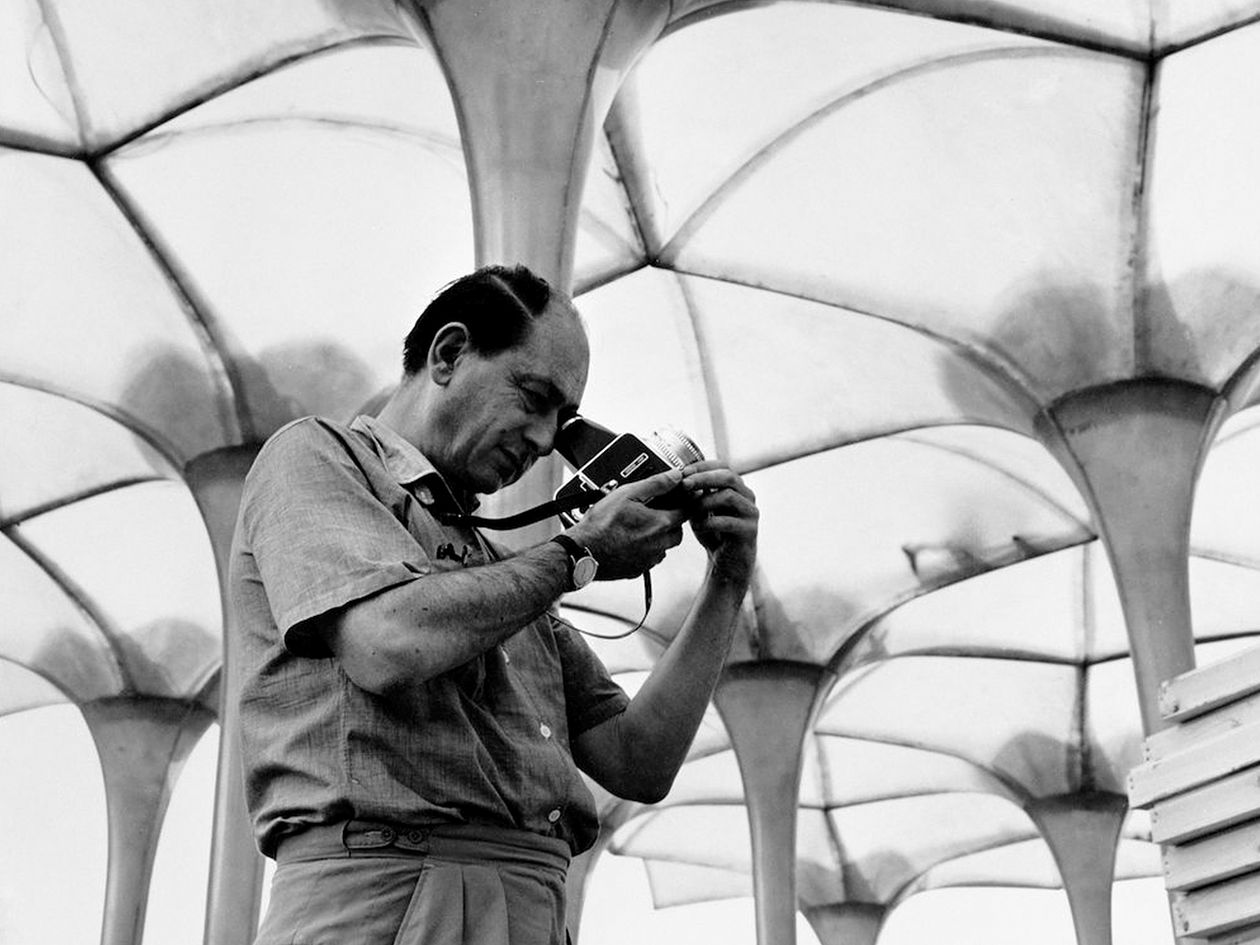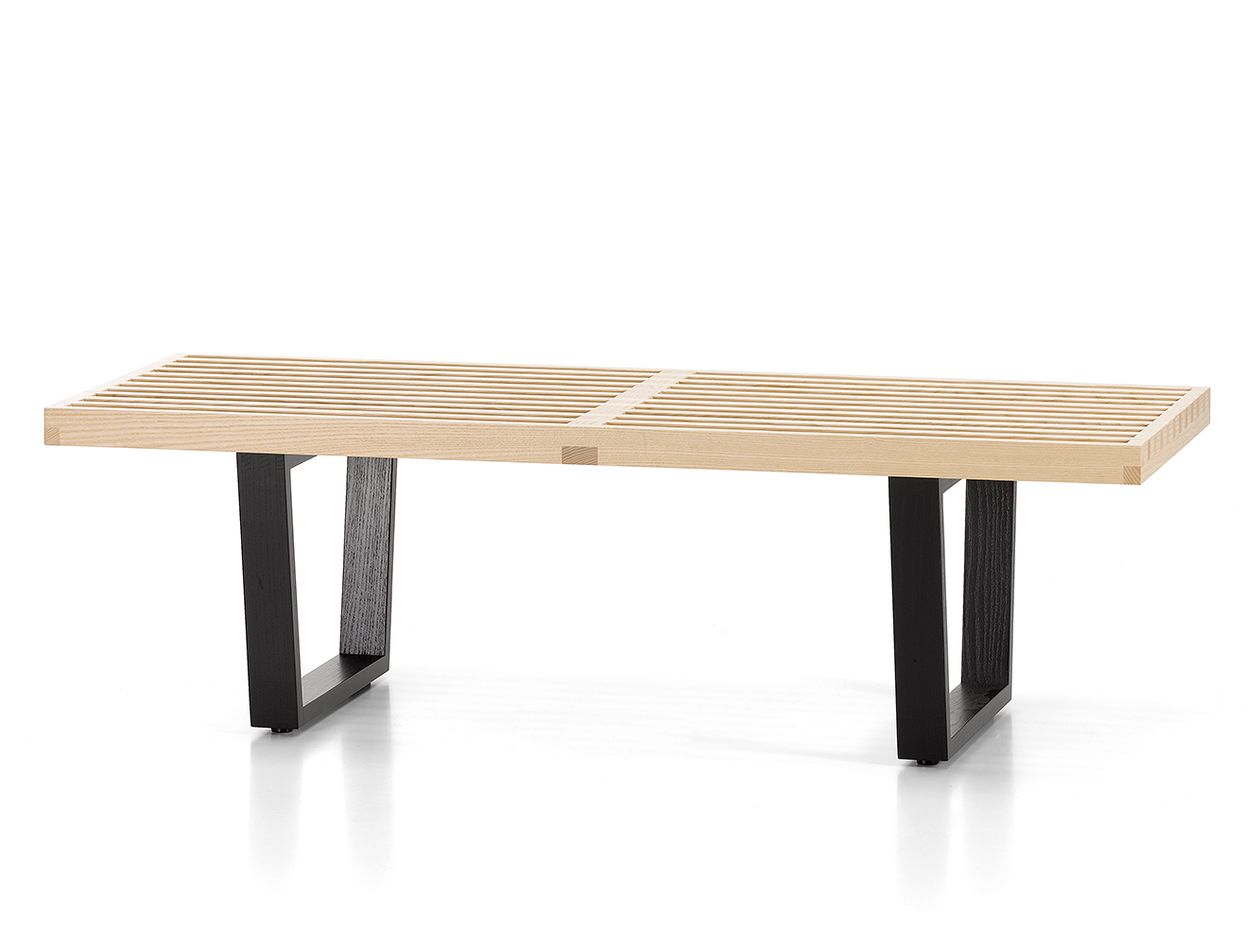 The most famous works of Nelson's design career include the beautifully understated lamp collection, Bubble, which entered production in the early 1950s; the colorful clock collection designed in 1948–1960, the angular Coconut Chair of 1955, and the Executive Office Group collection, for which Nelson designed the world's first L-shaped desk.
Nelson believed that a designer's key task was to create a better world.
Nelson was also a pioneer in reduction of pollution, one of his many visions being a car-free pedestrian mall, which was a highly unconventional idea at the time. He highlighted the social responsibility of designers, believing that a designer's key task was to create a better world.
"Designers must be aware of the consequences of their actions on people and society and thus cultivate a broad base of knowledge and understanding," Nelson summarized his view of the task of a designer.
Who: George Nelson
• Born in Hartford, Connecticut, in 1908, died in New York in 1986
• Studied architecture and fine arts at Yale University (Bachelor of Arts 1928, Bachelor of Fine Arts 1931)
• Architects' office in New York together with William Hamby 1936–1941; Director of Design at Herman Miller 1947–1972; own agency in New York from 1947
• Worked for magazines such as Architectural Forum, Fortune, and Design Journal, and wrote 11 books including Tomorrow's House (1945) and How to See (1977)
• Worked in several universities as a teacher and lecturer
• Involved in organizing the Aspen International Design Conference for over 30 years
• Awards: Prix de Rome Architecture Award 1932, New York Times Best Office of the Year Award 1953, Good Design Award 1954, and the Lifetime Achievement Award 1991 presented by the American Institute of Graphic Arts
See also:
• More designs by George Nelson >
Text: Nora Uotila Photos: Hay and Vitra Portraits: Vitra and Jacqueline Nelson