Design aficionados share their most beloved vintage treasures in a new series of articles produced by Franckly. Next up is singer Iisa Pajula. On special occasions, she serves coffee from rice porcelain tableware by the Finnish brand Arabia. The cherished coffee set dates back nearly 50 years.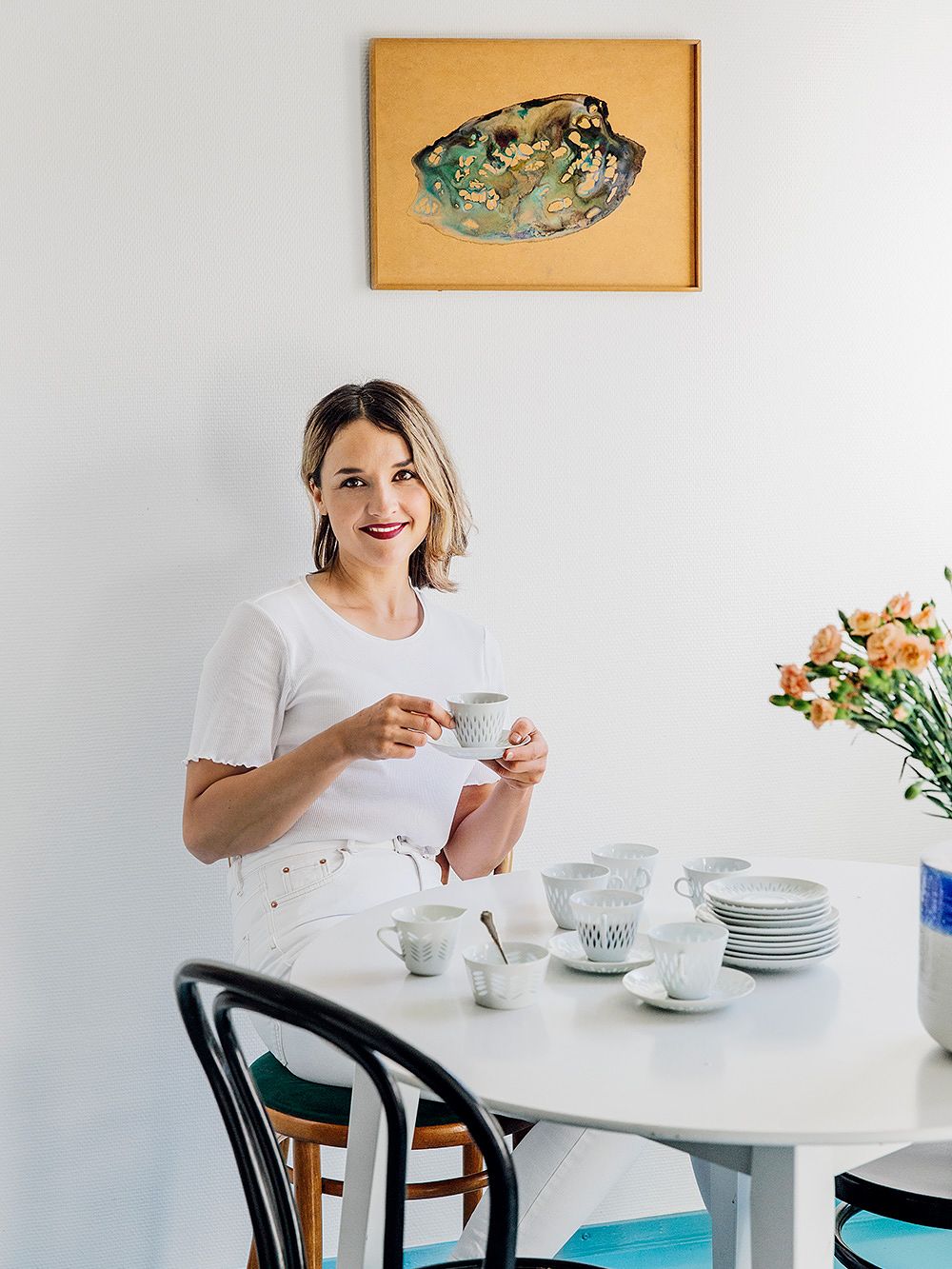 IISA PAJULA: "My mother gave me a set of white Arabia rice porcelain tableware many years ago, as an early heirloom. It is very important to me, because it was given to my parents as a wedding gift in the 1970s. I've made sparing use of these tiny, fragile dishes. They have been laid out for coffee when celebrating my children's christenings, for example.
The delicacy of these old cups makes them perfect for traditional celebrations. On such occasions, I couldn't bear the sight of a table set with large, clumsy mugs intended for everyday coffee drinking. Carefully packed, the tableware has followed me from home to home.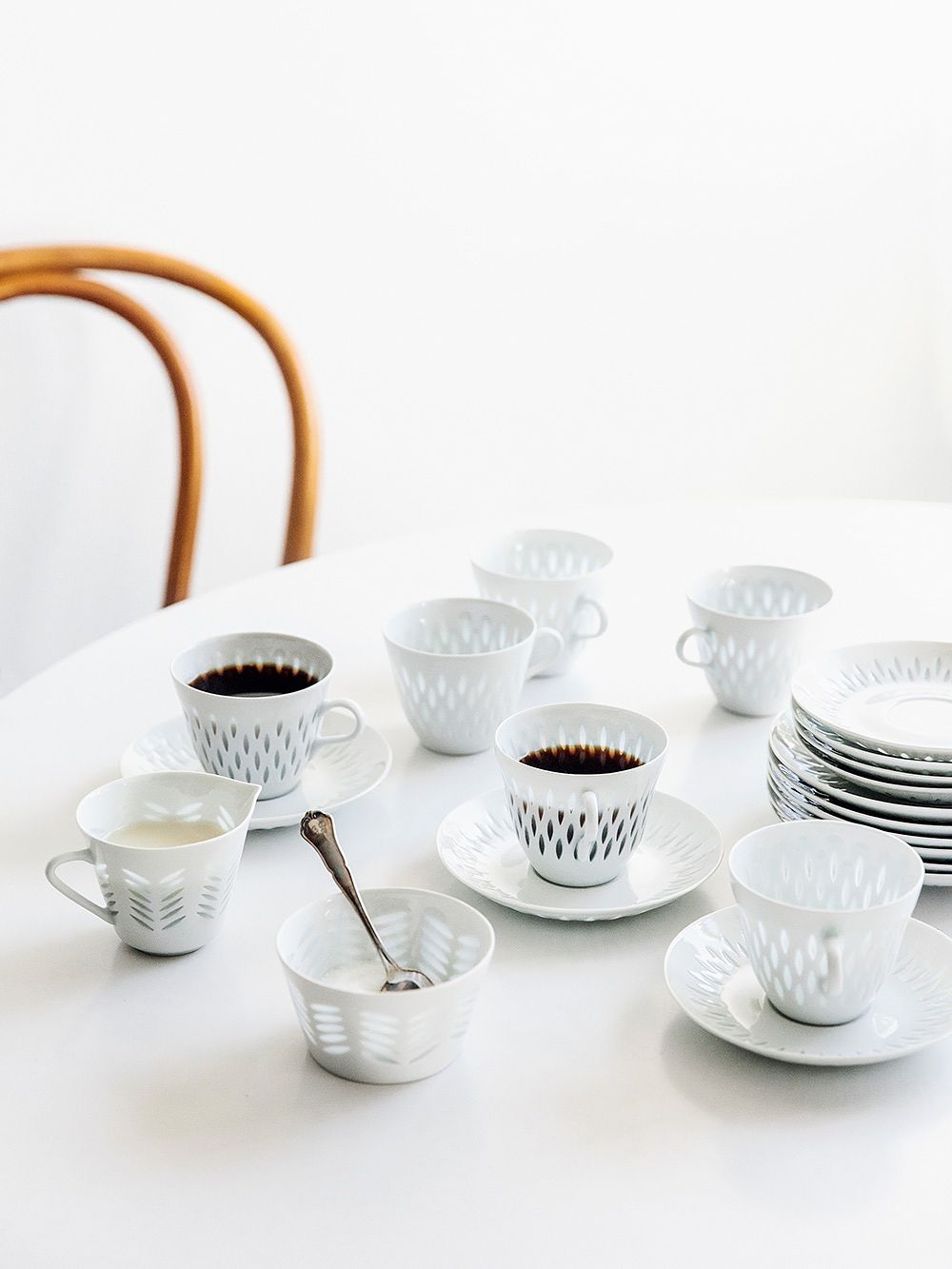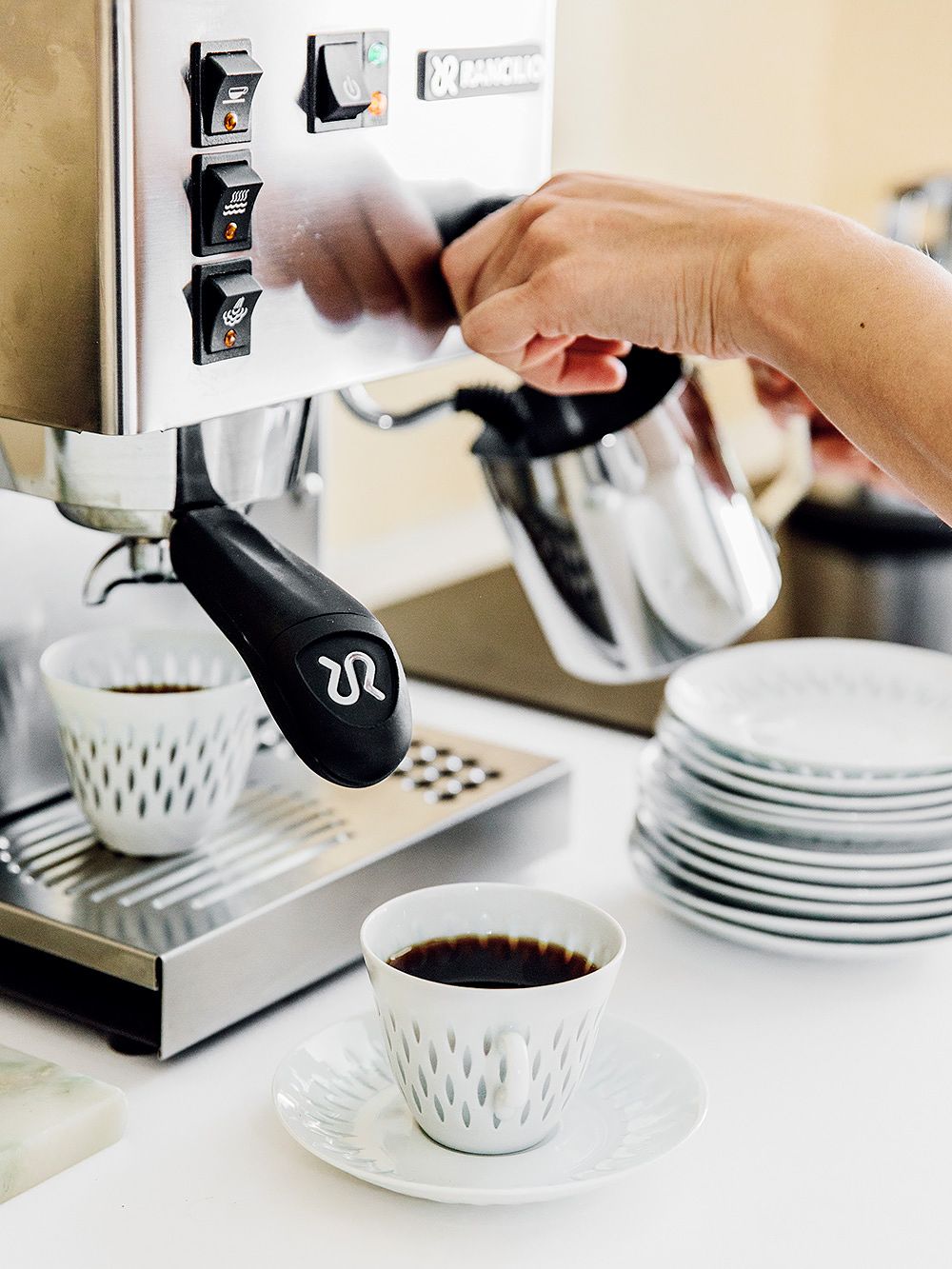 I was almost heartbroken when one of the cups was shattered. Having searched through the internet and local antique dealers for a replacement, I finally found one in a second-hand shop in Punavuori, Helsinki. Unfortunately, it is not fully identical with the other items in the set. I've never been able to tell my mother about the broken cup.
"I was almost heartbroken when one of the cups was shattered."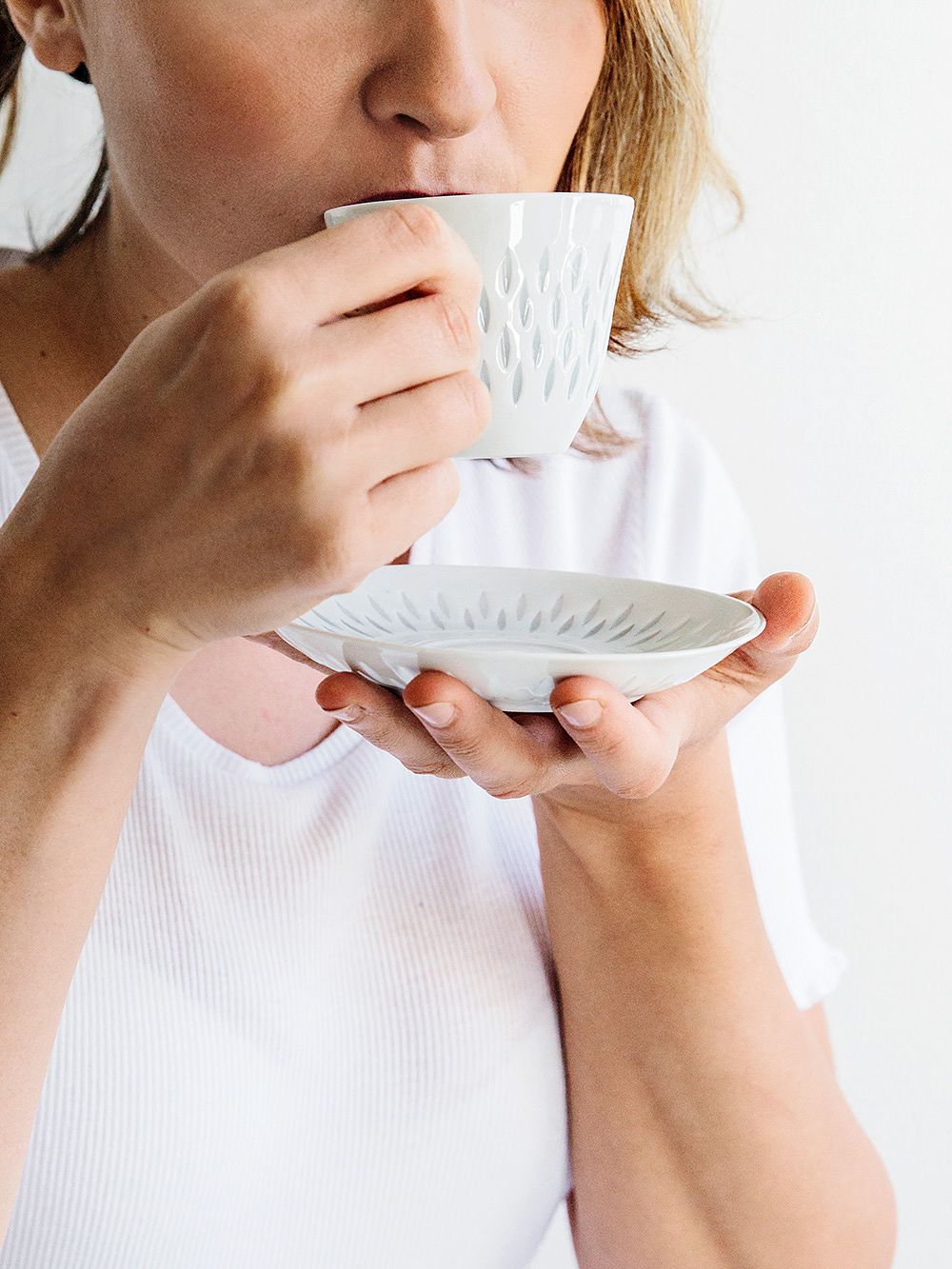 Since I was small, I've been accustomed to attending auctions, searching for treasures and spotting blue Arabia markings alongside my mother. I treat second-hand goods in the same way as new ones: any purchase is consumption. I buy only what I need, to avoid filling my home with items with no everyday function. However, I prefer to buy second-hand goods.
For example, we use old Arabia patterned dishes for everyday purposes, because I haven't wanted to buy new tableware. I long dreamed of buying an espresso machine. After finally buying one, I felt that my rice porcelain cups would be ideal for weekend coffees. We would get more use out of them in this way."
Design treasure: Arabia rice porcelain tableware
• Rice (grain) porcelain is a decoration technique: small holes are carved into the porcelain and later filled with translucent glaze.
• At Arabia's factory, the method was used by Austrian-born Fried Holzer-Kjellberg (1905–1993)
• Arabia produced rice porcelain tableware from 1950 to 1974.
• View Arabia tableware available at Franckly >
What is Franckly?
• Franckly.com is a new online marketplace for pre-owned design
• Created and curated by Finnish Design Shop
• Buy and sell pre-owned design treasures: Franckly.com >
See also:
Text and photos: Suvi Kesäläinen