Strong accent colors, numerous vintage pieces by Artek and the best of 1970s architecture – these are what make up the interior of Anni and Daniel's home in Turku, Finland. Join Design Stories on a tour of this bright home in a terraced house!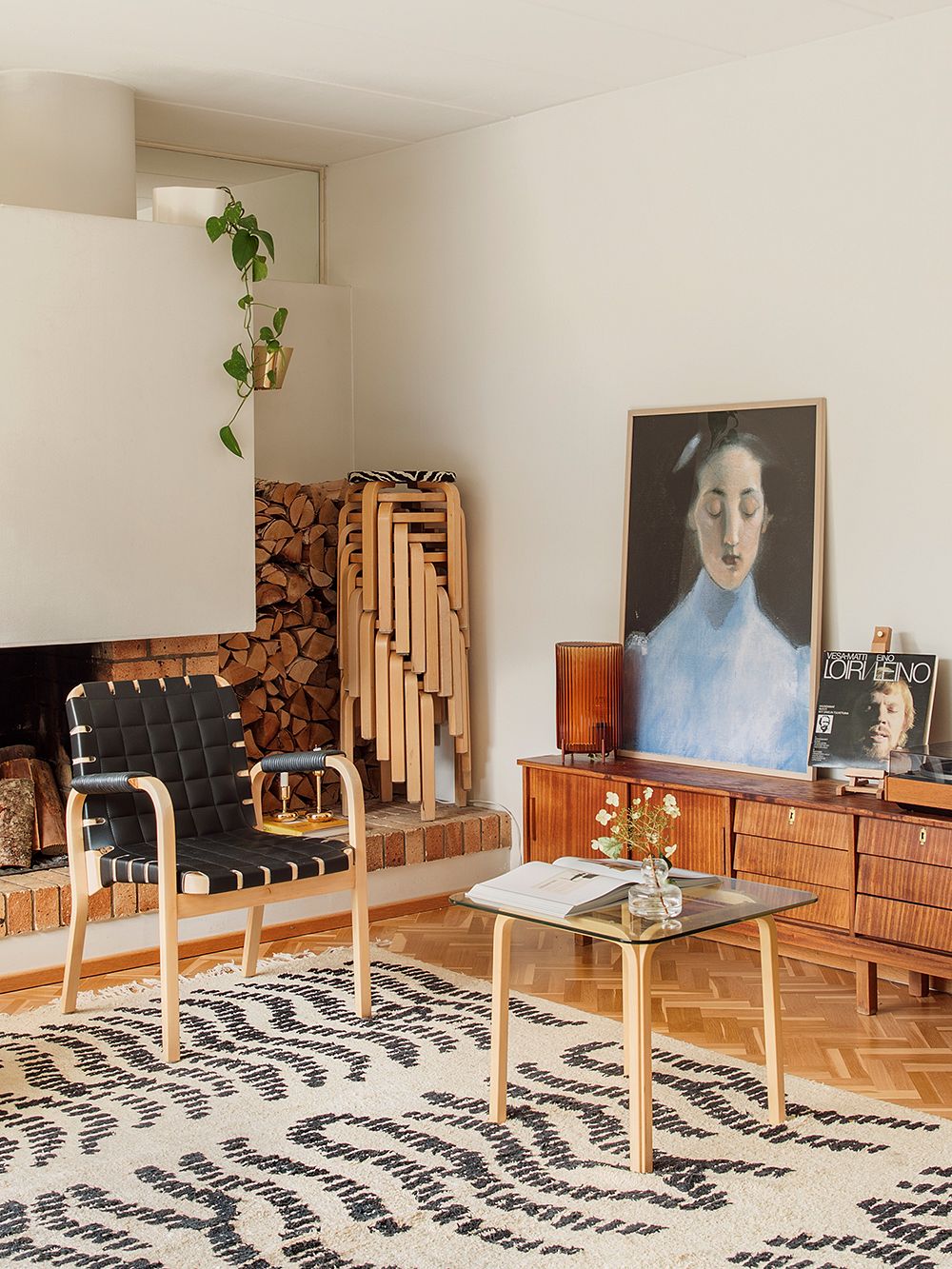 Residents:
Nurse Daniel Avanloo, 27, lawyer Anni Laukkanen, 27, and cats Rombus and Milli. The 114-square-meter apartment with three bedrooms and a kitchen is located in Turku, in a terraced house designed by architect Pekka Pitkänen.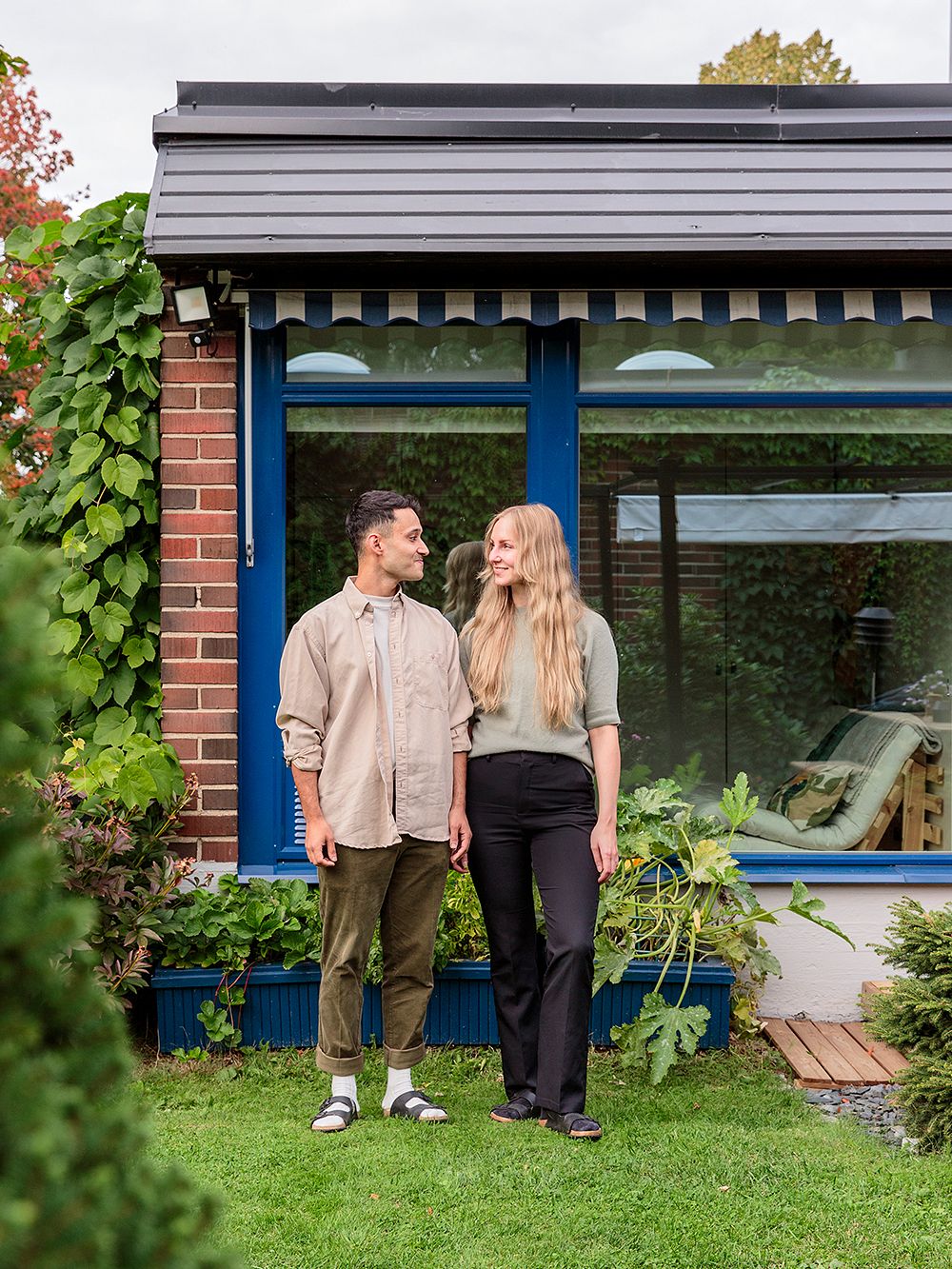 DANIEL AVANLOO AND ANNI LAUKKANEN had to quickly rethink their plans when, already during their first visit, they fell in love with the spacious three-bedroom apartment in a 1970s terraced house – despite the fact that they were looking for an apartment in an old wooden house. The couple found a new home in the apartment designed by Turku-based architect Pekka Pitkänen (1927–2018), in a building whose minimalist architecture inspired Anni and Daniel to decorate their home in a new way.
In just over a year and a half, several – even stacks of – vintage pieces by Artek have been introduced in the home to accompany the previously purchased 1950s and 1960s furniture.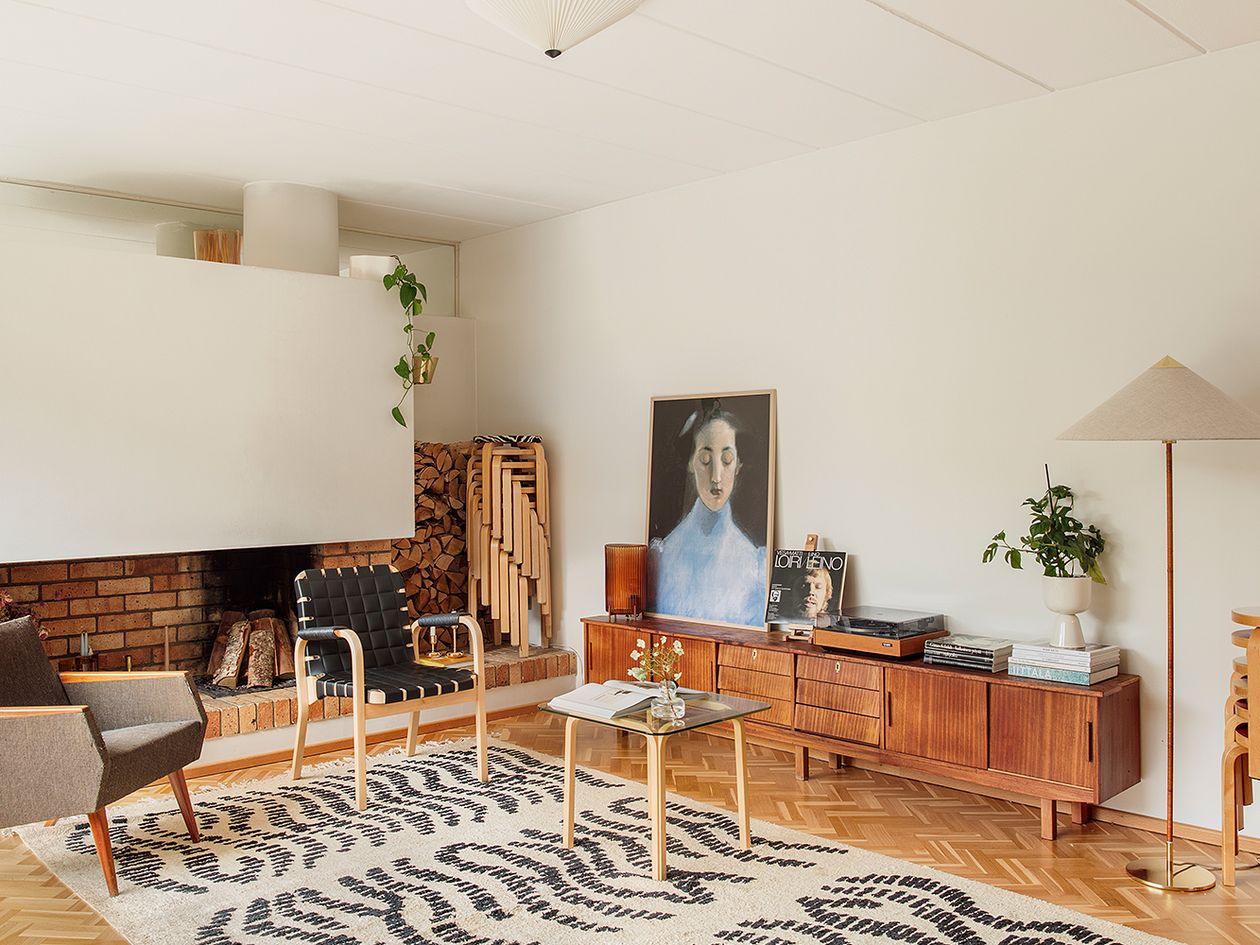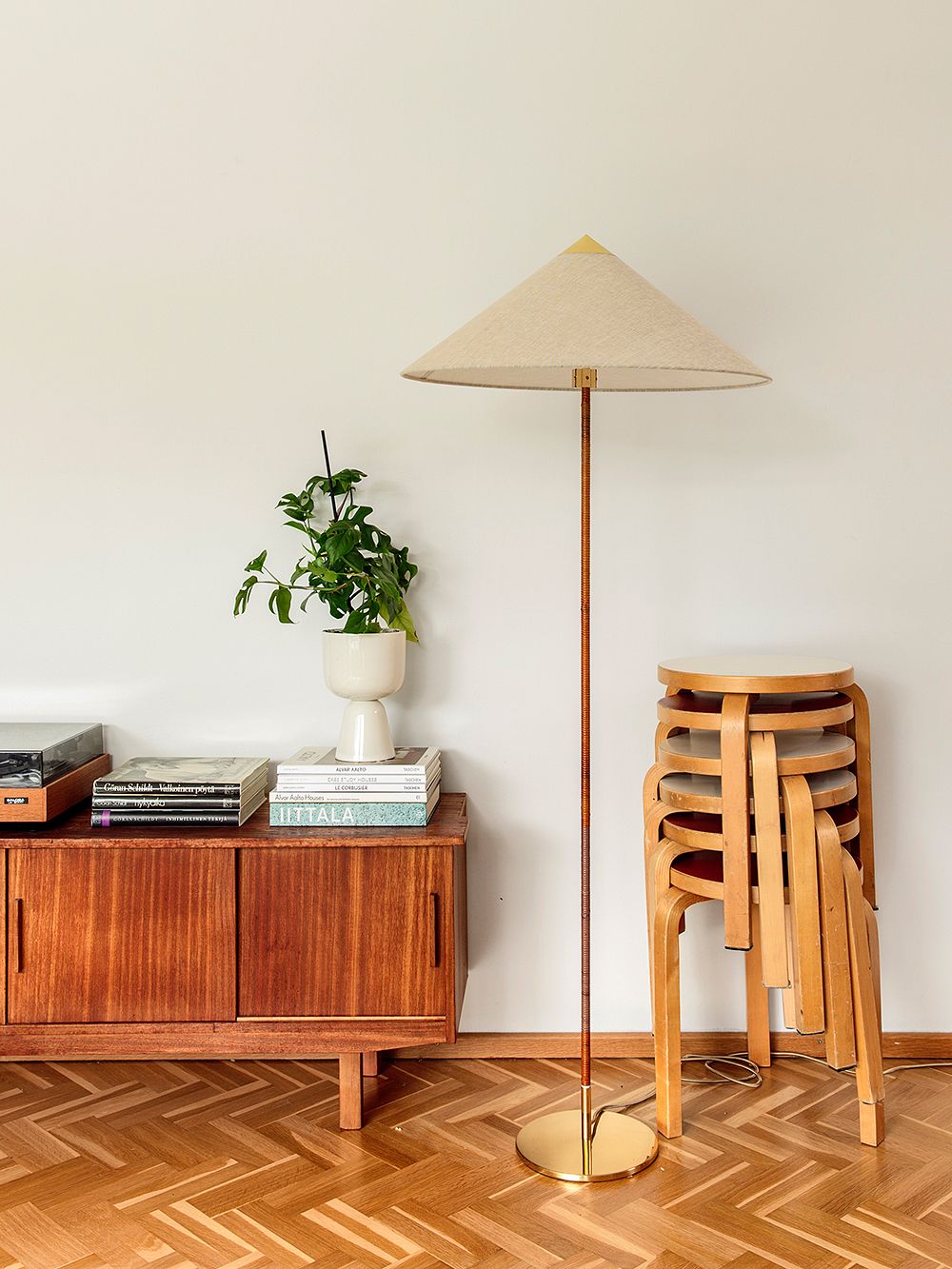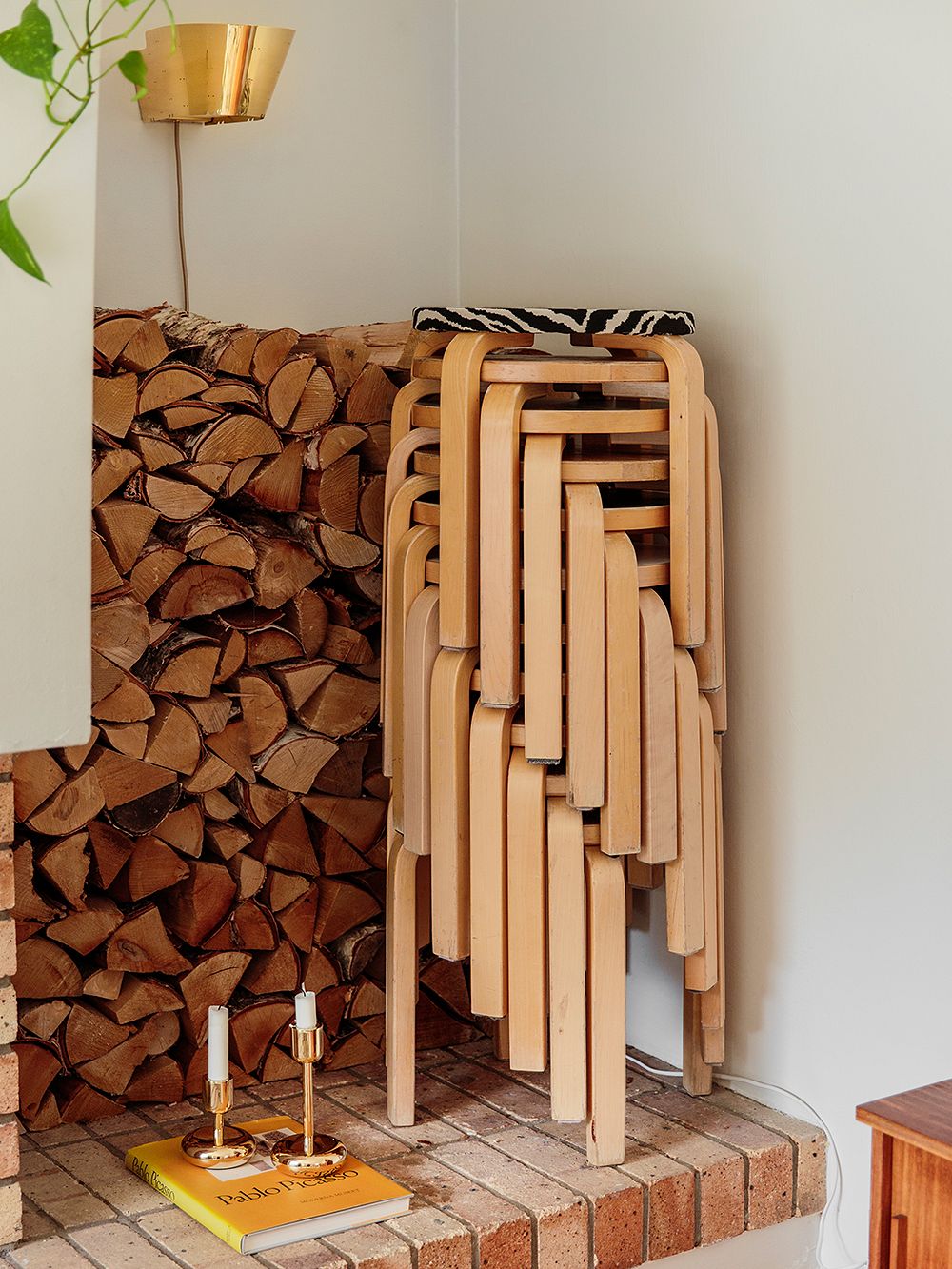 What inspired you to decorate your home with vintage furniture?
Daniel: "It all started with a 1950s sideboard that I managed to get for next to nothing for our previous apartment. It was an ordinary Finnish sideboard from the 1950s, with lots of wear and tear and signs of use. I repaired the sideboard and realized that it actually ended up looking really good.
After that, vintage furniture representing the same era and style started to catch my eye. I bought them and refurbished when necessary. Then I also got interested in vinyl records."
Anni: "We have really fallen for vintage furniture. Nowadays, almost all our furniture, except for the sofas, has been bought second-hand."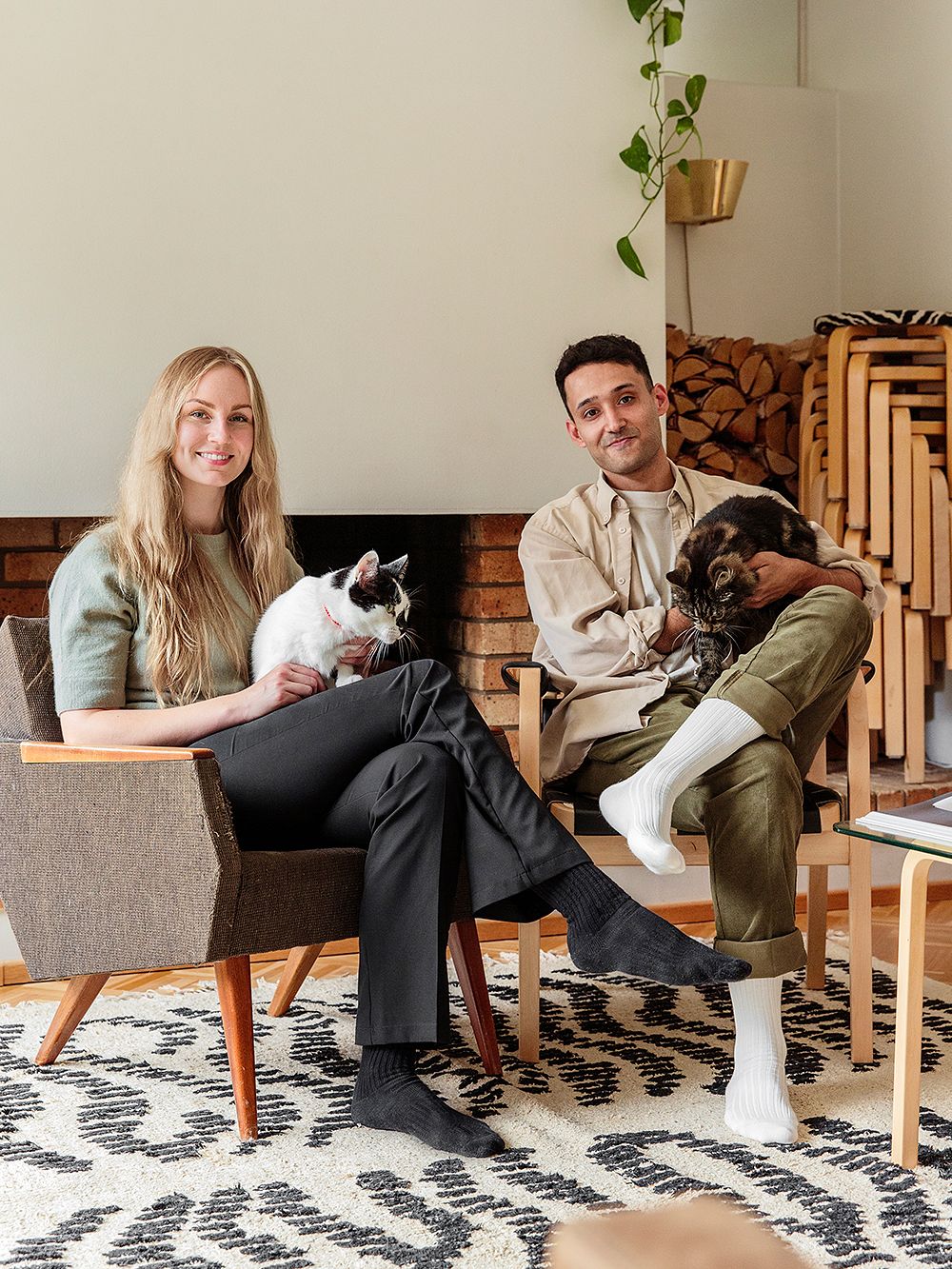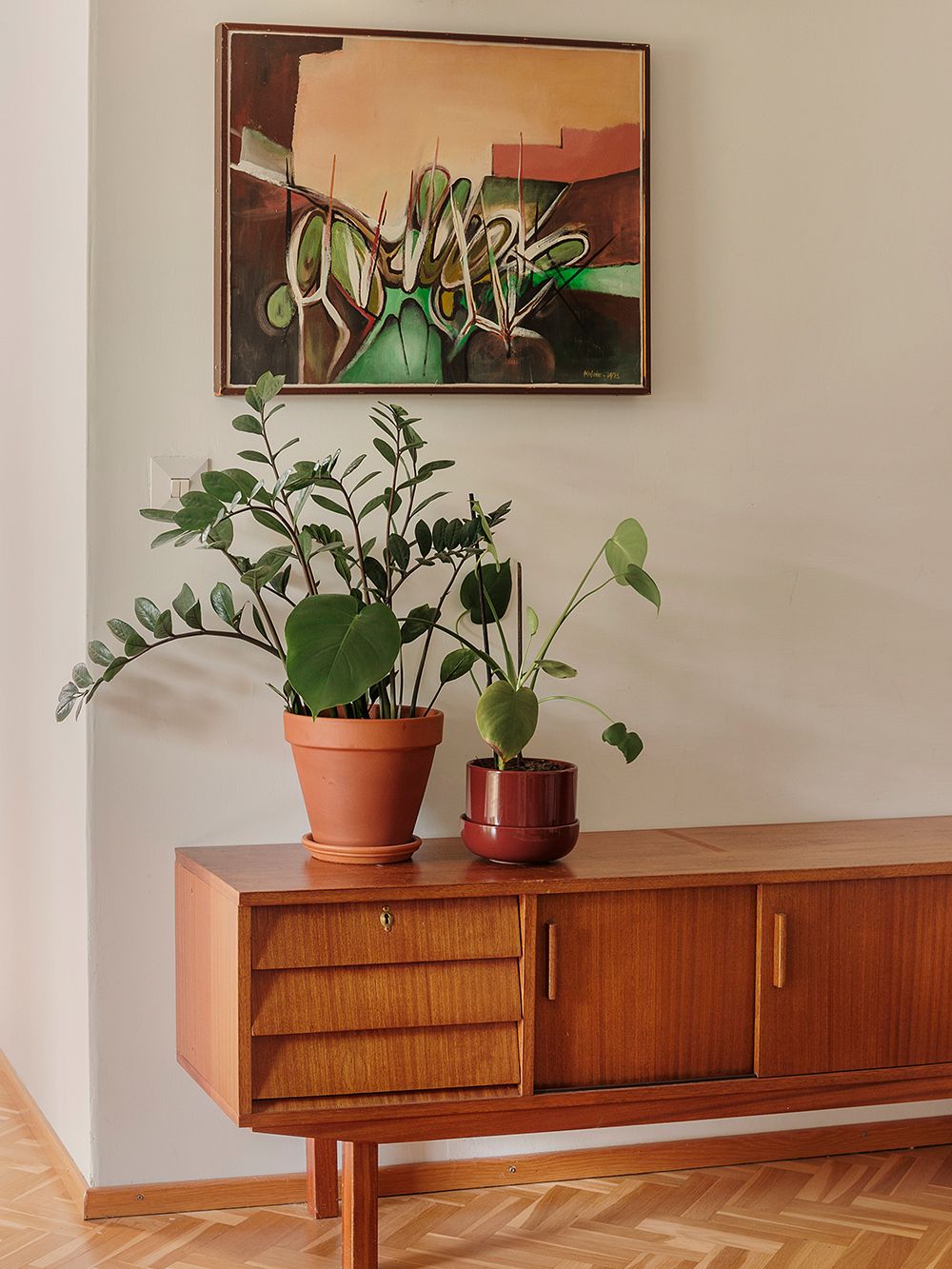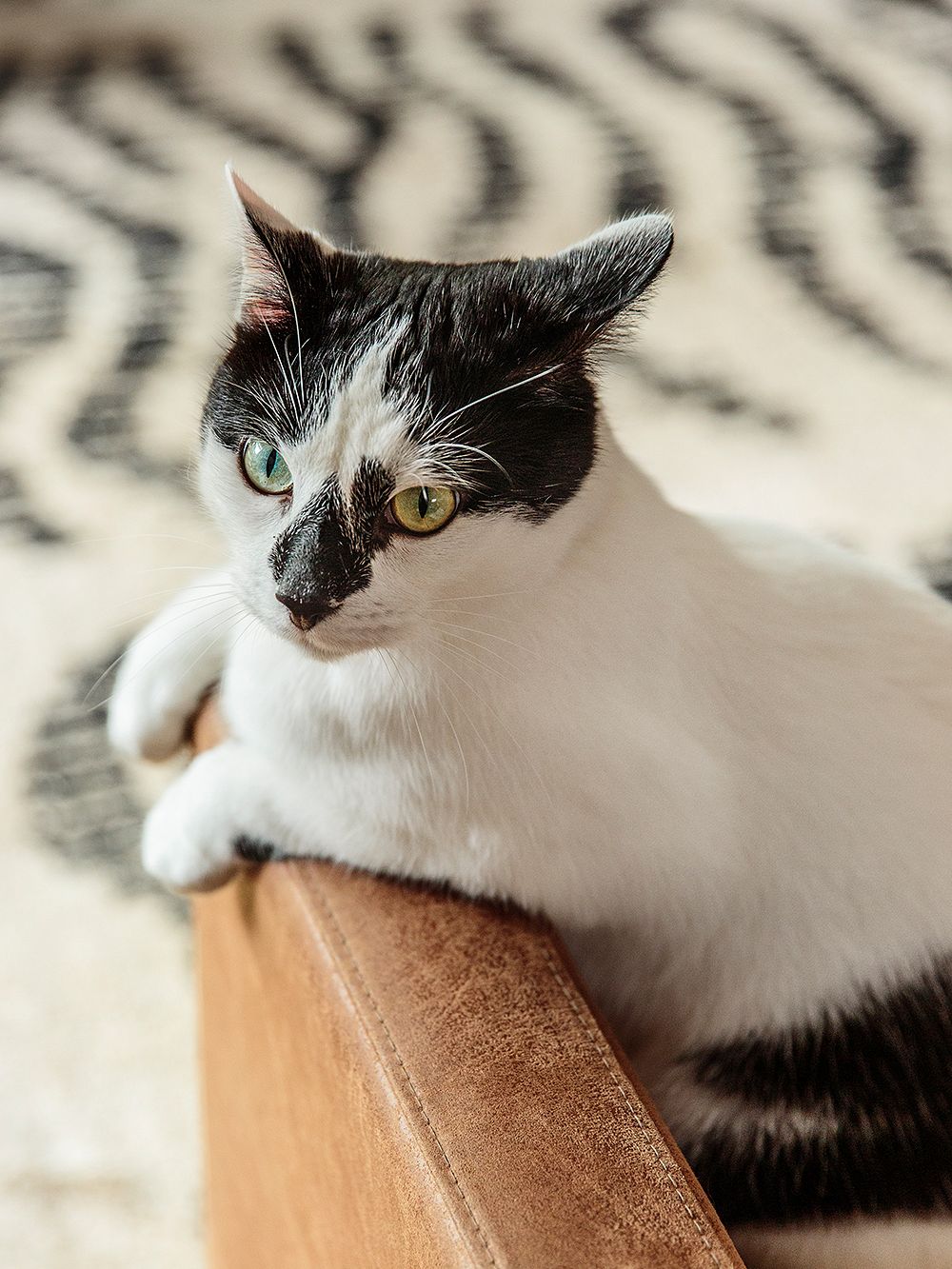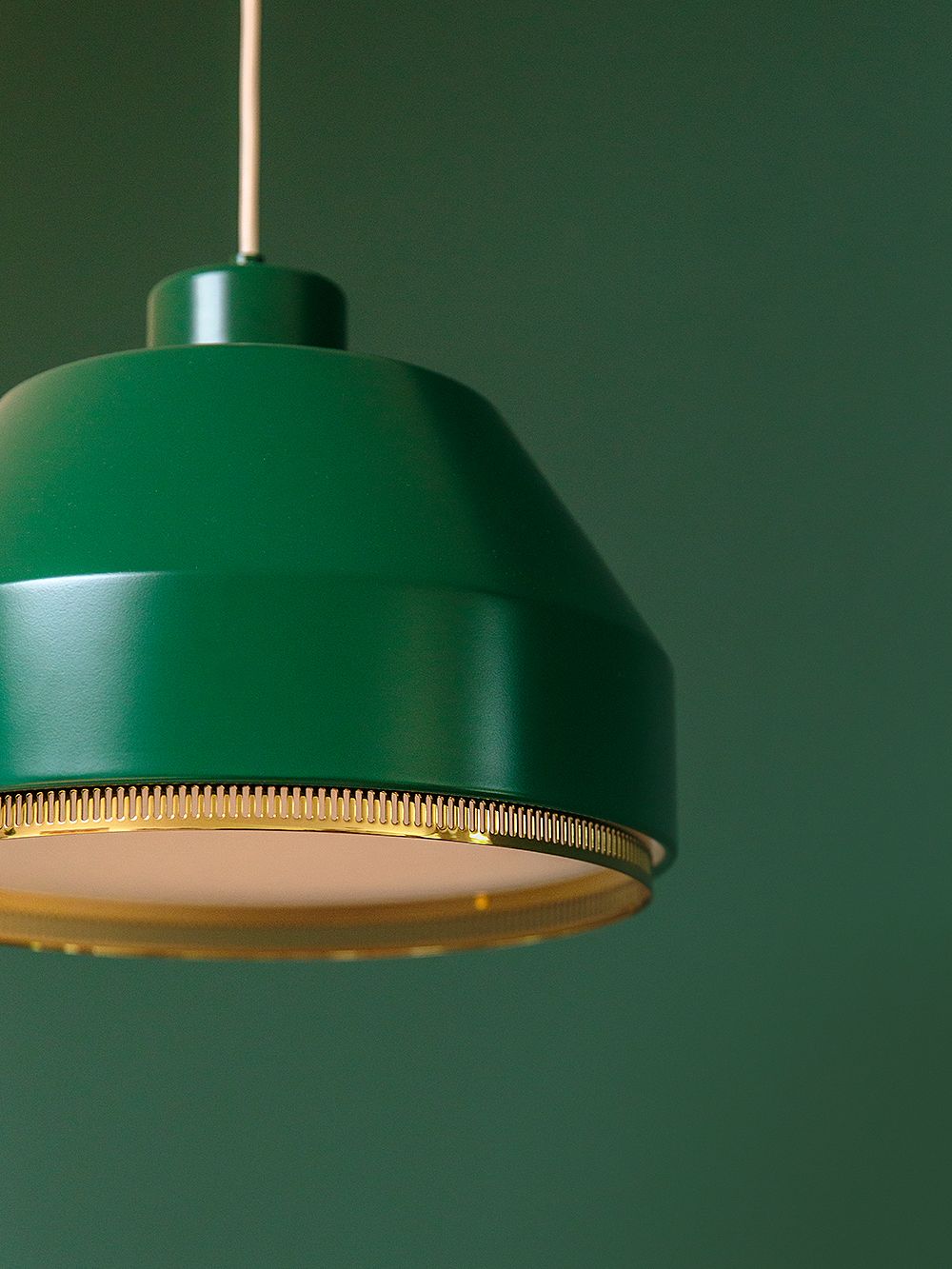 You have various pieces of Artek furniture from different eras and with different levels of patina. What gave you the spark to decorate your home with Artek's products?
Daniel: "It was actually this 1970s apartment that made us fans of Artek's furniture. We came to an open house here and fell in love with the 1970s architecture as well as the interior created by the owners, almost only with items by Artek.
Somehow, Artek's furniture seem to go perfectly with the spirit and architecture of this apartment. We don't try to decorate our home in the 'correct' way but like giving it a personal touch with elements such as strong wall colors, modern rugs and other vintage pieces. But I have to admit that we've managed to collect quite a handsome amount of Artek furniture within a short period of time.
Interestingly enough, this apartment and Artek's furniture have also paved the way for many other expressions of creativity. They have made us get interested in other design items, such as Finnish glass products, and architecture and visual arts. Nowadays, even when we travel, we visit more architectural sites and art exhibitions."
Anni: "We've also started making art ourselves. This apartment inspired me to take up my old hobby of painting. Music has also become even more important to us."
"Artek's furniture seem to go perfectly with the spirit and architecture of this apartment."
What is the most peculiar item you have bought?
Daniel: "It must be the vinyl record rack in our living room, it used to reside in a record store in Helsinki. I'd already been collecting vinyls for a few years when I saw the sales ad for the shelf in a Facebook group specializing in vinyl records. We drove to Helsinki to get it almost right then and there. We optimistically took the journey in a small Renault Clio! We barely managed to fit the shelf in the trunk by taking the legs off."
Anni: "Although, I have to say that on the way home, we almost had our noses against the windshield and our knees against our chins, because we had to make so much room for the shelf in the car. Back home, the shelf had to wait for at least a year and a half in our storage space in the attic, because we had no place for it in our apartment. When we bought this apartment, we knew right away that we'd put it in the best spot in our new living room."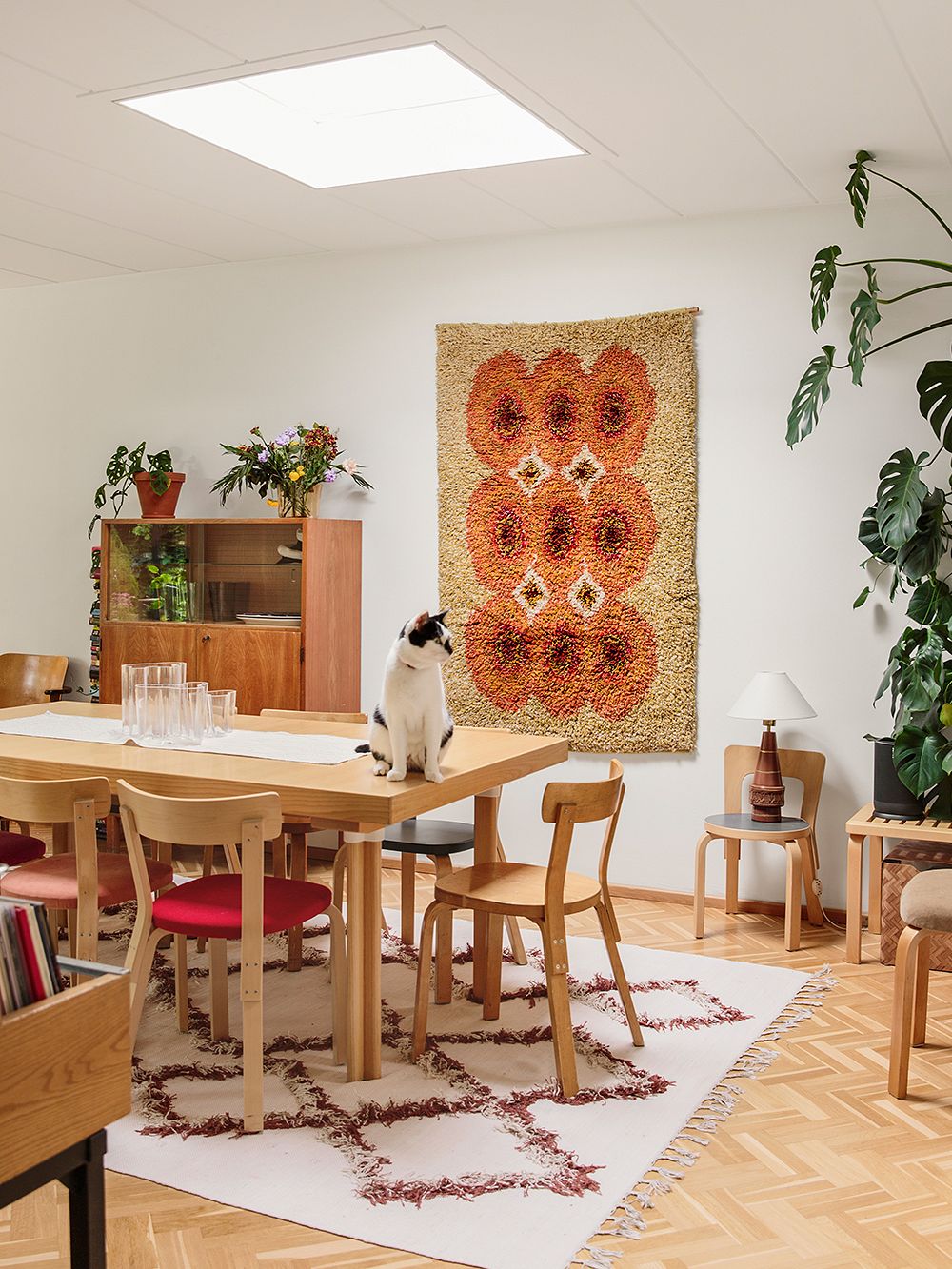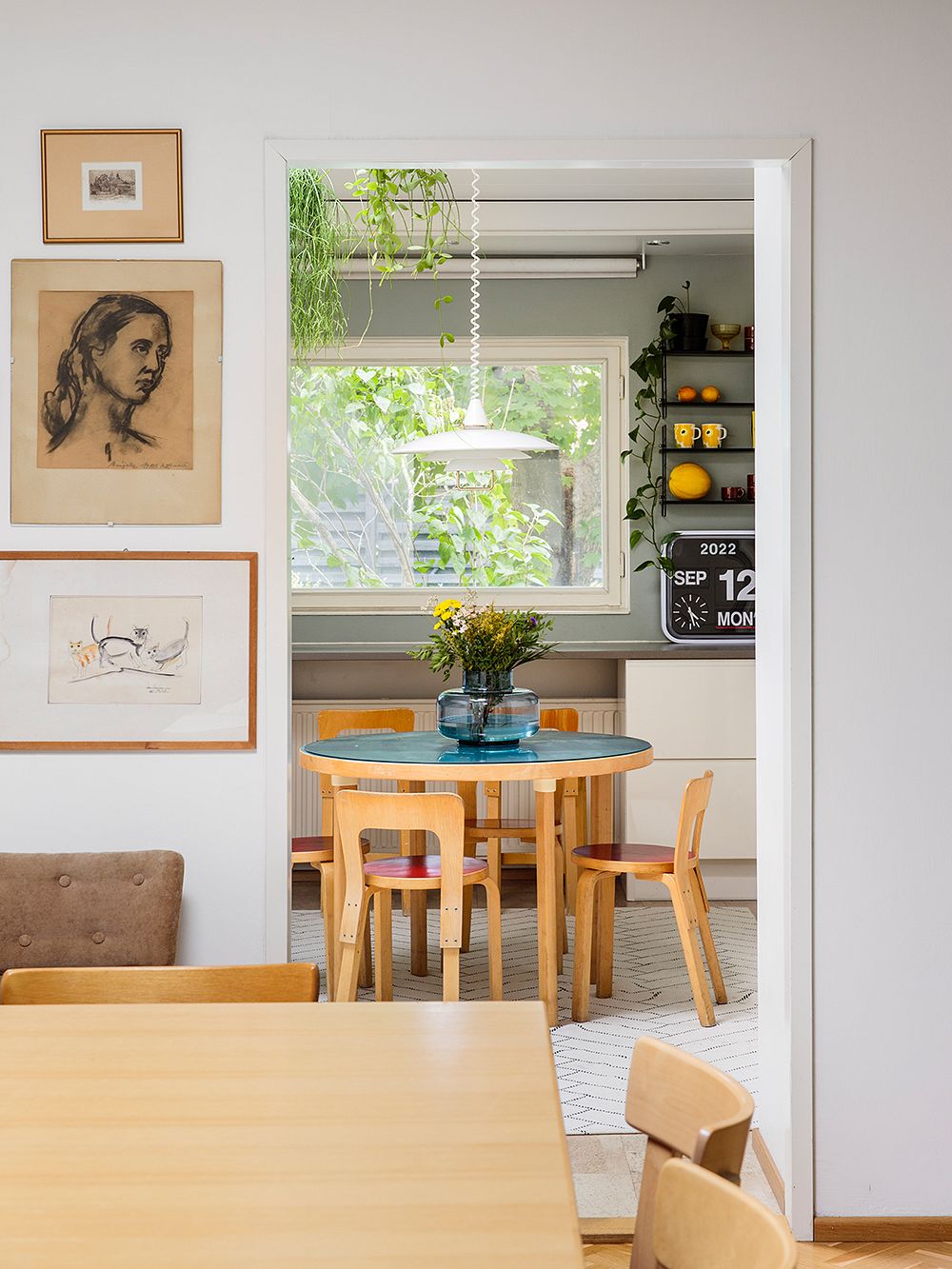 Which of your purchases will you keep for a long time?
Daniel: "Probably that big Artek H94 dining table. After moving house, we were sitting at our old table one evening and I said to Anni that I wish we'd find an H94 dining table, as it would be perfect for this place. And what do you know, on the very same day, one was put on sale on an online flea market! We didn't waste any time getting that piece, either, and drove to get it from Espoo already in the same week.
The table, whose size can be extended to three meters, is just the kind of item that our home needed. We often gather around it to eat with family and friends, and the table can accommodate 14 persons. We've already used the table to celebrate my sister's high school graduation, my brother's and mother's birthday and our engagement, and we'll probably also use it for future Christmases and other festivities.
The table represents Aalto design at its best. The mechanism works perfectly, and the table is also durable and nice to look at – for years to come, no doubt."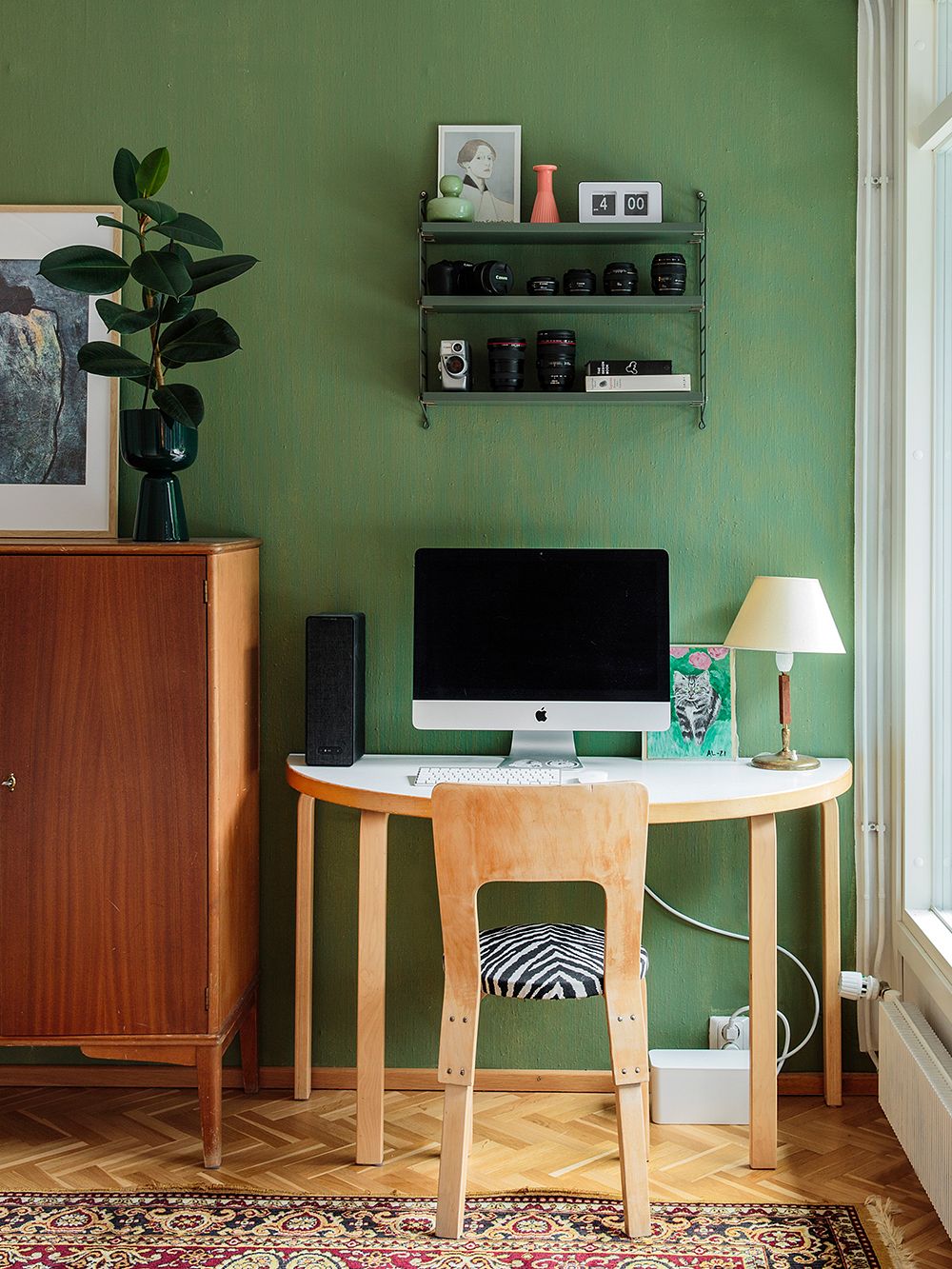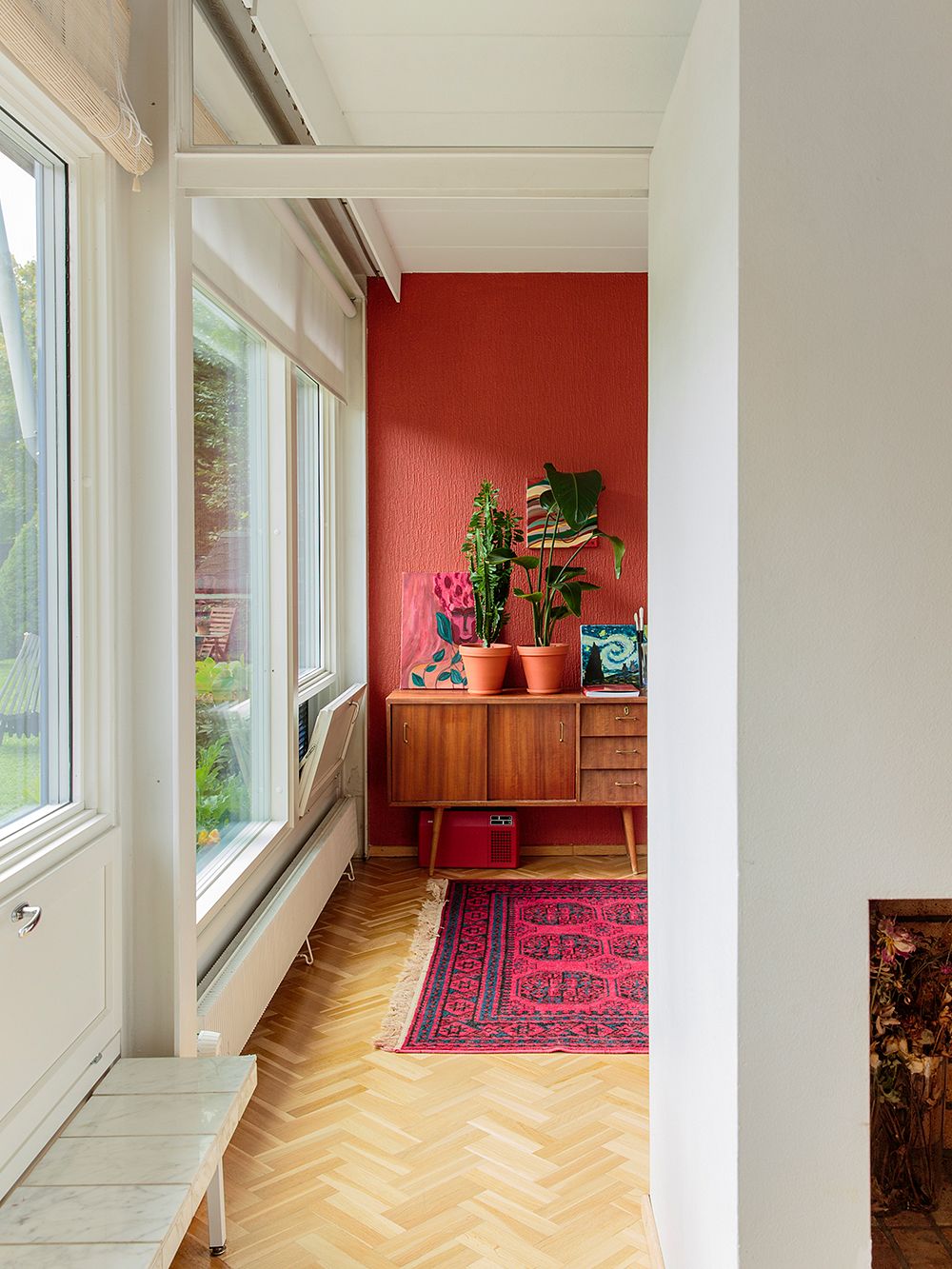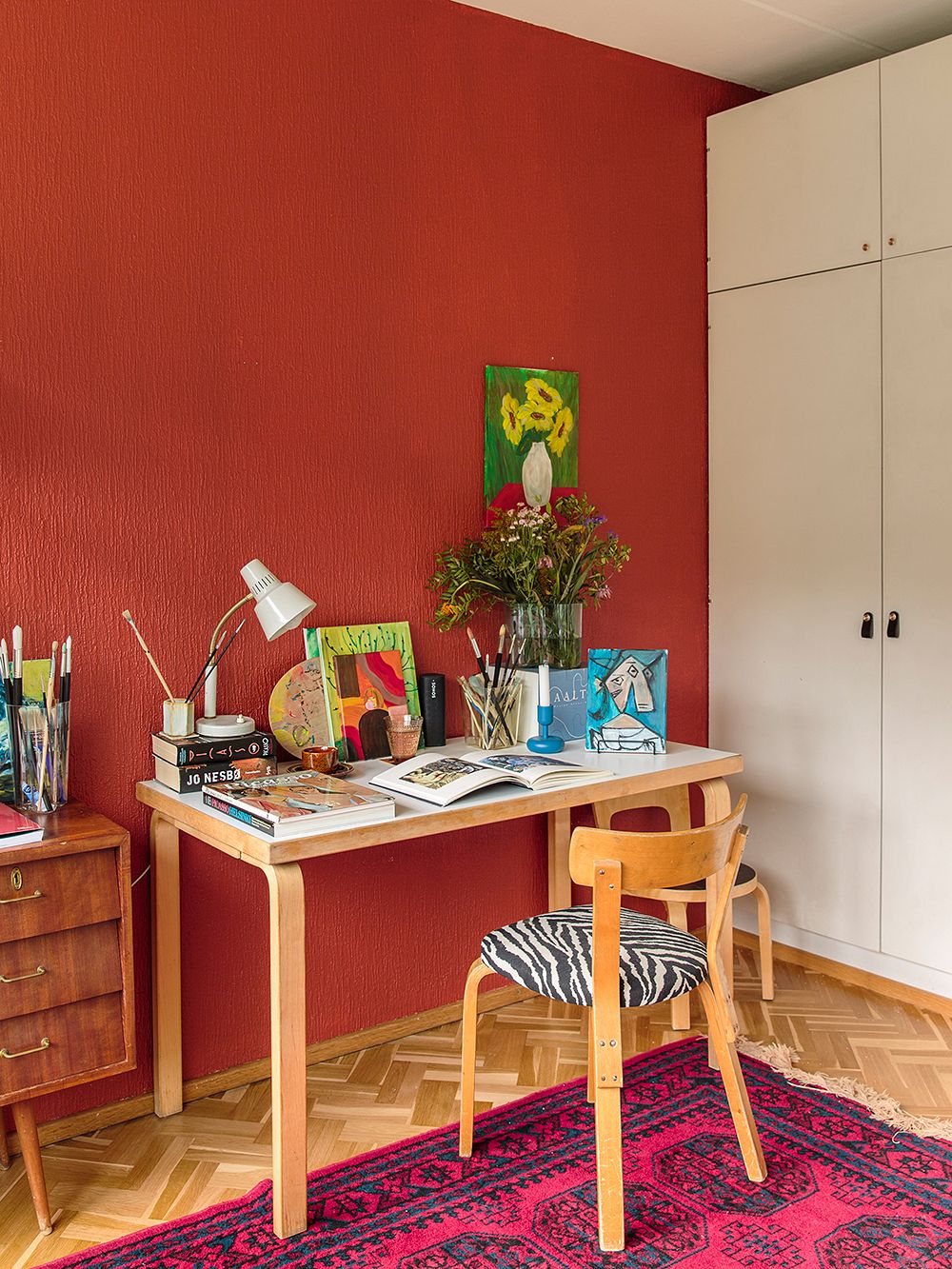 Which one of you is more enthusiastic about making vintage finds?
Anni: "Daniel is the one with a great eye for flea market finds, the one who has set up search alerts on online flea markets and who's the first to notice any interesting objects. I trust his taste in these matters. Of course, we always talk about our purchases together, especially if we're about to buy something bigger."
Daniel: "We have a quite relaxed attitude toward purchases. We buy items and test whether they fit our home. The interior of our apartment is in constant motion. If we cannot find a suitable place for an item, we sell it. There's always someone looking for high-quality vintage."
See also:
• All Artek products at Franckly >
• New arrivals at Franckly >
• Follow Anni and Daniel on Instagram >
Text: Anna-Kaisa Huusko Images: Suvi Kesäläinen