Designed by Tuulikki Peltonen for VM Carpet, the Pajukko rug infuses the everyday with a hefty dose of natural beauty. Perhaps even heftier than you might think, as the paper yarn rug is dyed using an all-natural dye derived from Finnish willow.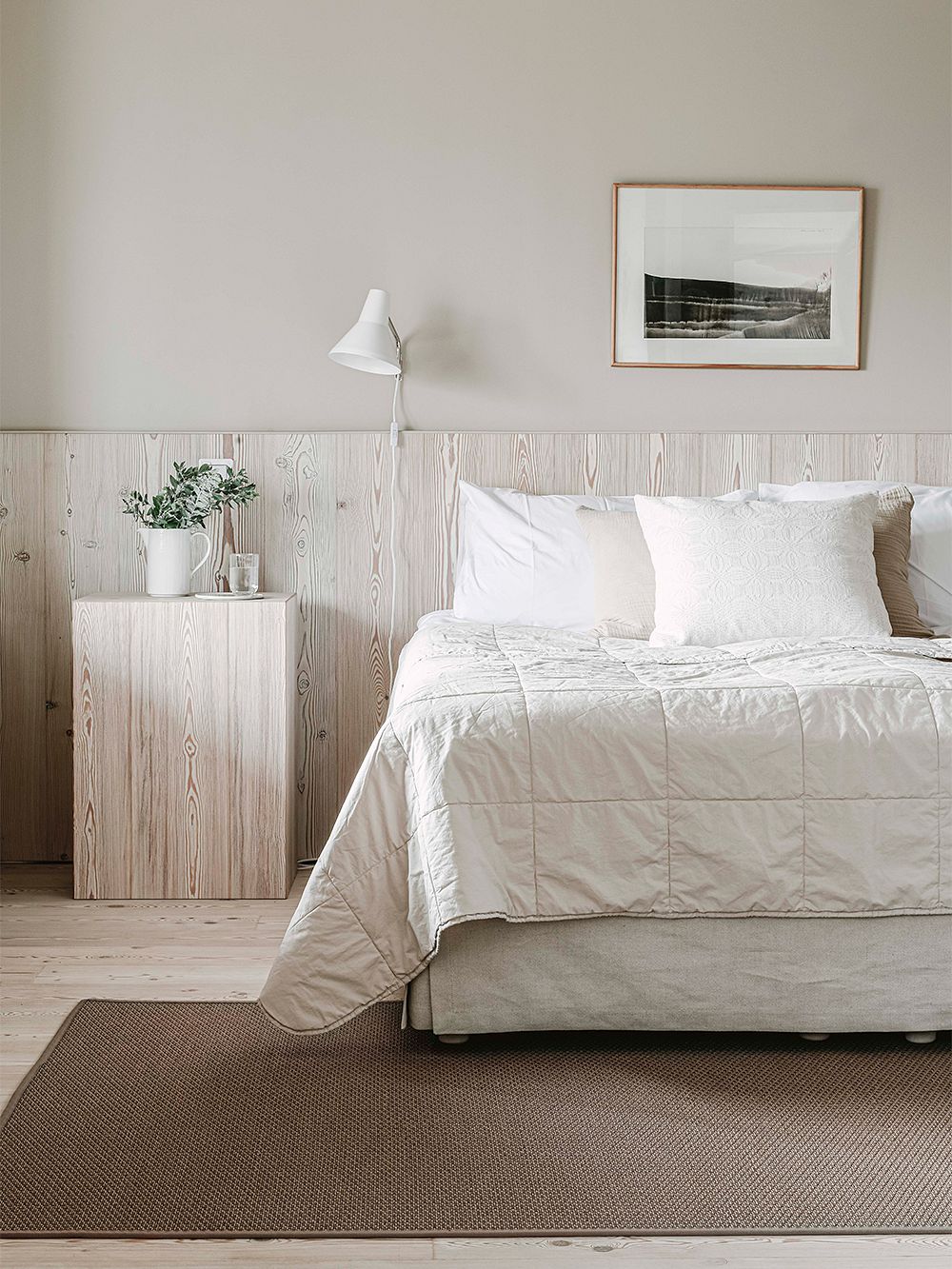 THIS YEAR, the most prominent Finnish rug manufacturer VM Carpet is celebrating its 50th anniversary. During those decades, the brand has collaborated with some of the most notable names in Finnish textile design, but also up-and-coming talents. One such example is Tuulikki Peltonen, the 2022 Aalto University graduate who designed VM Carpet's new Pajukko rug. Created as part of Peltonen's master's thesis, the Pajukko rug combines Finnsh weaving traditions with the desire to explore the possibilities of natural dyes in industrial production.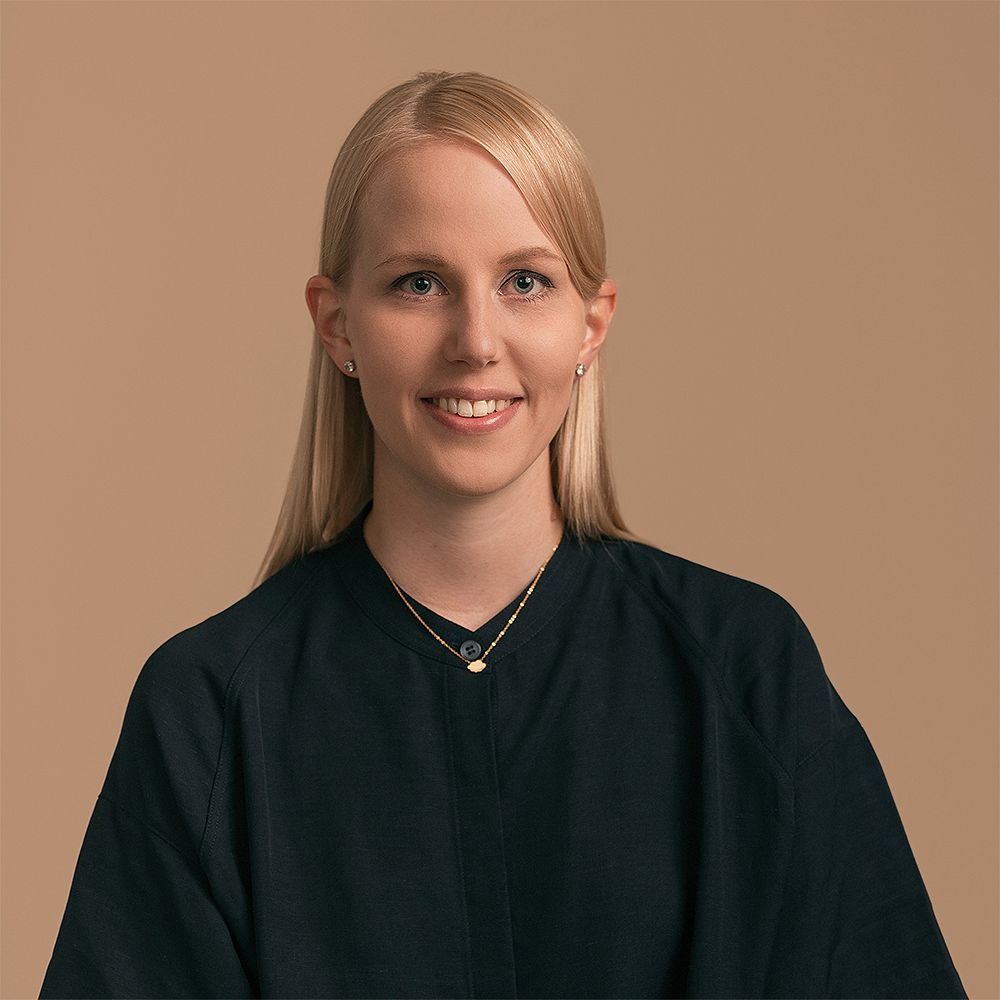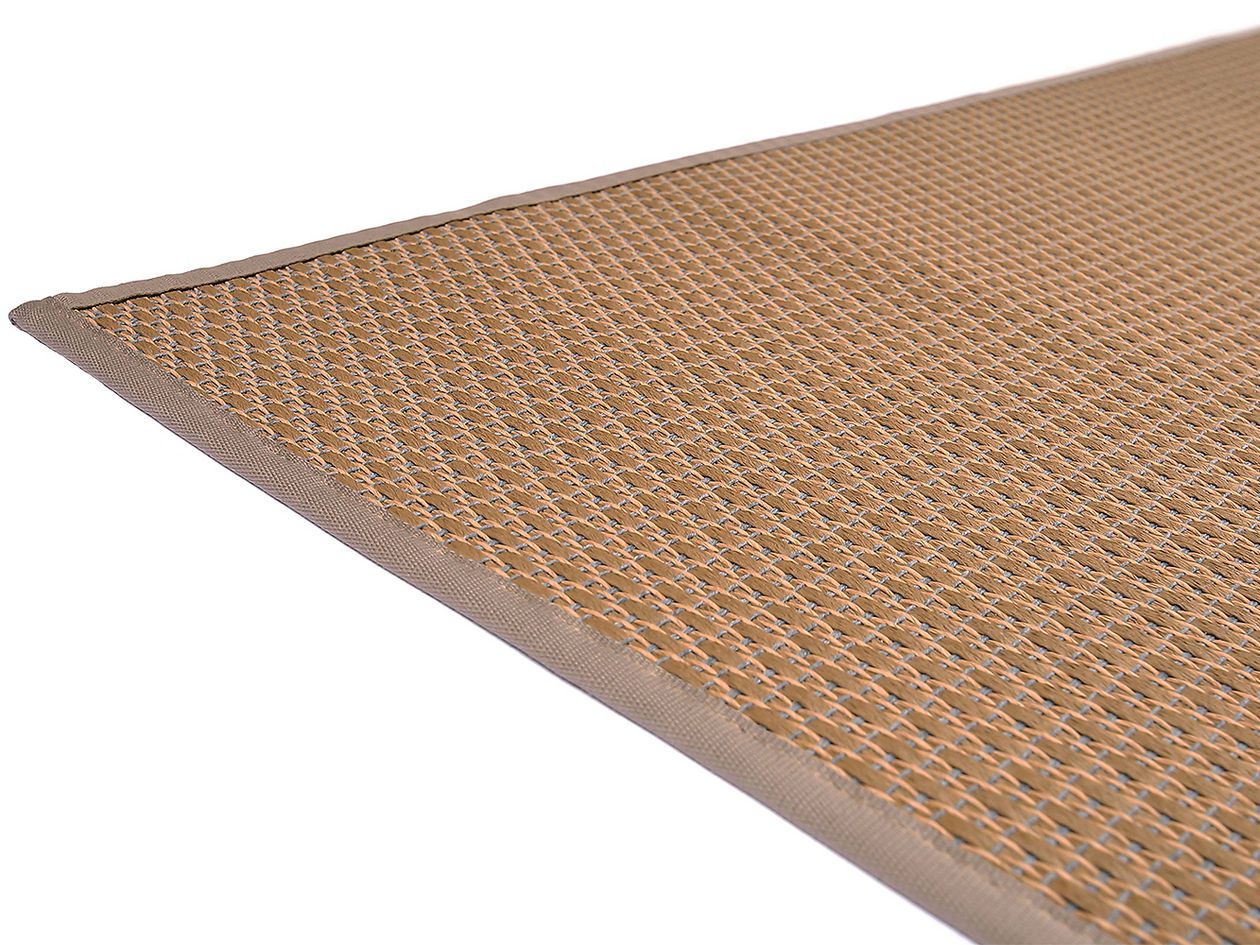 The Pajukko rug is made of dyed and undyed paper yarn, and it has a non-slip backing that makes it suitable for all floor types. In addition to the natural material, the rug has also been naturally dyed using Finnish willow wood – the name Pajukko translates to 'willows' or 'willow thicket'. The combination of the natural material and the warm brown color scheme gives the rug a pleasantly serene look that makes one feel closer to nature.
"To me, the Pajukko rug represents beautiful northern everyday life," says designer Tuulikki Peltonen.
"Naturally dyed yarns complement undyed materials nicely; I find the muted shade of Pajukko very soothing. Part of the rug's charm also comes from its simple and elegant, unassuming weave and the delicate surface created from thin paper yarn."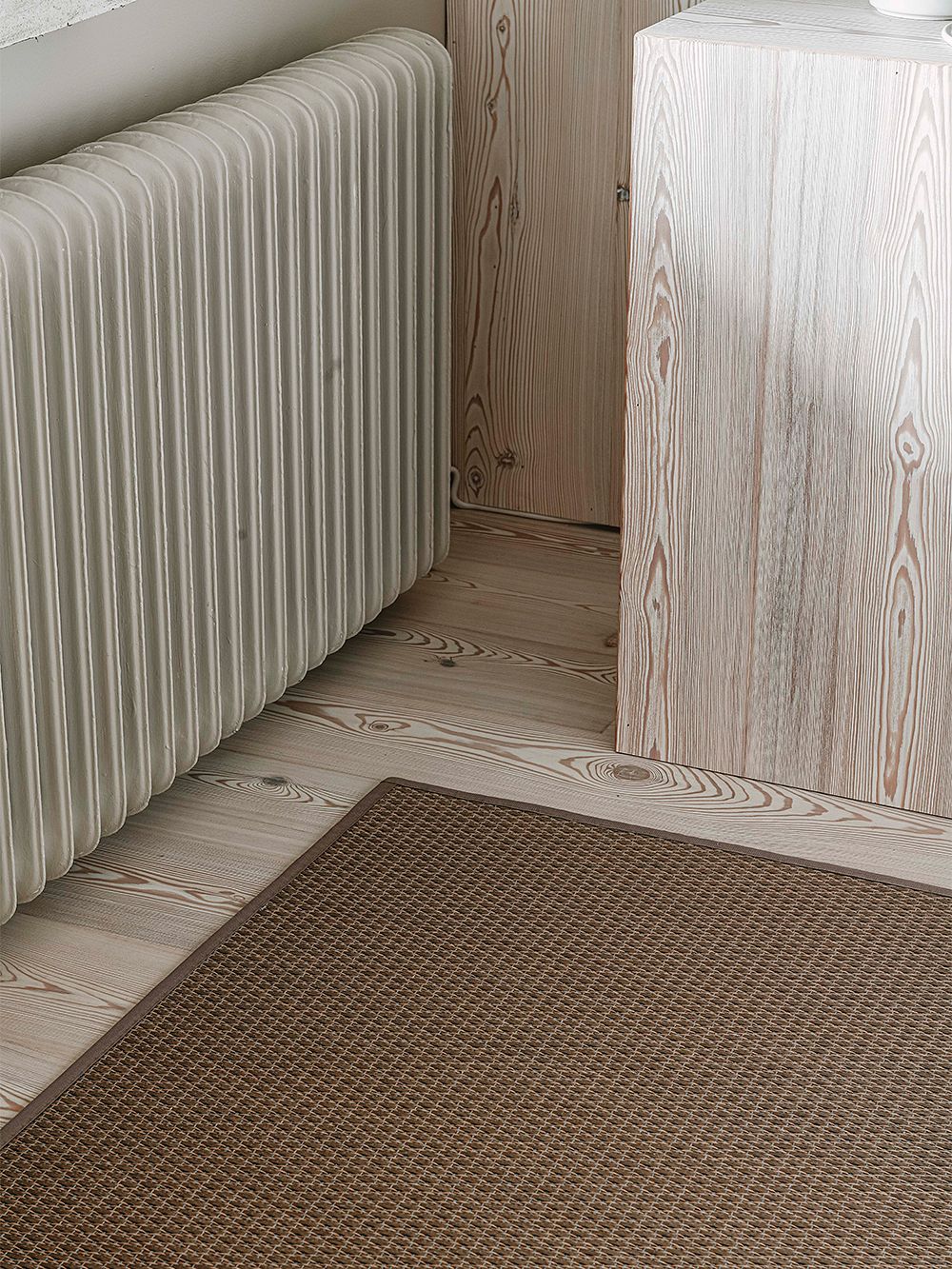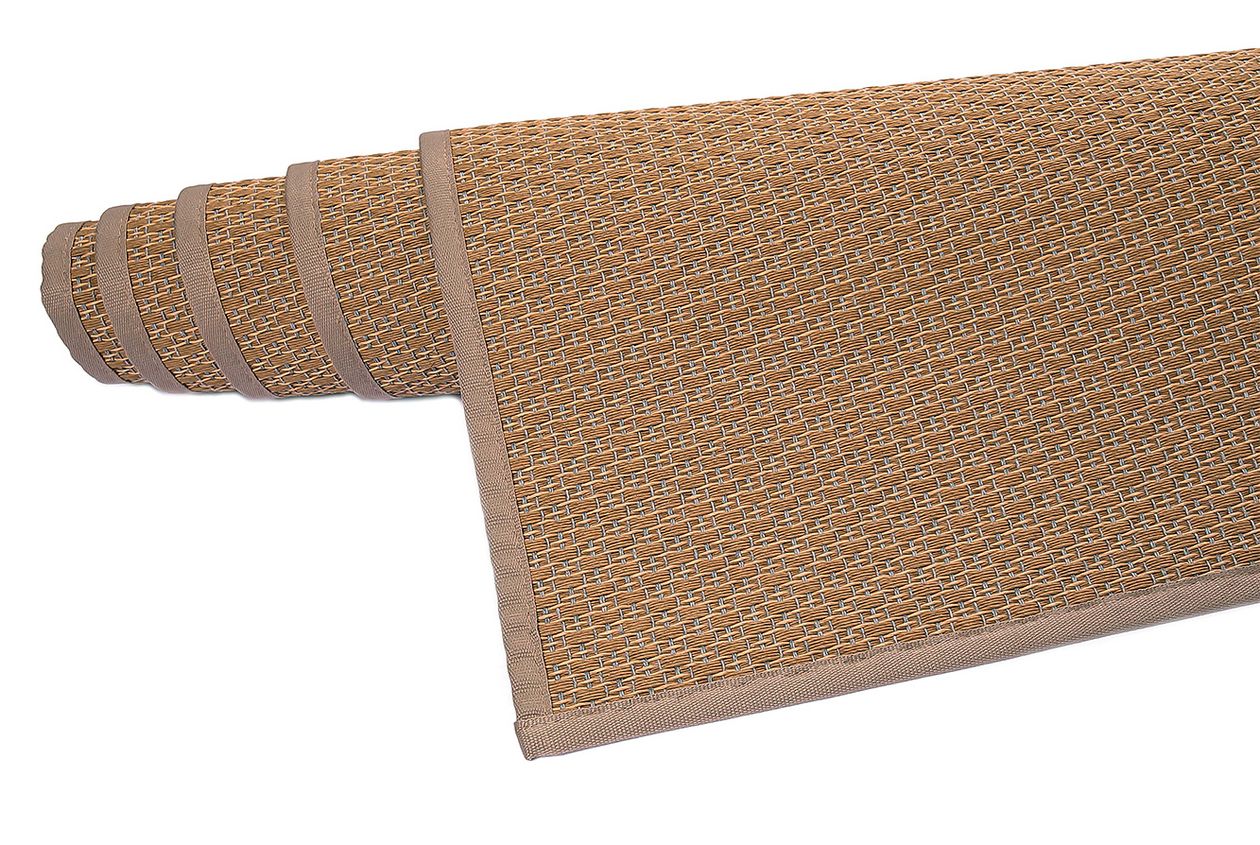 The rug is made in Finland, at VM Carpet's own weaving mill in the village of Karvala. The willow dye is manufactured by Natural Indigo Finland, which has also collaborated with the likes of Marimekko. The dye, the paper yarn, and the actual dyeing process are also made in Finland.
"The willow-dyed yarn goes really well with the color of the undyed paper."
"It's great that we are now able to use new dyes that come from nature. The willow-dyed yarn goes really well with the undyed brown paper," says Peltonen.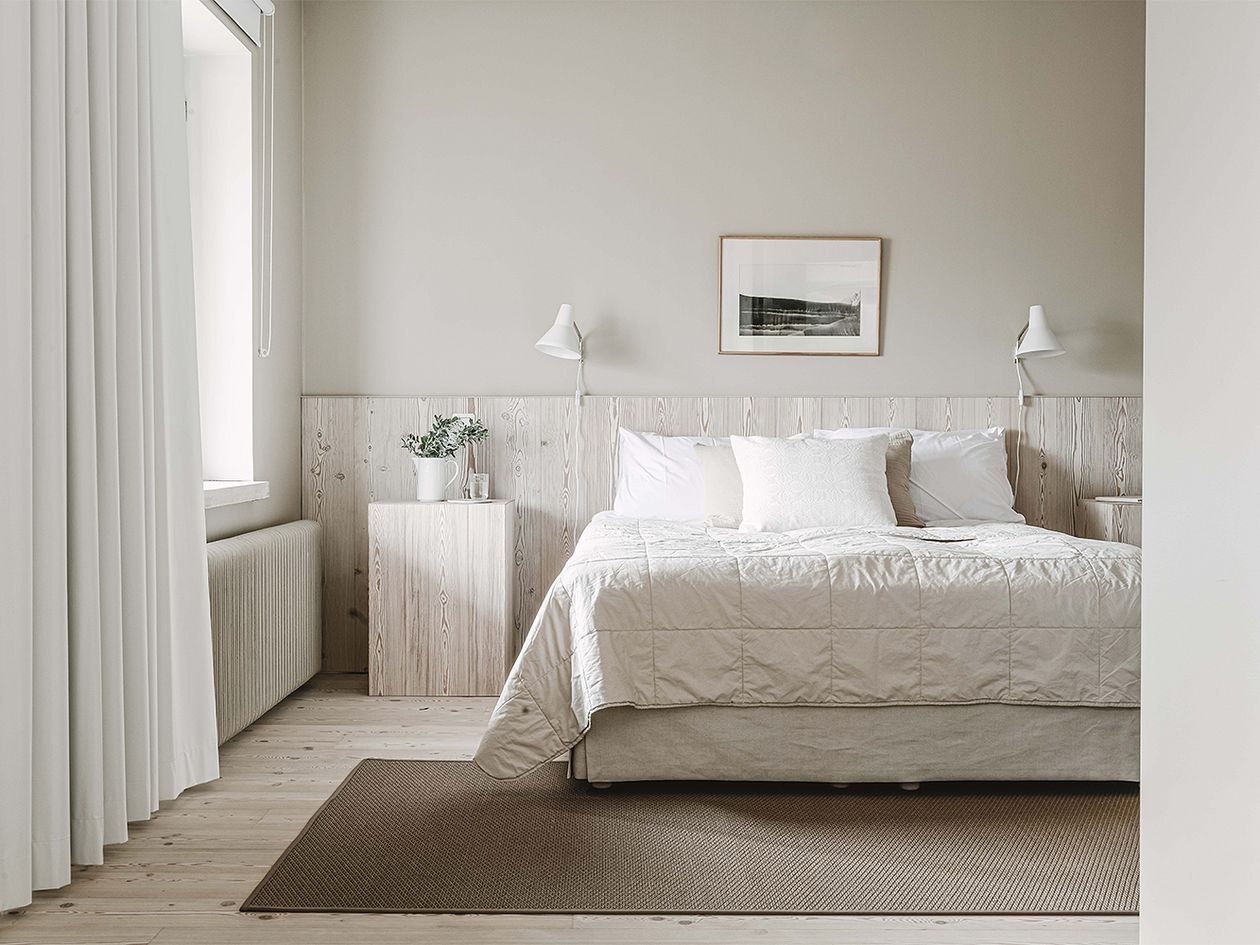 The Pajukko rug is sure to from modern and minimalist to rustic and richly furnished.
"I've always been a bit of a homebody," says Peltonen. "I think the Pajukko rug boasts a calming Nordic style that fits many interiors and creates simple beauty in everyday life."
See also:
• Pajukko rug >
• All rugs by VM Carpet >
Text: Emmi Ratilainen Images: VM Carpet