Shoes are maintained most handily when the entrance hall is functional and the main care items are on display. We've picked six beautiful and practical products to help you create the ideal space for footwear maintenance in your hallway.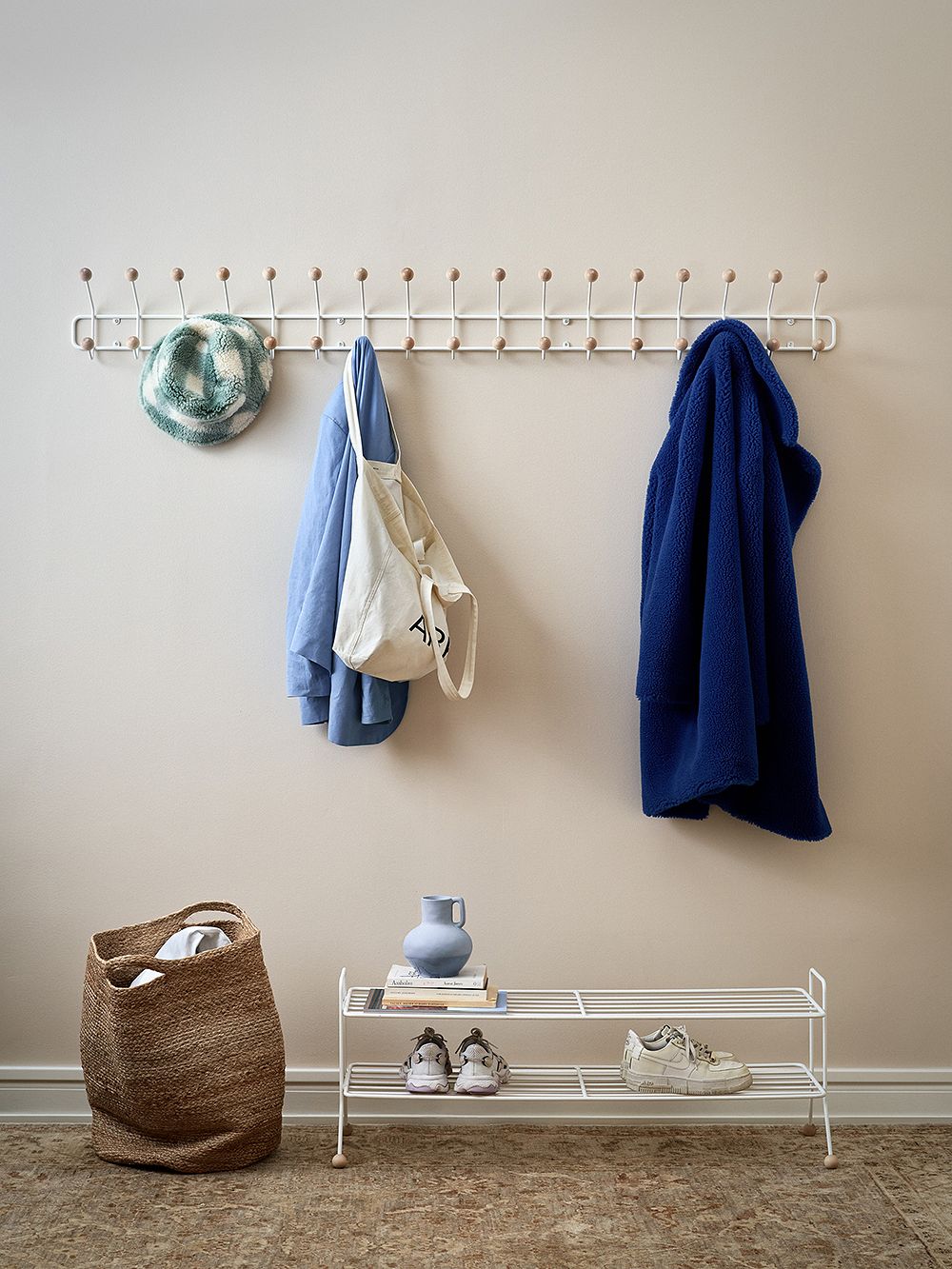 Airing to dry
The Bill shoe shelf by Maze is handy for storing shoes, but above all for allowing them to dry. After use, it's important to let leather shoes in particular rest for a few days to allow the shoe and insole to dry properly. The drying gives the shoes time to recover, so they will not wear out prematurely. The shoe rack also keeps your shoes on display, so their condition and maintenance needs will not come as a surprise. The recycled metal frame of the Bill stand can be easily wiped clean with a cloth.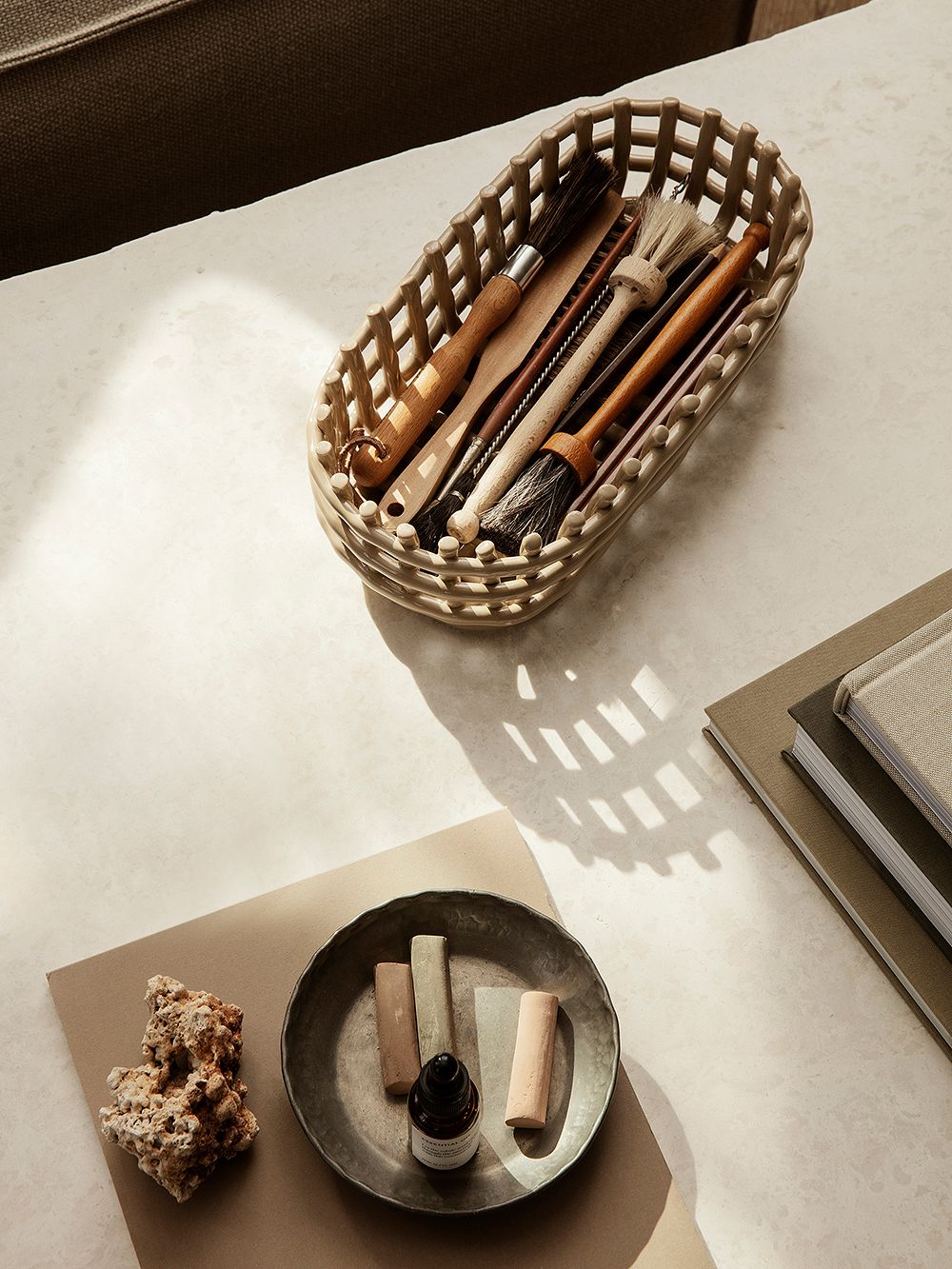 Creatively on display
Everyday shoes are more likely to get a cleaning if the most used maintenance items are prominently displayed. The layout of functional items such as shoe brushes can be approached creatively by putting the esthetics of presentation first. ferm LIVING's Ceramic basket allows you to arrange your daily shoe brushes in it so they are a feast for the eyes as well as a sight for sore shoes. The low basket makes it easy to grab the brush, and just a couple of strokes will make a visible difference.
• ferm LIVING's Ceramic basket >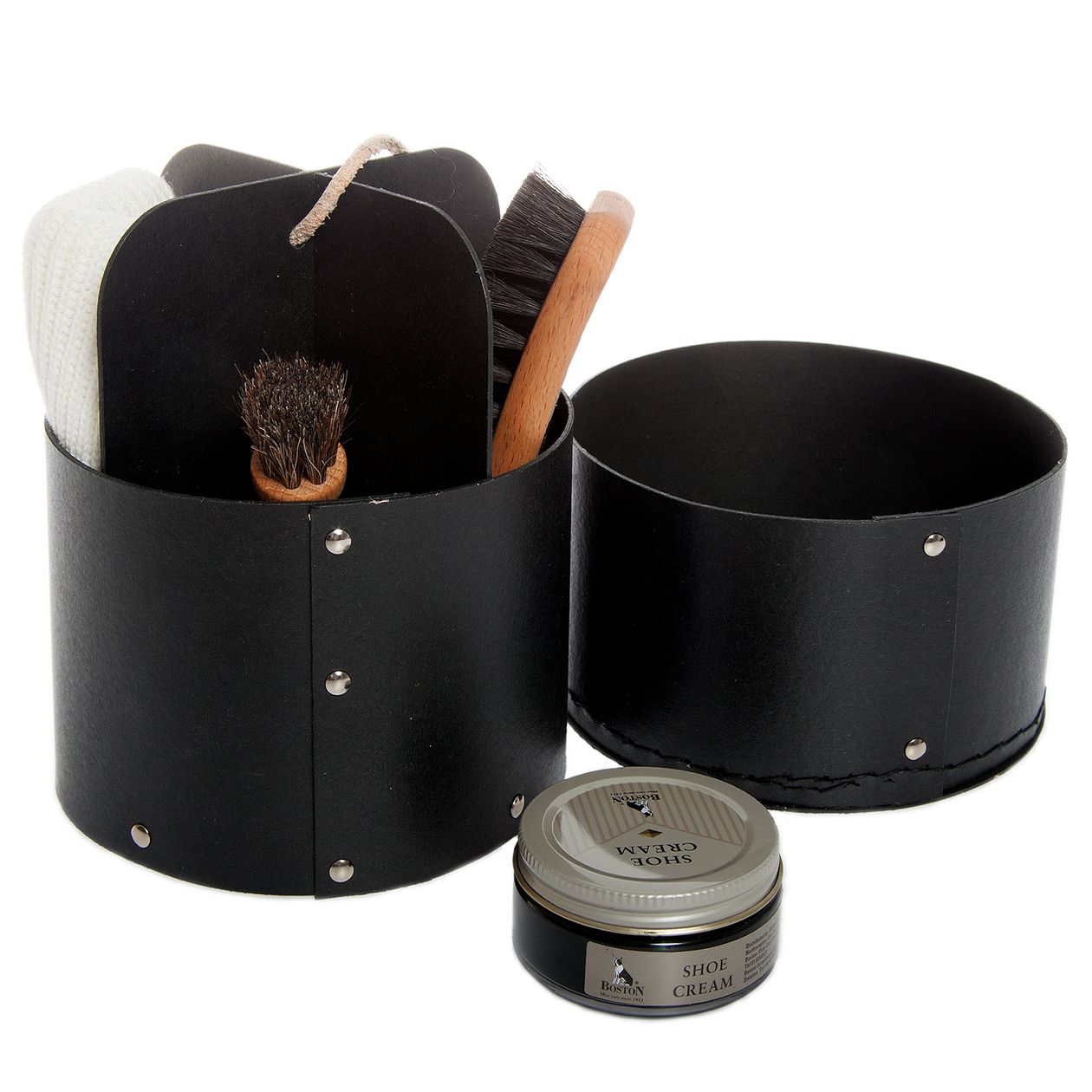 To do every day
The spring sun reveals the true condition of footwear, and a servicing is often necessary for a pair that has been left the worse for wear by the winter. Iris Hantverk's shoe care kit contains the essentials for caring for black leather shoes. Black shoe polish deepens the worn color of leather shoes, and a horse-bristle shoe brush can be used to wipe away both loose stains and street dust in addition to adding a finishing sheen. This is something you should do every day!
• Iris Hantverk's shoe care box >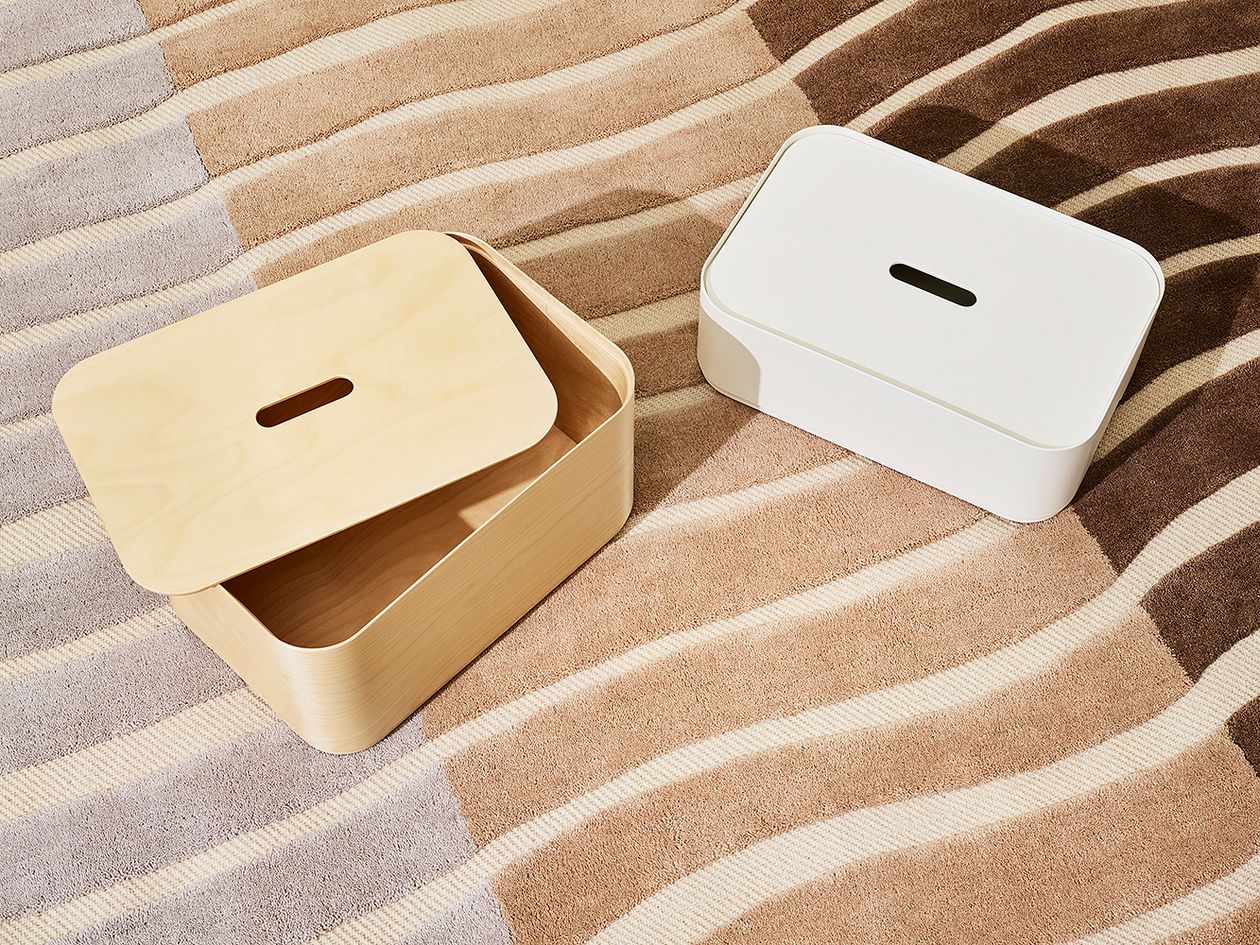 Storing neatly
You might want to organize your shoe care supplies in a lidded box so they don't have to be on display every day. Shoe polish jars, tubes and polishing cloths stay neatly organized in a wooden Vakka box from Iittala, and several of these sturdy boxes can be stacked on top of each other. This way, the passionate shoe care enthusiast can organize their leather, suede and canvas shoe care products in their own boxes. And if a beautiful laminated wooden box is left out at the end of the servicing, that's hardly a problem!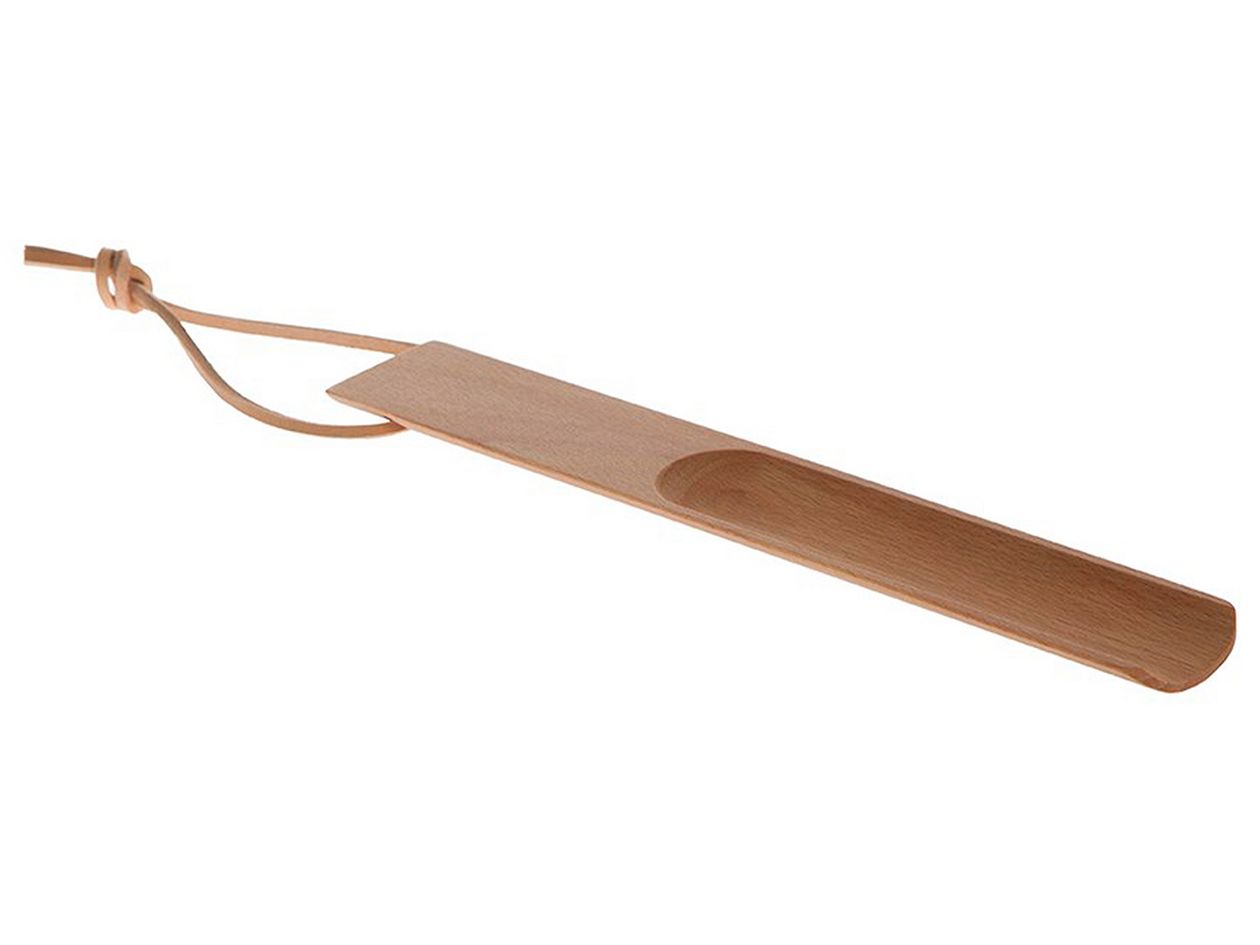 Sustainable shoe handling
Just as important as maintenance is how you treat your shoes in use. Take care in how you put them on and take them off: untie the laces first, and use a shoe horn if necessary. Made from oiled beech, the Iris Hantverk shoehorn makes it easier to put on your shoes and keeps them in better shape. Wooden utensils are not only comfortable to hold, but also durable and beautiful on display. Iris Hantverk's shoehorn can be hung from its leather loop on a coat hanger hook, for example.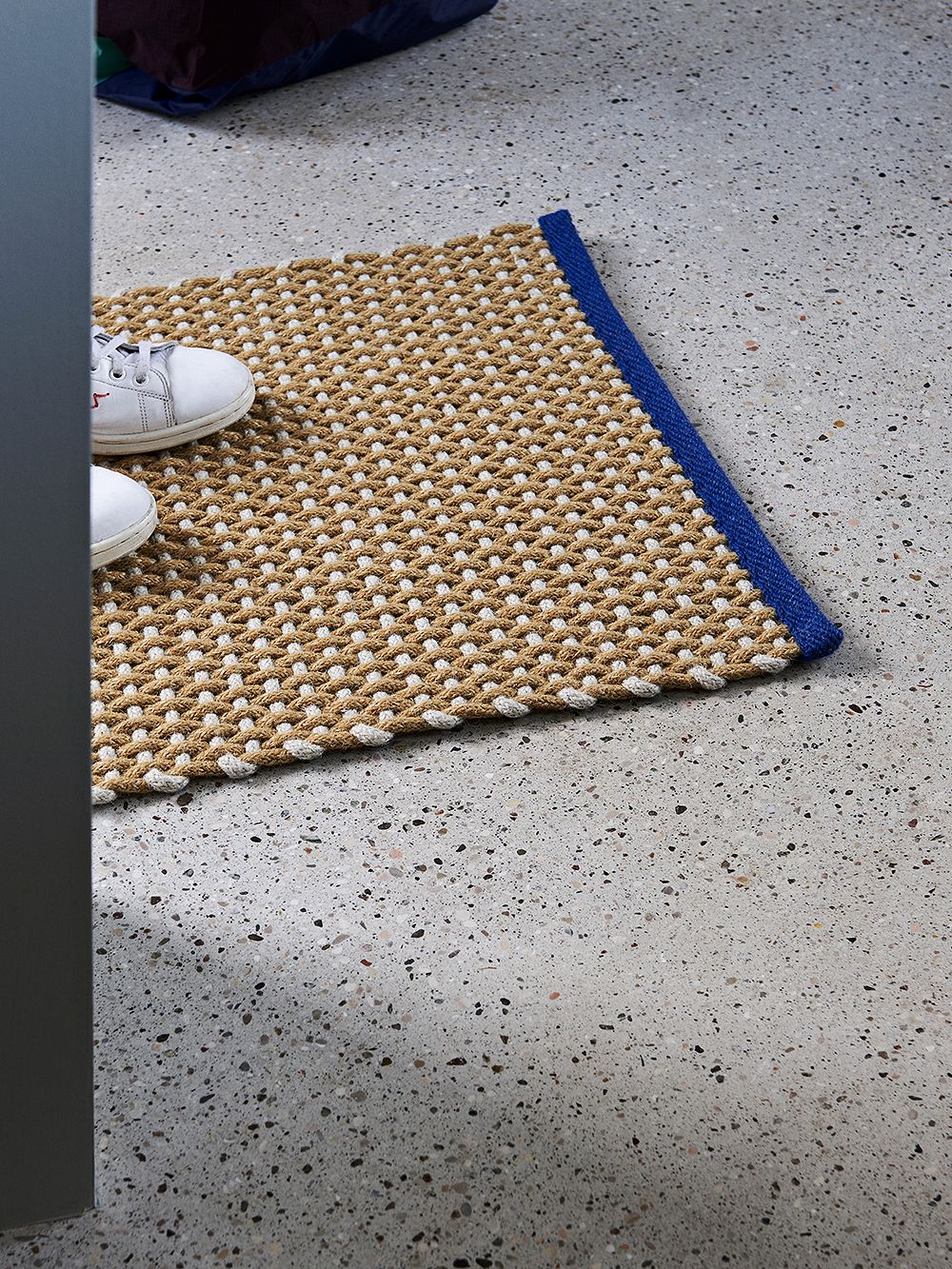 Compact does it
HAY's jute and wool woven mat makes a great doormat. You can leave your wet sneakers on it to dry as soon as you walk in, without having to worry about getting stains on the carpet or floor. A small doormat can also be used to visually delineate a space in the hallway dedicated to shoe maintenance, where people will be happy to stop for as long as they need to grease or polish and brush their shoes. The doormat is available in a range of colors – one of our favorites comes with a blue trim.
• HAY's door mat >
See also:
• All products for garment care >
Featured products may not be available worldwide.
Text: Jenna Kiuru Images: Manufacturers