Frama's luxurious Deep Forest scented candle pampers the friends of floral, green and woody aromas. The beautifully packaged candle is available in two different sizes.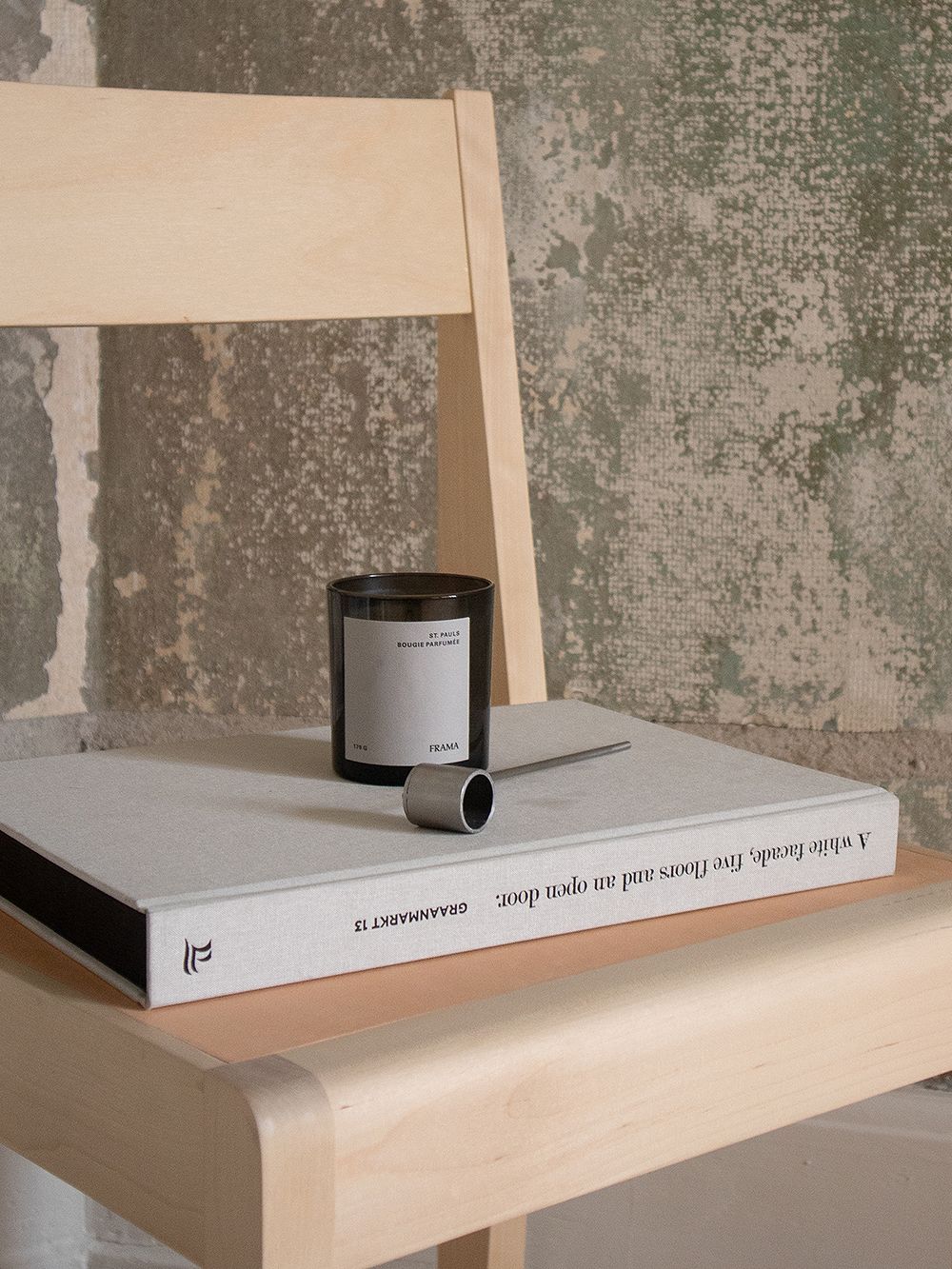 THE DANISH FRAMA has added lovely scented candles to its popular St. Pauls Apothecary collection. Available in two different sizes, the five scents are called Komorebi, Beratan, 1917, St. Pauls and Deep Forest.
The Deep Forest candle is inspired by the wistful ambience of the Korean fir forests in the mountains of South Korea. The scent is an earthy mix of floral, green and woody aromas with key notes of orange, white rose, cedarwood and patchouli.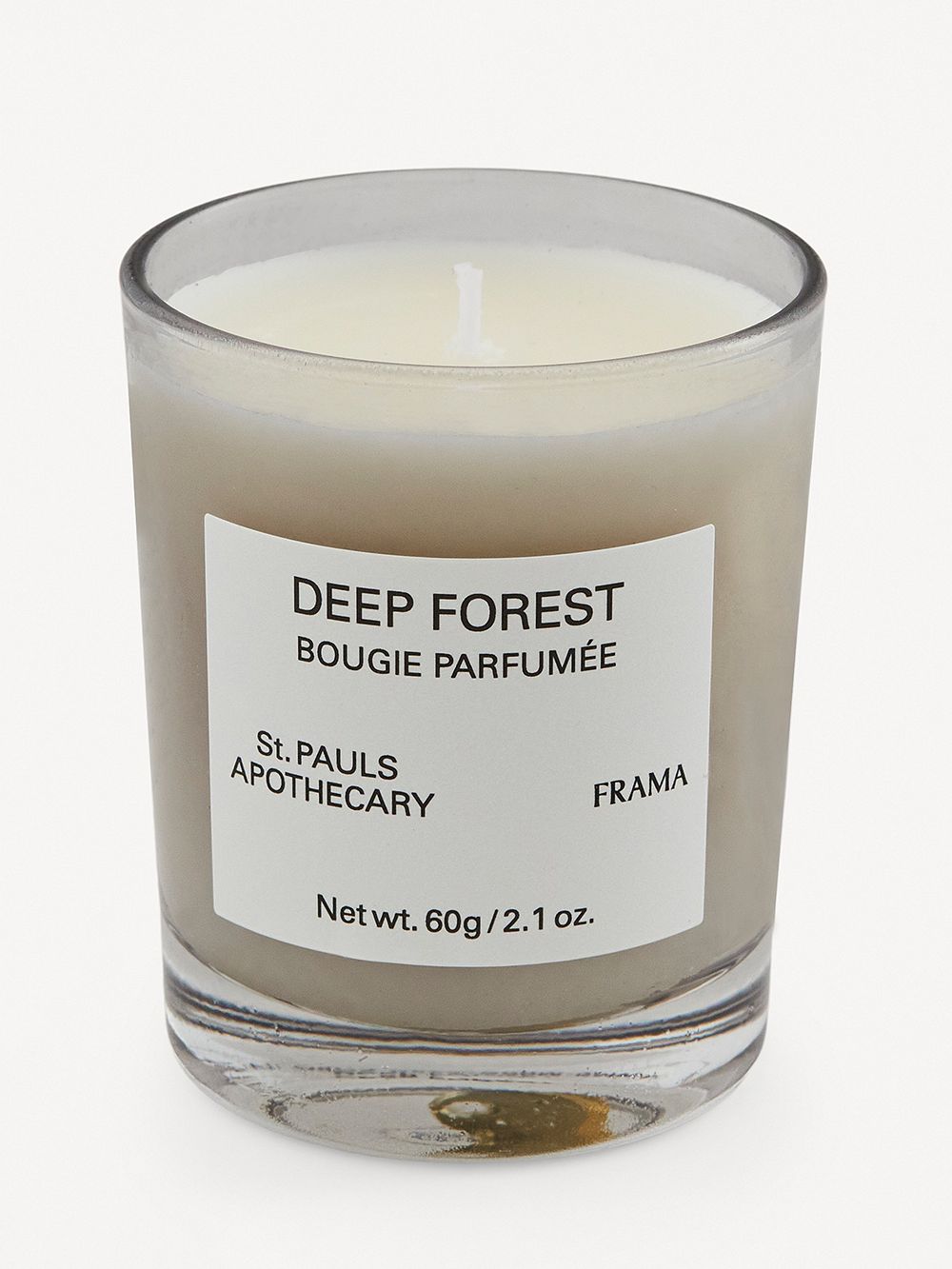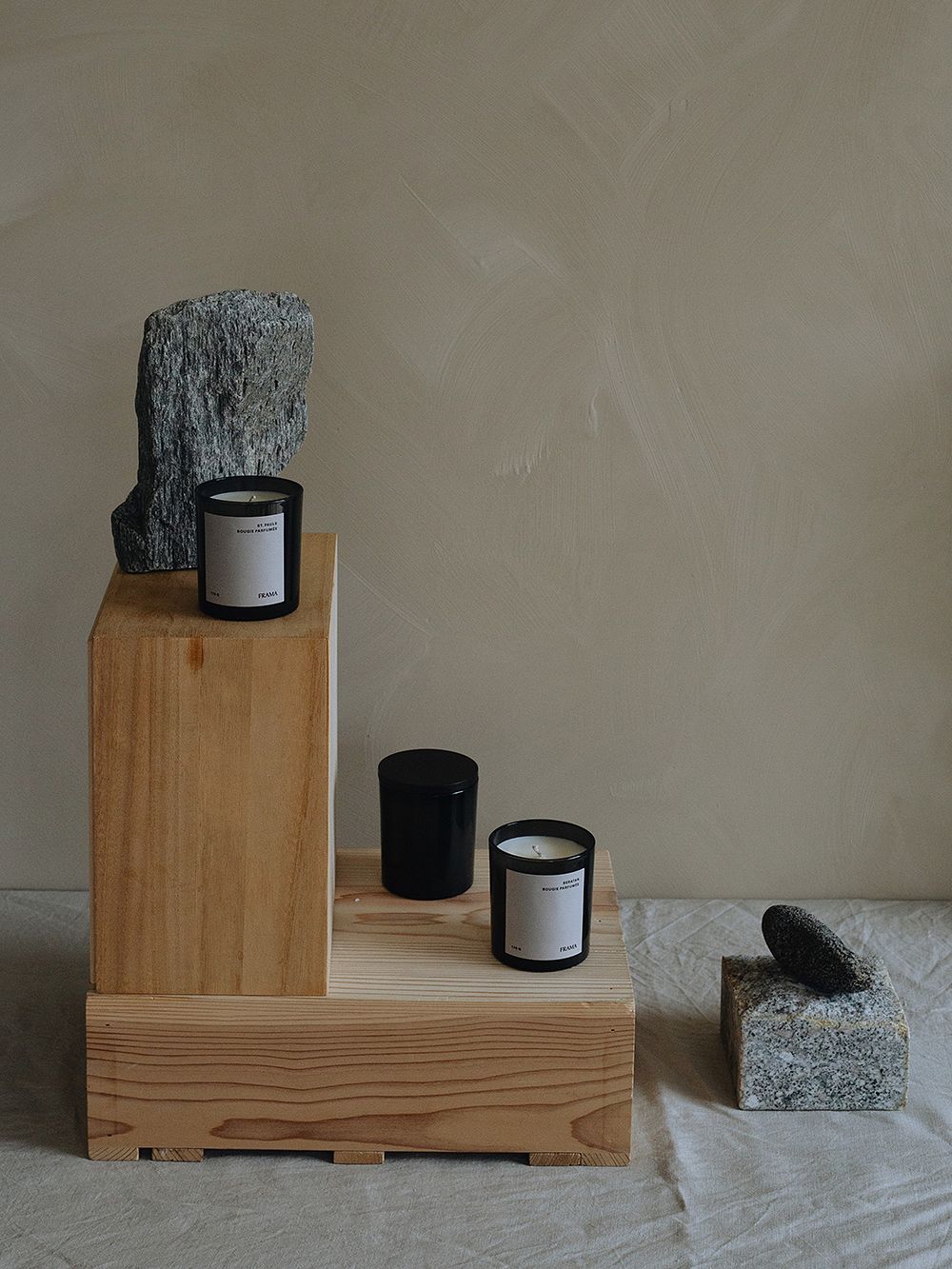 The St. Pauls Apothecary collection features skin and hair care products made of natural and organic ingredients, as well as a selection of scented candles packed in stylish, reusable glass jars. The scented candles are vegan and cruelty-free, made in Italy from sustainably sourced vegetable wax.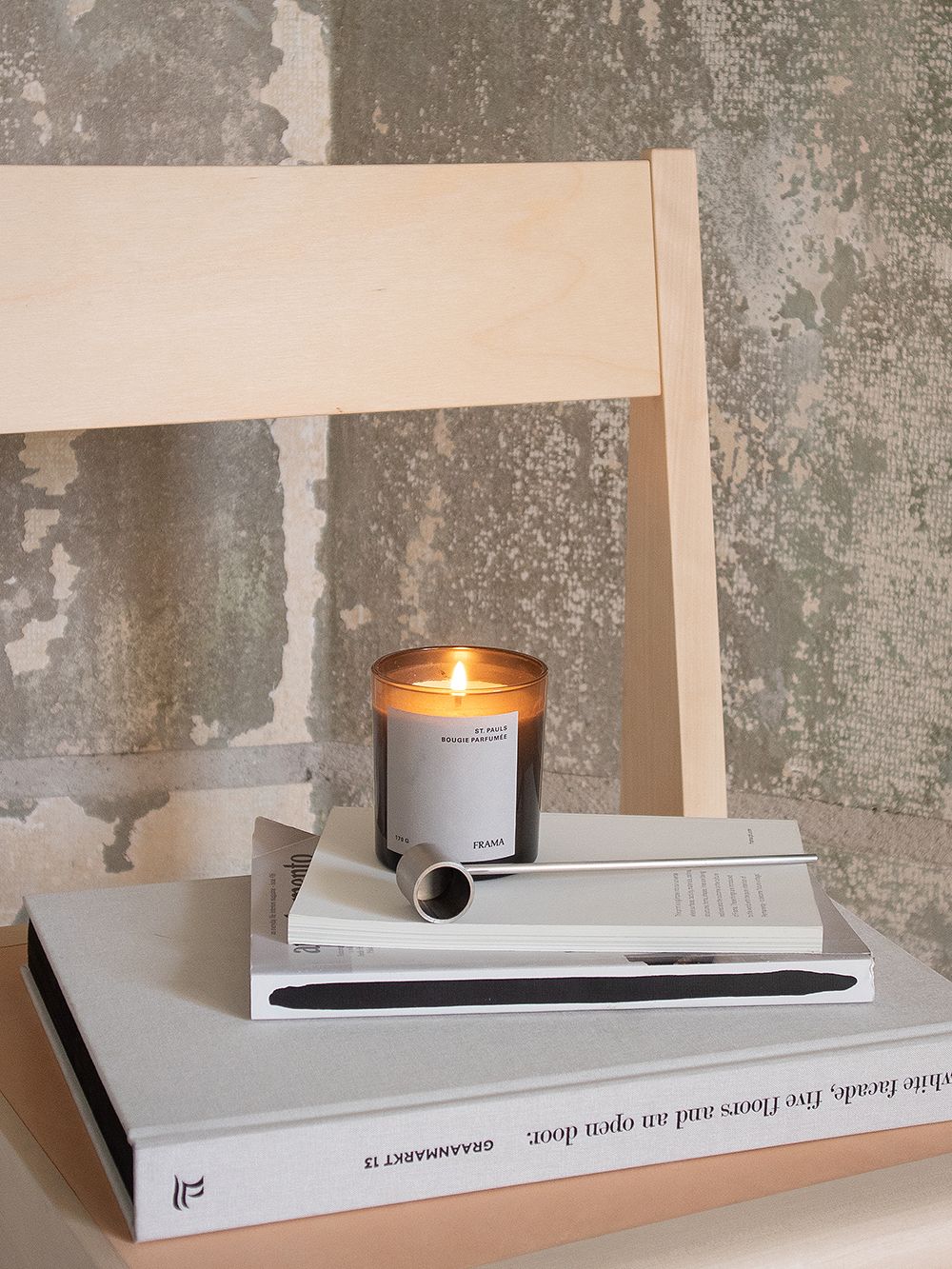 Tips for using the candle:
When using the candle for the first time, let it burn for multiple hours to allow the surface to melt.
After extinguishing the flame, trim the wick for optimal burning.
Put the lid on after every use to preserve the scent.
After complete use, remove the residual wax and repurpose the jar as desired.
See also:
• All products by Frama >
• All scented candles >
Text: Design Stories Images: Frama