A candleholder is a small yet effective interior detail that creates the setting for an atmospheric light both on festive occasions and cozy everyday evenings. At its best, a holder is a lovely decorative piece even without a candle. Pick your favorite and enjoy the warmth of a flicker!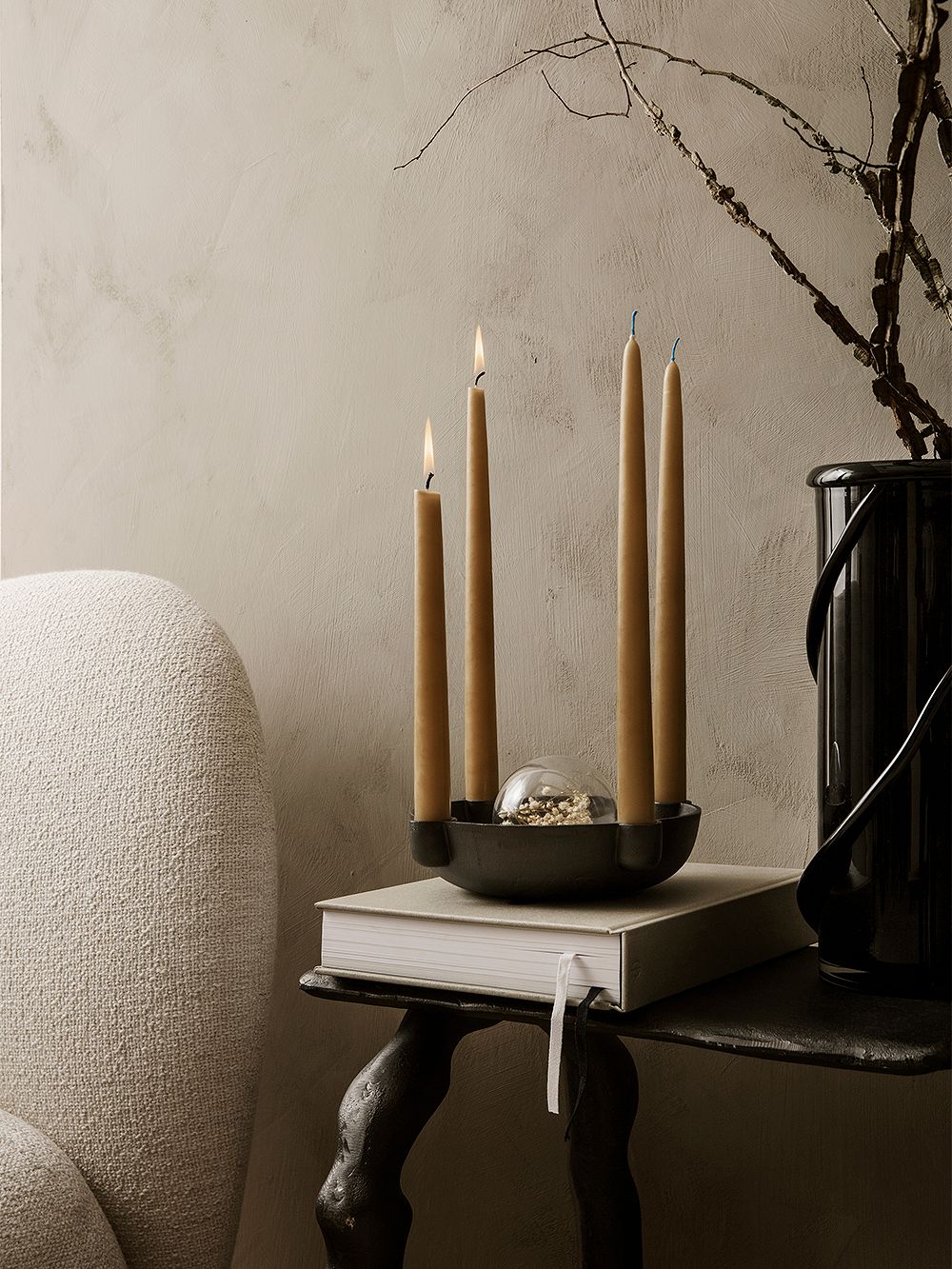 Two in one
Ferm Living's Bowl conveniently combines two interior elements: a bowl and a candleholder. The candleholder provides space for four taper candles, and you can compose cones, nuts as well as seasonal decorations in the middle – however, don't leave it burning unattended! Crafted from recycled aluminum, the Bowl makes a centerpiece of the table setting, for example.
• Ferm Living's Bowl candle holder >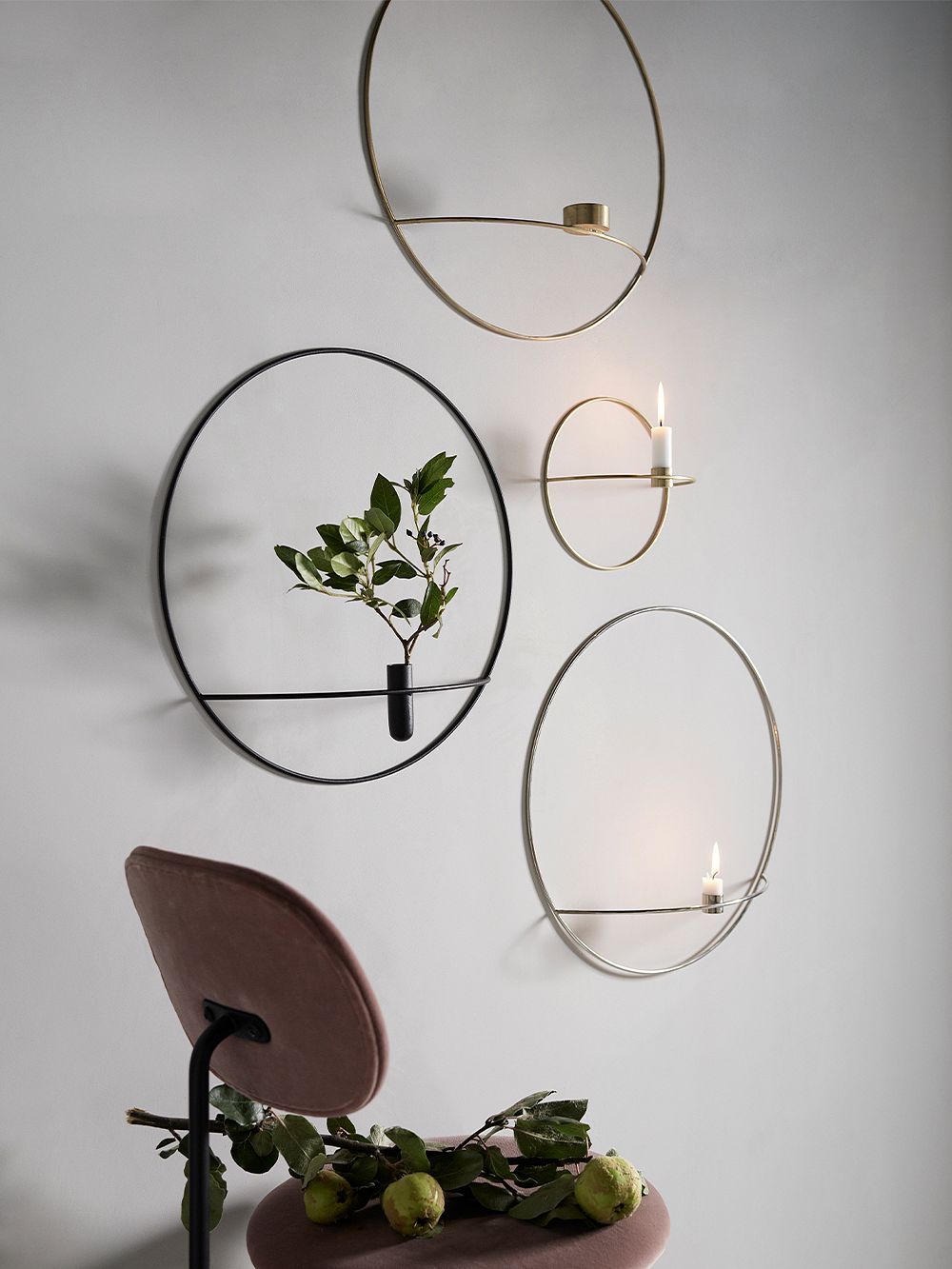 Decorate the walls
If the tablespace runs out, you can attach the candleholder to the wall. The POV Circle by Menu has a light, playful metal frame that adorns the wall individually or in groups. As the name implies, the three-dimensional POV changes its appearance according to the point of view. The effect is further emphasized by the shadows and lights created by the glow of the candle.
• Menu's POV Circle candleholder >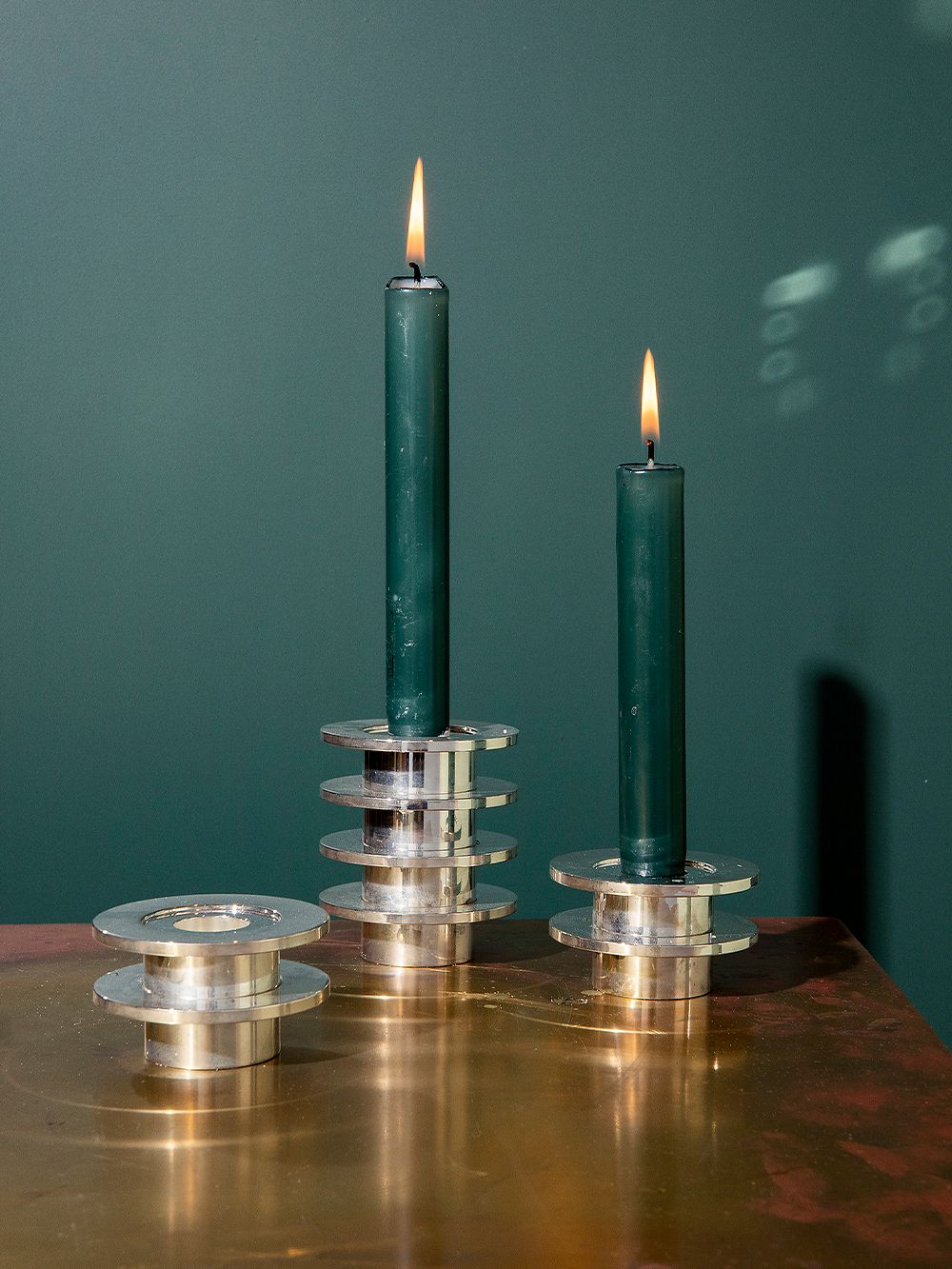 Stack it up
Made of silver-plated stainless steel, Fritz Hansen's Louise candleholders bring a touch of metallic luster to the coffee table. Designed by Grethe Meyer, the minimalist holders are made to be stacked on top of each other – you can build either a single, larger eye-catcher or set three separate holders for tealight candles.
• Fritz Hansen's Louise candleholder >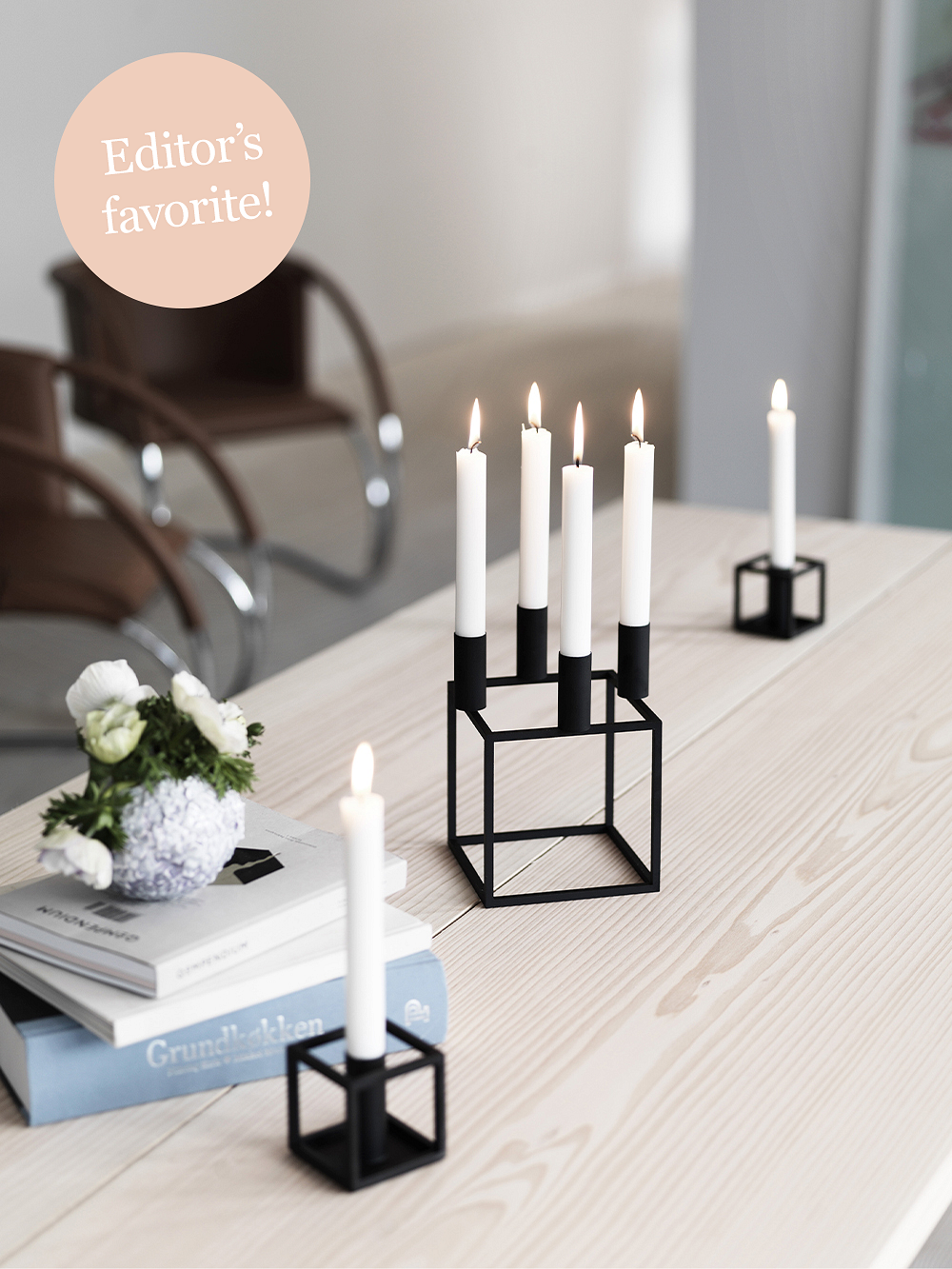 Always up to date
The cornerstone of Scandinavian interior design, By Lassen's Kubus candleholder, was originally designed as early as 1962, still adding a wonderful atmosphere to numerous homes to this day. Designed by Mogens Lassen, the steel-framed holder was inspired by the Bauhaus movement. The timeless design of the geometric Kubus delights in the interior all year round.
• By Lassen's Kubus 4 candleholder >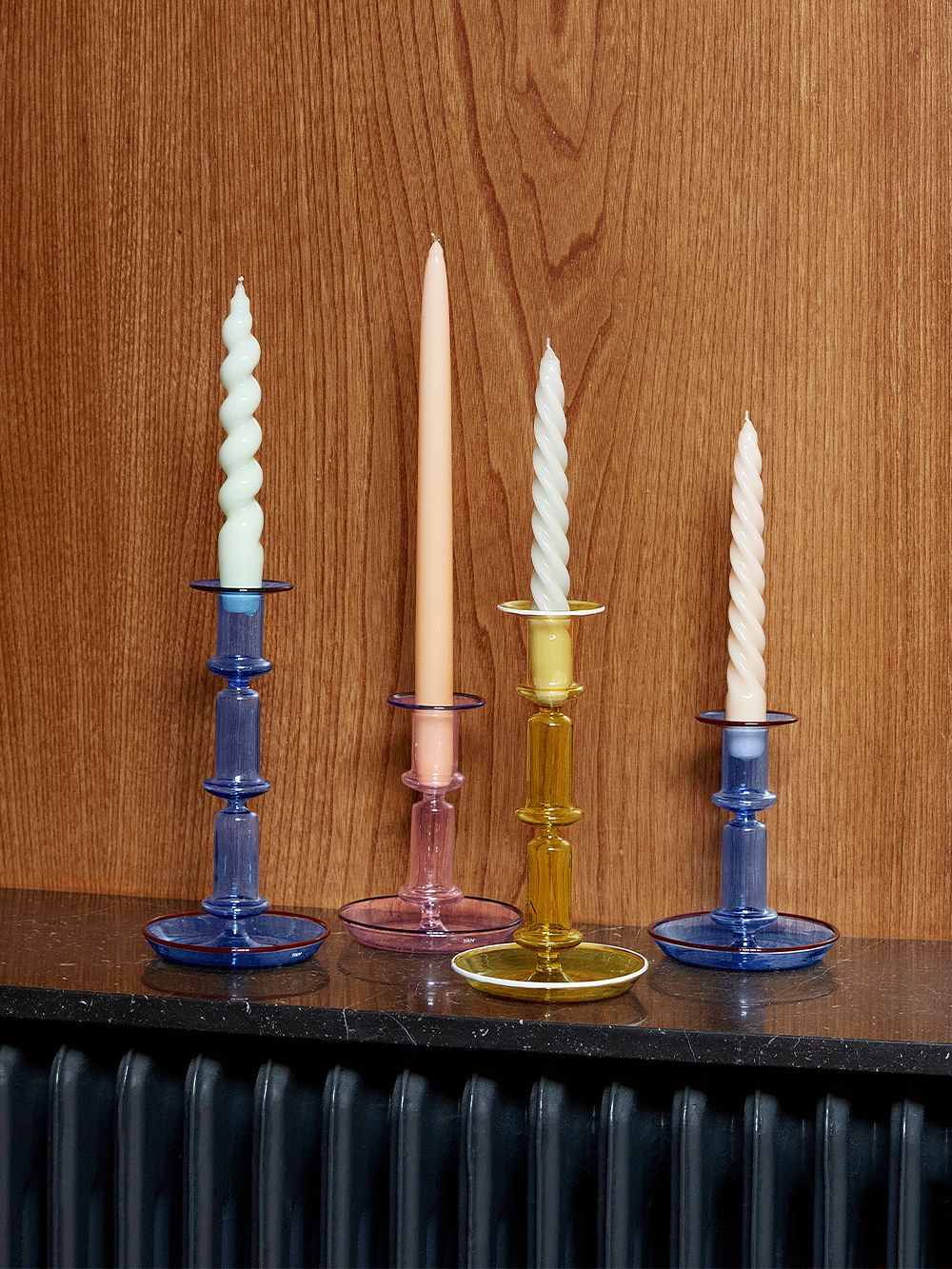 Playing with colors
Colorful glass brings a spark to the space even without a flame! HAY's Flare candleholder presents a modern interpretation of the classic candleholder, and its transparent appearance gives it an airy, light look. Made of durable borosilicate glass, the holder is finished with fun, highlight-colored edges.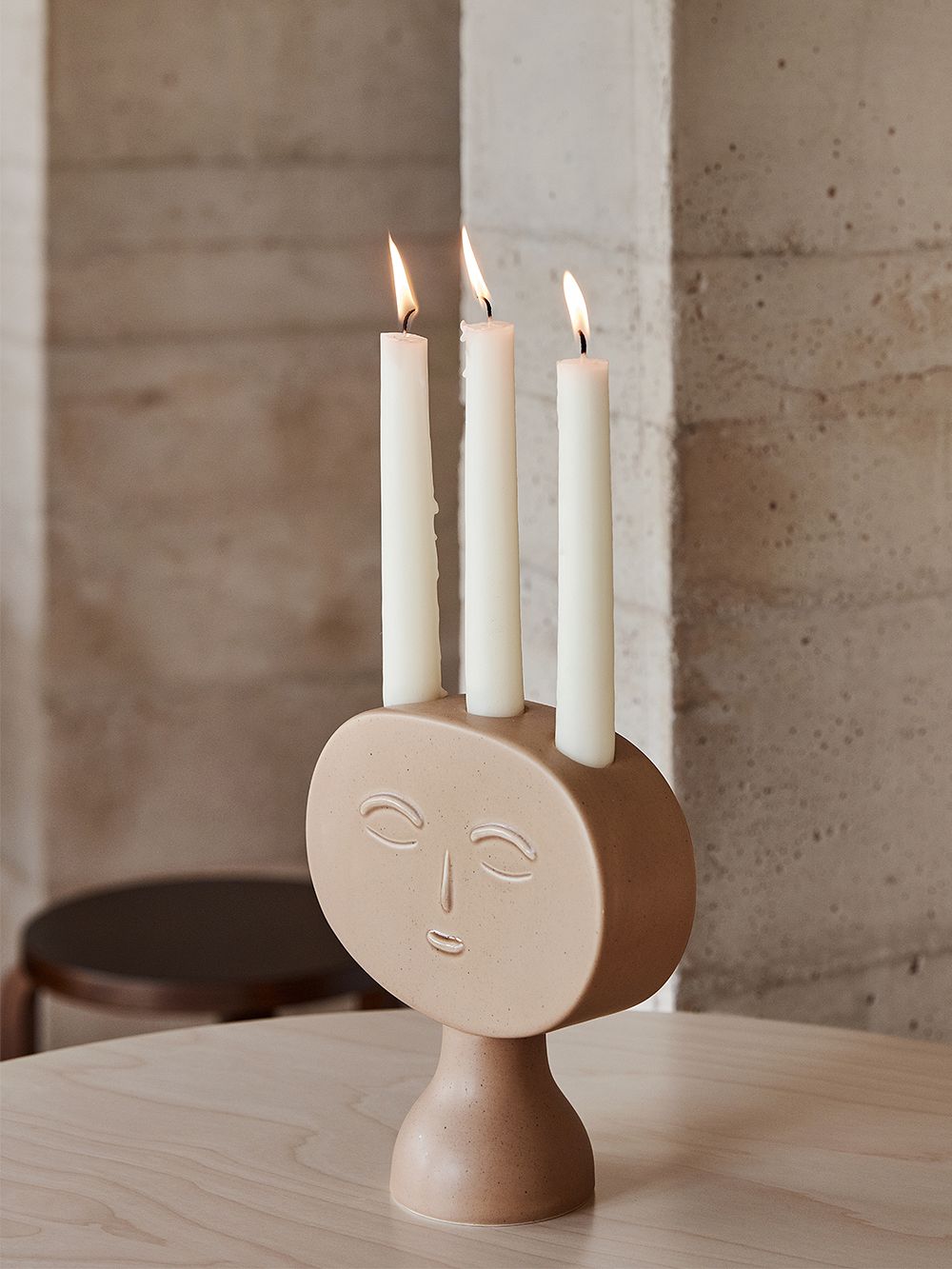 Lucia's light
It's time to prepare home for the season's festivities. The atmosphere of the holiday season is created by Artek's Lucia candleholder paired with long taper candles. The handcrafted ceramic candleholder is designed by the Finnish-Korean duo COMPANY, and it is inspired by the Scandinavian tradition Saint Lucy's Day, which brings light over the darkness.
• Artek's Lucia candleholder >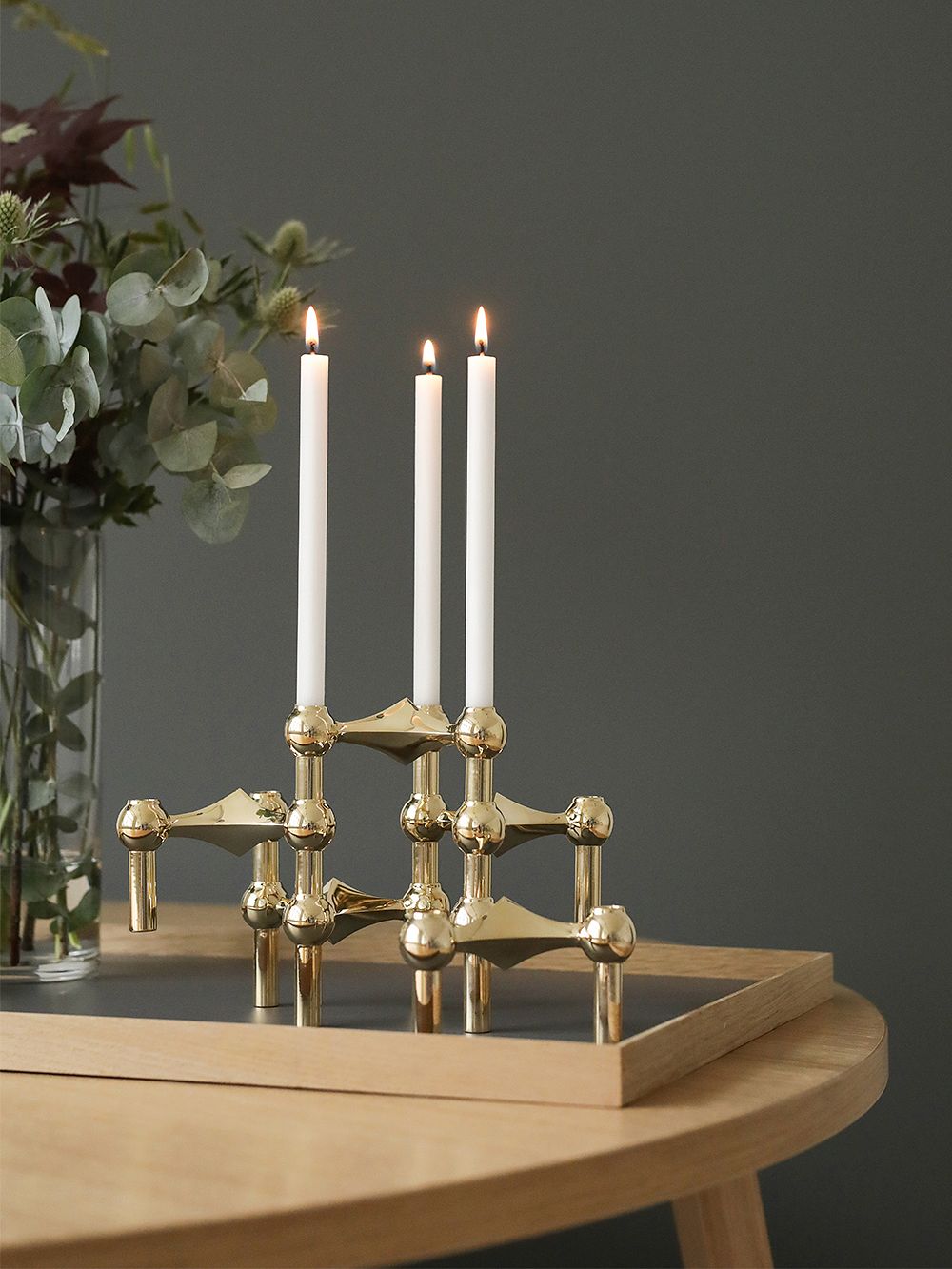 Sculptural constructions
The STOFF Nagel candleholder can be stacked into compositions, the size and shape of which you determine: build a larger assemble or decorate with a single, smaller holder. The shiny brass and interesting design catch the eye both with and without candles.
• STOFF Copenhagen's STOFF Nagel candleholder >
See also:
• All candles and candle holders at Finnish Design Shop >
Text: Sarianna Määttänen Images: Manufacturers