"There is something special about a flickering flame that makes everything cozier and creates an atmosphere of relaxation." Blogger Kasia Rutkowiak introduces us to her favorite candles and candleholders that combine Nordic elegance with a warm hygge spirit.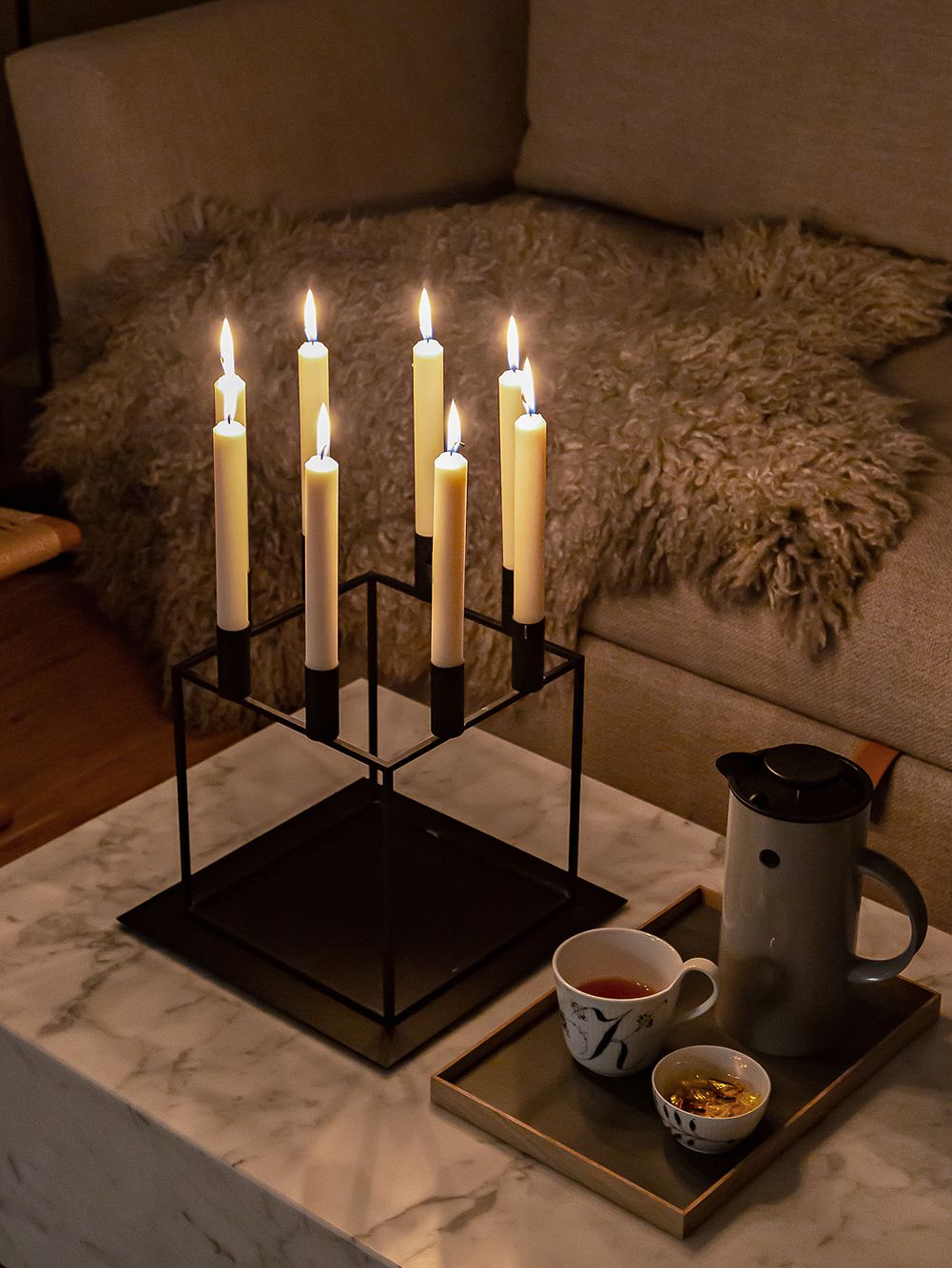 THERE ARE SO MANY WAYS in which we can decorate our homes all year round. One of the most atmospheric ones – especially in the darker months – is lighting up some candles.
There is something special about a flickering flame that makes everything cozier and creates an atmosphere of relaxation. It allows us to slow down and appreciate the moment. It is all about making time for what's important to us, being with people we love, focusing our minds, and making the best of the here and now.
Burning candles is also a very Scandinavian and especially Danish way of creating hygge.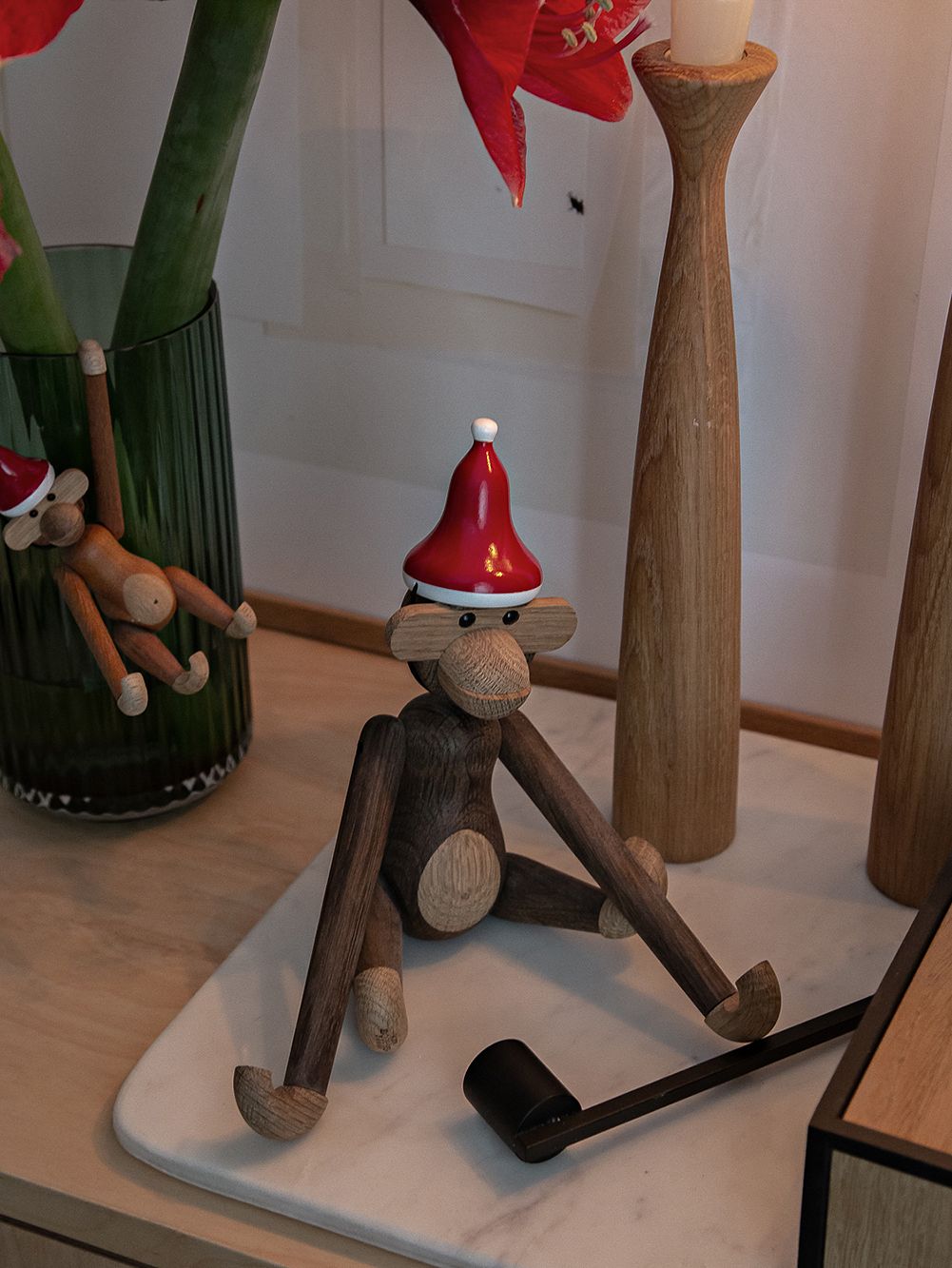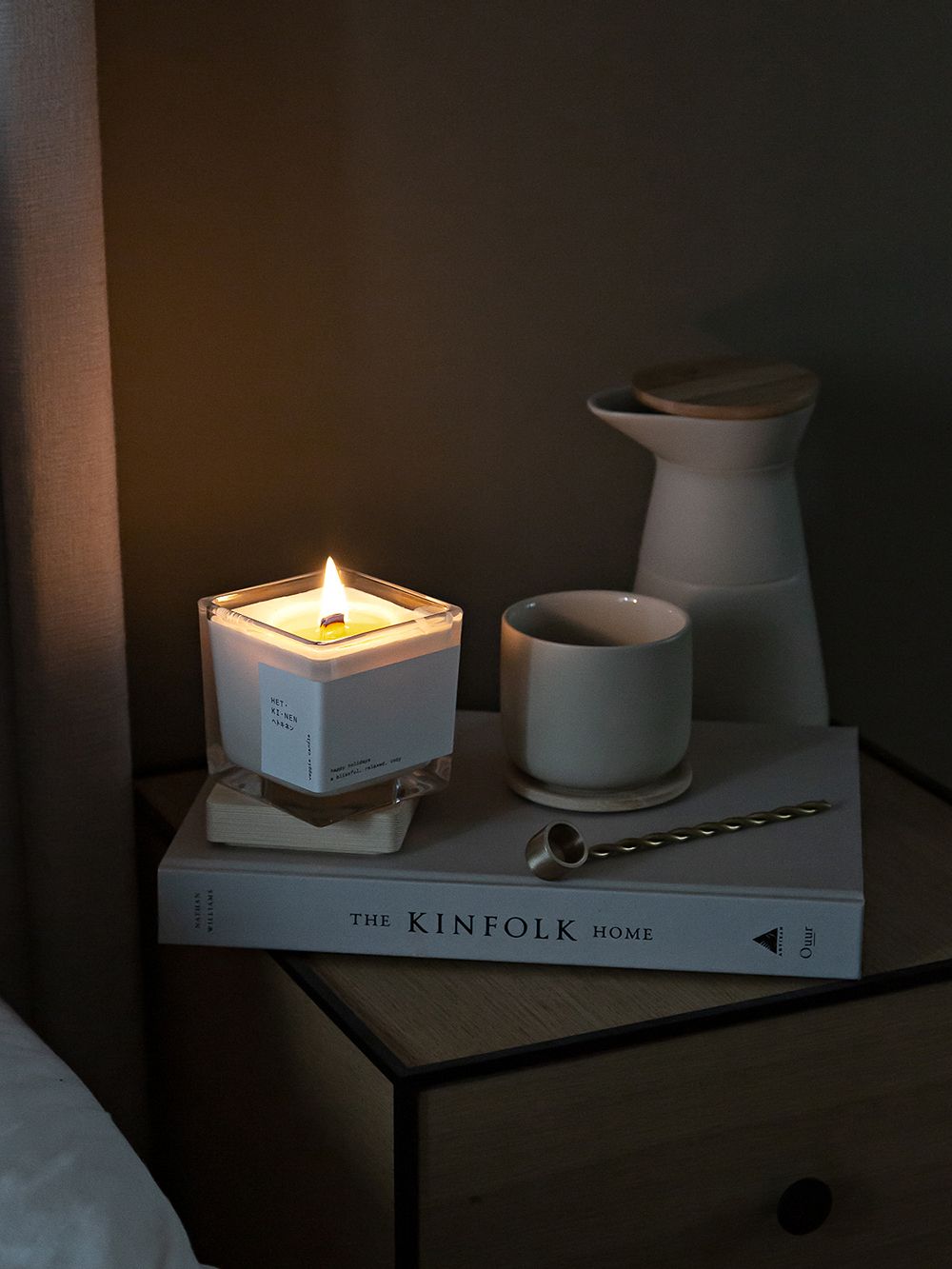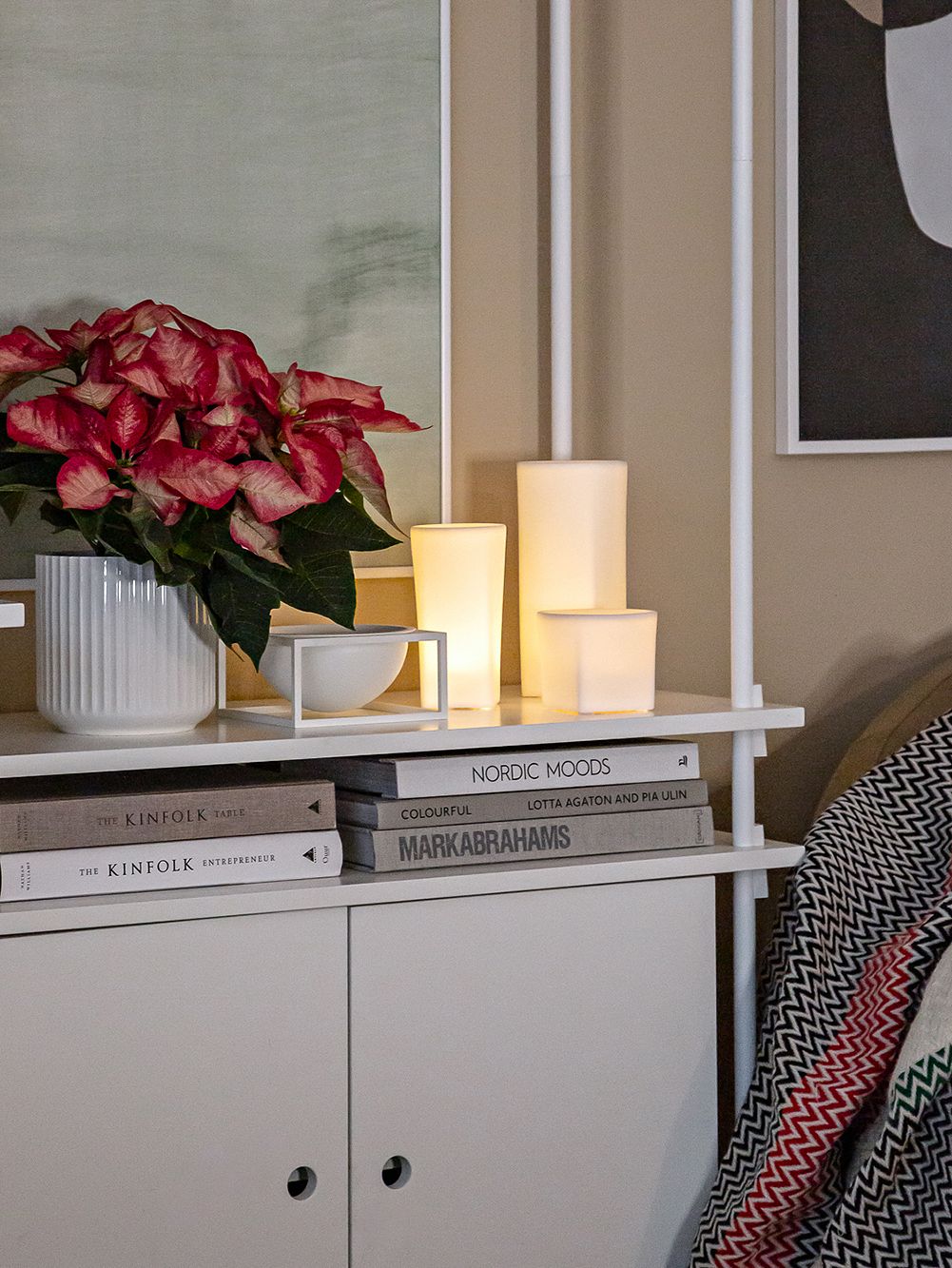 These days, candles come in many shapes and colors, and you can essentially buy any candle you can think of. At our home, we burn tealights, taper candles in different colors and shapes as well as some scented candles, depending on the mood.
I have just a few favorite spots where I usually place the candles and candleholders. Swapping the candles every now and then allows us to never get tired of this simple way of bringing more life into our home. As for the candleholders, I have my personal favorites that I come back to time and time again.
What about you? Do you have enough candles to get you through the darker months? Or maybe you'd like to borrow some of my ideas for this winter season and beyond? Regardless of your choices, I want to wish you a very hyggelig winter!
7 candles and candleholders for the winter season: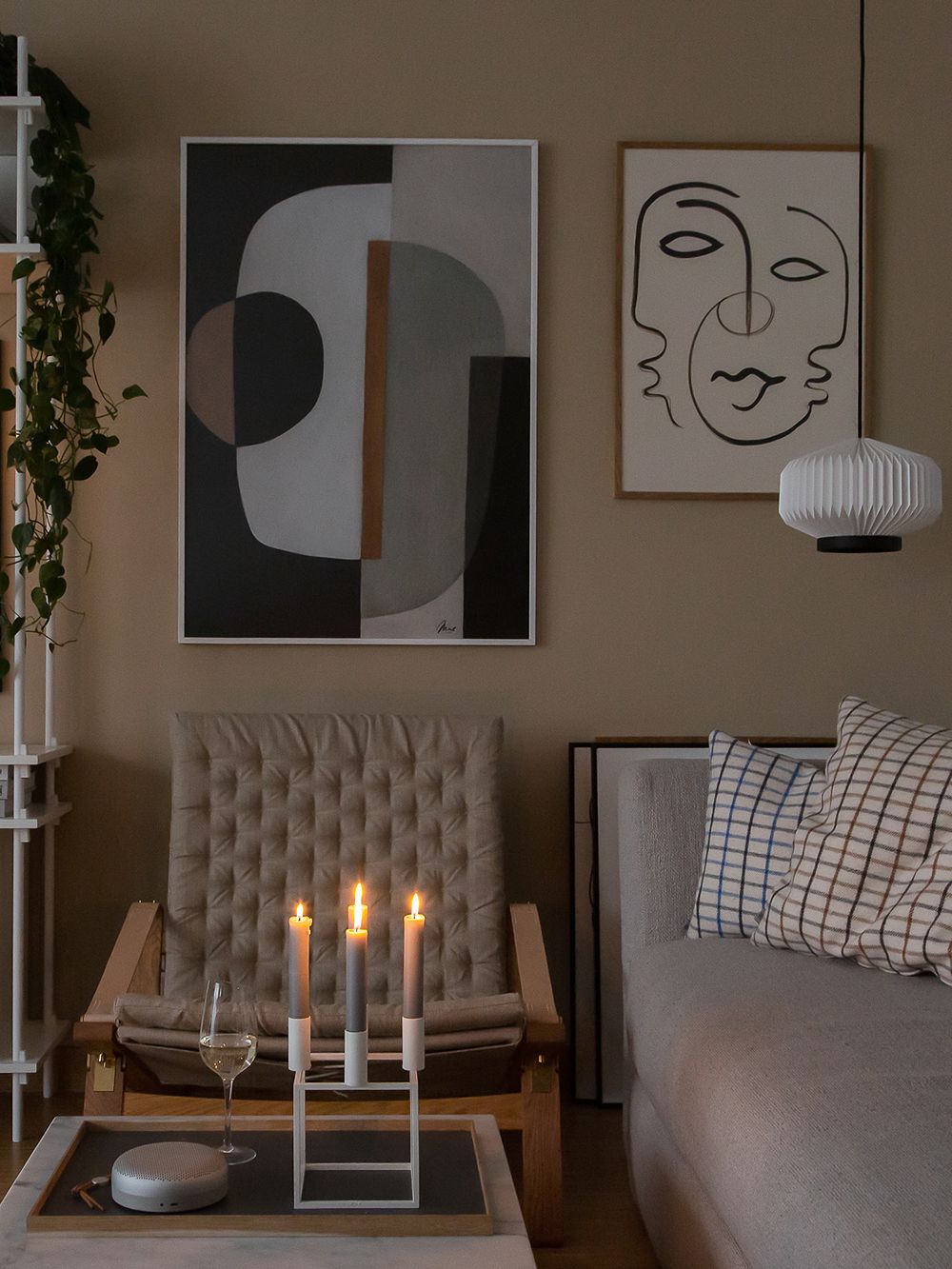 By Lassen: Kubus
My first classical Scandinavian candleholder was the Kubus 4 from by Lassen that I received for Christmas many years ago. It's still with us and it still makes me happy whenever we use it. It brings back some great memories and I'm sure that it will remain in our collection for many more years to come.
Sometime later I added a bigger version of this iconic design, the Kubus 8. It takes a lot more space and is a true statement piece. Because of the number of candles, it creates the most incredible atmosphere for a special occasion or just for a weekend when we want our home to feel special.
• By Lassen's Kubus 4 candleholder >
• By Lassen's Kubus 8 candleholder >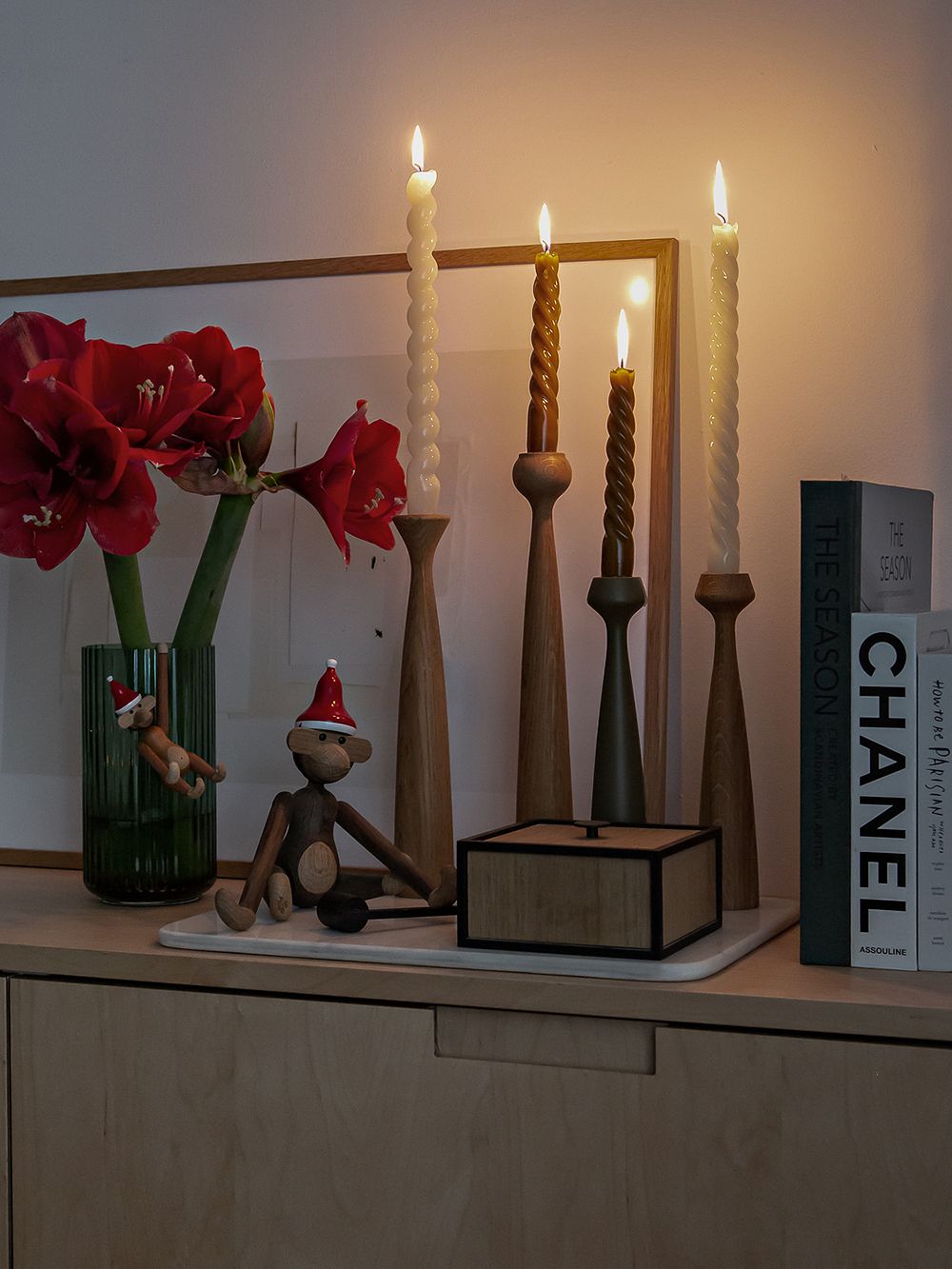 Applicata: Wooden candleholders
Another favorite candle holders that I use a lot are the wooden candleholders by Applicata.
I love the way they're made. I love their simplicity. I love how they look whether you use one, two, or create a bigger group.
• Applicata's Rose candleholder >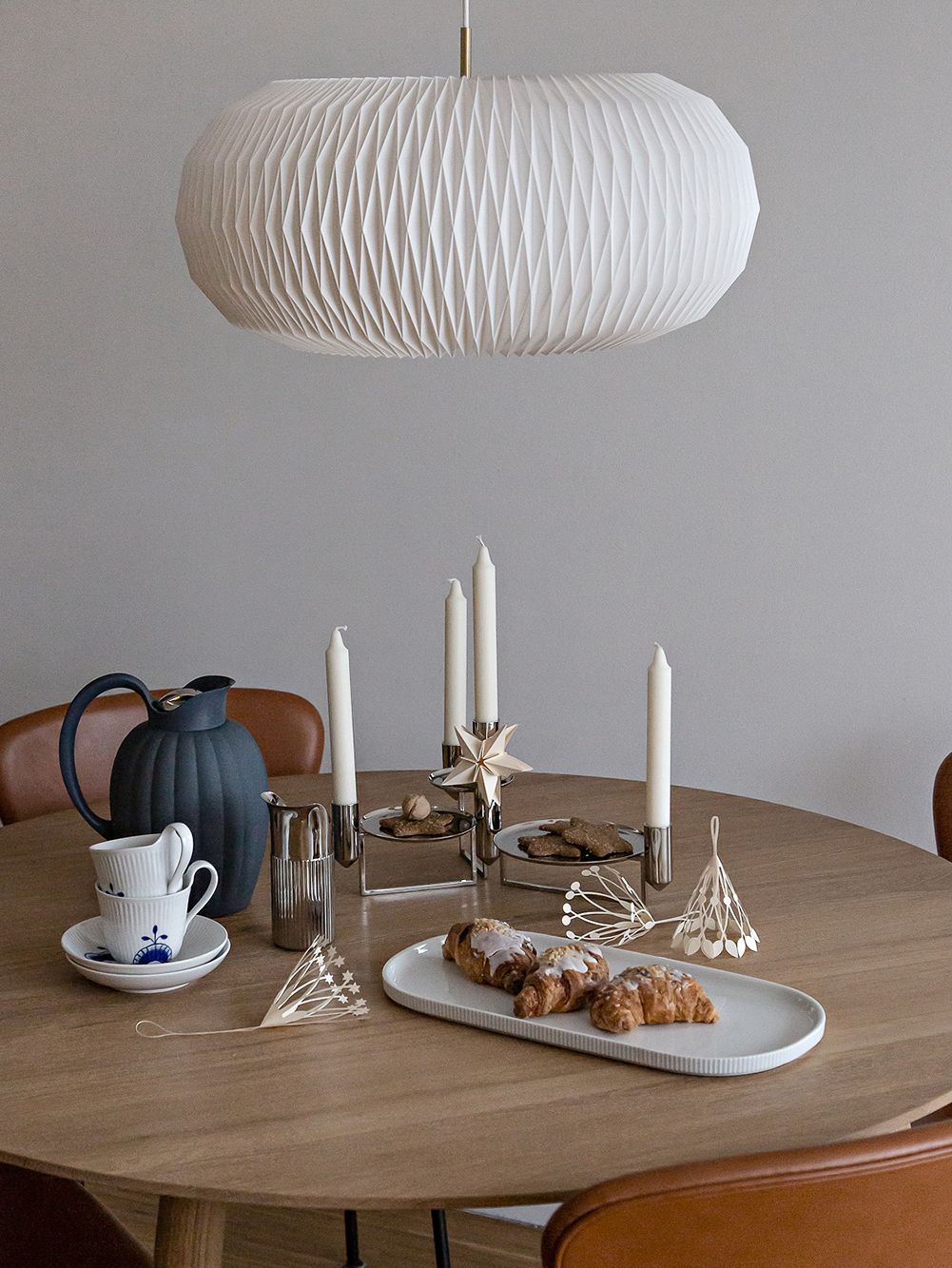 Georg Jensen: Tunes
On the other side, there are more elegant centerpieces that can be used for festive table settings and special occasions. The one I went for this year is Georg Jensen's Tunes centerpiece by talented Swedish designer Monica Förster.
Due to having a place for four candles, it can definitely serve as an Advent candle holder but also be a beautiful table decoration before and during the holidays.
• Georg Jensen's Tunes centerpiece >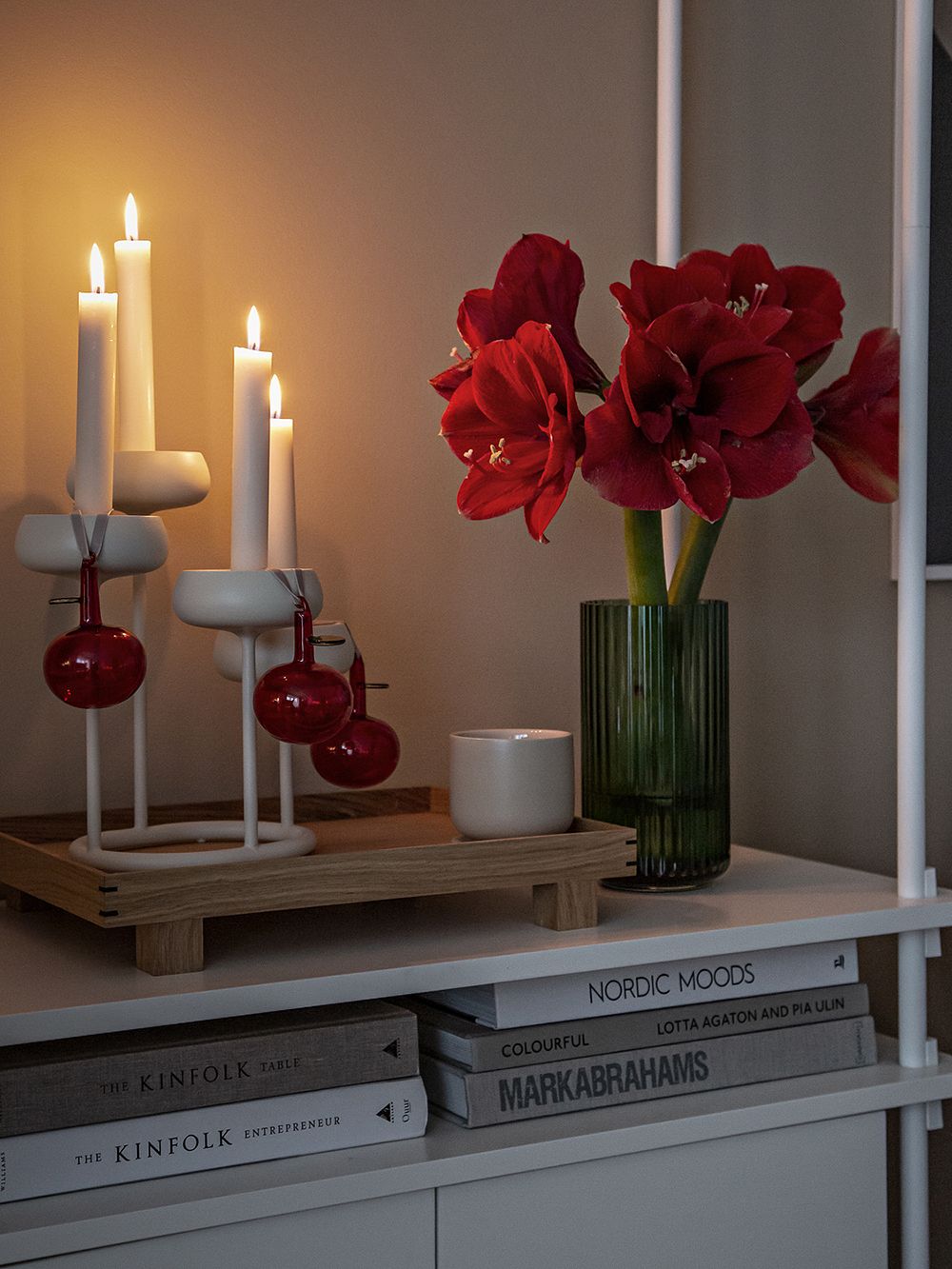 Iittala: Nappula
Speaking of four candles, another candle holder that I've been playing with and moving around recently is the Nappula candelabra from Iittala, made of metal with a very smooth surface. It pairs beautifully with some wooden details.
As we are waiting for Christmas, I decided to give the candelabra a festive feel by decorating it with Iittala's red glass apples.
• Iittala's Nappula candelabra >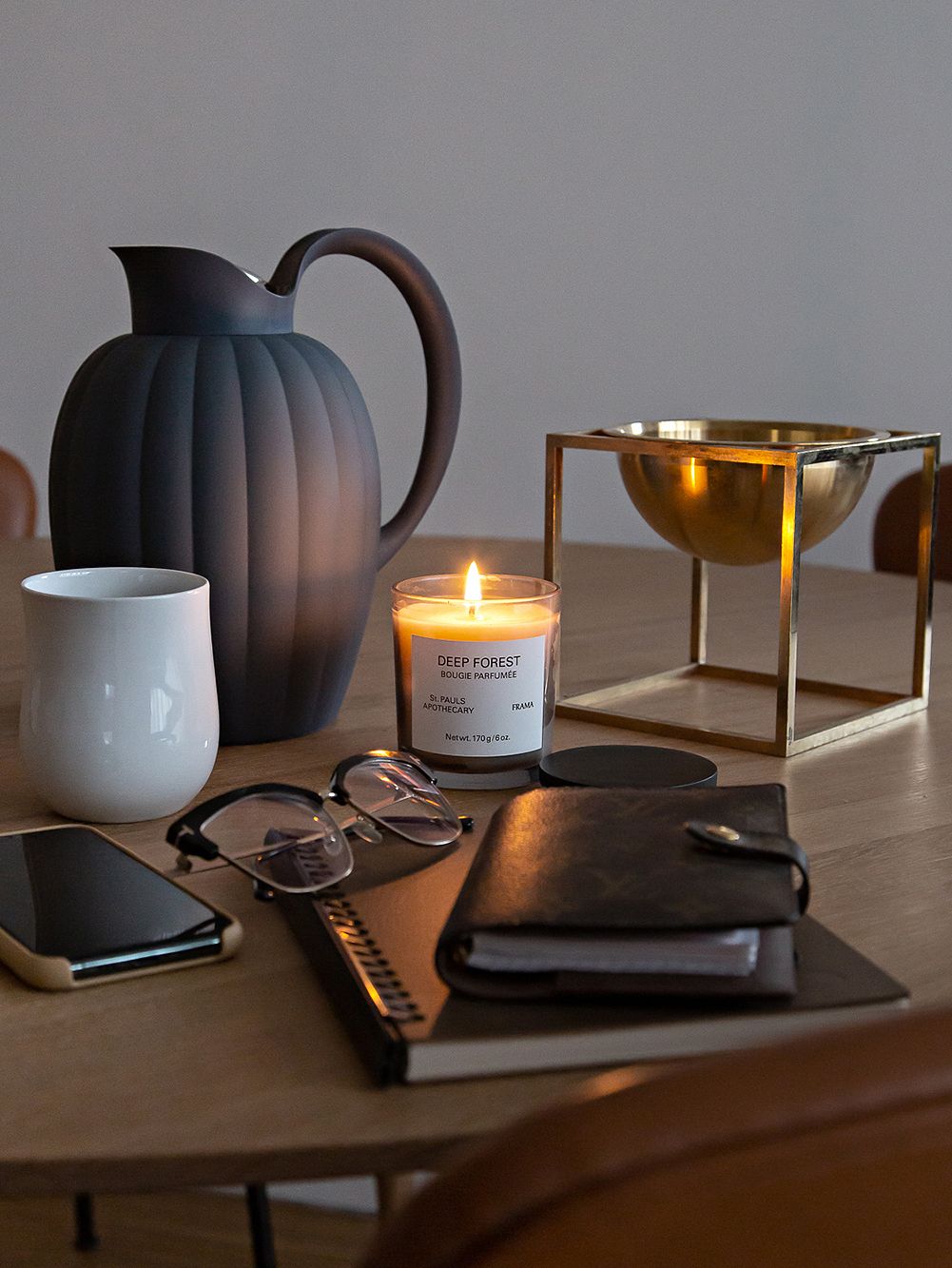 Frama and Hetkinen: Scented candles
When it comes to some smaller candles I do love the scented ones that I sometimes use as I'm working or enjoying a darker winter morning in bed. The ones I'm burning these days are the Deep Forest by Frama and Happy Holidays by the Finnish brand Hetkinen.
The first one is very gently scented, and like all Frama products, exuding that minimal Scandinavian vibe. The veggie wax candle is special due to its wooden wick. As it burns, you can hear a soft crackle of the flame which creates an incredibly cozy atmosphere. Both candles, when not in use, look lovely displayed around our home.
• Hetkinen's Happy Holidays veggie wax candle >
• Frama's Scented candle Deep Forest >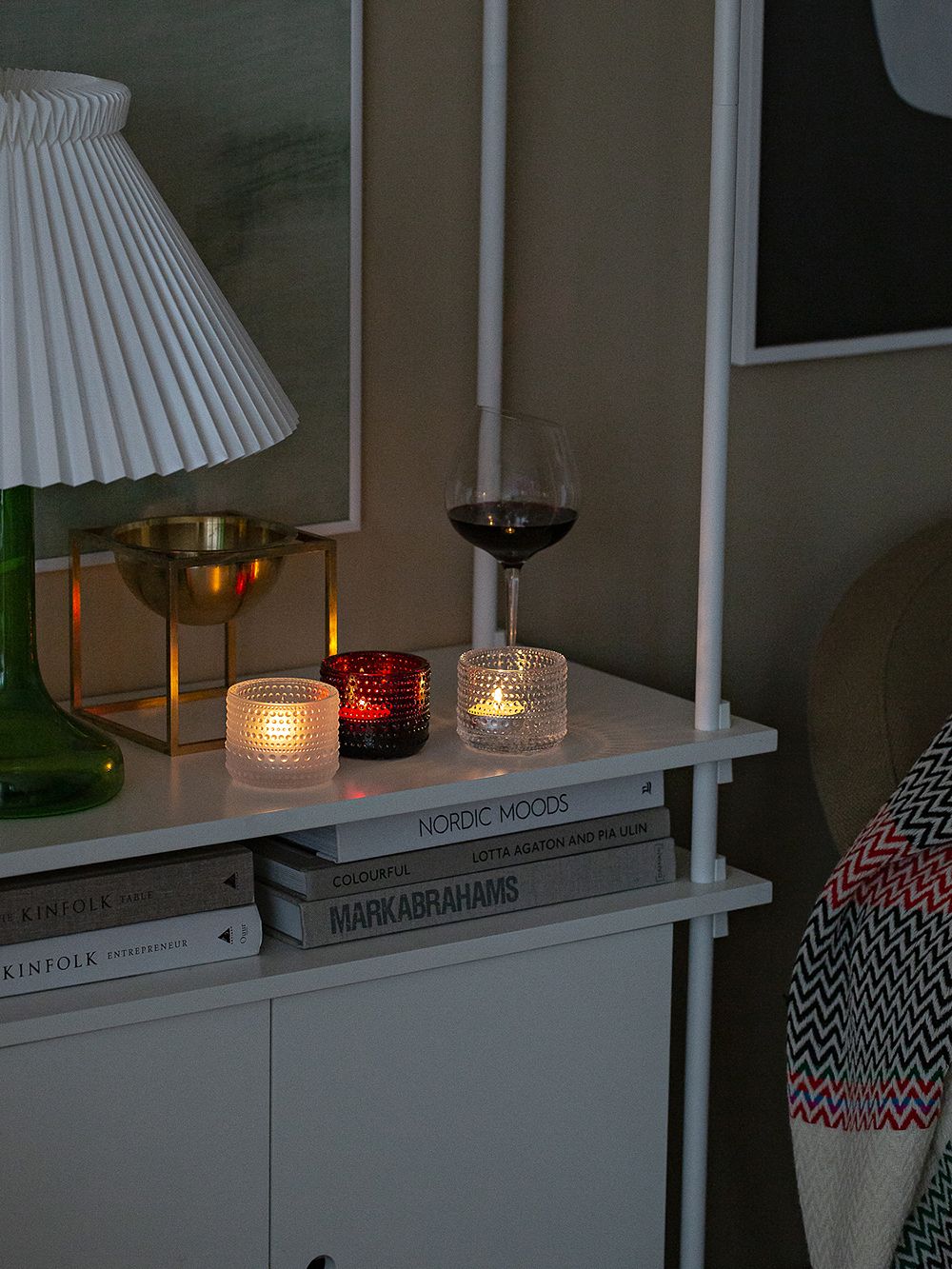 Iittala: Kastehelmi
Then there are the tealight candleholders that take up very little space and still, add a cozy mood. I particularly like all those made of glass that have some structure to them as the flickering flame paired with uneven glass surface adds extra visual effects.
Some of my favorite tealight holders must be the Iittala's Kastehelmi ones, designed by Oiva Toikka.
• Iittala's Kastehelmi tealight candleholder >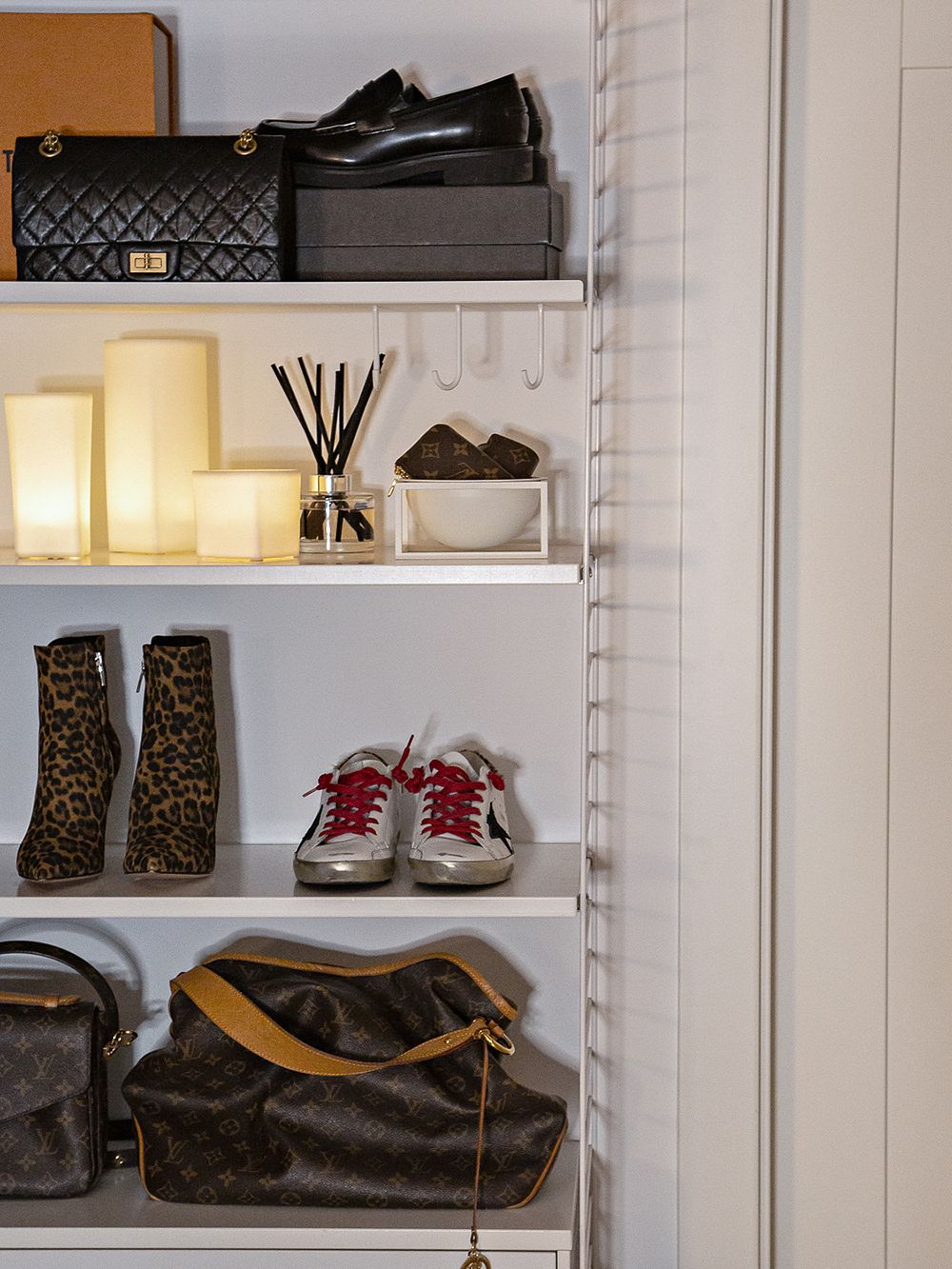 MENU: Ignus
And lastly, a new concept of lights: the Ignus LED candles by MENU. These flameless candles are absolutely phenomenal, due to several reasons. Made of matte-finished new bone china, with integrated LED fittings hidden inside, they look like light sculptures. Ignus series comes in several sizes, all candles have a three-step dimmer.
I love using them on shelves where regular candles would never work. They will also be great for families with cats or small children, as they are super safe. Although there is no live flame, they still create a cozy atmosphere and I absolutely love them!
• Menu's Ignus flameless candle >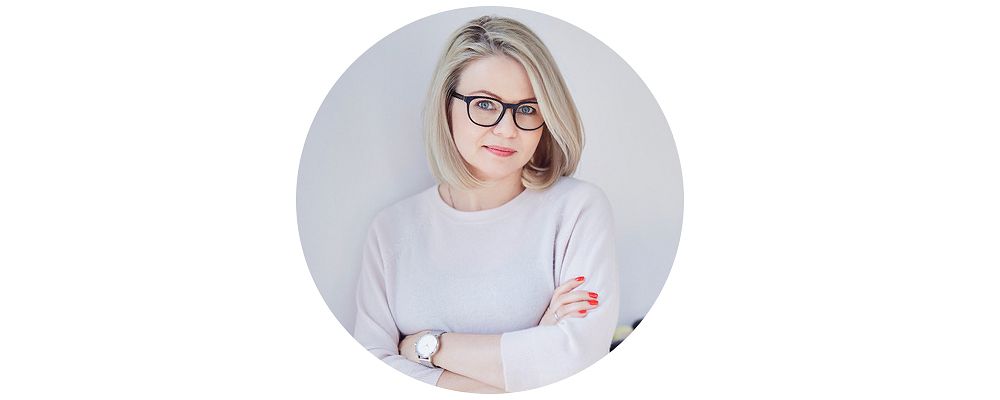 Kasia Rutkowiak is a Polish-born freelance interior stylist, photographer, and writer of the Scandinavian interior and lifestyle blog My Full House, which has followers and readers from all around the world. She is a mother to three Danish-born children and has lived for over twelve years on the island of Bornholm in Denmark. Currently, she resides in Warsaw, Poland.
See also:
• All candles & candleholders >
Text and photos: Kasia Rutkowiak