Updating the workspace for the new season is an essential post-holiday routine for Kasia Rutkowiak, who works from her home in Warsaw. Even a few small changes add a fresh feel and new inspiration to the home office.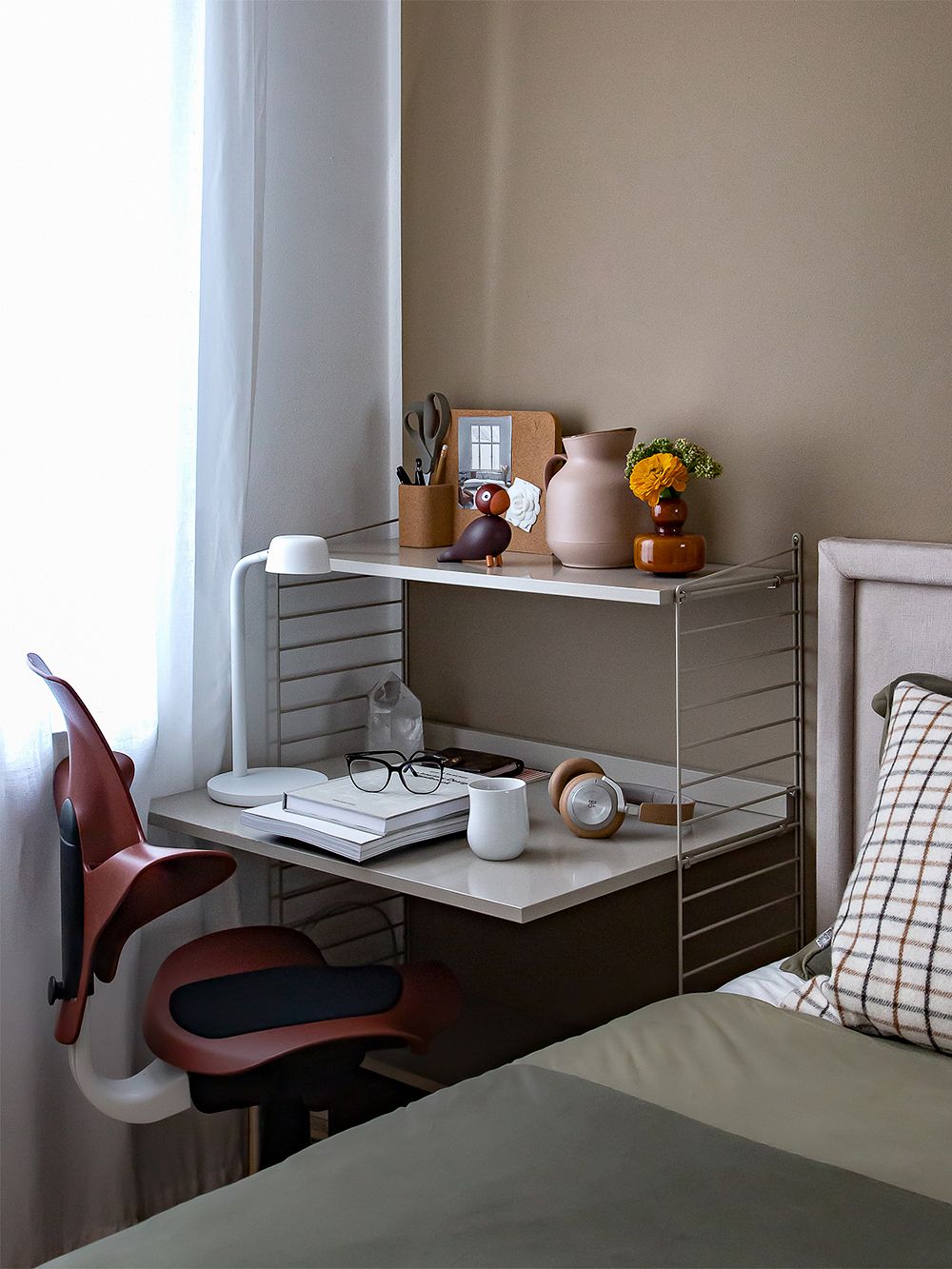 EVERY YEAR, when the summer inevitably comes to an end, I look forward to coming back to everyday tasks in my home office space. In order to make it more exciting, more fun, and even more pleasant I like to introduce some small changes that create a sense of a new beginning in a visual way.
I've heard people call September "little January" and it sort of speaks to me. We get this new burst of energy after summer and often feel that there is so much that we still can do and change before the year wraps up.
That is exactly the wave I want to ride as I get back to working on different projects and tasks in two businesses from my home office space.
And each year, I add small changes to this part of our home, to make it feel fresh and inspiring.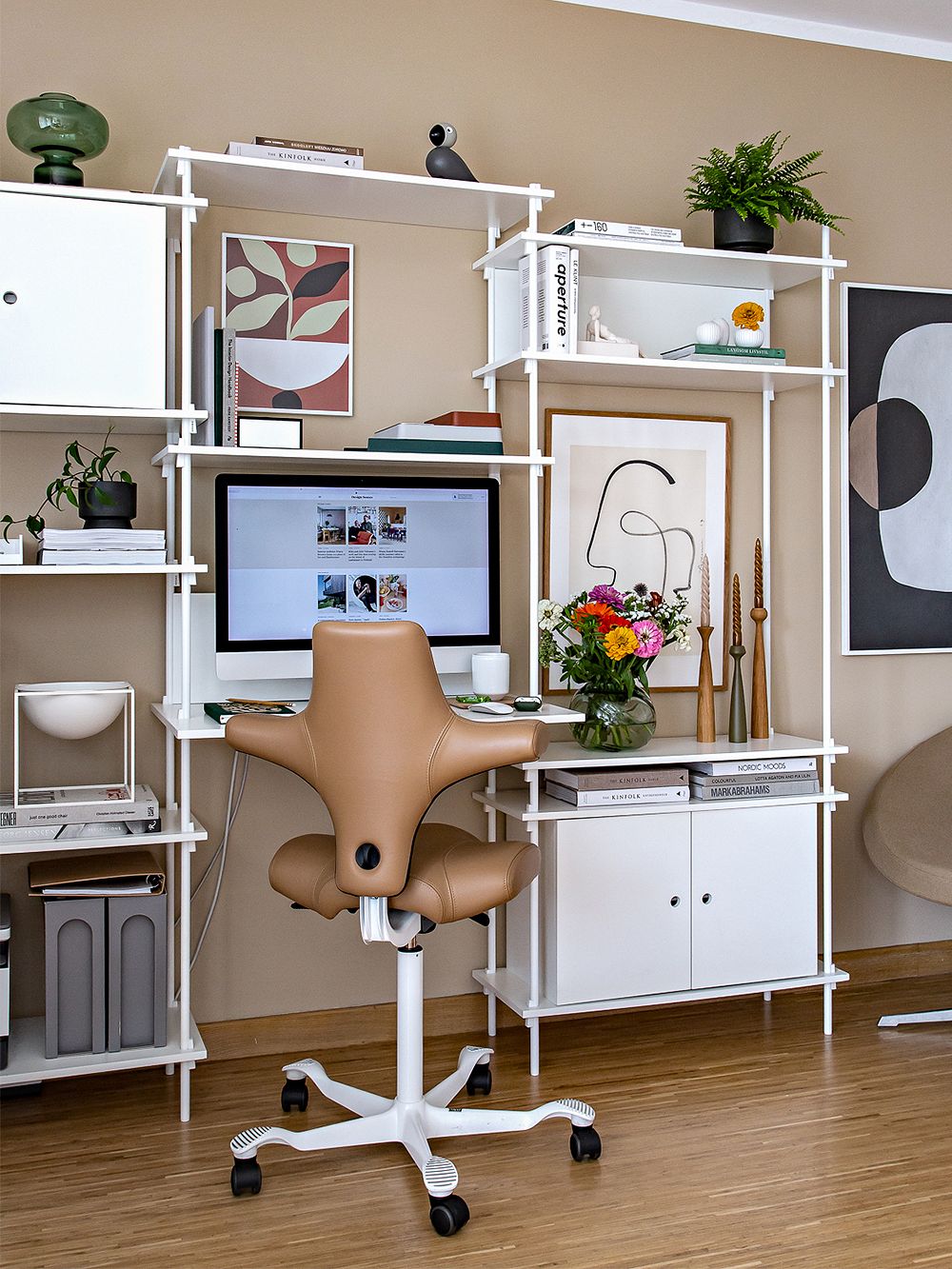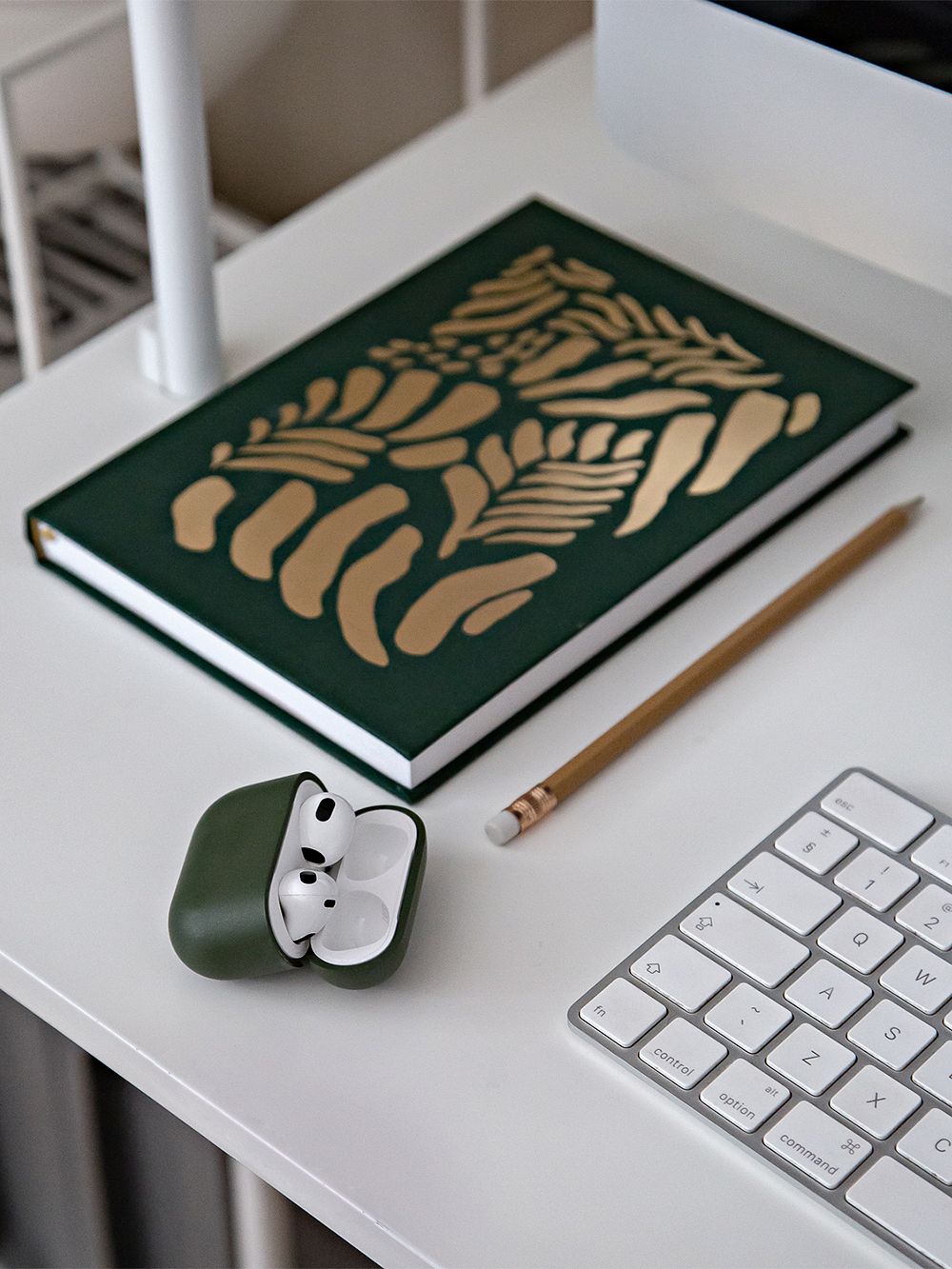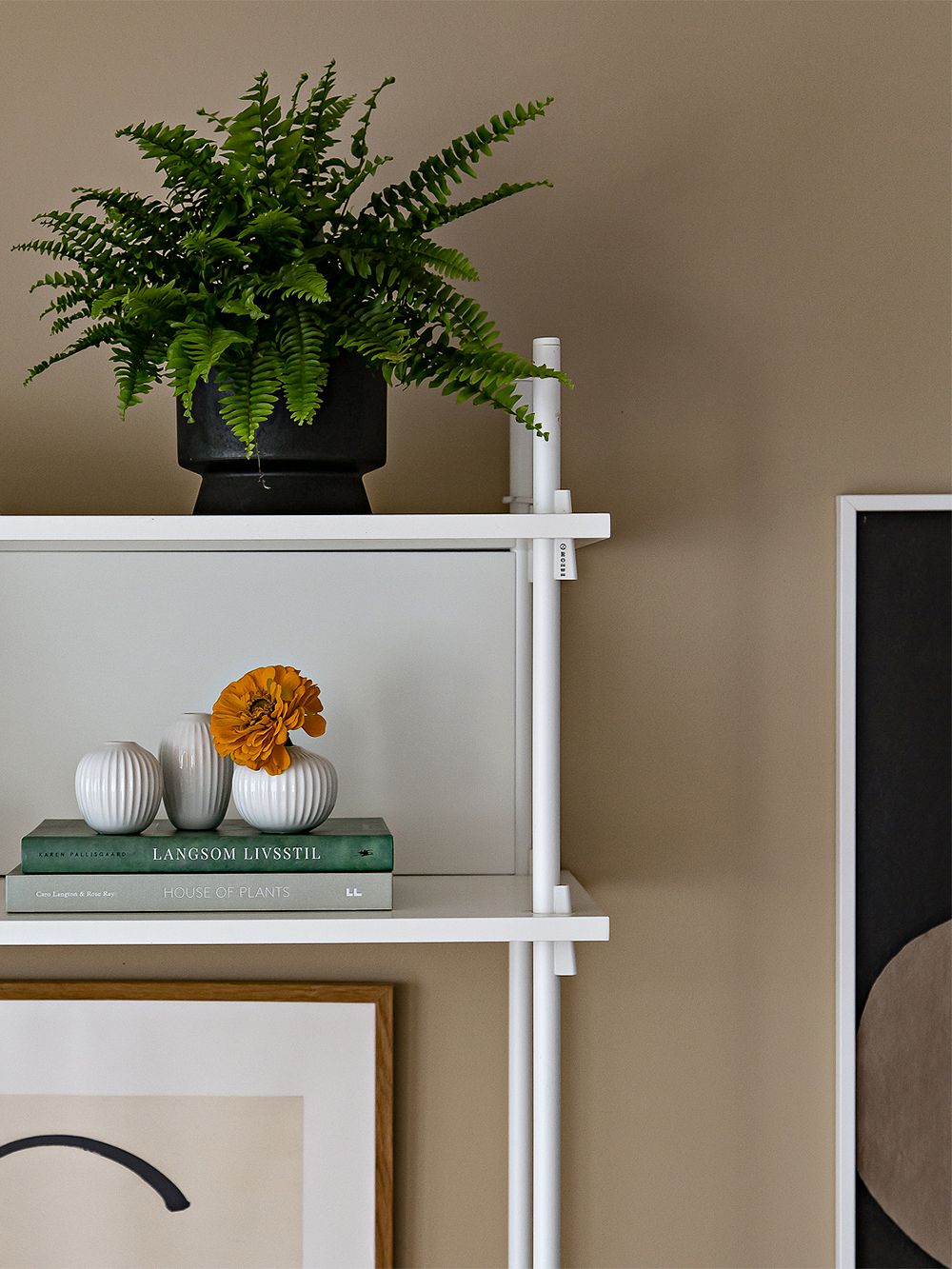 I very rarely change the components of "the base". After all, the base is what it is called – a foundation. My main home office is arranged with a Moebe shelving system in white, on a beige wall.
The shelves and cabinets allow me to have everything that I need right at hand – from my computer to all the papers, the printer, and other office-work-related stuff. It also makes a great space for some of my favorite books and decorative items.
"Should I ever feel the urge of adding a boost of color for creativity, I can always do it with a bouquet of flowers."
For me, it is important to create a coherent color palette, as this way the office looks better organized and neat. Should I ever feel the urge of adding a boost of color for creativity, I can always do it with a bouquet of flowers. Depending on what kind and shade are the flowers, I can create a whole different vibe.
This is why I love the natural base so much, not just here in the office but in every room of our apartment.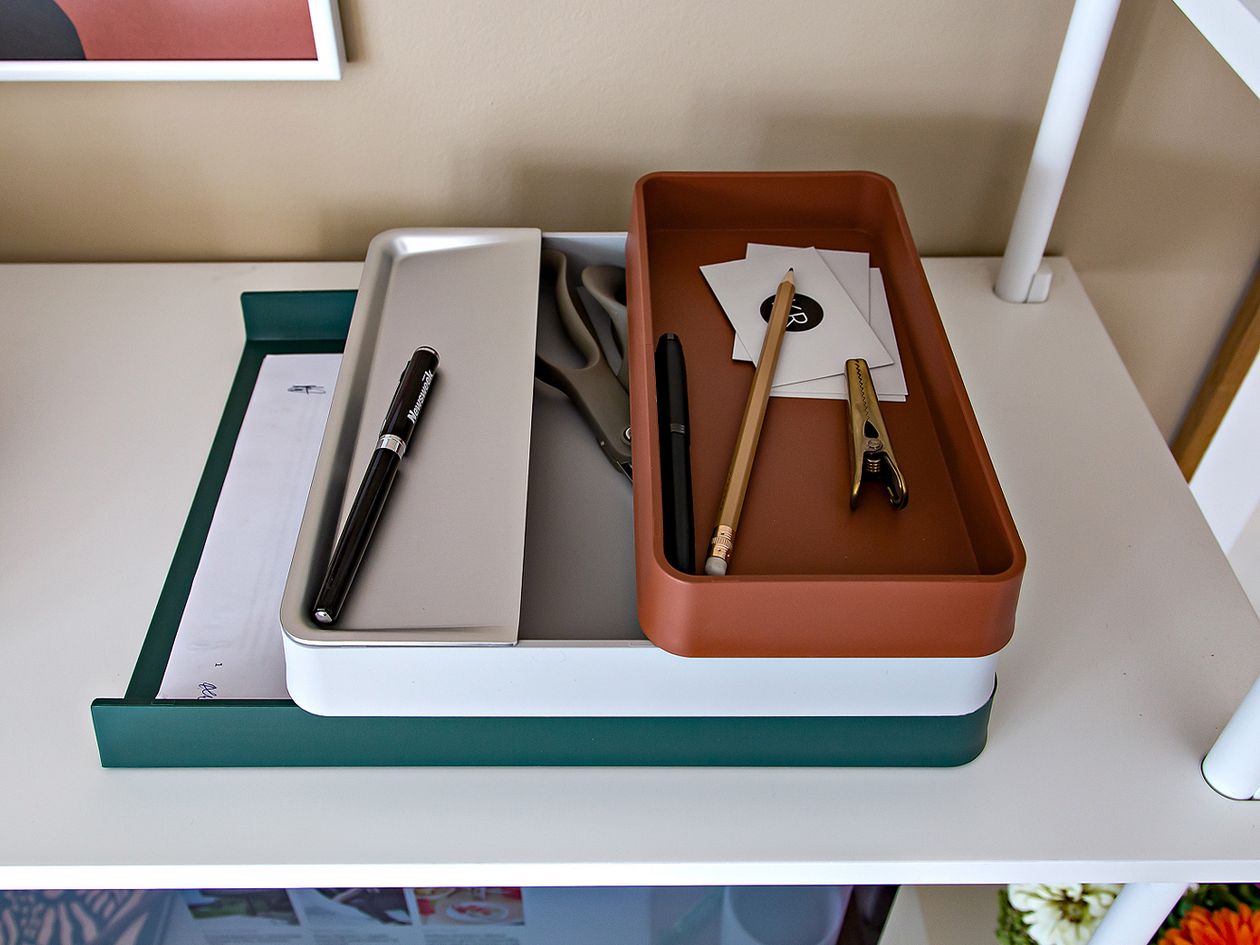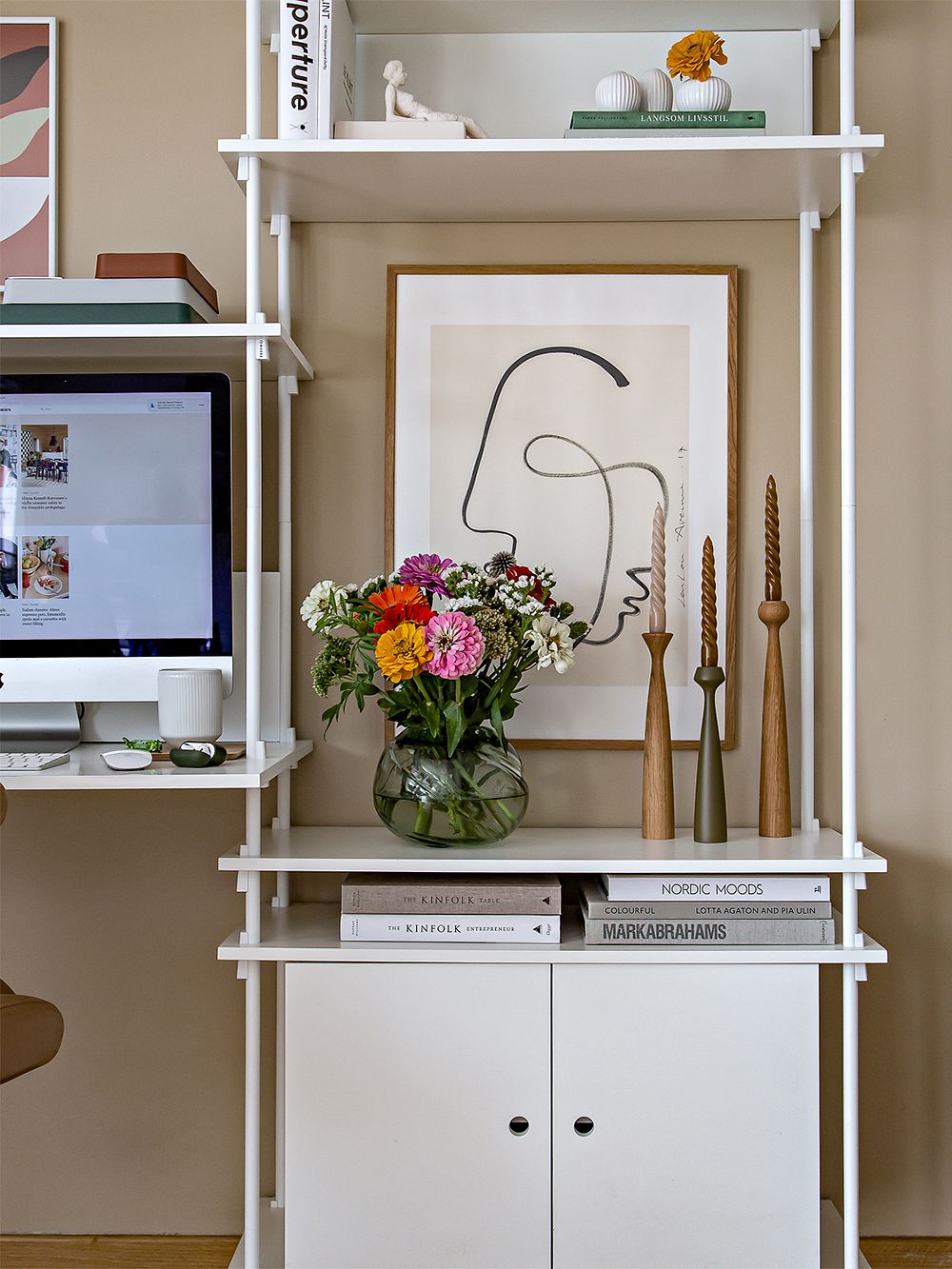 I like things to be well organized but also easily accessible. That means that all sorts of trays and baskets that look neat are welcome. The same goes for smaller boxes and containers, allowing me to keep the small objects close but tidy.
"Smaller boxes and containers allow me to keep the small objects close but tidy."
As the weather becomes more moderate, I drink more warm drinks, such as tea and infusions rather than the cold water that I usually enjoy during hot summer days. That's why I am changing glasses to thermo cups and often make a bigger portion of a drink in a vacuum jug.
As a Danish girl at heart, I will always have candles all around the place just because I love candlelight all year long. I would usually light them in the afternoon when I'm done with work and ready for a glass of wine.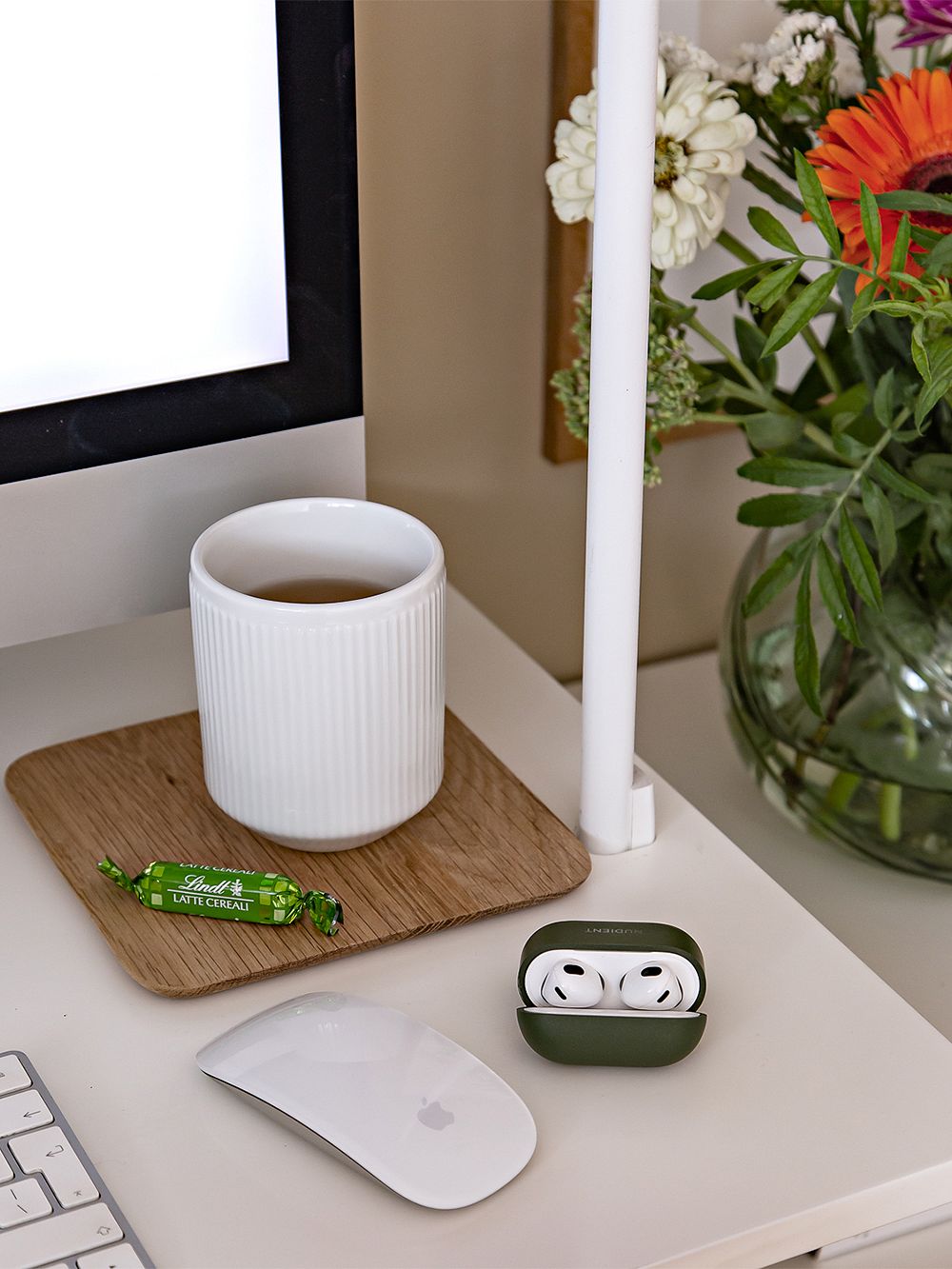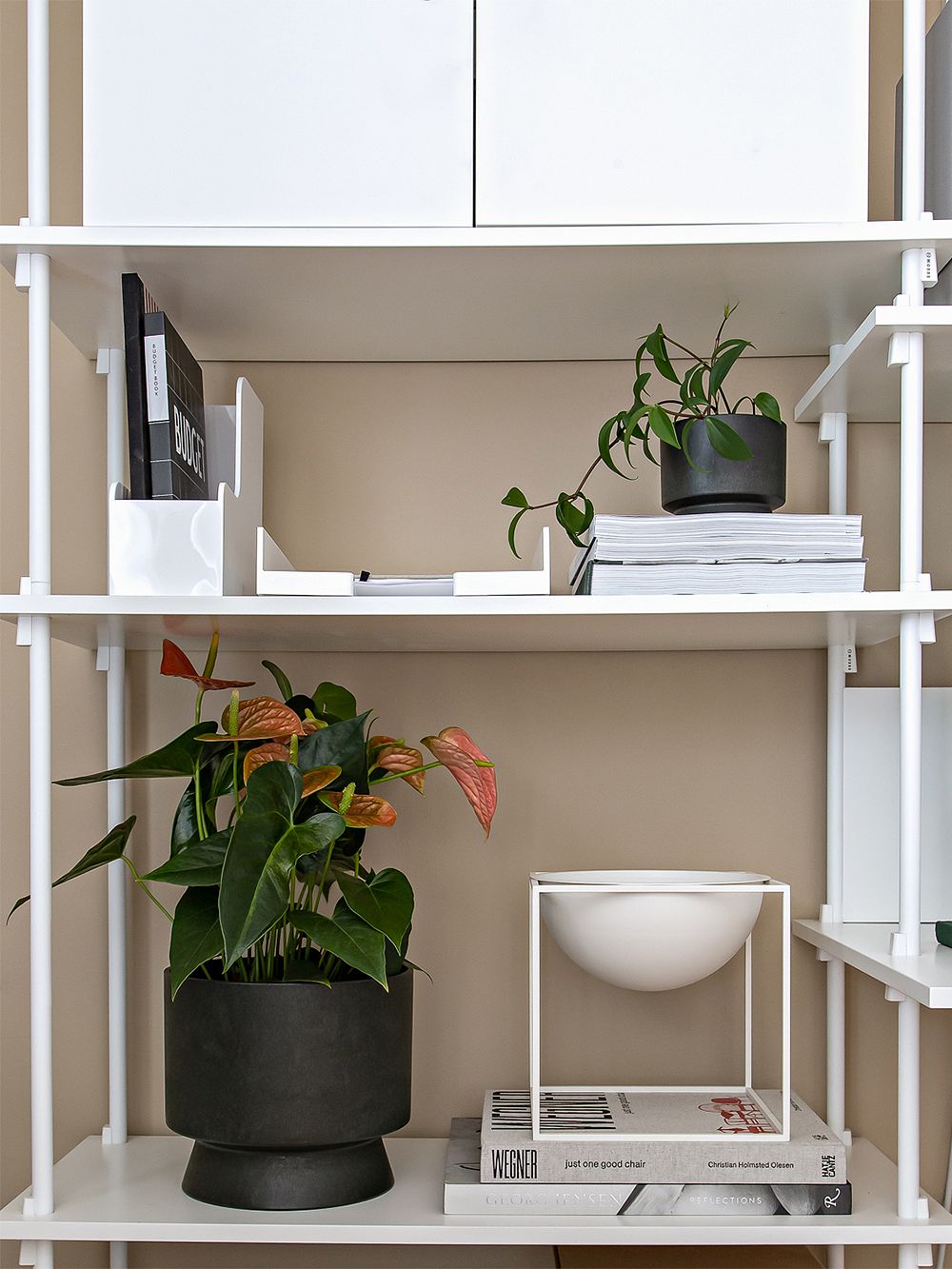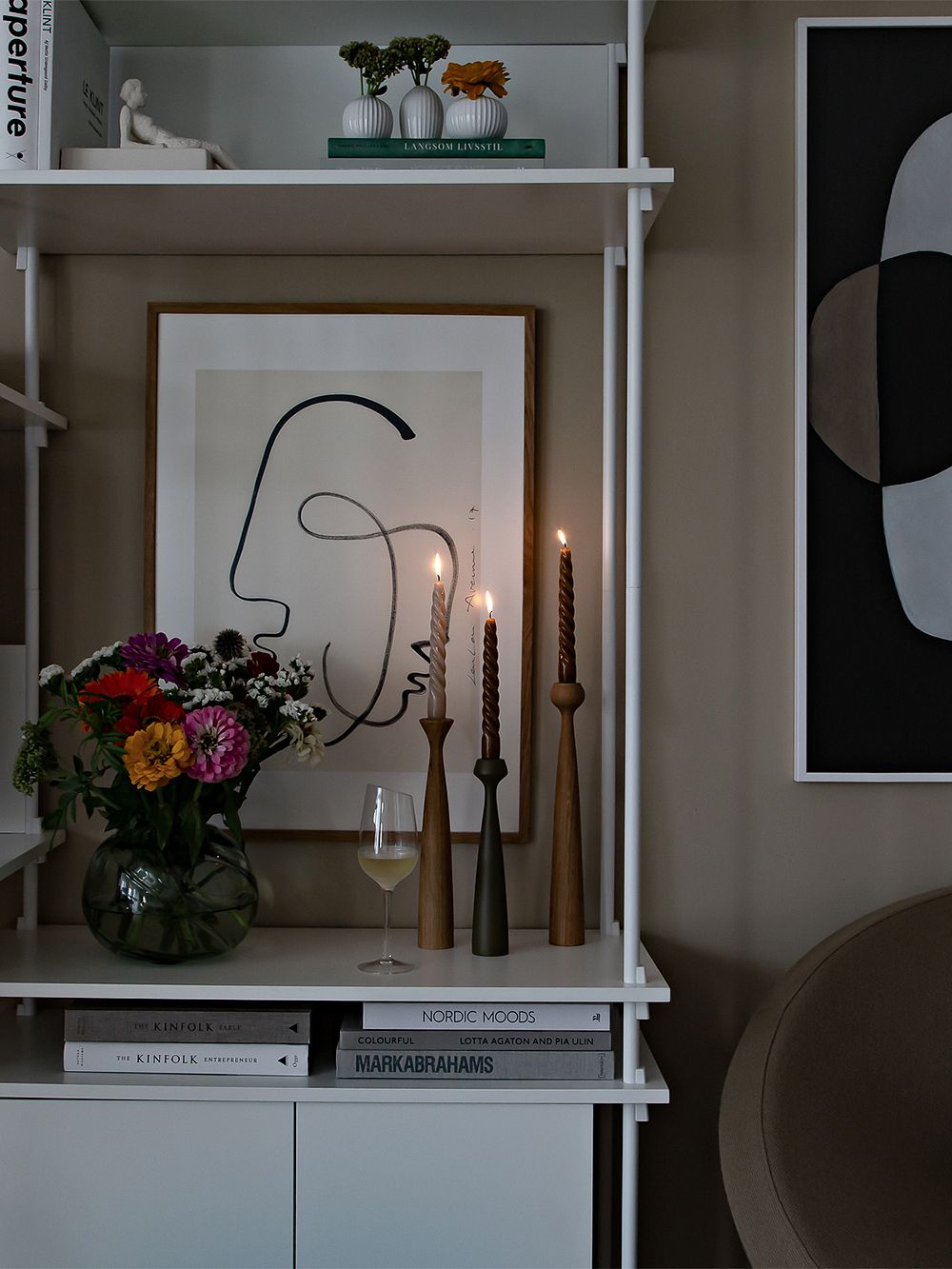 Writing about my home office I must also mention another smaller workspace that we arranged in the bedroom when the pandemic started and we desperately needed another separate place to work from home. The neutral base of the String Furniture desk with some additional shelves serves well for this purpose.
Right now, the workspace mostly serves as an extra reading nook in our apartment. I like to sit here in the evenings, as I browse through magazines and read books, always sipping some tea and often listening to music.
I like to listen to music also when I'm working, and for that purpose, I either have my headphones or earphones nearby at all times.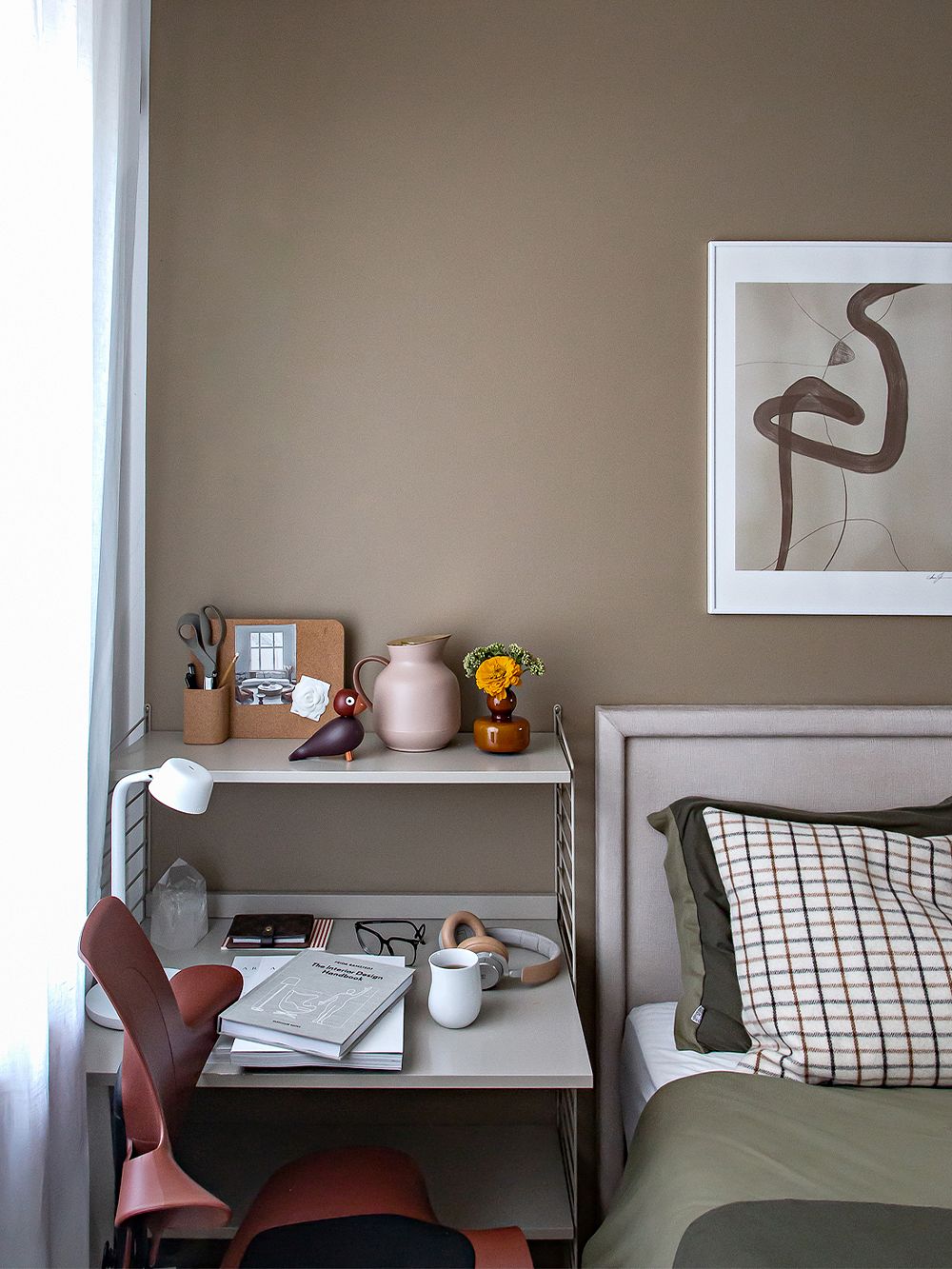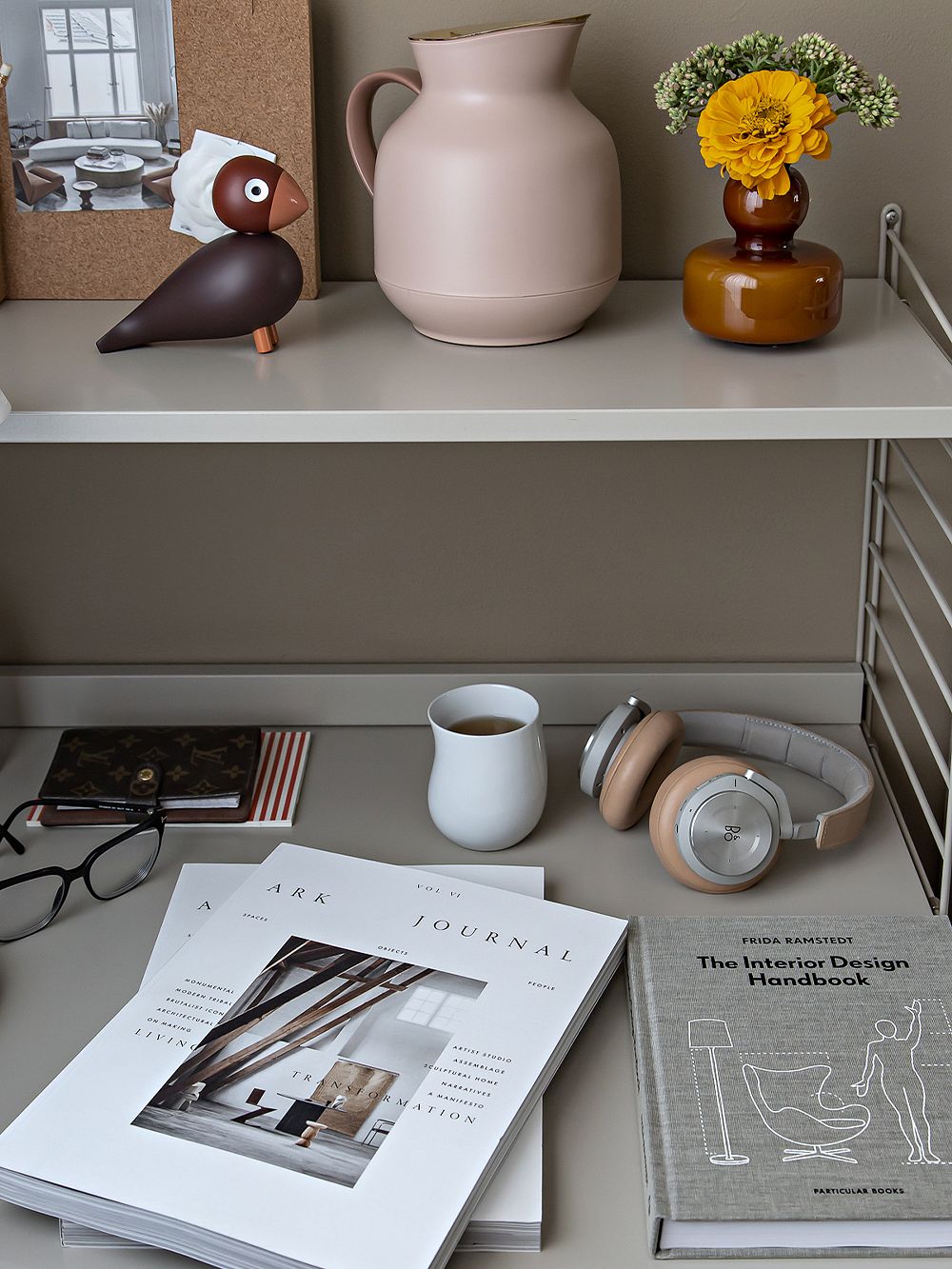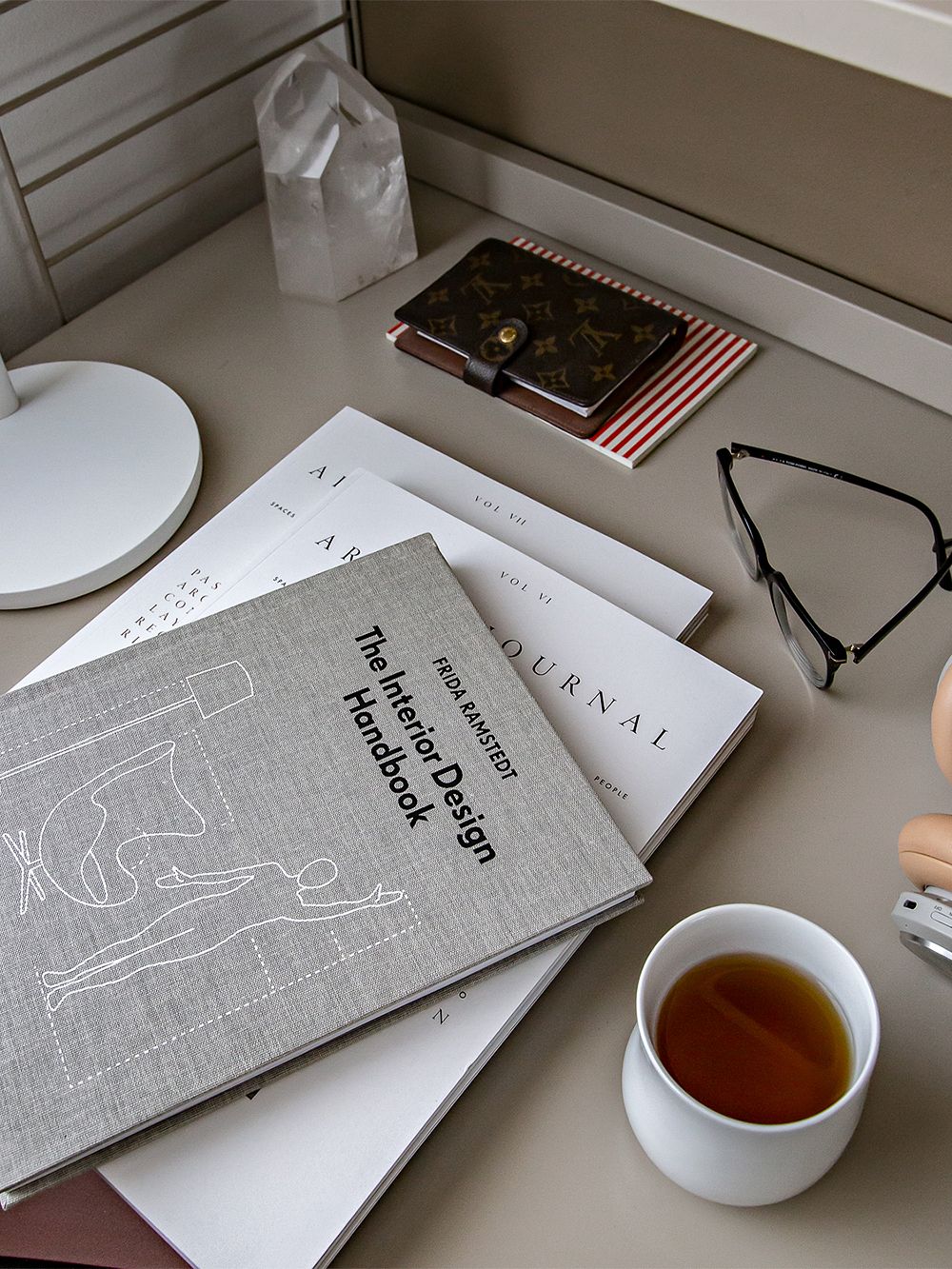 Both I and my husband use this spot daily if not to work then during our learning or reading time.
Again, it is very easily adapted to the season, allowing me to add small decorative items that instantly change the mood.
With this year's newest changes implemented in my workspaces, I am totally ready to begin the last quarter of the year in a productive, focused, and exciting way.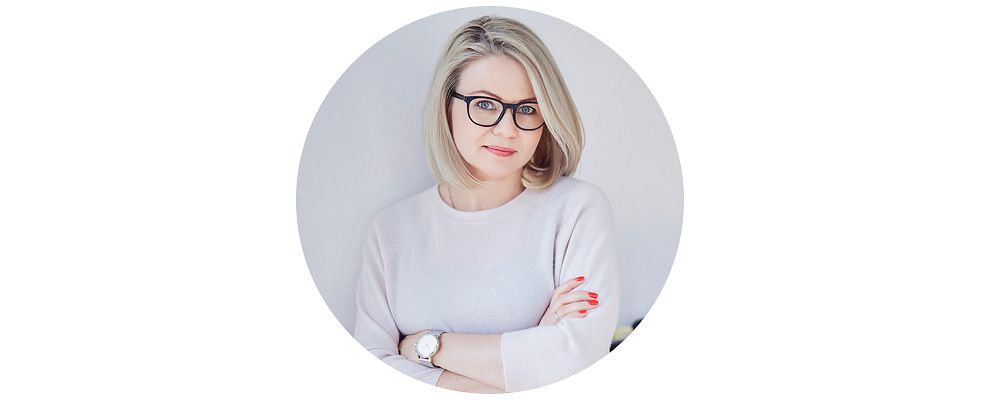 Kasia Rutkowiak is a Polish-born freelance interior stylist, photographer, and writer of the Scandinavian interior and lifestyle blog My Full House, which has followers and readers from all around the world. She is a mother to three Danish-born children and has lived for over twelve years on the island of Bornholm in Denmark. Currently, she resides in Warsaw, Poland.
See also:
• Home office & office furniture >
Text and photos: Kasia Rutkowiak