Permission to stay in! While evenings are getting duskier and mornings crisper, it is about time to dig out the blankets, candles, and cocoa cups. Design Stories chose seven products to create some comfy, cozy autumn ambiance – take a look at the ideas and get inspired!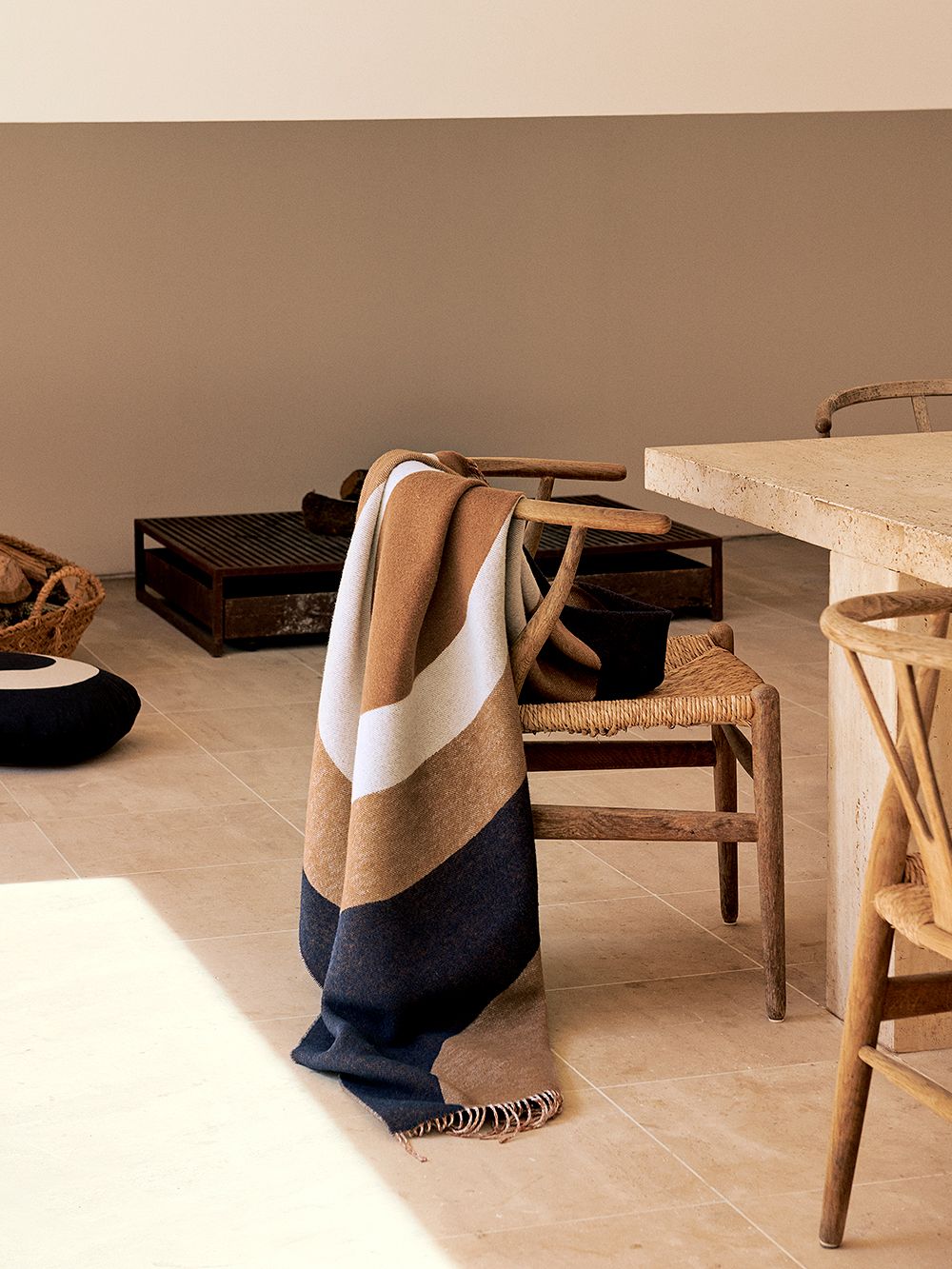 1. A plush bumper to keep out the cold
Sumptuous textiles are a guaranteed way to bring some much-needed hygge to the interior. Place a heap of plush decorative pillows on the sofa or bed, replace the carpet with a thicker one, and have some warm blankets close at hand. Picture yourself wrapped in Marimekko's soft Melooni throw after a long day – is there anything cozier?
• Marimekko's Melooni throw >
• All blankets >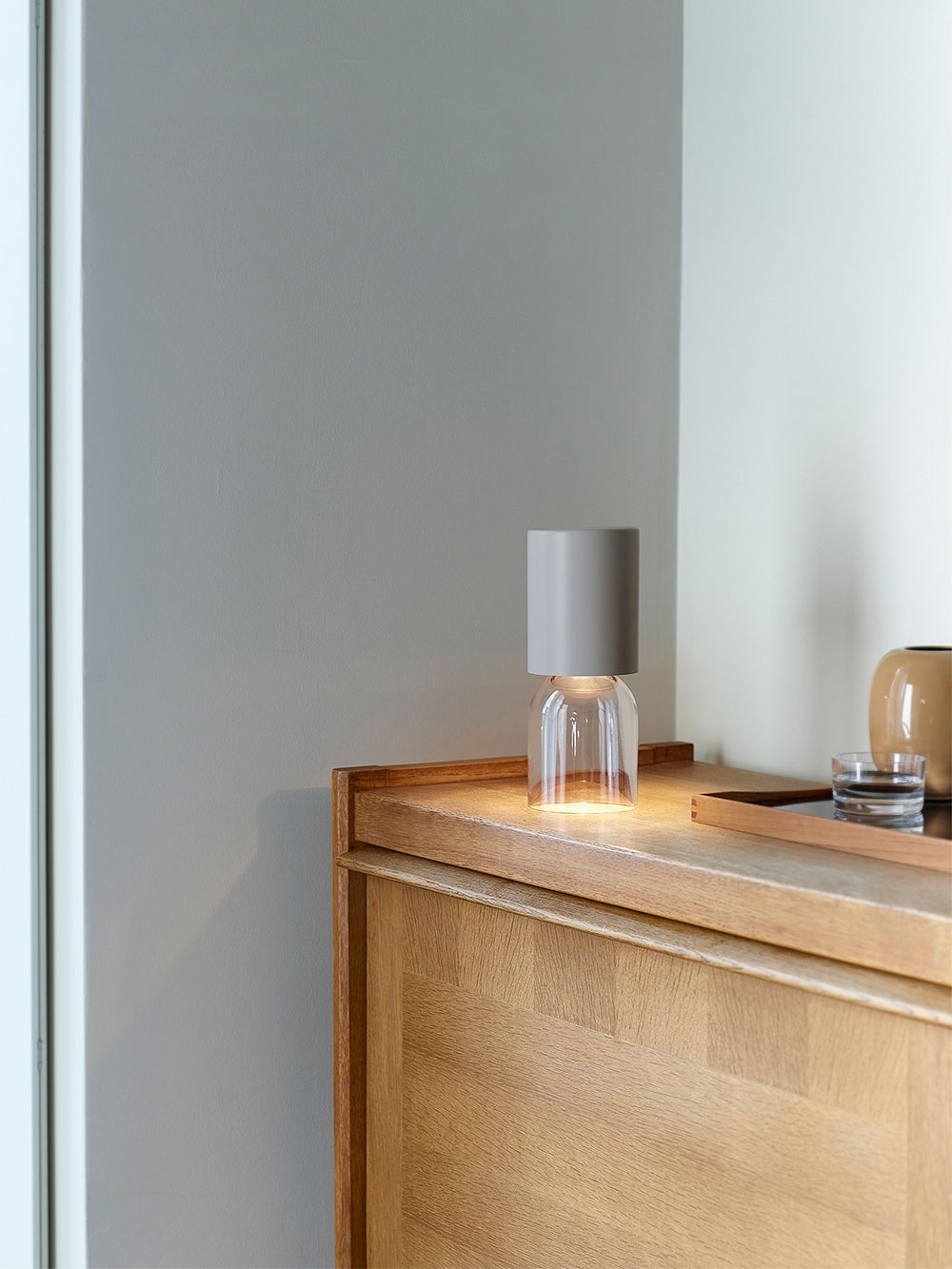 2. Add a little light
Lighting is even more important in fall as natural light gradually decreases. With the help of a portable lamp, it is easy to conjure up additional light exactly where it is most needed. Luceplan's wireless Nui Mini lamp brings a delightful dose of atmospheric light to the bedside table or shelf – and you can also carry it with you to the terrace or balcony.
• Luceplan's Nui Mini table lamp >
• All portable lights >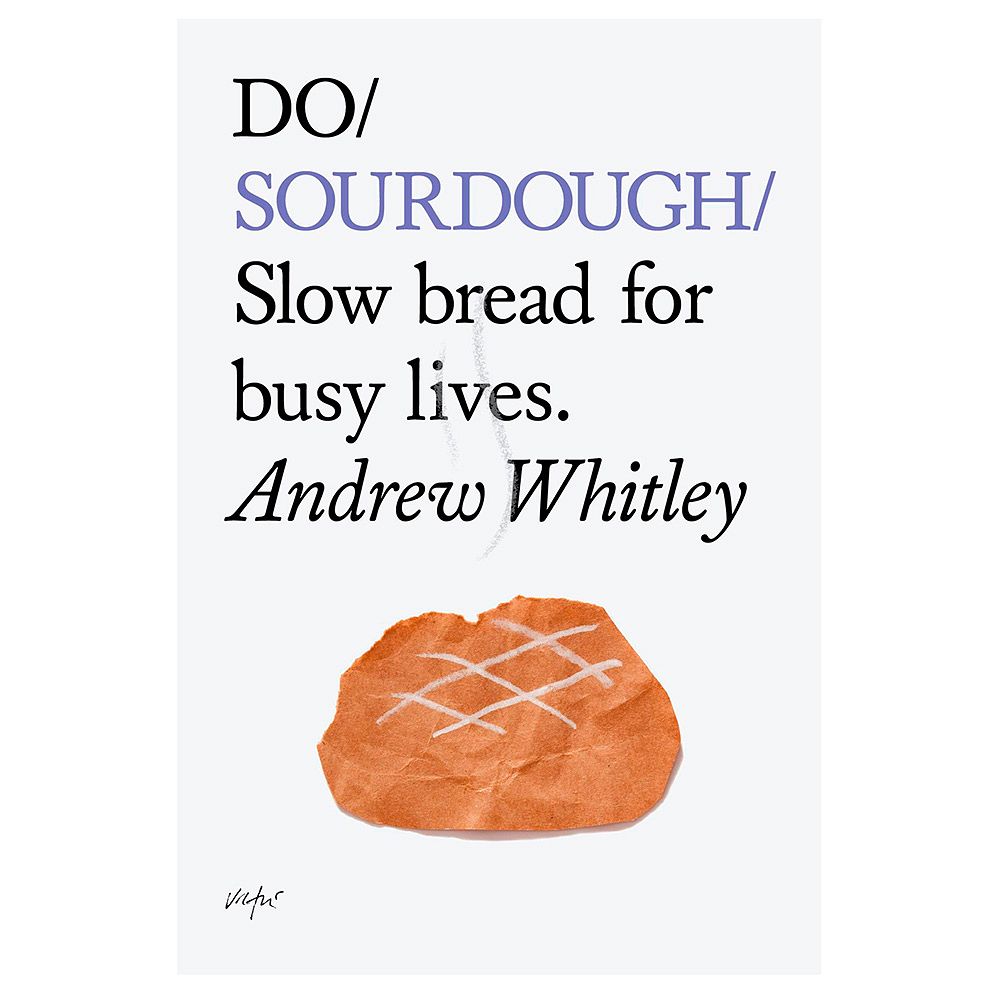 3. You knead to read this
The number one thing to do on a rainy day is to study some mouth-watering recipe books and try out new dishes. The Do Sourdough: Slow bread for busy lives book introduces its readers to the delicious secrets of sourdough baking under the guidance of baker Andrew Whitley: how about some freshly baked sourdough bread or sourdough pizza with wild mushrooms?
• Do Book Company's Do Sourdough: Slow bread for busy lives book >
• All books >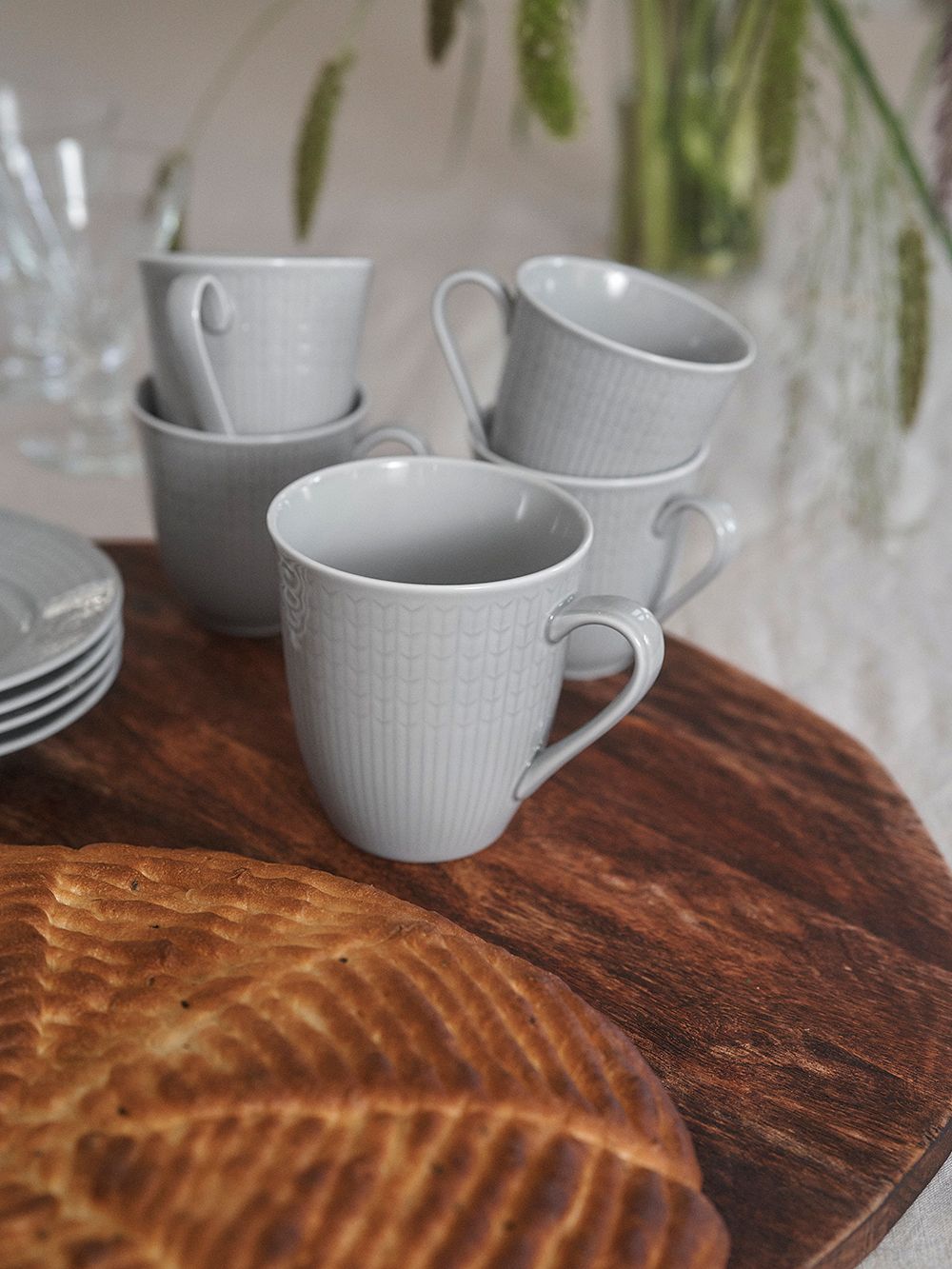 4. Cozy up with a cup
A warm drink while enjoying an interesting book or a captivating movie – maybe while wearing a pair of woolen socks – is pure, undeniable comfort at its best. Rörstrand's Swedish Grace mug is decorated with an elegant classic design by Louise Adelborg, and the generous size of half a liter ensures that you don't have to get up from under the blanket for seconds.
• Rörstrand's Swedish Grace mug >
• All cups & mugs >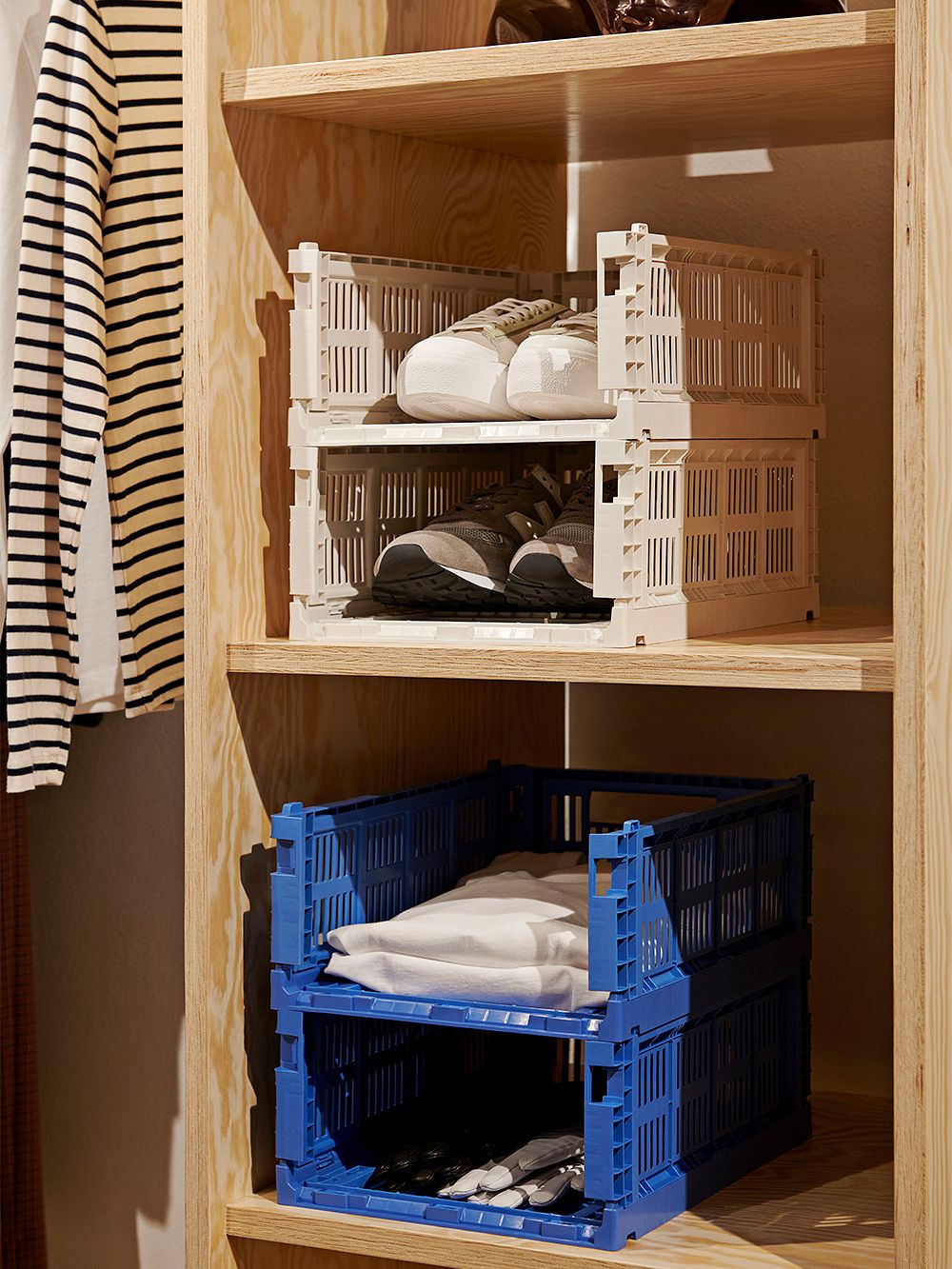 5. Preserve summer memories
Little by little, it's time to tell sandals and beachwear au revoir and sort out some room for fall ambiance. Put some fun in functional and stack your cabinets with HAY's vibrant Colour Crates made of recycled plastic: they are perfect for organizing all spaces from the hallway to the kids' room – and adding a bit of flair while at it.
• HAY's Colour Crates >
• All storage containers >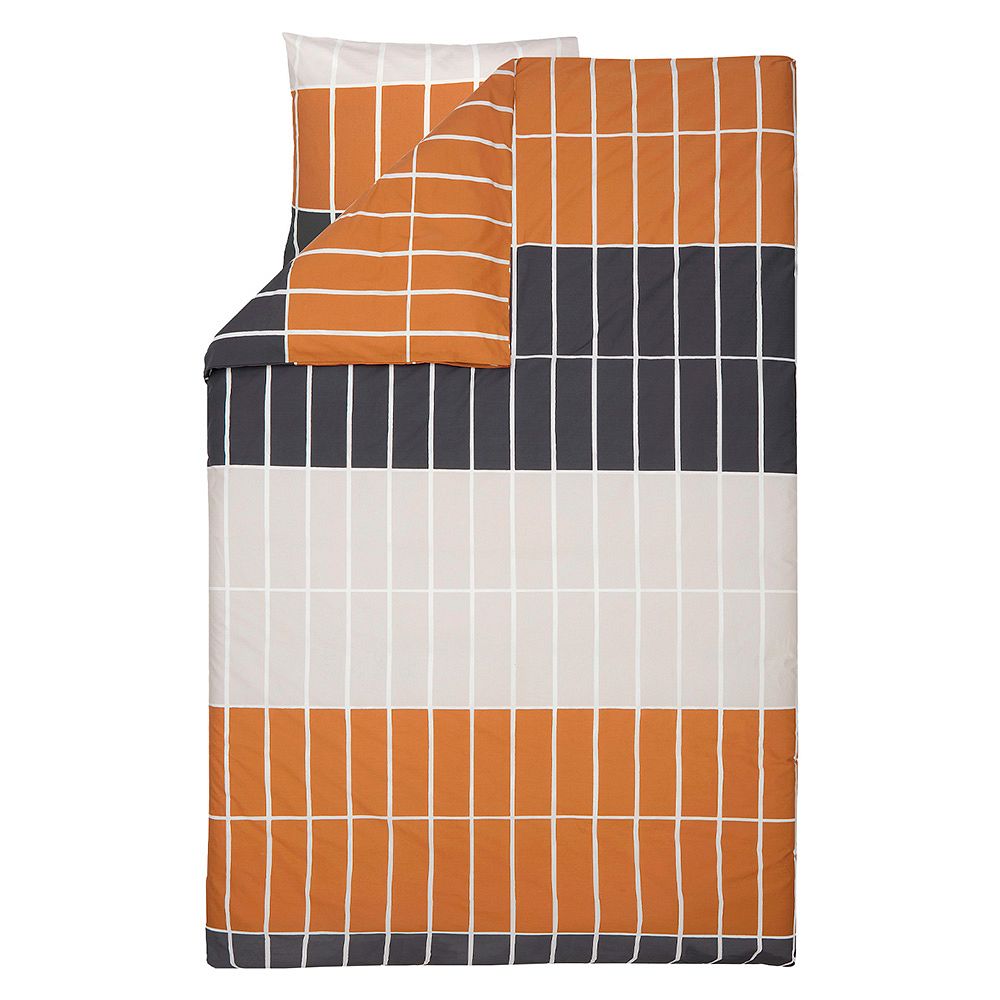 6. Wake me up when September ends
Harmonious, earthy shades look irresistibly attractive after summer's multi-color patterns. The Tiiliskivi duvet cover, dressed in soft brown and gray tones, brings an autumnal color palette to the bedroom as well. Add some bright primary colors such as vivid blue to the mix for a serene but sassy finish.
• Marimekko's Tiiliskivi duvet cover >
• All bed linen >
7. Eternal flame
Candles bring warmth and ambiance to the interior regardless of the season, but just how comforting it feels to admire the gentle flame in the dim light of an autumn evening. The look of Menu's glass Abacus candleholders is delightfully light and airy, and they are perfectly suited both as the centerpiece of a table setting and to decorate a sideboard or coffee table.
• Menu's Abacus candleholders >
• All candles and candleholders >
See also:
• What's New at Finnish Design Shop >
• All products at Finnish Design Shop >
Text: Mira Ahola Images: Manufacturers