One of Kasia Rutkowiak's summer rituals is refreshing her home for the season of light and colors. This year, the Polish blogger got out of her comfort zone to experiment with exceptionally bold colors and patterns.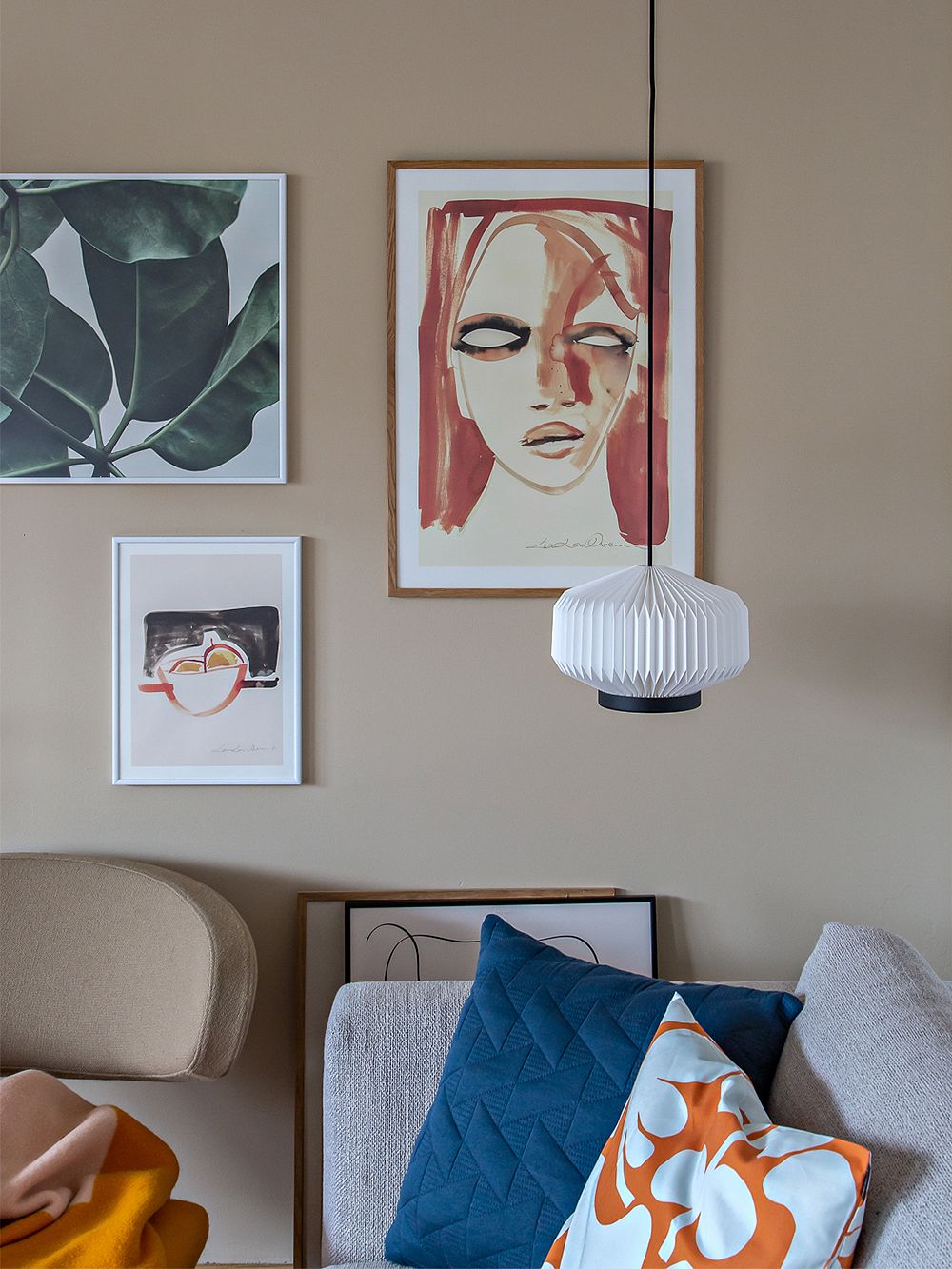 "I AM A HUGE FAN OF INTERIOR VERSATILITY and what I mean by that is a neutral base that allows for instant makeovers made solely with accessories. It is fun, easy, and budget-friendly, and it always works.
When you have a neutral base, playing with posters, pillows, plaids, and small decorative and useful items will introduce instant changes. It's a great remedy for boredom and works particularly great in smaller apartments when we don't have the possibility to move furniture around as we please.
This time, as I was inviting summer into our apartment, I decided to go for colors that I use very seldom – oranges, blues, and yellows. The makeover took me literally 40 minutes and when our girls got home from school, they said it feels like a different apartment. Mission accomplished!
My summer essentials always include posters, cushions or cushion covers, a plaid, trays, glassware, and vases. The same goes for fall and winter essentials, however, in the colder months we use more porcelain than glass – and many candleholders, obviously.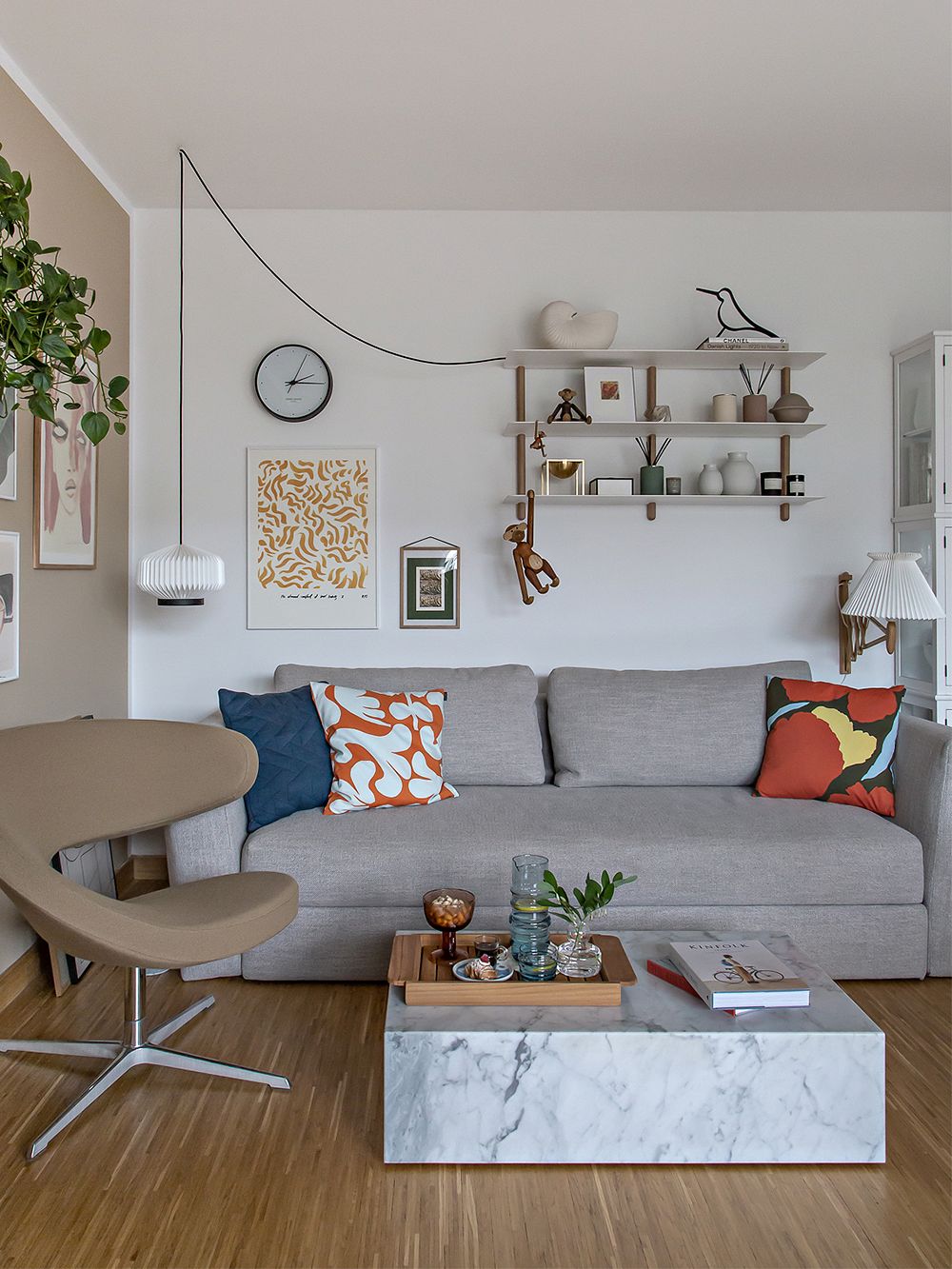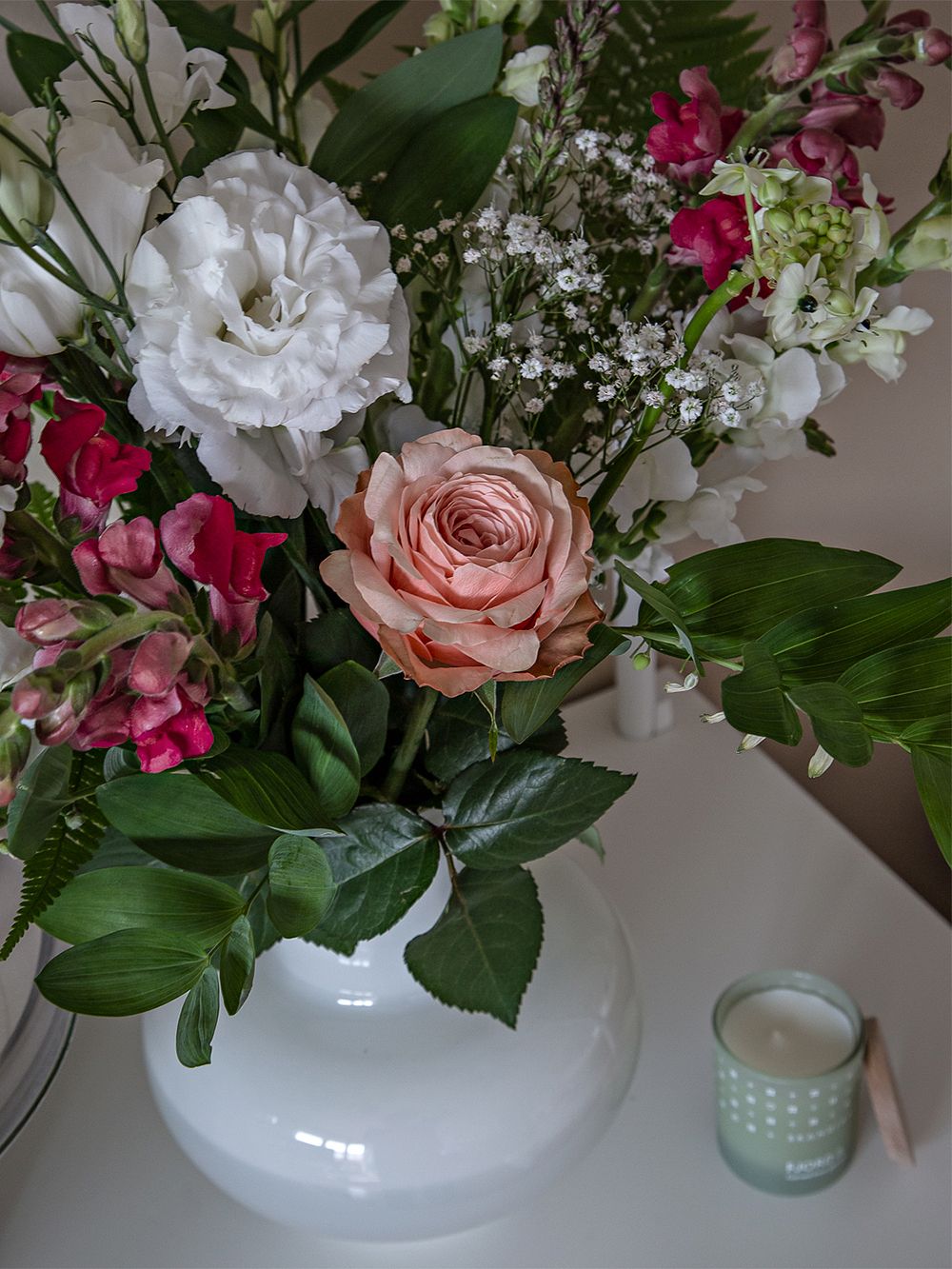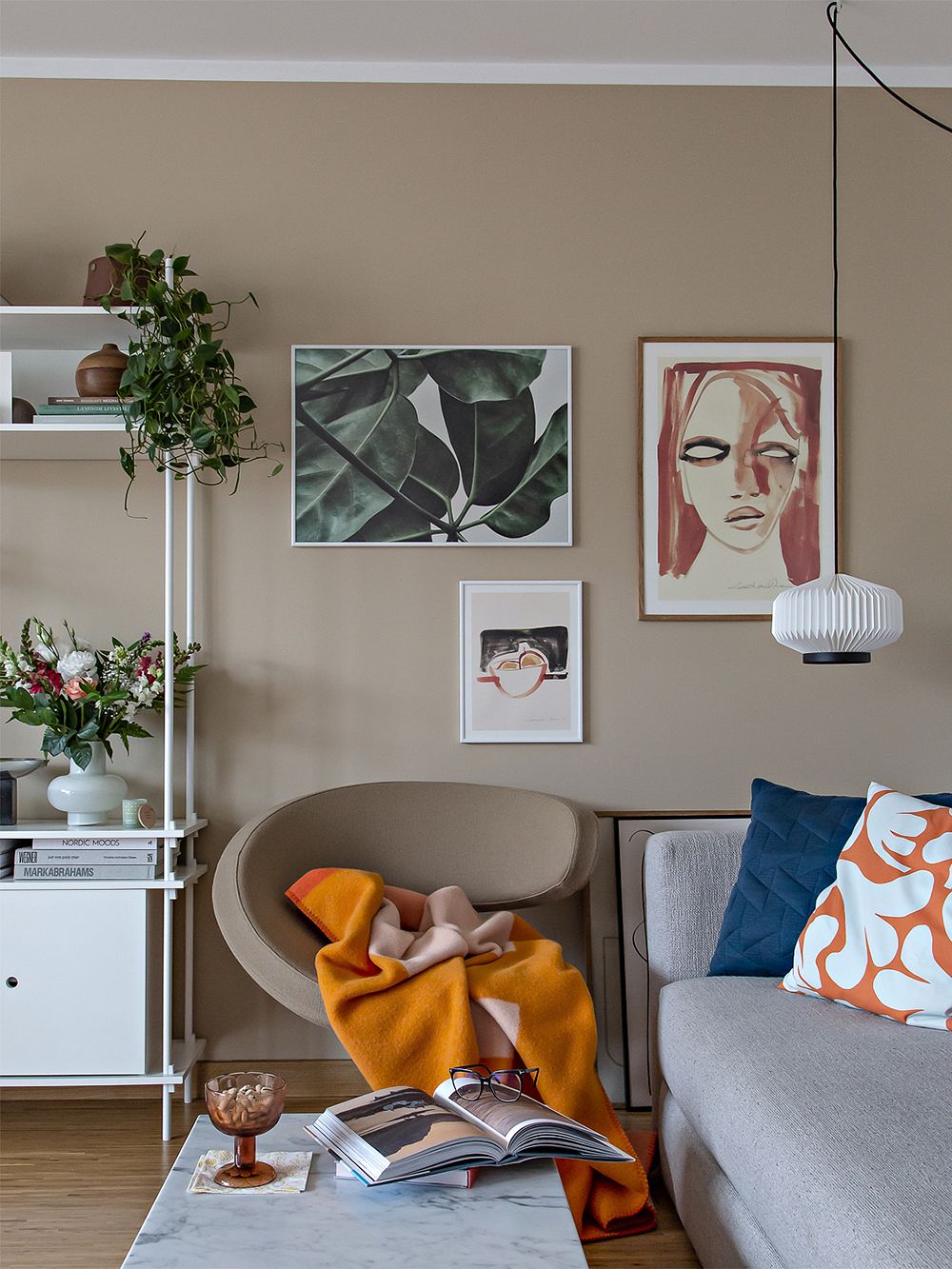 Buying new artwork for our walls has never been easier than now. The variety of available posters is exceptional, and everyone can find something that will suit their style, mood, and purpose. I have a few favorite poster brands. One of them is Paper Collective. I love their prints, paper quality, and portfolio. The posters are easy to mix and match, move around, and play with. A stylist tip: I sometimes have two posters in one frame for storing and styling purposes. It saves storage space and allows me to swap posters within minutes.
"Buying new artwork for our walls has never been easier than now."
This year I went for bold cushion covers from Marimekko (very summery!) and a solid blue pillow (which would be more of my usual style, but unusual color) from Architectmade, and a bold Syndin plaid in shades of orange from Røros Tweed. The plaid is very thick, so I only use it in the evenings, when the balcony door is open, and the cool evening air cools down the room. On such cool summer evenings, I love browsing through books and magazines, enjoying the calmness and my favorite pistachio nuts. Speaking of books – if you like travels, I do recommend some slow-reading of Kinfolk Travel. Very inspiring!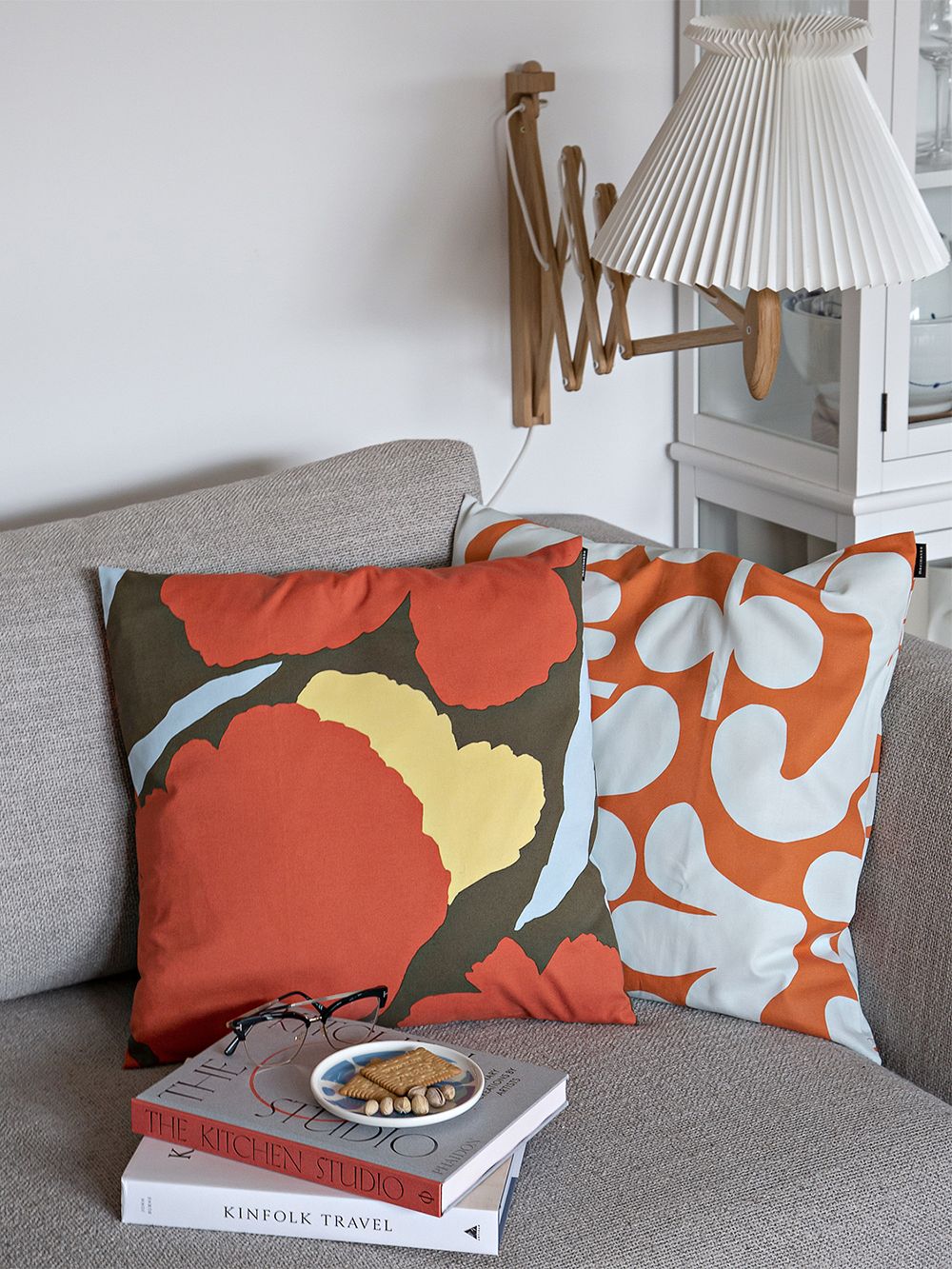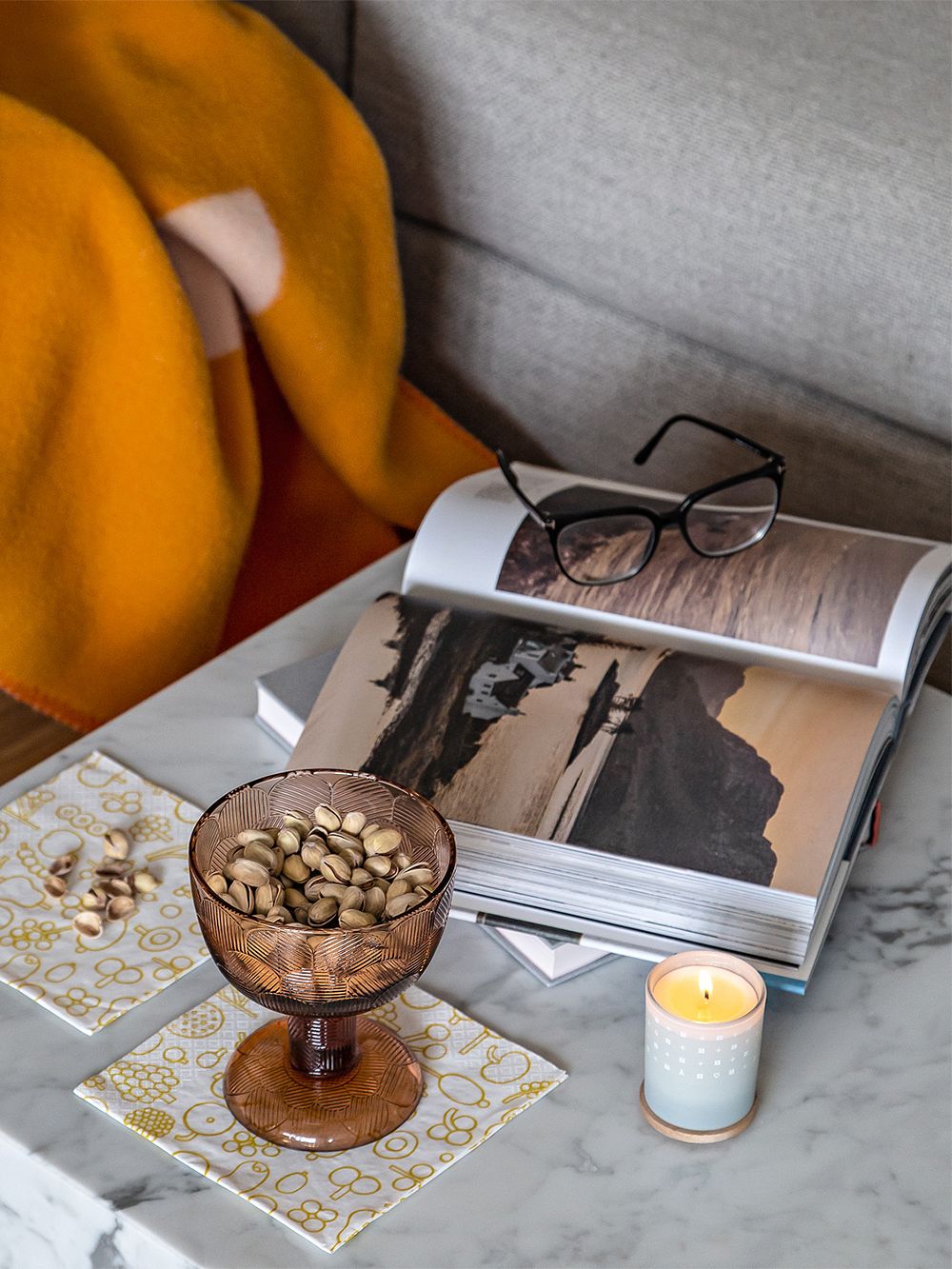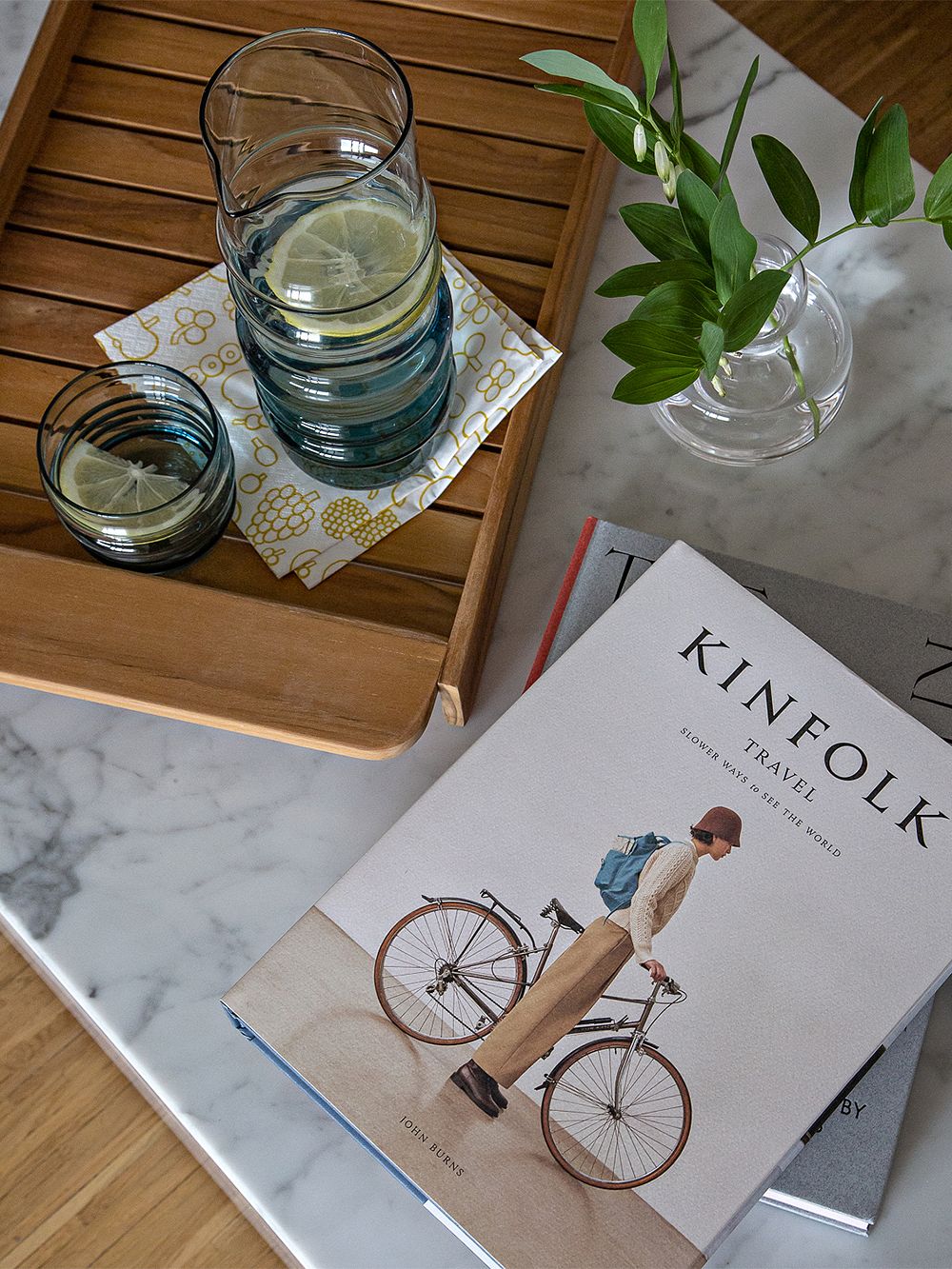 During daytime breaks, and especially on the weekends, I use trays (wooden ones are my favorites) to have all small necessities in one place. Good coffee, fresh water, and some nuts are absolutely essential for me. If you could add some sweet indulgence, a touch of green, and a lovely scented candle – the Explore scented candle gift set from Skandinavisk is absolutely amazing and each candle smells like summery heaven – it's pure bliss.
This season I got enchanted by the pretty blue shades of Marimekko's Sukat Makkaralla series. Again – so not 'my color' and yet, I absolutely love them. The wooden tray from FDB Møbler will do great both inside and outside, it's a perfect size and very handy to move around.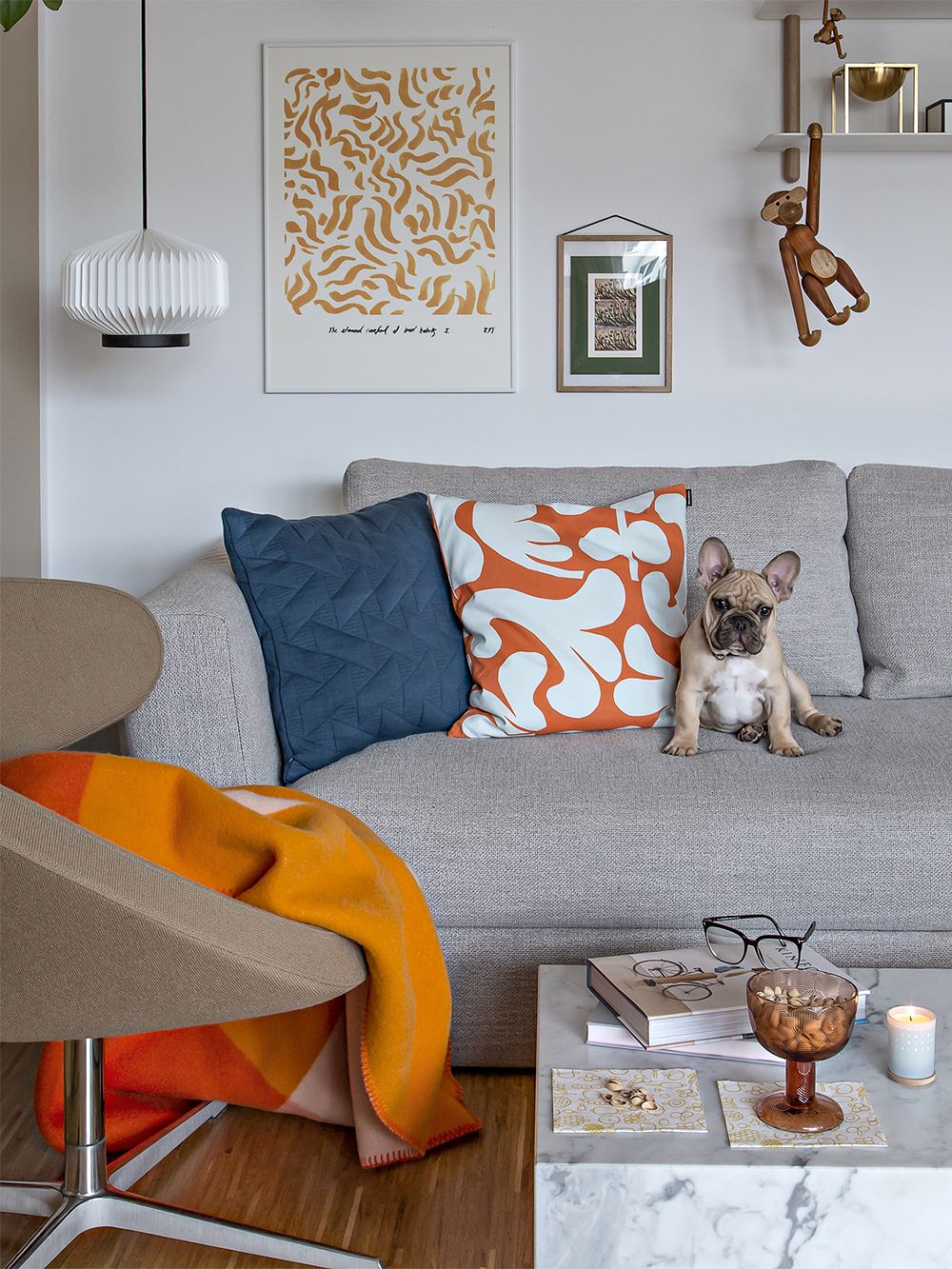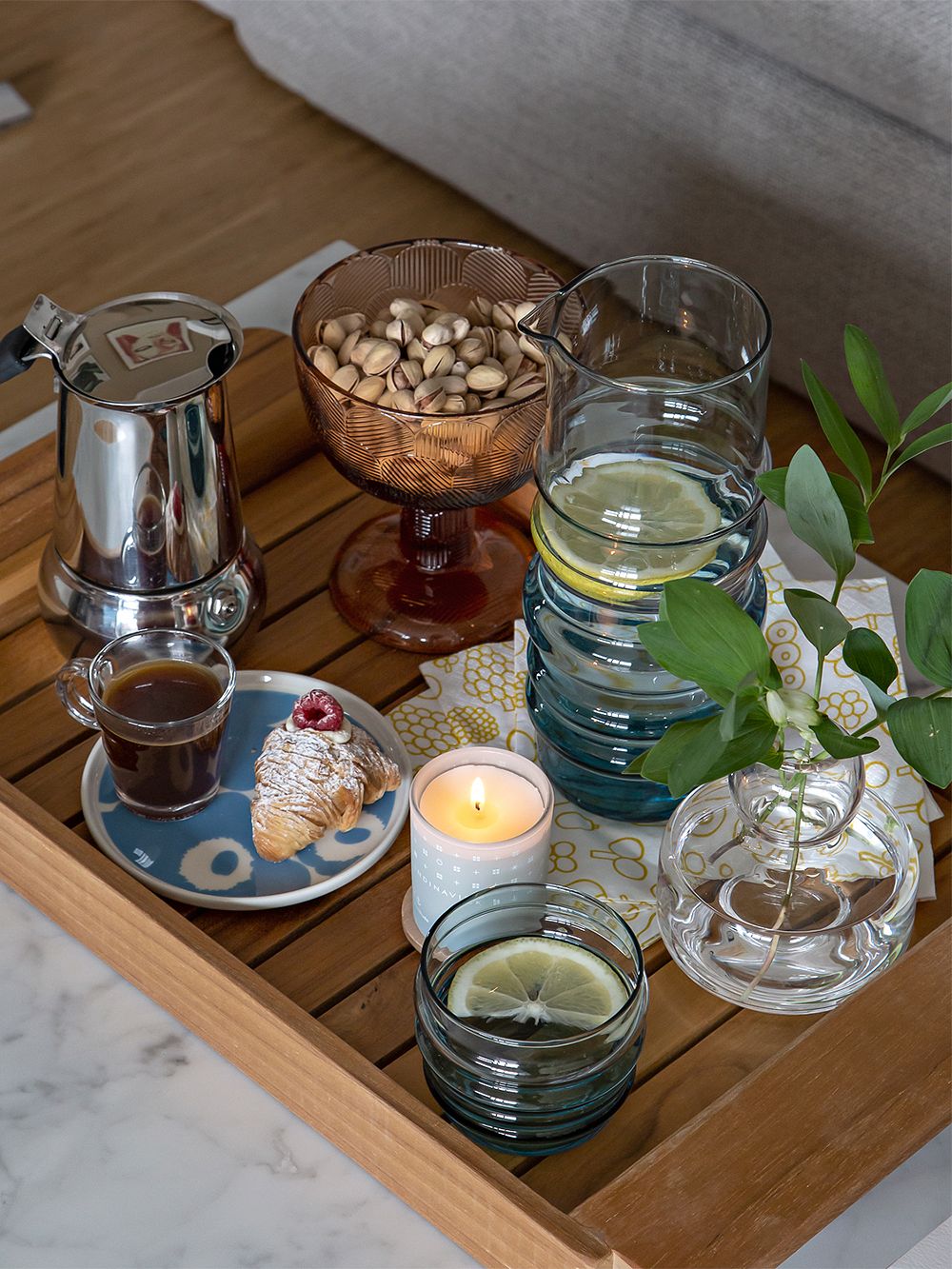 As for the vases, I chose the small Flower vase in clear glass (a super versatile piece to have as it goes with every room and always looks great with a single flower or some green leaves) and a lovely Umpu vase in butter, both from Marimekko. I am a vase addict and in the last 15 years, I have managed to create quite a collection of vases. Still, I know a good vase when I see one! And my new Marimekko vases are both very universal.
Looking at my summer living room I am very pleased with my choices, even though – or especially – because I got out of my comfort zone and went for bolder colors. Spending summer in the city while working from home has its good and not-so-good sides, however, in a space like this, it will feel much more fun, light, and fresh."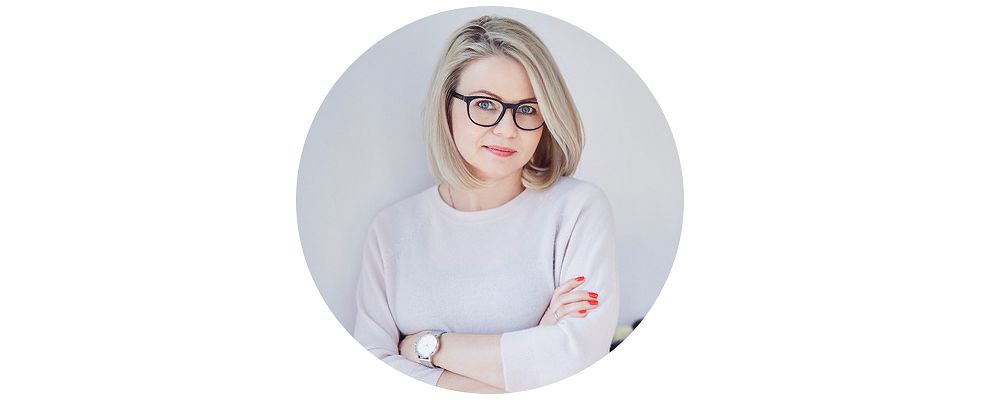 Kasia Rutkowiak is a Polish-born freelance interior stylist, photographer, and writer of the Scandinavian interior and lifestyle blog My Full House, which has followers and readers from all around the world. She is a mother to three Danish-born children and has lived for over twelve years on the island of Bornholm in Denmark. Currently, she resides in Warsaw, Poland.
See also:
• Finnish Design Shop's Summer Shop >
Text and photos: Kasia Rutkowiak