Kasia Rutkowiak never gets tired of admiring beautiful lamps. In this story, the Polish blogger introduces us to seven of her very dearest luminaires, each comprising a timeless elegance and a strong character.
EVER SINCE I STARTED GETTING INTERESTED in interior design, I've had this very weak spot for beautiful lamps. For me, a perfect lamp looks good when in use but also during the daytime. It is an object that is harmoniously designed, nice to look at, decorative on its own, and stands out or perfectly blends into the room.
For the last eight years, I've been lucky to guest many amazing lamps in my house. Here are just a few of them that I would consider my absolute favorites.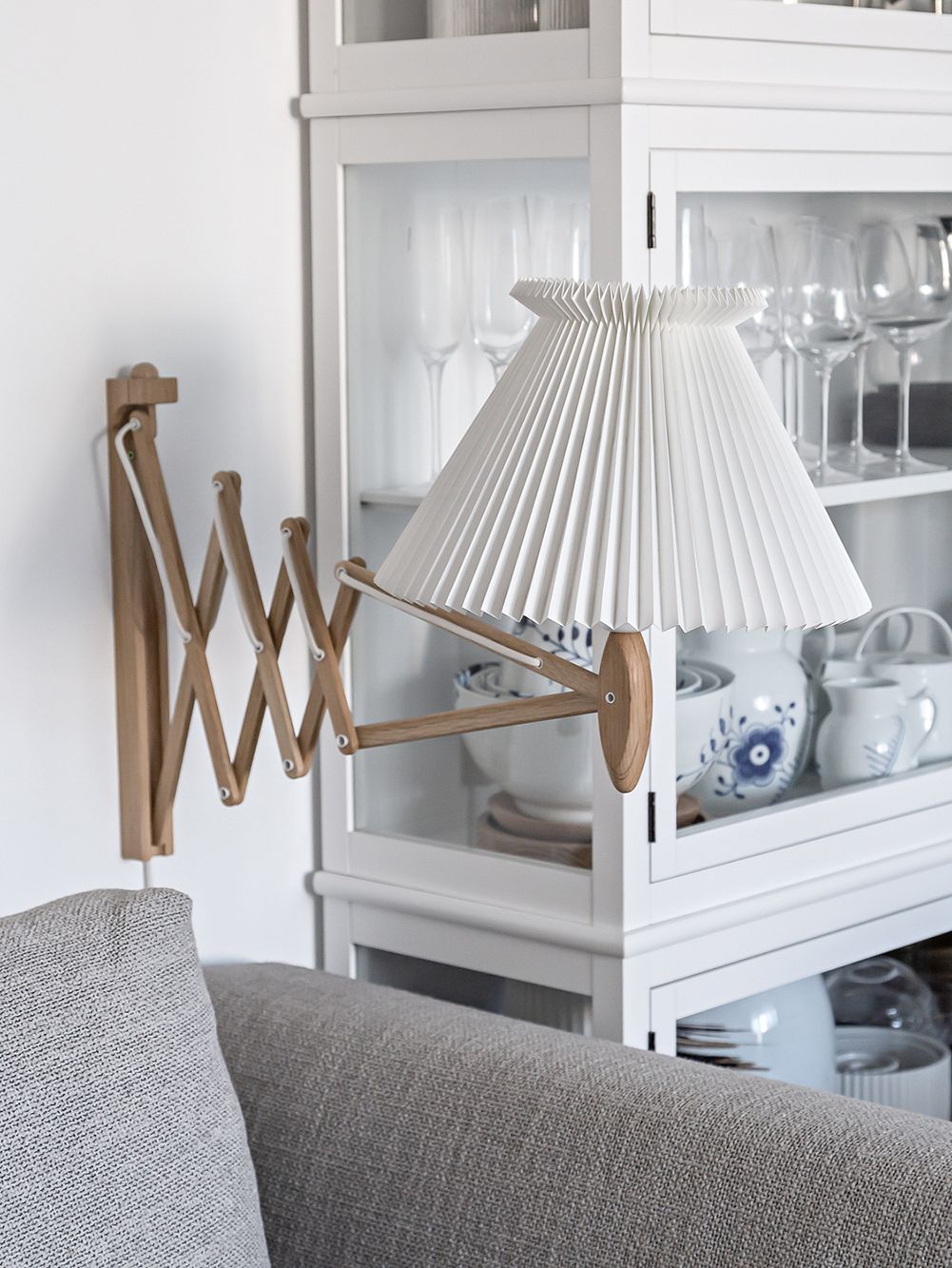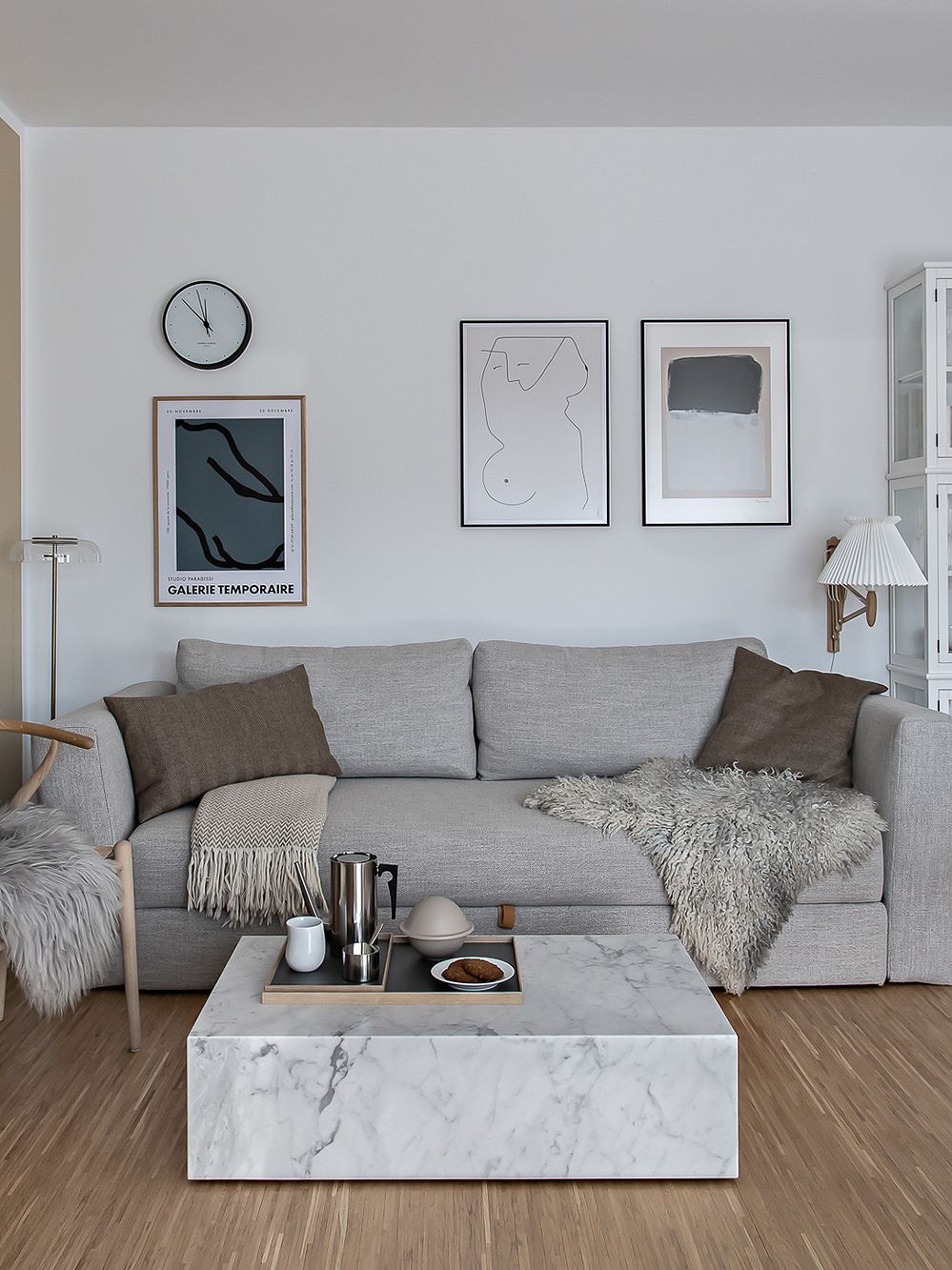 Le Klint: Sax
Firstly: our most controversial lamp. I wanted it for a long time, but my husband was a little bit reluctant. For him, the Sax lamp by Le Klint had way too many grandma vibes. Eventually, trusting my interior judgment, my husband gave up, and the lovely Sax lamp moved in to live by the couch in the living room.
It is perfect for reading and easy to move around due to its retractable wooden arm, adding warmth and character to any corner.
We have never had any other lamp in the same spot for more than two or three years, so it only proves how much we both love it now.
• Le Klint's Sax 224-1/17 wall lamp >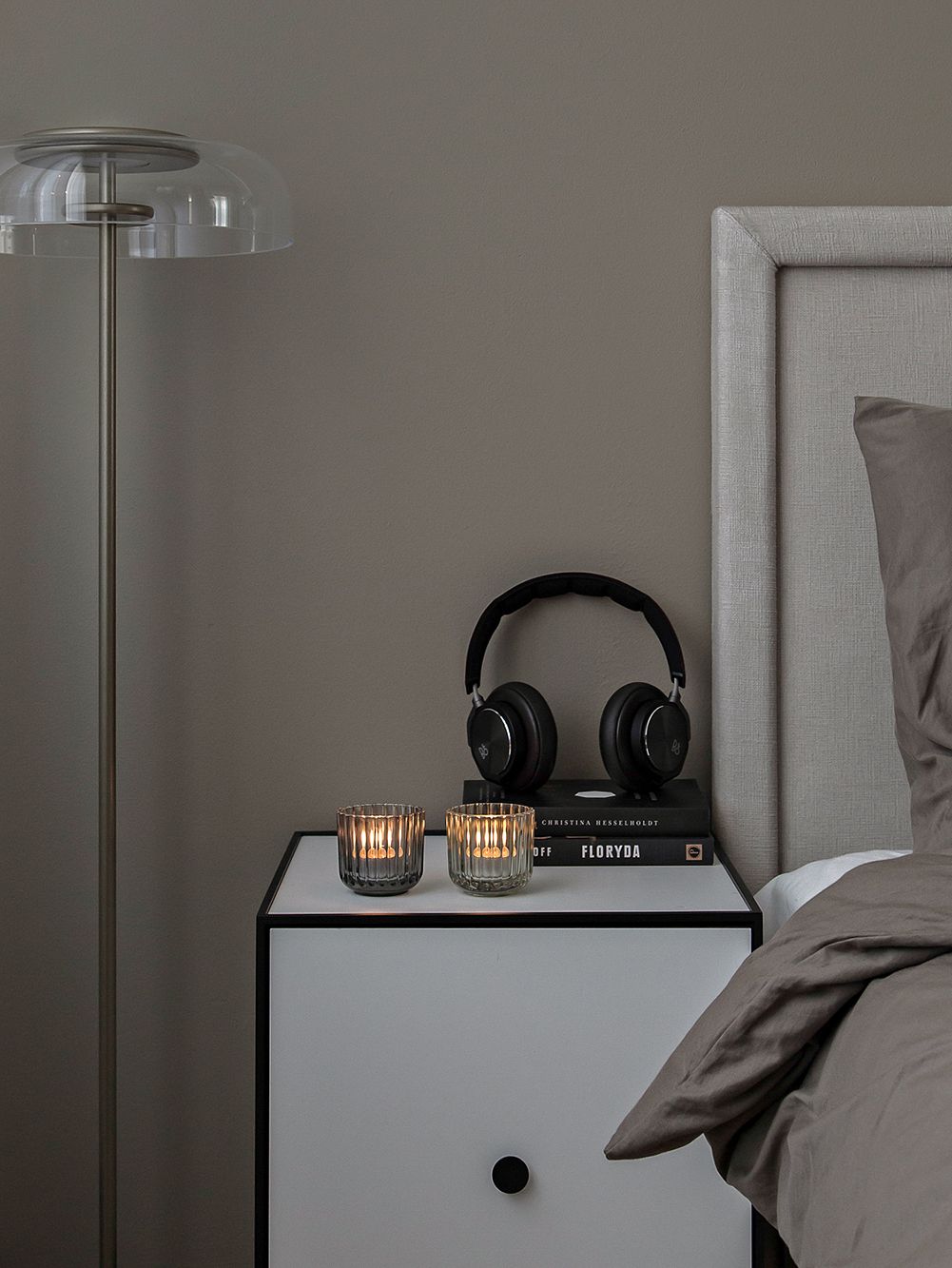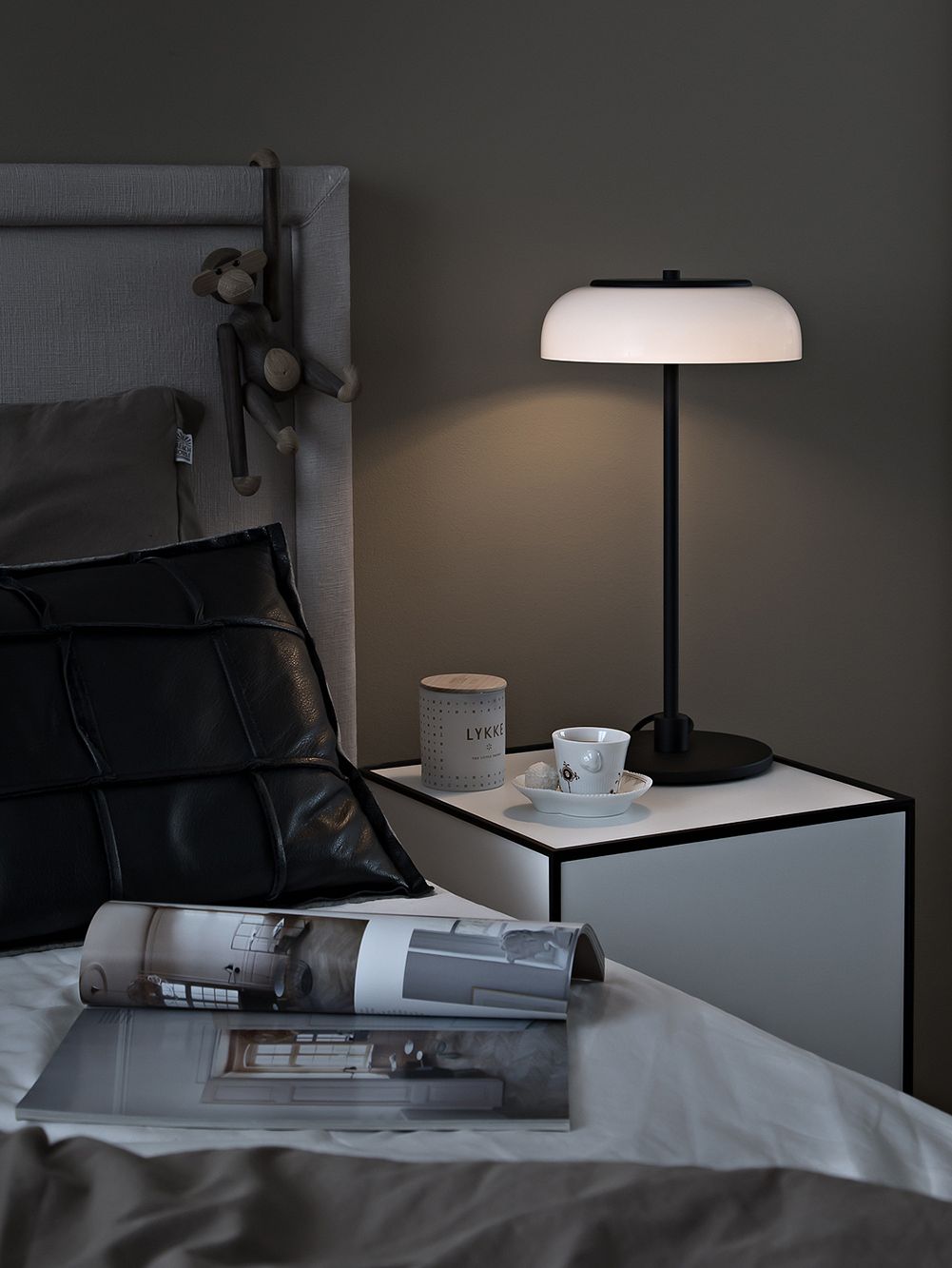 Nuura: Blossi
Another lamp, or rather a lamp series, that I have grown to love is the Blossi family from Nuura, designed by super-talented Sofie Refer. The Blossi collection is made using the newest LED technology, spreading around soft, indirect light and creating an atmospheric mood.
"A light dimmer in the Blossi lamps is a very useful feature."
We have moved our two Blossi lamps around quite a bit, and love both of its editions – the golden floor lamp with a see-through glass as well as the black table lamp with the milky-glass shade – equally much. A light dimmer is a very useful feature, allowing us to adjust the intensity to our liking, purpose, or time.
• Nuura's Blossi table lamp and Blossi floor lamp >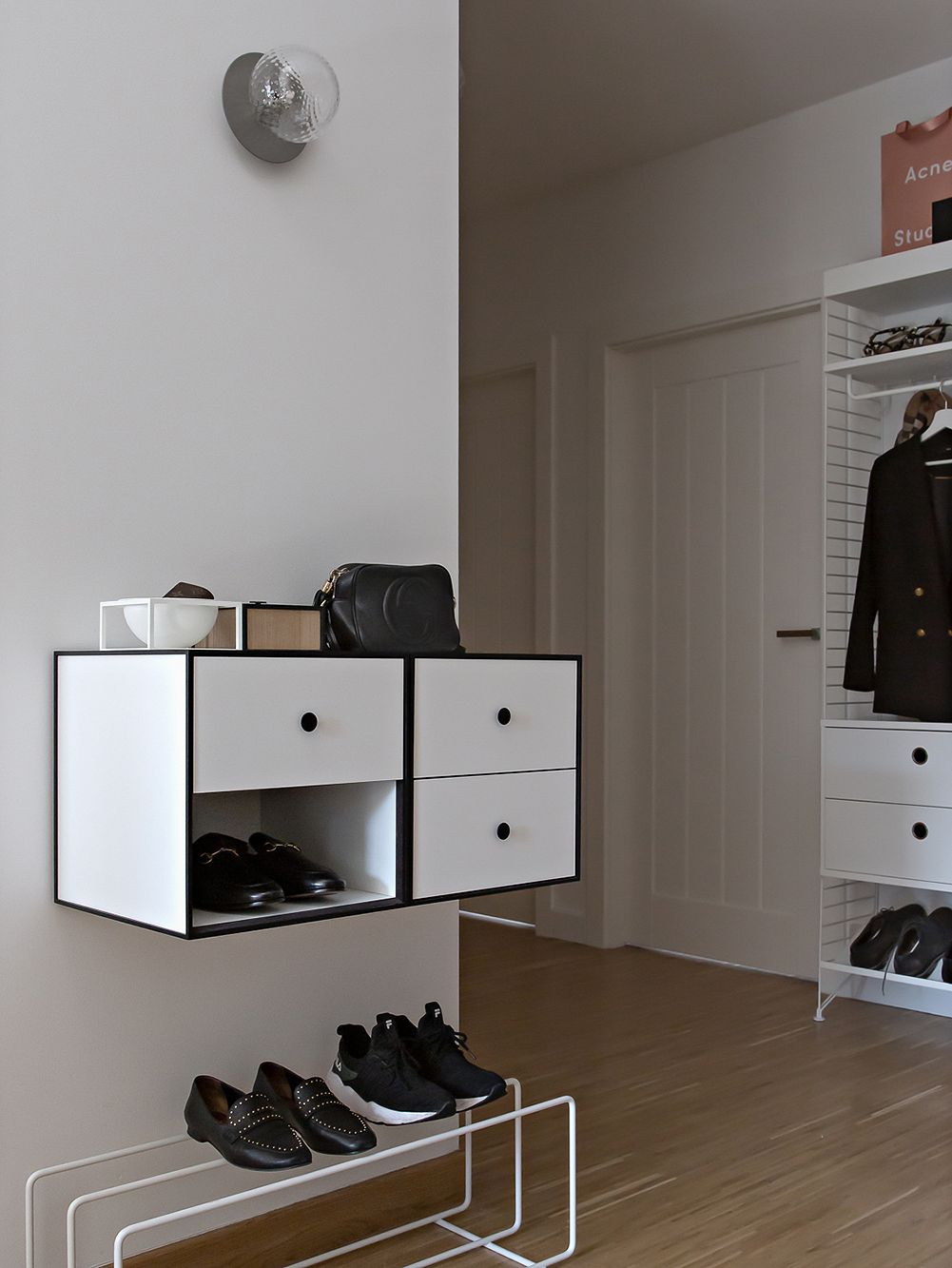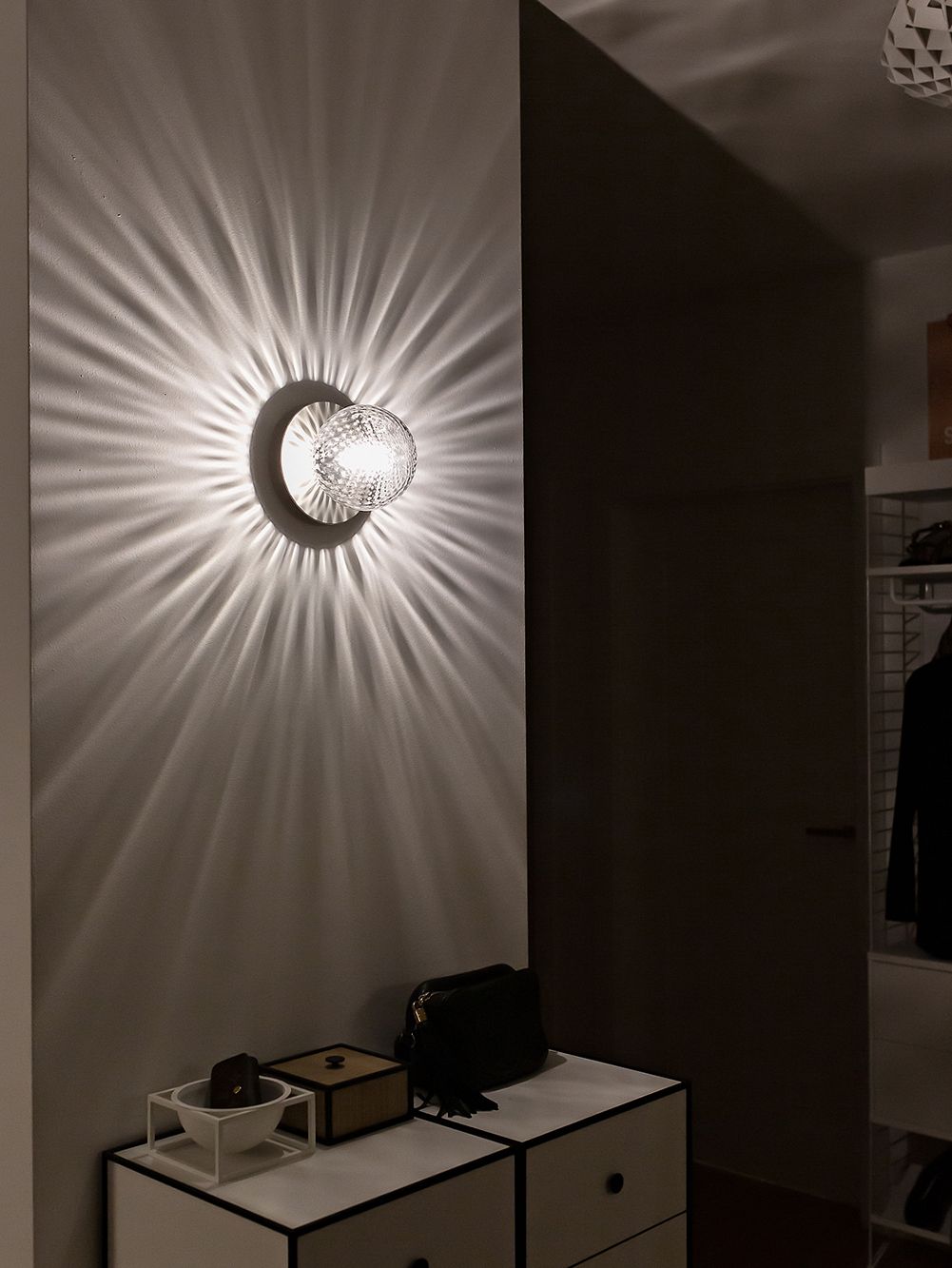 Nuura: Liila
Another one of my favorites is the Liila lamp, also from Nuura and by Sofie Refer.
This round beauty sits quietly on the wall at the entrance of our apartment during the daytime, not drawing too much attention. But when we come home in the evenings, it welcomes us with the most beautiful casts of light on the wall, thanks to its textured, mouth-blown glass.
• Nuura's Liila wall/ceiling lamp >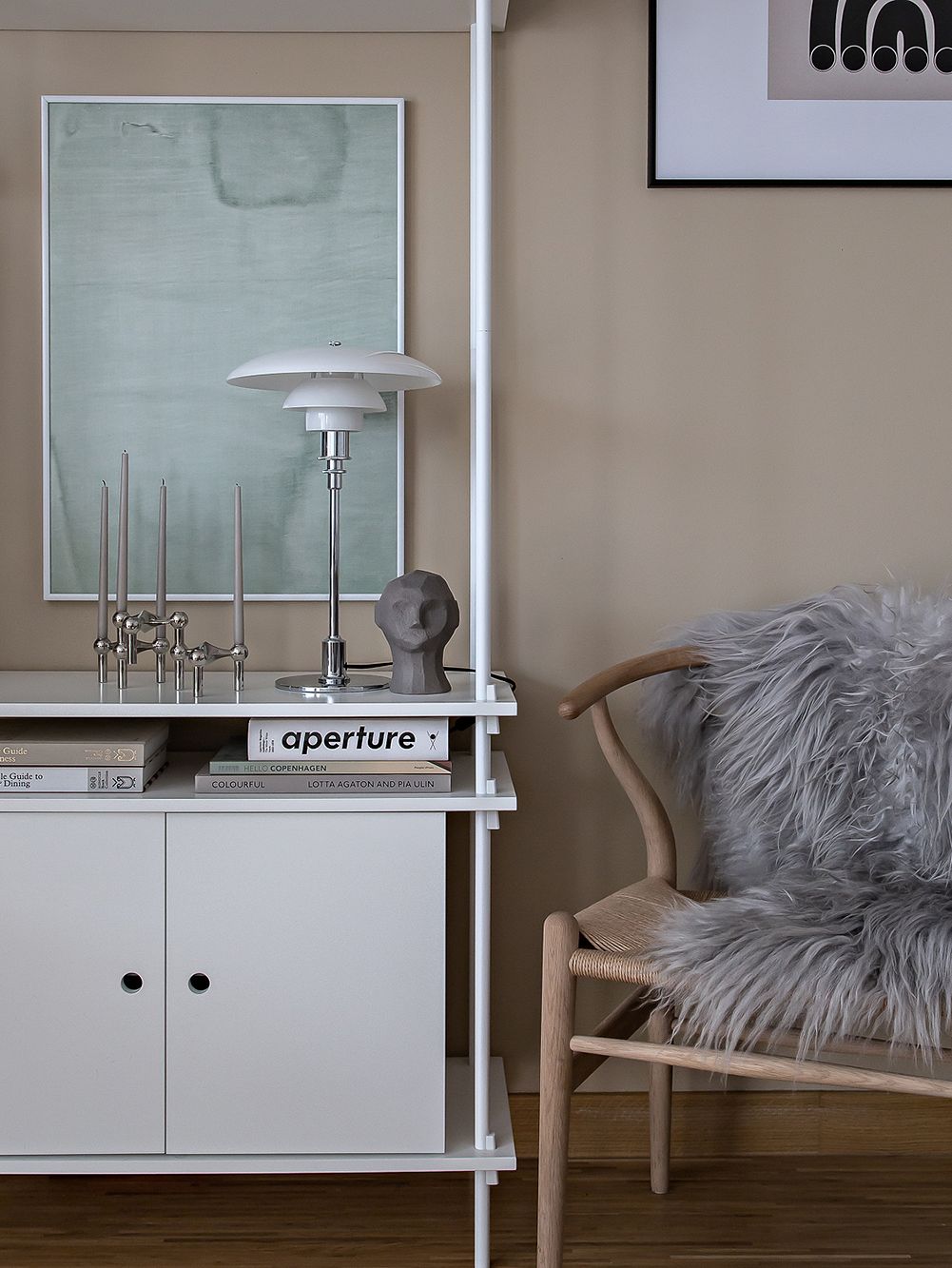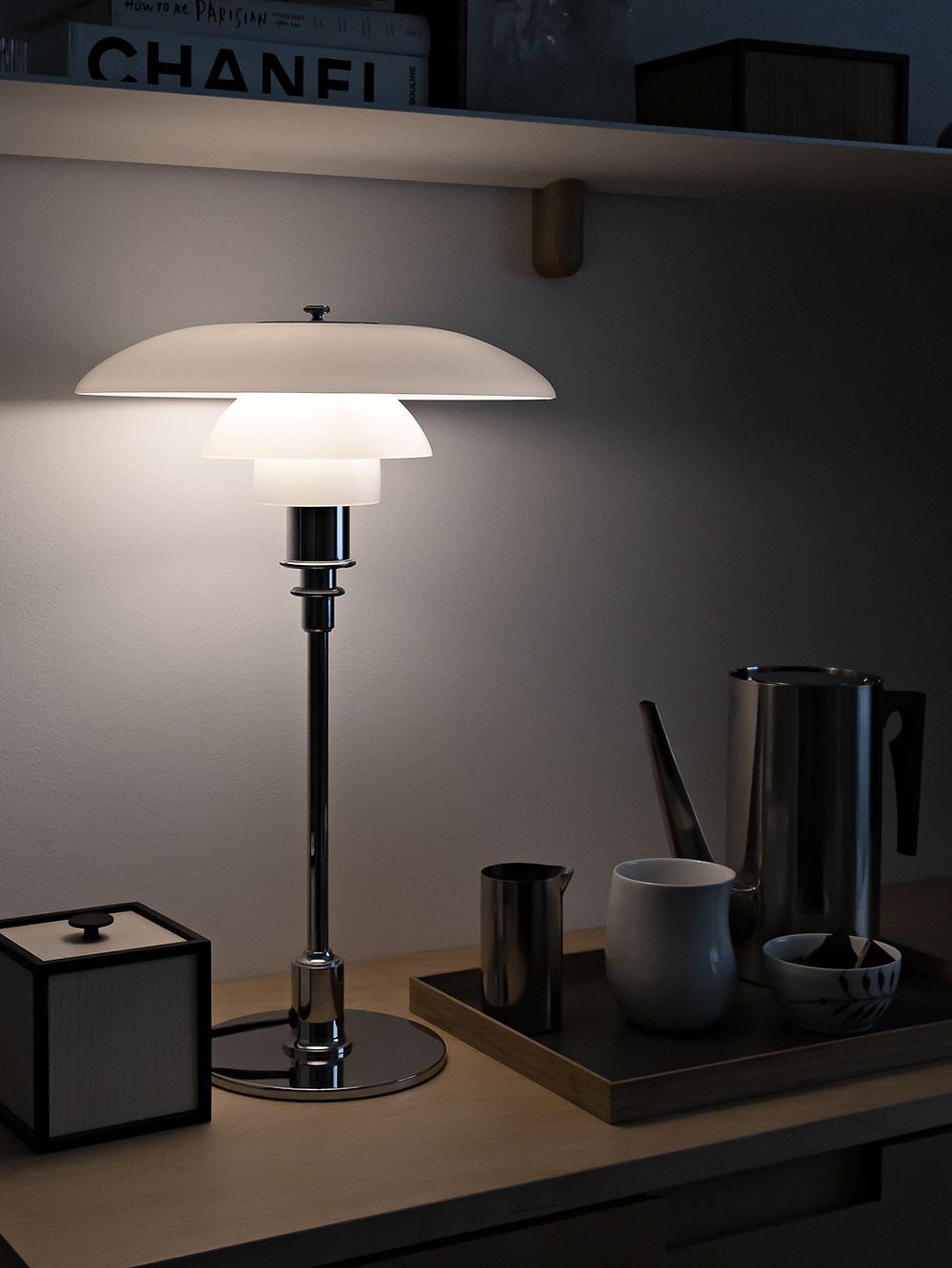 Louis Poulsen: PH 3½–2½
Speaking of mouth-blown shades and my absolute favorite lamps, I cannot omit the PH 3½–2½ table lamp from Louis Poulsen. With its iconic three-shade system created by Poul Henningsen in the 1920s, it's one of the most elegant lamps of all time and I am happy to have it in my collection.
"Wherever the PH lamp gets placed, it instantly lifts up the space."
You simply cannot get tired of looking at the PH lamp. Wherever it gets placed, it instantly lifts up the space. The sandblasted inner surface of the shades provides pleasant, glare-free light. When the lamp is turned off, it looks very sculptural and classy.
• Louis Poulsen's PH 3½–2½ table lamp >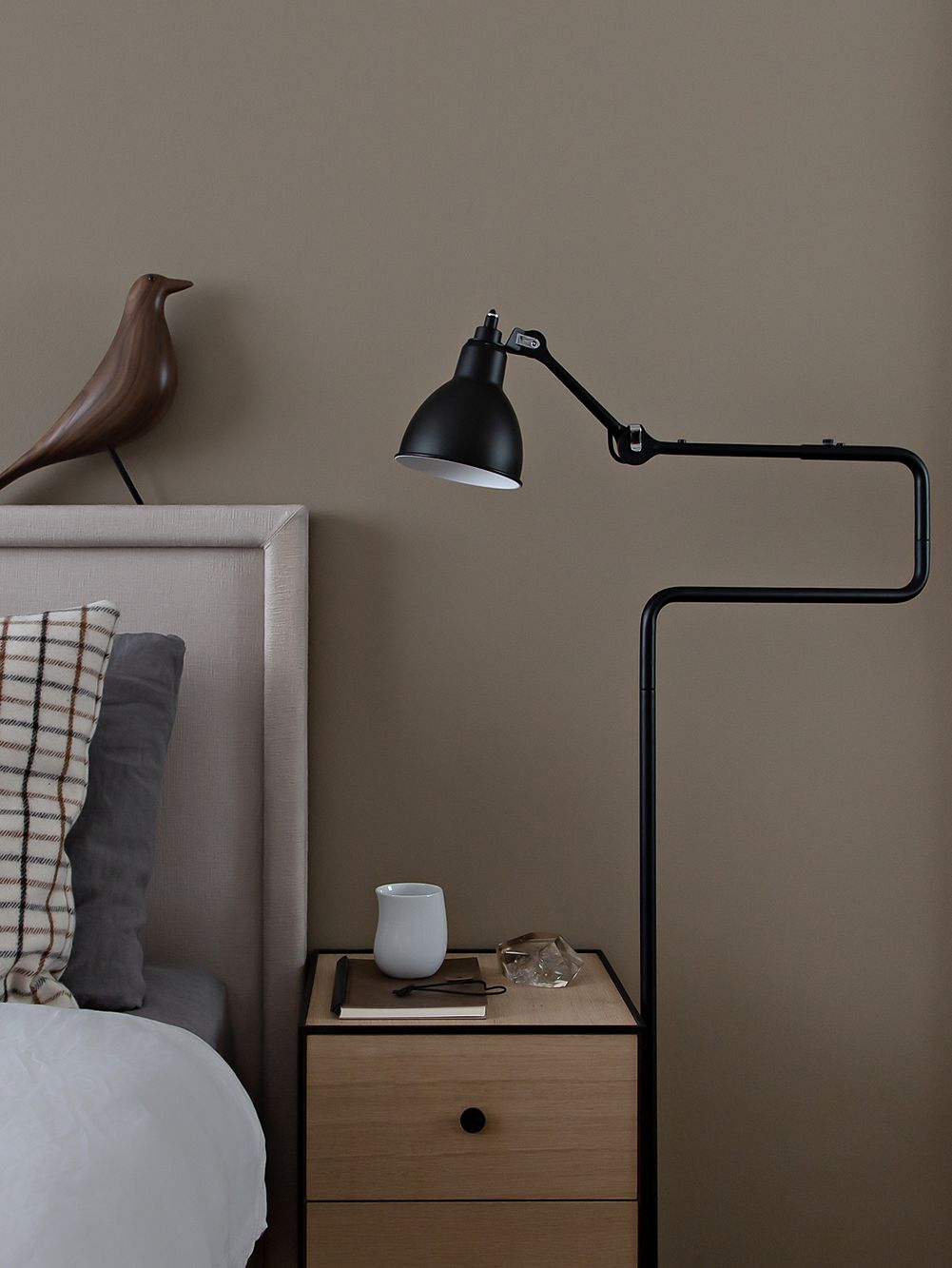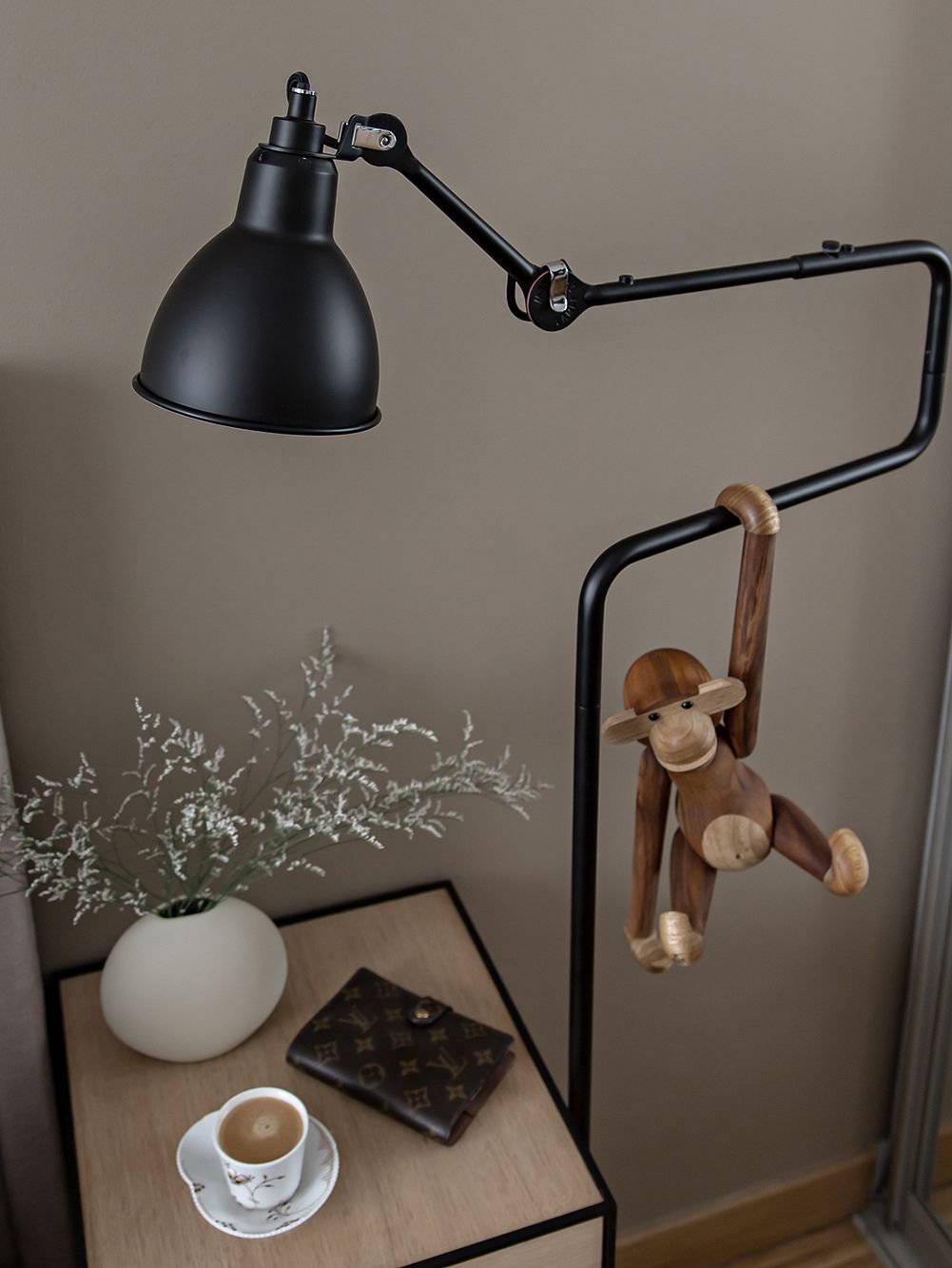 DCWéditions: Lampe Gras 411
A very different one, but also a very classic lamp that is one of the newest additions to our apartment is the Lampe Gras 411 floor lamp from DCWéditions. It is part of the Lampe Gras series designed by Bernard-Albin Gras in 1921. Although the initial concept of these lamps was making them a go-to choice for offices and industrial use, the entire series promptly found its way to private homes and residences.
The 411 features a playfully shaped steel leg, adjustable arm, and rounded lampshade which allows you to adjust the light angle for reading or working. I have placed mine next to my bedside table, and it serves me perfectly for evening reading.
• DCWéditions' Lampe Gras 411 floor lamp >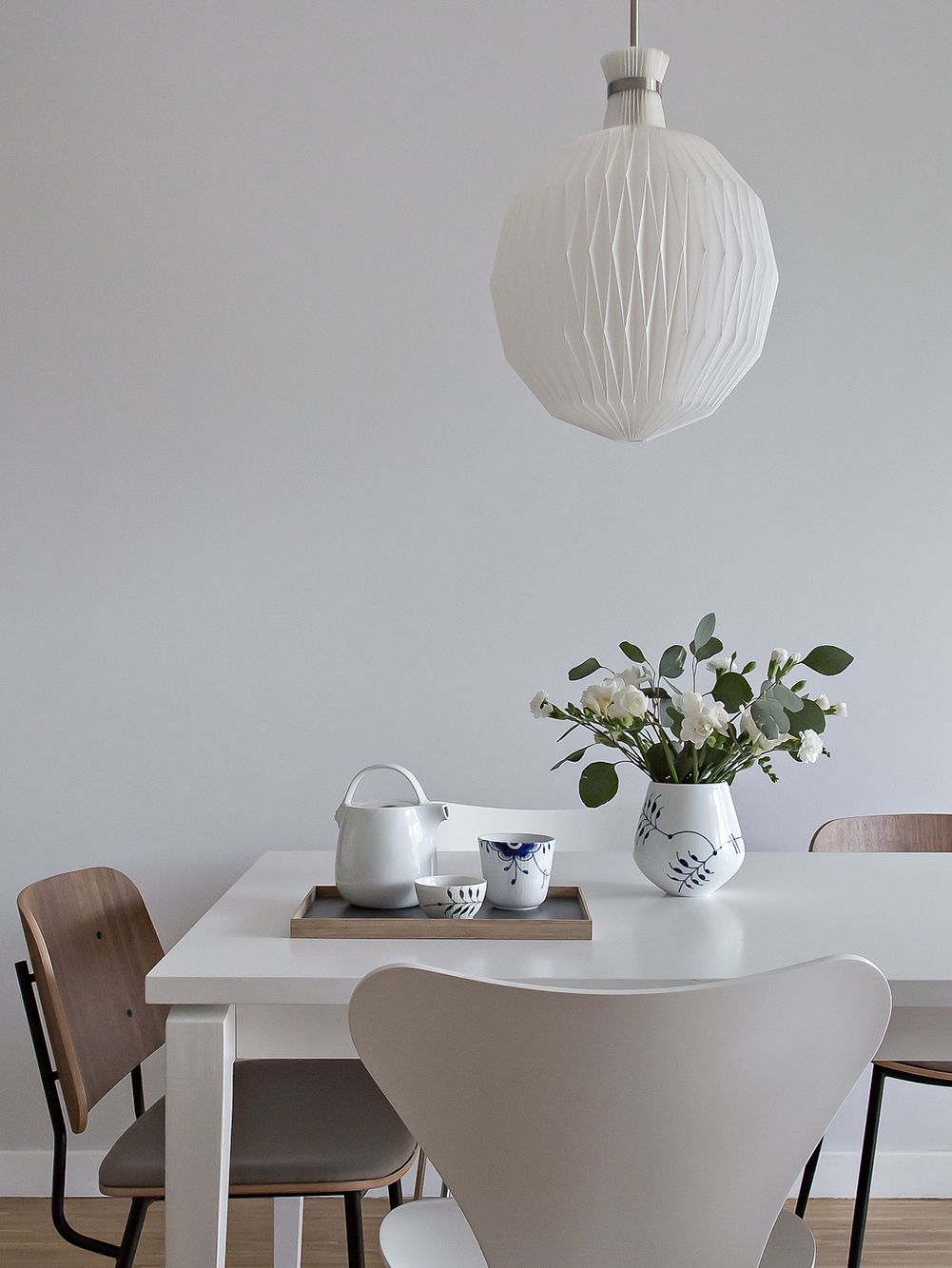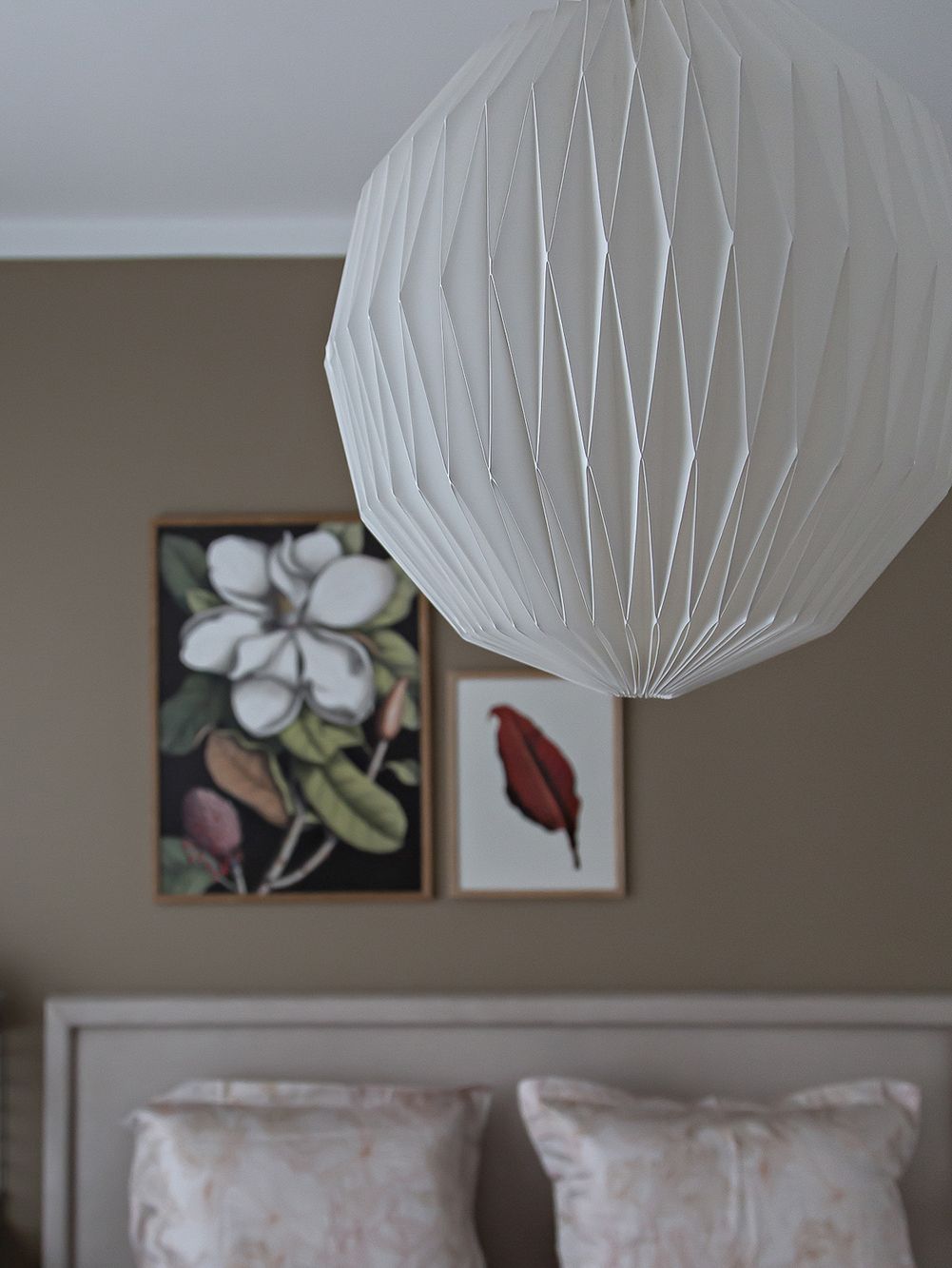 Le Klint: 101
Back to Scandinavian classics, my favorite lamp of all time is Le Klint's model 101, also called the Lantern.
Designed by famous Danish designer and architect Kaare Klint back in 1944, the Lantern is one of the most detailed lamps ever made by Le Klint. Just like all their pleated lamps, it is hand-folded in Odense, Denmark. An interesting fact is that there are very few ladies in the world who know how to fold a lamp like this. It takes about three years for the folders to learn how to pleat and fold all the shades!
"Just like all Le Klint's pleated lamps, the 101 is hand-folded in Denmark."
On several occasions, I had a chance to see those ladies at work. It is absolutely mesmerizing to watch their skilled hands folding and pleating these graceful shades from single sheets of foil that turn into pieces of art! That is one of the reasons why I have a particularly weak spot for all the Le Klint lamps and why so many of them decorate our home.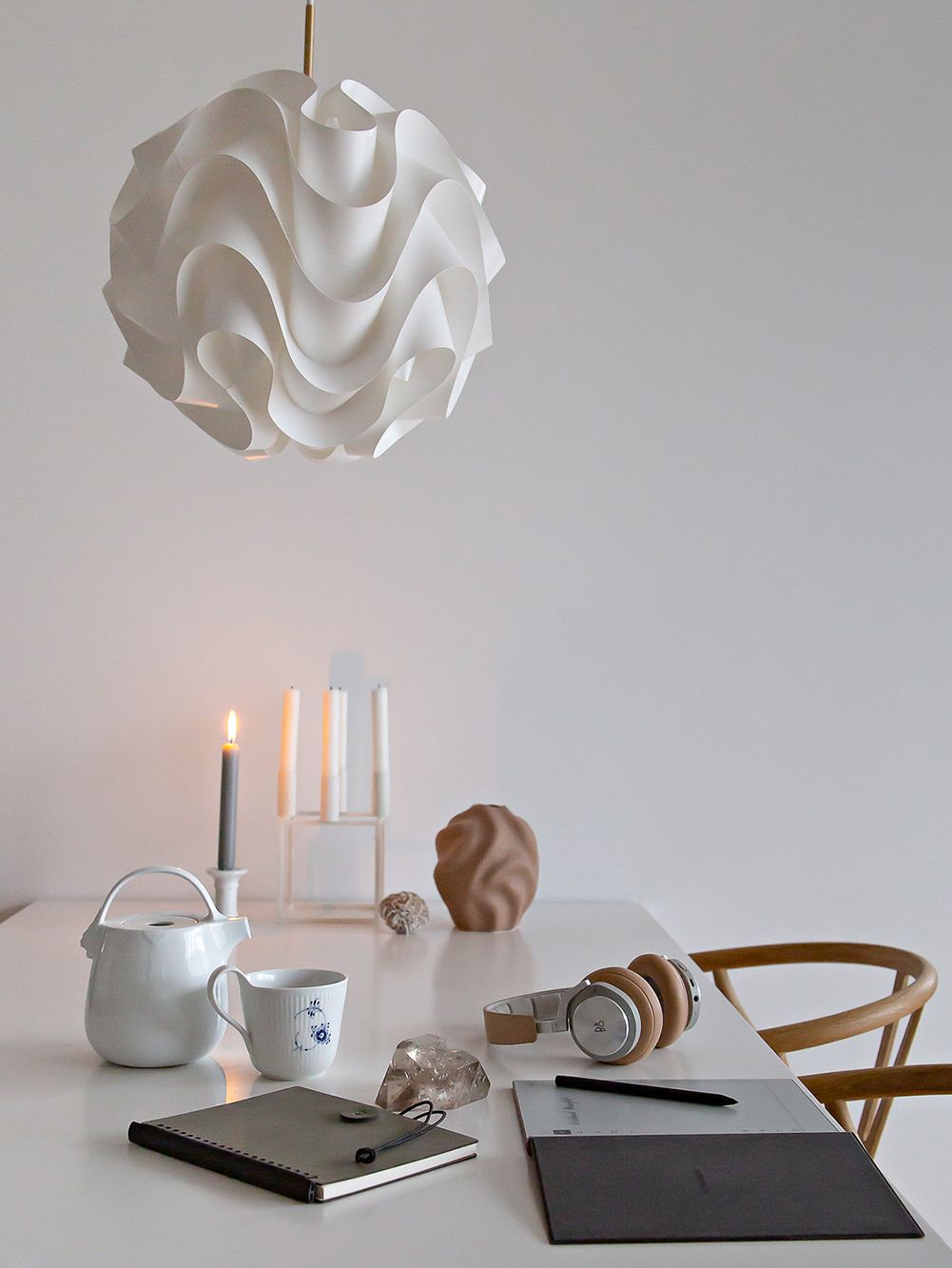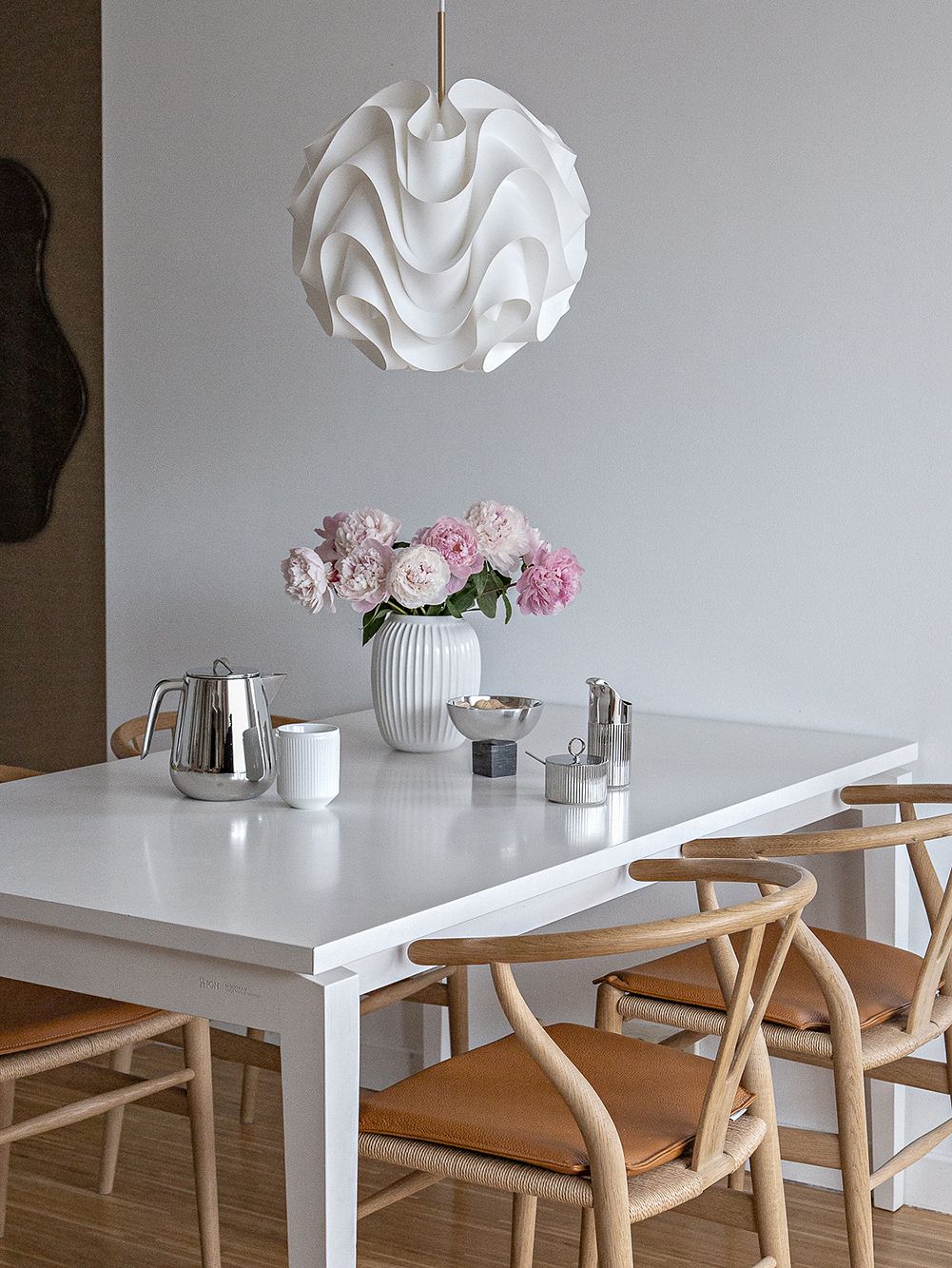 Le Klint: 172
Wrapping up, but staying in the dining area and with Le Klint lamps, I wanted to share my infatuation for the charming model 172, which was designed in 1971 by then an architecture student and now a famous Danish architect and designer Poul Christensen.
Unlike the vertically pleated lamps known until then, the so-called Sinus lamp became known and loved for its graceful, curved pleats. Ever since it conquered the hearts of design enthusiasts all around the world, many attempts have been made to create similar lamps, but there is absolutely nothing that can come close to the quality, craftsmanship, and charm of the original.
I am sure that it will still be loved by many another 50 years from now.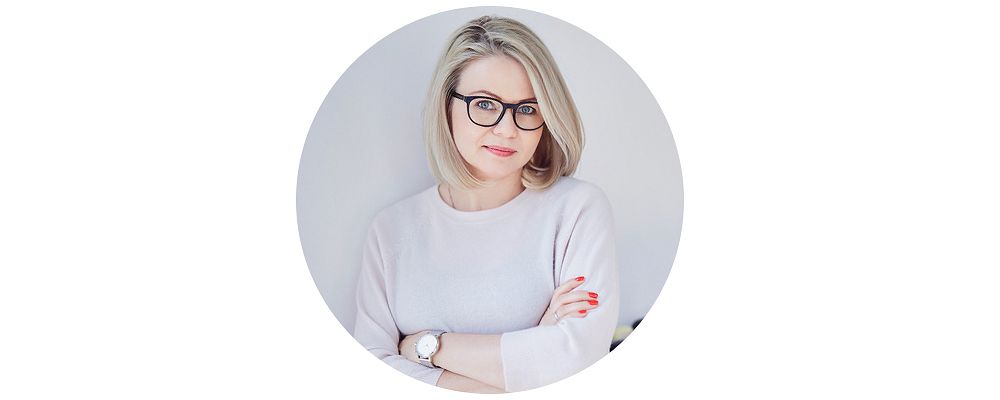 Kasia Rutkowiak is a Polish-born freelance interior stylist, photographer, and writer of the Scandinavian interior and lifestyle blog My Full House, which has followers and readers from all around the world. She is a mother to three Danish-born children and has lived for over twelve years on the island of Bornholm in Denmark. Currently, she resides in Warsaw, Poland.
See also:
• All lamps at Finnish Design Shop >
Text and photos: Kasia Rutkowiak