In December, Finnish Design Shop welcomed a fine selection of fresh arrivals from the likes of Finarte, Marimekko, and the Swedish lighting brand Wästberg. Design Stories picked the five most inspiring ones – take a look and find your favorite!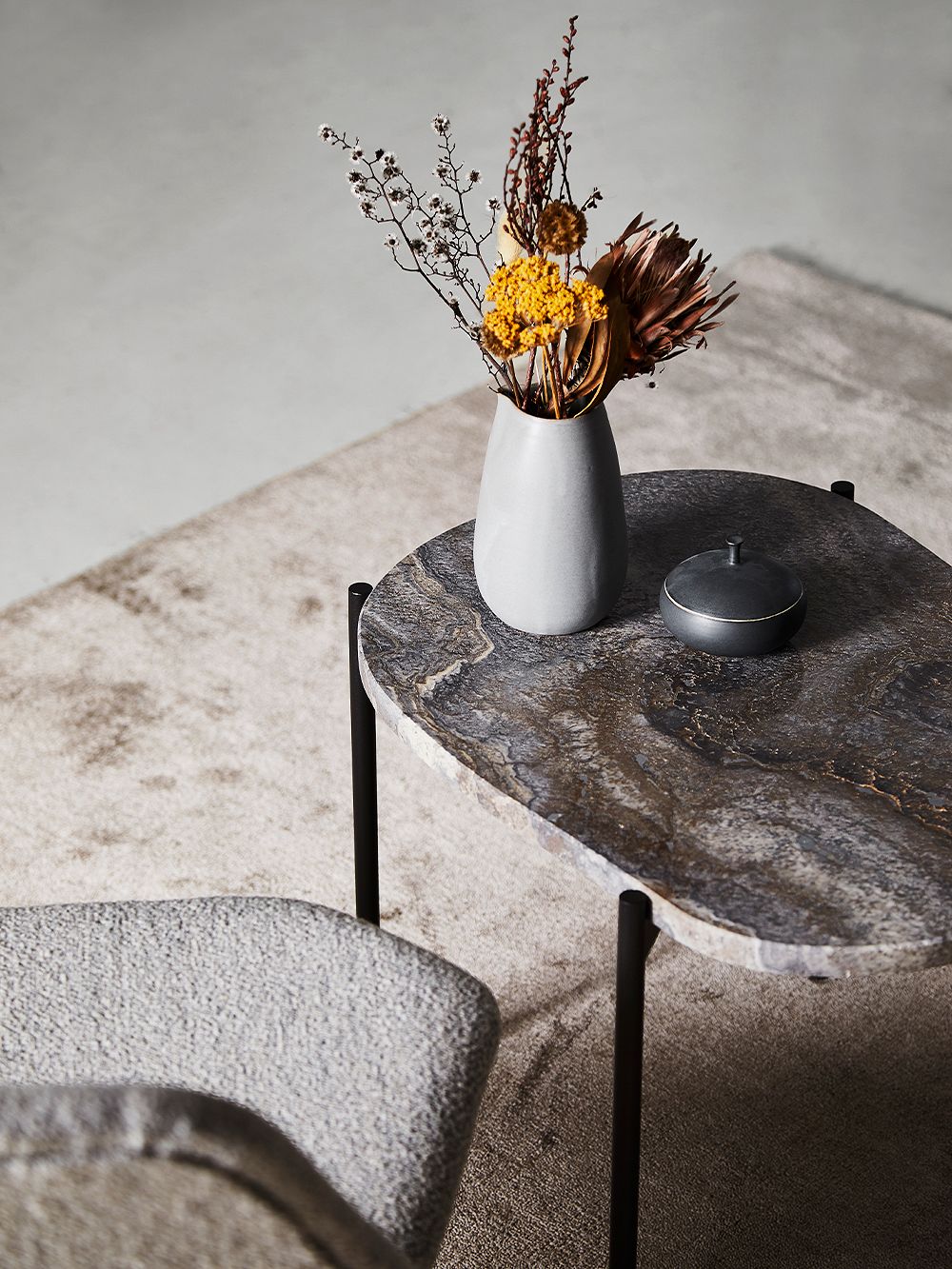 1. Woud: La Terra occasional table
Woud's La Terra table borrows its organic form from pebbles that have been rounded and smoothed by waves. One might think that the stone table top is made of marble, but the material is actually another natural stone, travertine. The two look very similar and are easy to confuse for one another, but the rule of thumb is that travertine often looks a bit more warm and rustic than marble.
La Terra comes in three different sizes, each available in either grey or off-white travertine. When choosing the tone, it's important to remember that the colors and veining of natural stone may vary quite a lot – travertine furniture is always unique.
• La Terra occasional table >
• All coffee tables >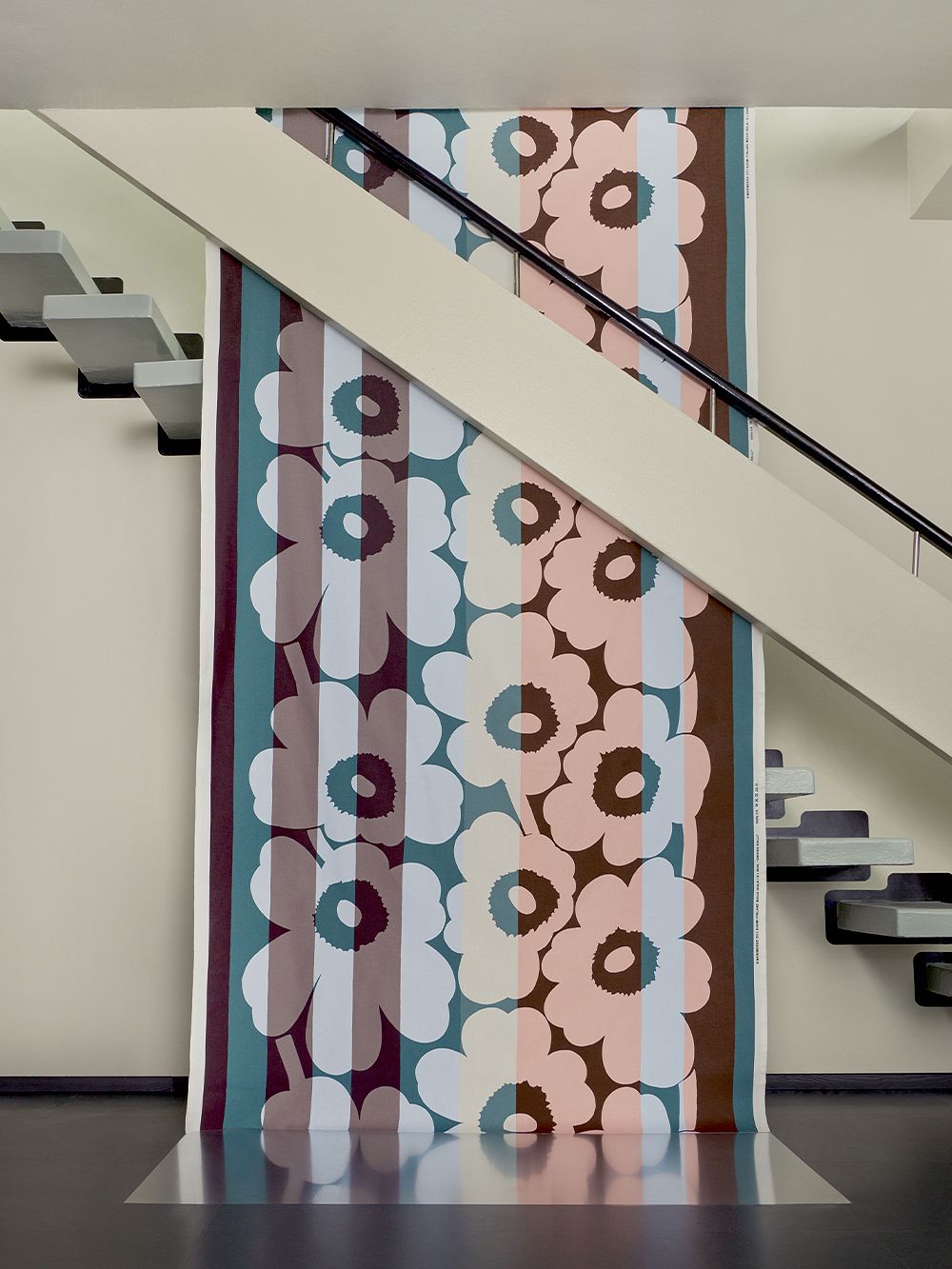 2. Marimekko: Unikko Ralli fabric
Renewing and reinterpreting the classics is something Marimekko does incredibly well time and time again! In December, fan-favorite Unikko was paired with another Maija Isola design from the 1960s, the graphic Ralli, resulting in a rhythmical, striped version of the beloved floral pattern. The thick cotton fabric, printed in Helsinki, can be used to sew a custom tablecloth, curtains, or a cushion cover.
• Unikko Ralli fabric >
• All fabrics >
• Read also: Marimekko's 2022 spring collection sees nature awaken after winter >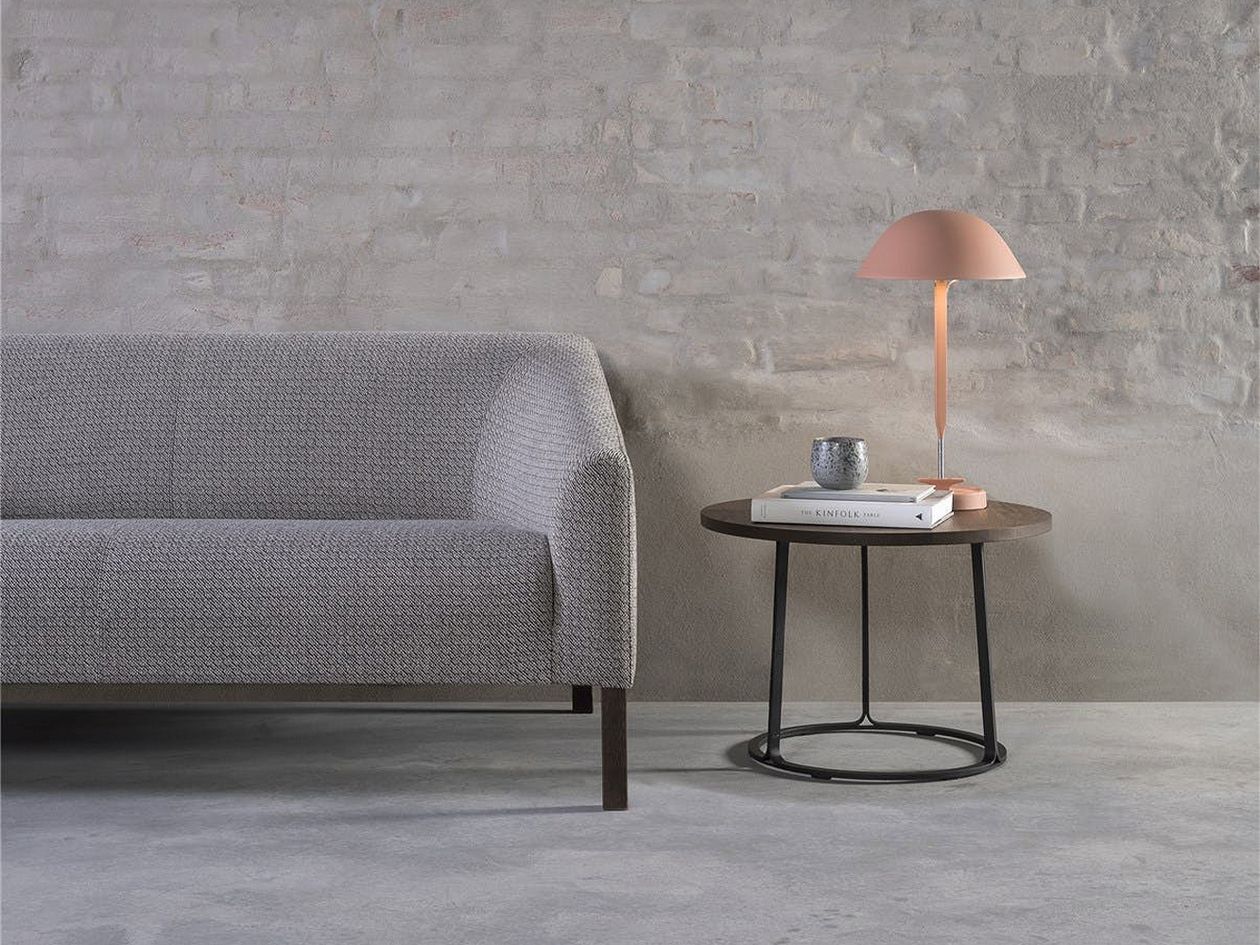 3. Wästberg: Sempé table lamp
Wästberg's Sempé table lamp is part of the eponymous lighting collection, created by French designer Inga Sempé, characterized by a curved shade that resembles a push pin. In addition to the recurring shape of the shade, the collection's luminaires share another design detail: a metal cleat. In the Sempé table lamp and clamp lamp, the cleat can be used to wrap the cord around it like the rope of a boat.
• Sempé table lamp >
• All table lamps >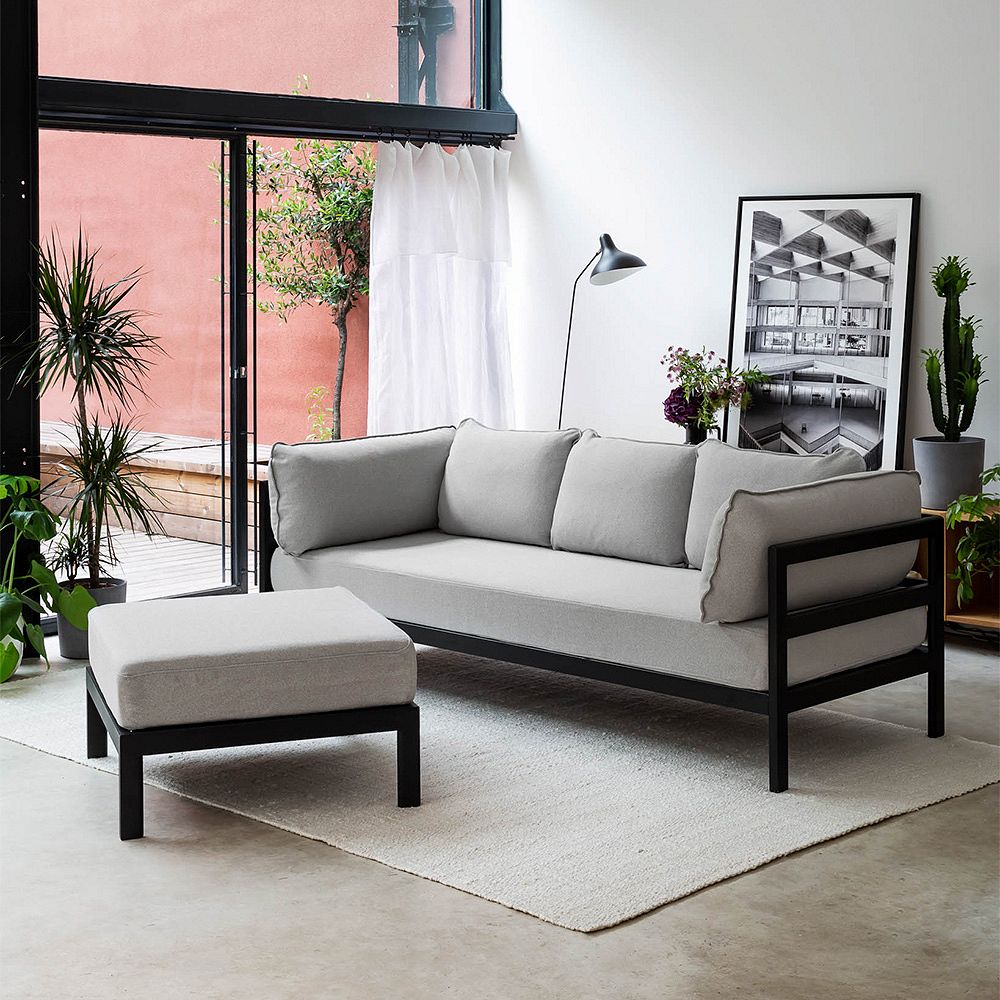 4. TIPTOE: Easy sofa
The French TIPTOE has stepped on new terrain and released its very first sofa. Designed in collaboration with the Swiss studio BIG-GAME, the sofa is manufactured sustainably with special attention paid to its recyclability: all of the sofa's materials can be recycled when they reach the end of their lifecycle. To make this possible, the sofa's different parts are not joined with glue or staples, allowing them to be easily disassembled and recycled when needed. A small yet so very significant detail when it comes to sustainability!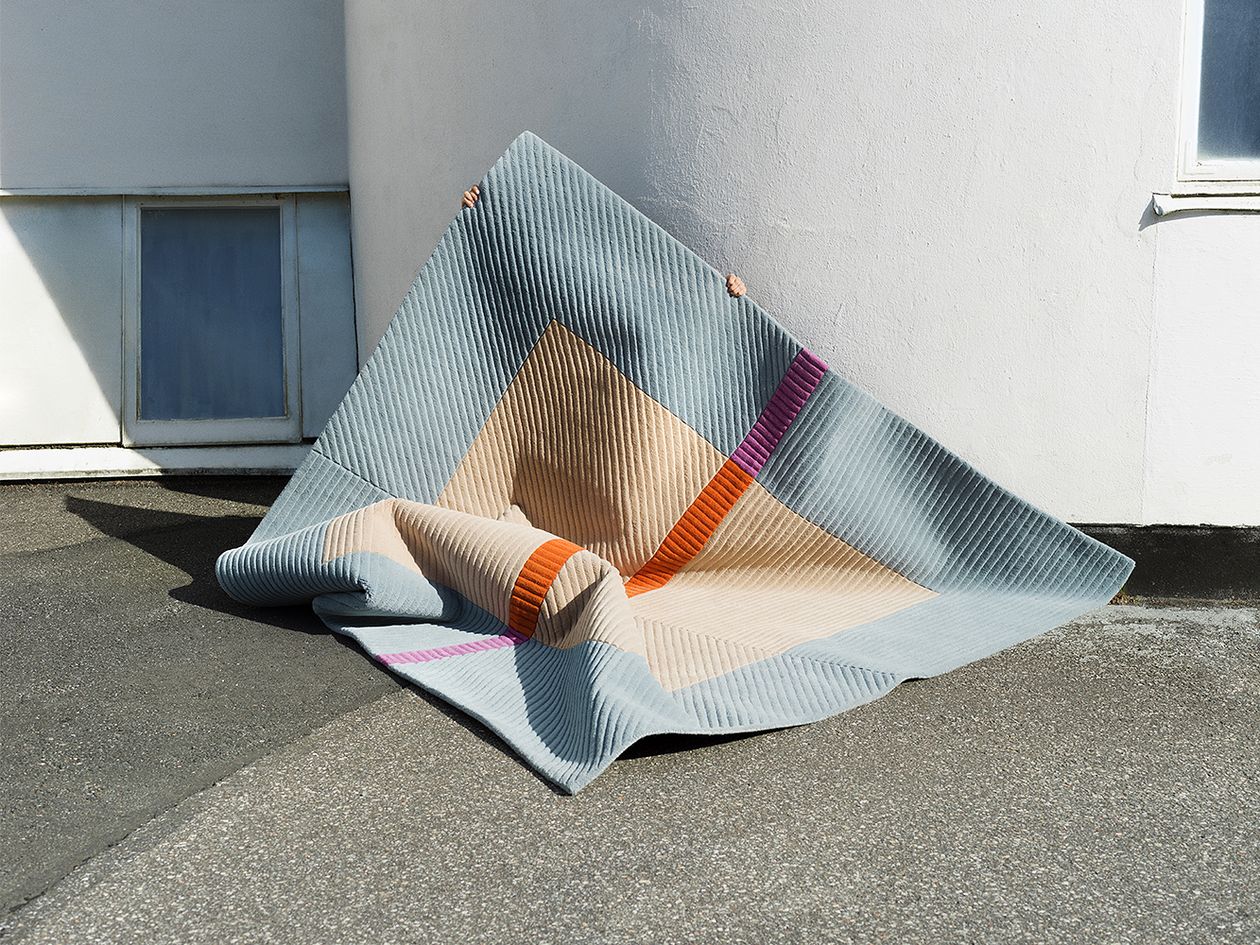 5. Finarte: Akaatti rug
Created by Finnish duo Juslin Maunula for Finarte, the Akaatti rug boasts a striking design based on bold colors and a varying surface structure. Although what catches the eye first is, without a doubt, the colorful line crossing the rug, the surface is also decorated with a special pleated structure that changes direction in different parts of the rug. The subtle pattern evokes images of pleated garments or fluted stones, and no wonder: designers Laura Juslin and Lilli Maunula sought inspiration for the design from both fashion and architecture.
By the way, Finarte recently joined Franckly, Finnish Design Shop's marketplace for pre-loved design, which means that the brand's gorgeous rugs are now easier to find also as pre-owned treasures.
• Akaatti rug >
• All rugs >
Check out all our latest arrivals:
• What's new at Finnish Design Shop >
Text: Emmi Ratilainen Images: Manufacturers