It's not a secret that nature has inspired designers and other artists through the ages. Take a look at the Finnish Design Shop's favorites for January, which include fruits, plants, animals and other wonders of Mother Nature.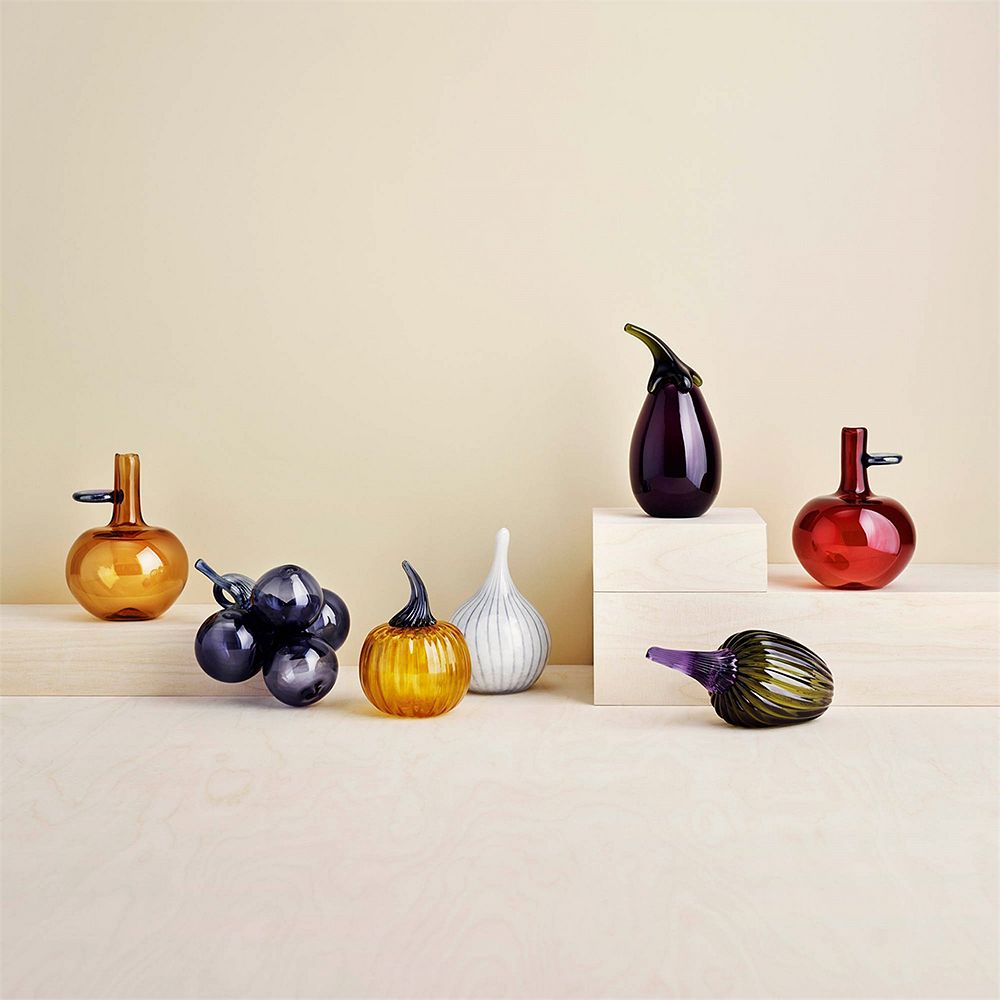 1. Iittala: Oiva Toikka's Fruits and Vegetables art glass series
Eating your greens has never been this much fun! Iittala has re-launched the colourful and witty Fruits and Vegetables art glass series, originally designed by Oiva Toikka in 1989. The collection includes - as the name already suggests - vegetables and fruits, all made of glass. 
Each whimsical veggie is made by mouth-blowing at the Iittala glass factory in Finland, making them all one-of-a-kind art pieces that not only demonstrate the infinite imagination of Oiva Toikka, but also the stupendous skills of Iittala's glassblowers.

In addition to the playful vegetables, Oiva Toikka is also known for his fabulously beautiful glass birds. Birds by Toikka series has been complemented with new, glass-feathered creatures: check out the Annual Bird 2023, Blue Charadrius, or the dramatic Ibis bird.
• Iittala's Zucchini glass sculpture >
• Read more: Iittala's spring arrivals 2023 >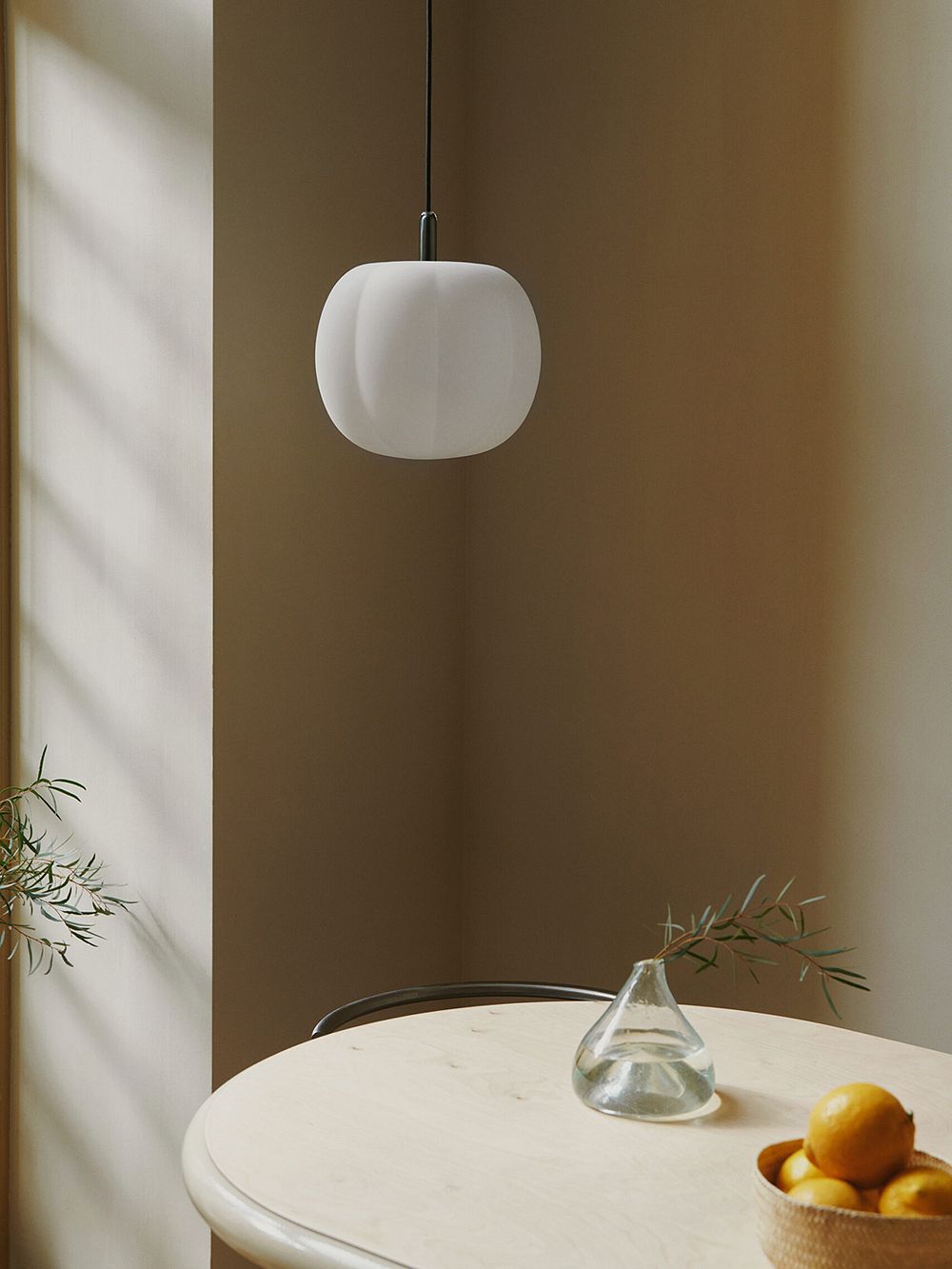 2. Made By Hand: PePo pendant
If you are looking for more of the riches of the plant kingdom, look no further! Made By Hand's new PePo pendant draws inspiration from, among other things, the plump, soft shape of pumpkins. Designed by Nina Bruun, the classically beautiful lamp is made of mouth-blown glass.
The sophisticated PePo ceiling light fits many rooms and situations. The mouth-blown opal glass shade filters the light into a glare-free glow that brings a pleasant atmosphere to all spaces, both private and public alike.
• Made By Hand's PePo pendant >
• All products by Made By Hand >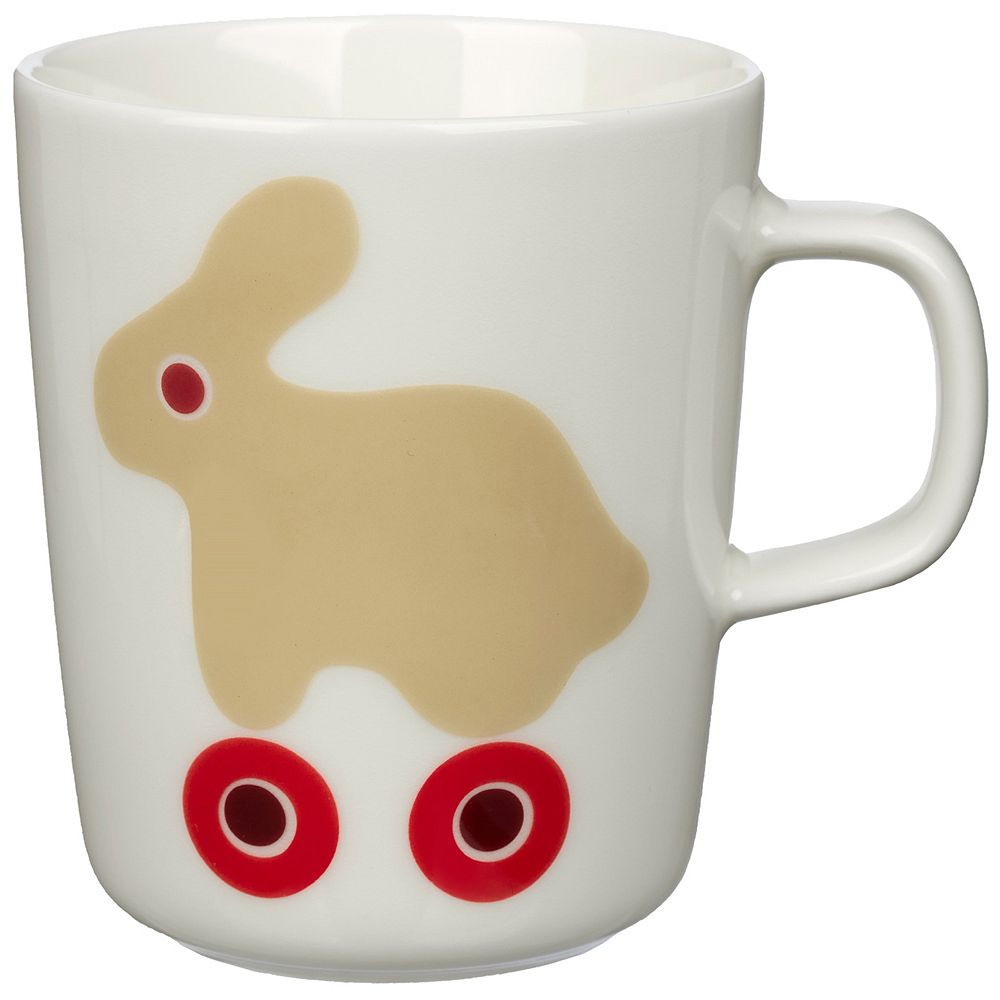 3. Marimekko: Rulla mug
Nature is known to have inspired especially Maija Isola, the former principal designer of Marimekko, but she was not the only one. An animal is adventuring in the new mug designed by Katsuji Wakisaka – and not just any animal, but a playful rabbit on wheels!
And speaking about Maija Isola, January's new arrivals also include Isola's iconic Unikko and Kivet patterns. The loved floral pattern and the familiar stones are available in new colours that combine shades of charcoal grey and unbleached cotton in an elegant way. So it's time to update not only your kitchenware with a few quick bunnies but also the look of your bedroom with flowers and rocks!
• Marimekko's Rulla mug >
• All products by Marimekko >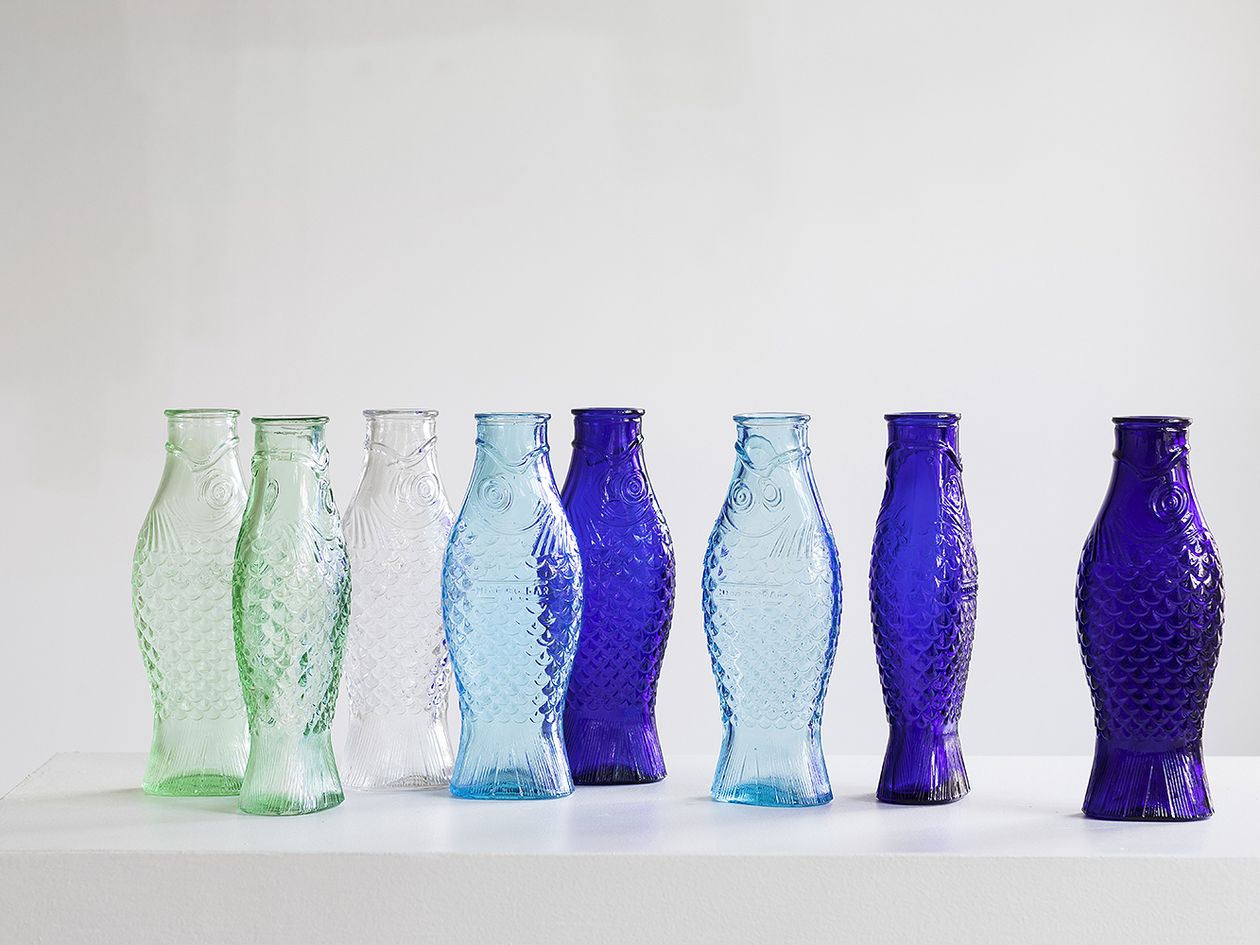 4. Serax: Fish & Fish bottle
Serax's playful fish bottle has been wrapped in a new, captivating shade of light blue. Designed by Paola Navone, the carafe will charm even those who are not the biggest fans of seafood.
The bottle is part of the Fish & Fish collection, which includes different coloured bottles and cheerful serving dishes. The fish-shaped glassware is guaranteed to brighten up the table setting with a good mood and a hint of colour.
• Serax's Fish & Fish bottle >
• All products by Serax >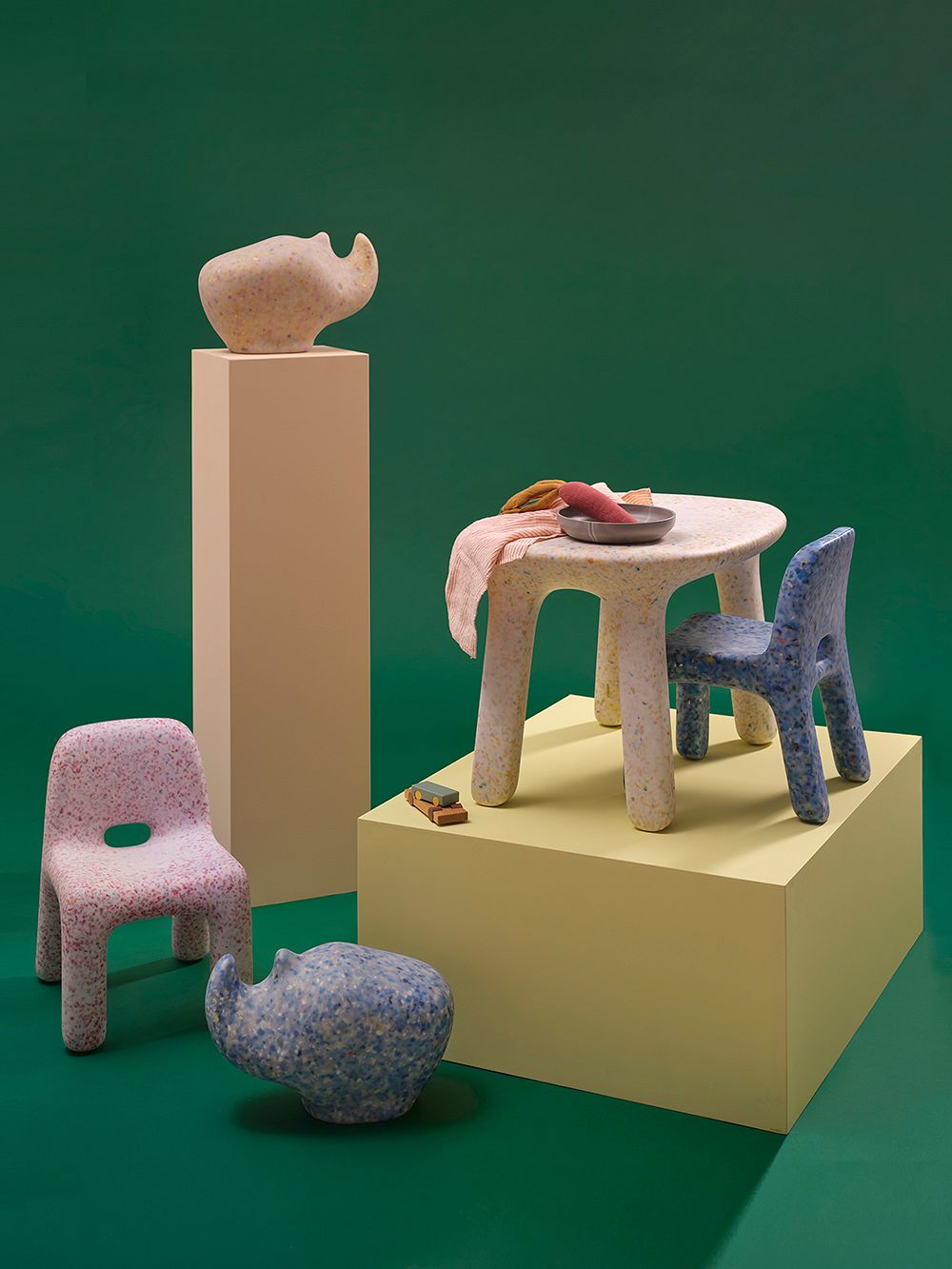 5. ecoBirdy: Rhino lamp
EcoBirdy's sweet Rhino lamp borrows both its name and its appearance from the endangered rhinoceros. The rechargeable lamp raises awareness not only of threatened species but also of the need for sustainable development.
The Belgian ecoBirdy is the newest addition to Finnish Design Shop's comprehensive collection of design brands. EcoBirdy manufactures eco-friendly furniture, designed especially for children – though the products are so stylish that even this rhino might suddenly move to light up the parents' bedroom.
The company uses recycled plastic, made of discarded toys, games, packaging, and bottles which they transform into durable and colourful chairs, tables, lamps and storage solutions for the kids' rooms.
• ecoBirdy's Rhino lamp >
• All products by ecoBirdy >
See also:
• What's new at Finnish Design Shop >
Text: Susa Pääkkönen Images: Manufacturers