Interior architect Maija Rasila talks about her favorite products and styles in Design Stories' monthly column. Right now, Scandinavian trendsetters are head over heels about pastel tones, and she's looking forward to adapting this rising trend to her home this fall.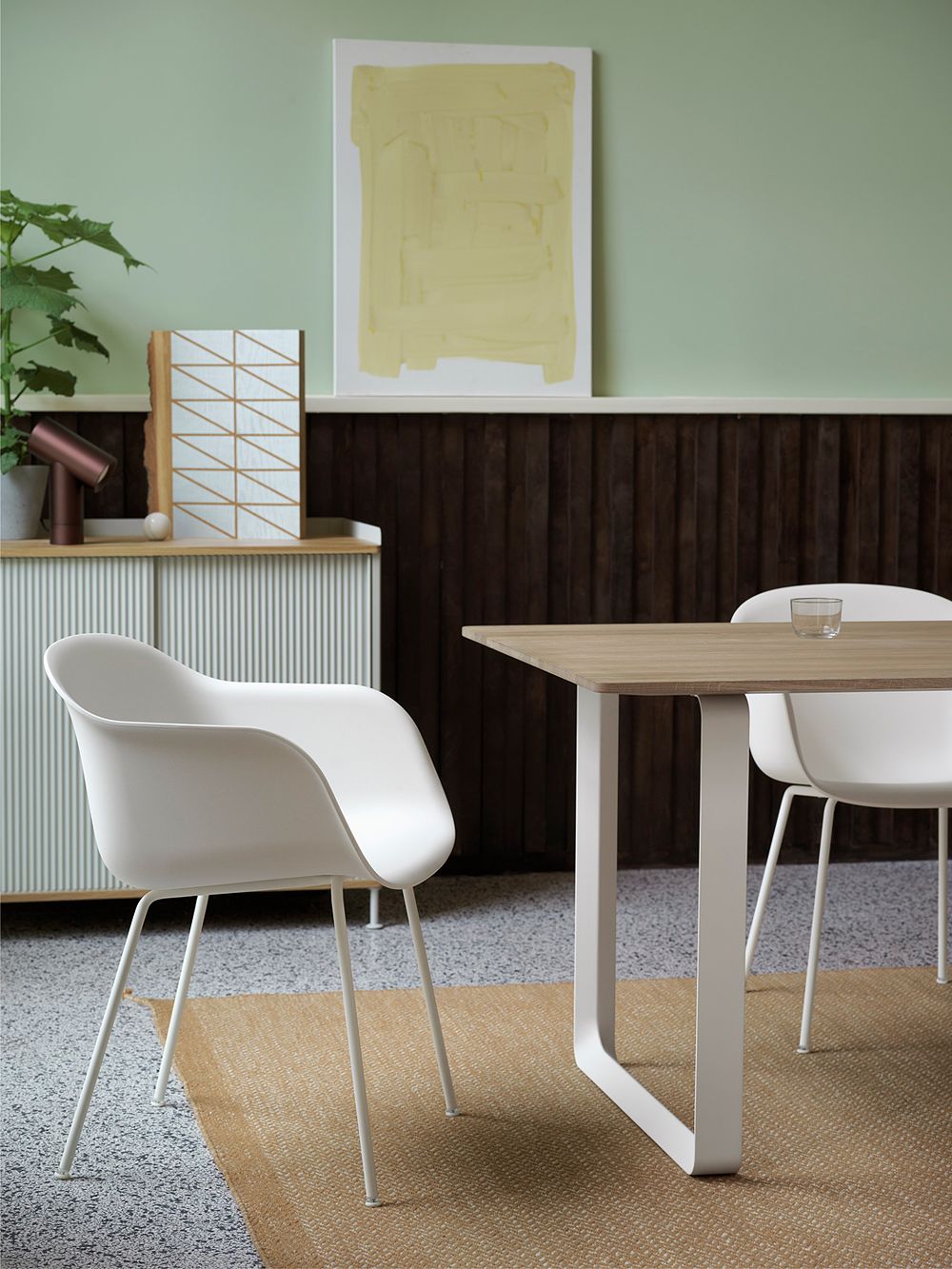 "COLORS HAVE ARRIVED big time in home interiors, a trend which is just coming to Finland. Alongside bright colors, soft pastel shades – for broad-minded, relaxed decor based on mixing tones and nuances – are gaining in popularity. Soft sorbet colors are super trendy, but individual objects can also bring your home's ambience into the present day. To avoid a pasty overall result, combine gentle colors with neutral and classic elements and more expressive details."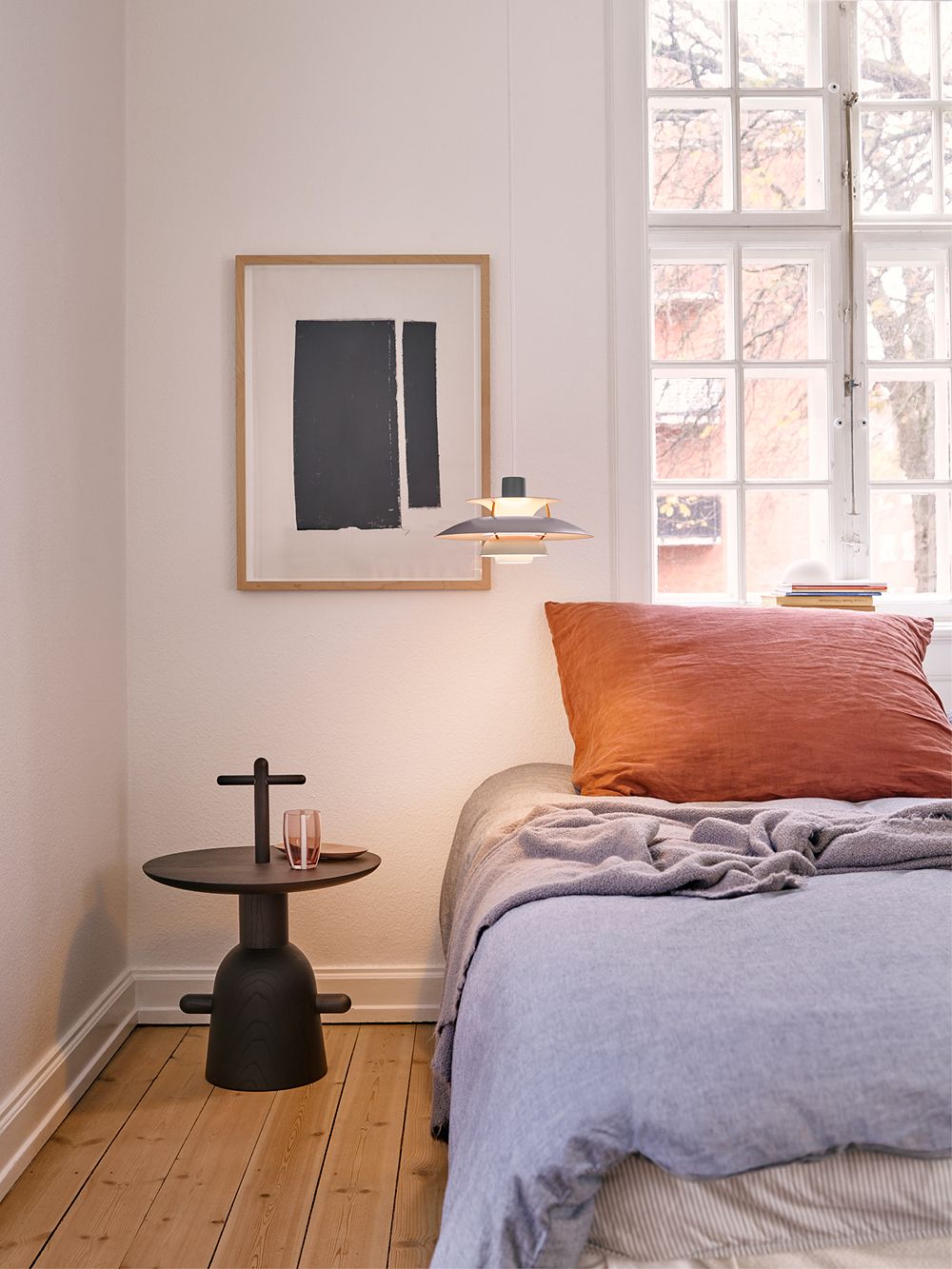 Focus on contrasts
Stronger contrasts and fresh shades bring out the best in pastels, preserving a balanced overall look. The vivid orange cushion and black bedside table are beautiful counterbalances for the lavender bedspread. Pastel tones are also available in Louis Poulsen's classic PH5 pendants. In the picture, the handy compact size of the PH5 Mini pendant makes it a distinctive bedside option, for example.
• Louis Poulsen PH 5 Mini pendant lamp >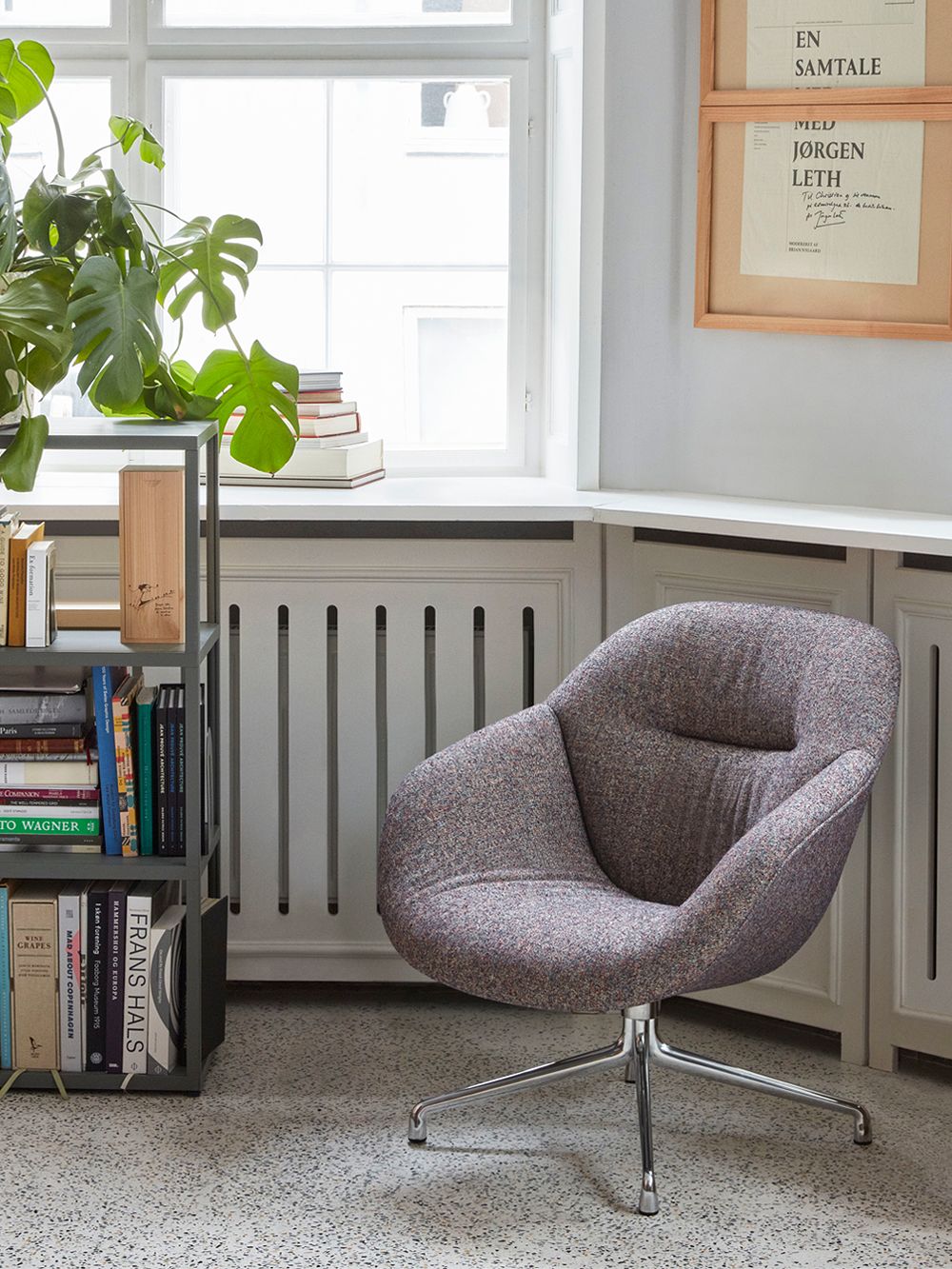 Color your chair
A chair is a great way to add color to an interior. It may be considerably more discreet than, say, a sofa, but it can still have a major effect on the look of a room. Hay has updated its popular chair collection with new Soft versions, upholstered with a soft, relaxed touch. Finding a favorite is easy among the many upholstery options: shading towards violet, the chair in the picture draws the eye, but forms a fairly neutral pairing with the blue-gray walls.
• Hay About A Chair Soft collection >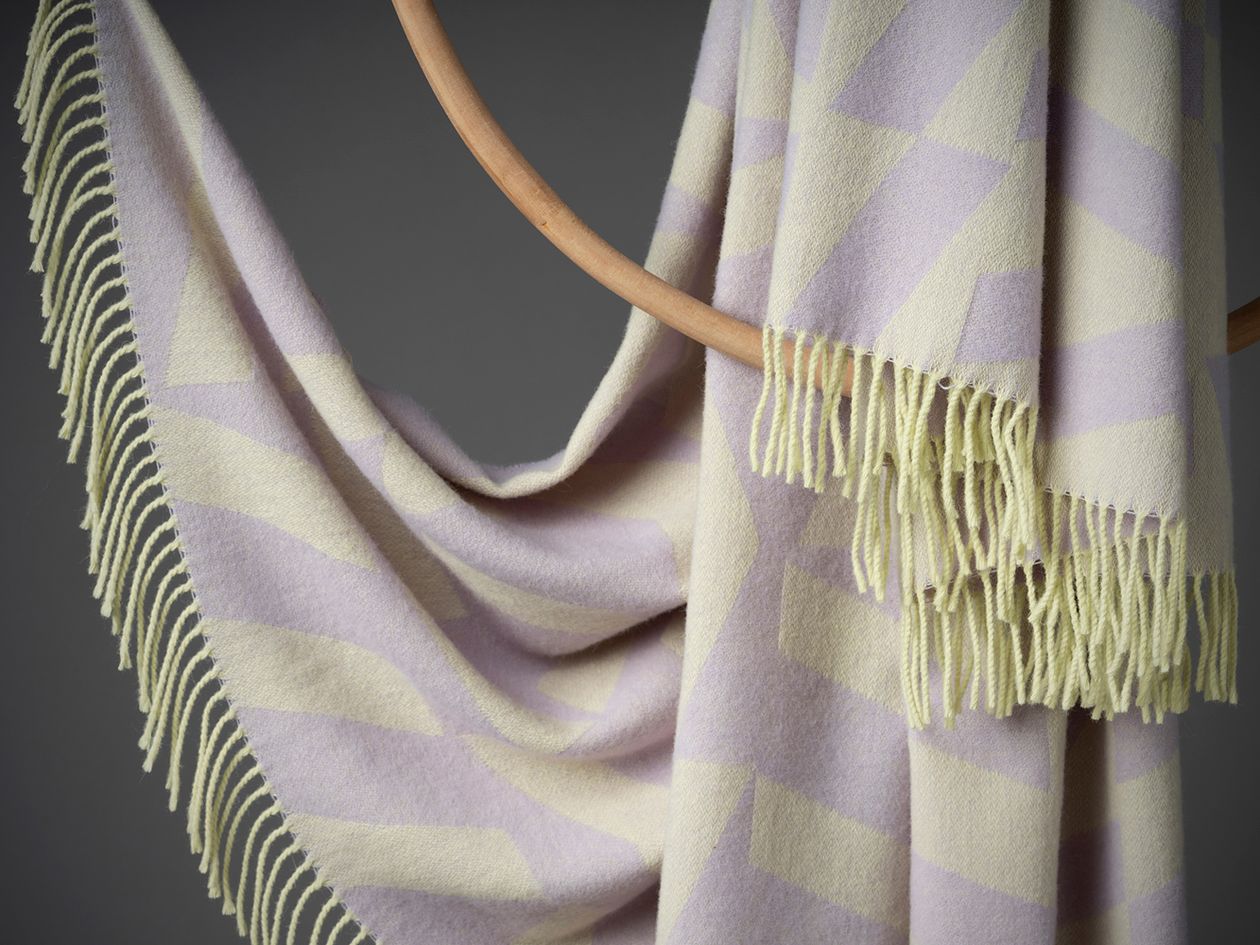 Classic trick
Varying your interior textiles may be old hat, but it's still a sure fix for adding a dash of brightness to your home. It is also an easy and sensible way to try out new tones. Made from a luxurious blend of alpaca and wool, the Dashes throw delights with its combination of lilac and yellow, and contemporary, pale tones. I'd spread it over the foot of a bed together with white sheets, to bring an instantly fresh look to a bedroom.
• Silkeborg Uldspinderi Dashes throw >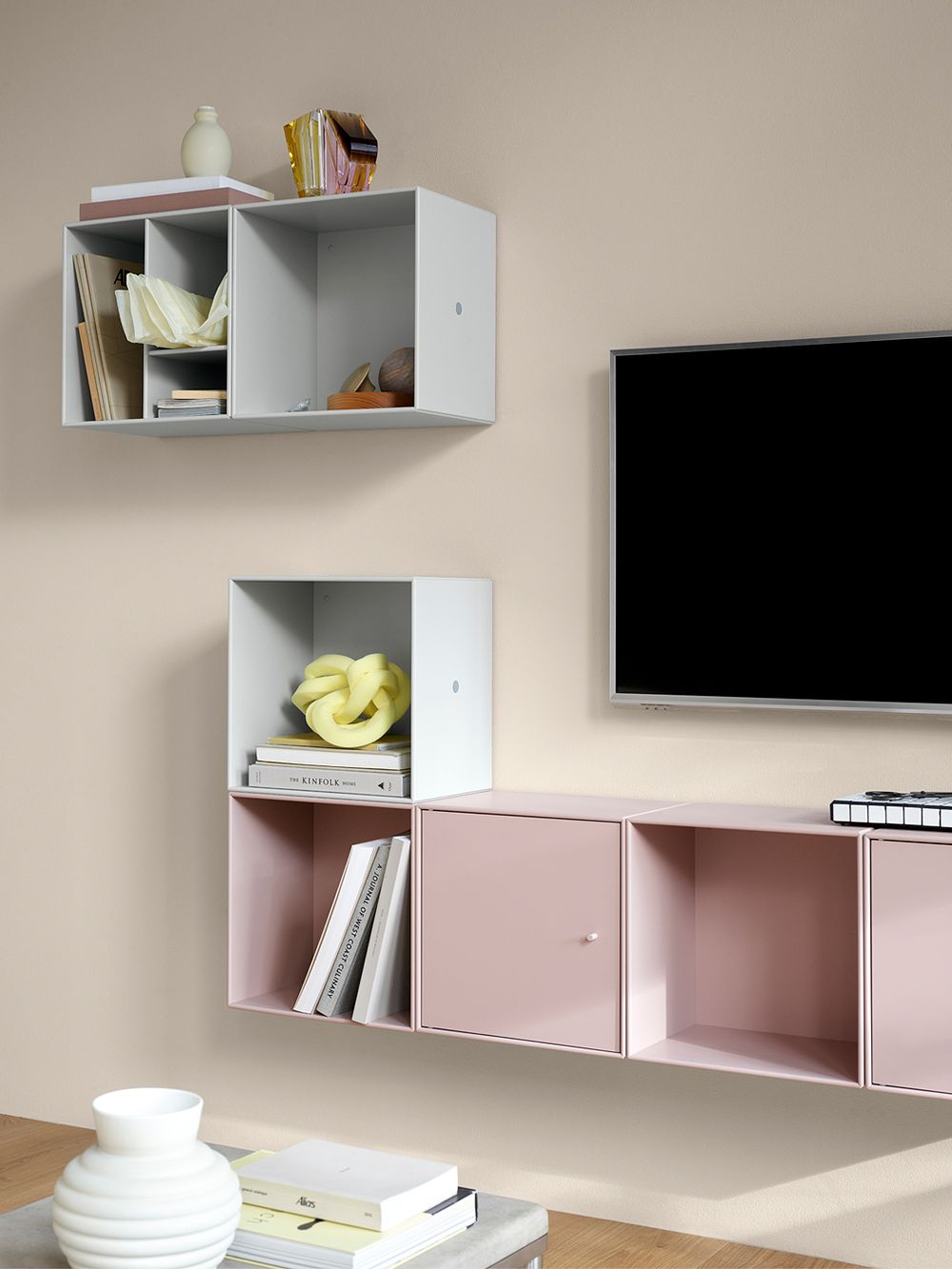 In the candy store
Even storage solutions don't have to be boring. Montana Furniture's Montana Mini collection includes one exquisite tone after another, ranging from rhubarb to vanilla and from chamomile yellow to green. This modular storage system's components can be formed into larger storage assemblies, or used as individual shelves or surfaces. The sky is the limit when combining these versatile modules, which suit almost any purpose. I would try using them to brighten up an austere hallway, or instead of upper kitchen cabinets.
• Montana Furniture Montana Mini modules >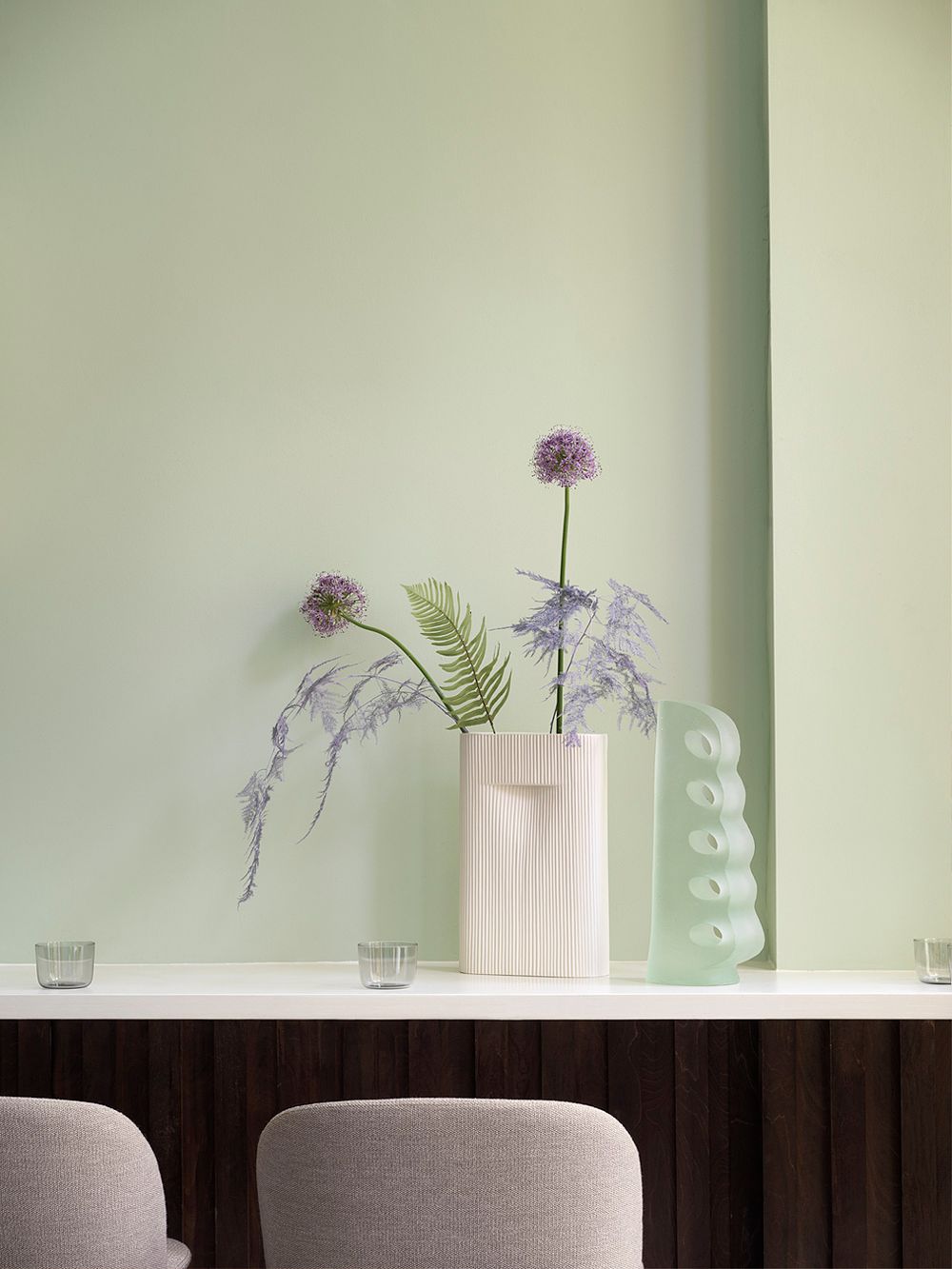 A touch of color for walls
Light, pastel shades are now the trendiest wall colors. Combine these with neutral colors and shapes for a balanced result. The sculptural Ridge vase by Muuto brings contrast and clarity to pastel tones, whereas light-colored flowers amplify the color scheme.
• Muuto Ridge vase >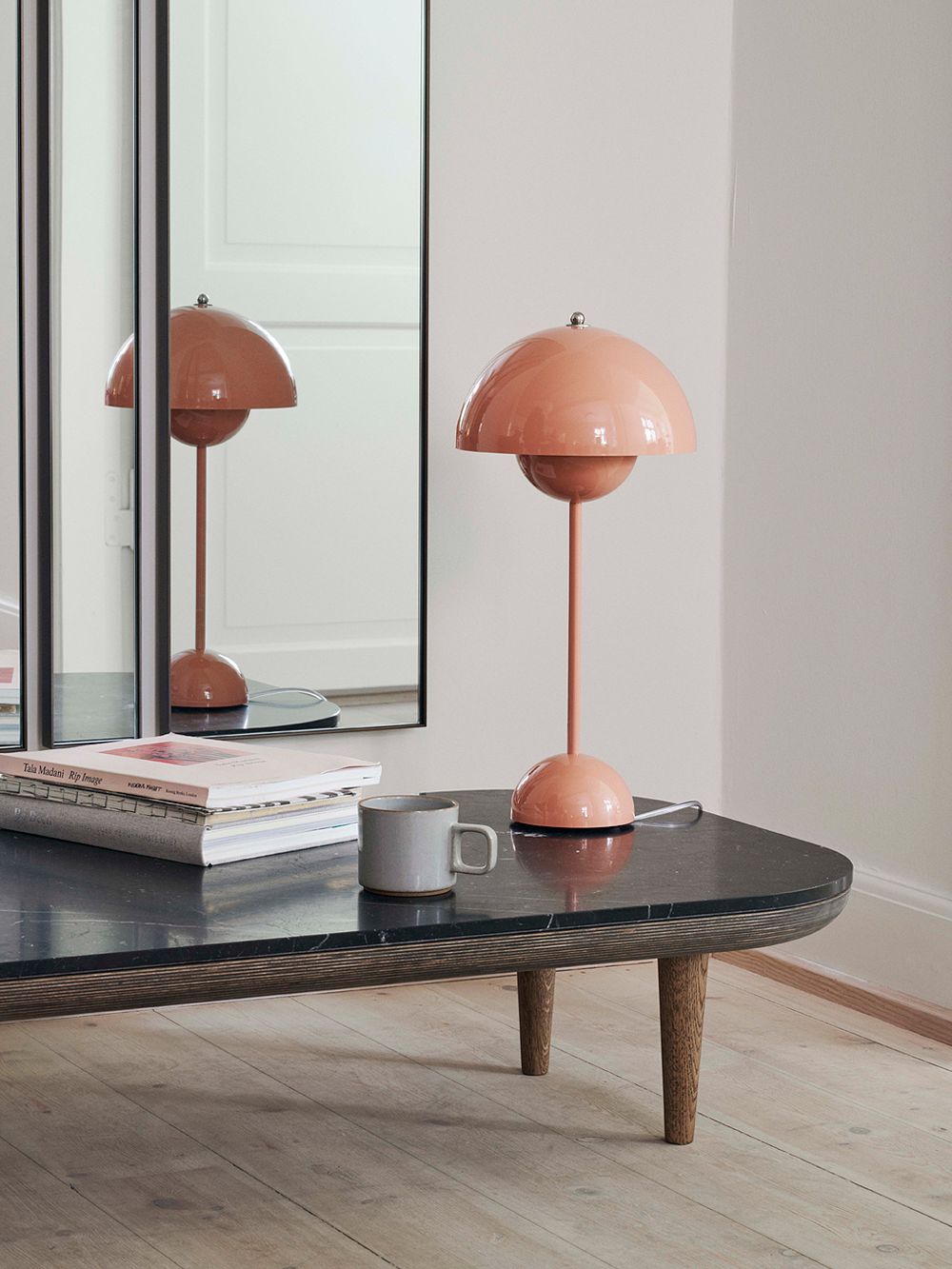 An eye for detail
Try adding single objects as an unobtrusive way of bringing in pastels. Designed by Verner Panton, &Tradition's Flowerpot table lamp reprises a soft beige red tone that accentuates the lamp's clean hemispherical shape and the spirit of the 1960s. A single contrasting color accentuates beautiful natural tones, adding new interest to an interior. Try out different colors boldly, even in homes decorated with neutral shades – just one point of color can be enough to create that 'wow factor'.
• &Tradition Flowerpot VP3 table lamp >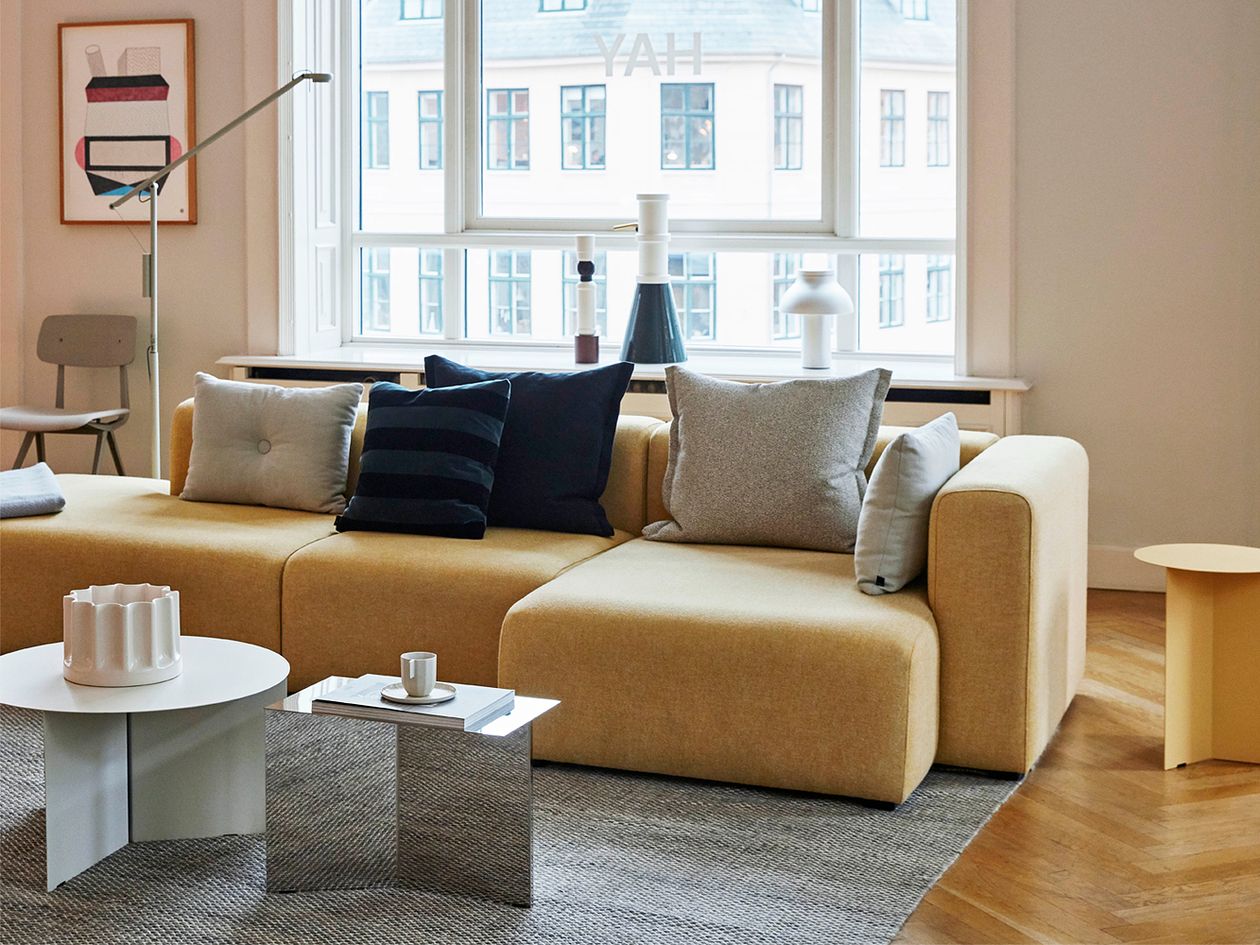 Inspiration for being inspired
I'll be sure to pop into Hay House if I travel to Copenhagen at some point. Decorated with Hay's products, the showroom is an experience in itself: it is brimming with endlessly inspiring color combinations, beautiful design, and trendy elements. Hay House is an easy source of inspiration when using color together with compositions and shapes in your own home.
• Hay House, Østergade 61, 2 Copenhagen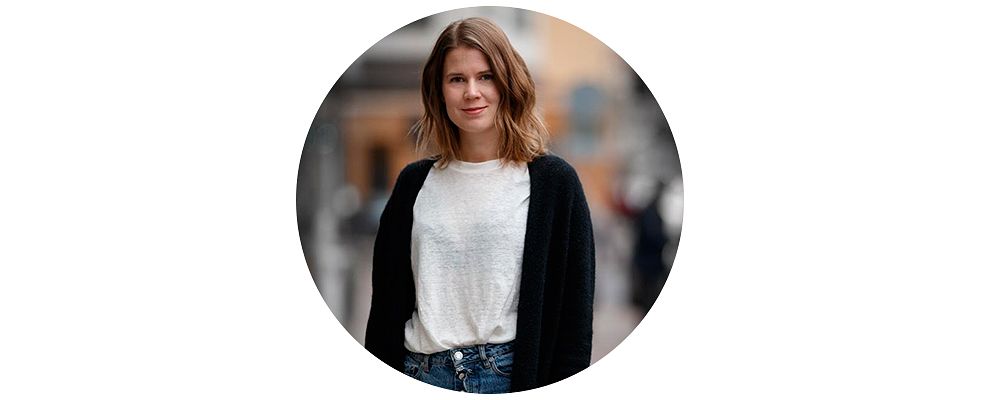 In this column, interior architect Maija Rasila picks the most inspiring products, objects and issues of the month from novel and classic items. She spices up modern Scandinavian style with plenty of details, surprising colors and personal touches.
Text: Maija Rasila Photos: Manufacturers