Swedish Skultuna has imbued the Moomin characters with a touch of elegance and luxury. The sought-after Moomin x Skultuna figurines are plated with genuine gold.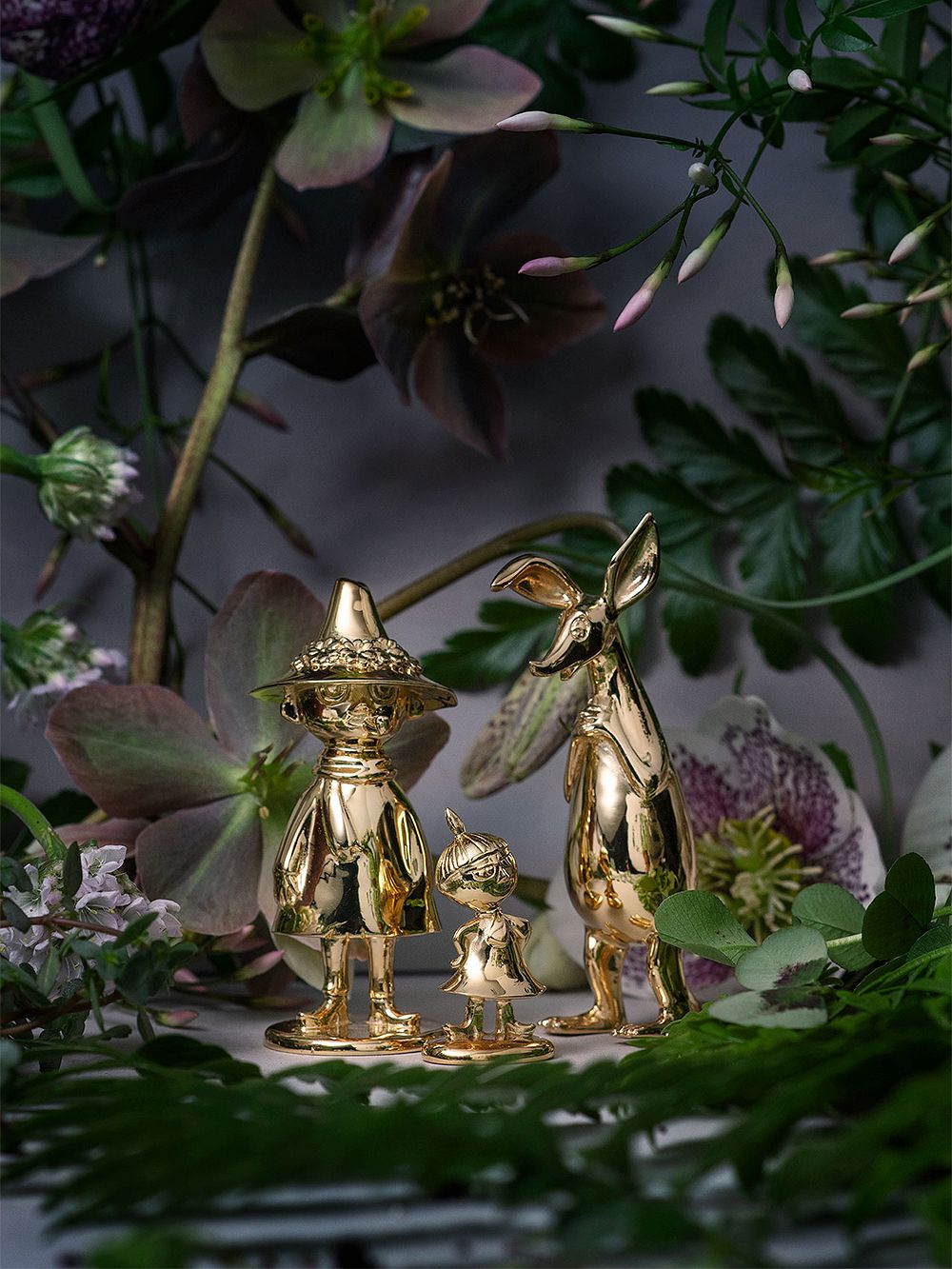 TOVE JANSSON'S MOOMINS have long been much more than just storybook characters for children – they are cherished Finnish icons loved by kids and grown-ups alike. To many, Moomins have also become a zealous hobby in the form of collecting Moomin mugs or other Moomin collectibles.
Now Moomin fans have been treated to a selection of new possible collector's items: gilded Moomin figurines manufactured by the prestigious Swedish brand Skultuna.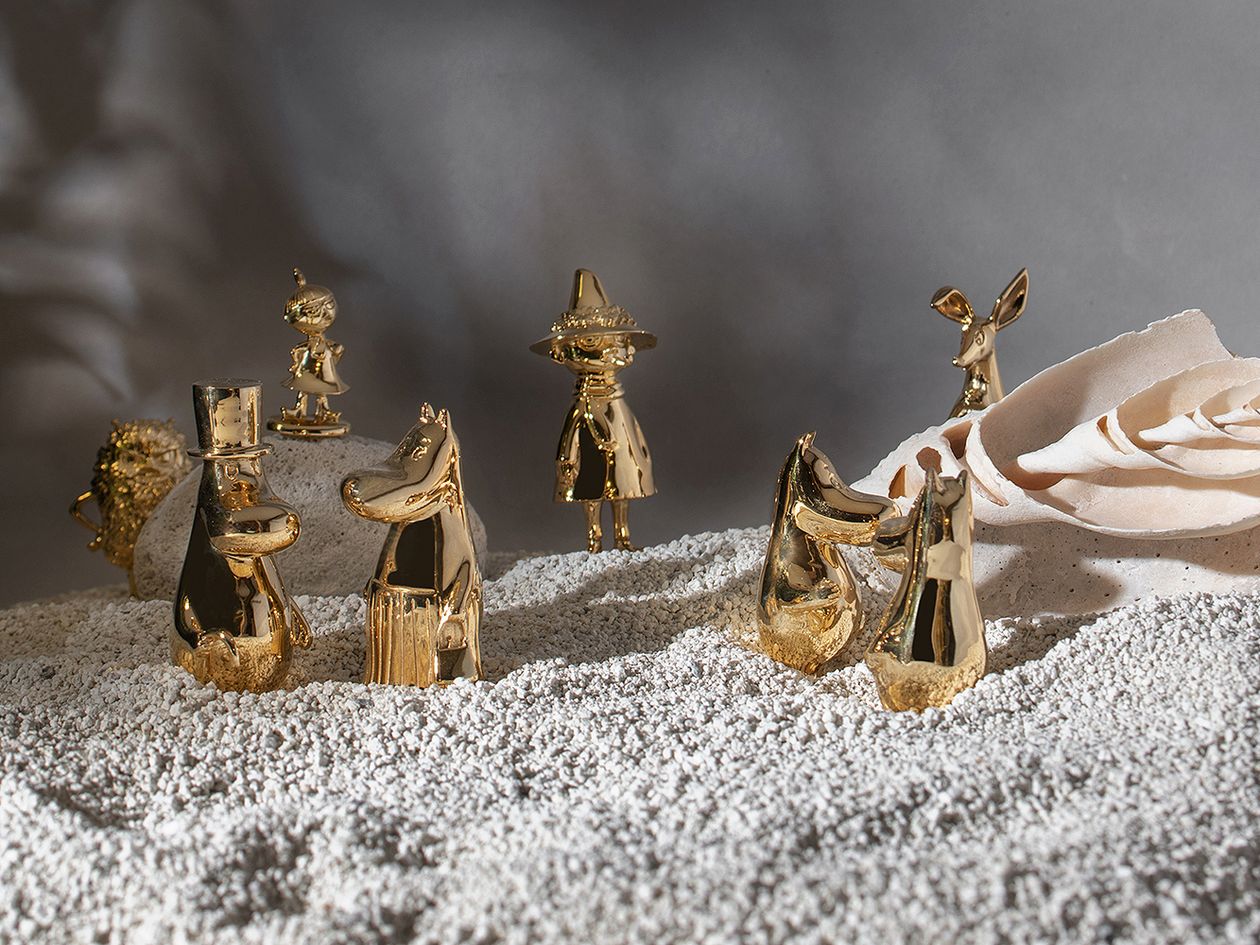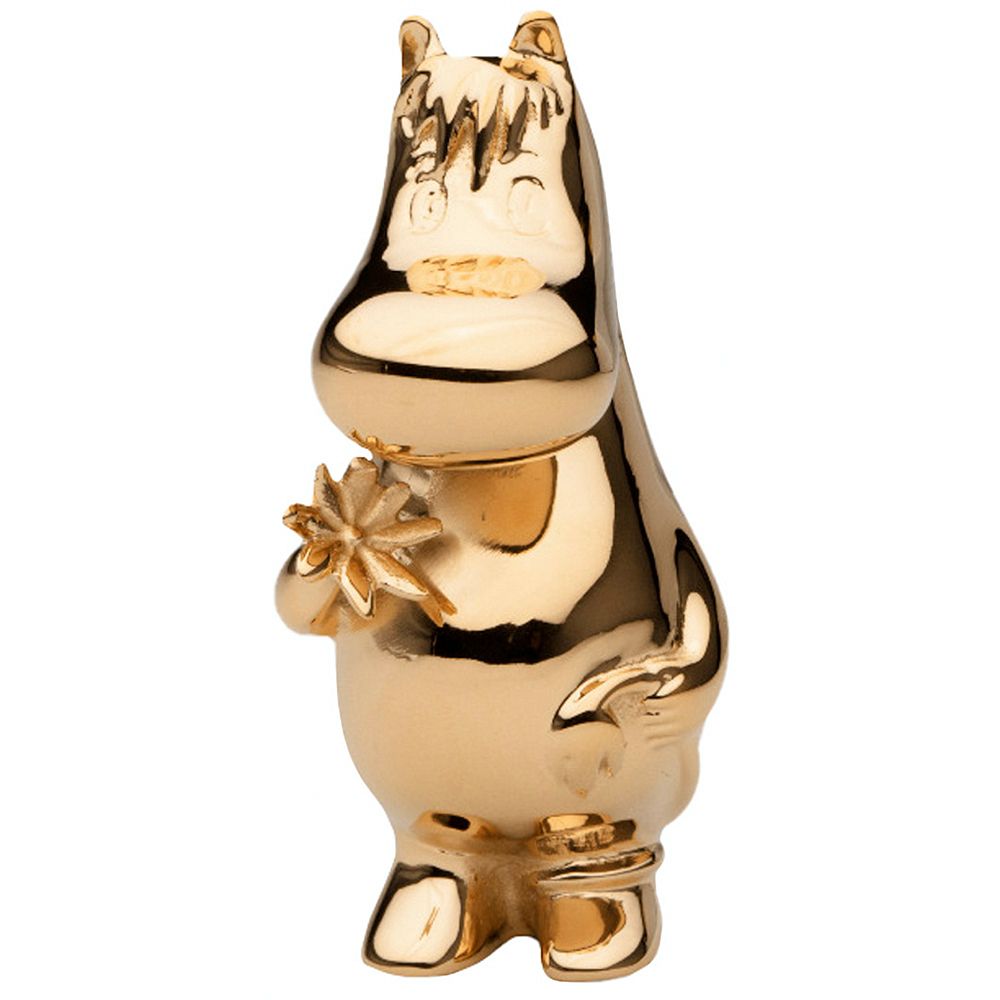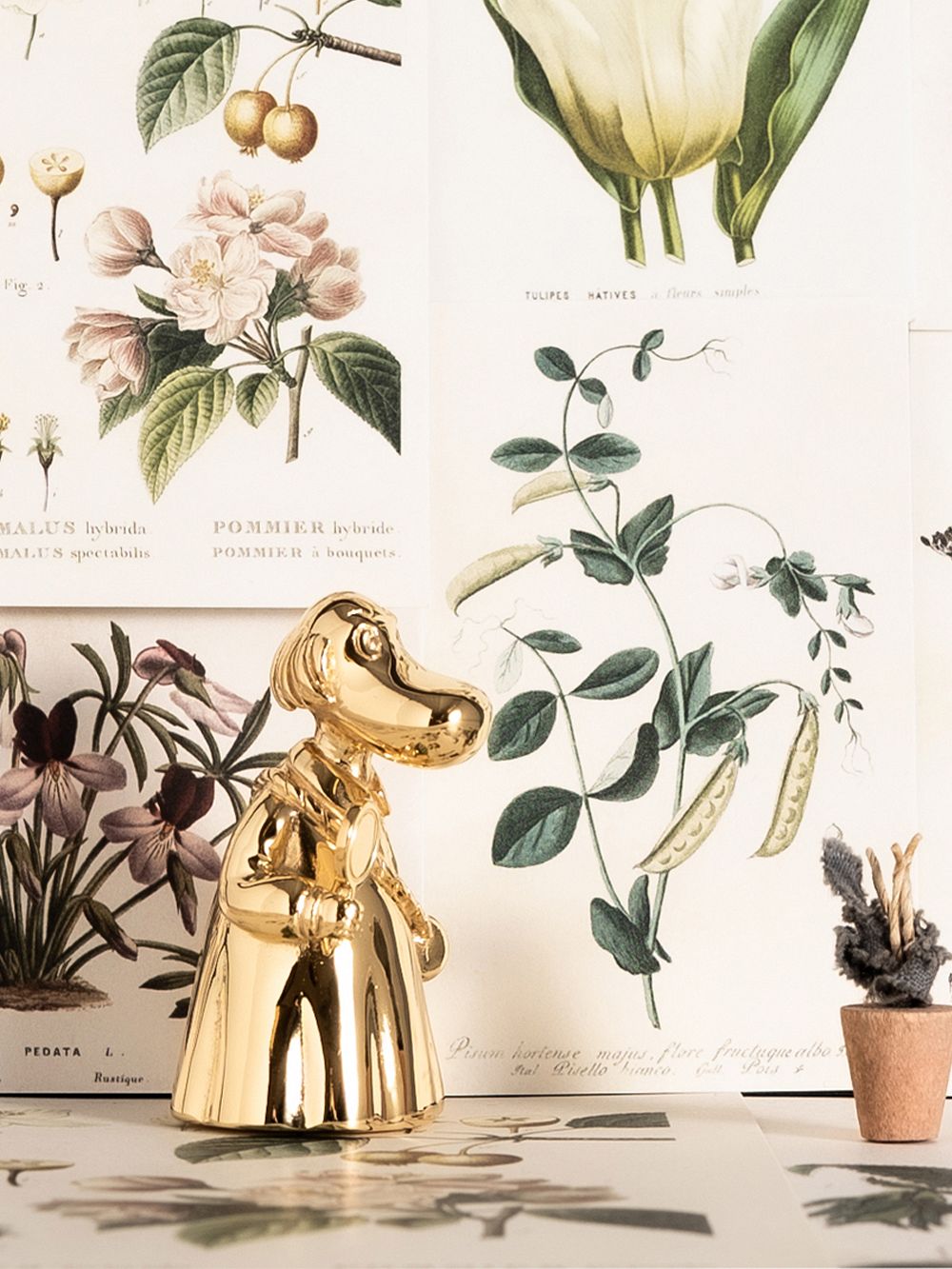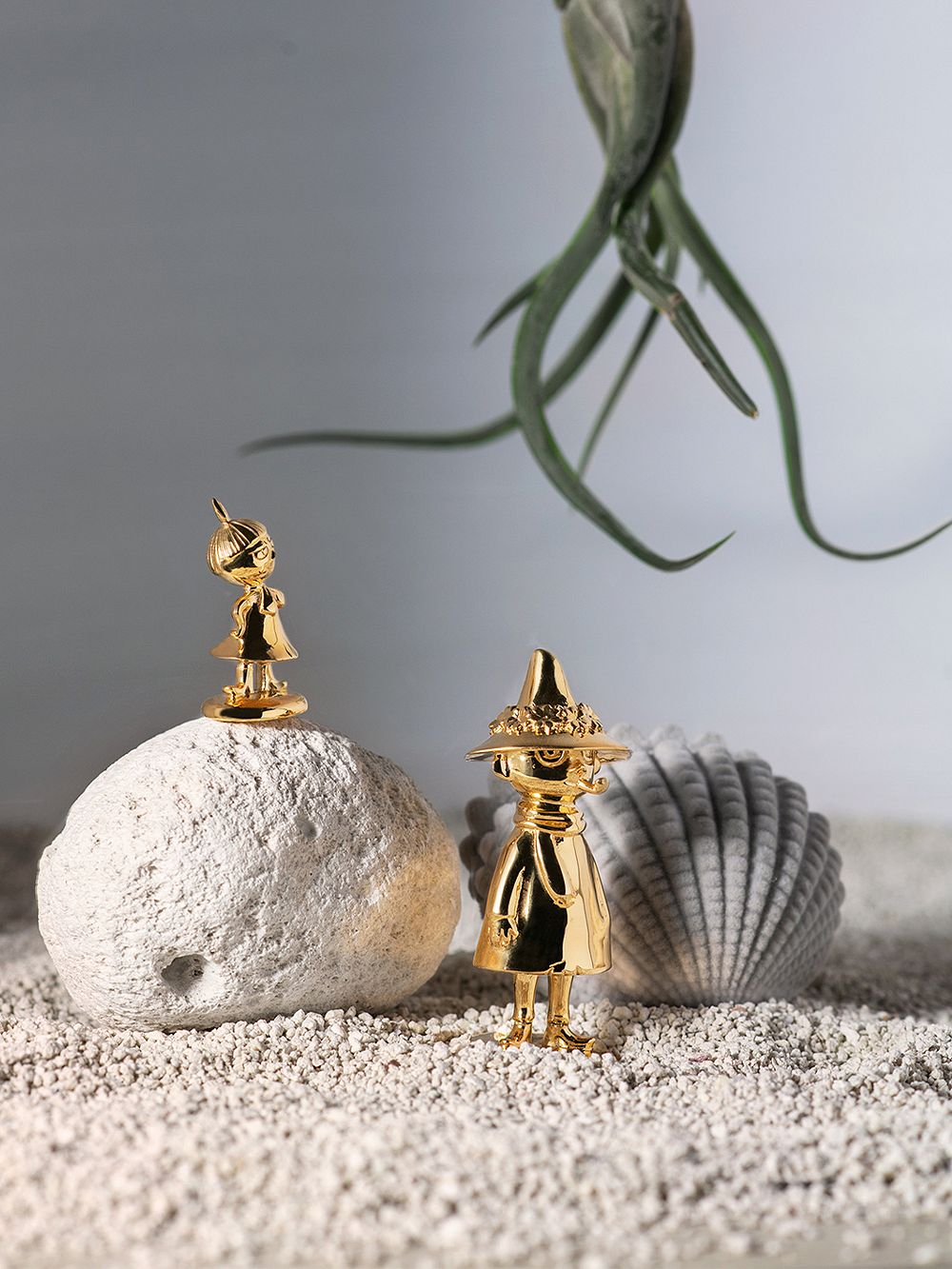 Over the years, there have been many different versions of Moomin figurines from the hand-made dolls by Atelier Fauni to the ceramic mini figurines by Arabia. Skultuna's figurines add a touch of luxury to the beloved characters: the figurines are made of top-quality steel and plated with genuine 18-carat gold.
The collection is simply named Moomin x Skultuna and consists of nine figurines in total. In addition to Moomintroll, Moominmamma, and Moominpappa, the series features the Moomin family's friends Snorkmaiden, Snufkin, Sniff, Little My, Stinky, and the latest addition, Hemulen.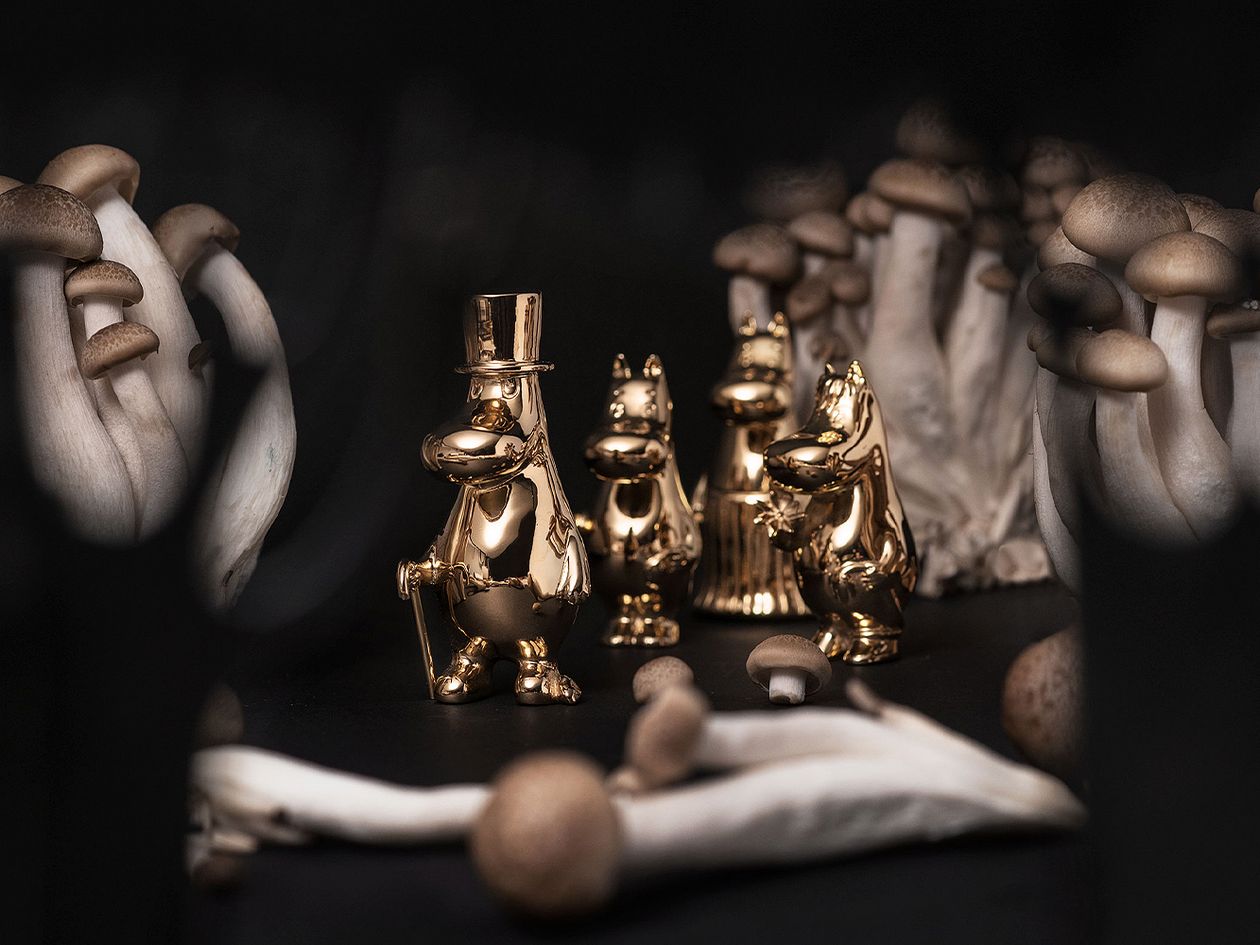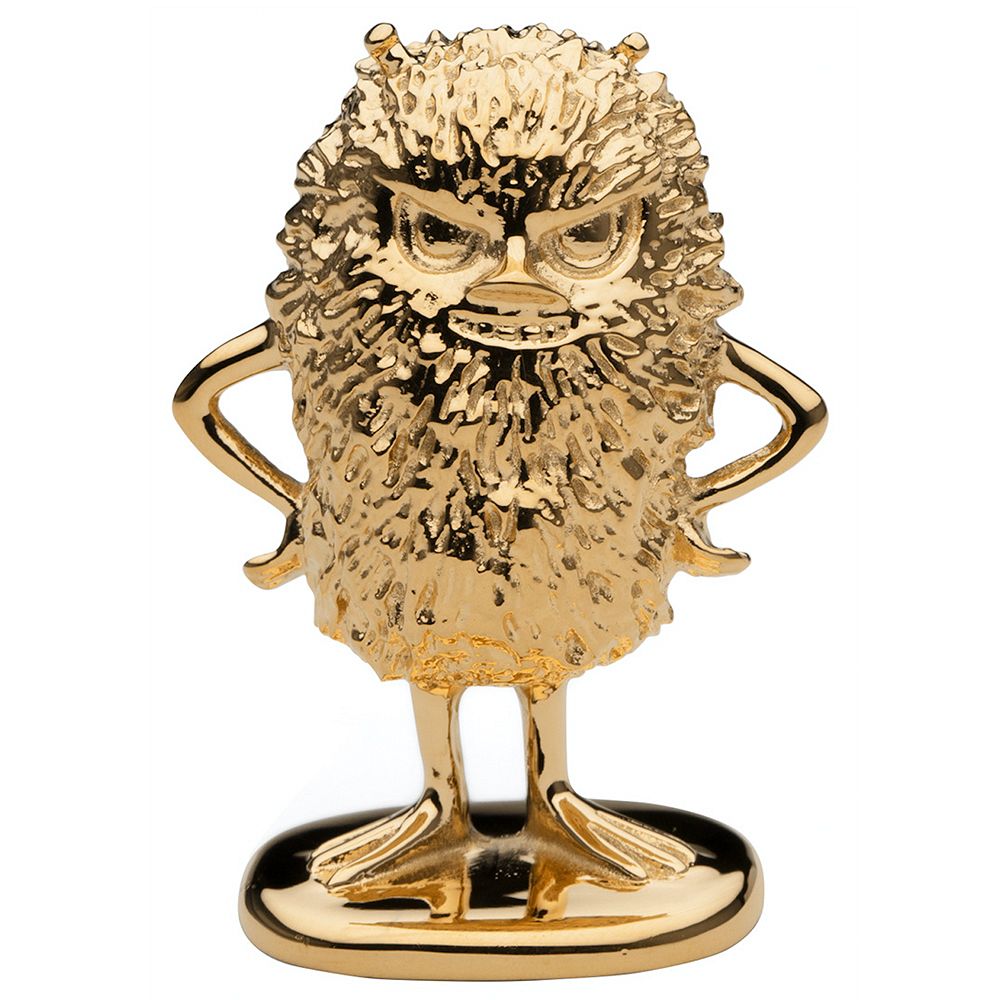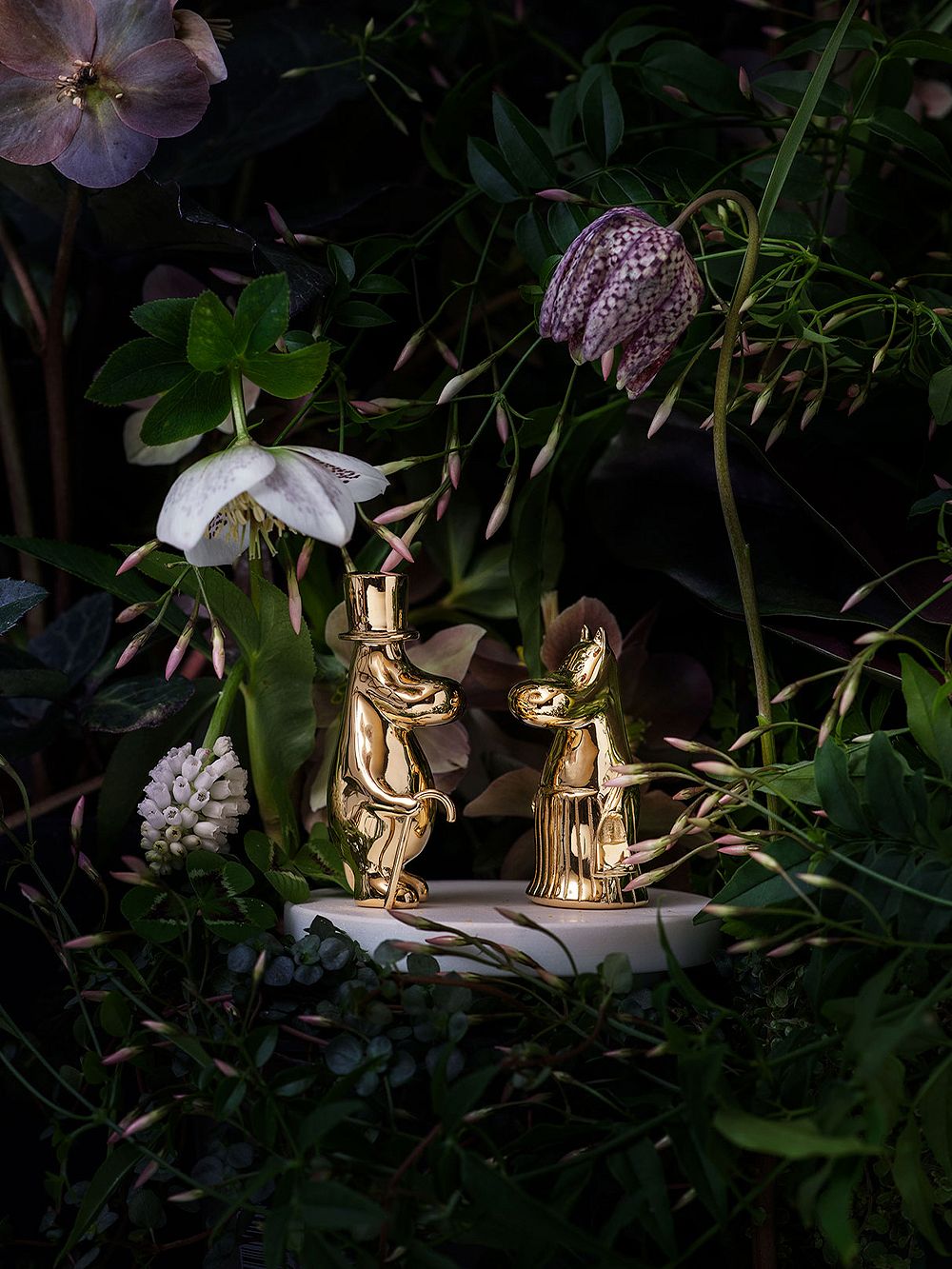 The manufacturer of the figurines, Skultuna, has long traditions in making jewelry and metal products, but instead of gold, the company is best known for its home accessories in brass. Originally, it actually was a brass foundry established by the king of Sweden, Karl IX, in 1607.
During the last 400 years, Skultuna Messingsbruk (Swedish for "Skultuna Brass Works"), has grown into a renowned design brand that has collaborated with a range of acclaimed designers like Thomas Sandell, GamFratesi, and Ilse Crawford. Its products exude timeless elegance and uncompromising quality, sure to last from one generation to the next.
The same goes, of course, for the gilded Moomin figurines. They add a dose of playful elegance to any home and are guaranteed to brighten up the day of every Moomin fan, however young or old!
See also:
• Moomin x Skultuna collection >
• All Moomin products >
Text: Emmi Ratilainen Images: Skultuna