With roots in a small Dutch village, Brabantia has transformed household chores across the world. Now is your chance to enjoy 20% off Bo Touch Bins, Pedal Bins and Laundry Bins by the sustainably-minded brand. Join us in discovering Finnish Design Shop's frequently updated product campaigns, allowing you to save on long-term interior investments.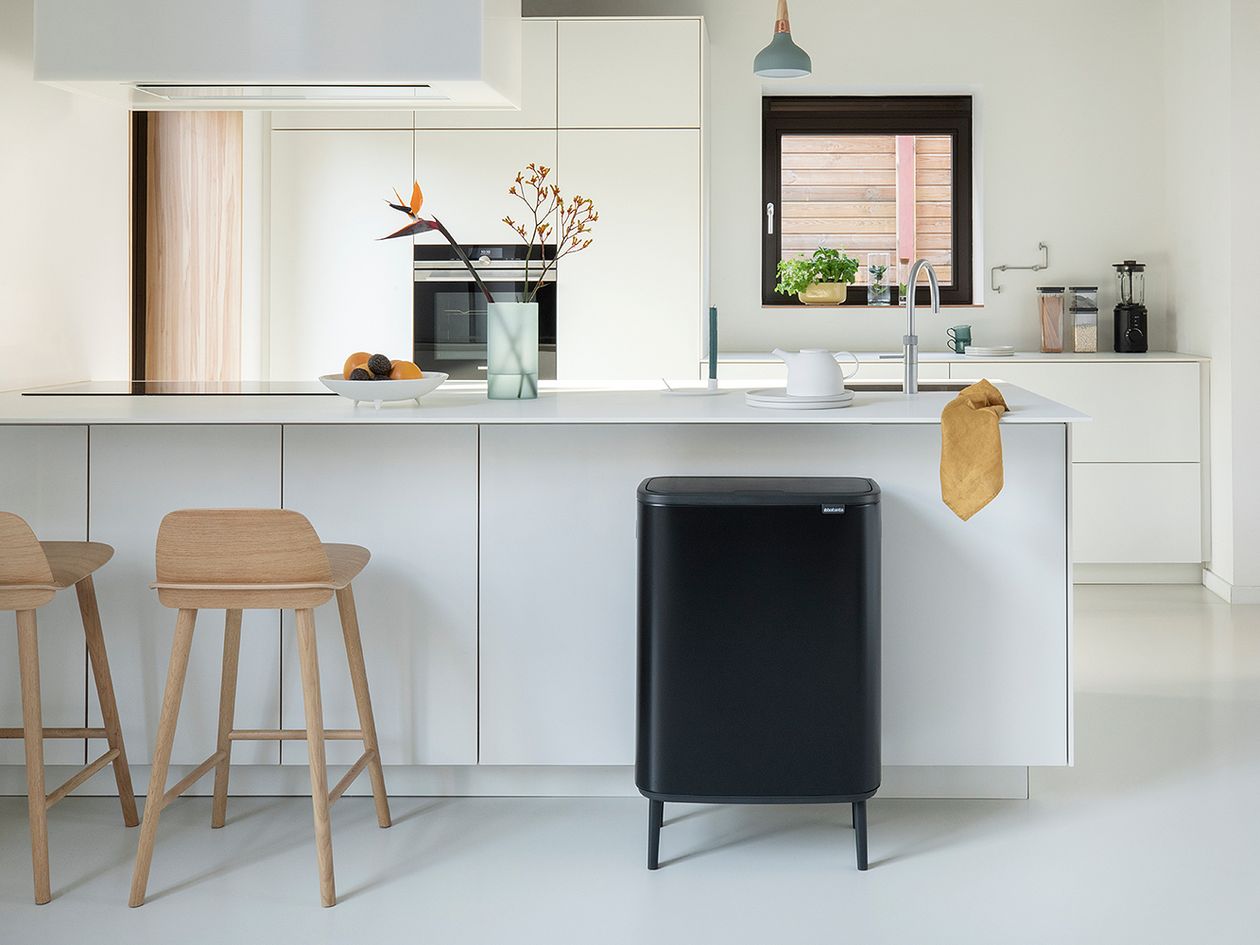 INNOVATIONS FOR EVERYDAY LIFE have been essential to Brabantia for over a century. Beloved favourites, such as the collection of Bo waste bins and laundry bins, have made sure that the manufacturer has a steady spot in the minds of avid decorators worldwide.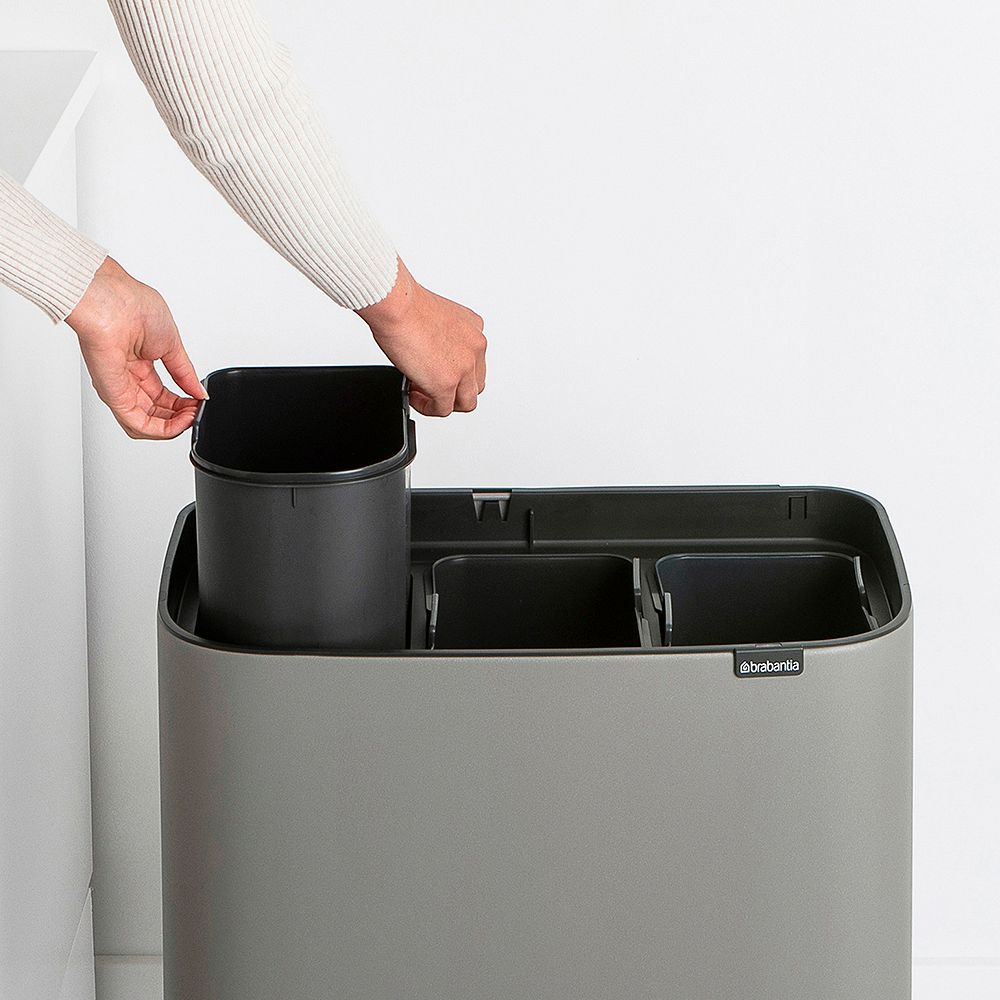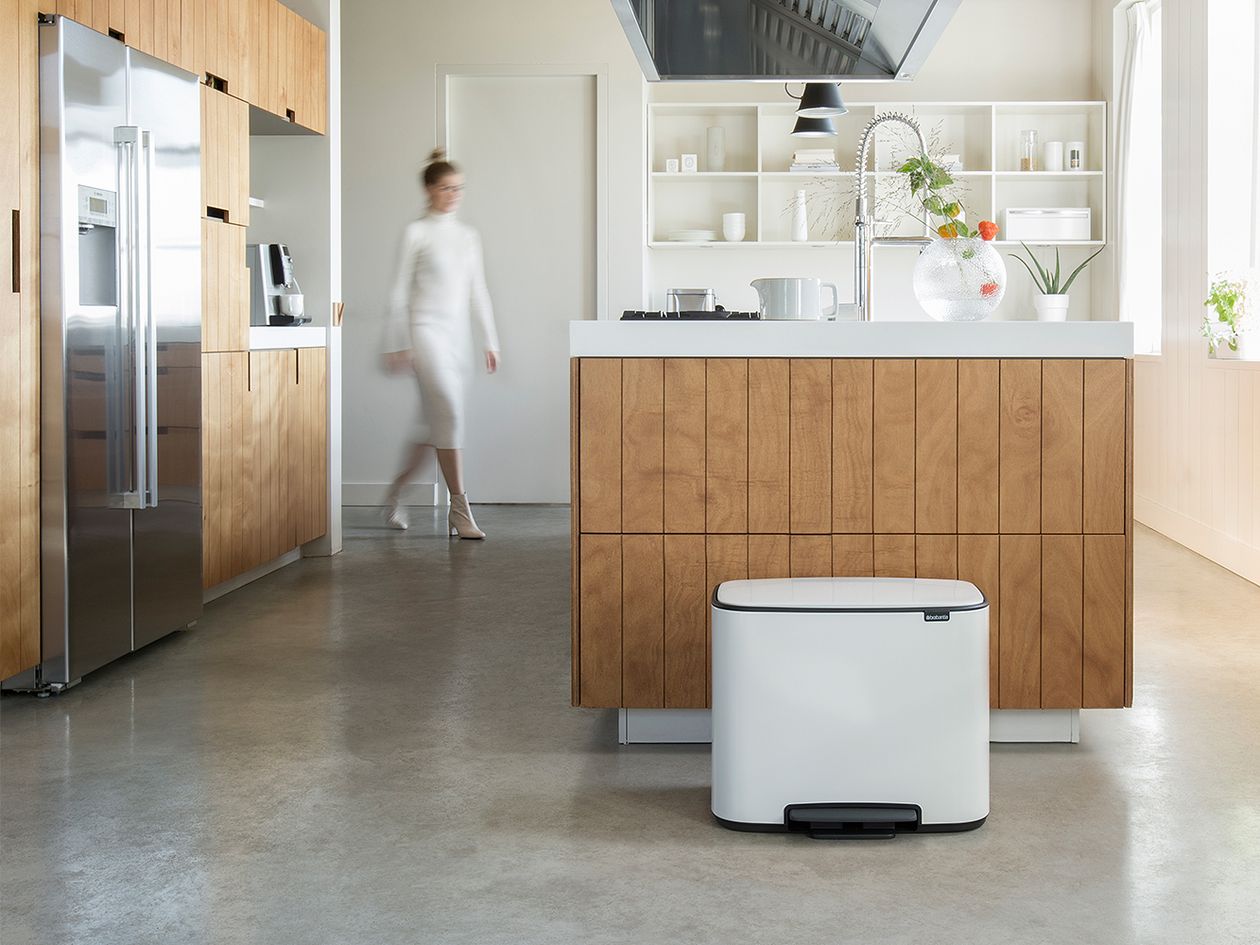 In addition to a pleasing design, ease of use defines the range of Bo products. The durable coated steel surface and non-skid base are merely the beginning – whereas Bo Pedal Bins make use of a practical pedal, Bo Touch Bins are easy to open by touching the lid softly.
In addition to a pleasing design, ease of use defines the range of Bo products.
Brabantia's Bo Laundry Bins are sure to meet even the most demanding needs, as their removable, machine-washable laundry bags offer plenty of practicality. Available in two handy heights, the laundry bins are decorated with a perforated pattern that also enables ventilation.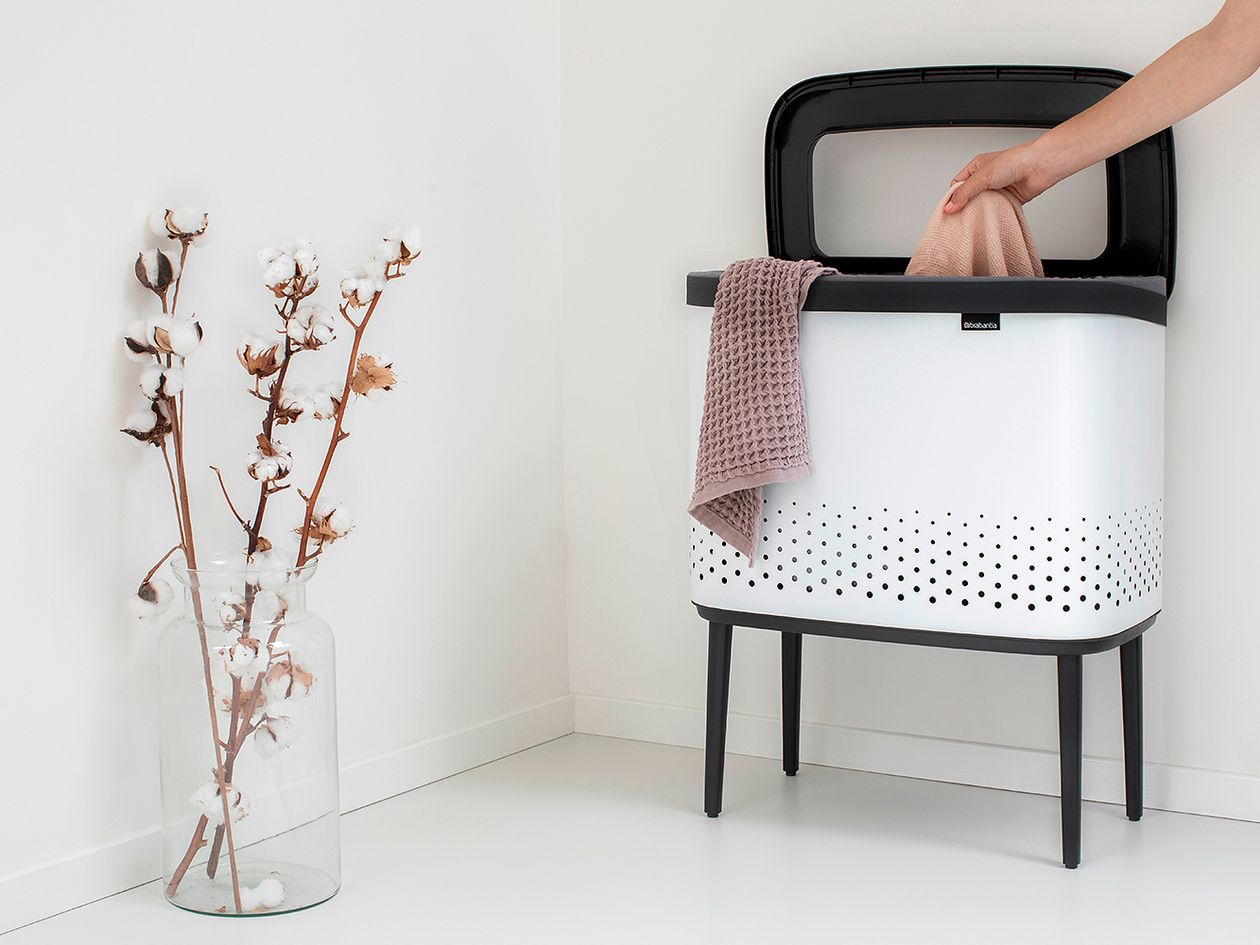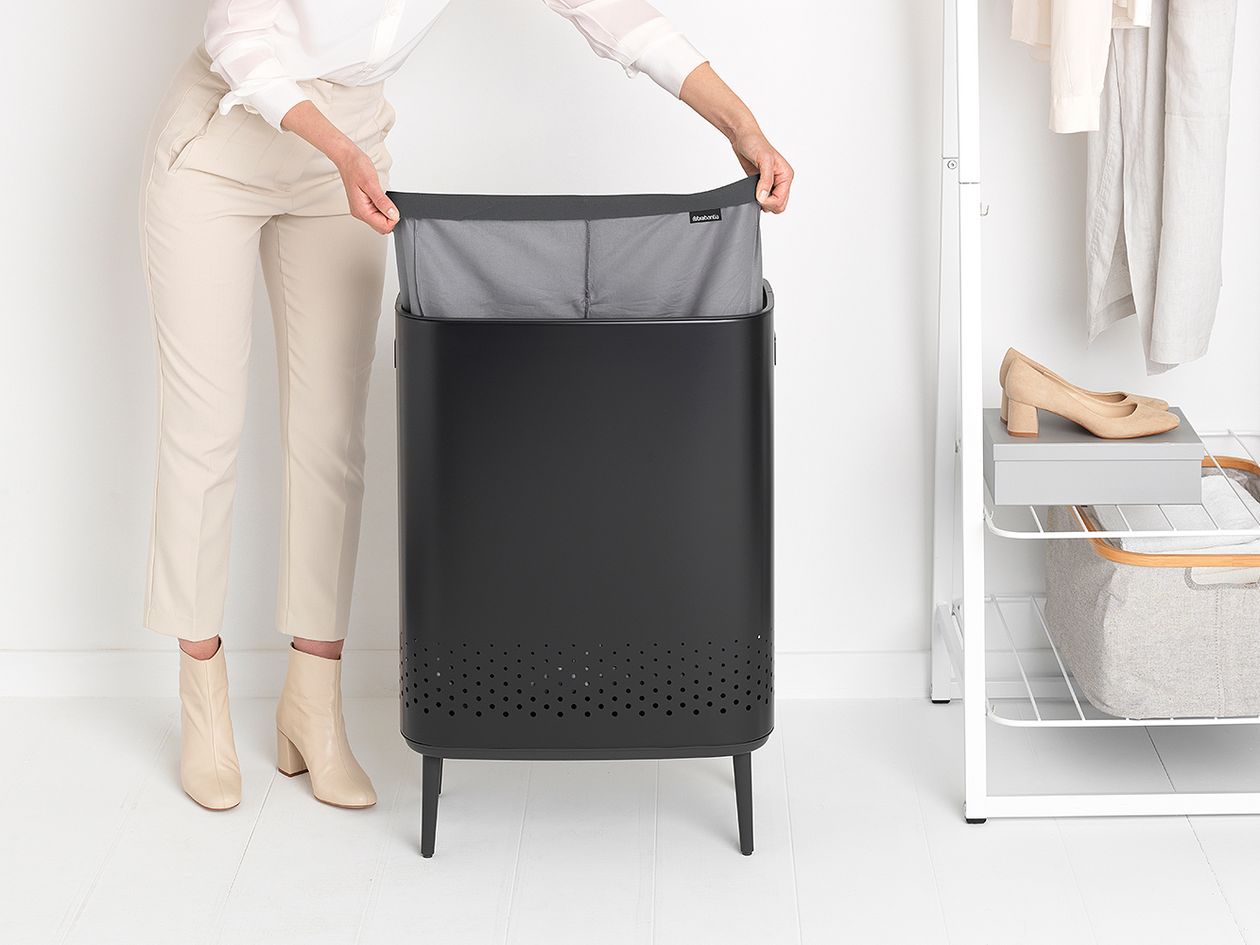 Waste sorting and recycling have been a part of Brabantia's range since 1951 when the brand introduced its first pedal bin series. Launched in 2017, the Bo collection is a continuation of the brand's efforts to produce items that stand the test of time and daily wear – not surprisingly, it has received a Cradle to Cradle certificate on the Bronze level for its high level of sustainability.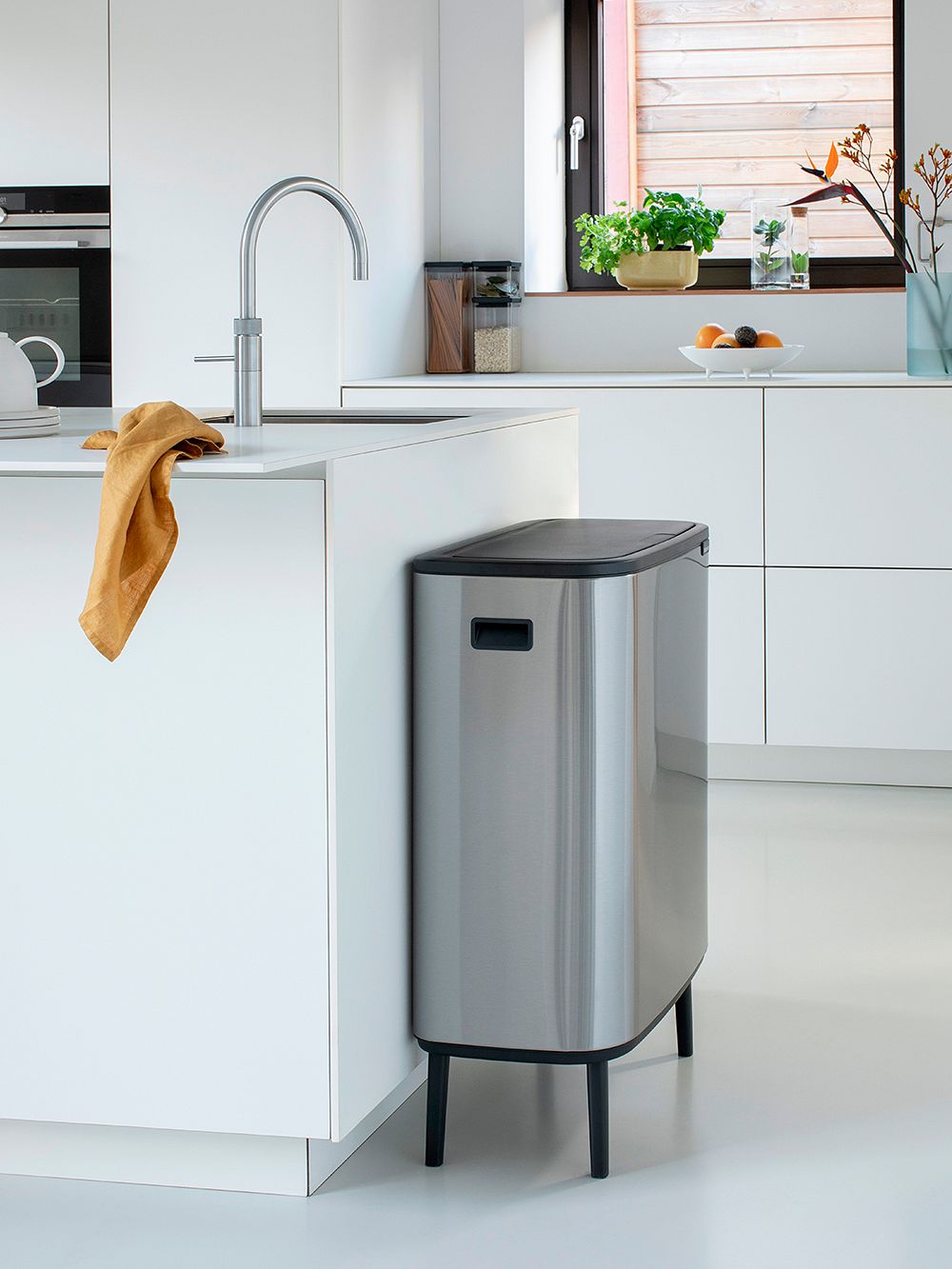 Originally known as Van Elderen & Co., the business has made sustainable production a top priority since expanding its operations far and wide from the small village of Aalst. Brabantia's ambitious goals include solely using recycled materials and renewable energy in the future.
---
Campaign:
For a limited time, Finnish Design Shop is offering 20% off Brabantia's Bo Touch Bins, Pedal Bins and Laundry Bins. The campaign is valid until 21 November 2021.
---
What: Brabantia
A fourth-generation family business founded in the village of Aalst, located in the province of North Brabant in the Netherlands.
Began its journey already in 1919 as a manufacturer of milk cans, jugs and sieves.
Currently, the selection includes a wide range of popular household items that help to ease waste sorting, doing laundry and ironing, among other everyday tasks.
Manufactures beautiful and practical products also for the kitchen and bathroom.
Works with a strong emphasis on promoting sustainability by making use of post-production recycled material, among other efforts.
See also:
• All products by Brabantia >
• All housekeeping items at Finnish Design Shop >
• All bathroom products at Finnish Design Shop >
Text: Eero Nurmi Images: Brabantia