In 2022, Kaj Franck's Teema collection will reach the respectable age of 70 years. To celebrate the occasion, Iittala will launch the classic tableware in new colors inspired by the original tableware from 1952.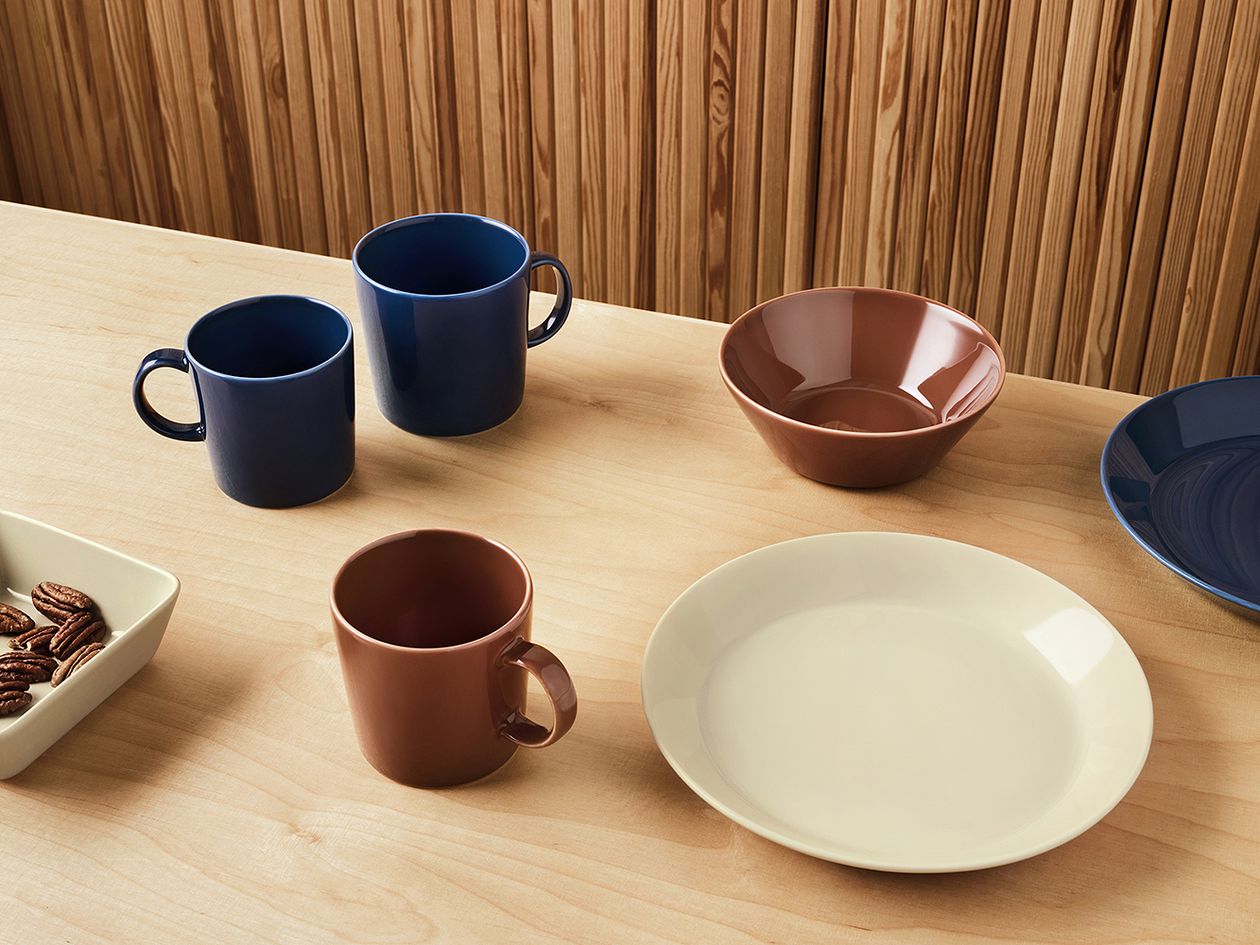 KAJ FRANCK'S TEEMA TABLEWARE is undoubtedly one of the icons of Finnish and Nordic design – in Finland, for example, you'll find them virtually in every household. In 2022, the classic tableware series will celebrate its 70th anniversary, and Iittala is due to mark the occasion by introducing three new colorways to the collection: vintage-inspired blue and brown as well as neutral and serene linen.
The new blue and brown shades mimic the collection's original color palette from the 1950s. Back then, however, the series was called Kilta; it was changed to Teema in the 1980s when Kaj Franck set out to update the collection slightly.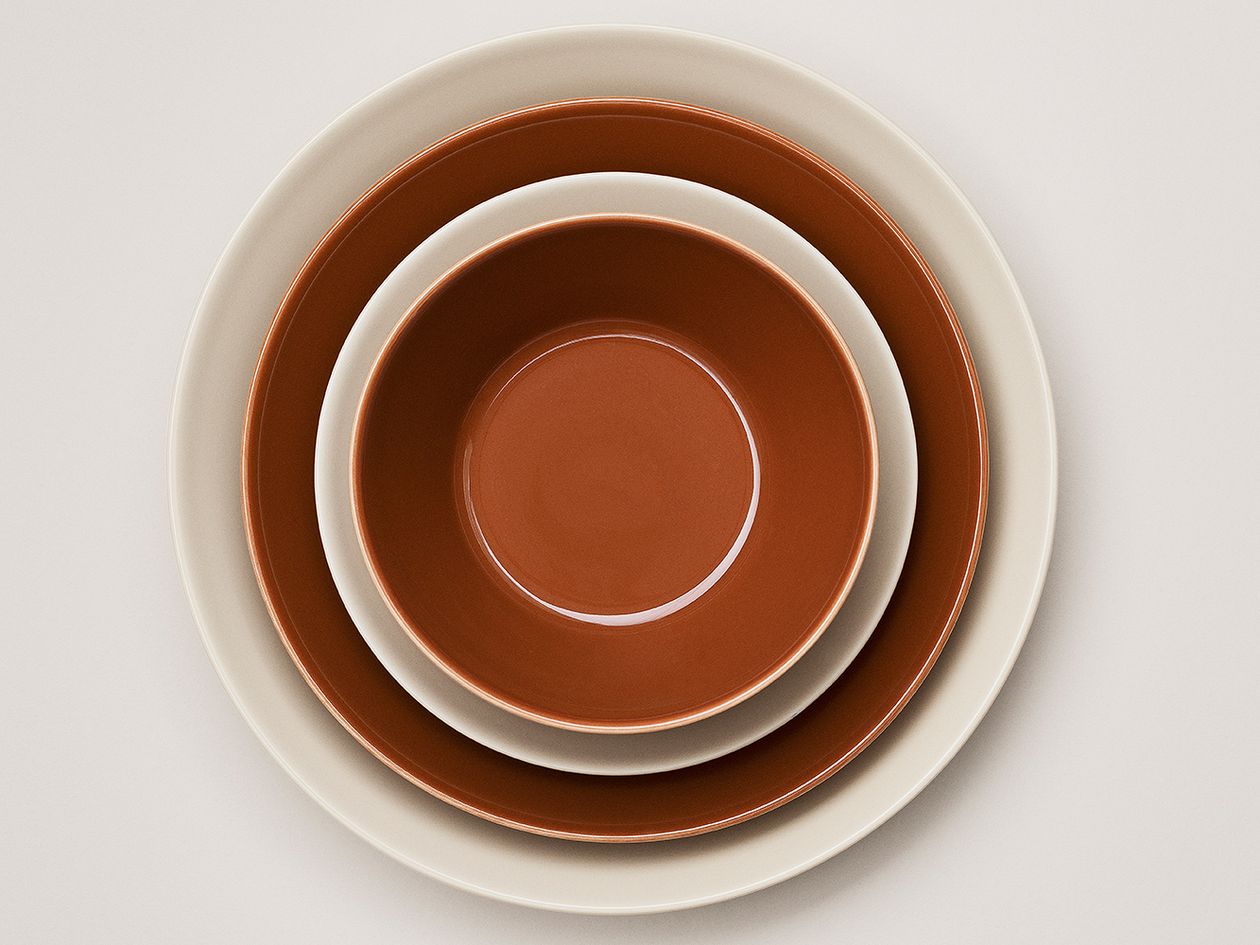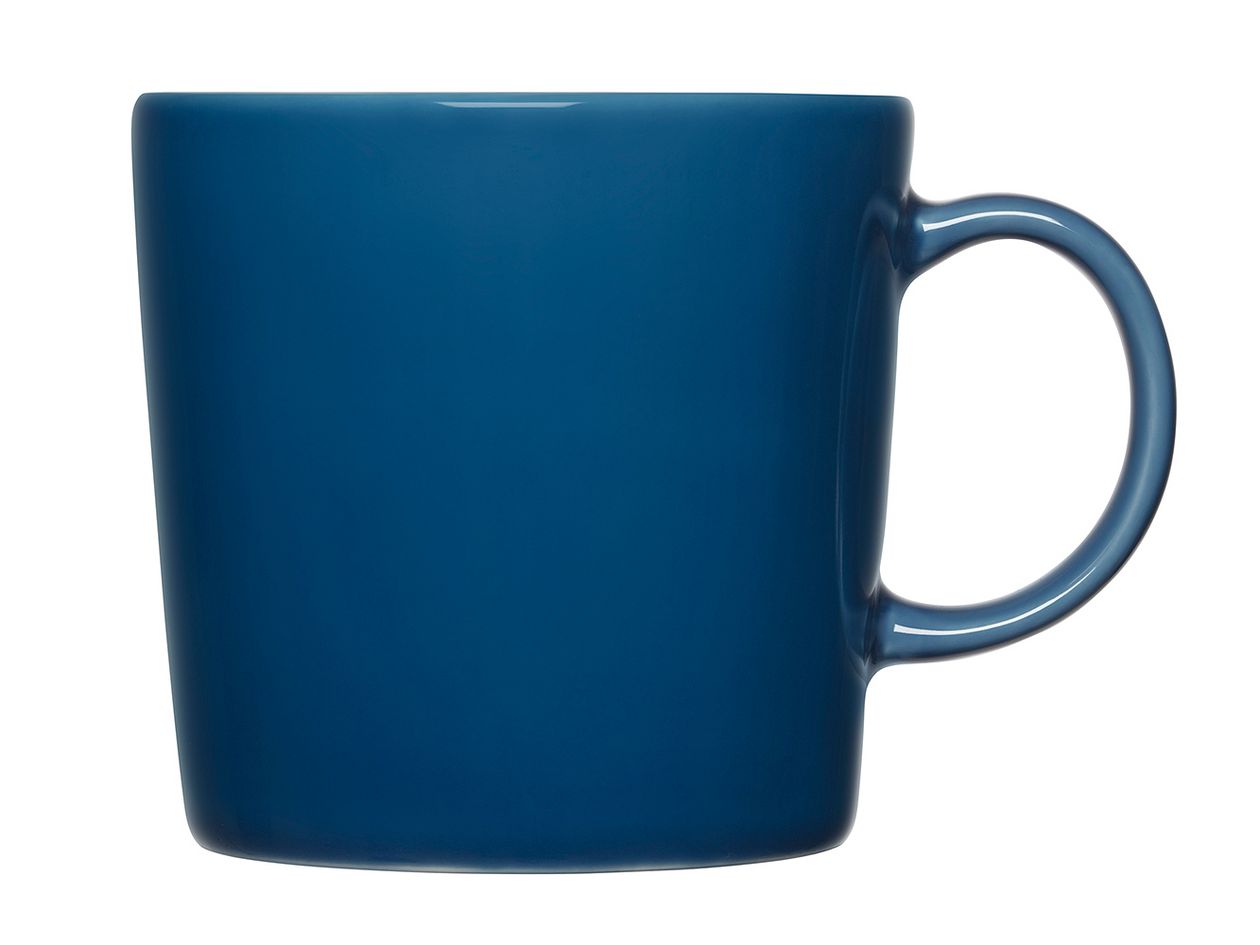 The original Kilta tableware is nowadays a sought-after vintage find, so it is worth mentioning that the new colors are not exact matches for the original shades, as color and glazing standards have changed in the last 70 years. To honor the original pieces, Iittala has given the new pieces a semi-opaque glaze that varies slightly depending on the item's shape. Each piece is therefore unique.
In addition to the vintage-inspired shades, Iittala will also launch the tableware in a light beige shade, called linen, that beautifully complements both the new and the existing Teema colors.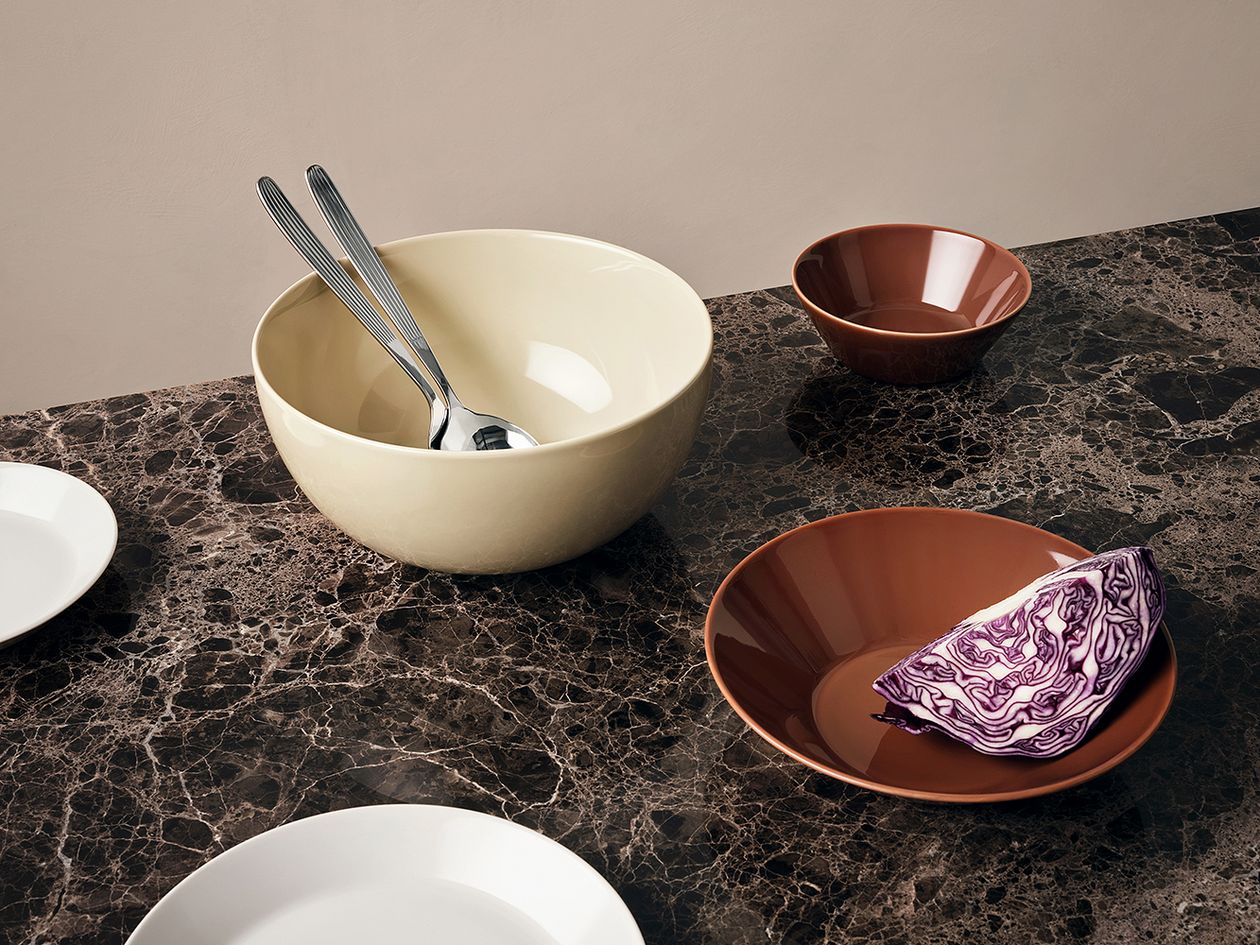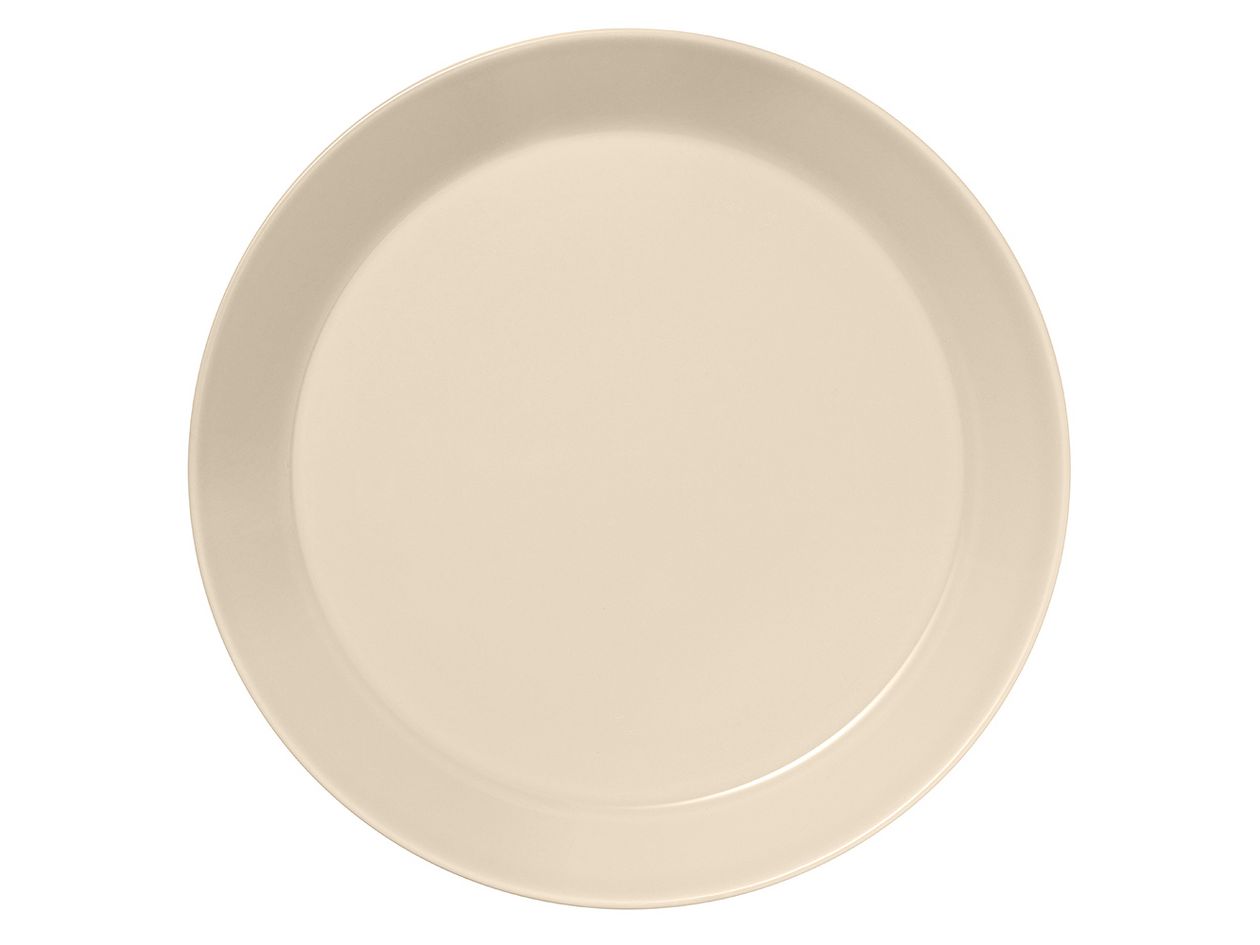 The celebrations continue with new additions to the Teema serveware, as the 1.65-liter and 3.4-liter serving bowls will be launched in two new colorways: the aforementioned linen and honey, which has previously been available in other Teema items. Additionally, the square Teema serving dishes will be introduced in linen, vintage blue and pearl grey. The three-part mini serving set, previously only available in white, will also be launched in linen.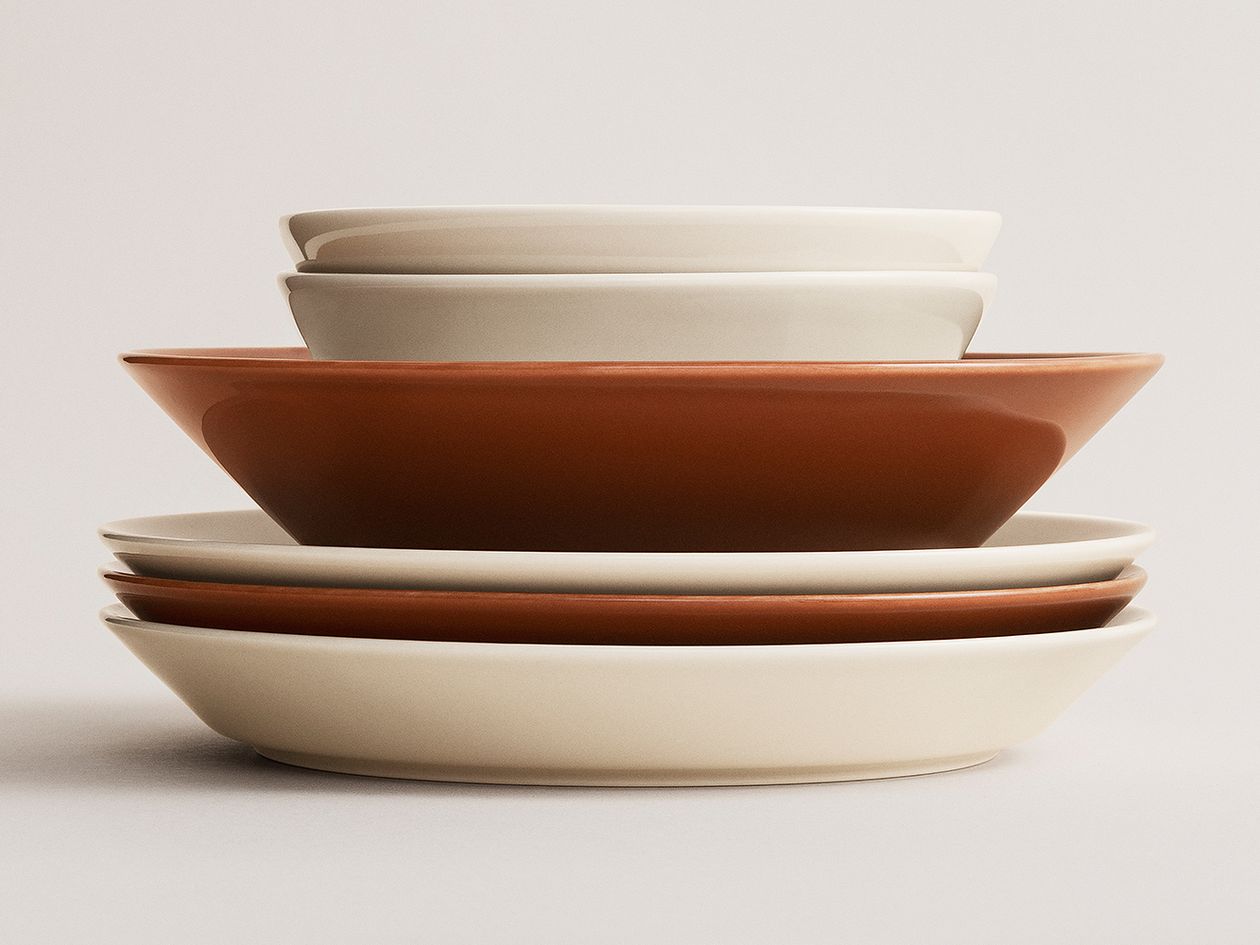 Teema, or Kilta, was first introduced in 1952 when setting the table was a lot different than it is today. Back in Kaj Franck's time, tableware sets were often ornamental and consisted of several pieces – it was customary in Finland and many other cultures to buy entire service sets for 12 people, for example. In addition, dinnerware could be purchased individually as so-called staple goods that were significantly cheaper but also quite plain.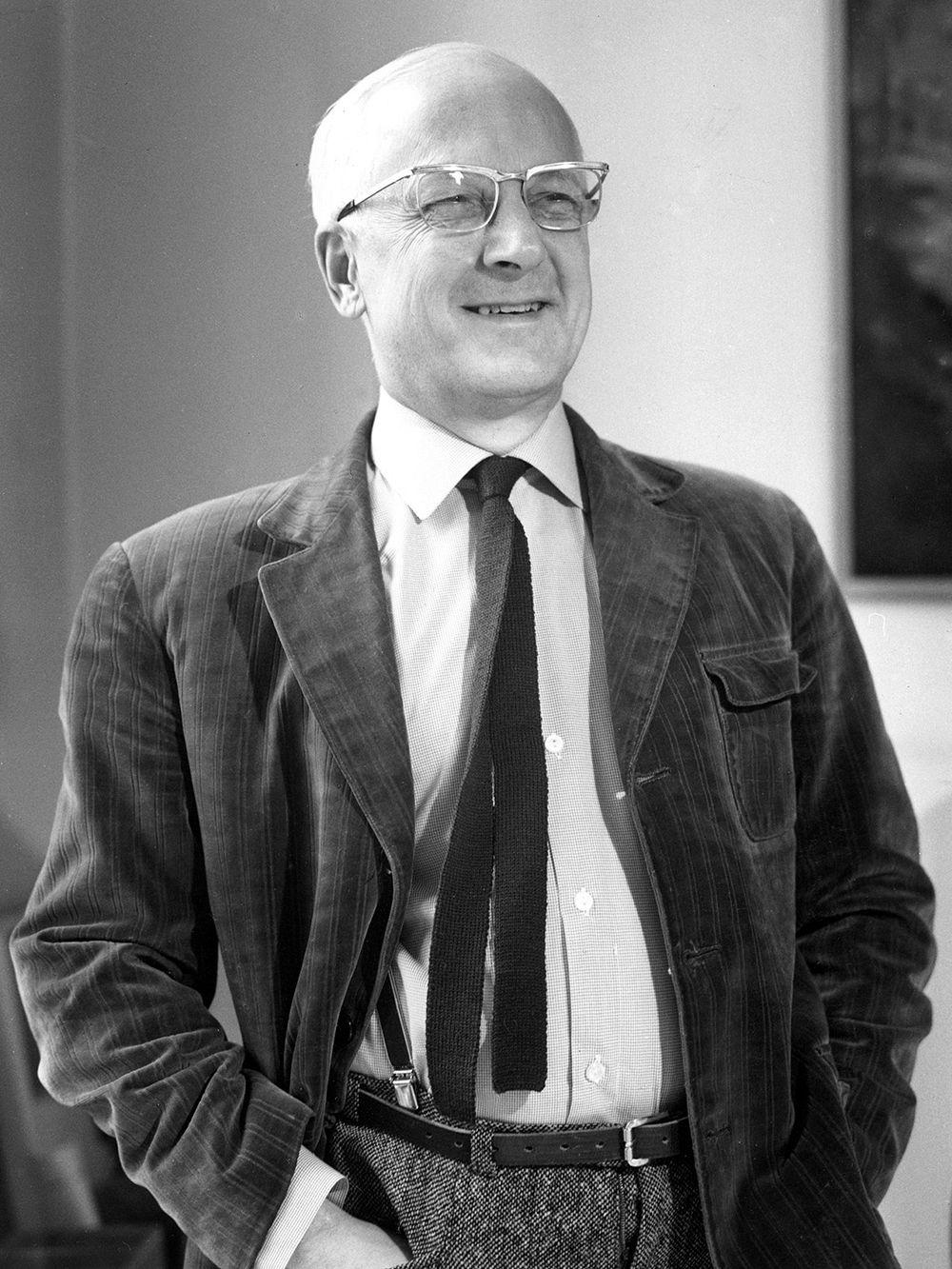 What Franck set out to create was a tableware collection that would lie in between the two extremes. His innovative idea was to design functional and reasonably priced yet beautiful tableware that could be combined in several ways. Each item should work both individually and as a part of a larger collection so that each household could pick and choose the pieces that best suit their needs.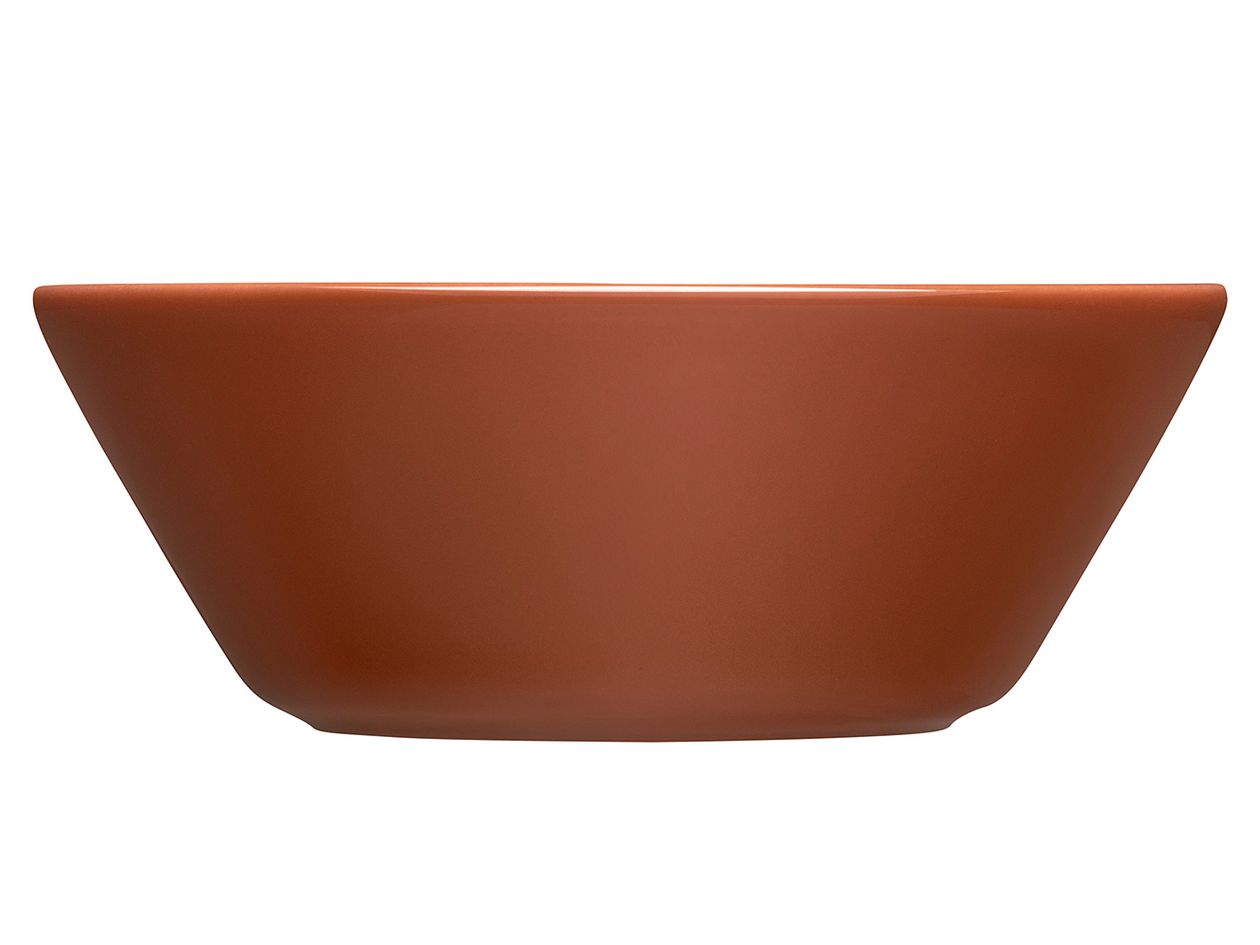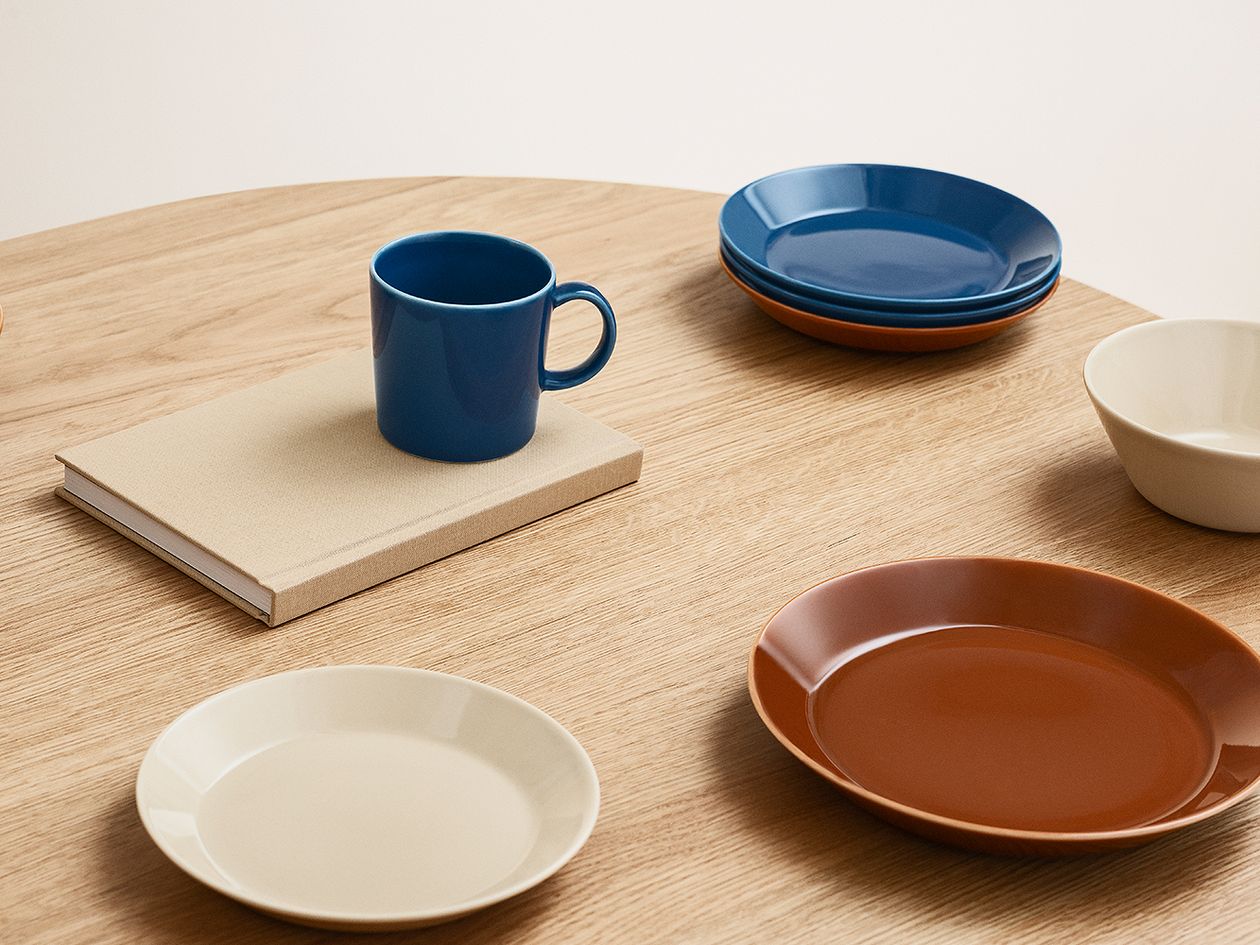 Following Franck's original vision, the Teema series consists of multifunctional, stackable, and easily combinable tableware that can be used for each step of the meal from preparation to serving. The wide color range includes both calm and bright tones that allow everyone to set the table as they like: some will go for an elegant monochrome look, while others will mix and match to create a fun, colorful table setting.
The new Teema items will be available at Finnish Design Shop at the beginning of 2022.
See also:
Edit: Emmi Ratilainen Images: Iittala