Marianne Huotari's stunning Väre pattern was created for the National Museum of Finland. The organically flowing print, depicting an ancient forest, is like a modern interpretation of the museum's famous frescoes.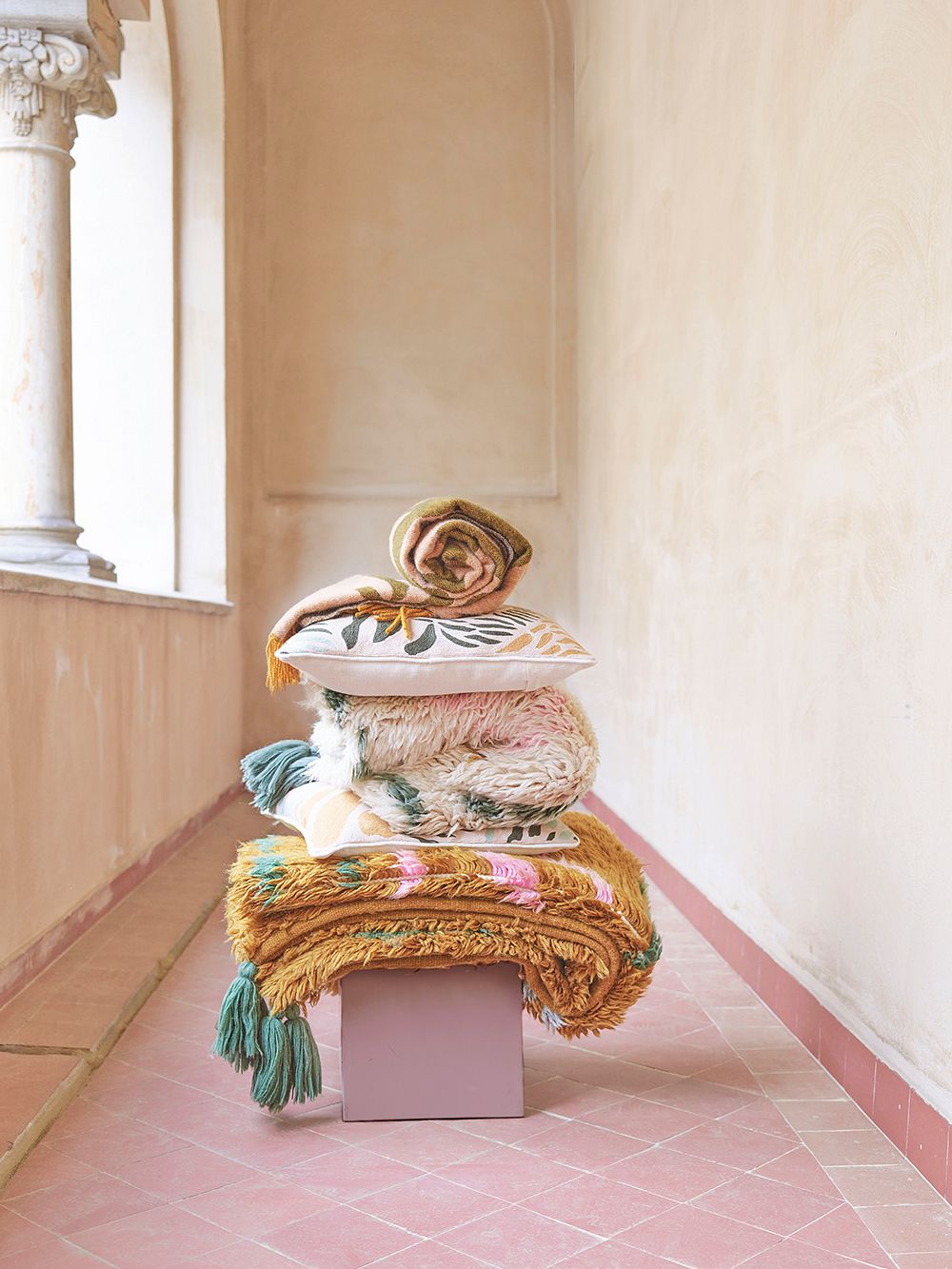 THE NATIONAL MUSEUM OF FINLAND has teamed up with artist and designer Marianne Huotari and Finnish textile brand Finarte for a special collaboration – in August 2021, the trio launched a collection of stationery and textiles illustrated with a pattern designed by Huotari. The collection is titled Väre, which is Finnish for "vibration" or "ripple".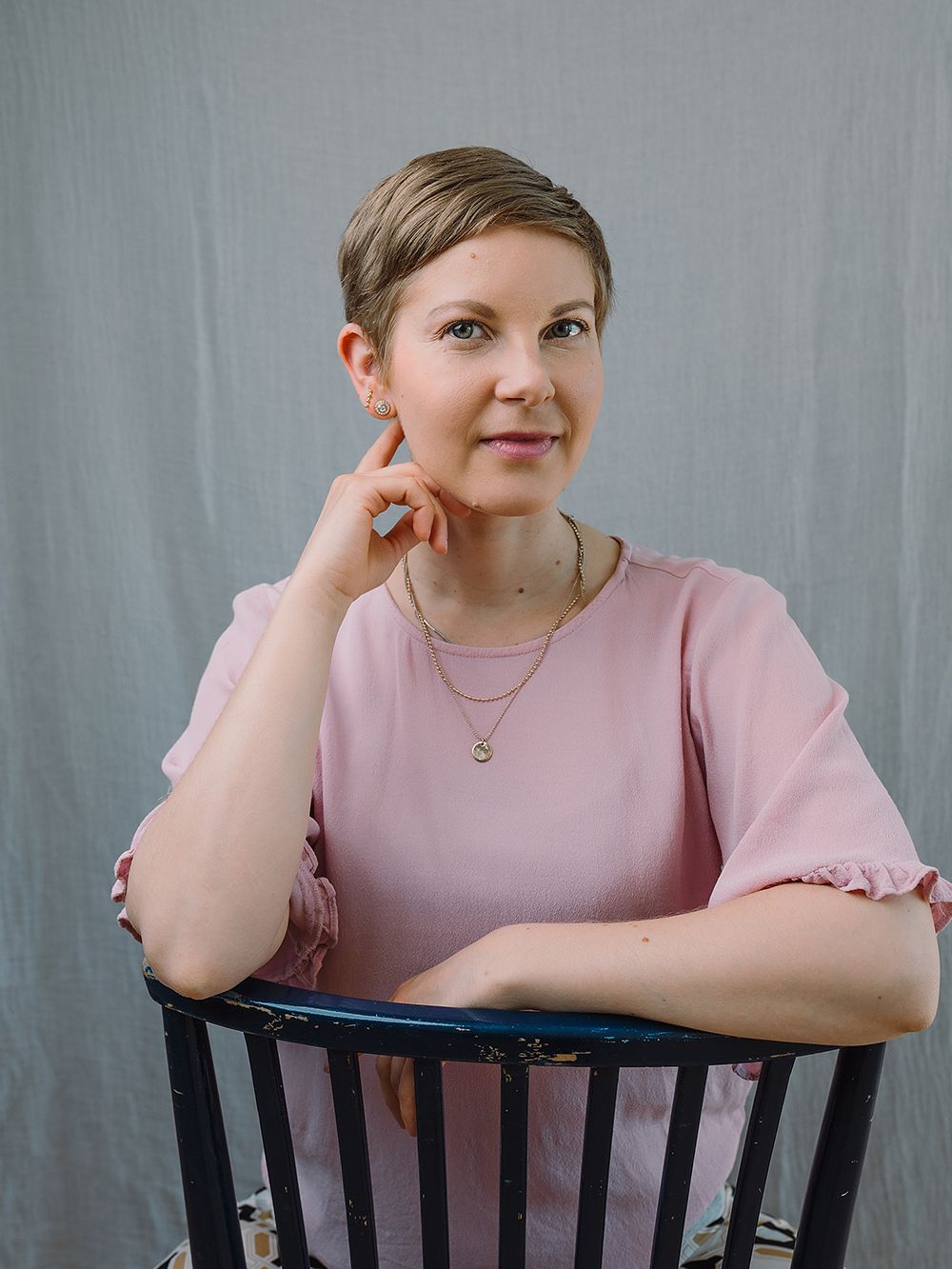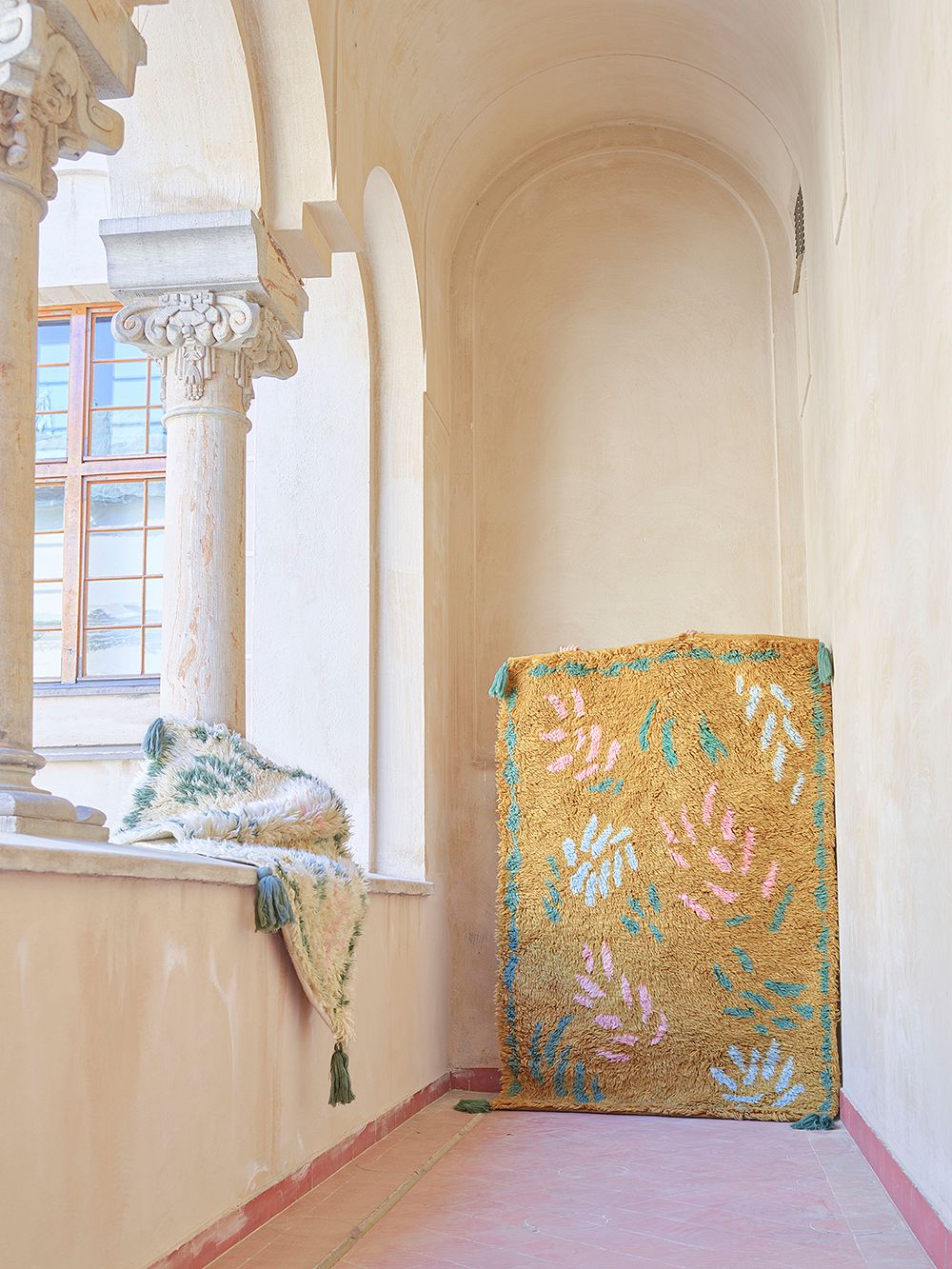 Many might recognize Huotari's name from her previous creations for Finarte, such as the Suovilla and Atrium rugs, or her work as the brand's AD. In addition, Huotari works as an artist at the Arabia Art Department Society.
In recent years, Marianne Huotari has received acclaim for her ceramic rugs, which have been featured in several exhibitions both in Finland and abroad.
Inspired by the museum building
The illustration decorating the collection's items, Väre, is inspired by the National Museum's building located in central Helsinki. According to Marianne Huotari, she was particularly inspired by the museum's entrance hall and its famous ceiling frescoes by the Finnish national painter Akseli Gallen-Kallela.
"The Väre pattern's design process was an interesting one; it took several stages," Huotari says. "I first got to know the history of the building and visited the museum. I also had the opportunity to sketch in the museum when it was closed from the public: I drew details of the building, took notes of the color scheme, and simply breathed in the atmosphere of the completely silent museum."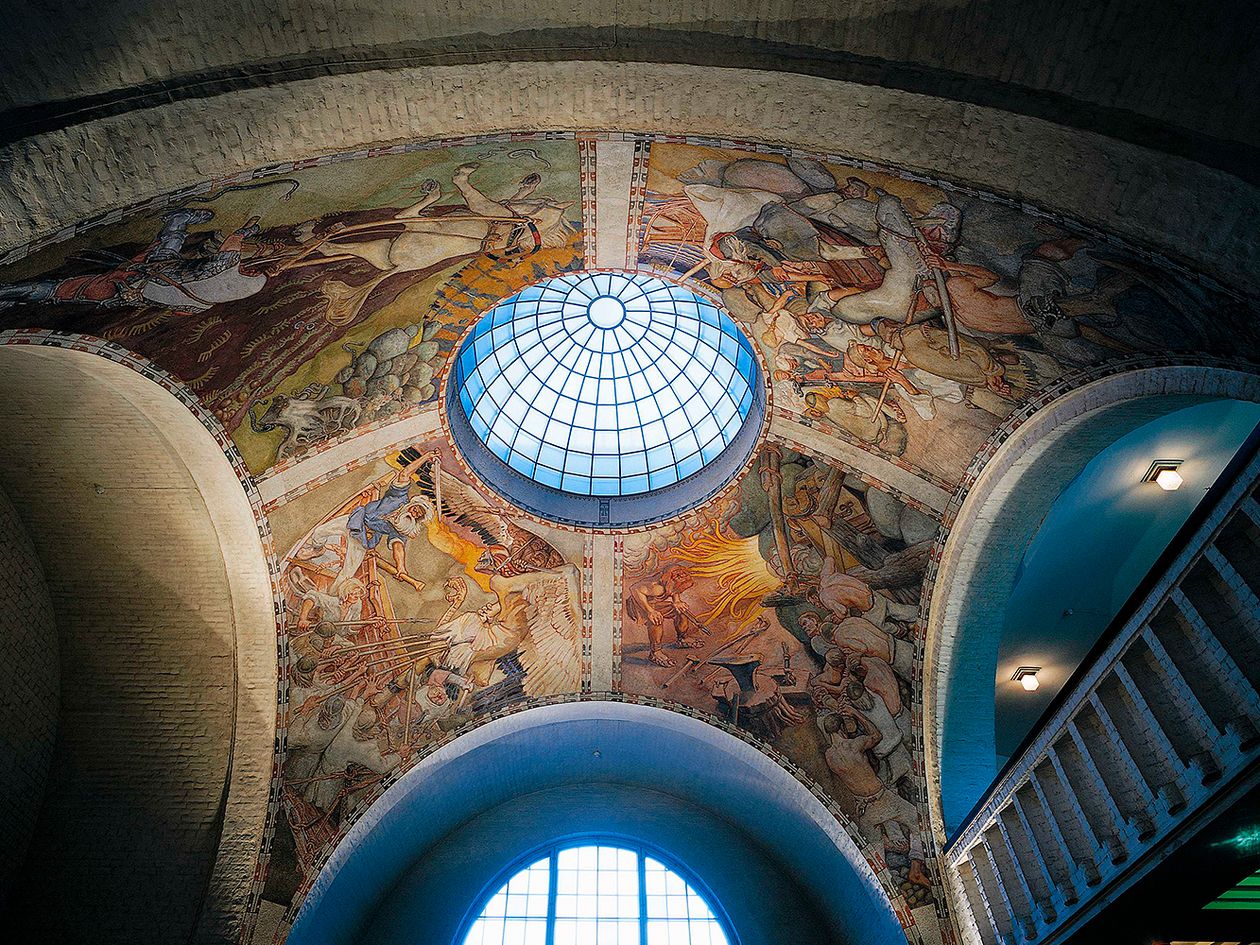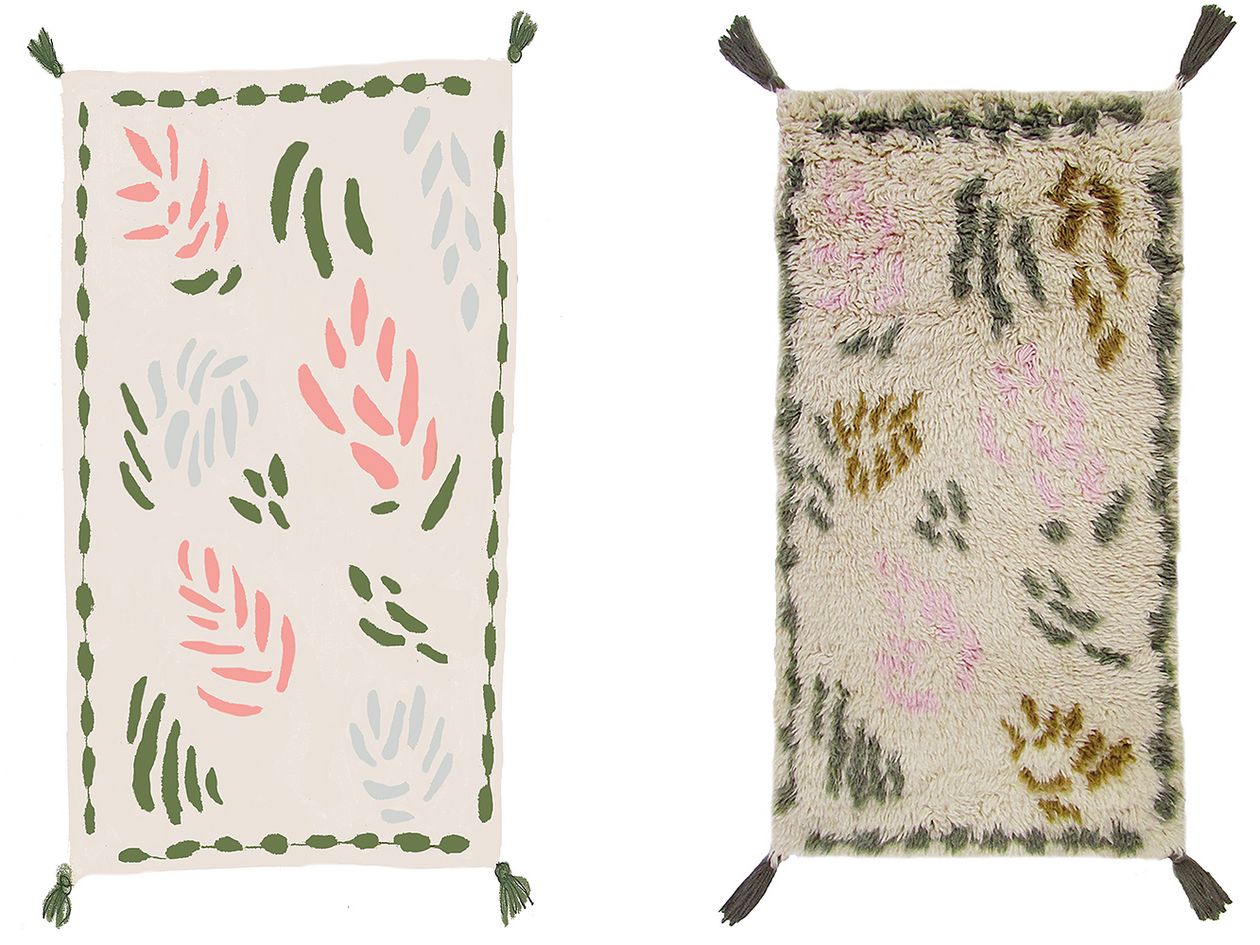 While visiting the museum building, Huotari learned that in addition to the famous ceiling fresco, Gallen-Kallela had also designed other murals for the museum. These, however, never came to fruition.
"That's where I got the idea to design today's version of the forgotten frescoes," Huotari says.
A forest full of eternal life
The Väre pattern also draws on a subject that is very dear to us Finns: the forest.
When designing Väre, Huotari imagined not only Gallen-Kallela sketching in his studio but also a Finnish primeval forest that "vibrates with eternal life". These vibrations are echoed in the pattern's organic brushstrokes that evoke images of leaves gently swaying in the wind or rustling as woodland creatures scuttle around the forest.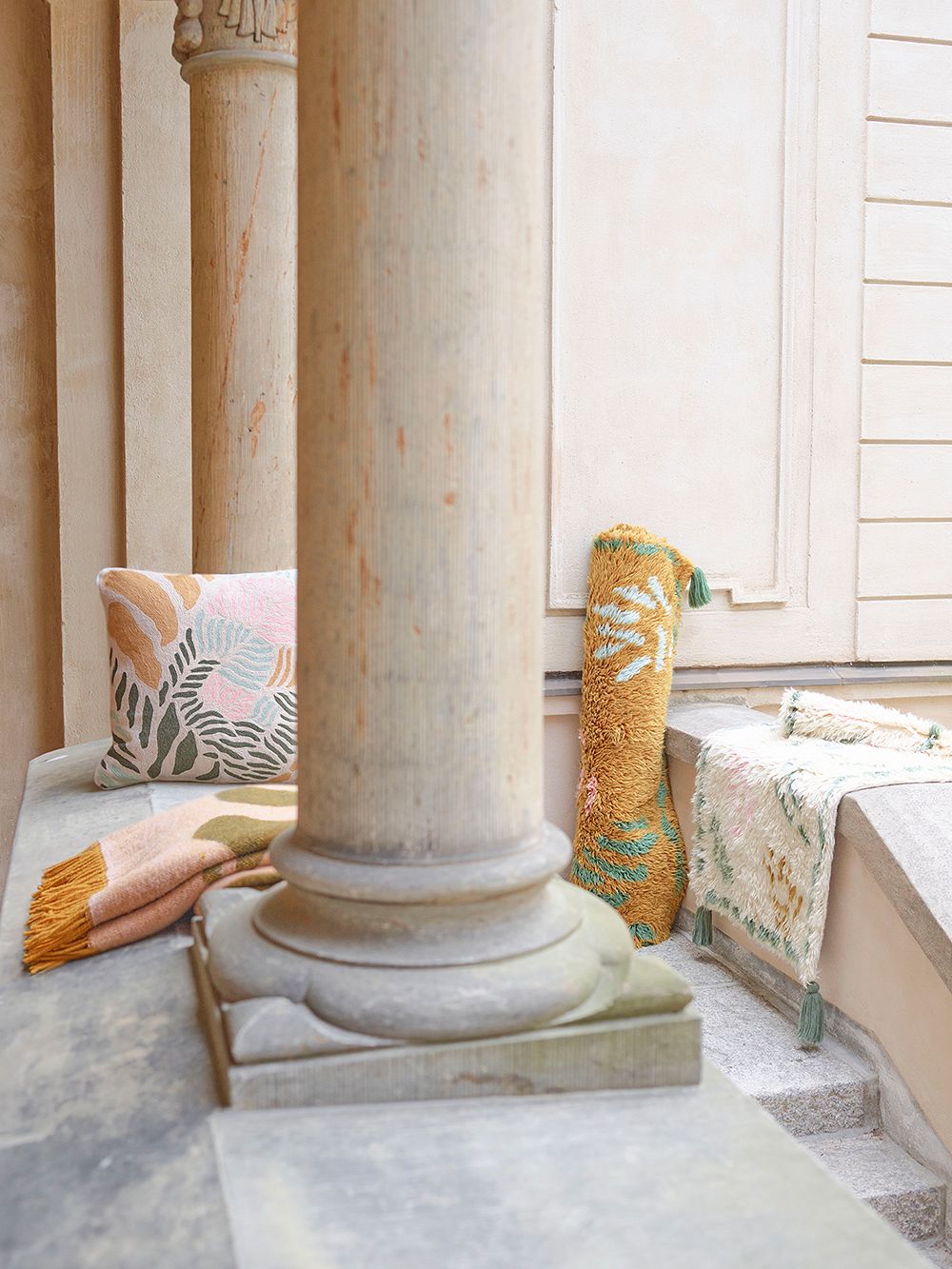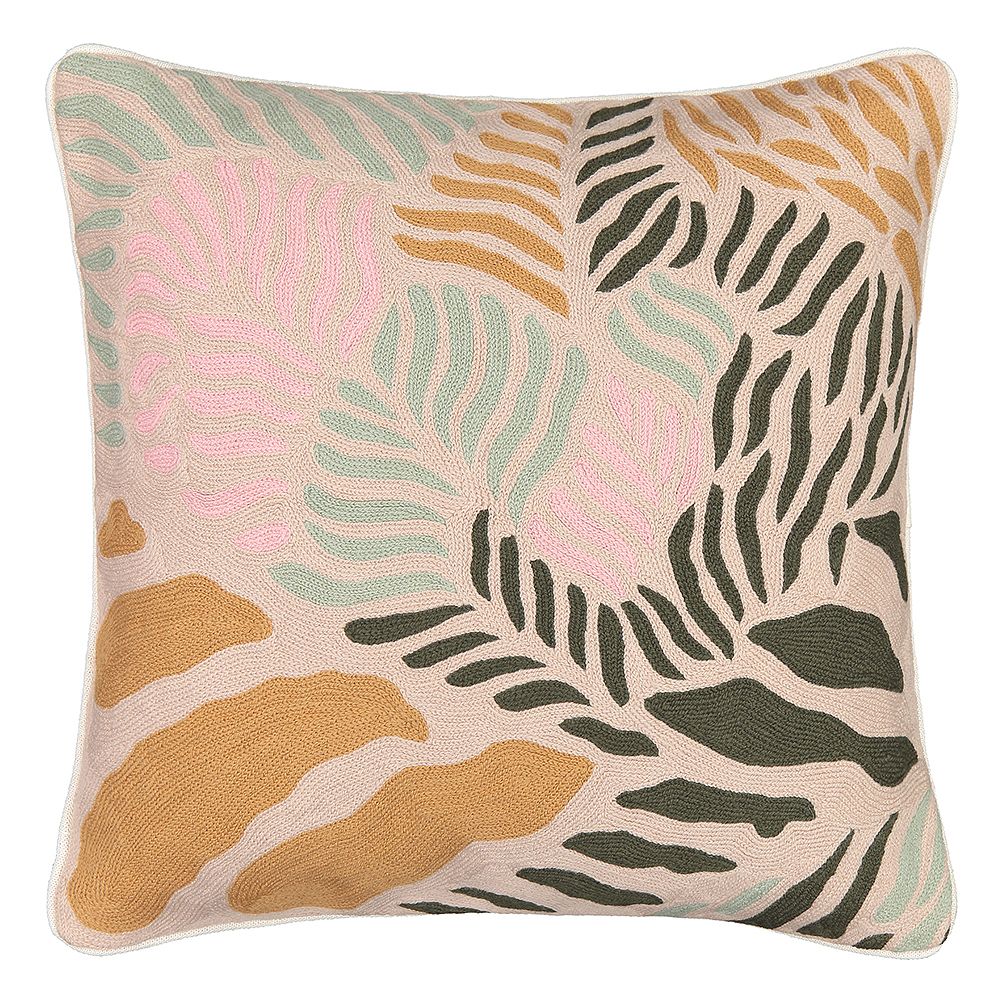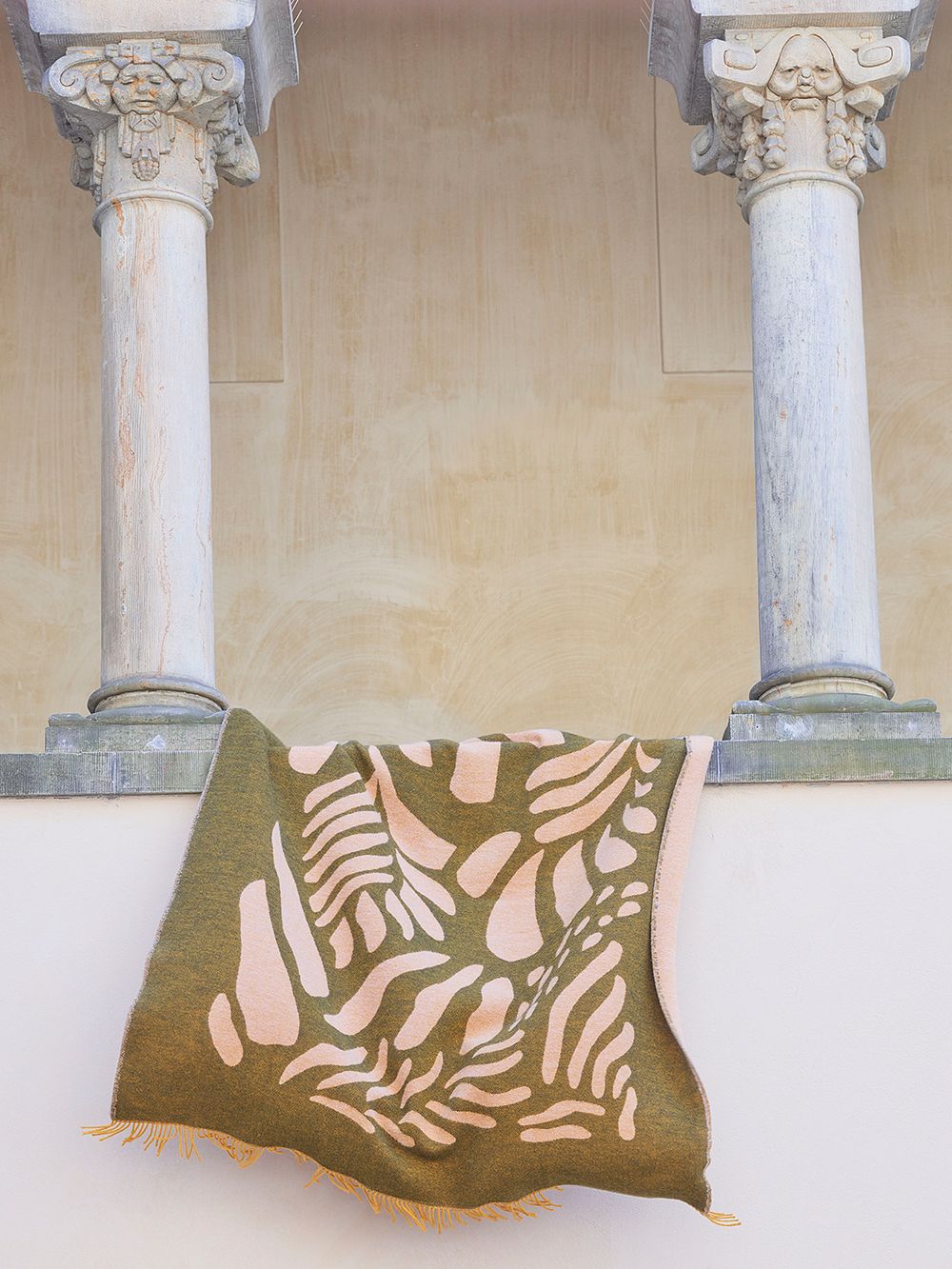 Although the pattern is inspired by history and folklore, the abstract design language and fresh color scheme make it look decidedly modern.
"The National Museum of Finland is full of stories that tell us about our roots. I am so proud and grateful that I can be a part of connecting our history with modern everyday life, conveying the museum's stories to every home," Huotari rejoices.
See also:
• All designs by Marianne Huotari >
• More home textiles by Finarte >
Text: Emmi Ratilainen Images: Roosa Karhu, Marianne Huotari, Finarte and The National Museum of Finland