In the seasonal summer mug of 2023, the Moomin family is hosting a summer party in their garden. The new tableware collection is called Garden Party, and it will be the last of the series featuring the Moomins' summer activities.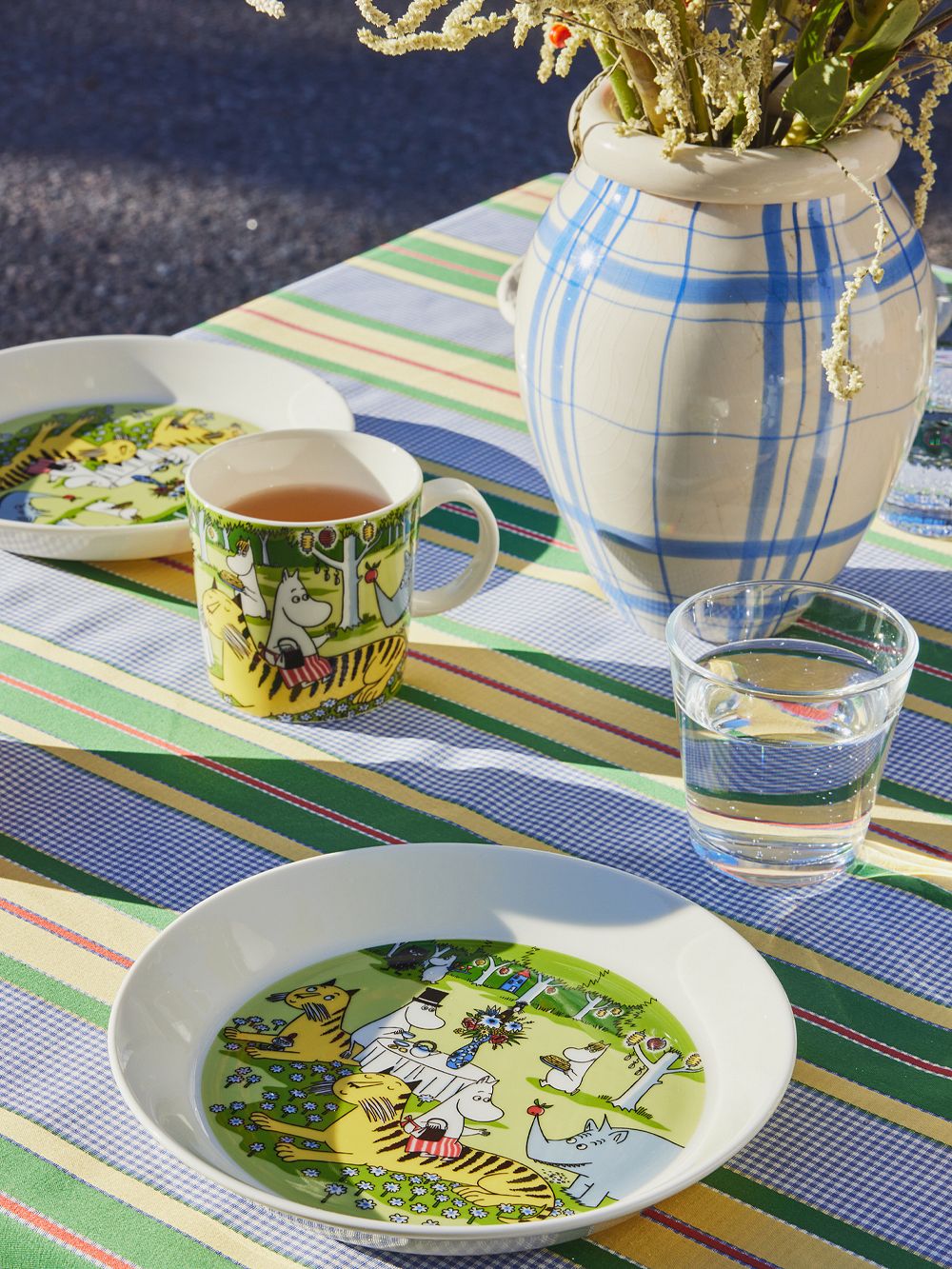 THE MOOMINS' SUMMER ADVENTURE continues in the 2023 seasonal tableware, this time featuring a garden party gone wild – quite literally, as the Moomins are joined by wild animals. The new collection is called Garden Party, and it will be the sixth and also the last in the series depicting the Moomins in their various summer activities, which began with 2018's Going on Vacation.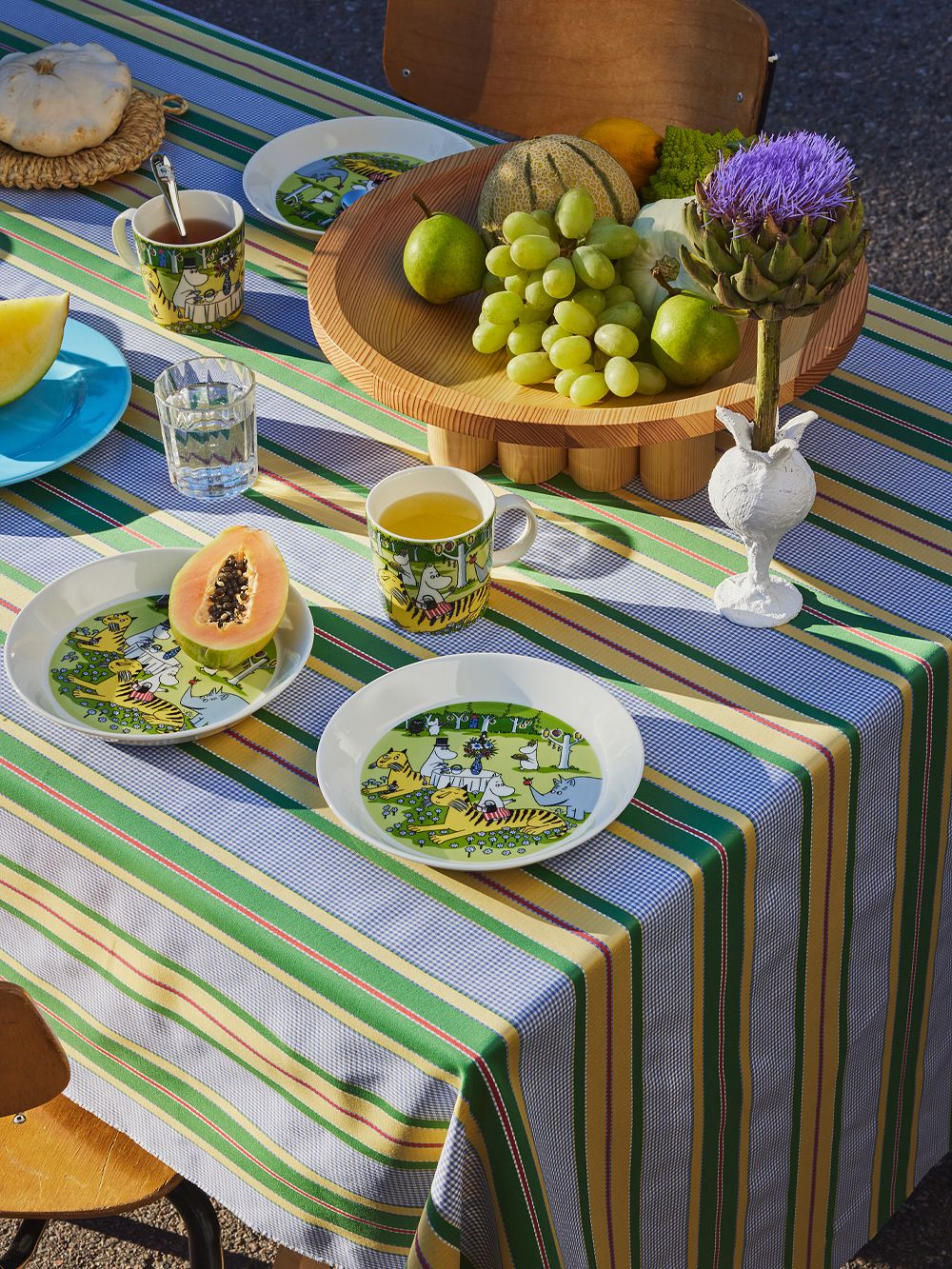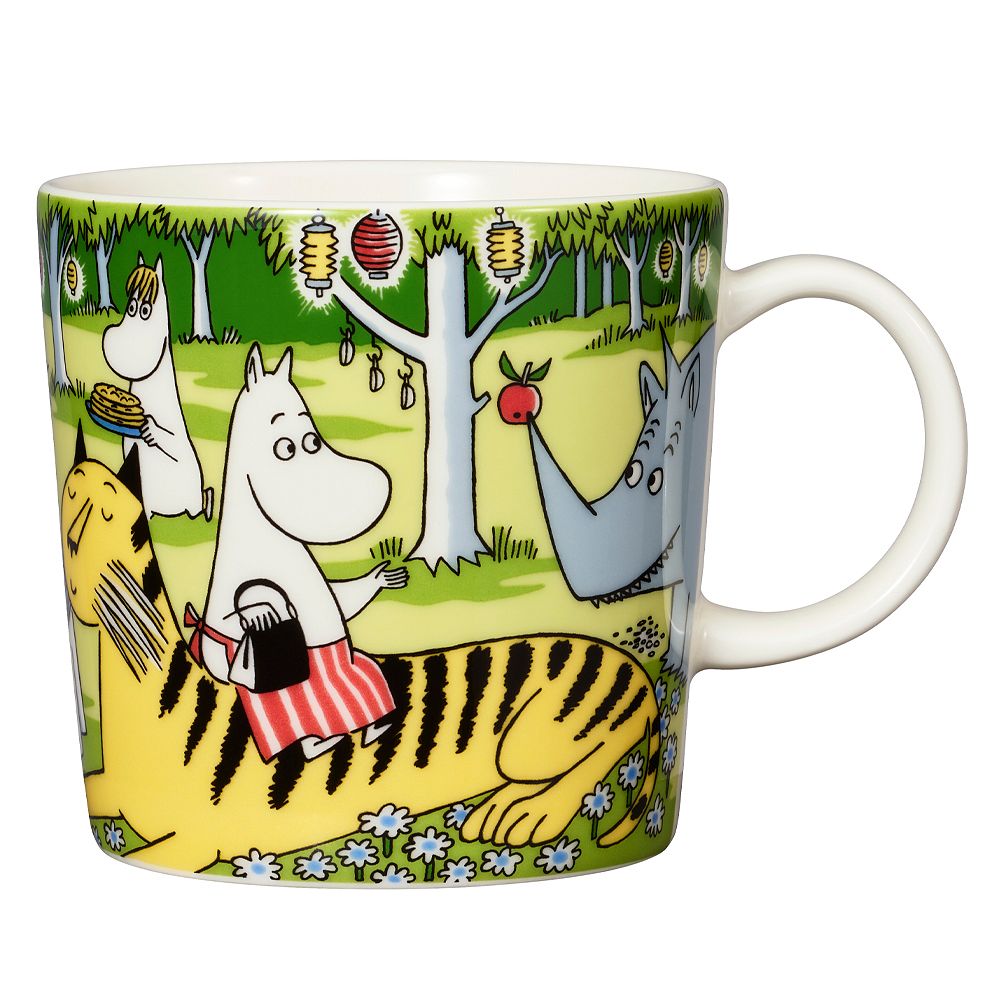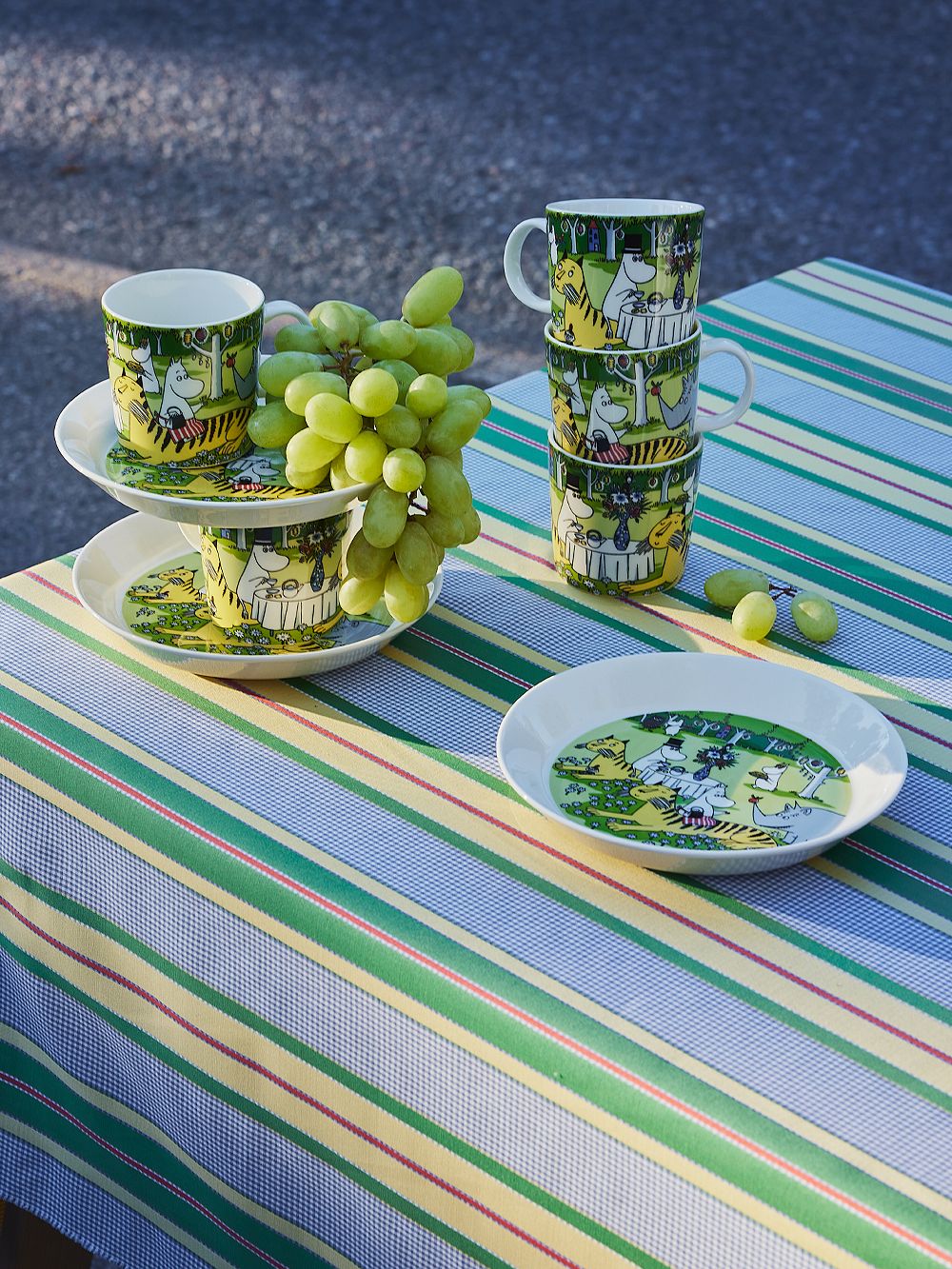 From a summer trip to a garden party
In the illustrations of previous summers, the Moomins have engaged in a variety of summer activities from fishing to swimming. In addition to the theme, the tableware sets also share a similar color palette of dreamy and summery pastels like light green, pink and peach.
This time, the illustration is colored with fresh hues of green as it depicts the Moomin family having a party in their garden. The party is not the most usual one, though, as the guest list consists of wild animals that have escaped from a zoo.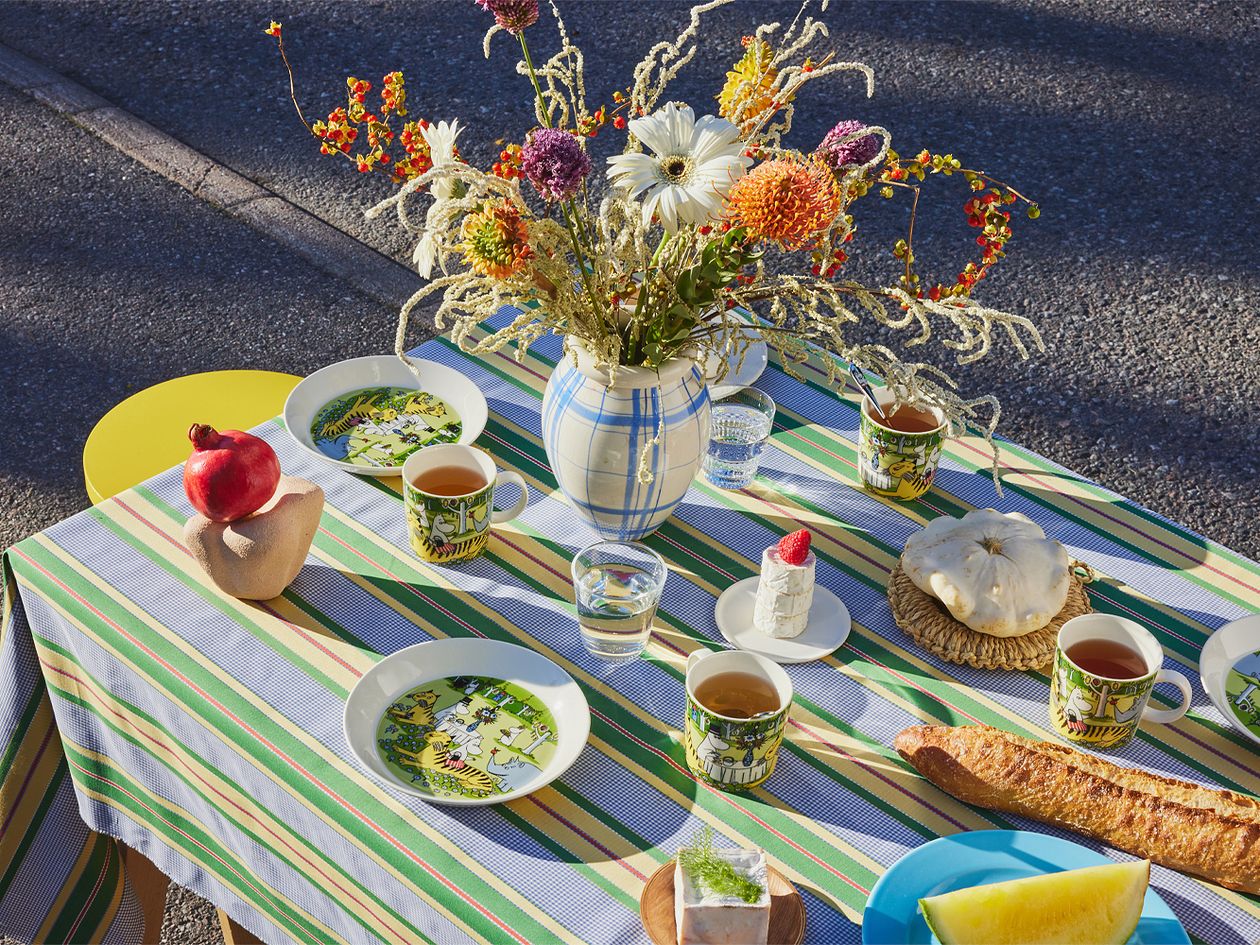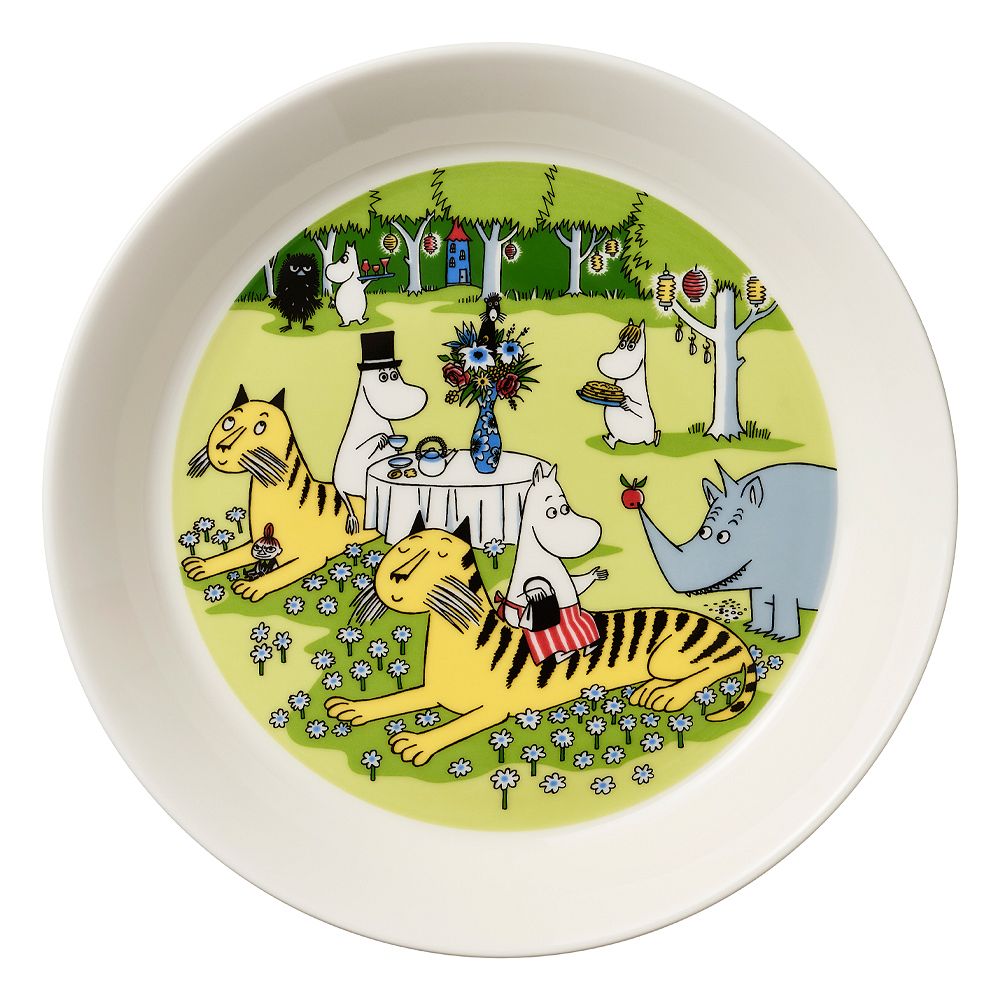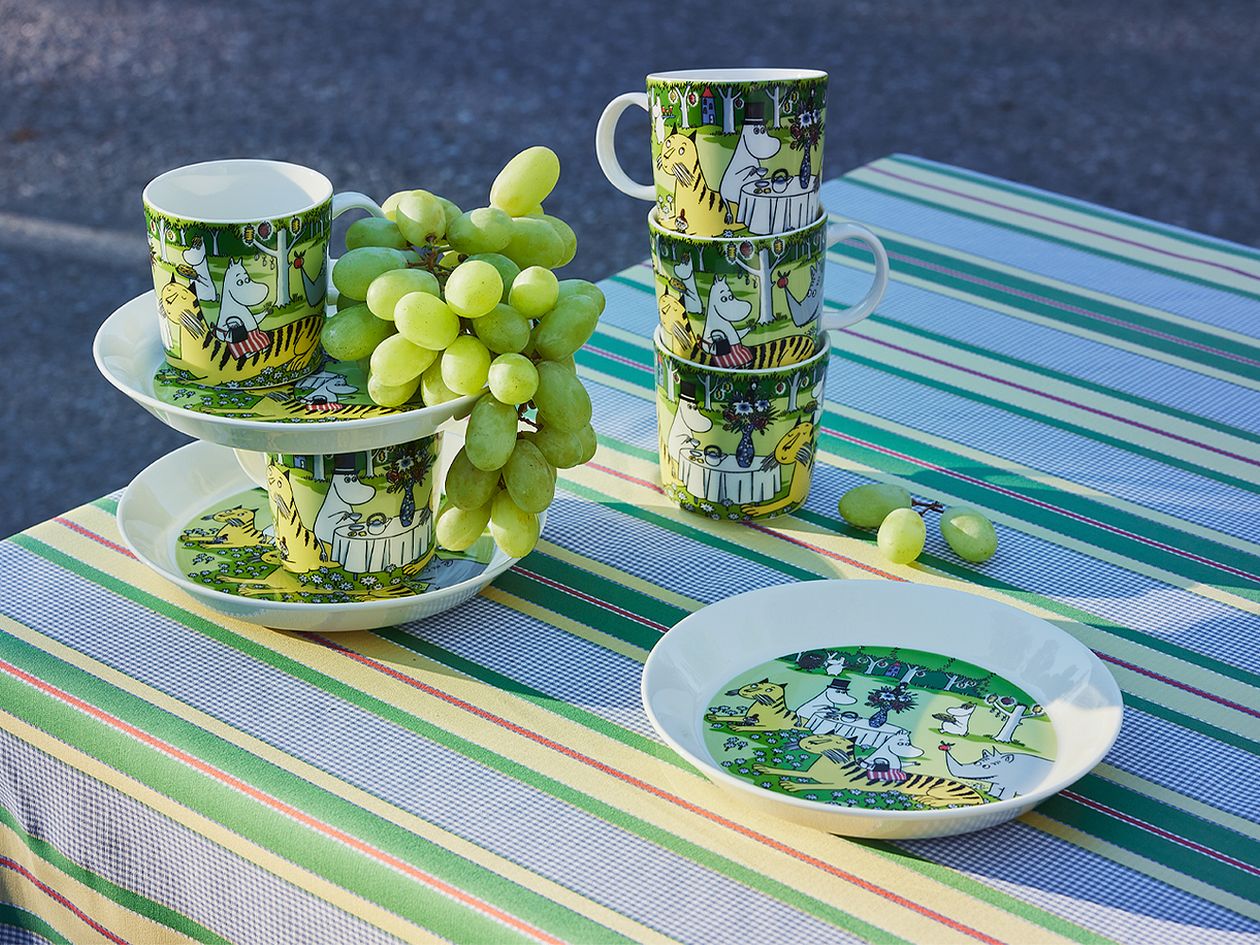 New furry friends
The mug's illustration is based on the 1956 comic titled "Moominvalley Turns Jungle". In this story, Little My finds mysterious seeds that the Moomins throw around Moominvalley, which is then turned into a jungle overnight. To make matter worse, Moominvalley's resident prankster, Stinky, decides to release the wild animals of a nearby zoo for an extra dose of thrill.
Thrill is what Stinky gets, and the situation quickly turns dangerous – the Moomins almost become tiger food. But when the Moomins help the tigers hide from the zookeepers, they manage to win the animals' trust and become the greatest of friends with the felines. After this series of unusual events, the Moomins throw a summer party in their garden, inviting all animals from tigers to rhinos as their guests. Absolutely everyone is welcome: even the villain of the story, Stinky, gets an invitation!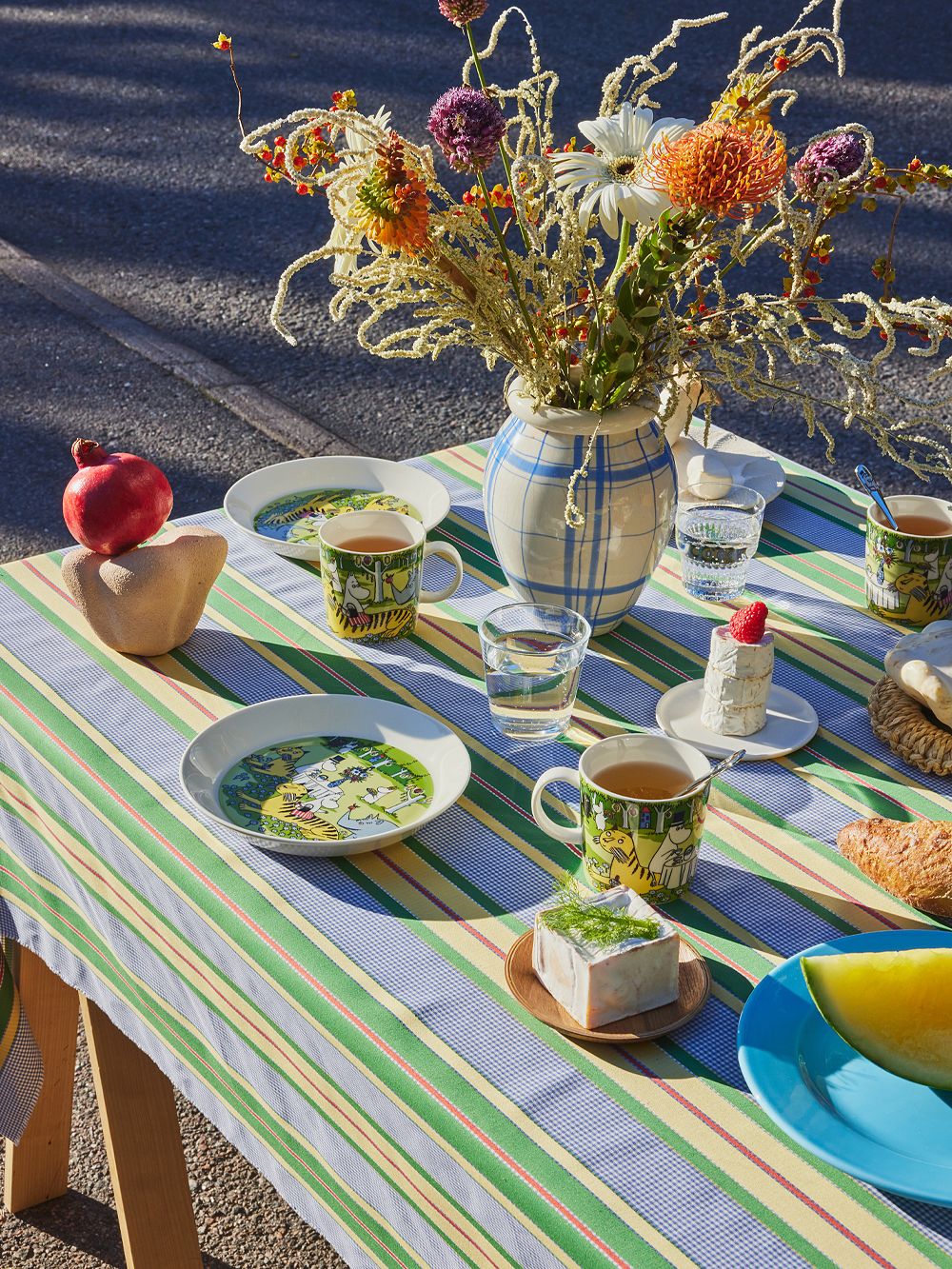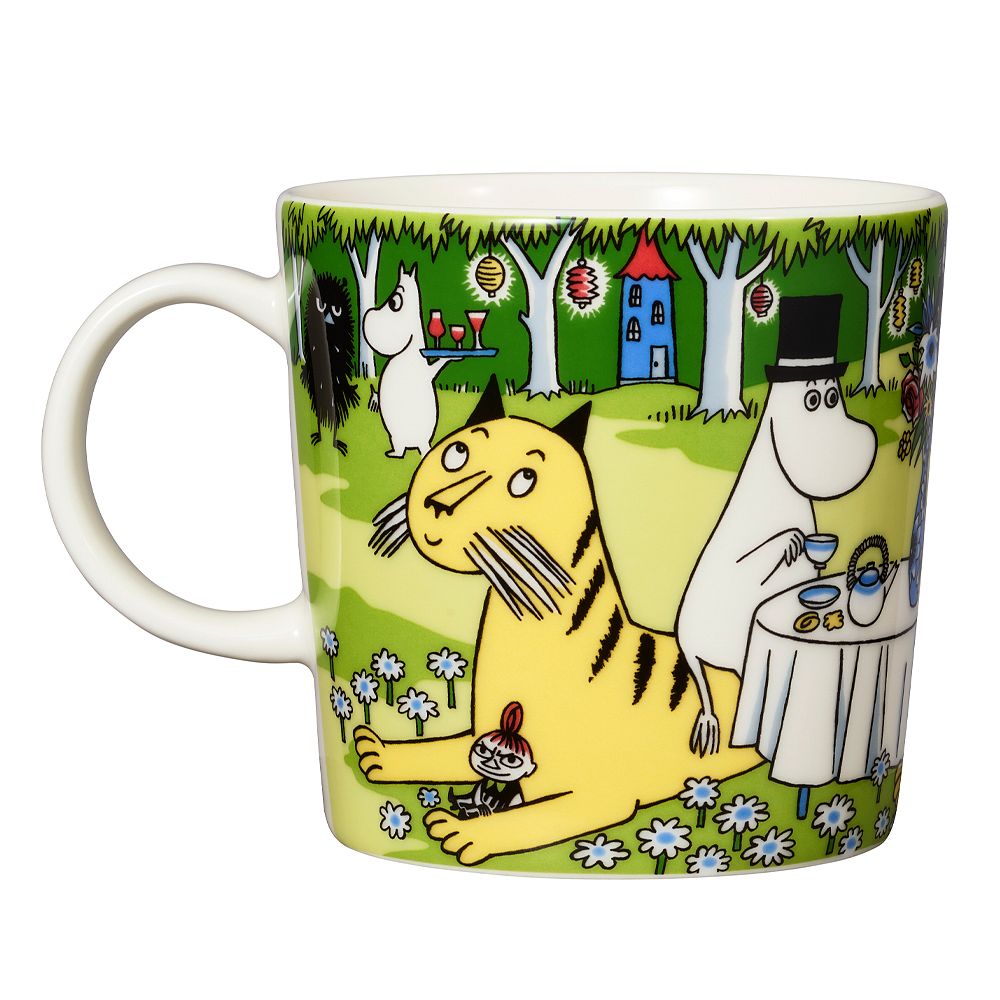 Illustrated by retired Tove Slotte
Moomin illustrator Tove Slotte has recently retired, but this illustration was created by her before her retirement. Slotte thinks the illustrations highlight Moomin creator Tove Jansson's and the Moomins' rebellious spirit:
"The Moomin family's anarchy is once again evident as they make friends with the wild animals and help them hide from the zookeepers. The illustrations showcase not only a summery atmosphere but also Tove Jansson's sense of humor and her brilliant imagination," says Slotte.
The Moomin seasonal set for summer 2023 will be available at Finnish Design Shop at the beginning of May, and it will be sold for a limited time only. You can buy and sell older seasonal Moomin mugs on Franckly, our marketplace for pre-loved design.
See also:
• Moomin products at Finnish Design Shop >
• Pre-loved Moomin products on Franckly >
Edit: Emmi Ratilainen Images: Arabia