Le Klint's timeless, hand-folded luminaires are adored by many, including stylist and designer Anna Pirkola. Now you can take 20% off flush ceiling lamps by Tage Klint. Join us in discovering Finnish Design Shop's frequently updated product campaigns, allowing you to save on long-term interior investments.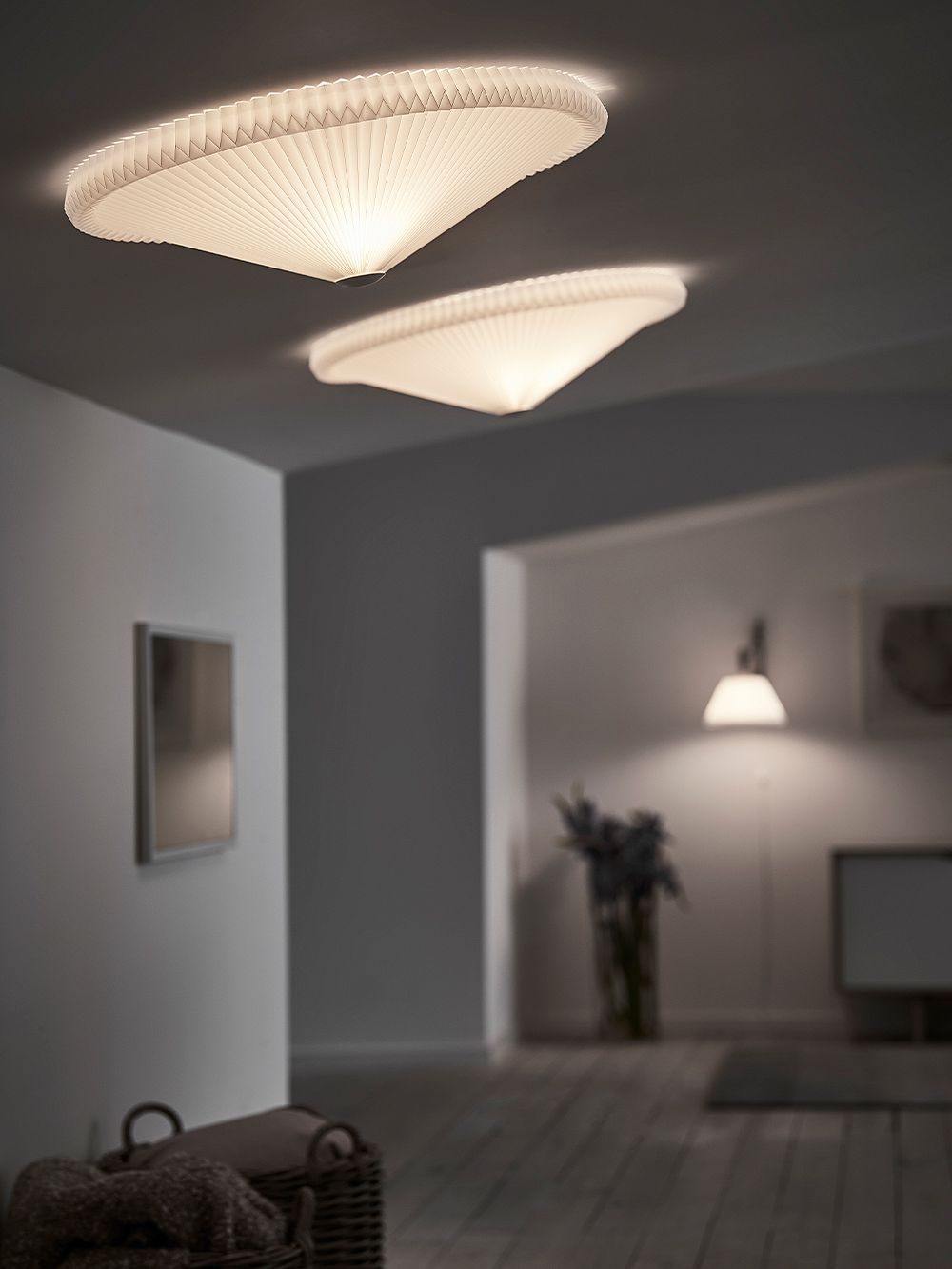 FOLDED BY HAND, one pleat at a time – Le Klint's flush ceiling lamps are made in Odense, Denmark with traditional methods. Crafted by the Danish brand's co-founder Tage Klint in 1945, the classic lighting designs have certainly given ample evidence of their timeless allure.
Suitable for use as ceiling lamps or wall lights, the luminaire models 26-52, 26-65 and 26-70 are available with a pleated shade in paper or plastic. While the paper shade sheds a slightly more gentle glow, the plastic shade is suited to spaces that require lighting that is somewhat brighter.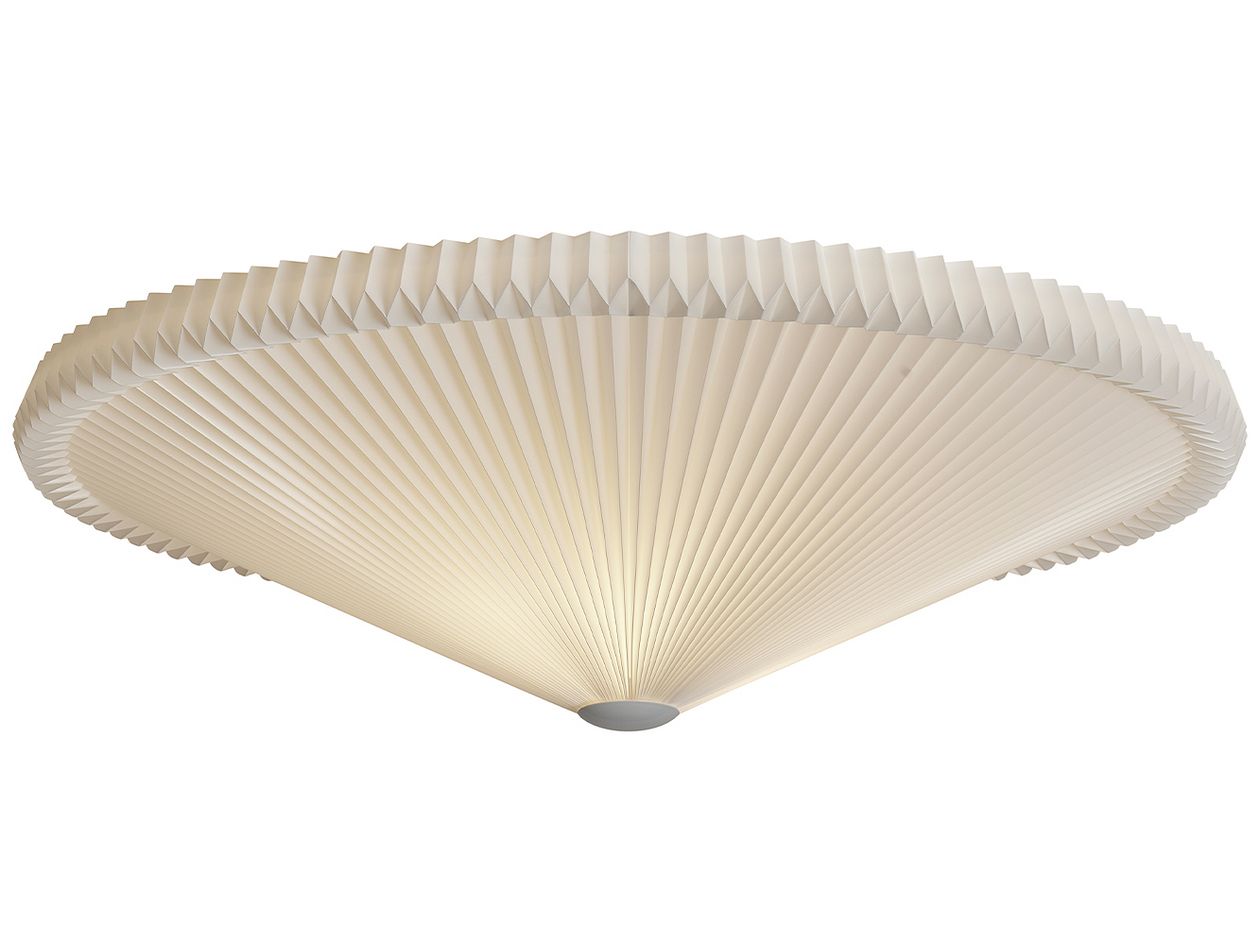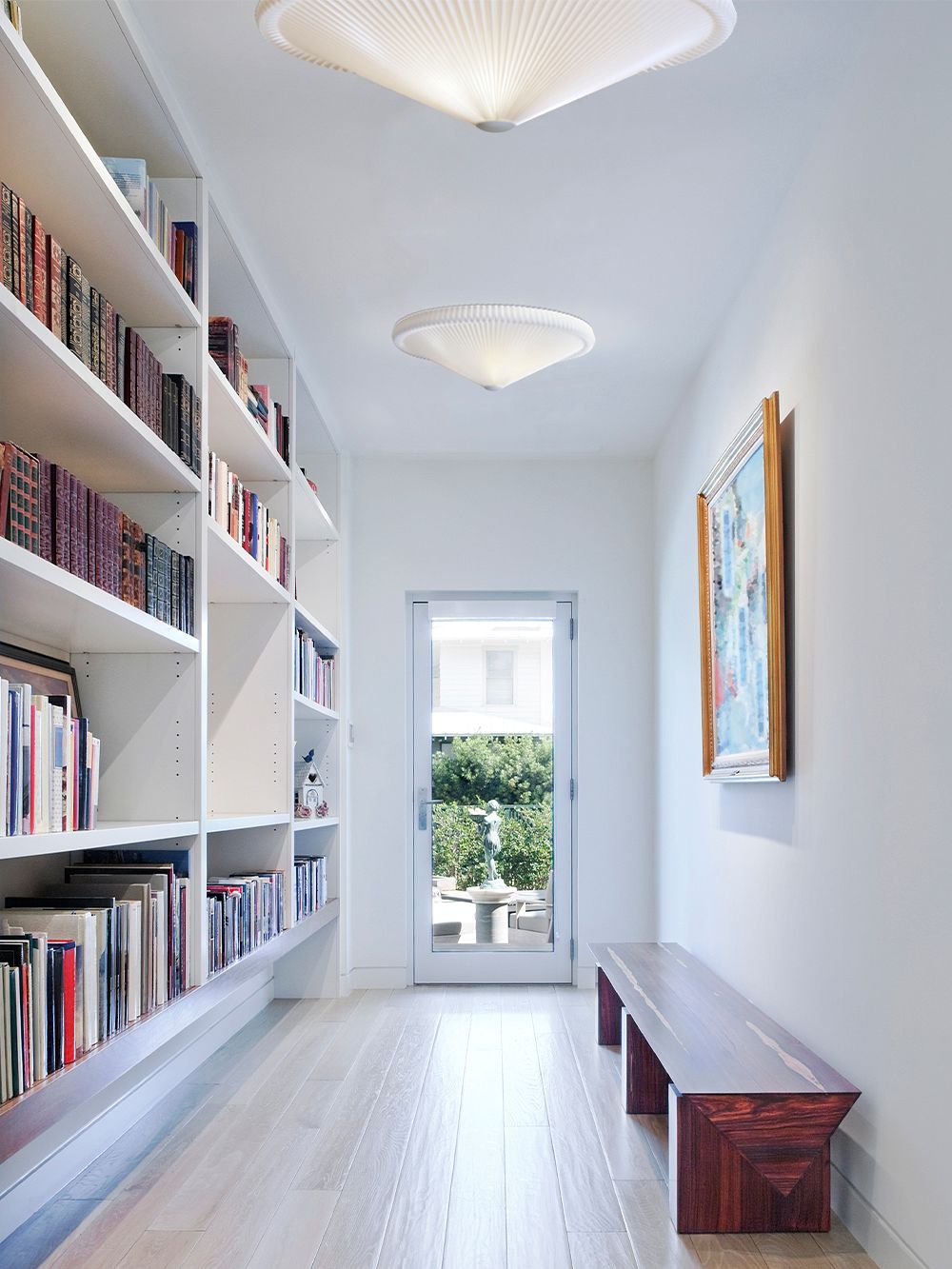 Equipped with years of experience, Le Klint's skilled workers are accustomed to folding and sewing shades for the lighting design 26, which hides a metal frame and two light sources under its shade. The digits that follow the number 26 hint at each lamp variant's diameter – with various size options, the flush ceiling lamp is particularly fitting for spaces with low ceilings.
• Read also: Le Klint's popular lamps are pleated by hand in Denmark >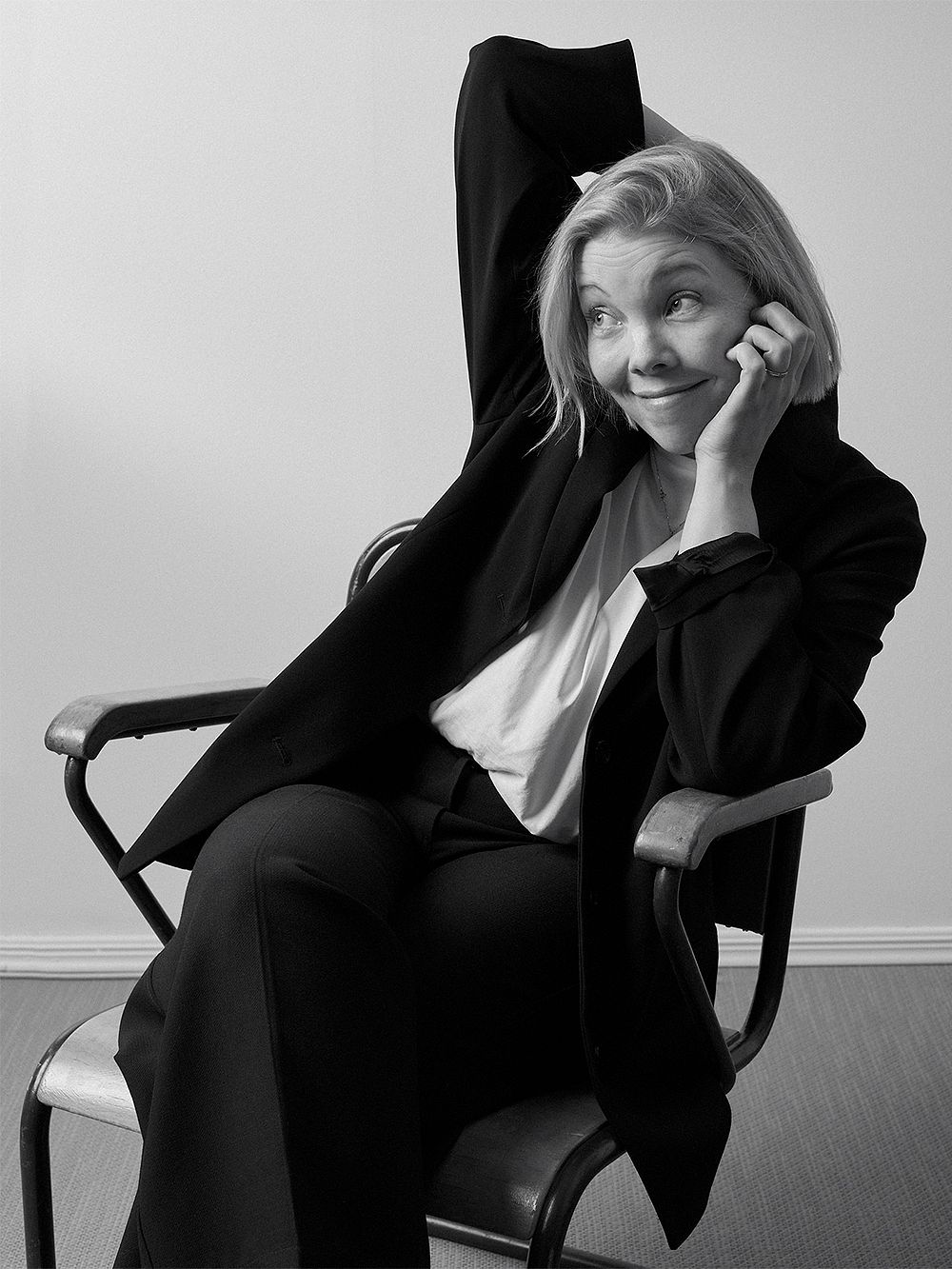 Pleated perfection in Anna Pirkola's home
Wondering how Le Klint's classic lamps work in contemporary settings? We sat down with Anna Pirkola, known among other things as the co-founder of Helsinki-based Studio Plenty – and it just so happens that she chose the 26-65 ceiling lamp from Finnish Design Shop's range.
Hi Anna! How did you choose this particular ceiling lamp? What sort of setting is it part of?
"The living room of our 1970s home was in dire need of general lighting. As a pendant would have been in the way in the relatively low ceiling space, I ventured into the world of flush ceiling lights. The pleats combined with simple yet inventive structures make Le Klint lighting absolutely charming. We spend a lot of time doing puzzles, usually on the living room floor –  indirect, soft light felt ideal for this purpose."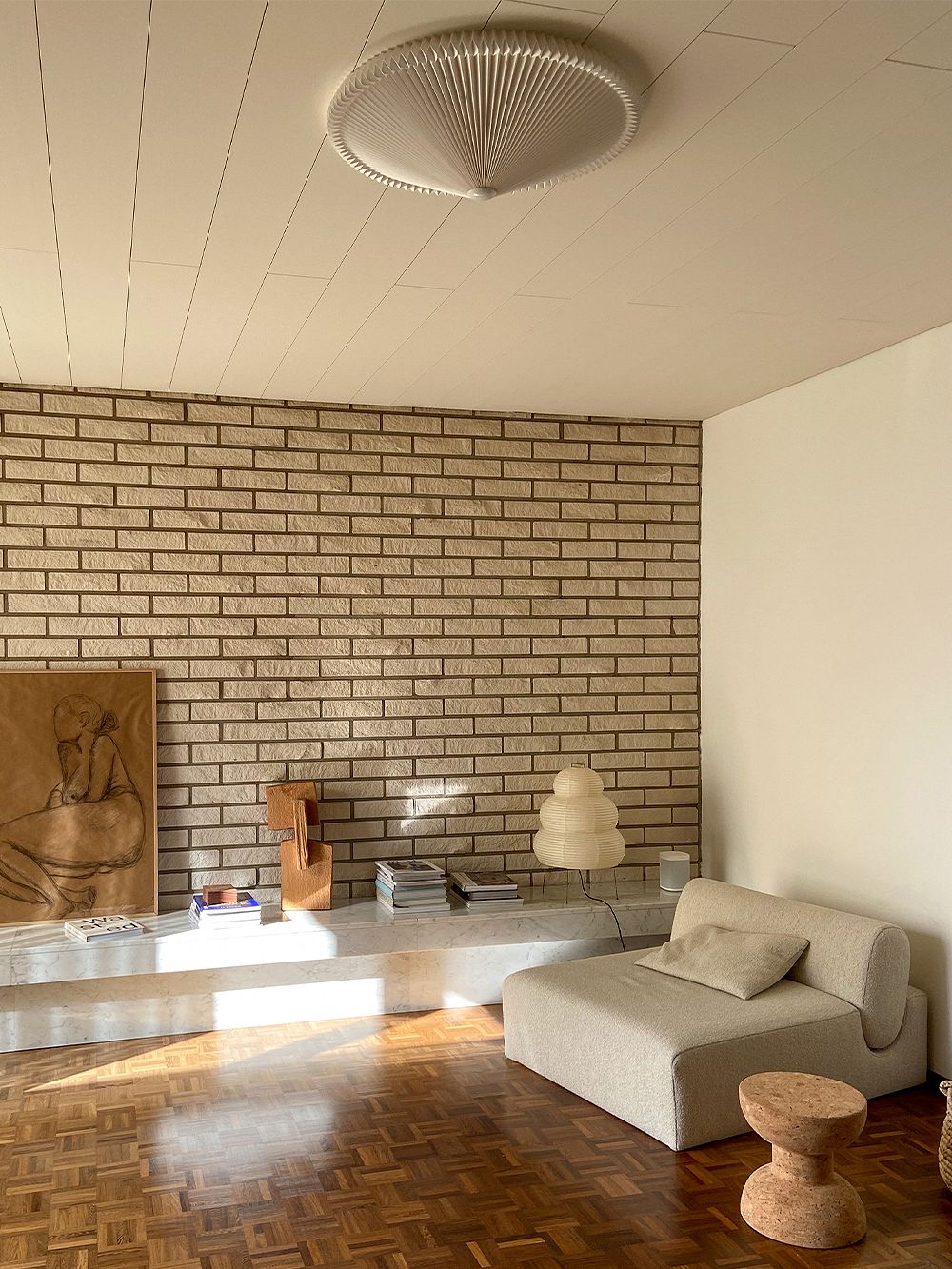 What guides your choice of luminaire?
"Firstly, the intended use; while reading demands focused light, a light fixture with a broader beam is more suitable for ensuring general lighting. I like to sprinkle lamps here and there, as switching between lights allows for easy adjustments to the mood of the space.
Aesthetics are equally important, as luminaires make an impact even when they're not turned on. At best, they work as sculptural or otherwise interesting interior elements. I like to think of lamps as long-term life companions. Hence, it's very important to find lighting designs that I feel comfortable committing to."
---
Campaign:
For a limited time, Finnish Design Shop is offering 20% off Le Klint's flush ceiling lamps by Tage Klint. The campaign is valid until 17 February 2022.
---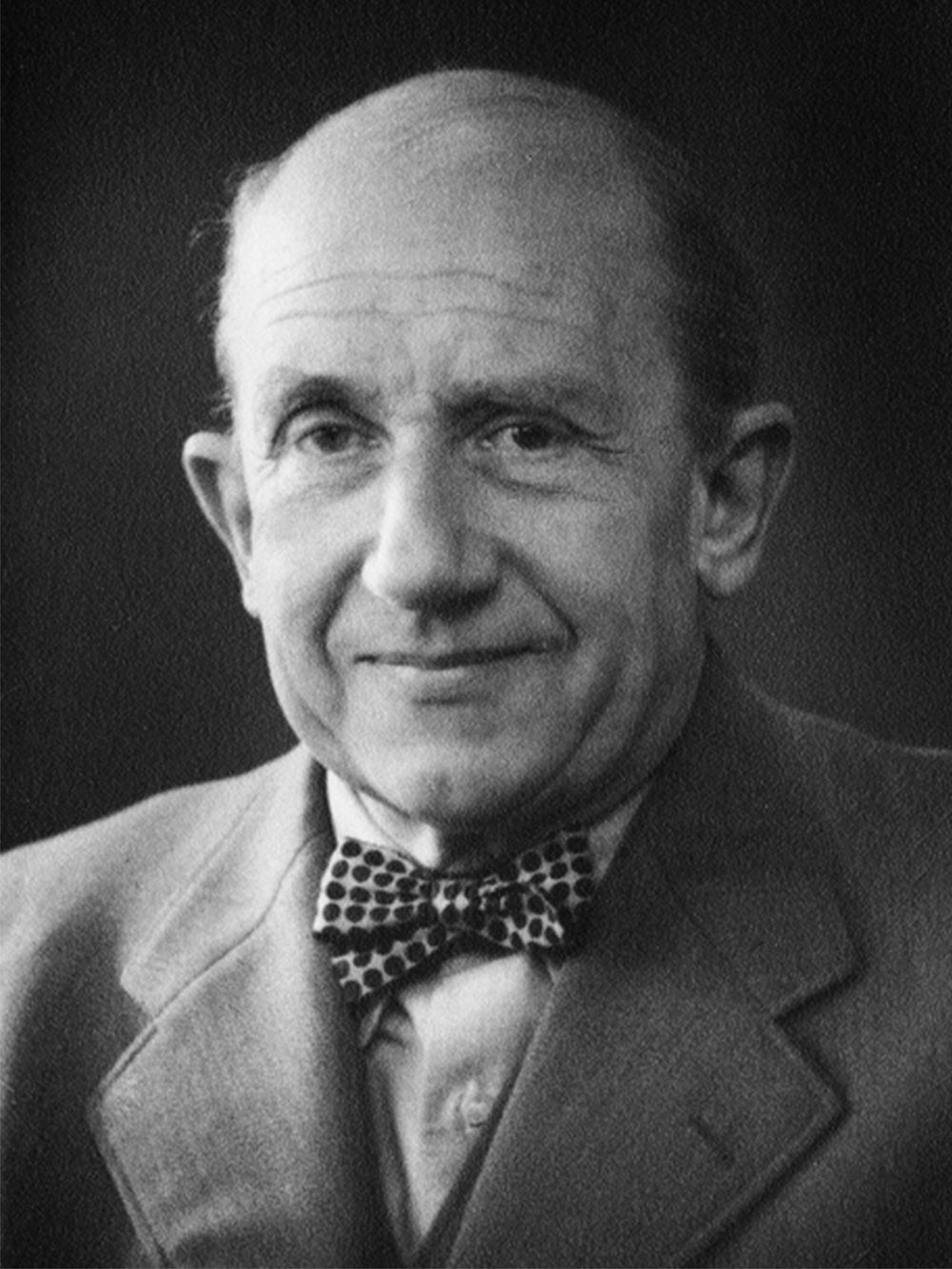 Who: Tage Klint (1884–1953)
Founded Le Klint in 1943 together with his brother Kaare Klint, after registering the patent for the lamp shade developed by their father, Peder Vilhelm Jensen Klint.
Trained as a qualified chartered surveyor but also designed lamps, some of which can still be found in the Le Klint collection.
Enhanced Le Klint lamps with a collar that attaches the shade to a metal frame.
Equipped with an entrepreneurial mindset, the industrious businessperson founded two further companies in Odense, Denmark.
See also:
• All products by Le Klint >
• All lighting at Finnish Design Shop >
Text: Eero Nurmi Images: Le Klint and Anna Pirkola