Finnish Design Shop's list of best-selling design items of 2021 includes both timeless classics and Finnish innovation. Design Stories invites you to take a look back with us – maybe some of these design gems are your personal favorites as well?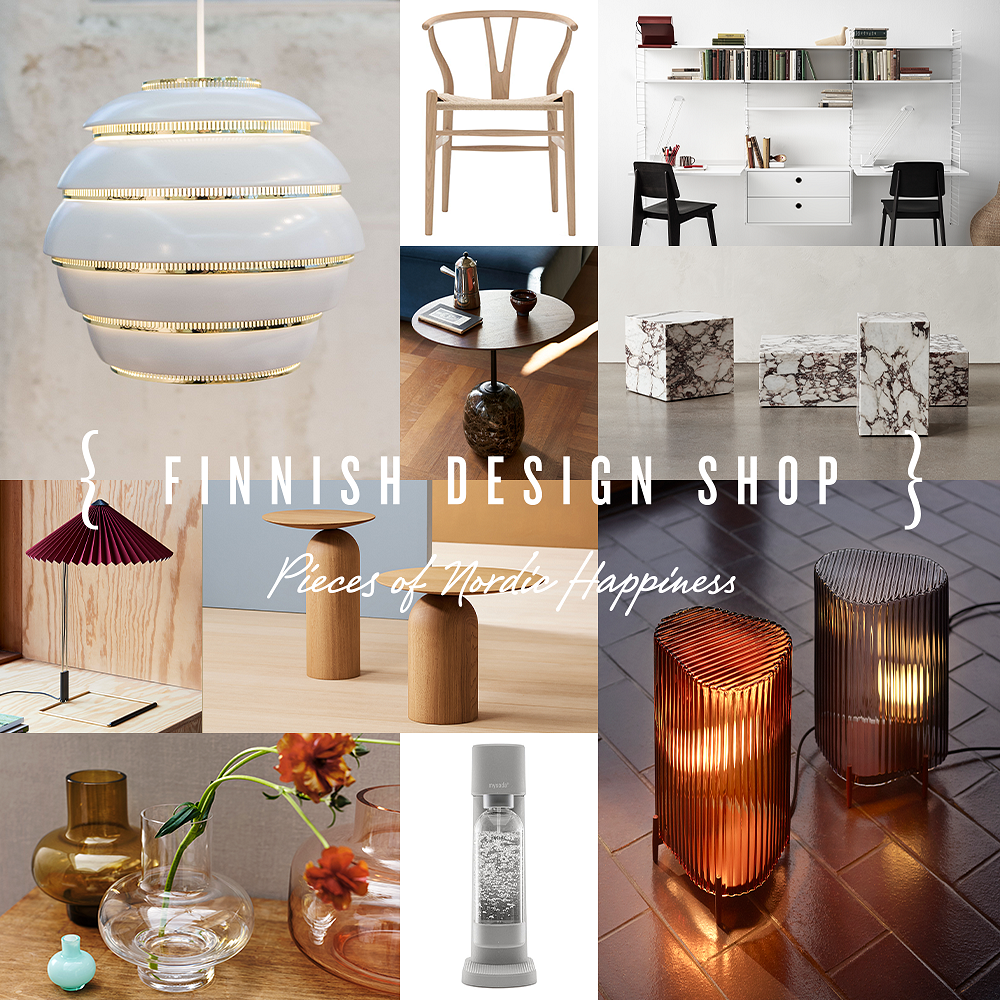 FINNISH DESIGN SHOP'S best-selling products of 2021 are now listed! A love for Finnish design is apparent throughout the listing: included are classics from Artek and Marimekko, and some more contemporary pieces from Basta and Iittala. Danish design champions such as HAY and &Tradition also stand tall among the favorites. The list has been compiled based on Finnish Design Shop's sales statistics.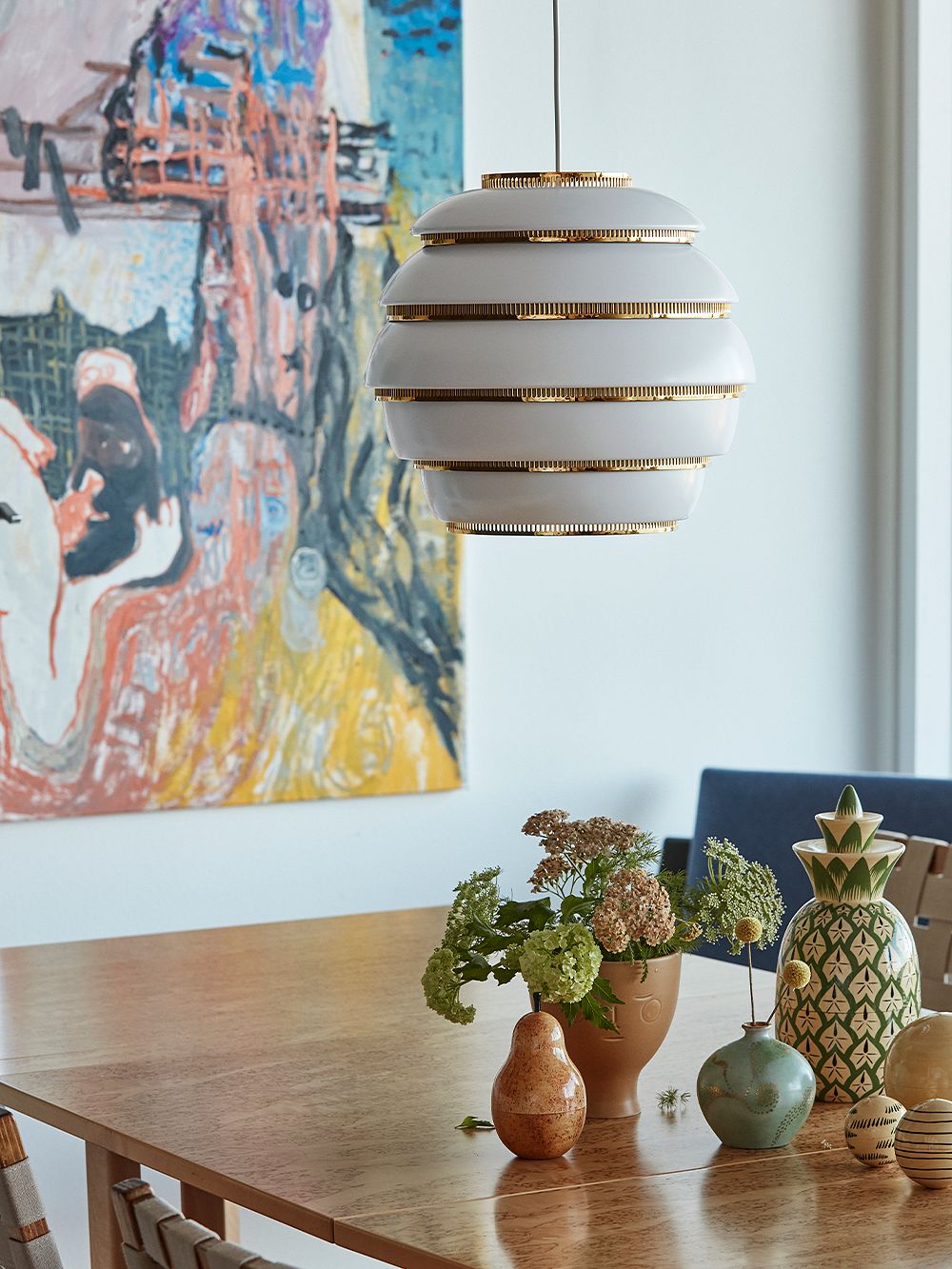 1. Artek: A331 pendant
Finnish Design Shop's undisputable top seller for 2021 was Artek's A331, better known as the Beehive. The elegant classic designed by Alvar Aalto in 1953 for the University of Jyväskylä found its way to a record number of Finnish homes in 2021 but also created quite the buzz overseas. The most coveted shade again this year was the indulgent combination of fresh white and warm brass, but the black version of A331 was not left far behind.
Other Artek luminaires such as A330S, also called Golden Bell, and A810 are also listed right at the top – it's delightful to see these timeless classics always in trend!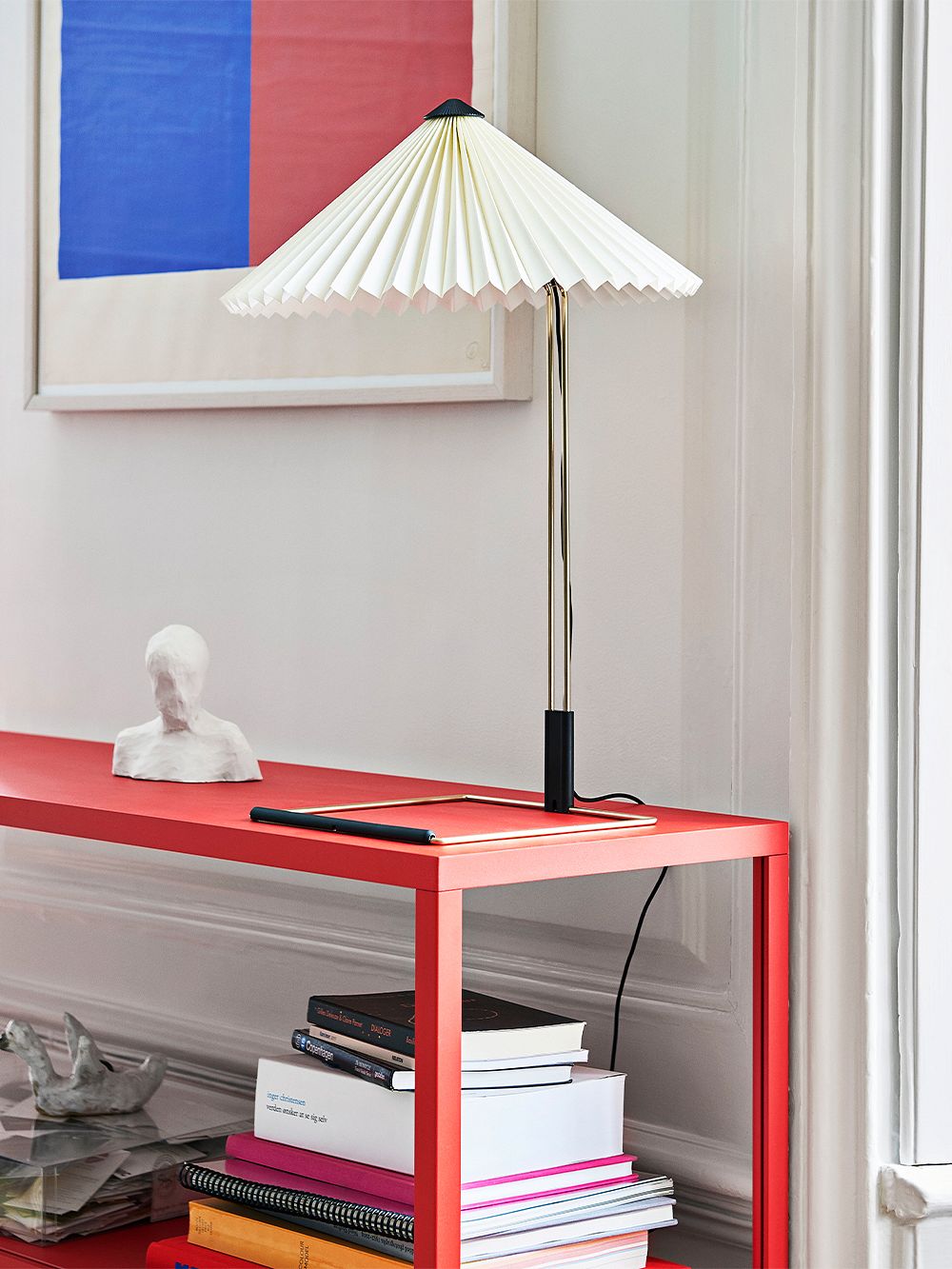 2. HAY: Matin table lamp
Designed by Inga Sempé, HAY's Matin table lamp combines a delicate pleated shade with a geometric stand made of a bent metal tube. Featuring both classic and modern elements, the luminaire complements a variety of spaces and decorating styles – we suspect this might have something to do with the design's success. The table lamp is available in two sizes and several HAY-a-licious colors, and the collection nowadays also features ceiling and wall lamps with the same, beautiful design language.
Close behind the TOP 10 are also a bunch of other design goodies from HAY, like last year's hit, the rice paper lampshade, and one of our TOP 10 regulars, the Hee chair collection. In 2021, Finnish Design Shop's customers particularly loved the Hee lounge chair in black.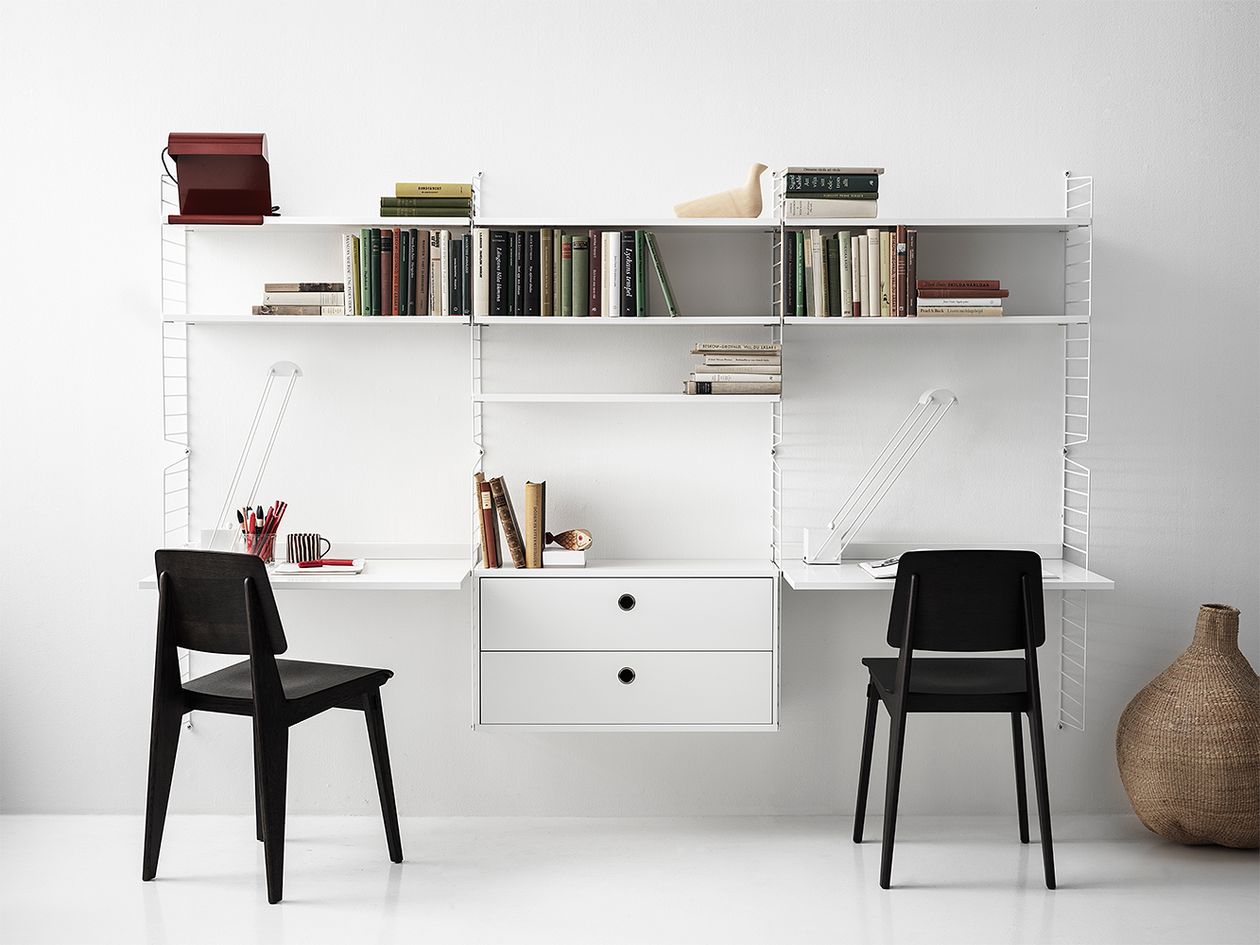 3. String Furniture: String System
String Furniture's String floor panels, shelves, and accessories helped create a staggering amount of beautiful and practical storage solutions in 2021. The String series offers a variety of tools for organizing your home office, kitchen, living room, or kids' room – or why not stack the shelves with your all-time favorite items and just enjoy the view.
All String System elements are available in a wide range of colors, but this year crisp white took first place. One of the favorites from 2020, the clever String Pocket shelf, was also very sought after this year.
• Products by String Furniture >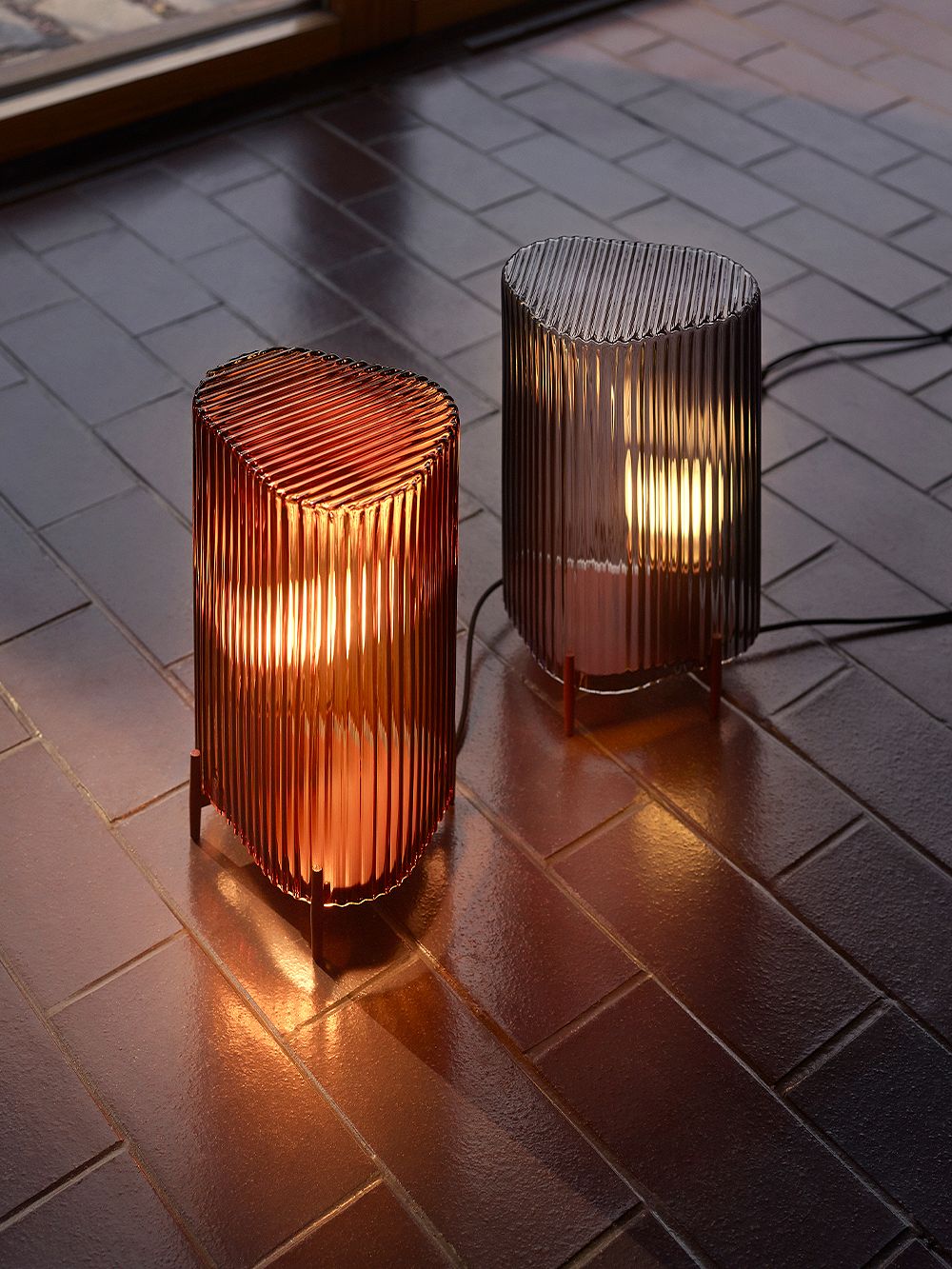 4. Iittala: Putki table lamp
Iittala's Putki table lamp is a smaller version of a lamp design that Matti Klenell created in 2018 for the Swedish Nationalmuseum in Stockholm. Mouth-blown at the Iittala glassworks in Finland, the lamp consists of a slender metal base and a tube-like, fluted glass dome that comes in copper, clear or gray glass. In 2021, Putki was also launched in an opal white version which is only available at Finnish Design Shop.
In addition to Putki, we simply must mention another Iittala product whose popularity surprised us all: the Krouvi beer glass by Oiva Toikka. Designed in the 1970s, the beer mug boasts a robust, classic look complete with a frost-like surface pattern. The glass was only available as a limited edition, but fear not – little birdies told us that another batch might be available this spring.
• Putki table lamp by Iittala >
• Read also: The Swedish Nationalmuseum showcases a masterpiece by Finnish glassblowers >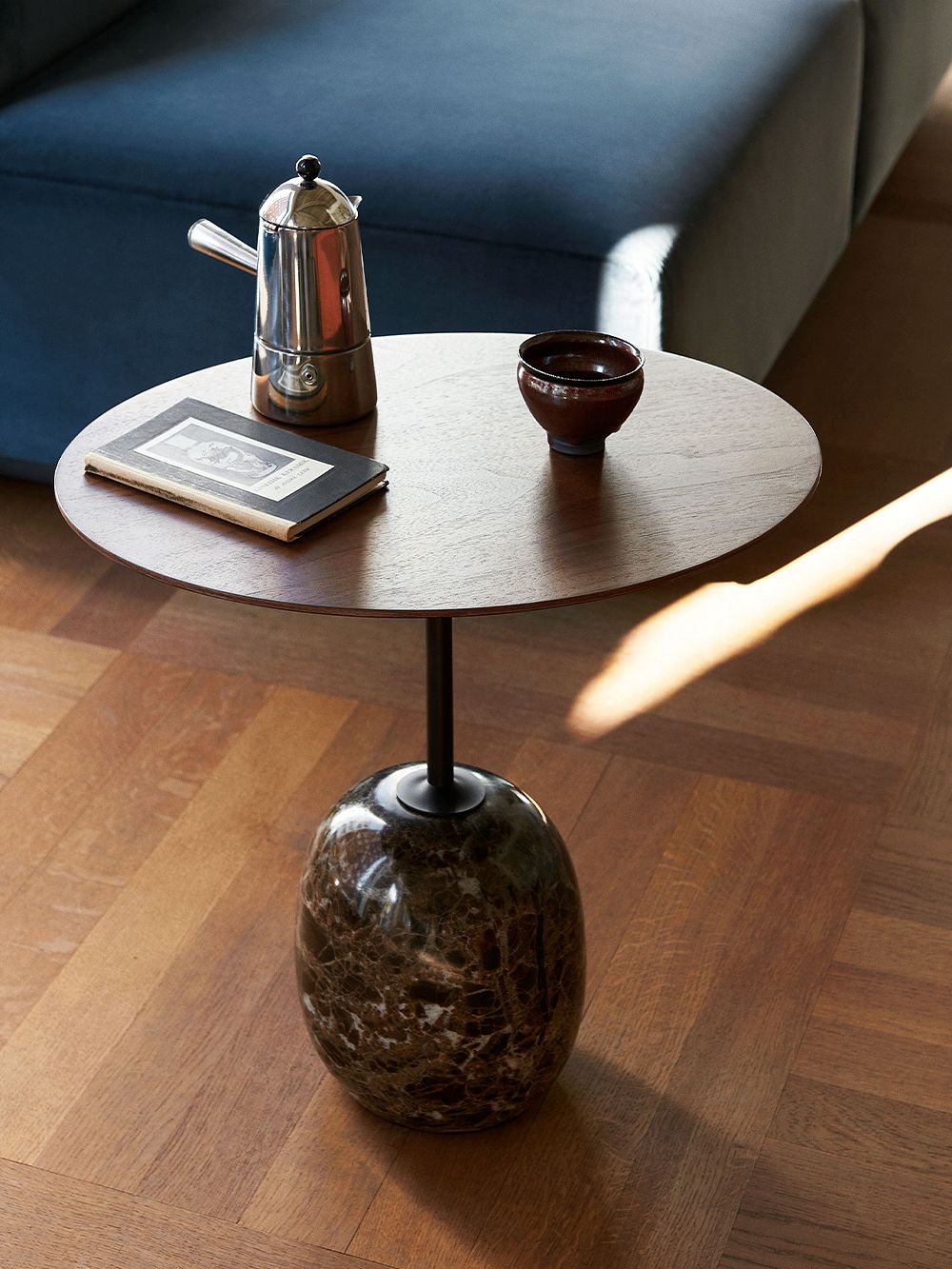 5. &Tradition: Lato coffee table
Designed by Italian Luca Nichetto for &Tradition, the Lato coffee tables were one of the most popular pieces of furniture last year, and no wonder: the small table resembling the shape of a lollipop turned upside down is like a sculpture. Despite its playful nuances, the oval-shaped marble base and round wood or steel top of the table create a sophisticated, refined final appearance. The petite and multi-purpose Lato serves next to the sofa or armchair and is perfect even for small spaces.
• Lato LN9 coffee table by &Tradition >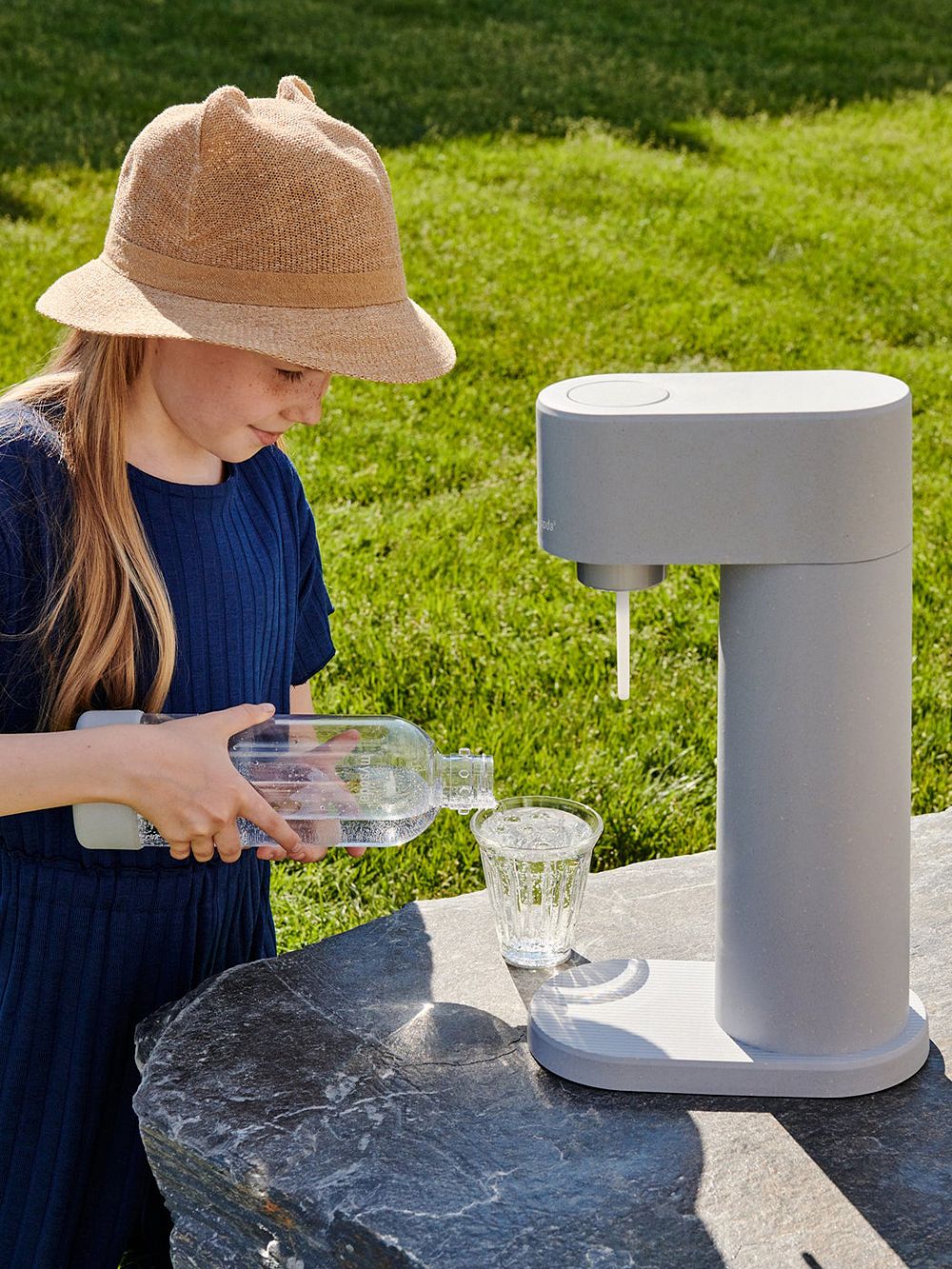 6. Mysoda: Woody sparkling water maker
The Woody sparkling water maker by the Finnish Mysoda was particularly popular among our international customers. A gorgeous combination of functionality and style, the device doesn't require electricity and offers a sustainable alternative for buying bottle after bottle of sparkling water from the store. What's more, Woody is made of an eco-friendly biocomposite material obtained from side streams and residues of the forest industry, which means that no extra wood needs to be harvested to manufacture the devices! The design has also caught the eye of industry professionals, as in 2021, Woody was recognized with both the Red Dot Design Award and the iF gold award.
• Woody sparkling water maker by Mysoda >
• Read also: The Mysoda Woody sparkling water maker wins the iF gold award 2021 >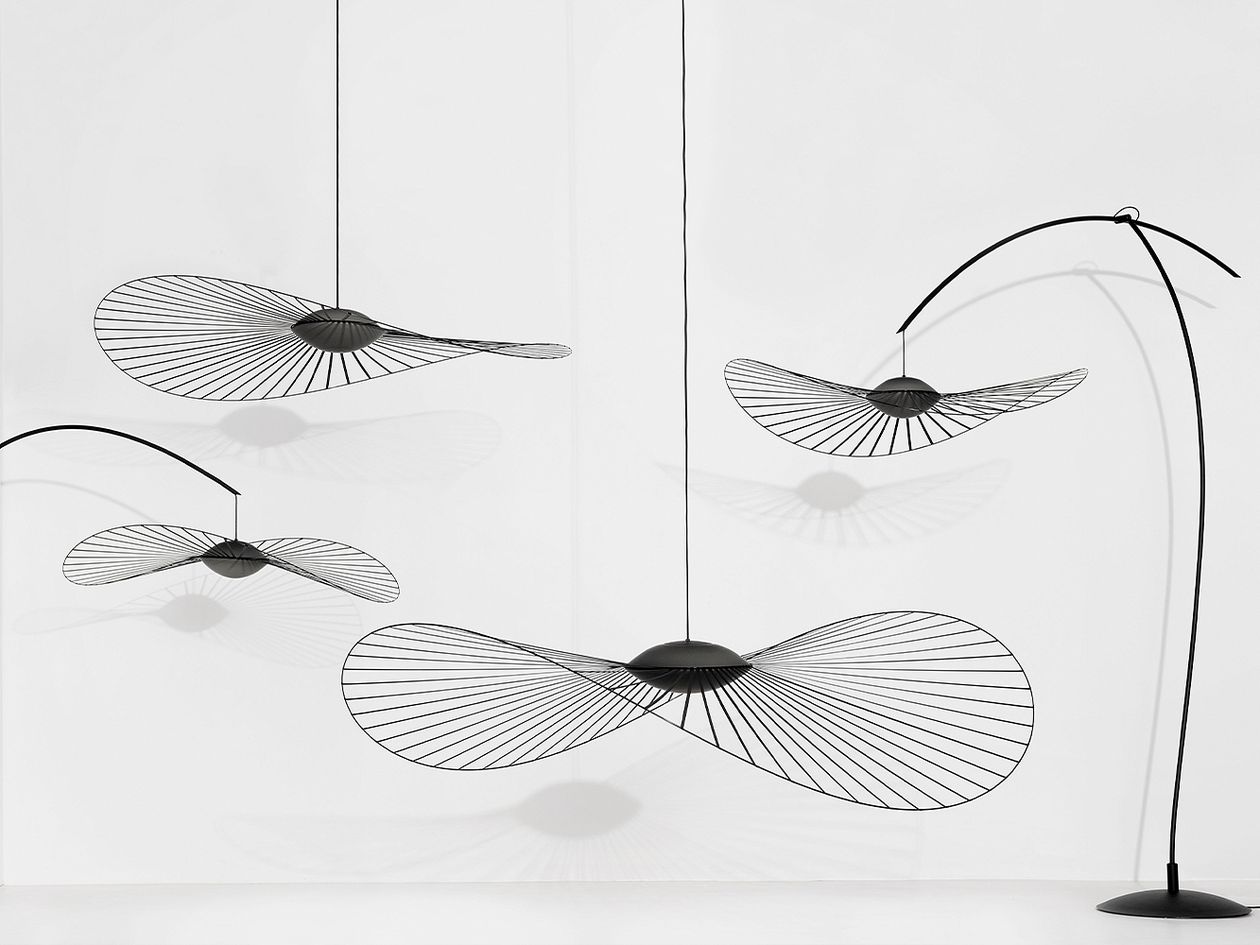 7. Petite Friture: Vertigo pendant
The iconic Vertigo pendant by Petite Friture is both sculptural and graphic as well as ethereal and delicate. Designed by Constance Guisset, the ceiling light is at its best in open and high rooms, where its light fiberglass frame can sway in the lightest draught and spread magical and geometric shadow patterns on the walls around it. The classic black version was the most popular among Finnish Design Shop's customers – it certainly stands out as a spectacular centerpiece even without light!
• Vertigo pendant by Petite Friture >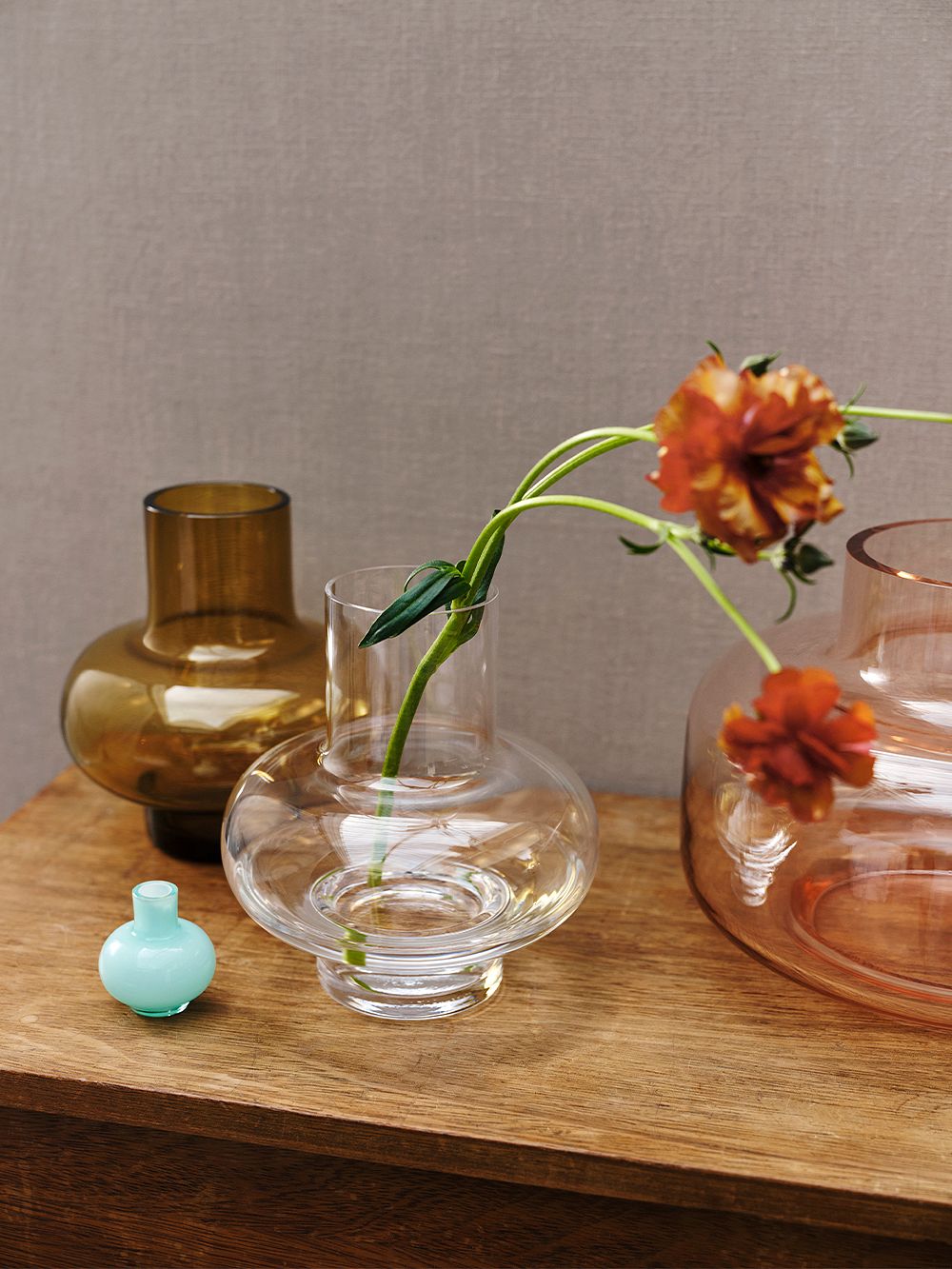 8. Marimekko: Vases
The pure and simple design of Marimekko's vases maintains its charm both in Finland and overseas year after another. The Urna vase by Carina Seth Andersson is an effortlessly beautiful modern classic – and one of our bestsellers in 2021. The grand vase looks equally lovely filled with a relaxed bouquet as it does empty, and it can also be put to use as a delightful miniature showcase for small items. Other Marimekko vases, such as Umpu and Flower, are also time-tested favorites at Finnish Design Shop.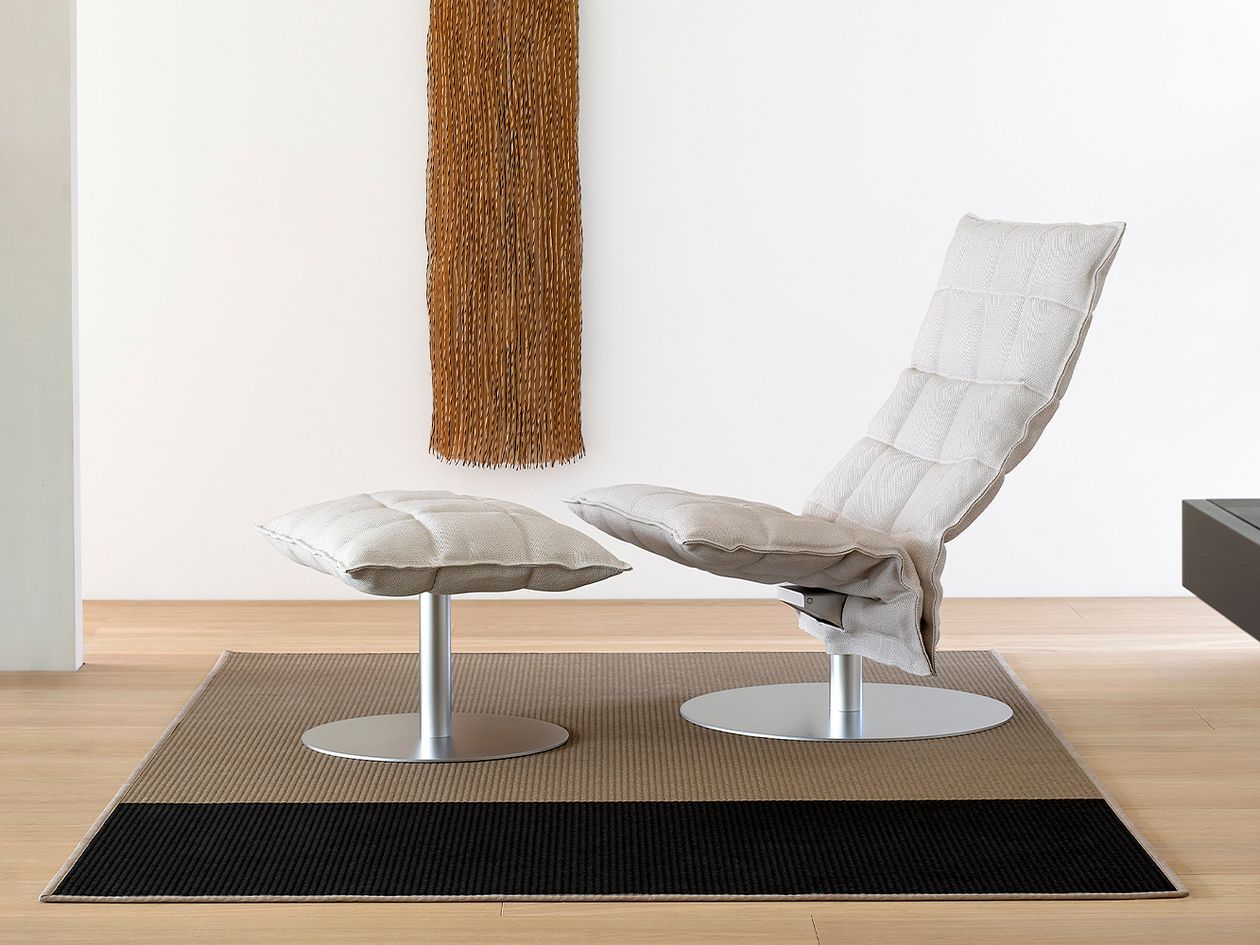 9. Woodnotes: K chairs
The K chair by Finnish brand Woodnotes is a beautifully understated lounge chair with a calming and comforting feel – a feel that was indeed in demand amidst the social distancing of 2021. The plush, removable cover is made from a unique cotton and paper twine blend, giving the streamlined K lounge chair an irresistibly inviting look. We are very much looking forward to the unveiling of a new cross-legged version of the award-winning K chair in spring 2022.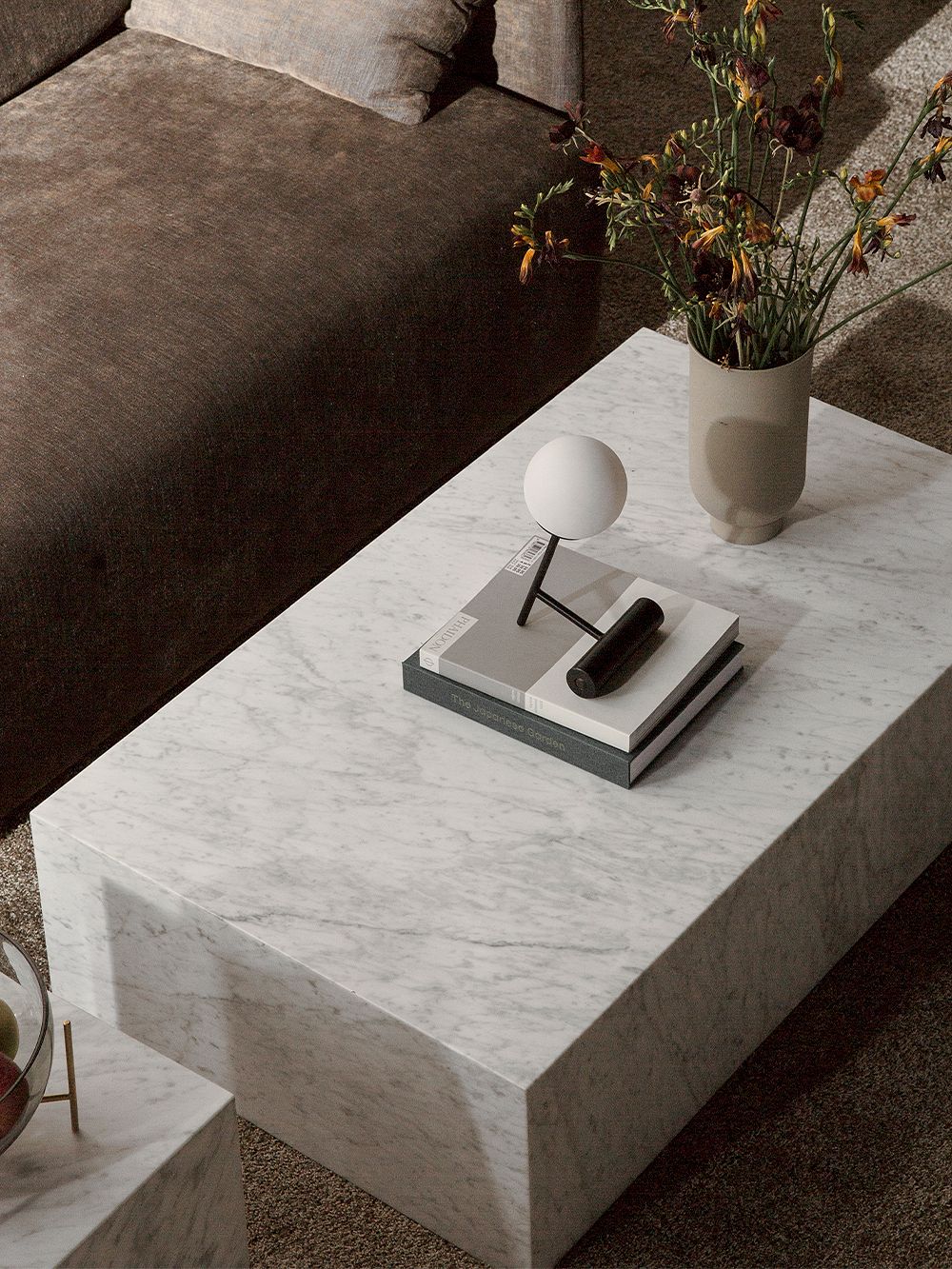 10. Menu: Plinth tables
Durable natural materials have been on trend already for many years. Especially natural stones with an organic surface such as travertine and marbles have gained popularity in interior design. The geometric and simplistic design of Menu's Plinth table leaves room for the natural beauty of marble as well as emphasizes its unique details. The impressive Plinth tables delight in several unique shade options: would you choose a fresh white or a deeper tone with a more vivid pattern?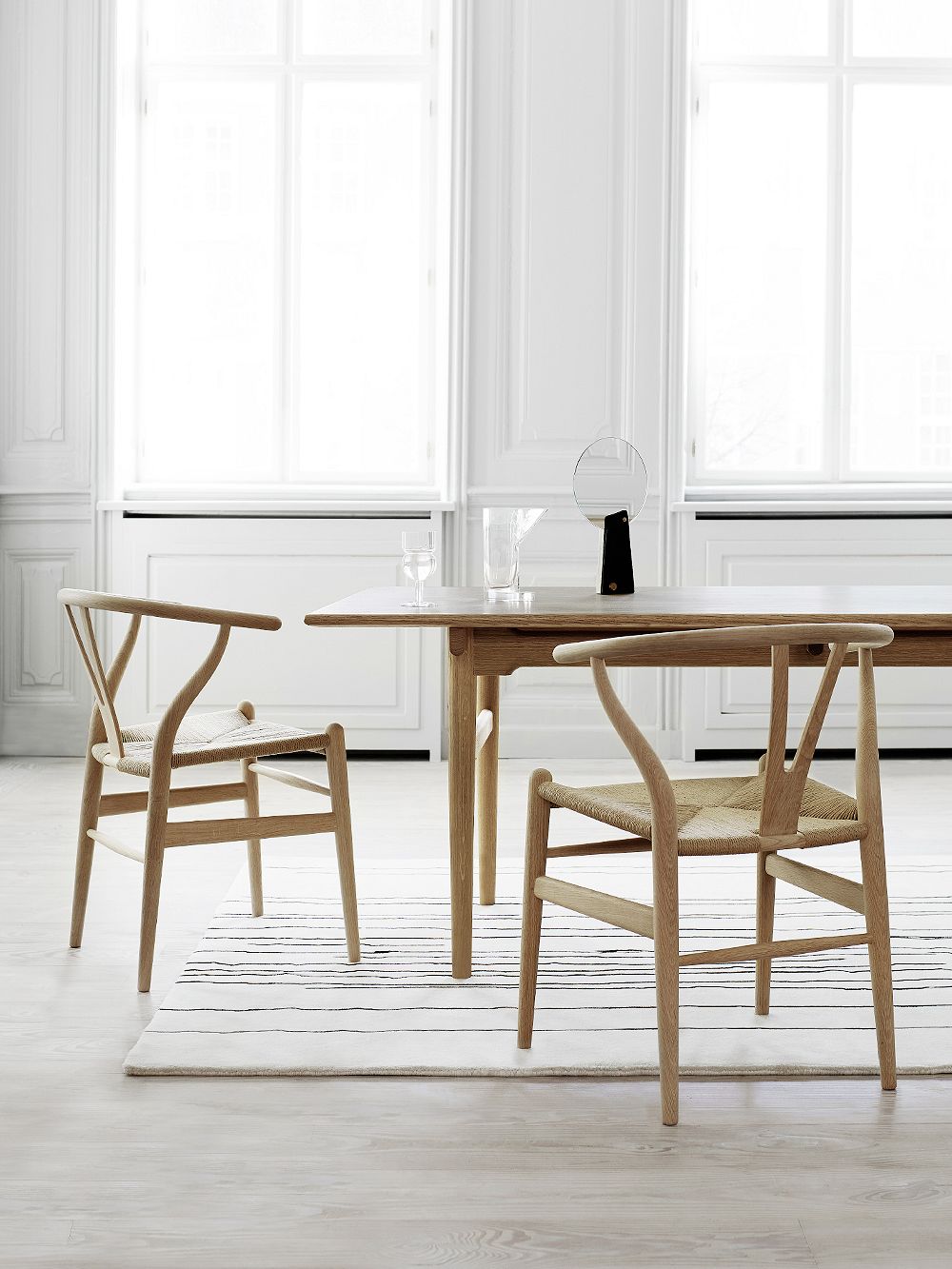 + 1. Classic of the year: Carl Hansen & Søn's CH24 chair
Carl Hansen & Søn is a Danish brand known best for its passionate approach to traditional woodworking, and the numerous design classics that carry its name. The brand has been one of our most requested ones, and in 2021 we were happy to announce that Carl Hansen & Søn is now a part of Finnish Design Shop's selection. One of Carl Hansen & Søn's most beloved classics is the CH24 or Wishbone chair, designed in 1949 by Hans J. Wegner.
The Wishbone chair is a staggering specimen of Danish craftsmanship, and it is almost completely made by hand. An elegant, skillfully crafted wooden frame together with a beautiful paper twine seat, gives the classic an organic and harmonious appearance. Looking as trendy as ever going into 2022, we predict that Wishbone will take its place on our bestseller list again next year.
• Wishbone chair by Carl Hansen & Søn >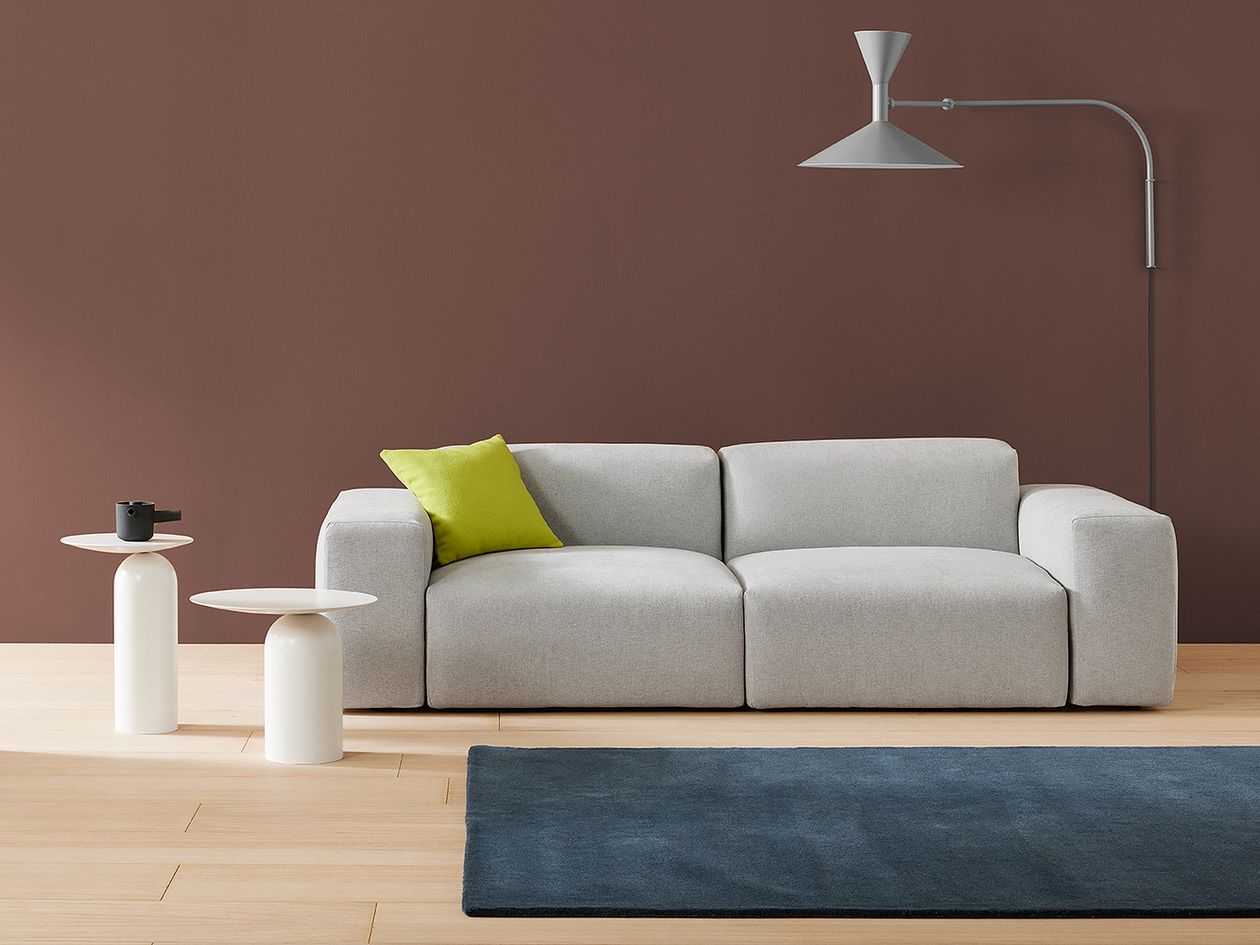 + 1. Surprise of the year: Basta
Having only made its debut in 2020, one of this year's surprise hits has been the Finnish design brand Basta with its sculptural Disco tables and modular Cubi sofas. Not bad for a newcomer, don't you think? Our Finnish customers have especially been loving the Cubi sofas, designed by Marcel Wanders, while our international clientele has favored the Disco side tables by Finnish master cabinetmaker Antrei Hartikainen.
• Disco table by Basta >
• Read also: Basta creates world-class design and smart furniture >
Source: Finnish Design Shop's sales report 2021
See also:
• The most popular design products of 2020 >
• Latest arrivals at Finnish Design Shop >
Text: Design Stories Images: Manufacturers