String Furniture's new 2022 collection features shelving solutions for a functional yet stylish cooking space from a gourmet kitchen to a kitchenette. In addition, the brand is to launch an innovative, height-adjustable candleholder designed by TAF Studio.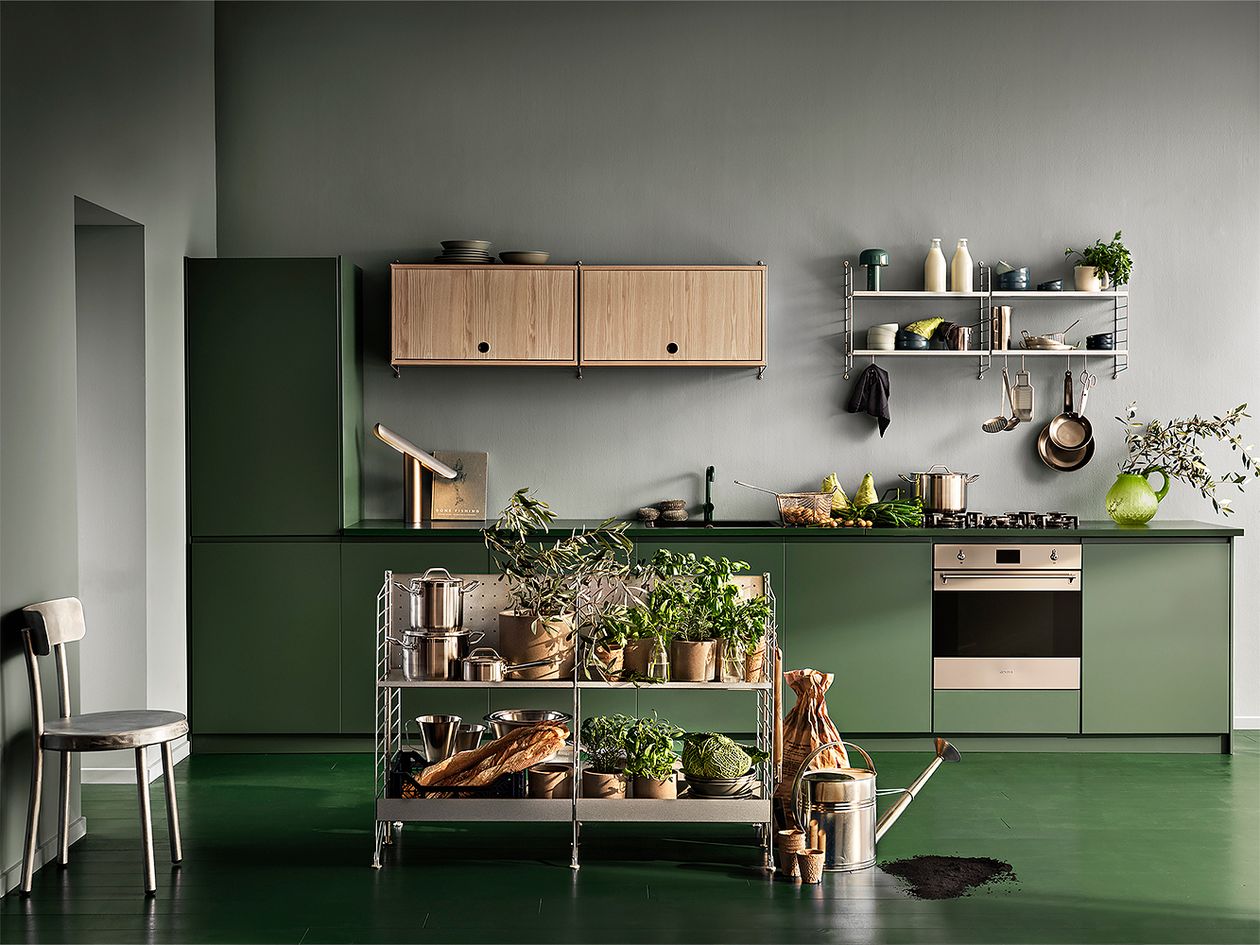 Something new for the kitchen
You would think that by now, the String System has it all. And yet, the storage elves at String Furniture have come up with a new addition that is sure to please those who are planning to renovate their kitchen: a cabinet with a flip door. Previously, the cabinet came either with a sliding door or a regular swing door, but the flip door adds new possibilities for creating the kitchen of your dreams. Perfect for storing tableware, the new cabinet fits the collection's 30 cm side panels.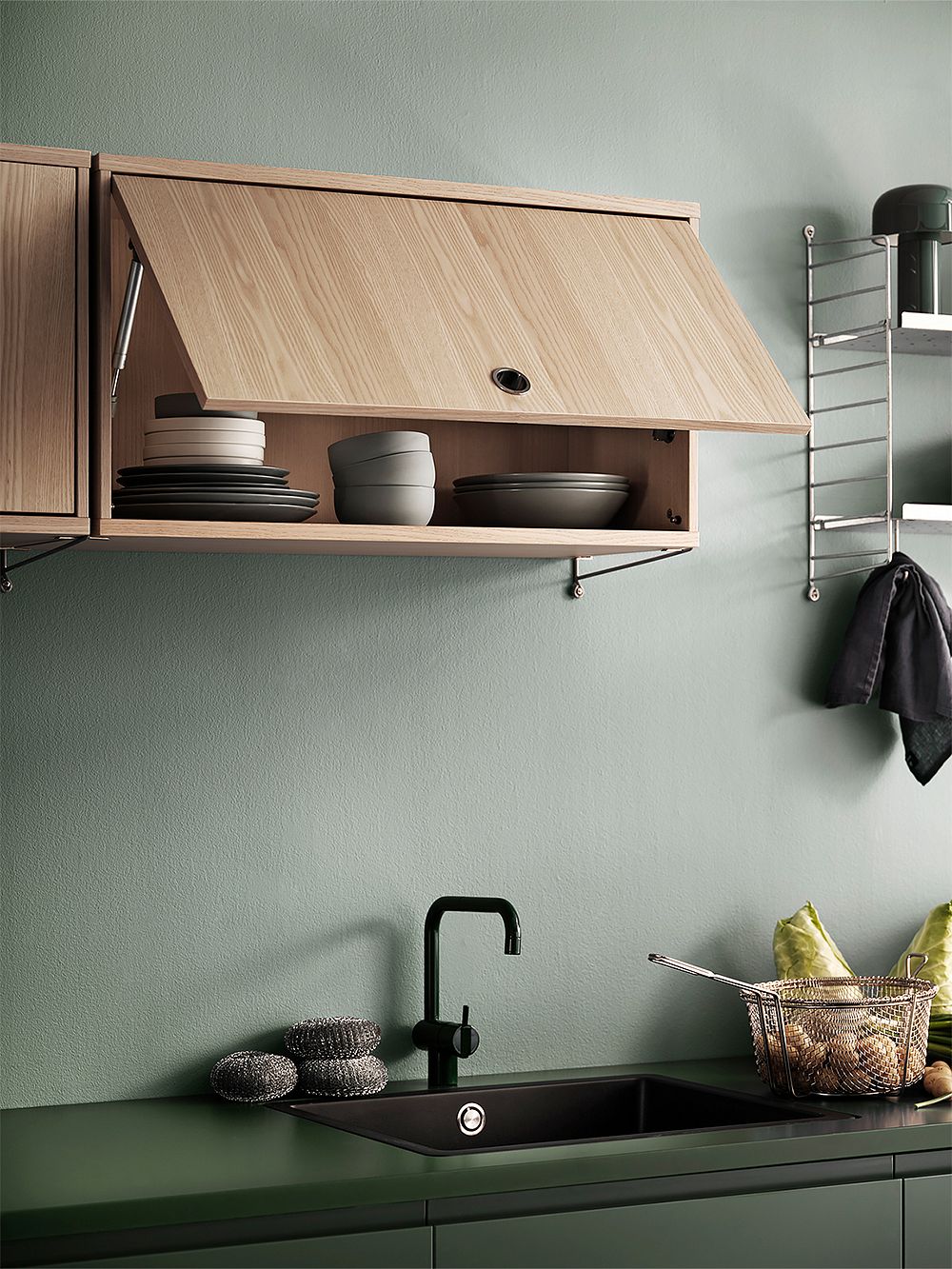 ---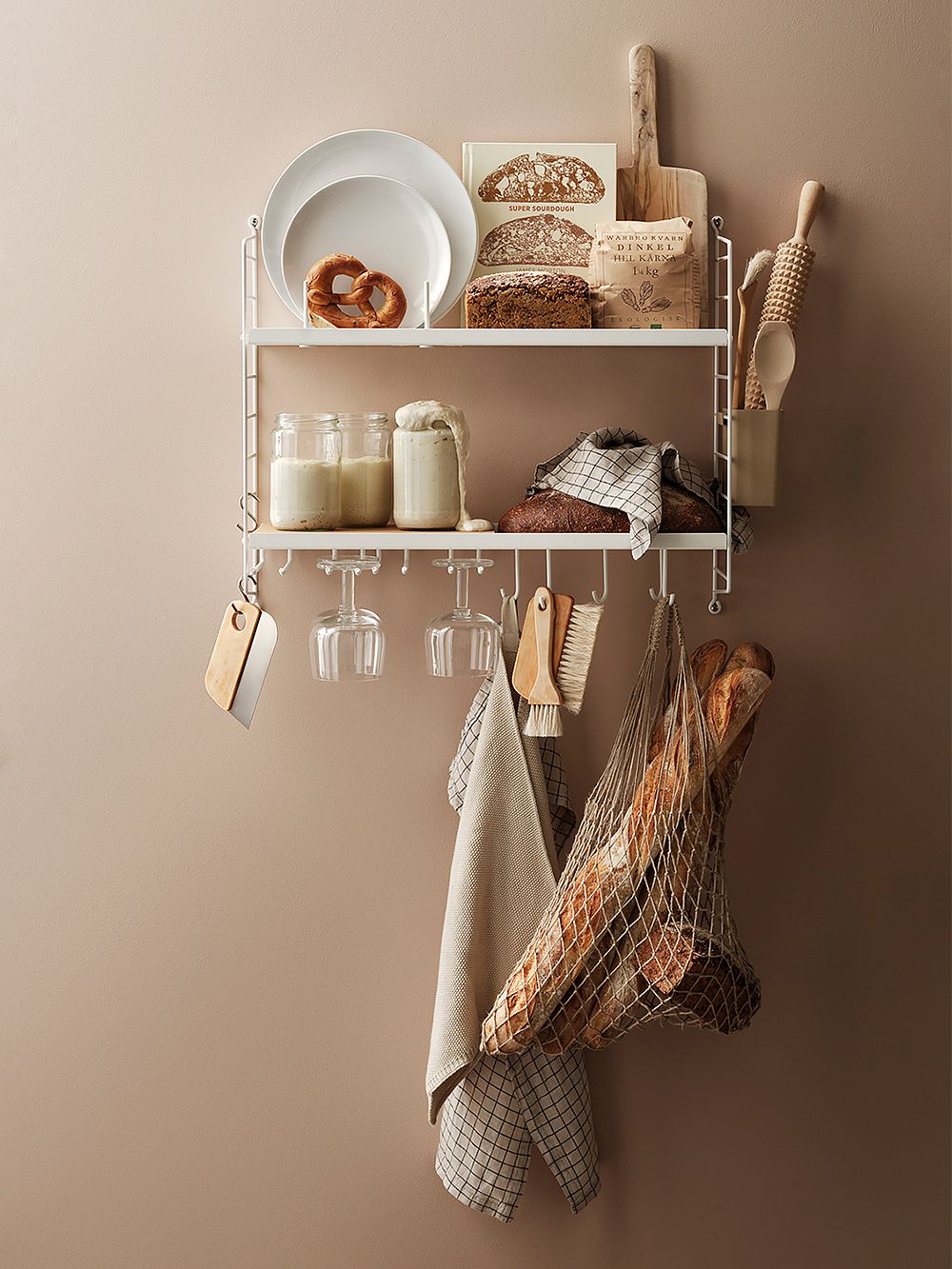 Sets for every room
The iconic String System's modularity allows for custom shelves perfect for everyone's individual needs. But, we get it, sometimes it might be a bit overwhelming to make the decisions yourself and you'd rather just have the perfect solution handed to you, right? To make shopping easier, String System now comes in a selection of sets designed specifically for the kitchen, bathroom, or hallway. Each set contains the most essential String System building blocks for a functional shelving unit, conveniently gathered and flat-packed into one box.
The String kitchen set, for example, contains two side panels and shelves as well as a plate rack, a cork underlay, a utensil organizer, and a selection of hooks and racks – the ideal set for a small kitchen. Like all String System shelves, the unit can be expanded any way you like.
---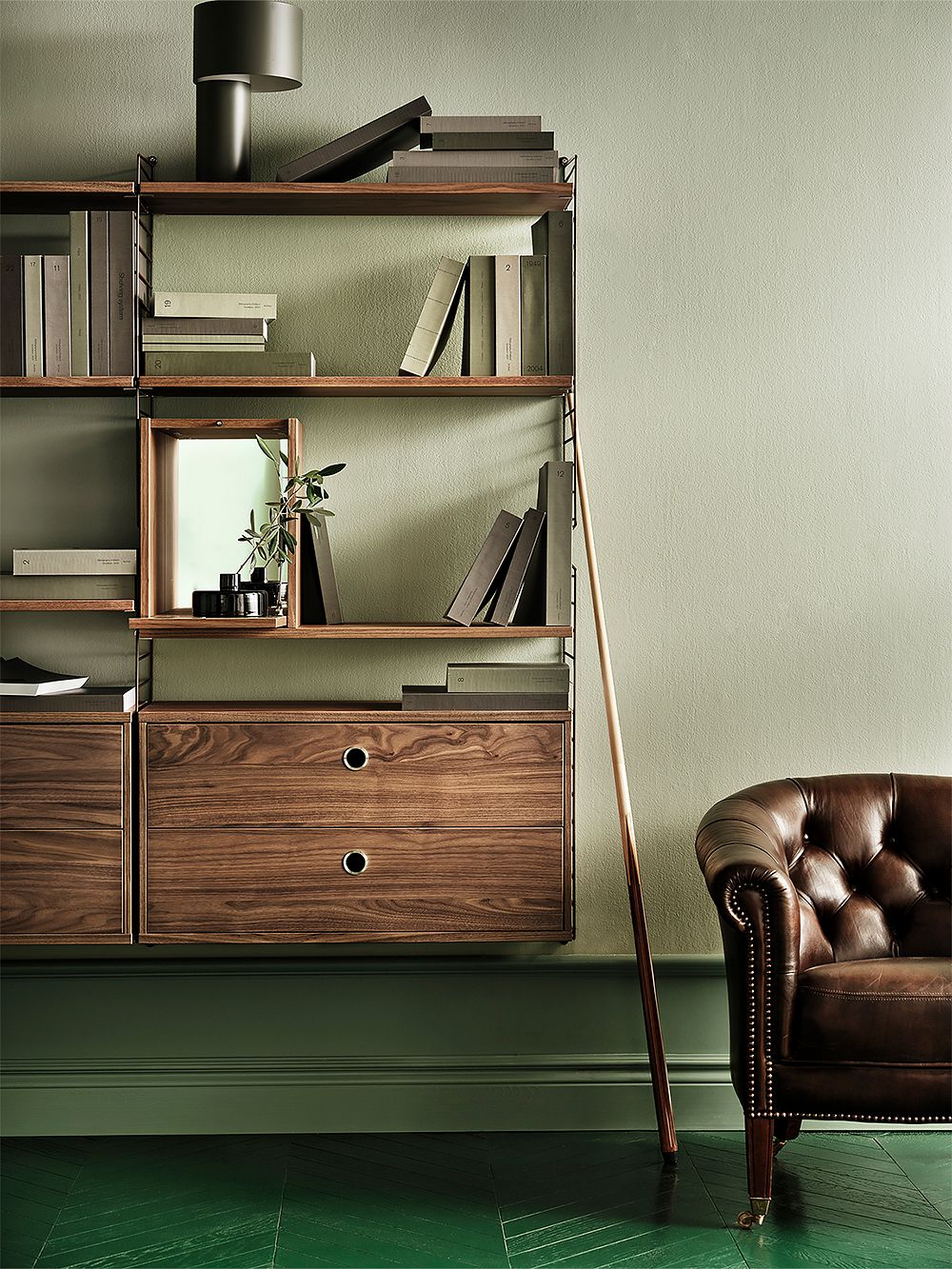 A tiny yet elegant storage solution
Another addition for the String System comes in the form of a little box that has simply been named "tiny cabinet". The idea of the item is to offer a concealed little storage space to complement existing String System shelves in the home: the piece is to be placed on top of a shelf and attached to a wire panel. As a nice final touch, the inside of the cabinet's drop-down door is finished with a plate of brushed stainless steel and the back wall with a mirror – the cabinet doubles as an elegant display for your most cherished treasures.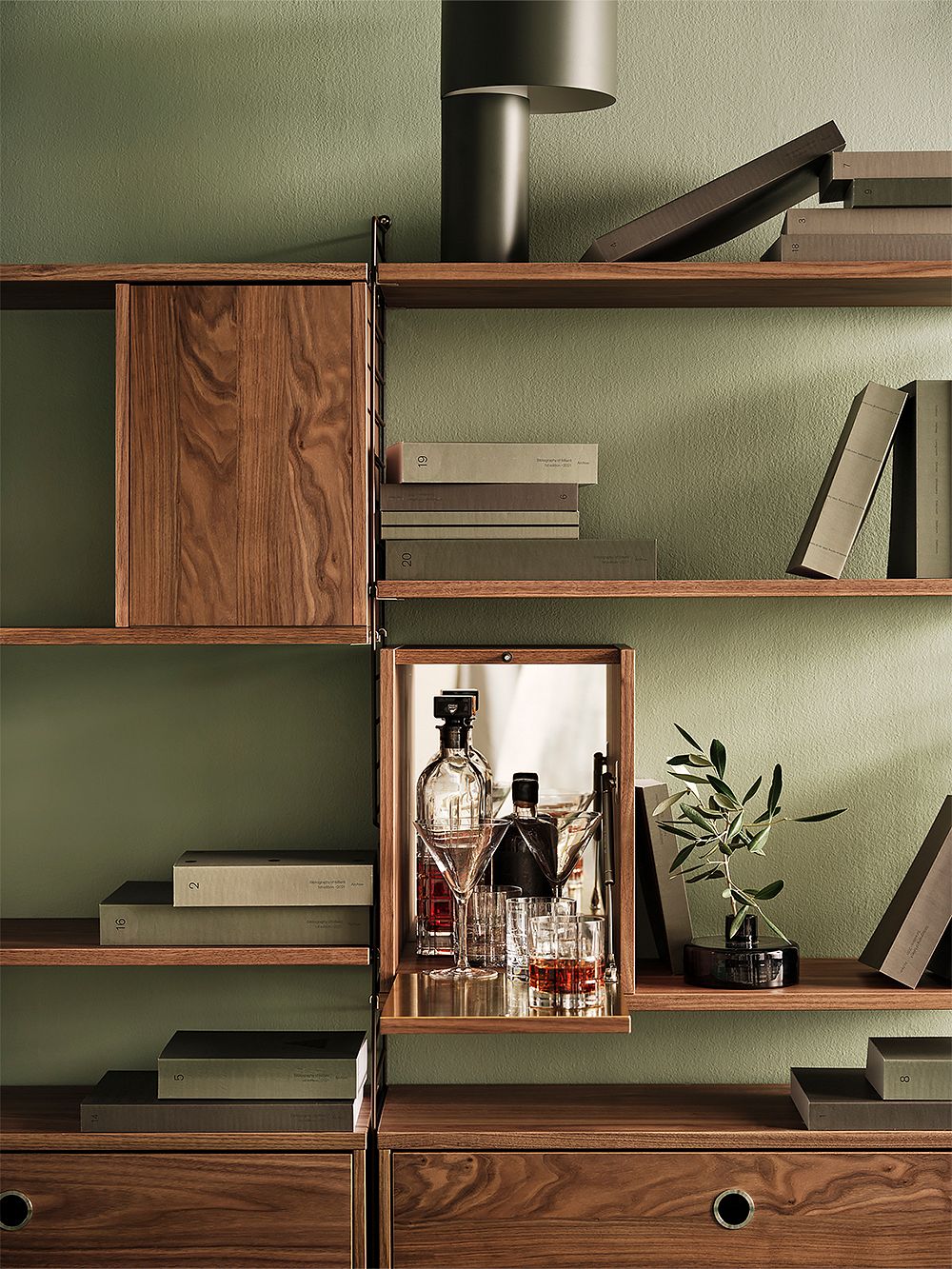 ---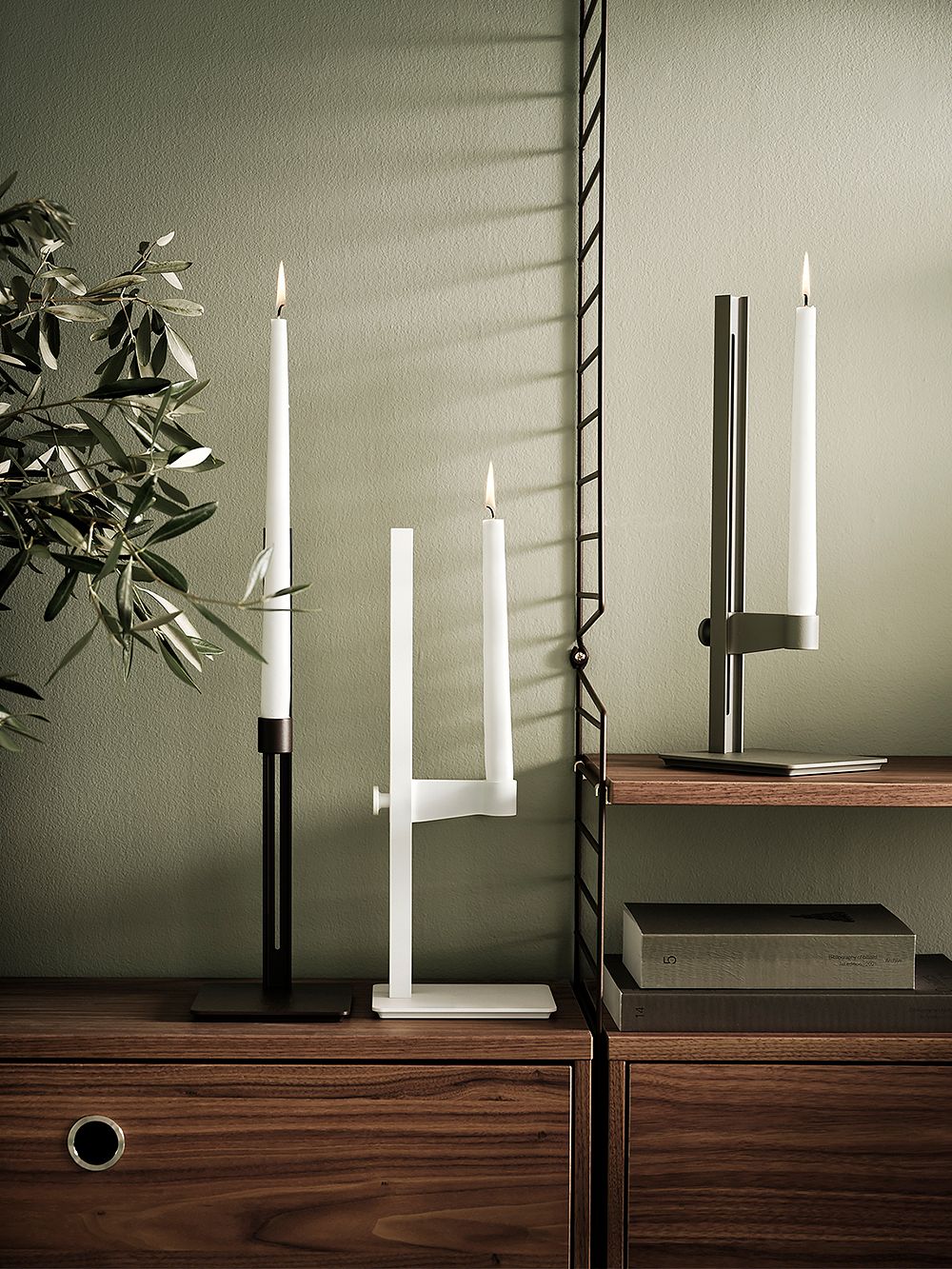 Candleholder fit for a museum
Designed by TAF Studio, the Museum collection first consisted solely of a metal shelf created specifically for the Swedish Nationalmuseum in Stockholm. The shelf was later joined by a height-adjustable side table that mimicked the original shelf's design language. In 2022, the collection will further expand with a candleholder that, like the side table, is height-adjustable, thus allowing for a multitude of expressions with one single product. Made of aluminum, the candleholder comes in three colors: white, green, and dark brown.
String Furniture's new products will be available at Finnish Design Shop in spring 2022.
See also:
• All products by String Furniture >
Edit: Emmi Ratilainen Images: String Furniture