Finnish Design Shop's list of best-selling design products of 2020 includes both iconic classics and modern favorites – and even some complete newcomers. Can you guess which design gems were the most popular in 2020?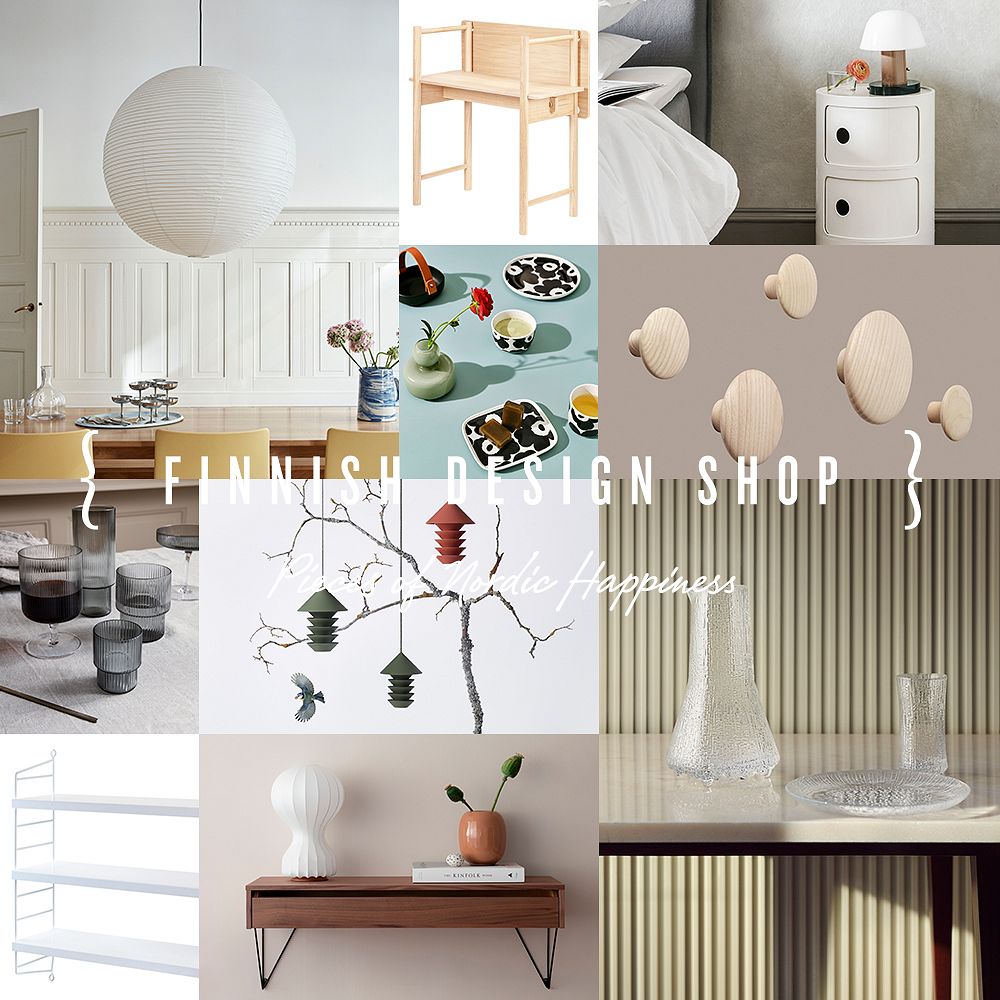 FINNISH DESIGN SHOP'S best-selling products of 2020 are now listed! The list includes iconic Finnish design from brands like Artek and Marimekko as well as modern Danish favorites from Hay and Ferm Living, among others. There were also some comebacks as well as completely new players in the game. The list has been compiled on the basis of Finnish Design Shop's sales statistics.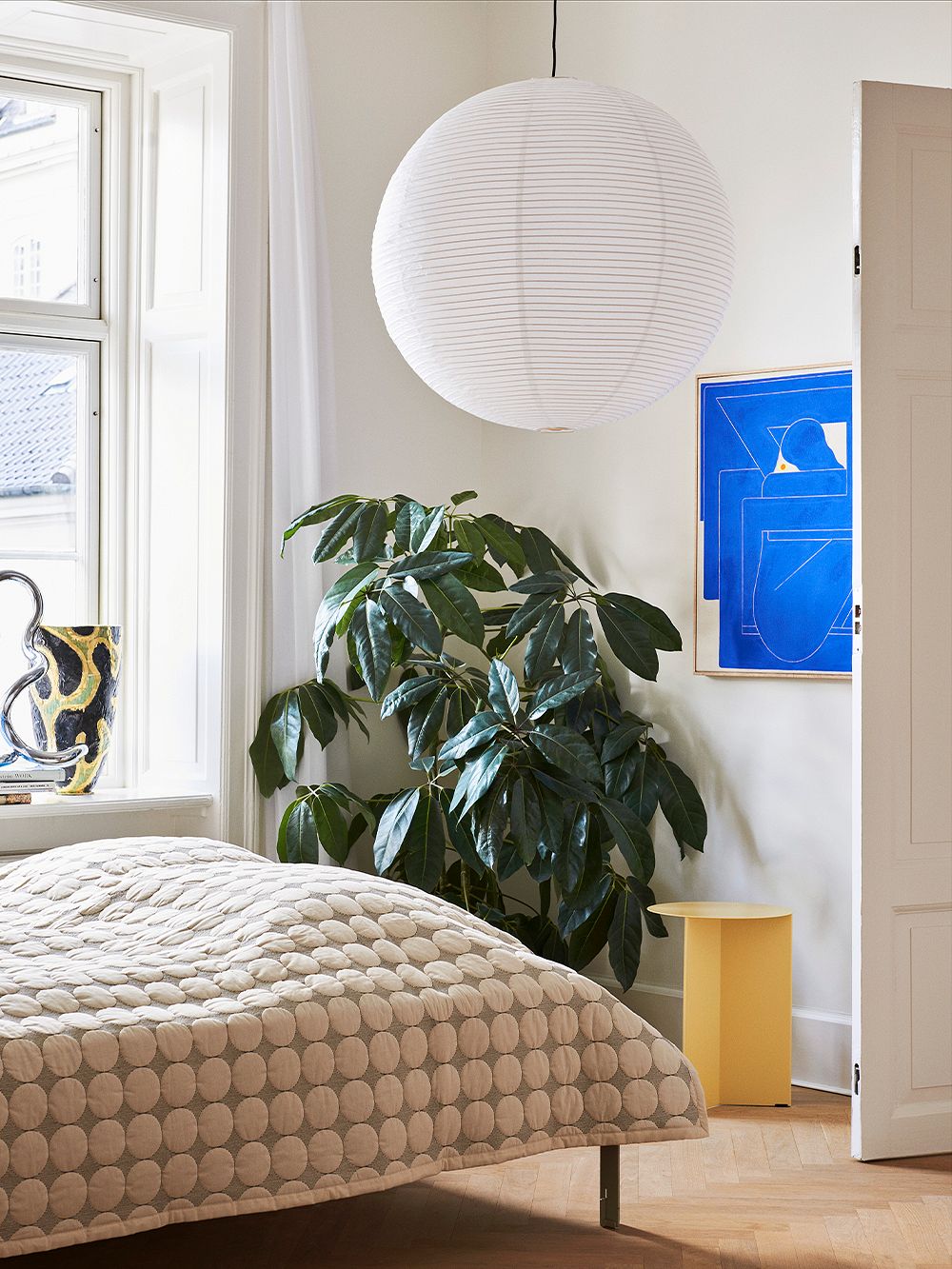 1. Hay: Rice paper shades
Finnish Design Shop's absolute hit product in 2020 was Hay's rice paper shade. The lampshade is an affordable classic that combines Scandinavian and Japanese aesthetics – perhaps its recent popularity can be traced back to the current Japandi trend. Also popular among Hay's products were the Hee lounge chairs, which can also safely be called classics: the chairs designed by Hee Welling are one of our most purchased products year after year.
• Rice paper shade from Hay >
• Read also: The Japandi trend combines Japanese and Nordic design language >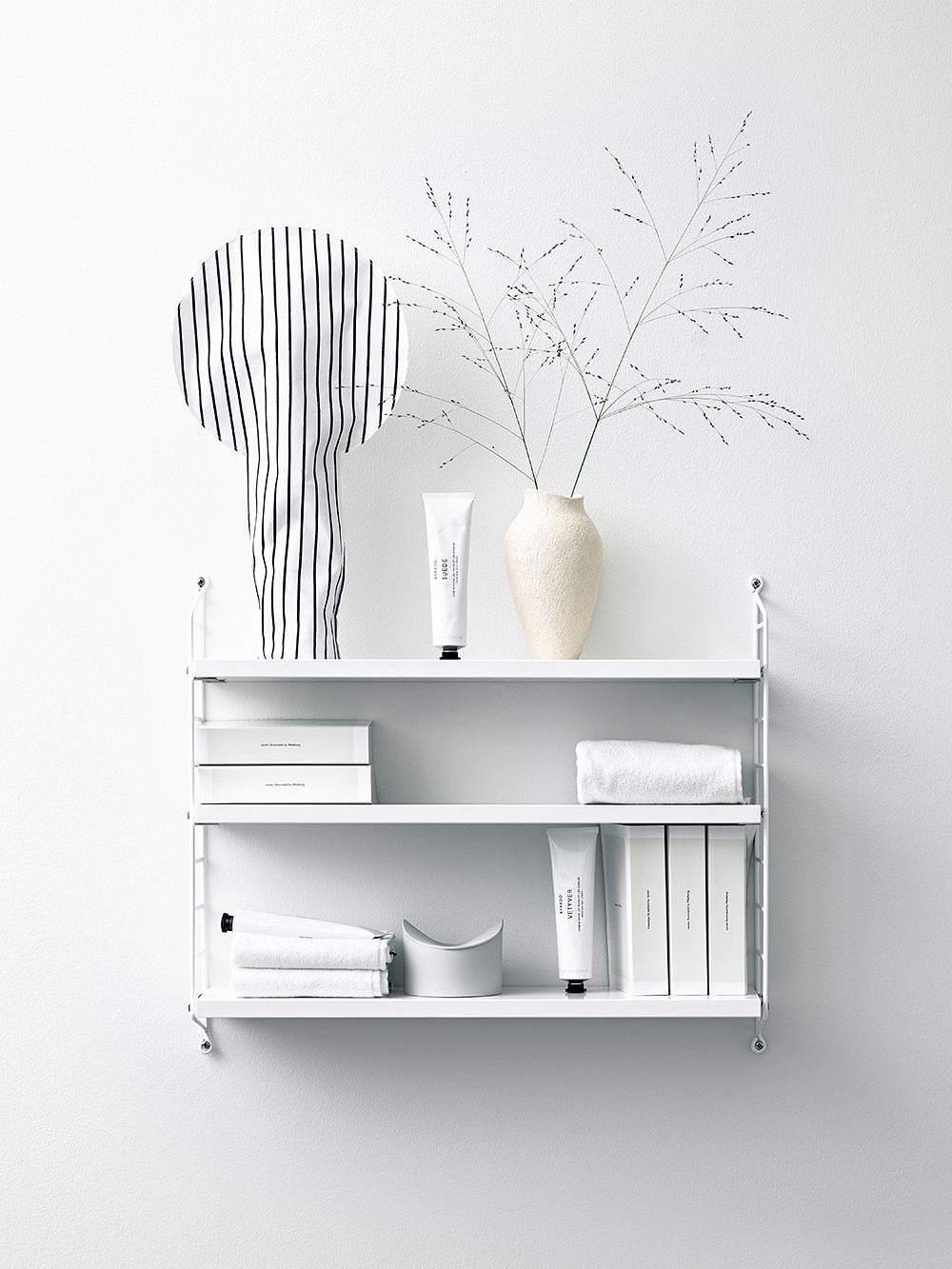 2. String: String Pocket shelf
As in previous years, the second place on our list is held by the Swedish String Furniture, whose compact String Pocket shelf is often seen in interior photos both on Instagram and in magazines. The multi-purpose shelf can be used to store and display anything from dishware to books and from toys to works of art, and it has found its place on the walls of countless homes and offices. In addition to the smaller String Pocket shelf, the entire String System shelf system was yet again popular, especially in white.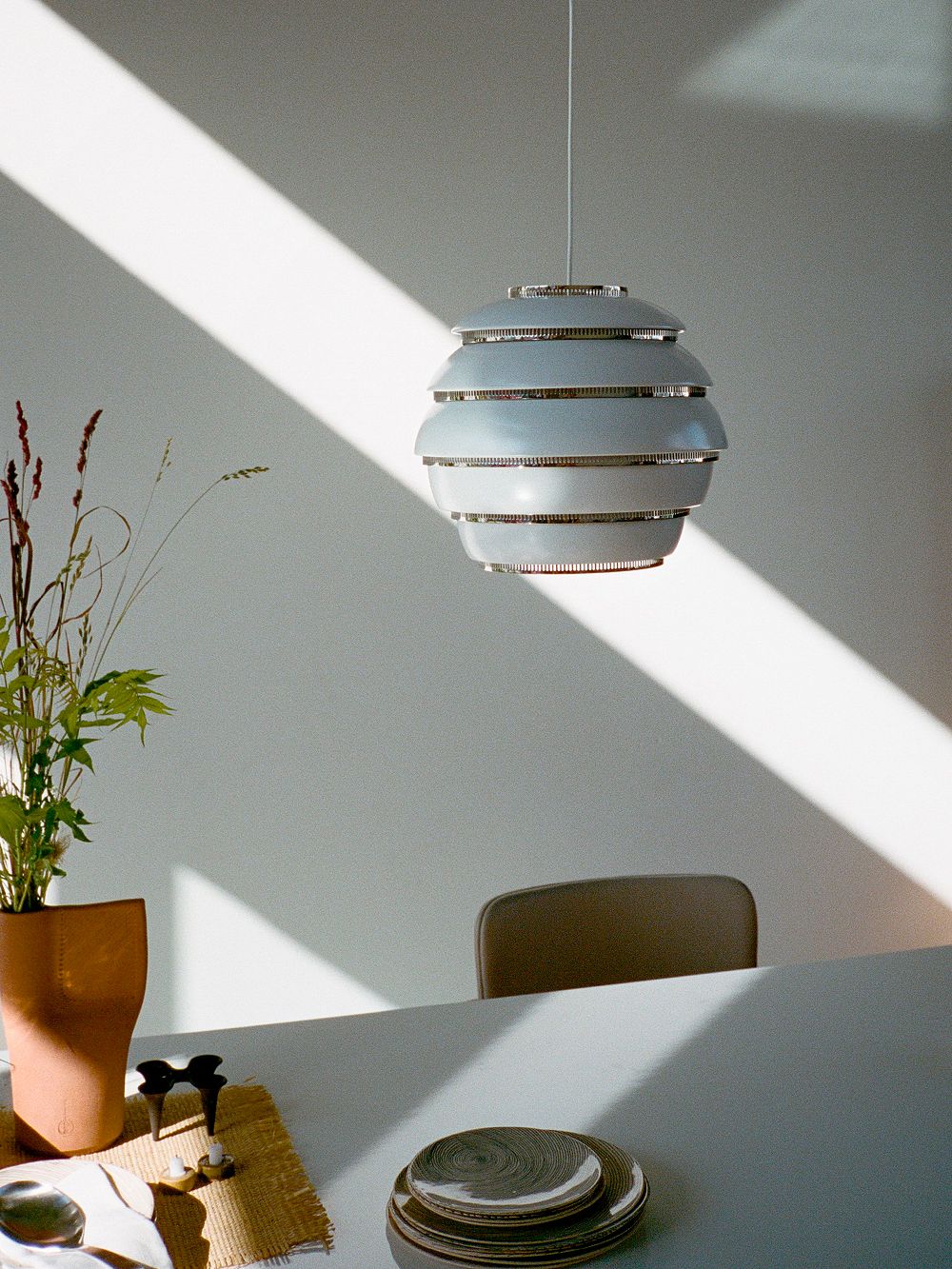 3. Artek: Beehive
Artek's best-selling product was the luminaire model A331, also known as the Beehive. Originally designed for the University of Jyväskylä in Central Finland, the luminaire is coveted by many especially in the classic combination of white and brass, but the black version launched in 2018 was added to many a shopping cart in 2020, as well. Another popular Alvar Aalto design was the A810 floor lamp, which seems to have gained new popularity.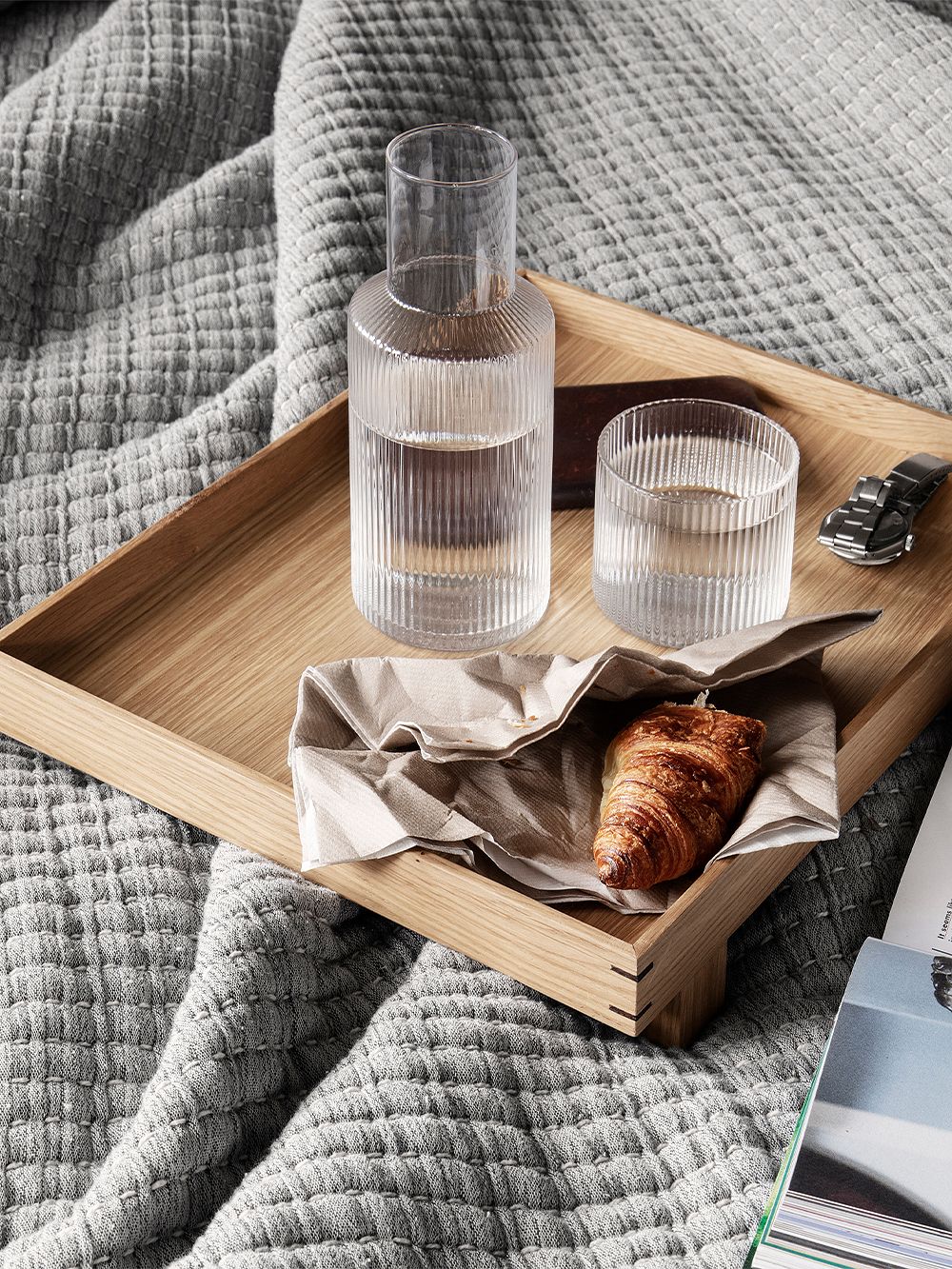 4. Ferm Living: Ripple glassware
Ferm Living's Ripple series represents modern Danish design with a touch of nostalgic elegance. The series' sleek champagne and wine glasses are the perfect addition to festive table settings, while the Ripple drinking glasses bring joy to everyday moments with their stylish yet unpretentious aesthetic. The hand-blown Ripple series is available in either clear or dark gray glass.
In addition to Ripple, Ferm Living's Plant Boxes were also purchased in heaps – the indoor plant trend seems to still be in full bloom.
• Ripple series from Ferm Living >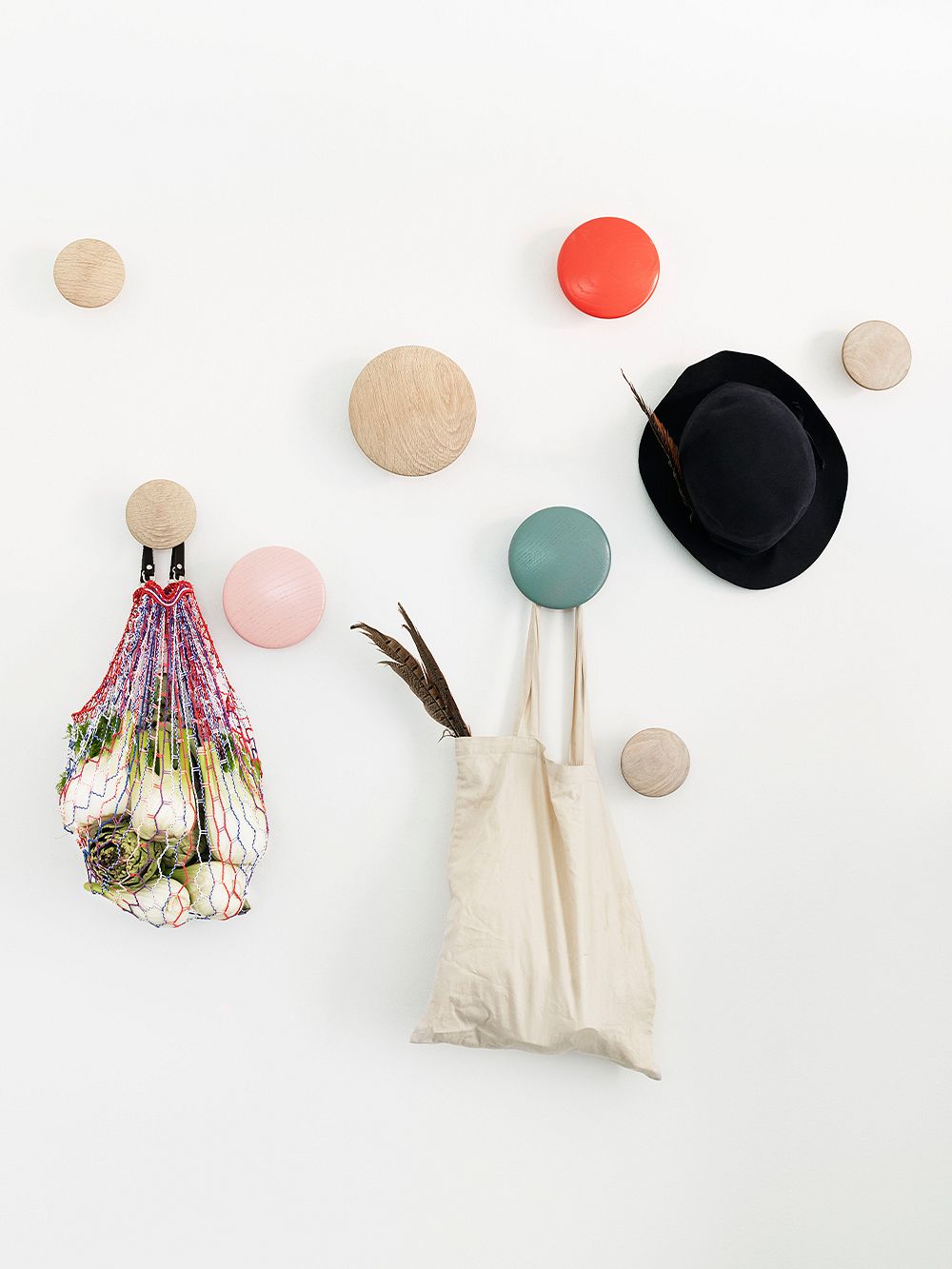 5. Muuto: Dots Wood
Danish Muuto's Dots coat hook family and especially its wooden members were very popular last year. The best-sellers in the bunch were the Dots Wood coat hooks in unpainted oak, whose beautiful wooden surface adds a gentle, natural touch to the interior. The Dots series also includes metal and ceramic coat hooks.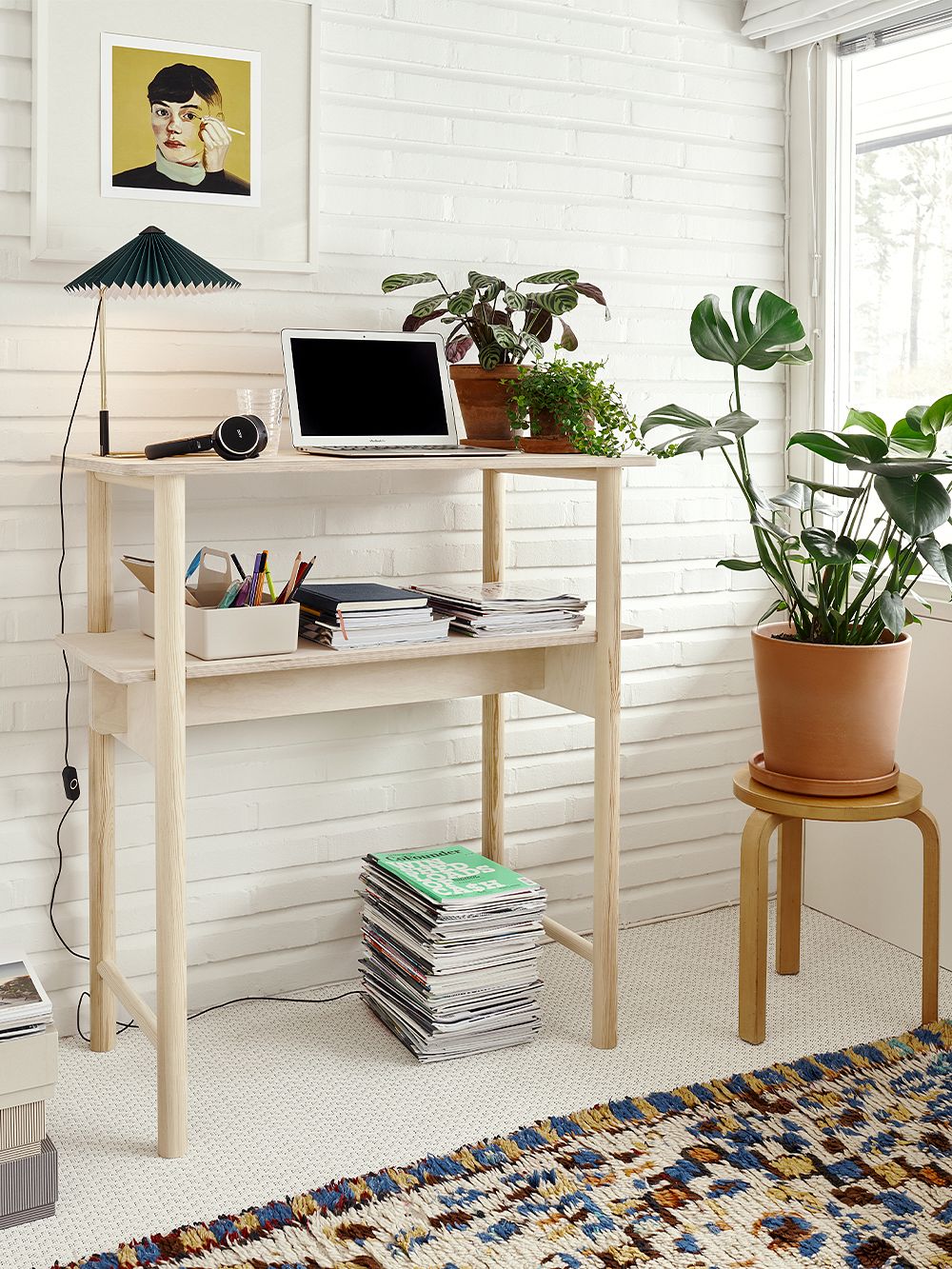 6. Made by Choice: Fem desk
The unusual work-from-home year had an effect on the purchases made in our online store. One of the most popular pieces of furniture was the Fem desk, designed by architect studio Fyra for Made by Choice, and no wonder: the multi-purpose home office workstation is suitable for working both standing and sitting and can even be used as a minimalist shelf. The desk is available in oak and ash as well as with a table top made of untreated birch plywood, perfect for fans of a more raw style.
• Fem desk from Made by Choice >
• Read also:  The Fem desk is the response of interior design agency Fyra to the challenges of working at home >
7. Marimekko: Oiva tableware
The Oiva tableware series, decorated with various patterns, is an evergreen hit for Marimekko, which celebrates its 70th anniversary this year. In 2020, particularly tableware decorated with the Räsymatto and Unikko patterns were popular among our customers – Räsymatto was in demand especially in Finland, while Unikko was ordered to China, Hong Kong and Japan. Räsymatto duvet covers and pillowcases also continued to be beloved by many.
• Oiva tableware from Marimekko >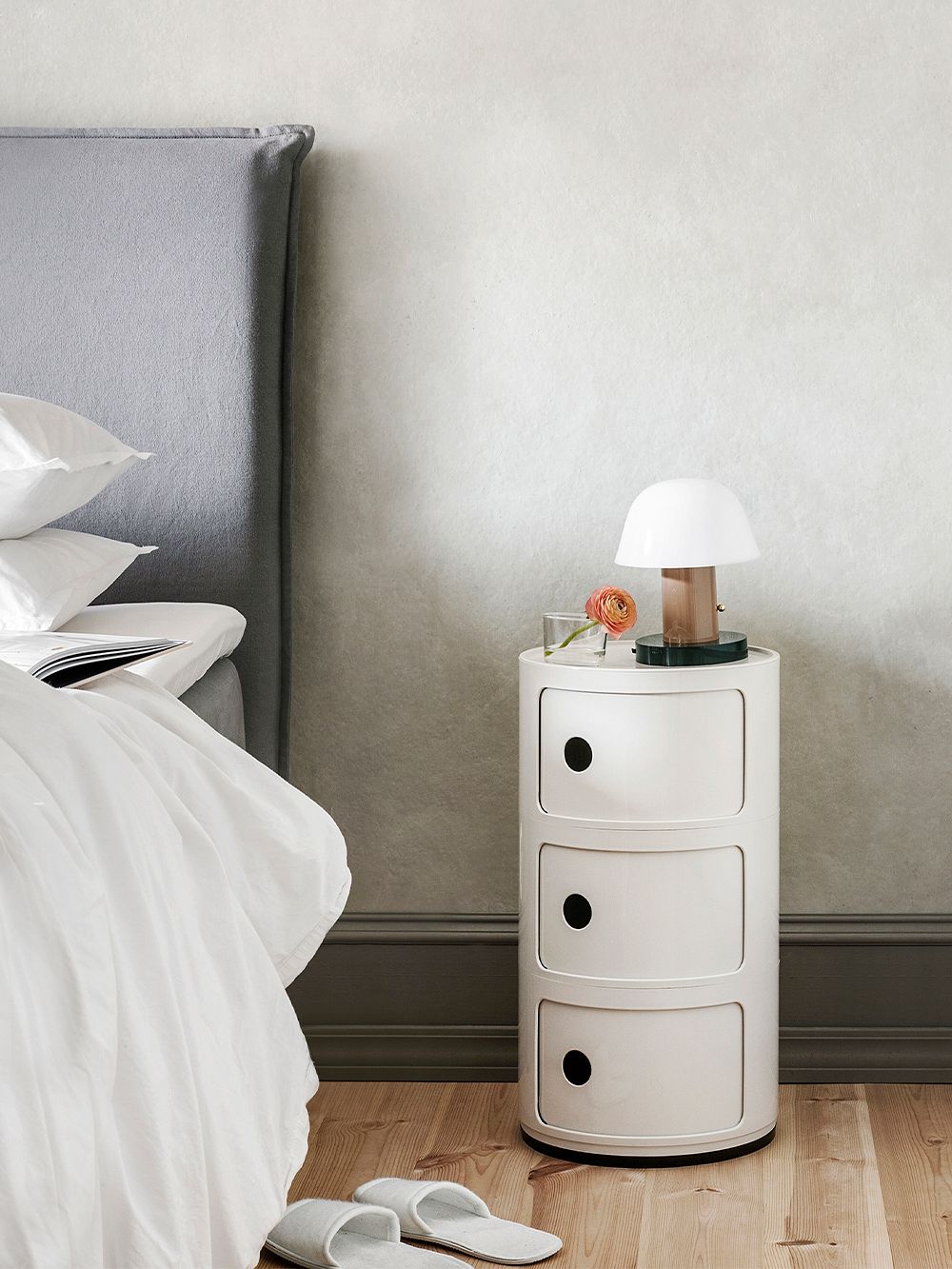 8. Kartell: Componibili
Kartell's Componibili returned to the top ten after a one-year break. Designed by Anna Castelli Ferrieri in 1969, Componibili is a versatile drawer with a simple yet playful design that works in any room in the home: it can just as well be used as a bedside table in the bedroom or toy storage in the kids' room. The storage unit is available in 2-, 3- and 4-compartment versions in a number of color options. In 2020, the series expanded with matt black and white versions as well as the eco-friendly Componibili Bio units made of bioplastic.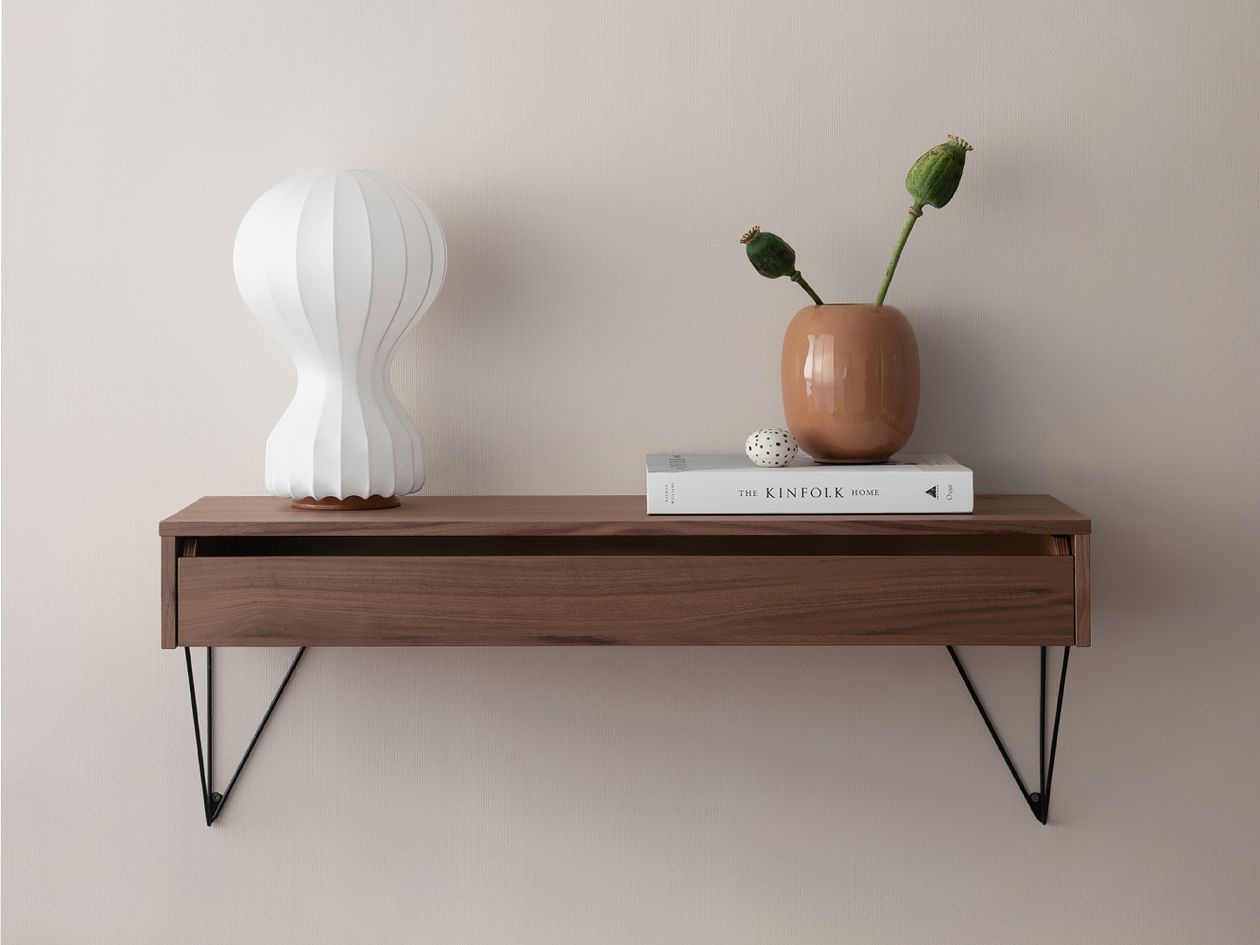 9. Maze: Pythagoras shelf system
A newcomer to the top list is the Swedish brand Maze's Pythagoras shelving system, which offers an endless number of solutions to home storage problems: with Pythagoras, it is possible to create storage systems both small and large depending on your needs. The special feature of the series is the triangular shape of its shelf brackets, inspired by Pythagoras' triangle theorem, which allows them to be placed in different positions both above and below the shelves.
• Pythagoras shelf system from Maze >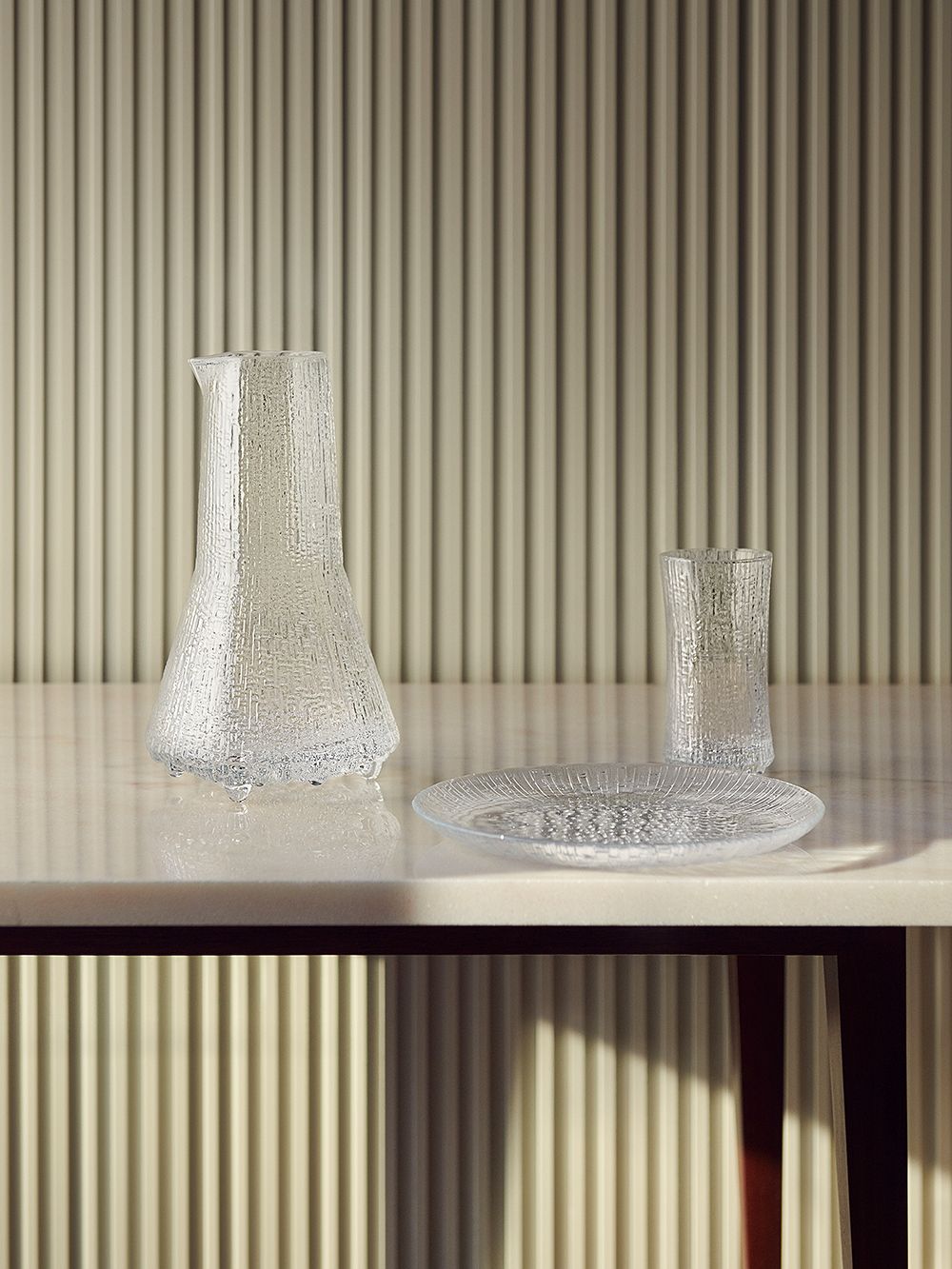 10. Iittala: Ultima Thule glassware
The best-sellers from Iittala were the Ultima Thule glasses and especially the series' beer glasses. Tapio Wirkkala's iconic glassware series is made with the so-called ice glass technique, specially developed by Wirkkala and Iittala's artisans, which gives the Ultima Thule glasses their distinctive surface reminiscent of the snow and melting ice of Northern Finland. One of the hit products of the festive season was Iittala's ornament set in red glass.
• Ultima Thule series from Iittala >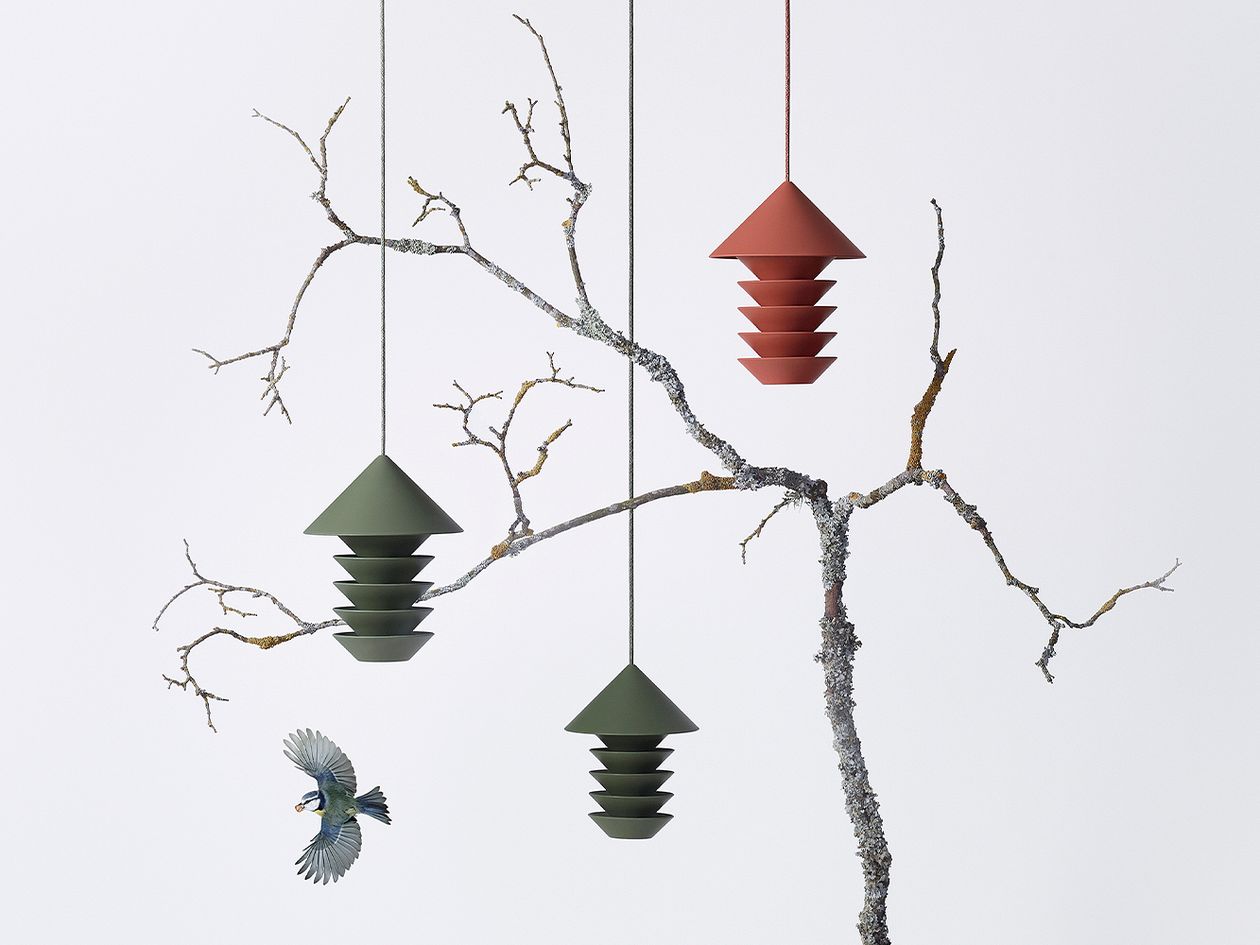 + 1. Surprise of the year: Bird Silo from Pidät
The popularity of Bird Silo, launched in 2020 as the first product of the Finnish brand Pidät, has been a delightful surprise to us all! Made from 100% recycled plastic, Bird Silo works like a grain silo – bird food is added to it from the top, but the feeder fills from the bottom up. In addition to Finland, the massively popular bird feeders have been shipped to the United States, Ireland, Portugal, Morocco, and the Philippines, among others.
• Bird Silo from Pidät >
• Read also:  Studio Tolvanen's modern bird feeder Bird Silo invites feathered friends to the garden >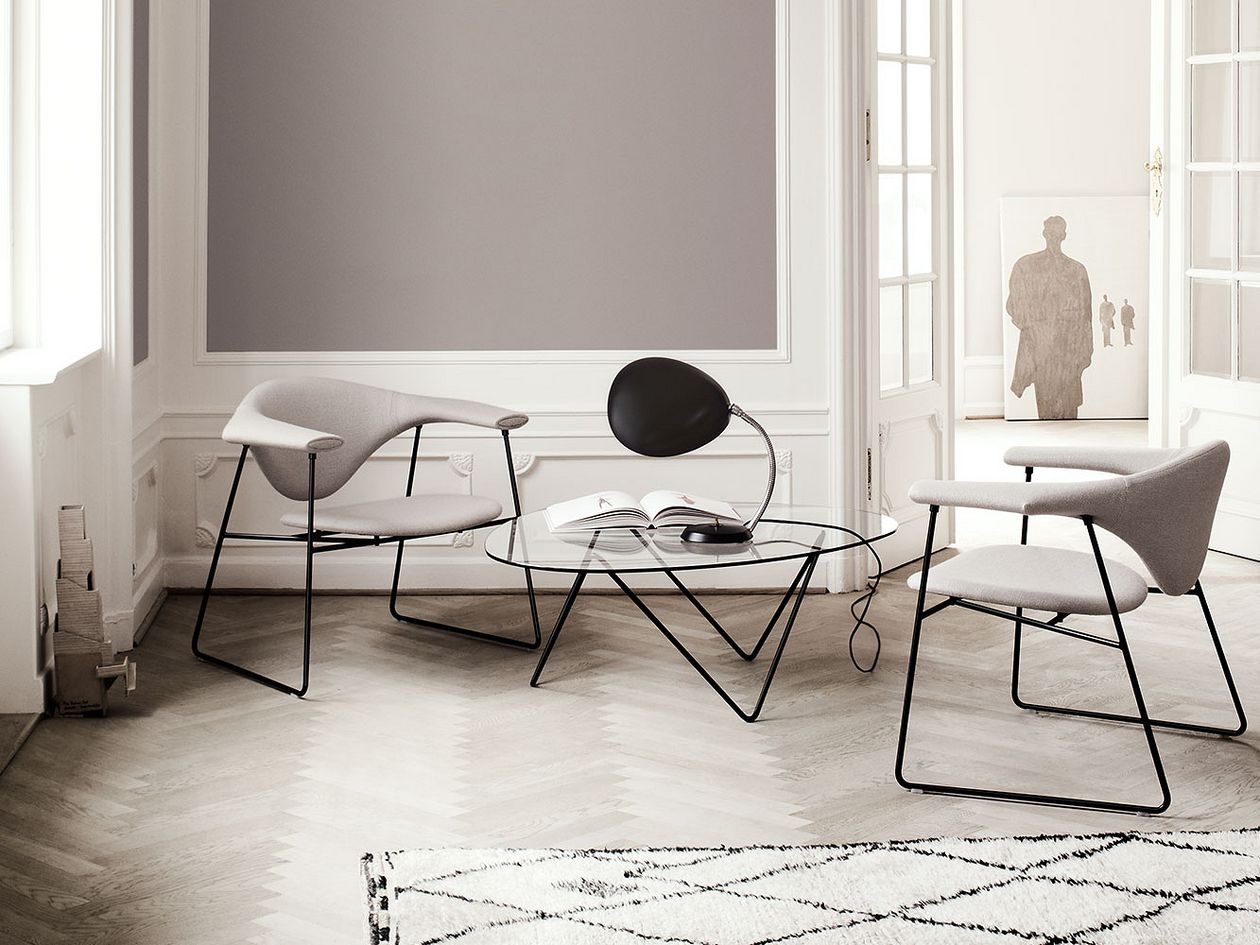 + 1. Classic of the year: Pedrera from Gubi
Designed by architect Barba Corsini, the Pedrera coffee table is a great example of original and distinctive, yet timeless and lasting design. The beautiful glass table was designed in 1955 for the apartments built in the attic of the La Pedrera building in Barcelona. Today, the classic table belongs to the collection of the Danish Gubi.
• Pedrera coffee table from Gubi >
Source: Finnish Design Shop's sales report 2020
See also:
• The most popular design products of 2019 >
• New arrivals at Finnish Design Shop >
Text: Design Stories editorial team Photos: Suvi Kesäläinen, Riikka Kantinkoski and manufacturers