Designed by Edward van Vliet, the Danish brand &Tradition's Develius modular sofas are reminiscent of an inviting heap of cushions – available at a 20% discount, for a limited time only. Join us in discovering Finnish Design Shop's frequently updated product campaigns, allowing you to save on long-term interior investments.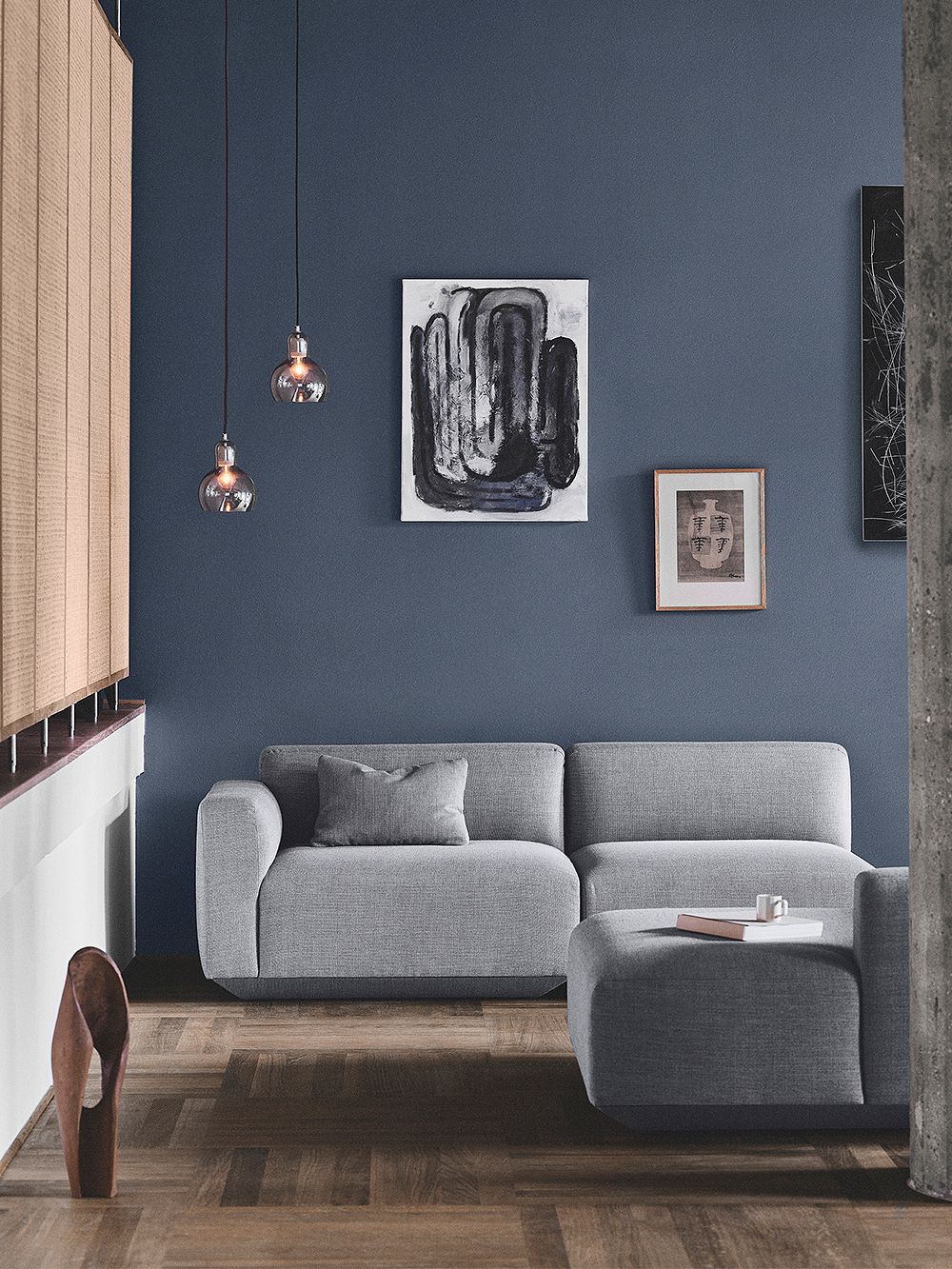 WITH ITS DEVELIUS modular sofa series, &Tradition offers limitless possibilities – thanks to its voluminous modules, the seating arrangement can be customised according to the creative whims of any lounge enthusiast. The Develius collection is also suited to a variety of homes in different stages of life, as it adapts to each decorator's preferences, requirements, and inventive desires.
Known for his experiential designs, Edward van Vliet wished to mimic the sensation of lounging on mere cushions, which is clearly evident in &Tradition's Develius series. The wood-framed sofas consist of geometrically shaped modules, padded to ensure the utmost comfort. A set of separate cushions is the ultimate finishing touch, guaranteed to complete every laid-back moment with luxe appeal.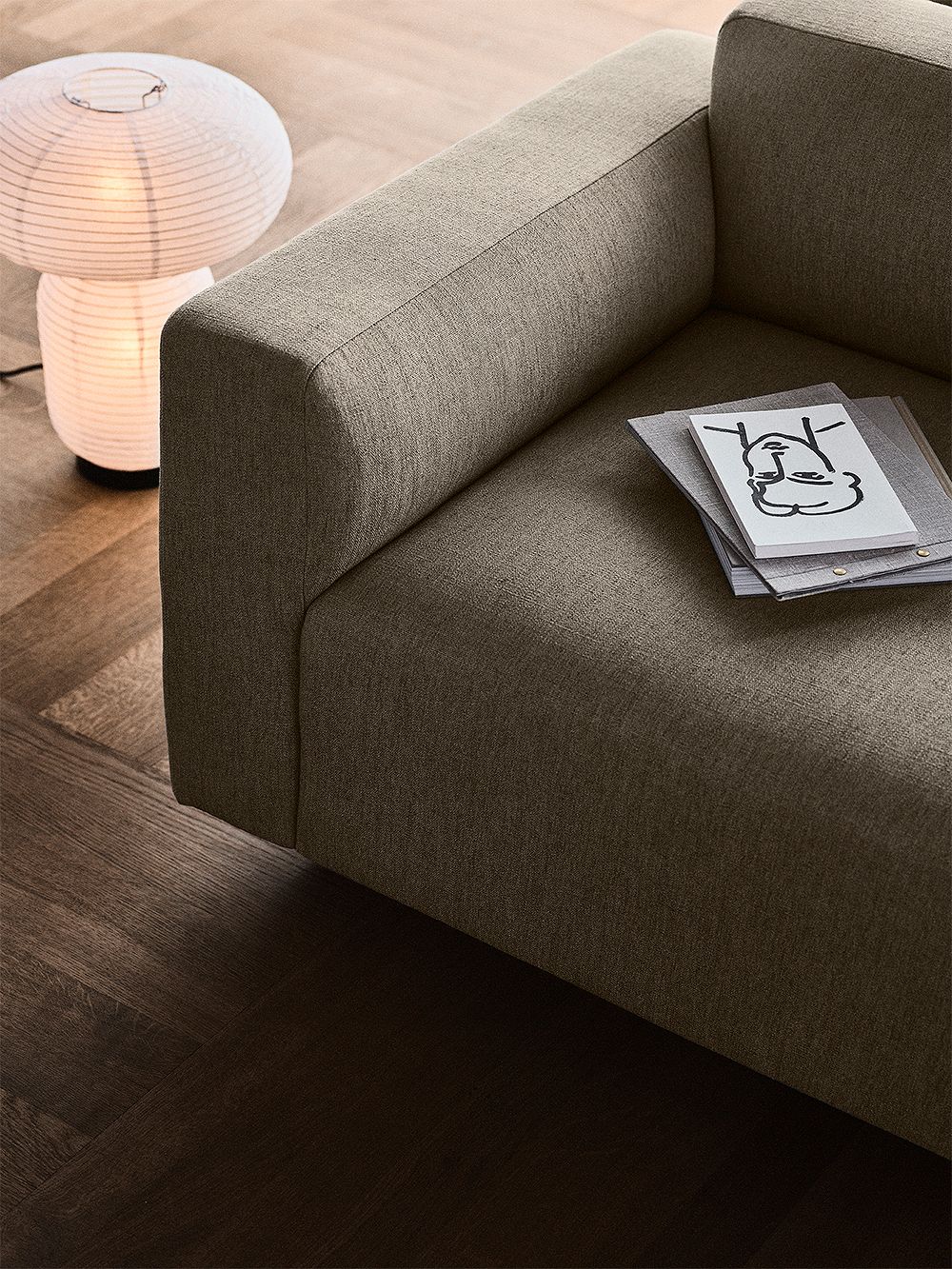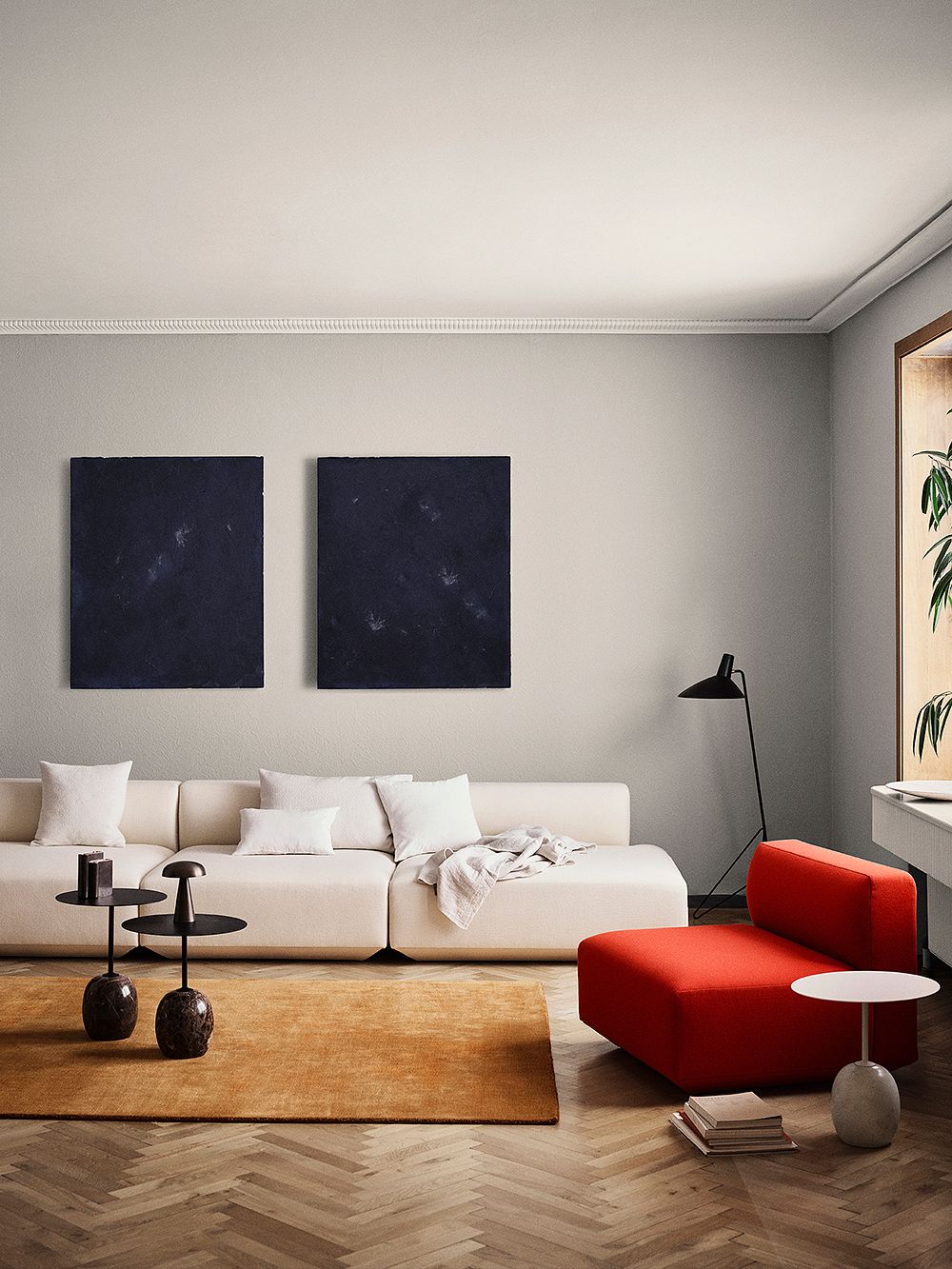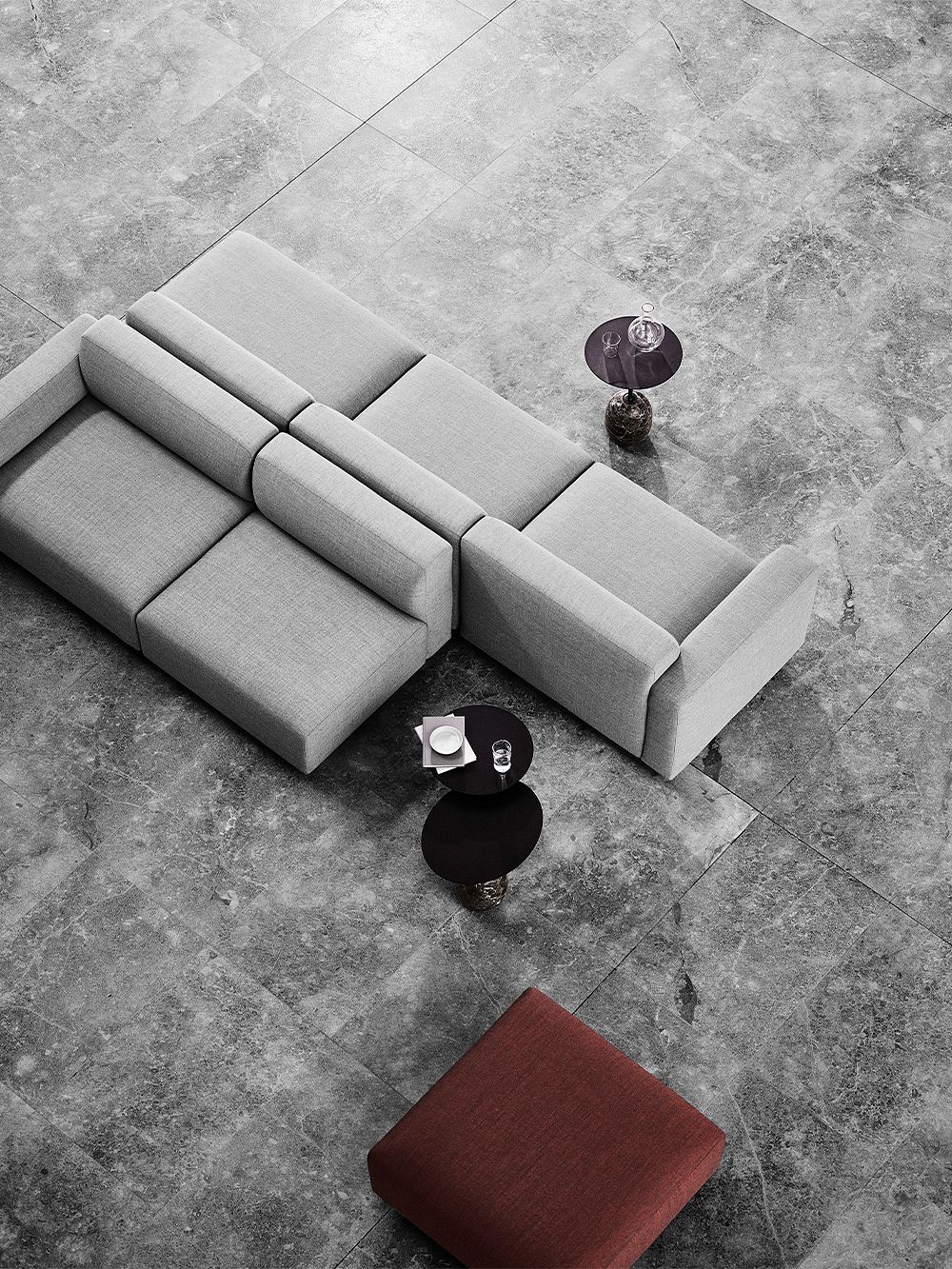 The distinctly modern Develius range is made up of 16 components, including modules with arms, chaise longues, poufs, and pillows of varying sizes. The look and functionality of a living room is updated effortlessly by rearranging the parts, making it ideal for time spent with the entire family or hosting guests – not to mention quiet movie nights with a special sofa nook for two.
According to van Vliet, elegance is born out of an individual's personal experience – an atmospheric space is sensed through a combination of carefully considered shapes, materials, and emotive elements. When it comes to the serenely hued Develius range, it is easy to spot what the designer is referring to.
Campaign:
For a limited time, we're offering Develius sofas at a 20% discount. The campaign runs through 29 March 2021.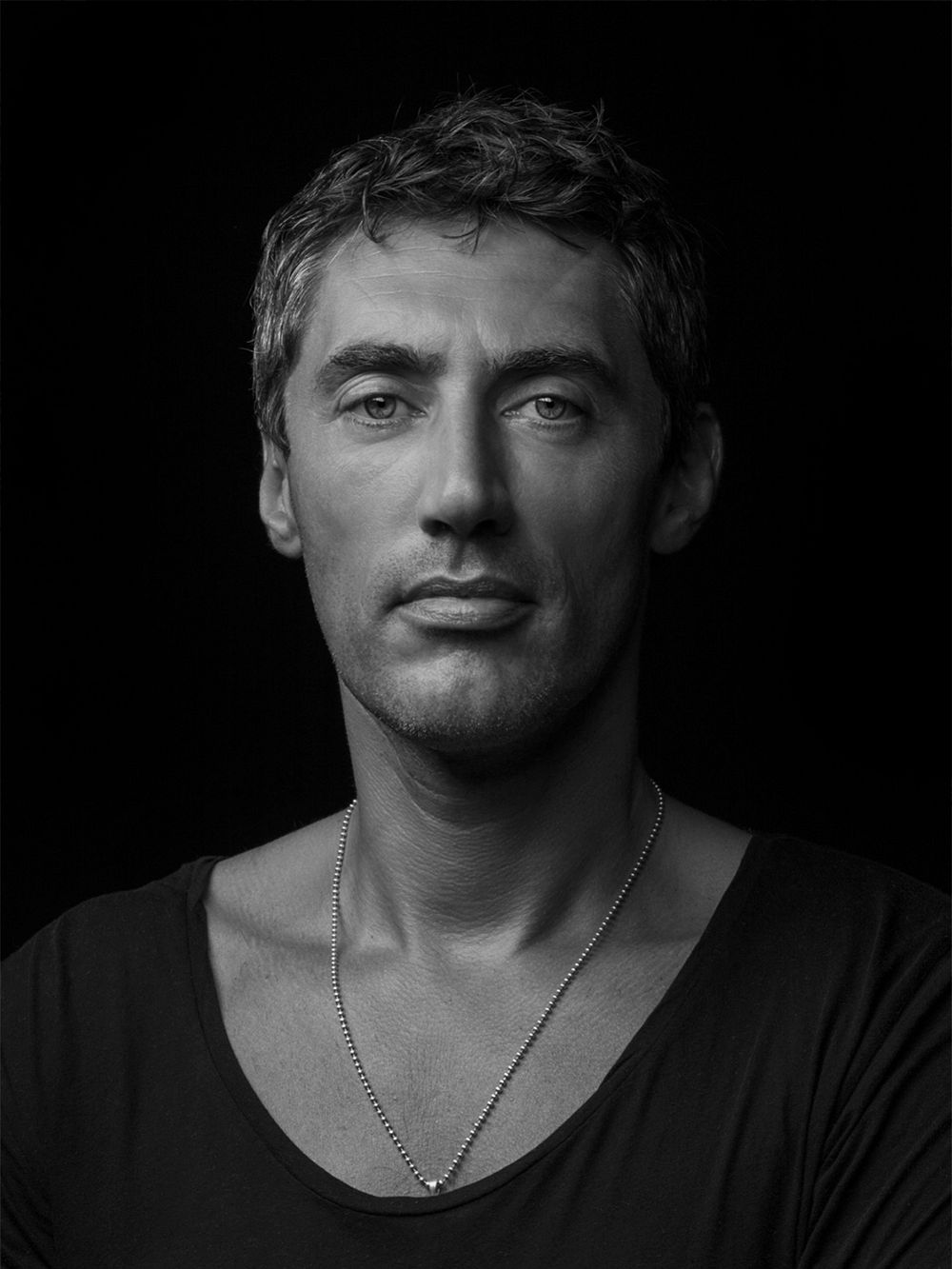 Who: Edward van Vliet
Dutch designer born in 1965.
Established his own Amsterdam-based design studio in 1990.
Studied architecture and design at Design Academy Eindhoven as well as HKU School of Arts.
Has designed furniture, lighting, accessories, and home textiles for internationally renowned brands.
Known for his collaborations on a range of projects in the fields of hospitality, premium brand retail, and luxury properties.
See also:
• All designs by Edward van Vliet >
• All products by &Tradition >
Text: Eero Nurmi Images: &Tradition