String Furniture's spring 2021 novelties include functional storage solutions for the home office and outdoor kitchen, and a whole lot more. See our picks from the new selection!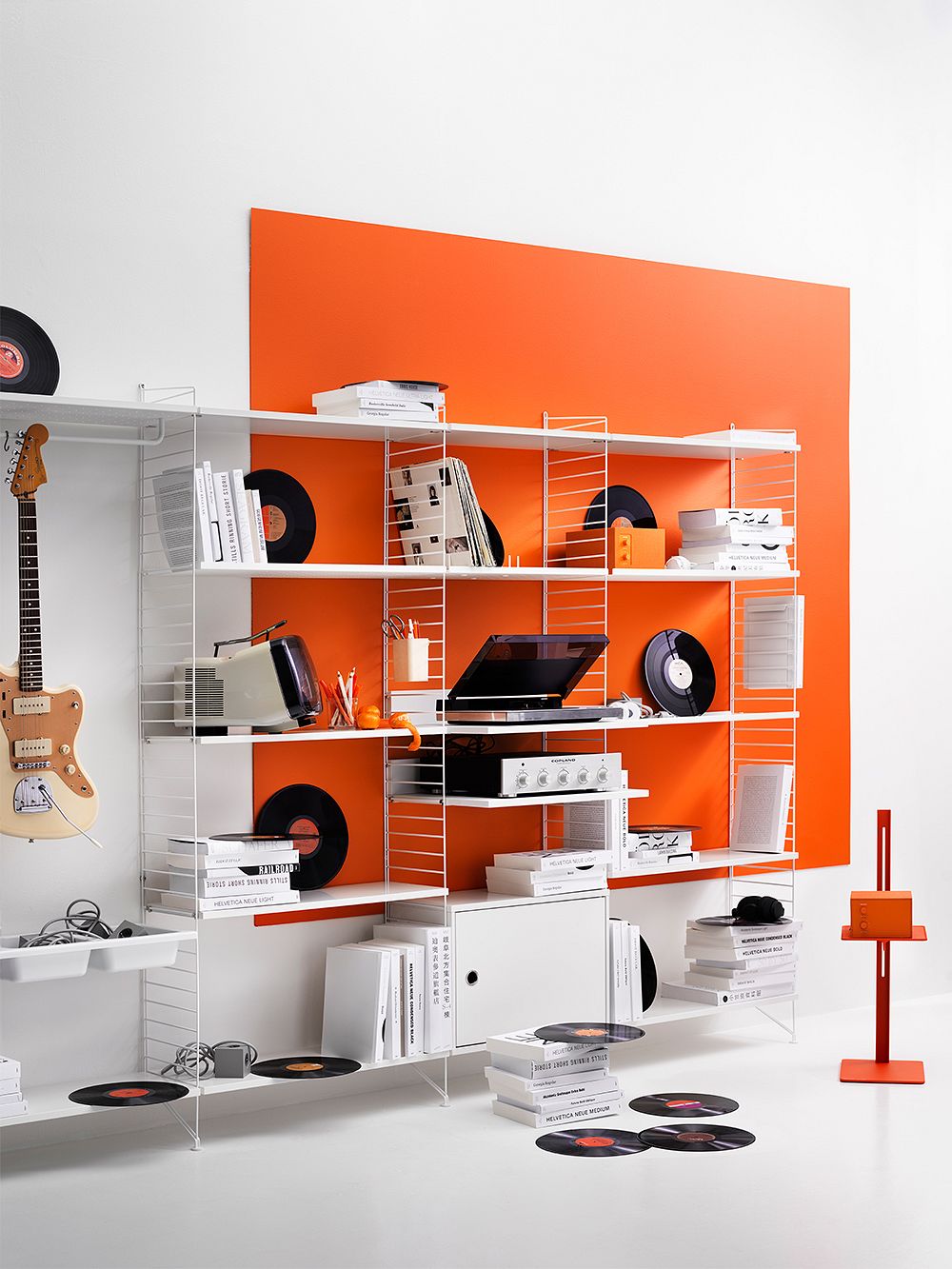 STRING FURNITURE'S new products in the spring of 2021 add lush greens to your life in the form of a new shade for String Pocket as well as a metal shelf suitable for outdoor use. In addition, new practical parts are added to the String System shelving system, and an old award-winning shelf makes a return to the collection. The new products will be available at Finnish Design Shop this spring.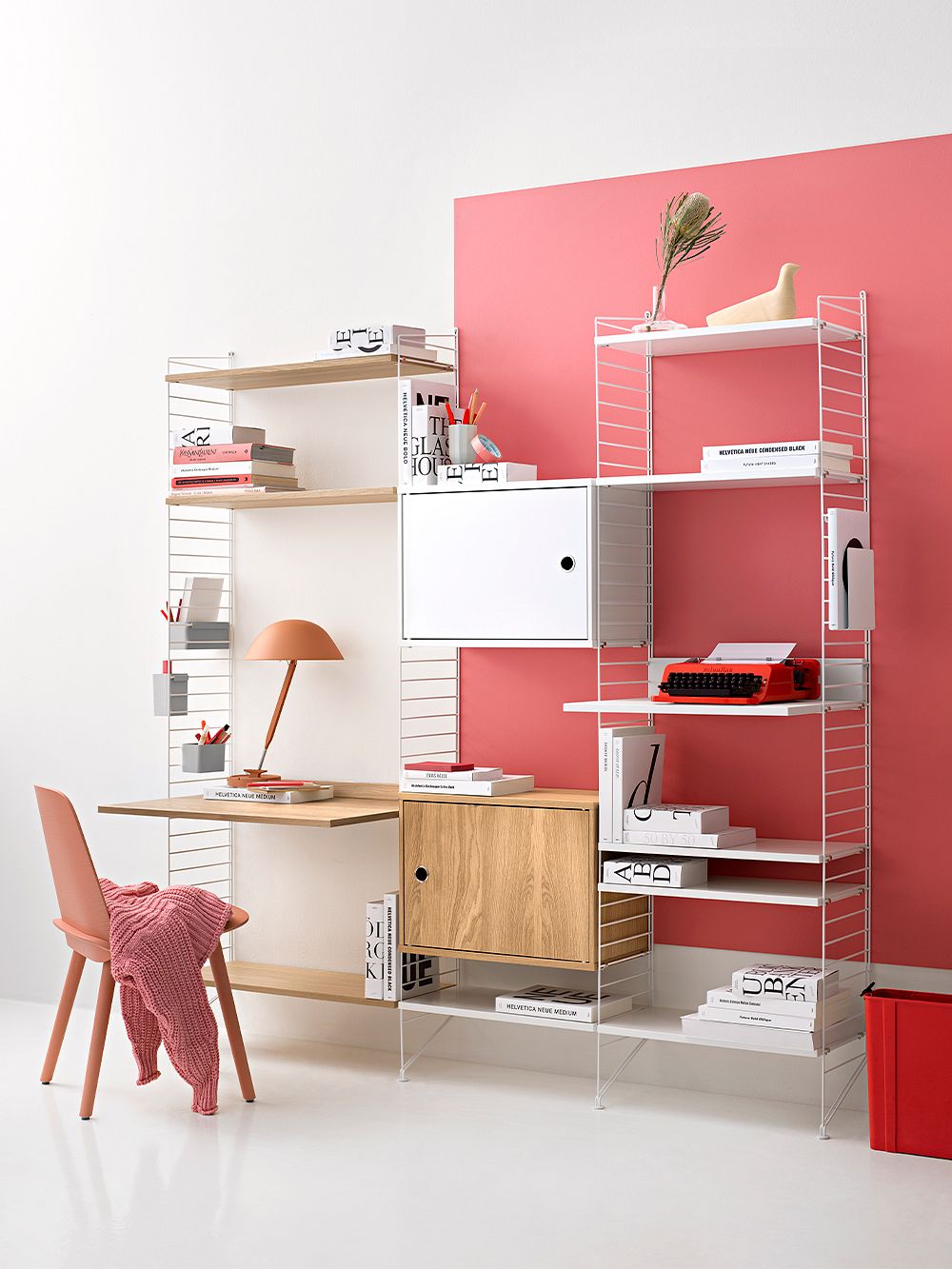 Hiding behind the door
The String System shelving system will get a much-needed addition: a cabinet. Previously, the series did include a cabinet with a sliding door, but this version comes with a regular swing door that can be mounted on either side of the cabinet as preferred, making the cabinet an excellent solution for kitchen storage problems, for example. Also intended for the kitchen are the new add-ons made of cork: a tray for wine bottles and a shelf divider and underlay for cutlery.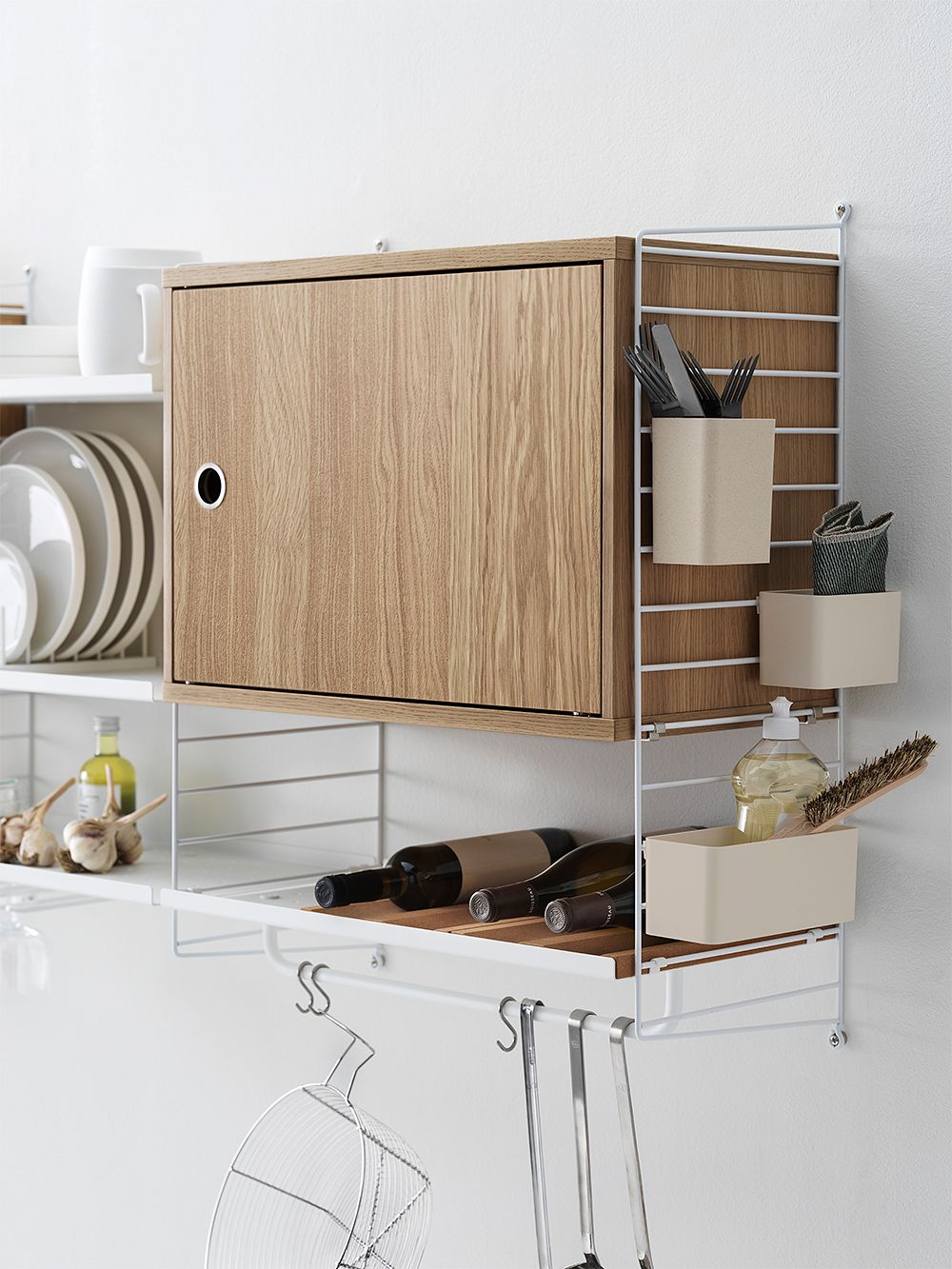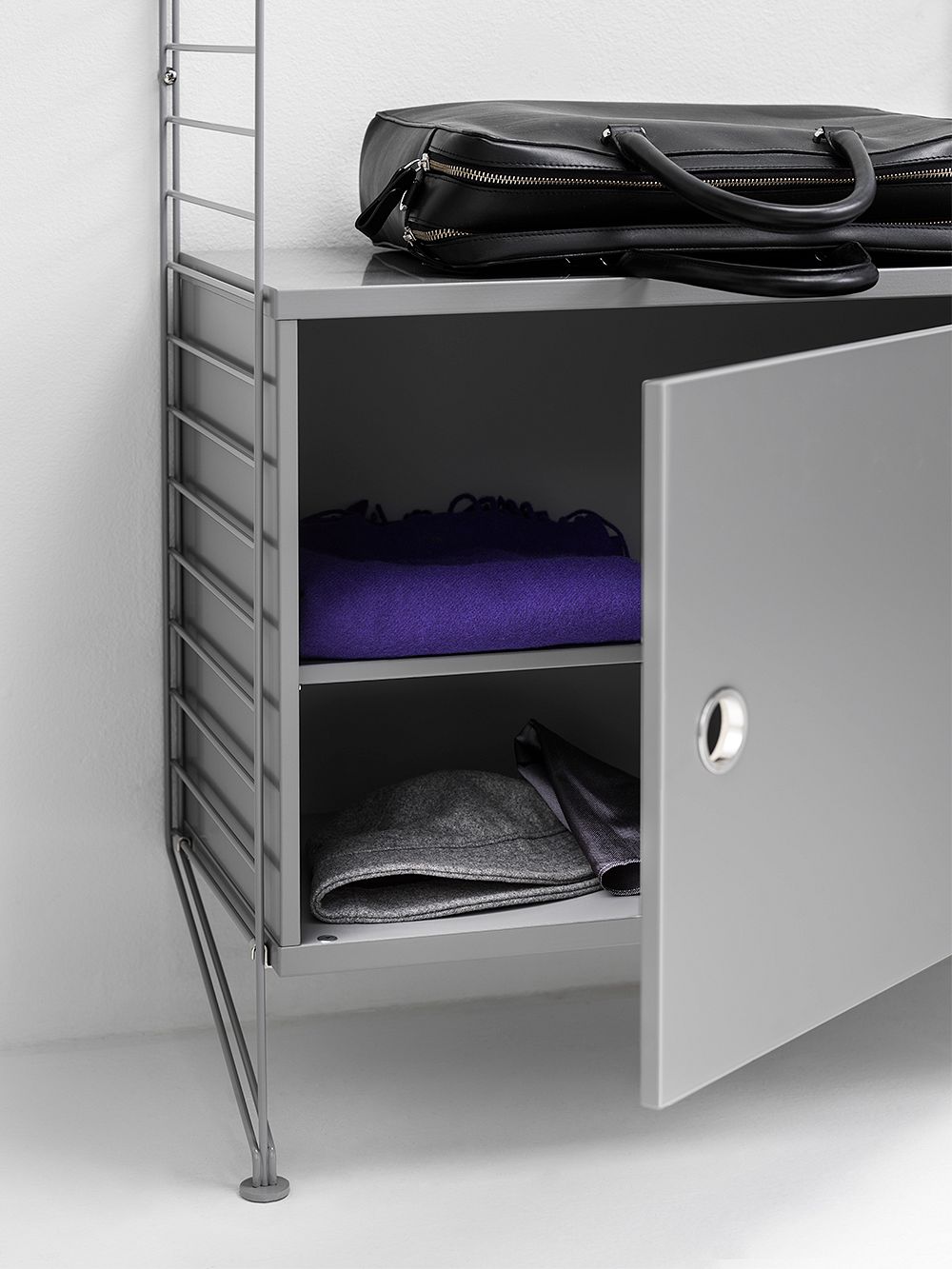 ---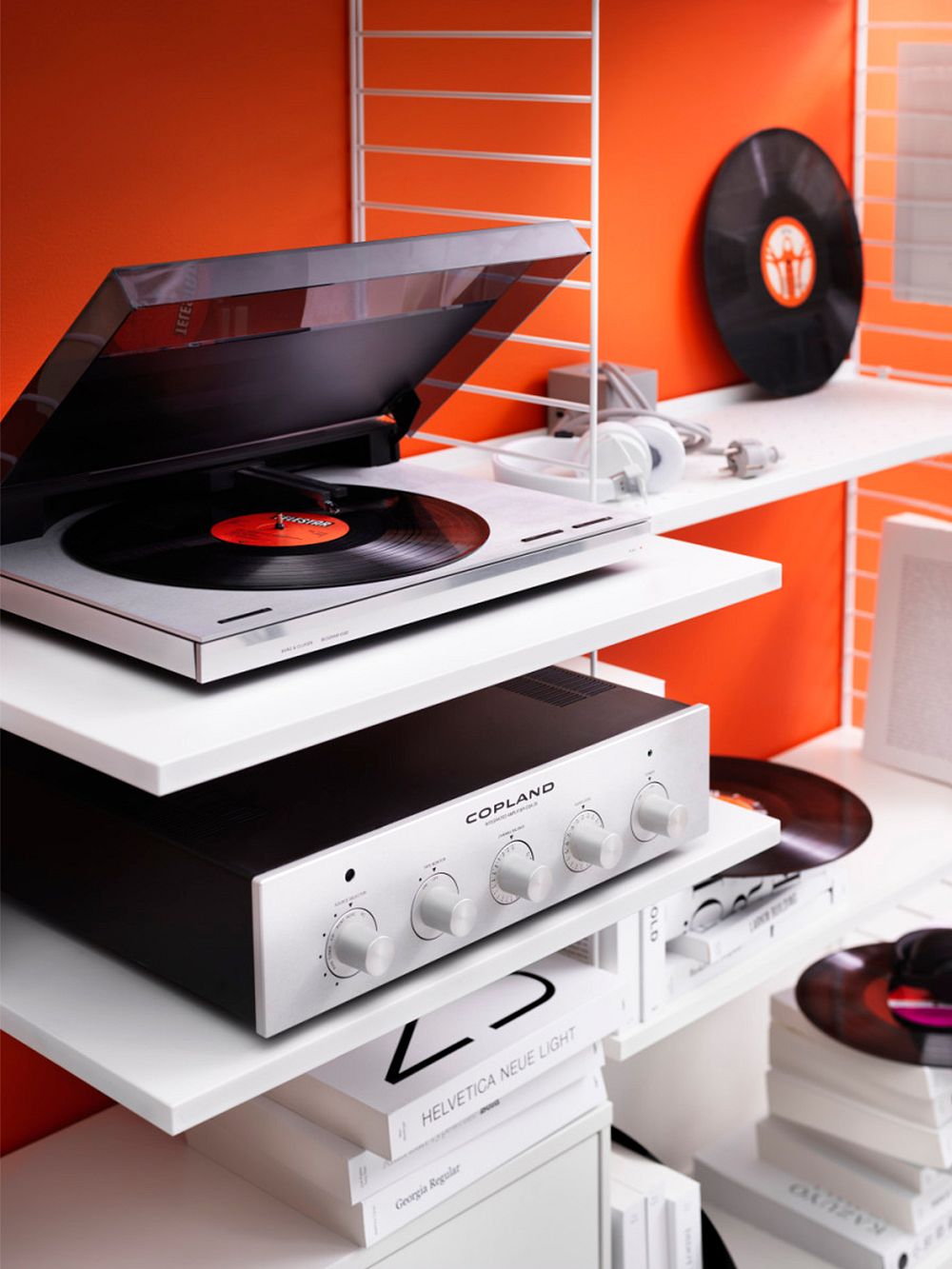 Entertainment center
Despite its straightforward name, the String System media shelf is a very versatile addition to the collection. The shelf has an opening in the back for cables, so it is, indeed, suitable for music players and other media devices, but it can also be used as a desk or as a storage shelf for a coffee maker or other gadgets in the kitchen. The shelf was designed by Swedish designers Anna von Schewen and Björn Dahlström.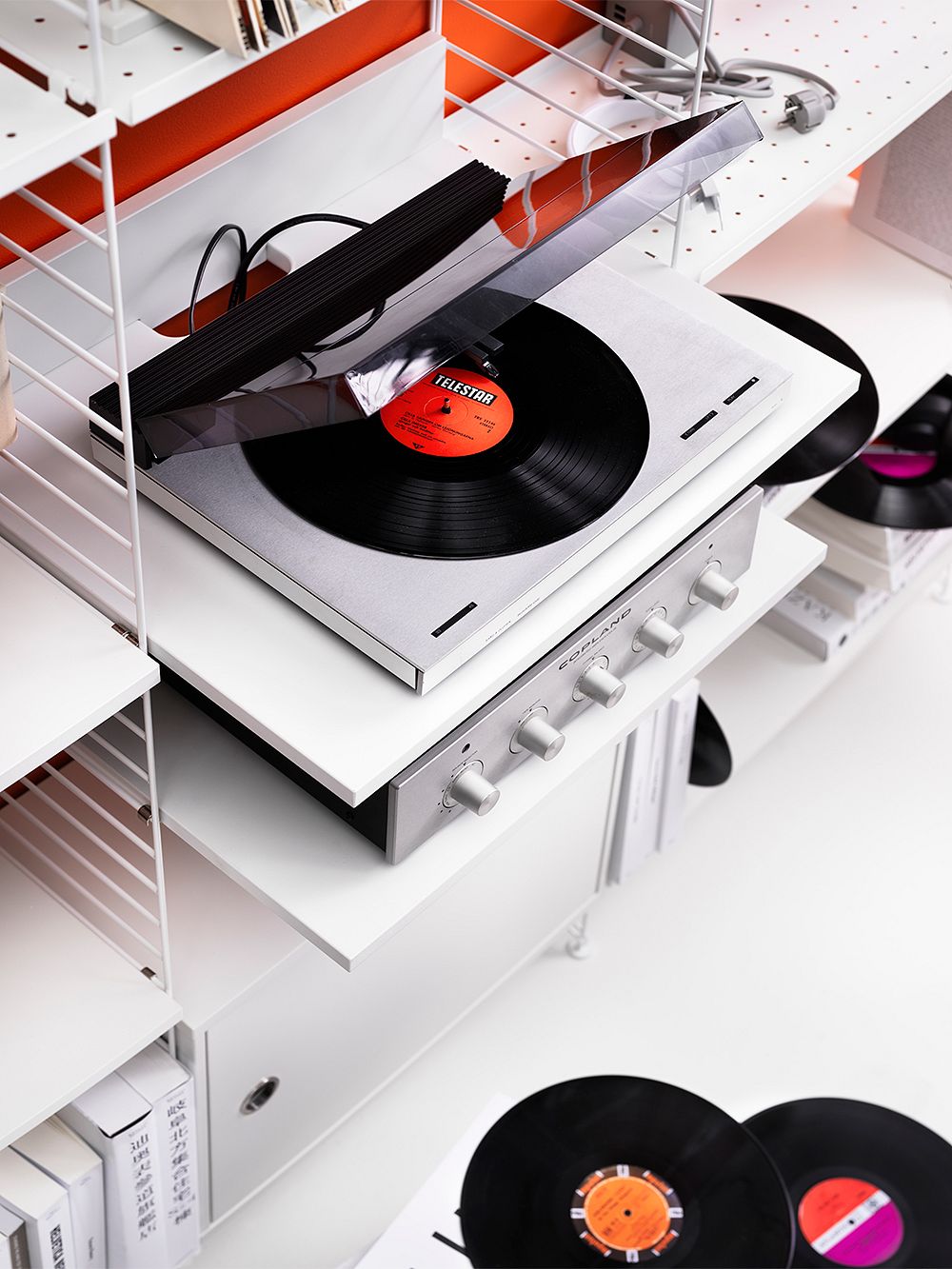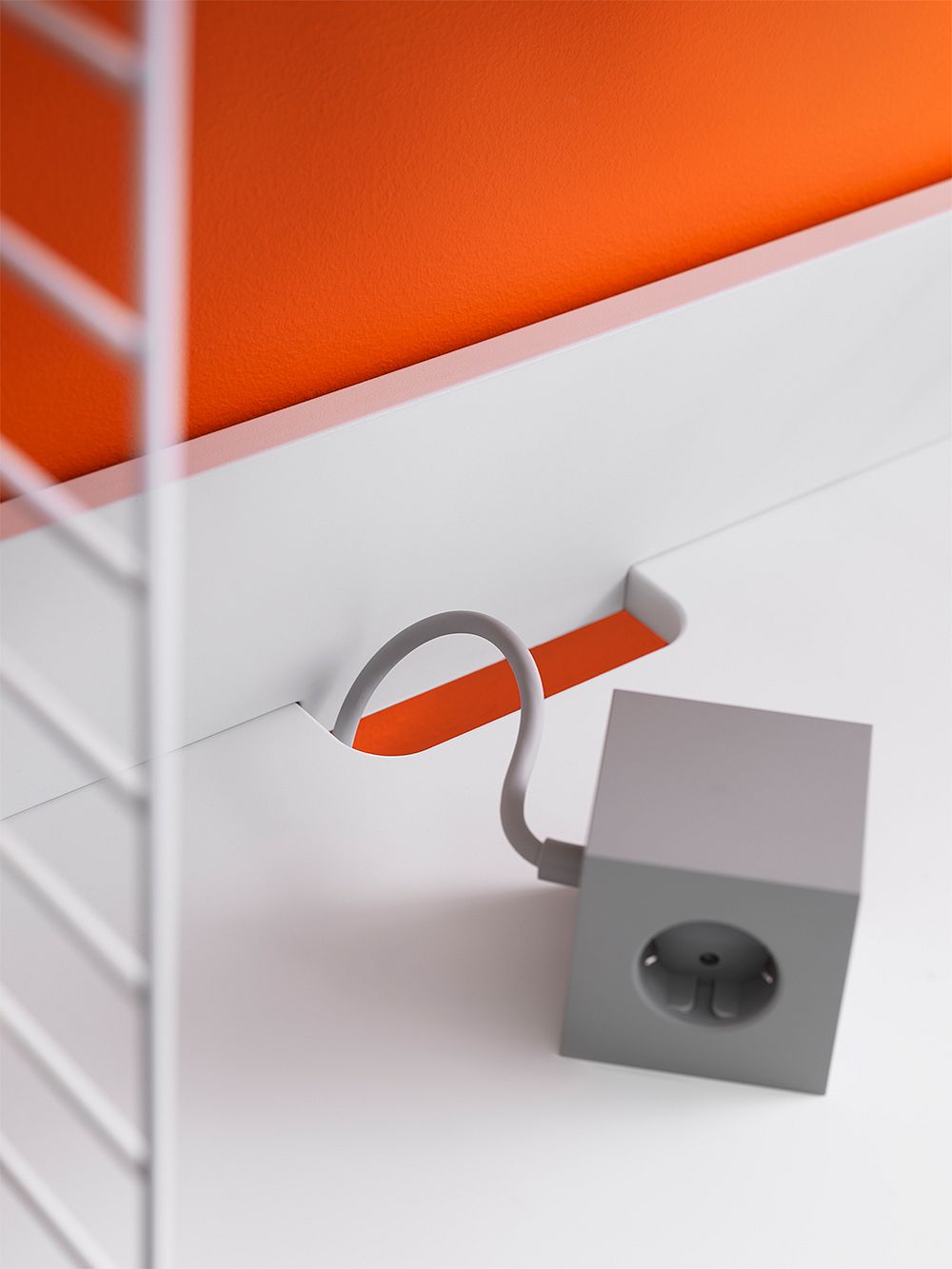 ---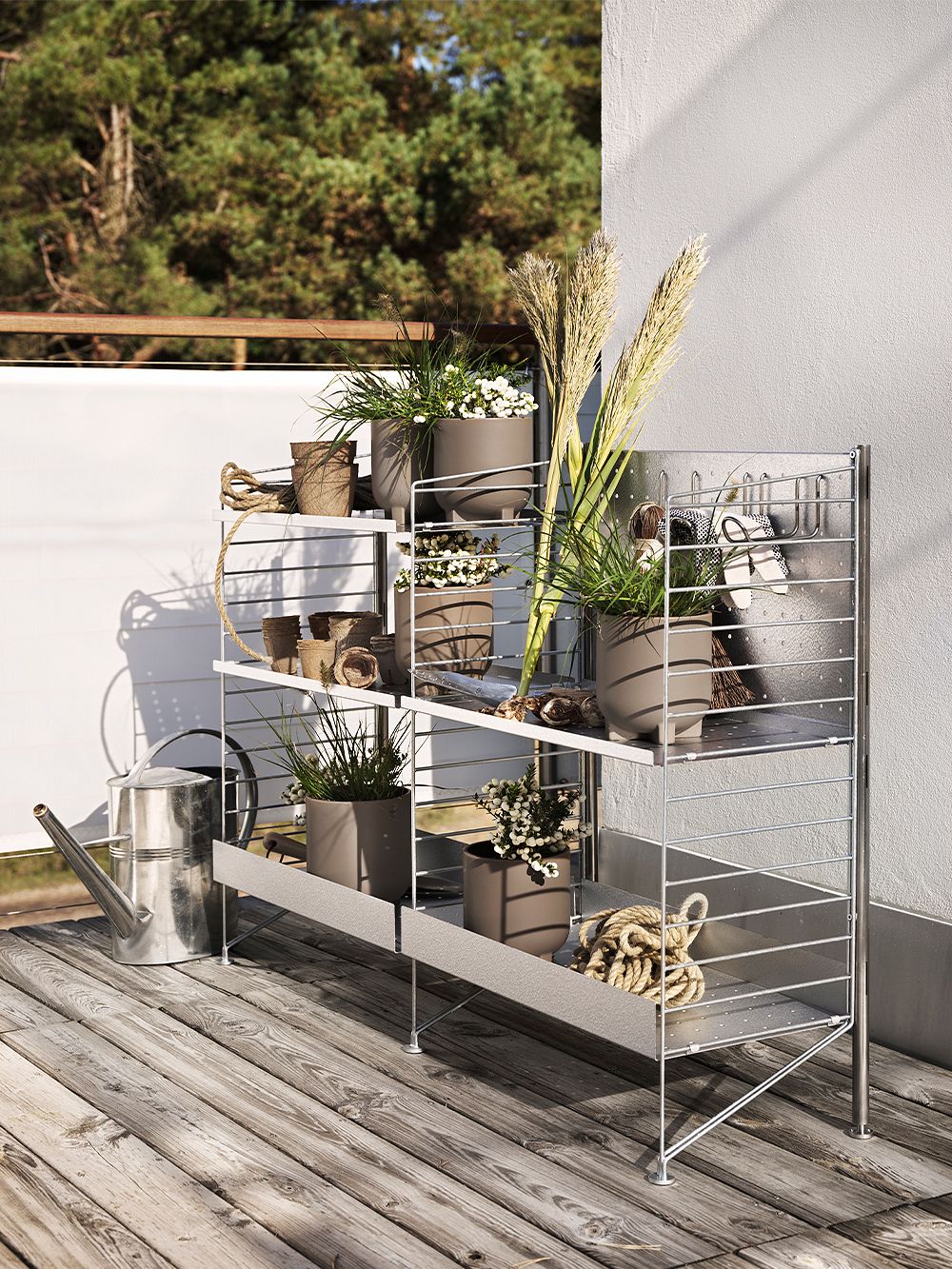 Outdoor kitchen storage
Dahlström and von Schewen have also designed a free-standing metal shelf suitable for outdoor use. As such, the steel shelf is perfect for a small balcony, for example, but when combined into a larger system, it makes for great storage furniture for a summer cottage, terrace or outdoor kitchen in the garden.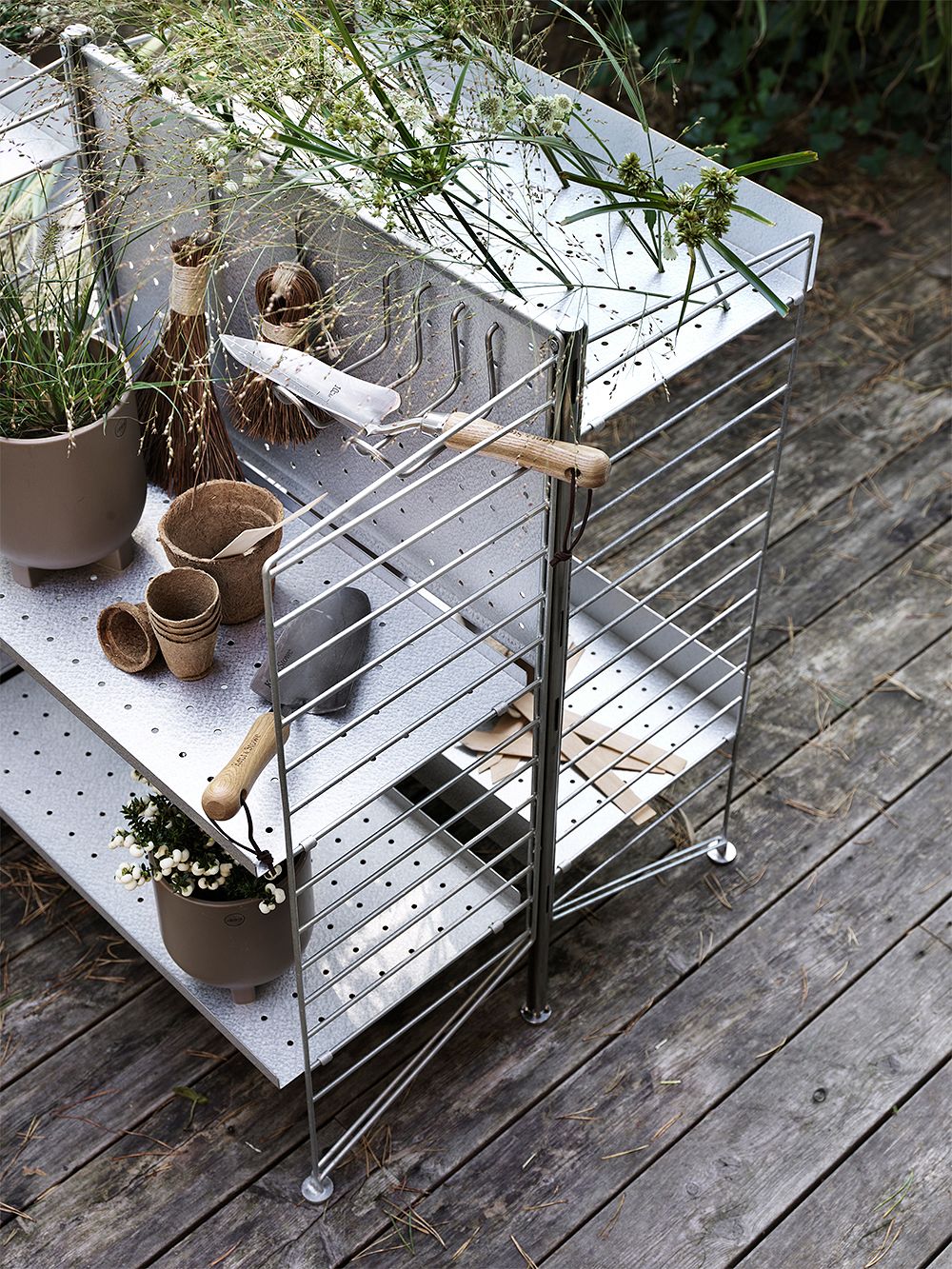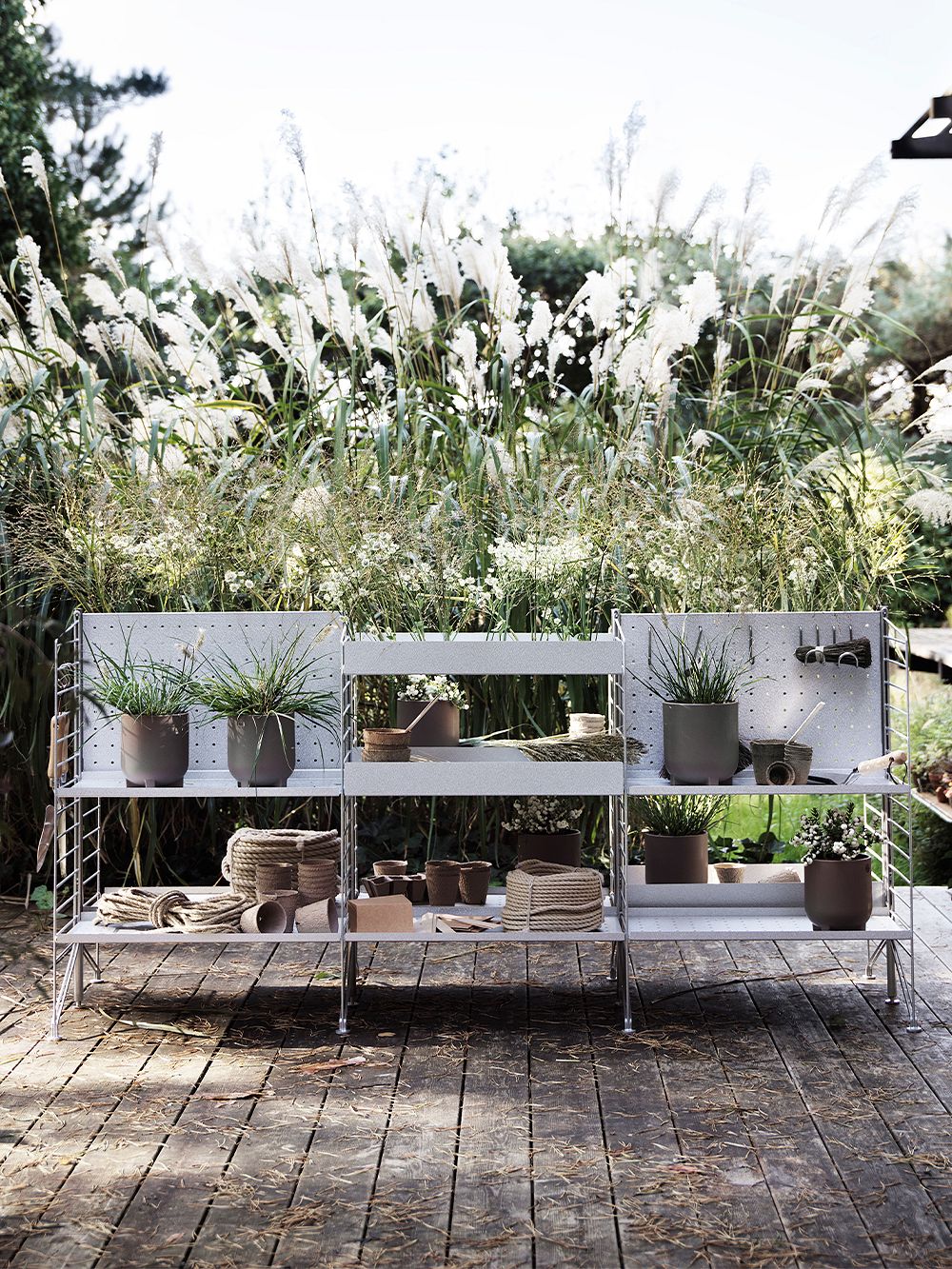 ---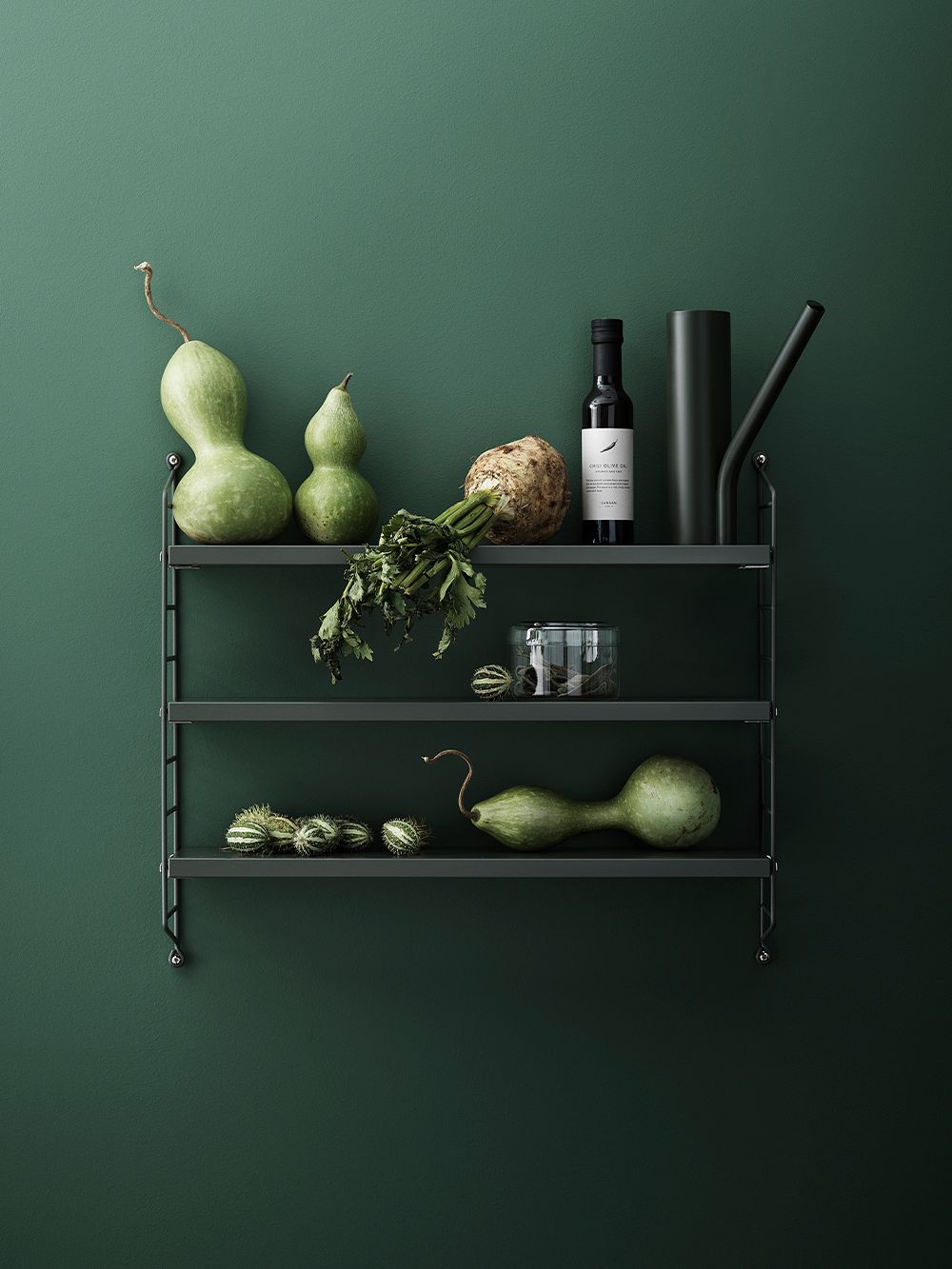 Going green
The popular String Pocket shelf gets a new look with a brand-new hue, sage. The beautiful shade of green evokes images of lush forests and verdant landscapes – the sage-green shelf gives the interior a dose of natural harmony and peace. The practical shelf can be mounted anywhere in the home.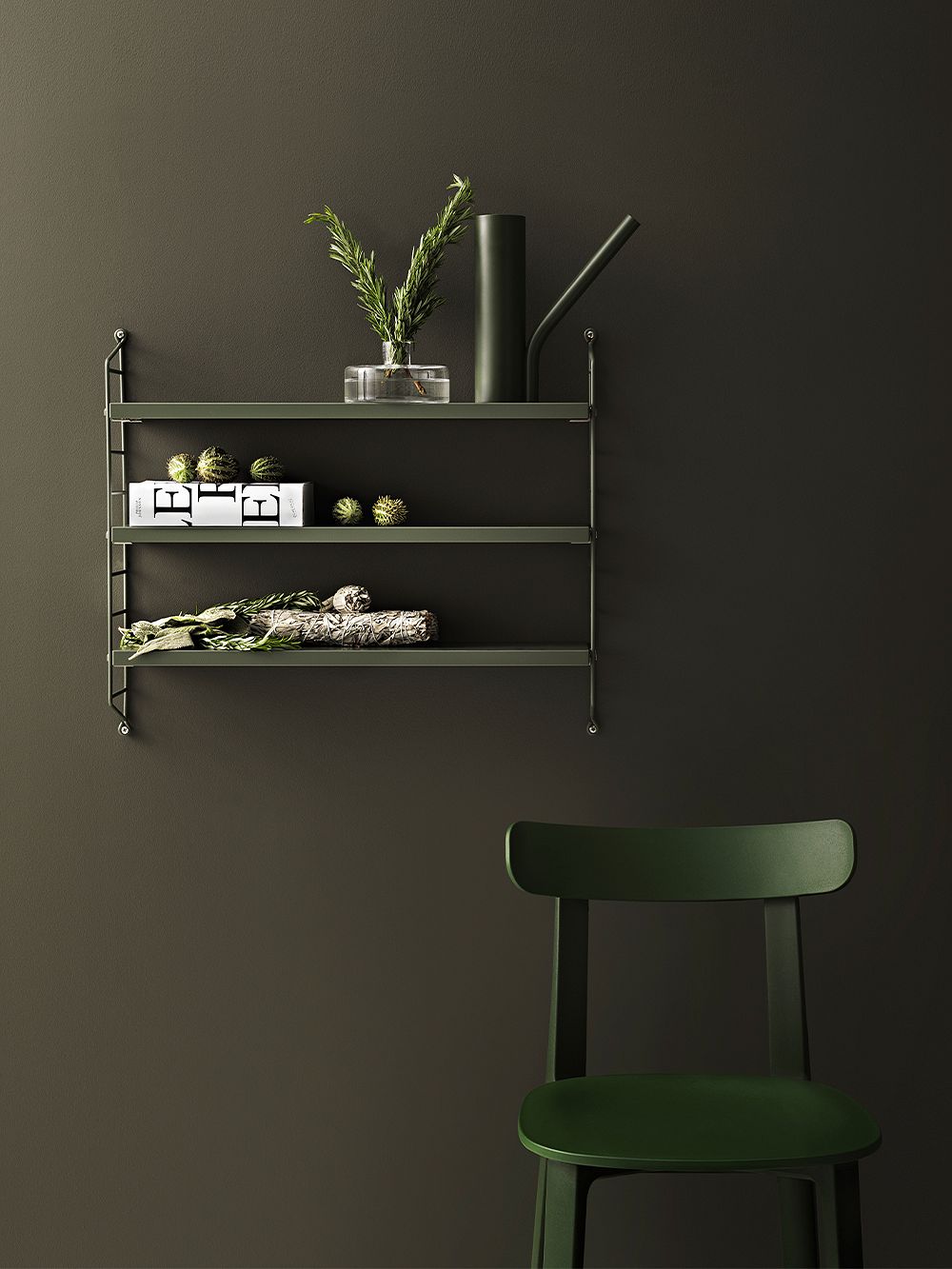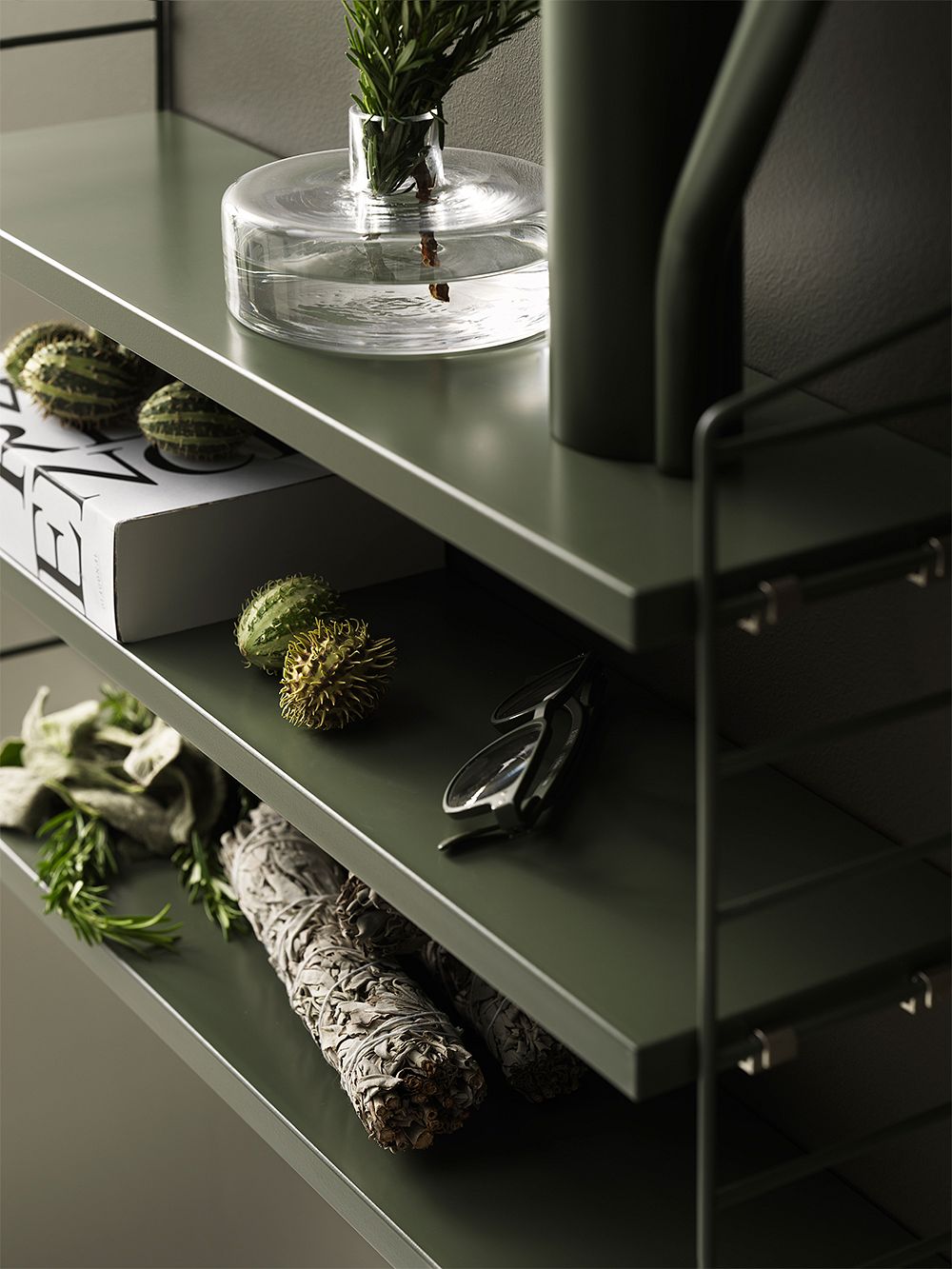 ---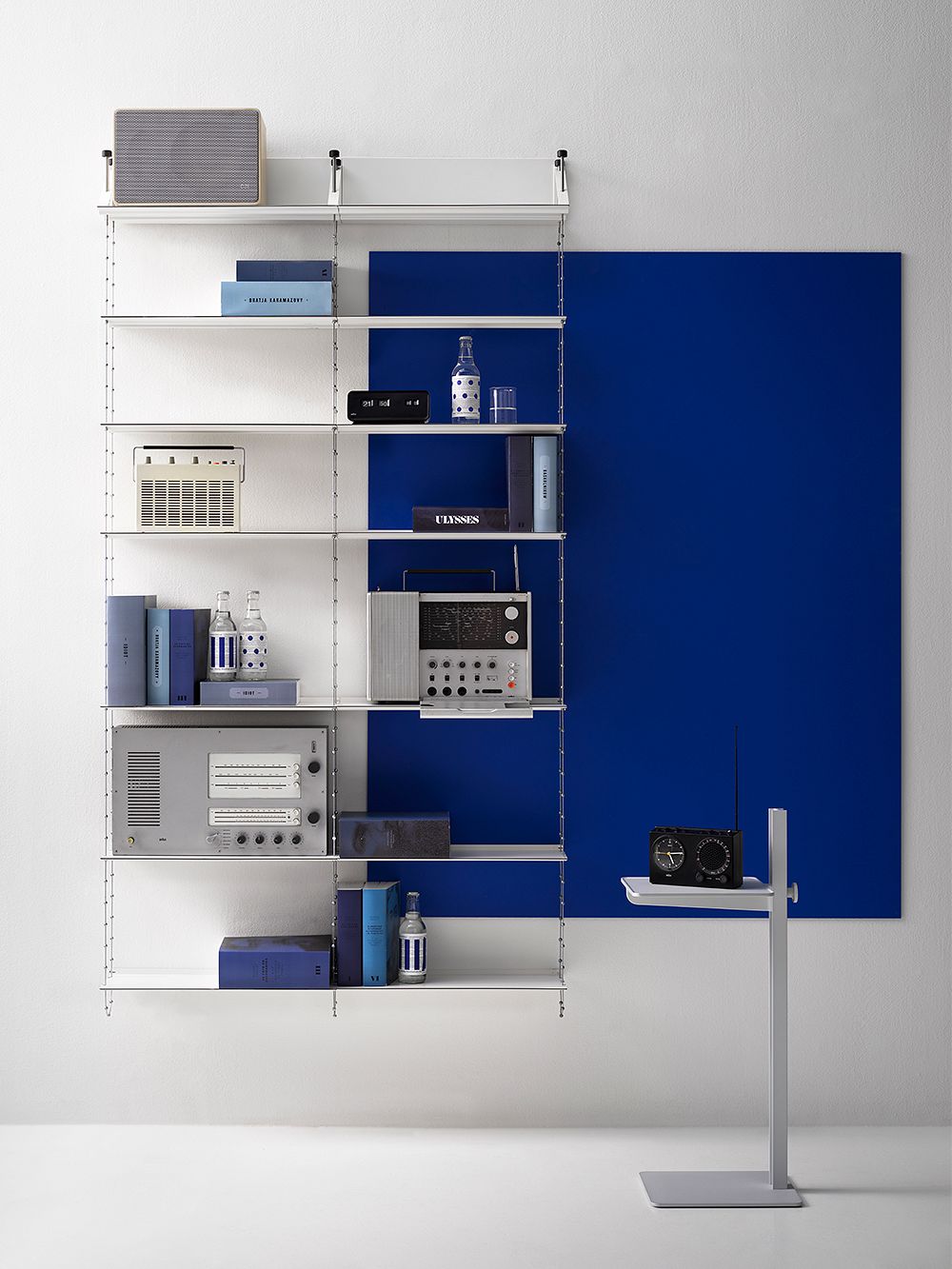 WFH functionality
The Cell shelf, designed by Peter Cohen in 2005, makes a comeback to the collection. The airy shelving unit whose slender metal wires resemble a beaded necklace is easy to envision in a home office or craft room or even as a distinctive bookcase in the living room. The Cell shelf comes with seven shelves, but it can be expanded by adding so-called B-sections to the right side of the shelf.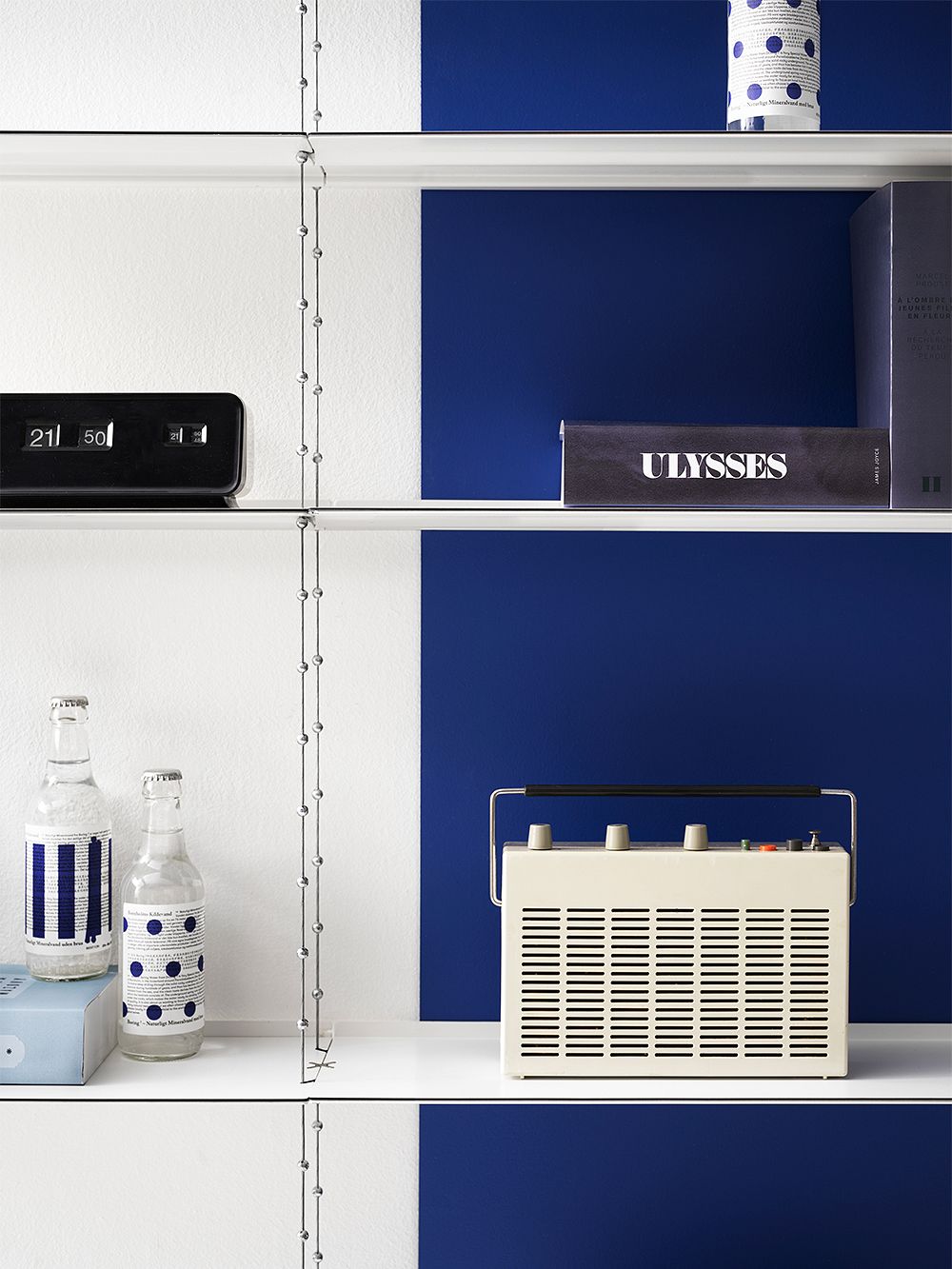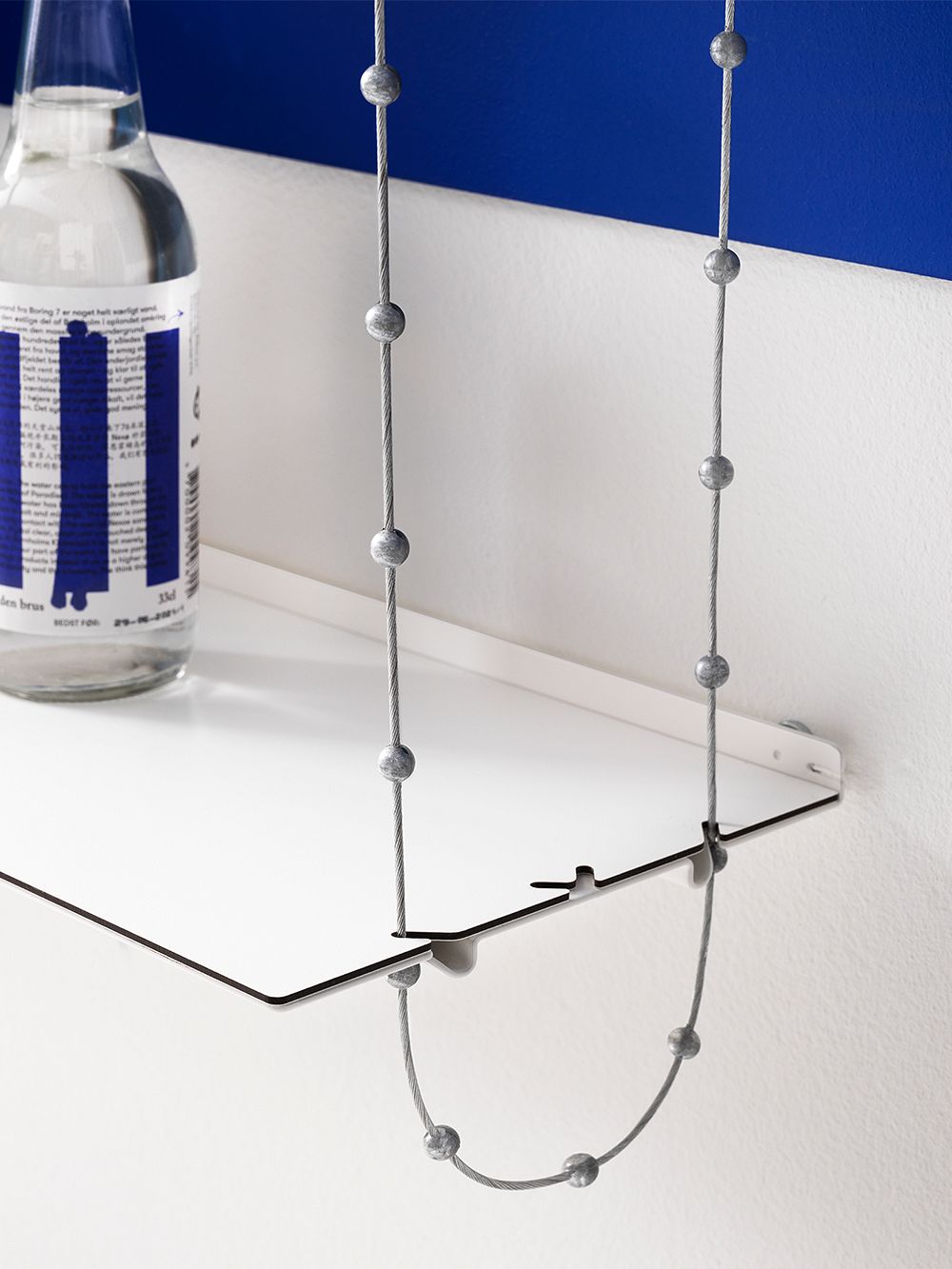 See also:
• All products from String Furniture >
Text: Emmi Ratilainen Images: String Furniture