Like many others, the employees of the interior architecture agency Fyra have moved to their home offices. Current social distancing measures inspired a solution for a more ergonomic home office: the Fem work desk is a smart workstation for sitting and standing.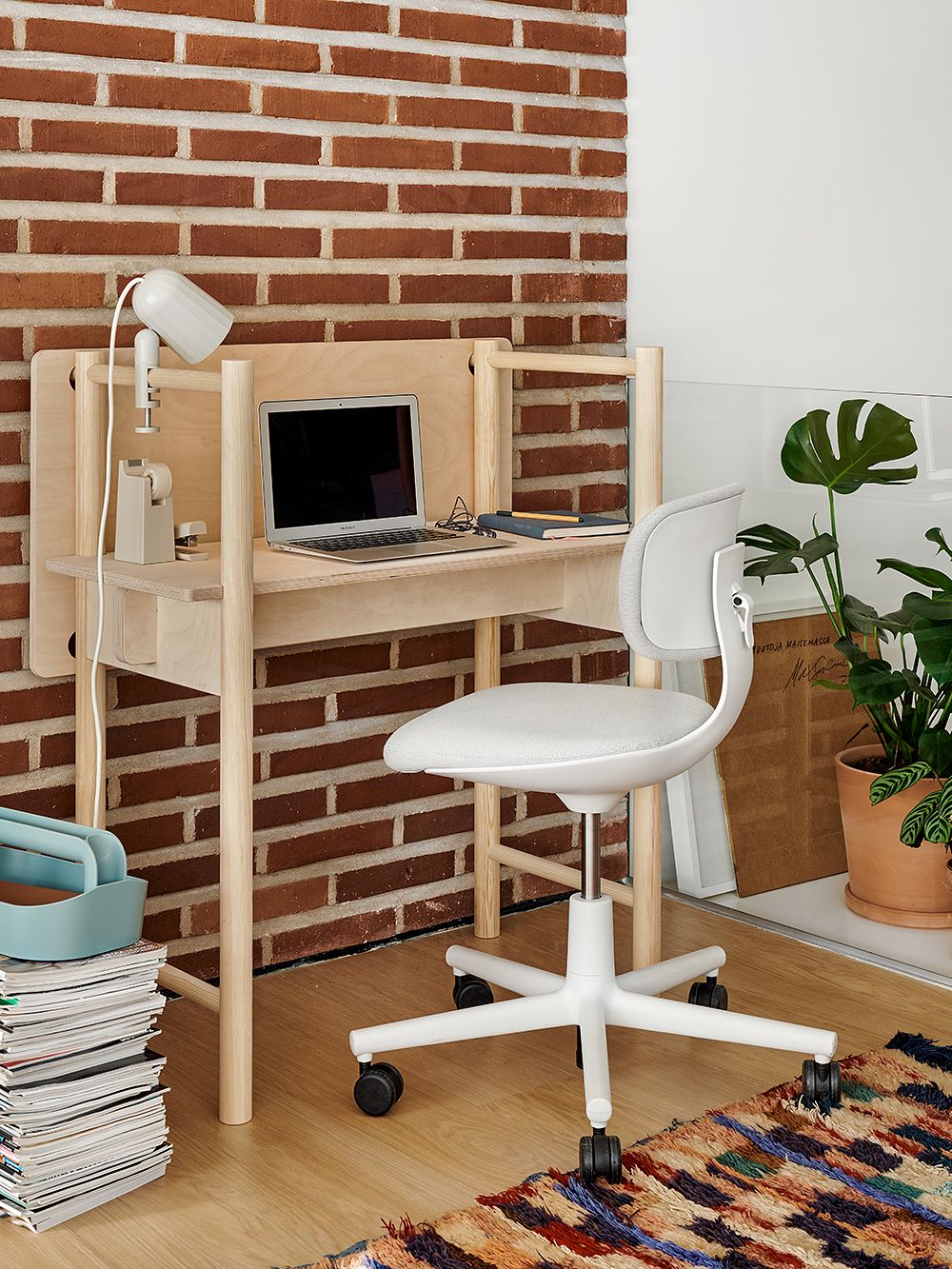 Hi Hanna Neuvo! You are a founding member and the CEO of the interior architecture agency Fyra. You designed the Fem work desk at top speed to meet the ergonomic needs of remote workers. What was the inspiration behind it?
"We switched to working at home as soon as the emergency measures began. People live in homes of different kinds and sizes, working here and there, and there seem to be no ergonomic solutions for this.
I have a family of four, and everyone needs somewhere to work in peace. We shared pictures of our home office workstations. One person was working in a sauna, the other on an ironing board, and a third by a laundry rack. People were using rough and ready ergonomics such as stacking books under laptops: after a few days, we were all complaining about stiffness.
Fyra's philosophy is that we work together. The desk was designed in a virtual Fyra hackathon involving a large group of participants. We had already discussed a joint project with the Finnish company, Made by Choice, and affirmed that home office furniture would be the first part of our ongoing cooperation focusing on office furniture."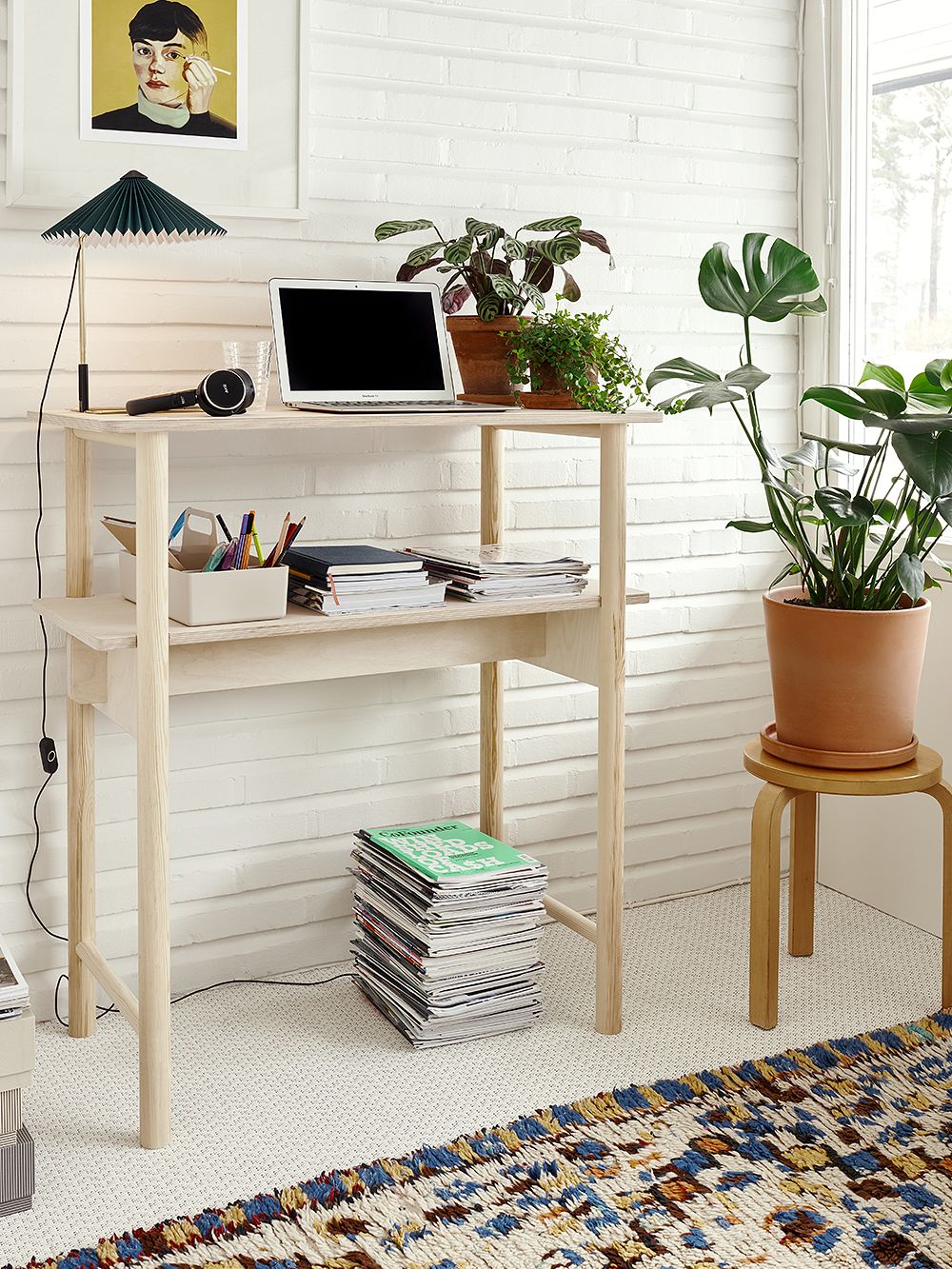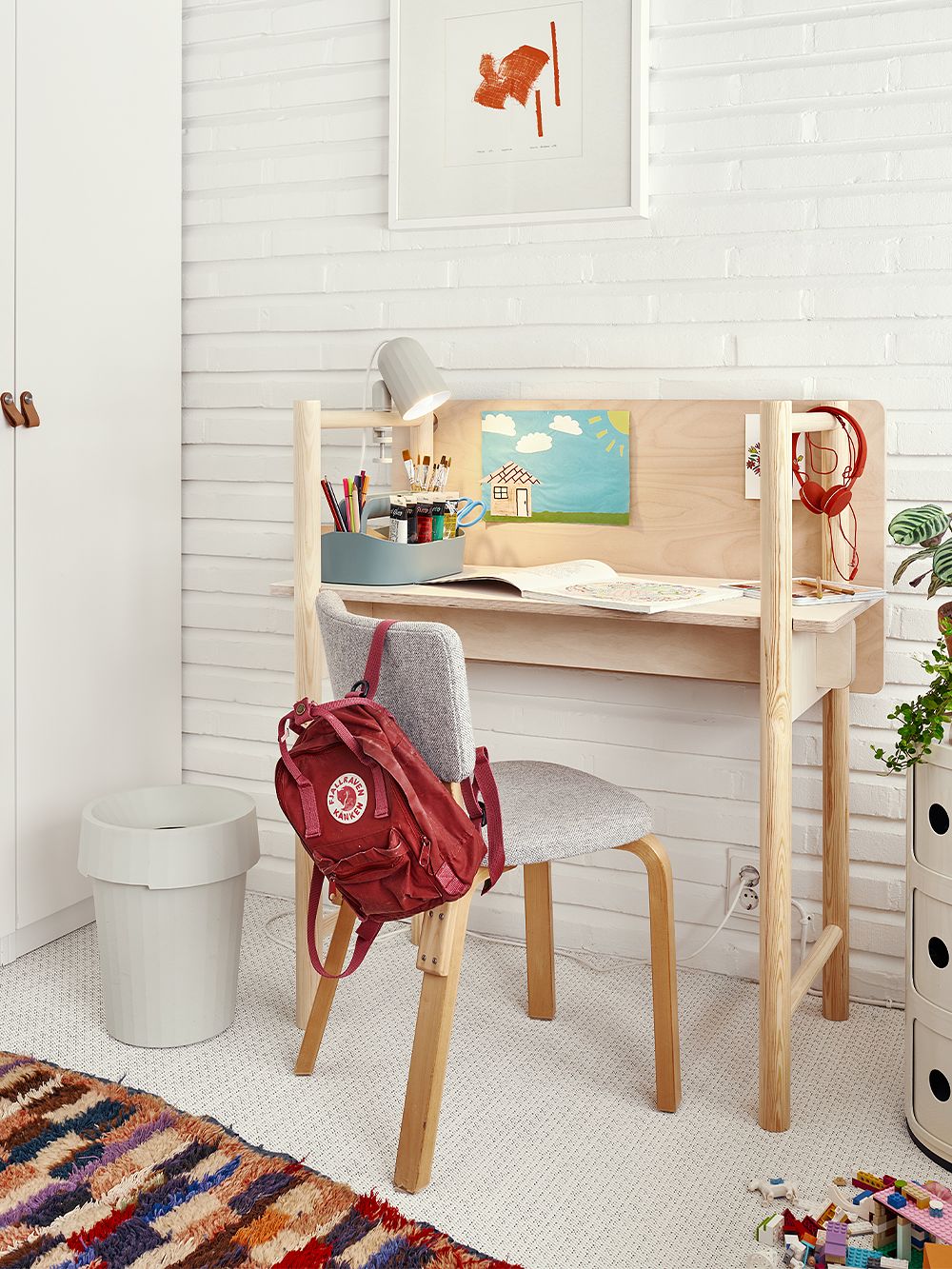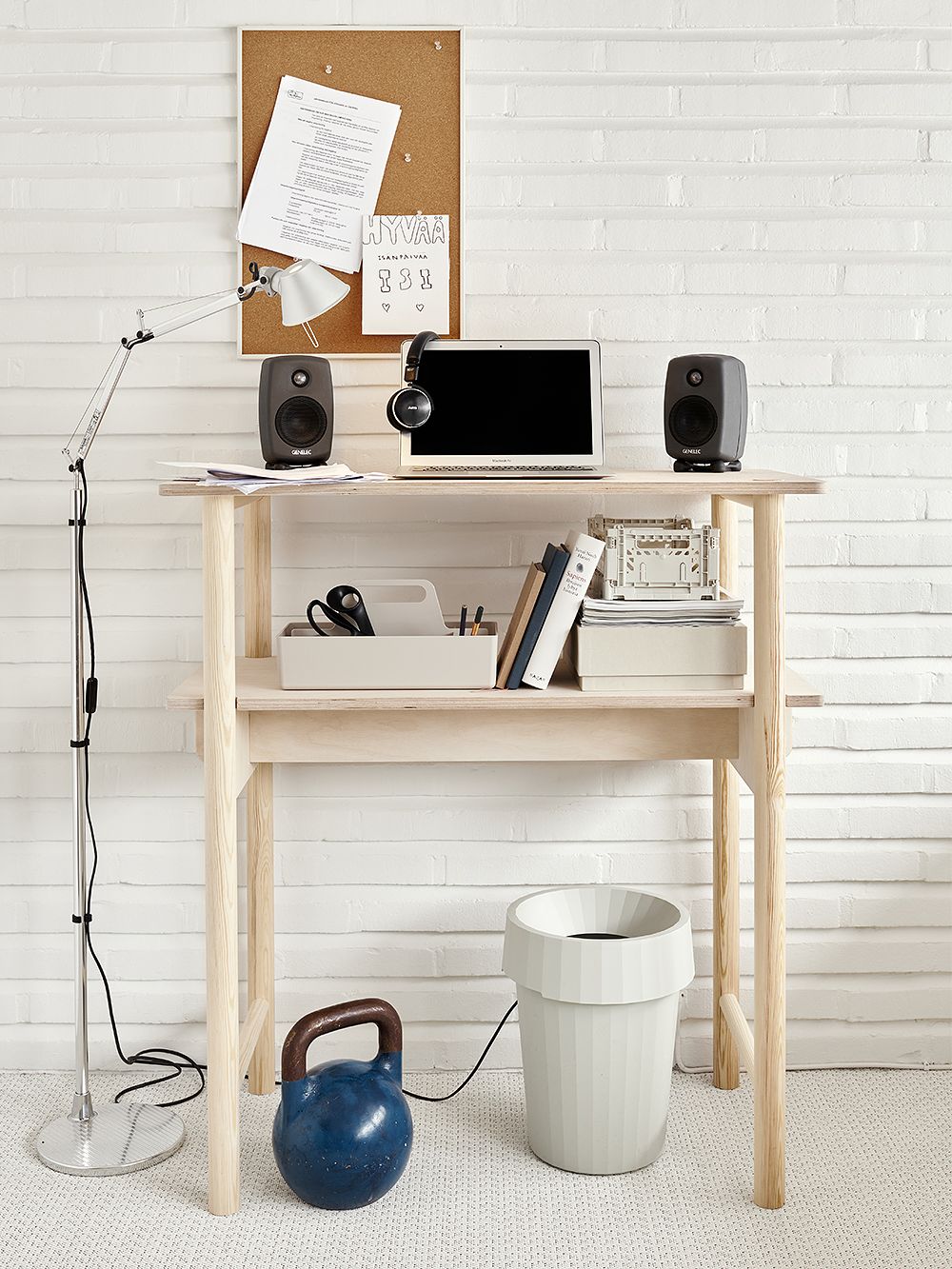 The Fem desk is currently available as an untreated version made of birch, or a matt-veneered version made of ash. Why did you opt for these choices?
"We wanted our desk to provide as many people as possible with an opportunity for easier remote working. The untreated birch version has a lower price because it costs less to produce. Customers can customize it by adding a finish themselves – recommendations on surface treatment options come with the desk. Finishing is applied to the matt-veneered version during manufacture."
"We wanted our desk to provide as many people as possible with an opportunity for easier remote working."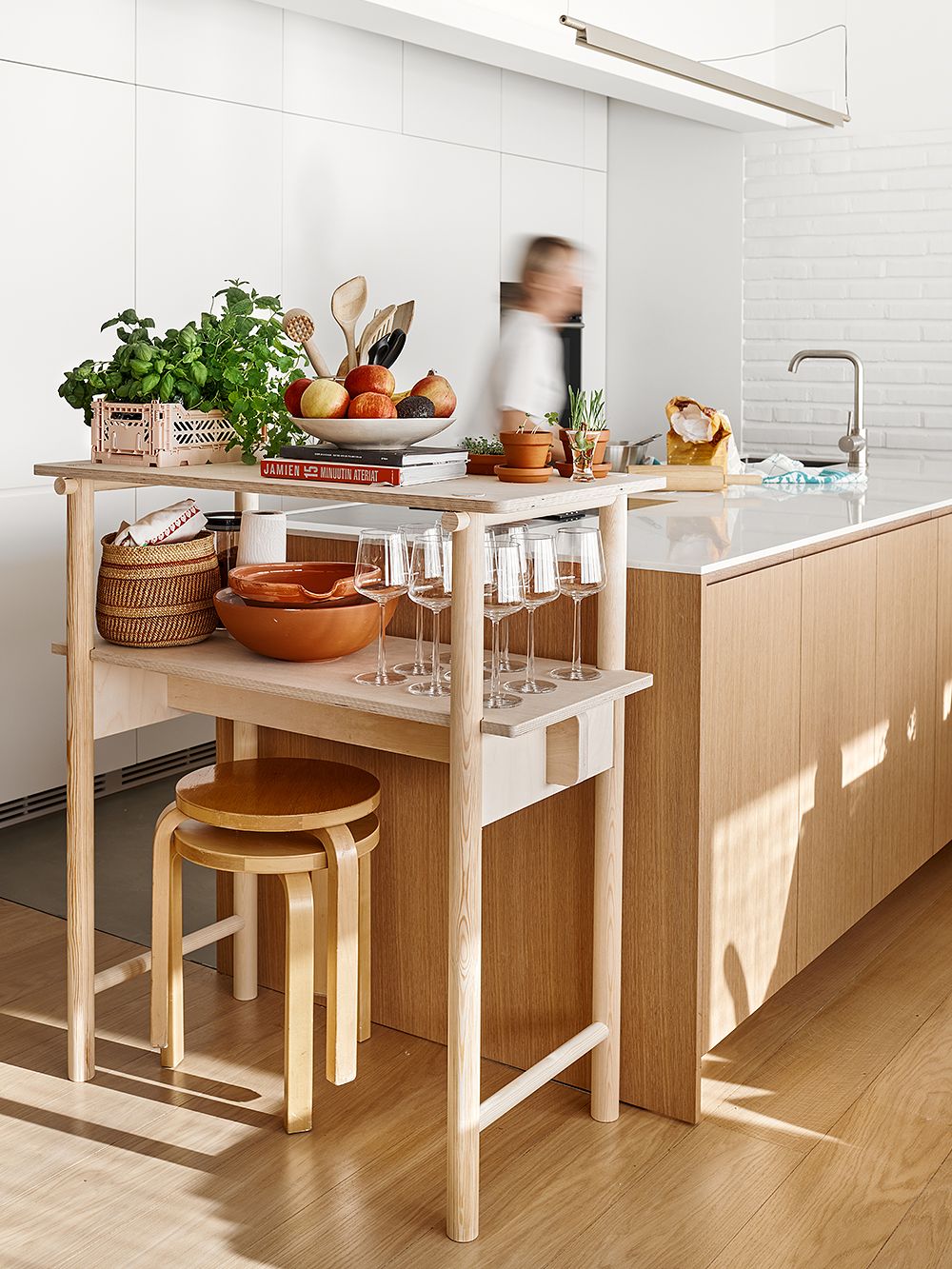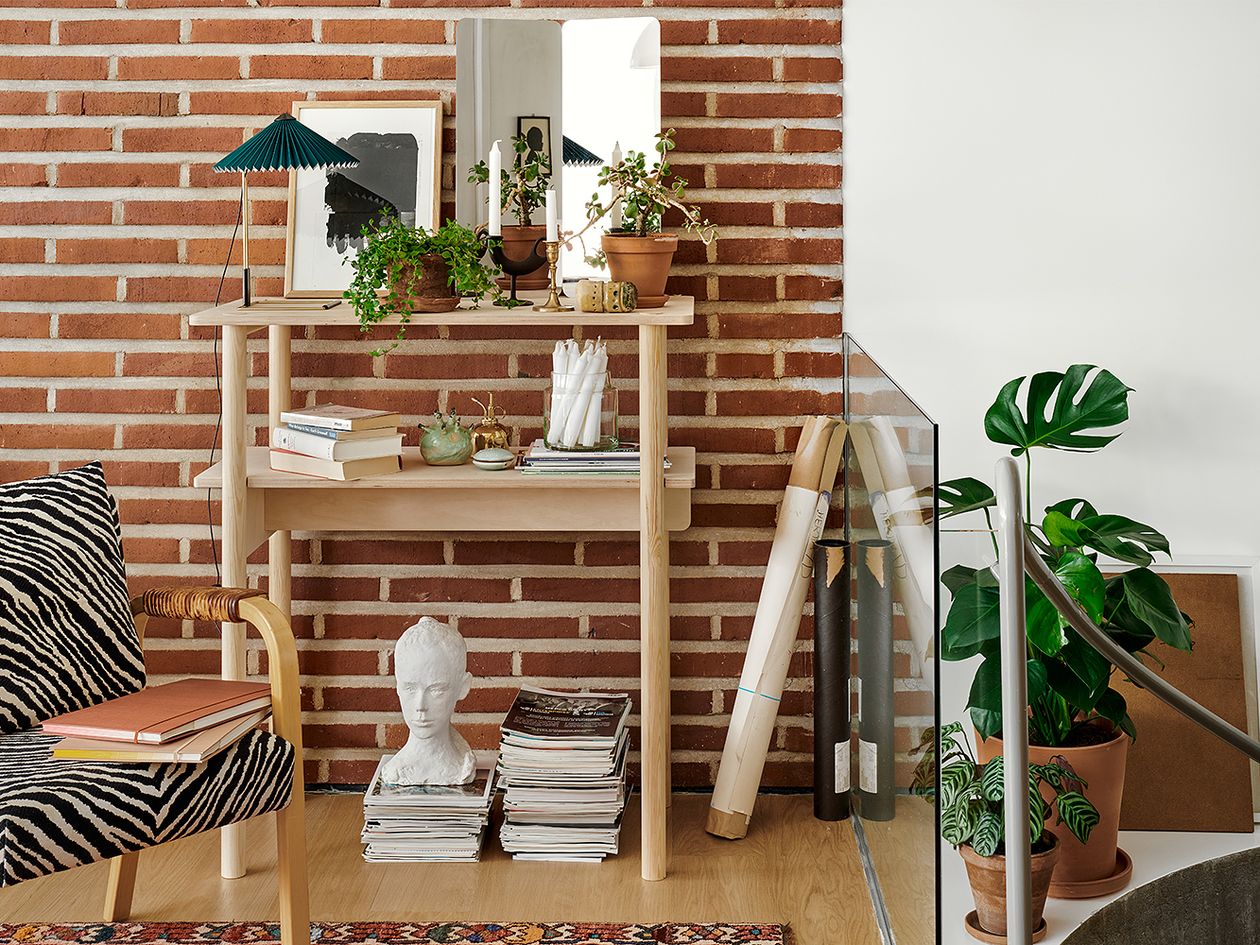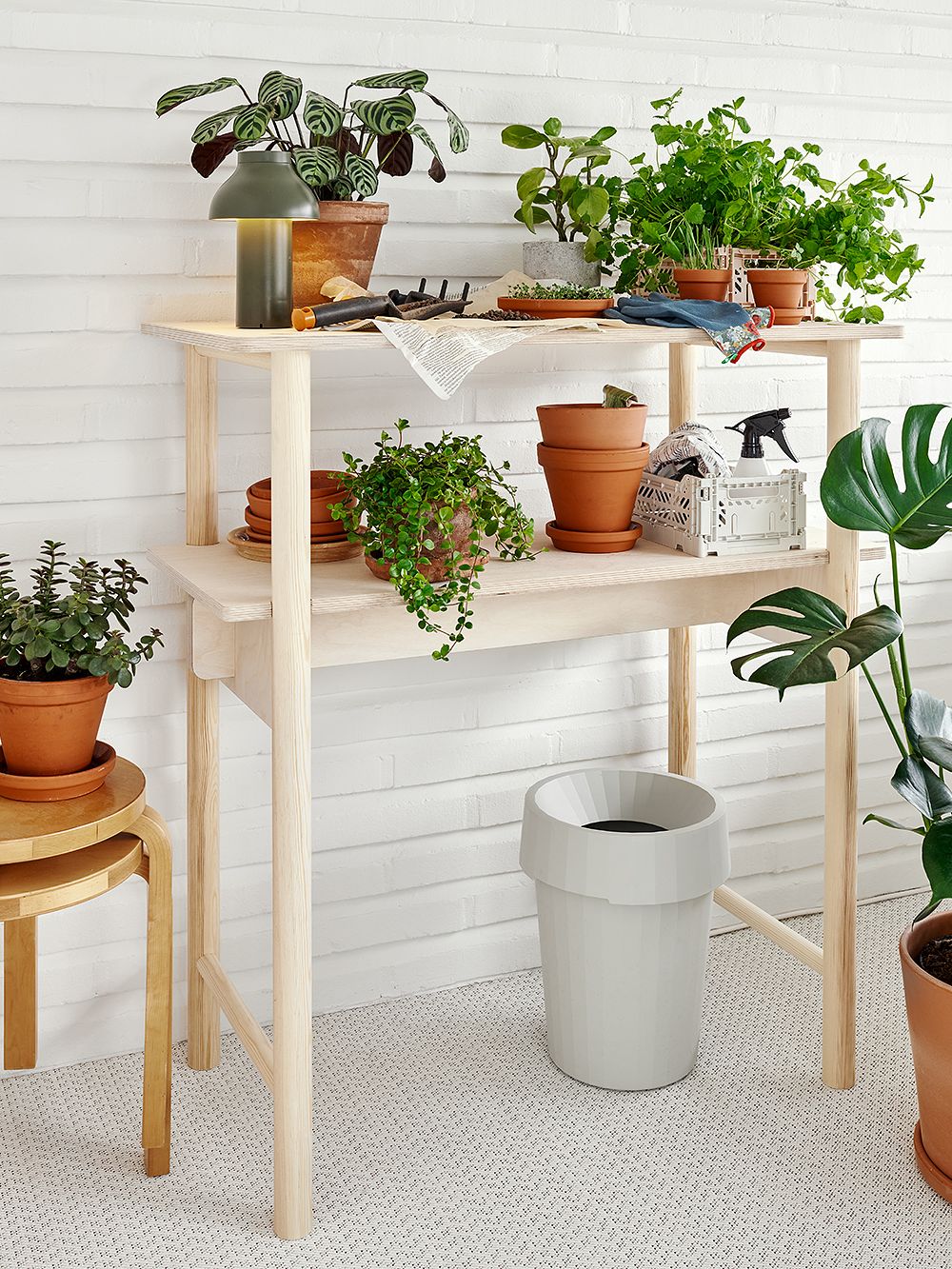 What can the Fem desk be used for in addition to serving as a workstation?
"It was of paramount importance to us that the desk had more than one function. The Fem desk is ideal for home environments. As well as a workstation, it can be used as a flower table, a side-top in the kitchen, a bookcase, or as furniture in a children's room – or why not as an additional workstation in an office environment! The key issue is that it is not mothballed when the emergency measures are relaxed."
What ergonomics insights do you have about today's working environment? Ergonomics was a hot topic for a while, but the issue has faded from view. Or has it?
"Occupational ergonomics is as important as ever. I think that it is now less discussed because it is taken into account as a matter of principle. A wide variety of adjustable desks and ergonomic work chairs are now available. Ergonomics is valued for its own sake and a range of studies have proven that sedentary work is harmful, so no one can claim otherwise. The emergency measures have forced us to stay at home, so we need to do everything possible to avoid deterioration in our physical condition due to working at home."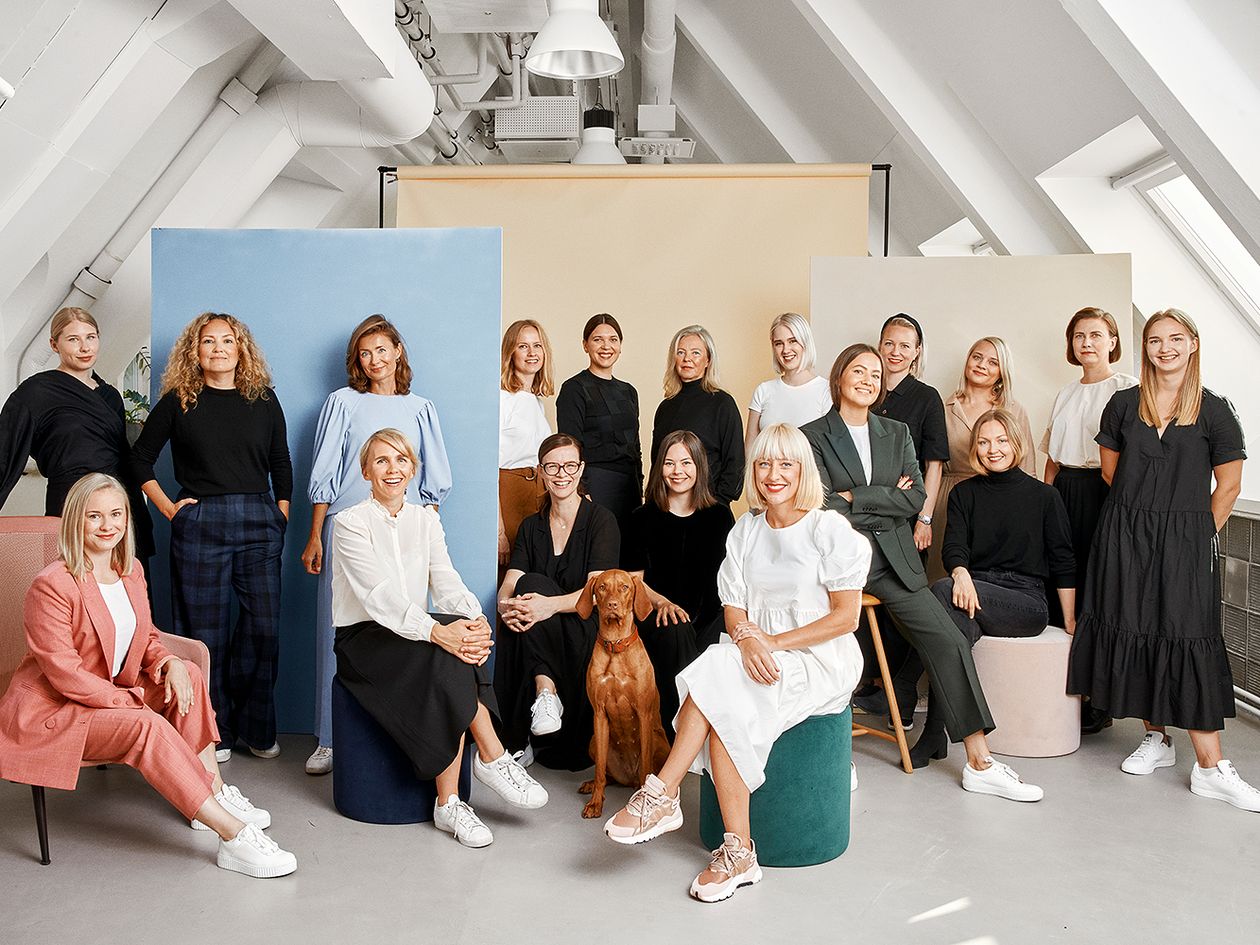 What is Fyra's specialty as an agency and what kind of projects have you worked on?
"As a rule, we work on public-venue projects. Half of our work involves hotel and restaurant facilities and half office-space, work-environment and real-estate development projects. We worked on Sokos Hotel Tripla, which opened in January, as well as on the self-service store Box by Posti and the office of the technology company Solita. We are currently working on the design of Hotel Torni's public areas.
We don't want all our projects to look the same. It's important to us to work alongside the client so that the result reflects the customer's brand and fulfills their venue-related needs. Of course, we contribute our own expertise and vision, but active design dialogue with the customer creates a result strongly stamped with their 'imprint'."
Fyra is Interior Architecture Agency of the Year 2020. Why were you chosen as the winner?
"The reward was previously granted to individuals, but the Finnish Association of Interior Architects SIO changed their criteria and chose an agent of the year. Design always consists of teamwork and I think that's where the best ideas come from. Our name is Fyra for the very same reason: we wanted to avoid placing any of our four founding members on a pedestal.
We have actively invited fellow agencies to public discussions while promoting the interests of design agencies on a united front. This may have influenced the decision. Of course, we also believe and hope that it was down to the mark we have made and our close collaboration with clients."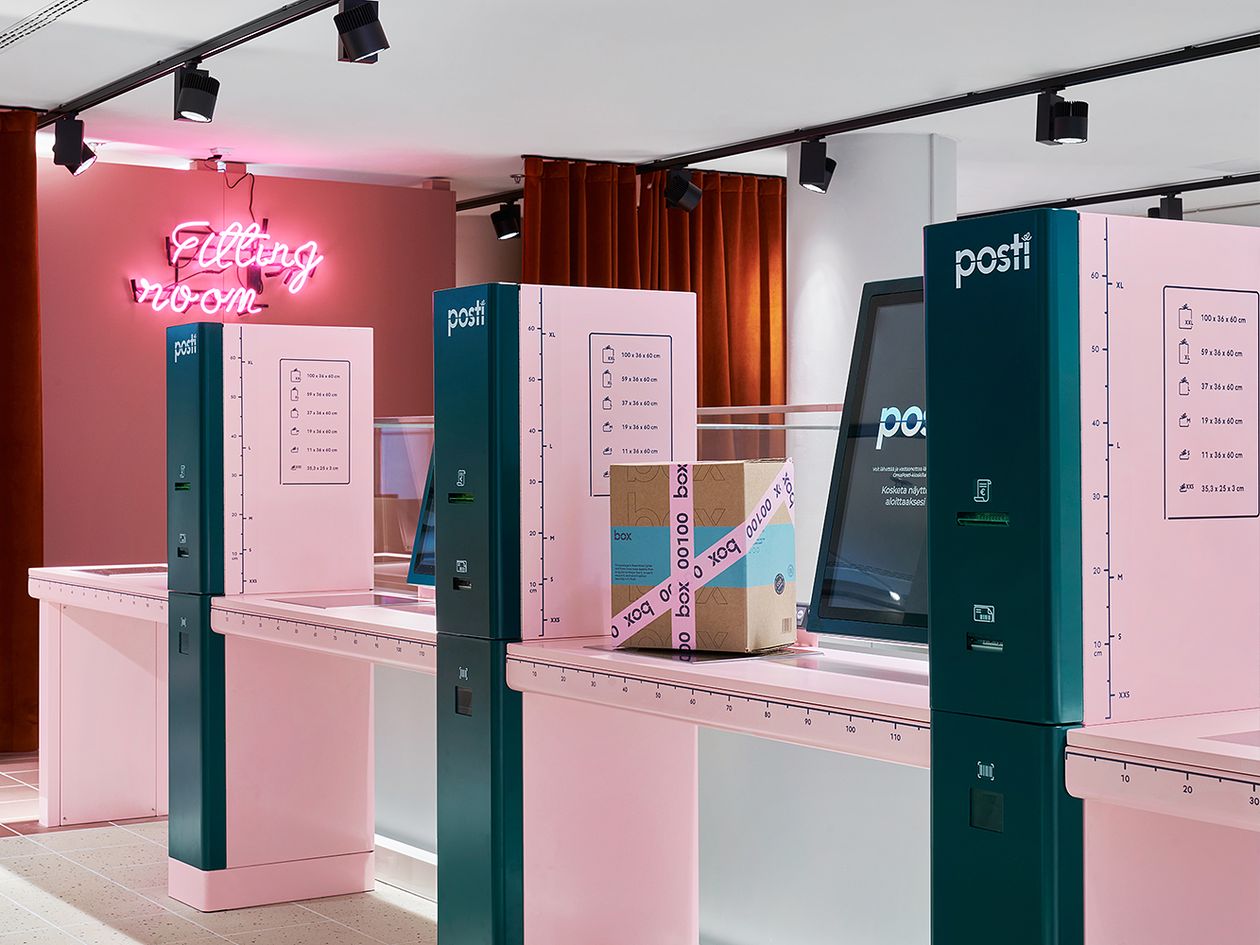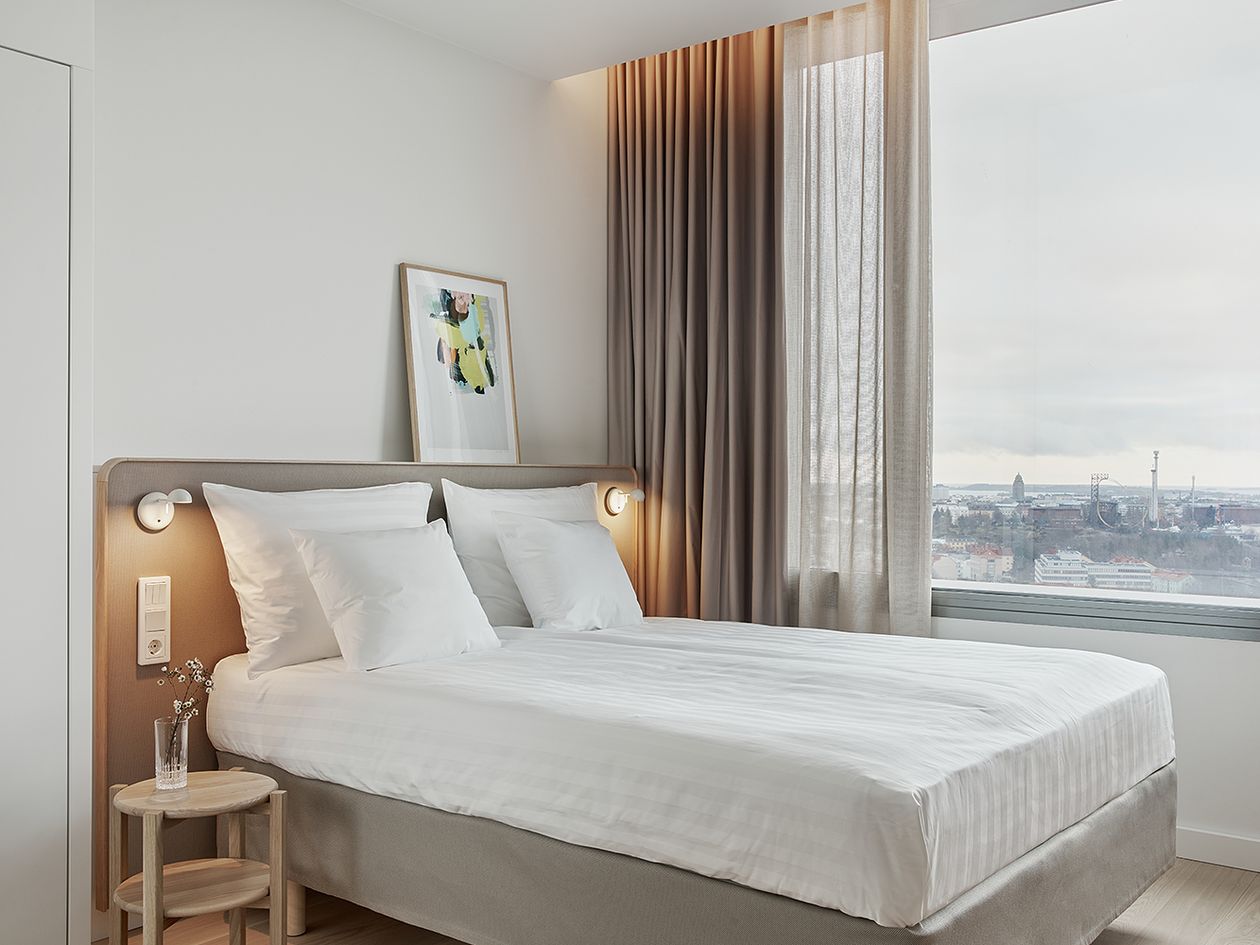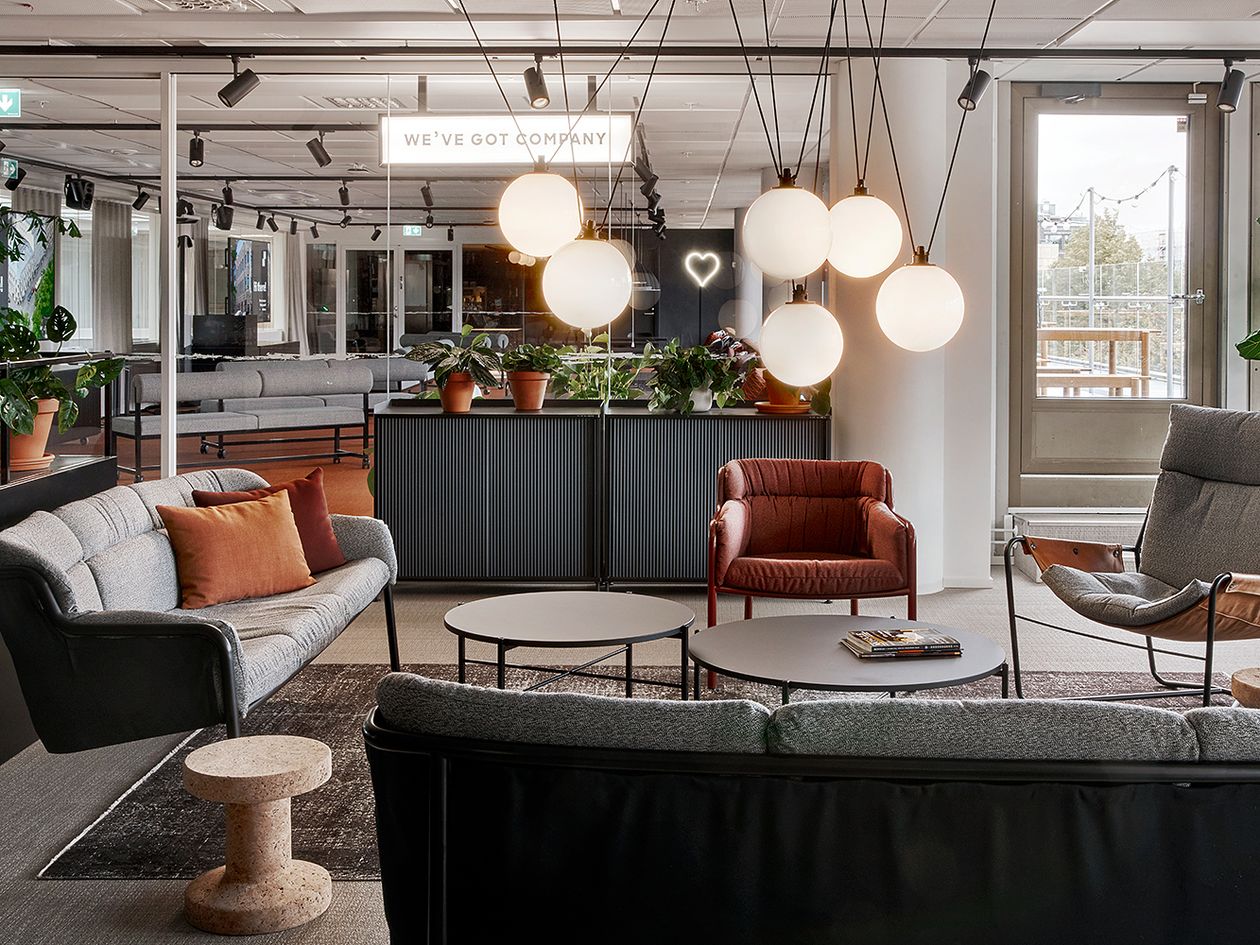 What are your number-one tips on working remotely?
"I've occasionally popped on my trainers and attended a meeting while walking outside. That's something that I probably wouldn't have done when working at the office. During video conferences at home, I've kept moving by walking back and forth in the room.
It's been great to see how understanding people are when meetings are interrupted by someone's child asking for help. We are all in this together: we will overcome the coronavirus through mutual understanding and a humane attitude."
See also:
• Fem desk at Finnish Design Shop >
• All products by Made By Choice >
Text: Hanna-Katariina Mononen Photos: Riikka Kantinkoski