Skagerak's latest garden furniture collection Lilium was created in collaboration with architecture studio BIG – Bjarke Ingels Group. The multifunctional, laid-back collection in teak combines BIG's innovative architectural vision with Skagerak's design philosophy characterized by sustainability and timelessness.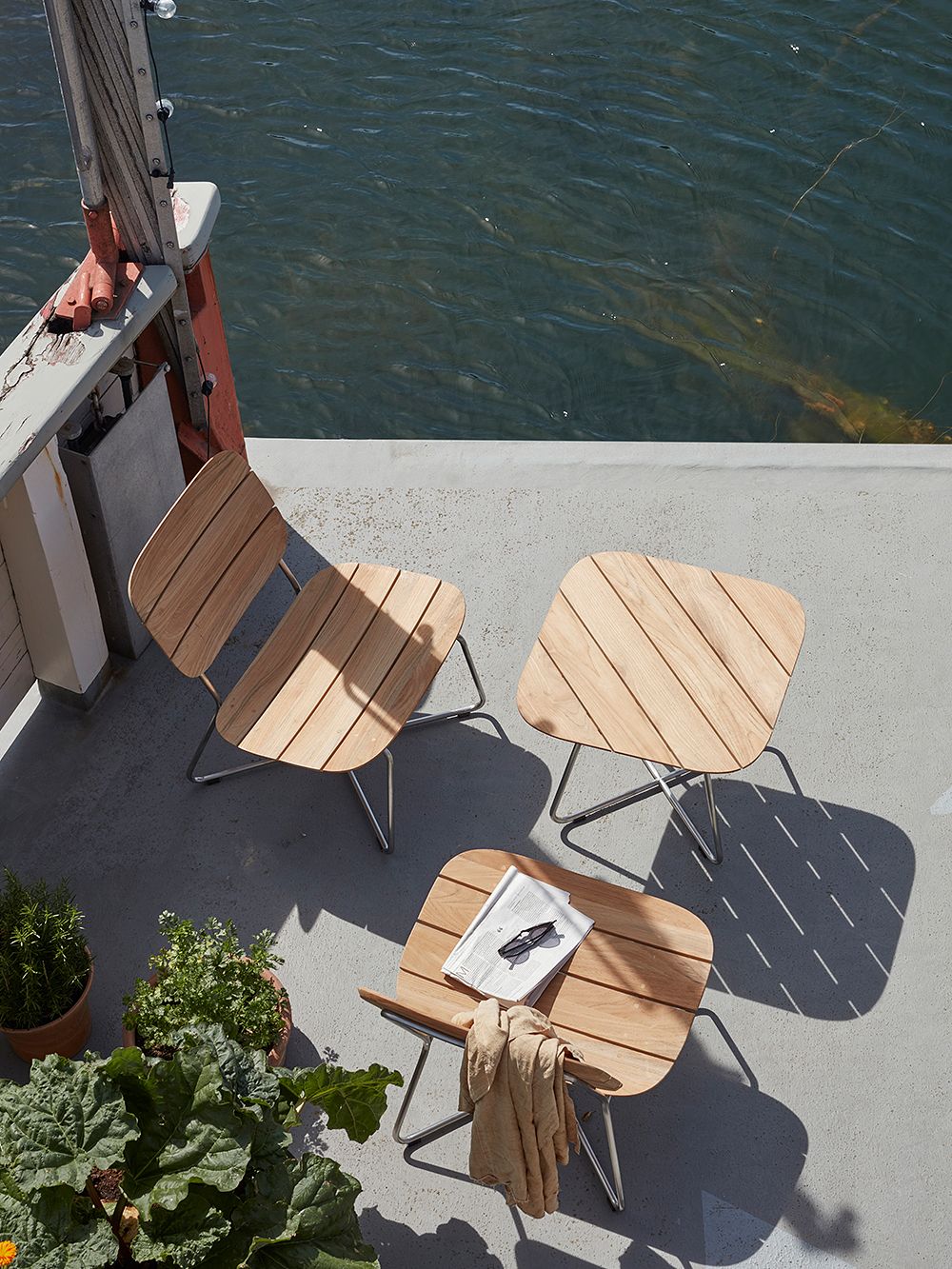 SKAGERAK'S LILIUM COLLECTION could be described as a contemporary interpretation of the classic teak outdoor furniture the brand is known and loved for. Designed together with architect studio BIG – Bjarke Ingels Group, Lilium is based on a lightweight structure and mellow, contemporary design that not only please the eye but make the furniture suitable for both indoor and outdoor use.
Although BIG is mainly known for large-scale architecture projects and praised for its innovative approach to architecture and public spaces, the studio has done a lot of product and furniture design, as well. Lilium, however, is their first outdoor furniture collection. After coming up with the initial idea while working on another project, the internationally acclaimed studio asked Skagerak to partner with them to bring their vision to life – as the Danish brand famously has a long heritage of teak furniture, the collaboration truly was a match made in heaven.
We talked to Erik Berg Kreider from BIG – Bjarke Ingels Group and Ditte Buus Nielsen from Skagerak's design team to learn more about the charmingly laid-back collection.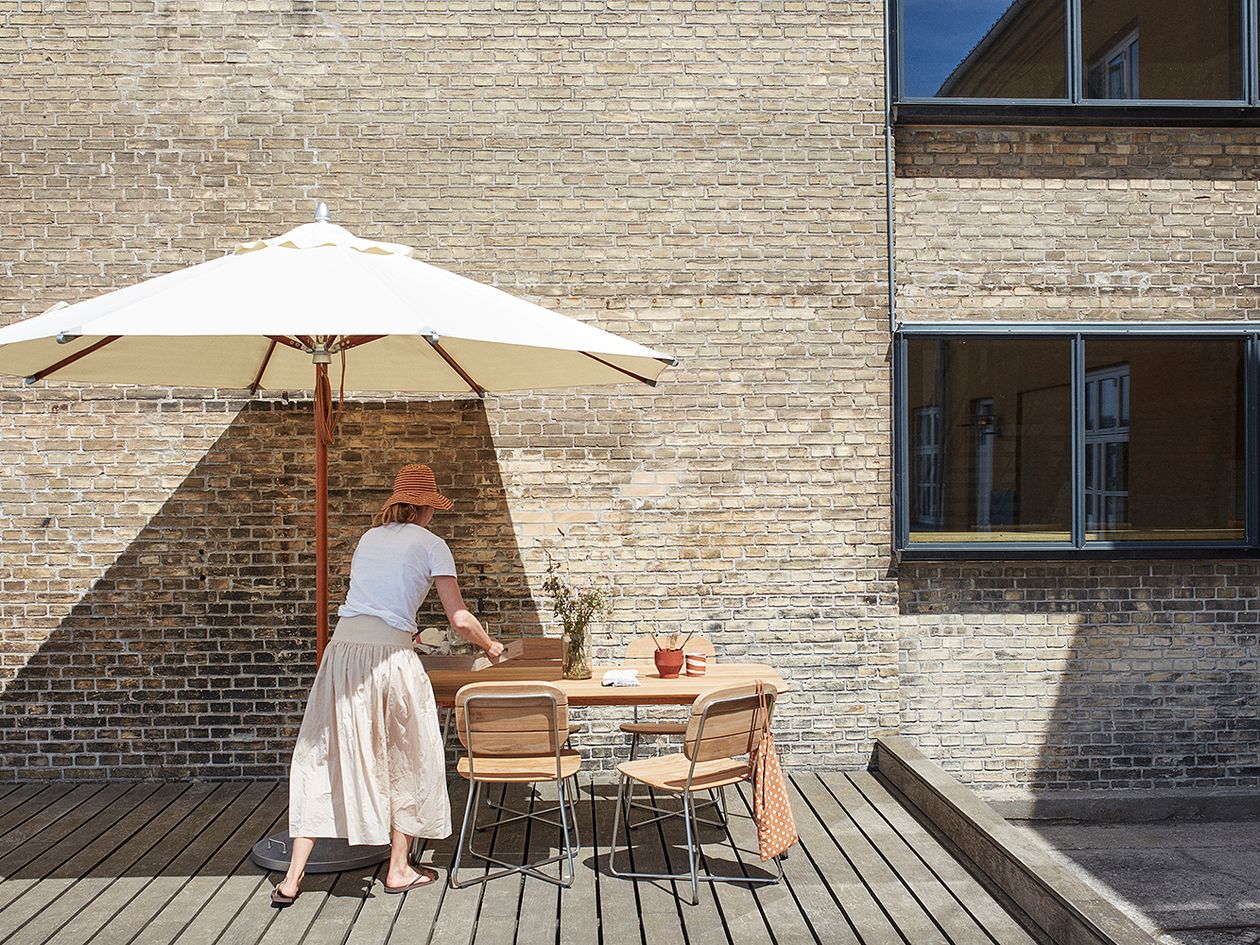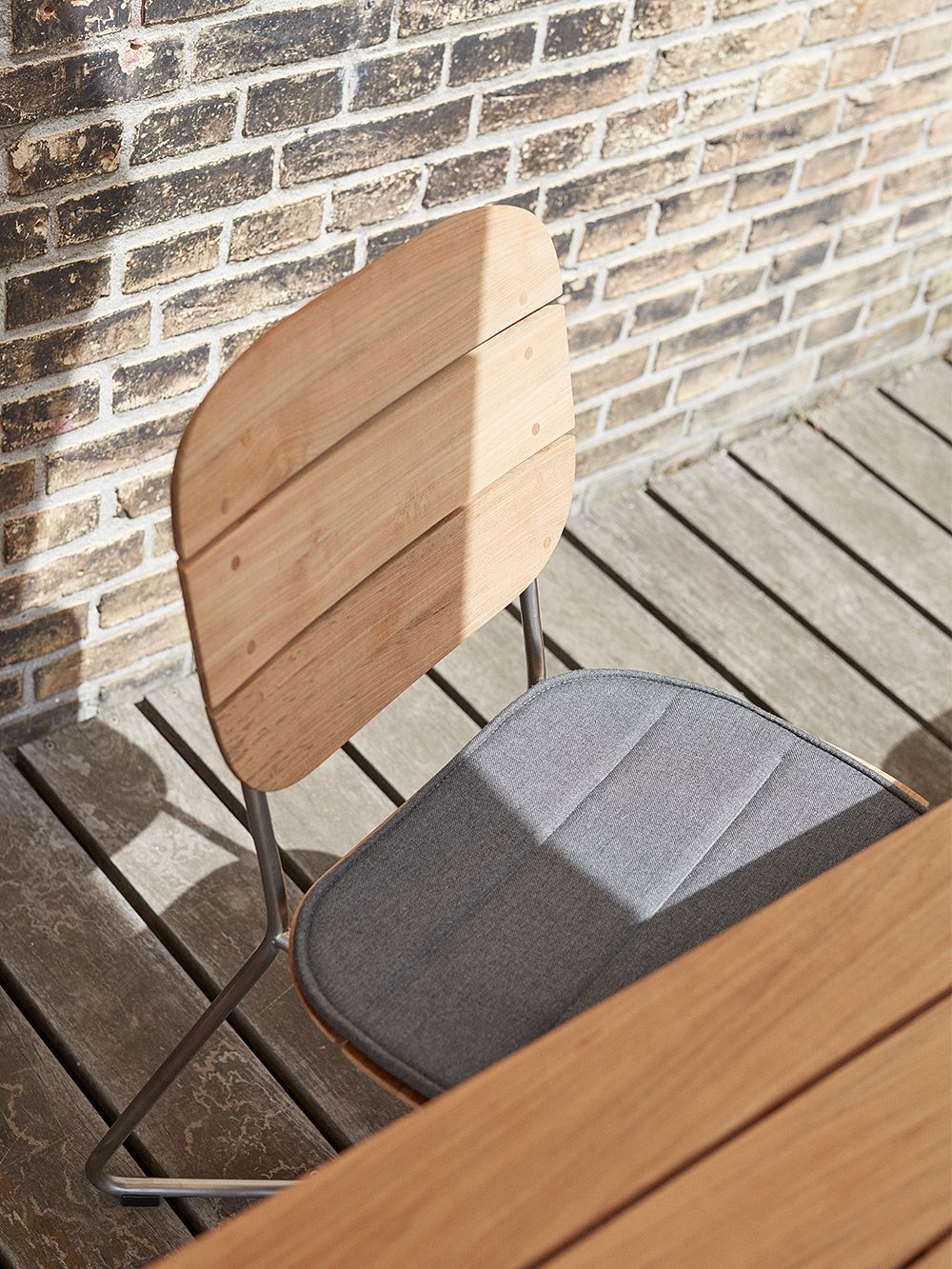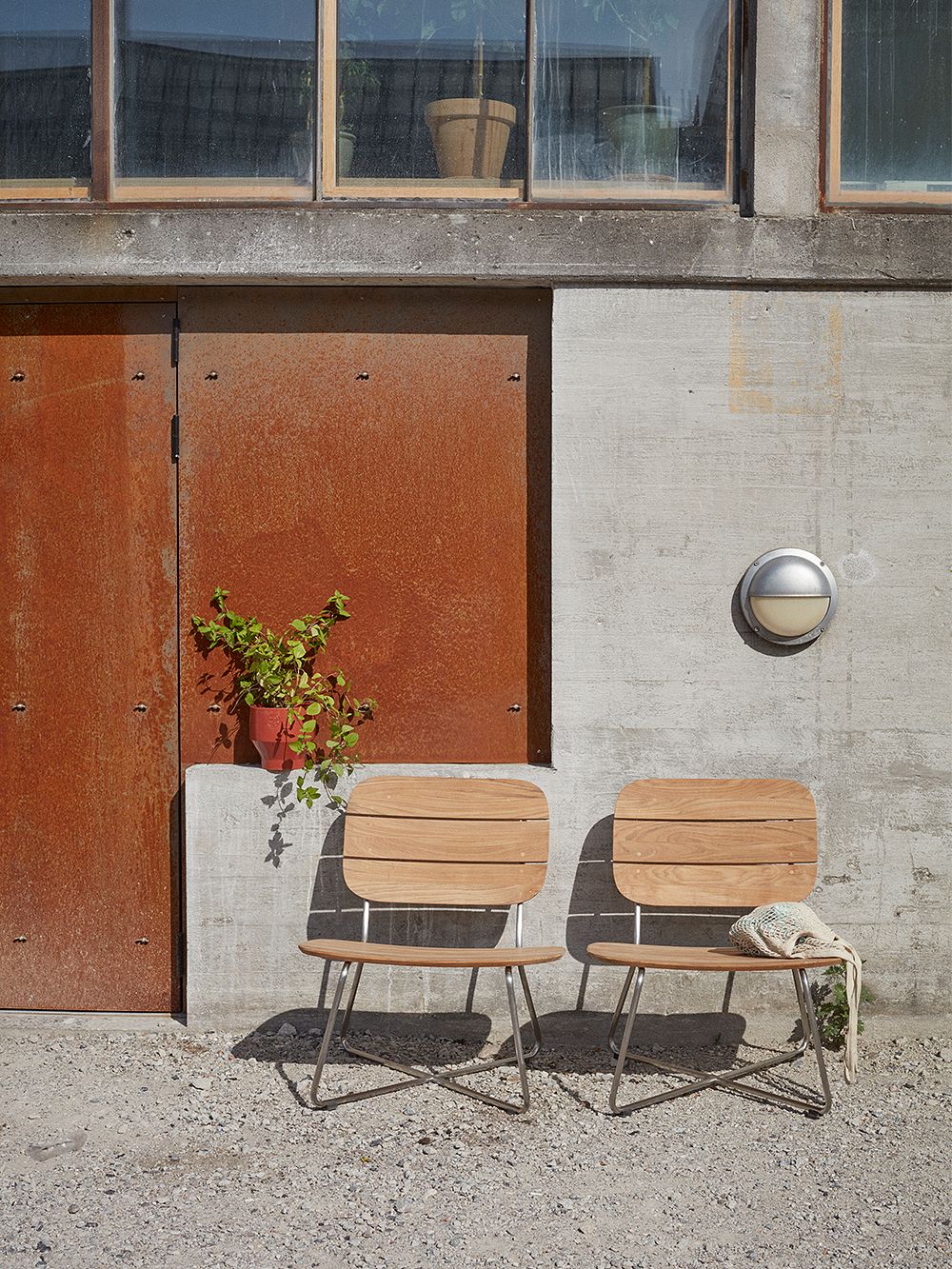 Could you tell us a bit about the inspiration behind the Lilium collection?
BIG's Erik Berg Kreider: "We were initially inspired by the industrial heritage and waterfronts of the city of Aalborg in Denmark – particularly the surroundings of the Aalborg harbor. We also wanted to reference the casual interactions of social gatherings in public spaces. We like the fact that the Lilium family can lend itself to these types of scenarios, providing the tools for people to socialize, work and dine together."
Did you have a particular setting or space in mind when designing Lilium?
Erik: "Lilium is designed for us, for you, for everyone. The design language of the Lilium family is quite democratic and adaptable – we see the collection being used anywhere. It is perfectly compatible with outdoor patios, indoor living environments or workspaces, and, of course, some of the communities we have designed for in Copenhagen and elsewhere."
Skagerak's Ditte Buus Nielsen: "One of our main focuses was the multifunctionality of the furniture. For example, we thought the Lilium lounge chair should be wide enough for you to be able to comfortably move in the chair or use the seat as an extra space for a cup of coffee or a book. It was also an important focus to accommodate people with small balconies or small spaces."
"Lilium is designed for us, for you, for everyone. We see the collection being used anywhere."
What was the collaborative design process like?
Ditte: "It was interesting for us to work with BIG – Bjarke Ingels Group because it was the first time they designed outdoor furniture that could also actually be used in the kind of urban and outdoor spaces their work usually focuses on."
Erik: "Of course, in architecture, the scale is completely different. But we do see many of the same challenges in architecture and industrial design, as we're still observing the way life evolves and changes. We often see design constraints as a positive and as a way of introducing a new kind of thinking or detail!"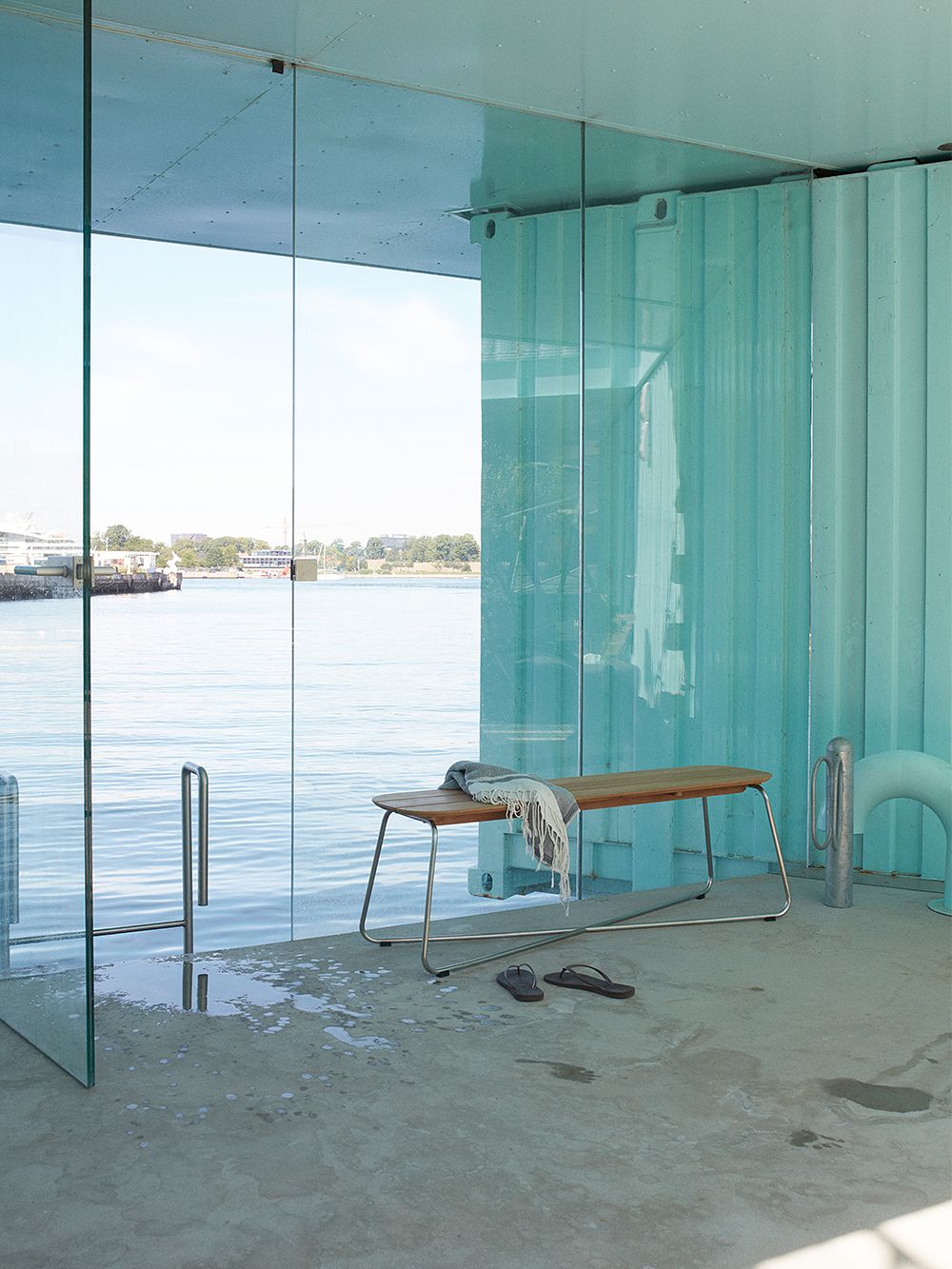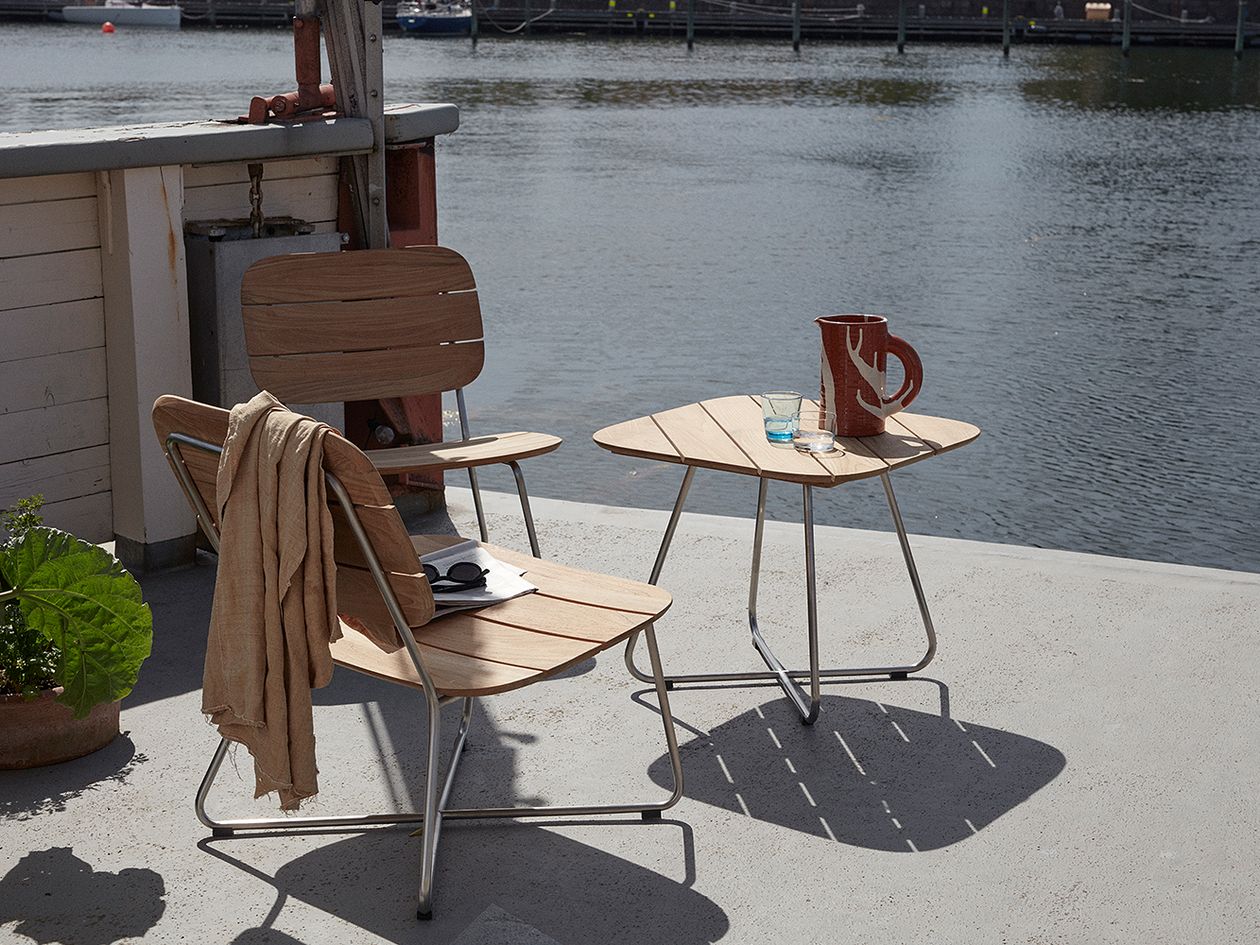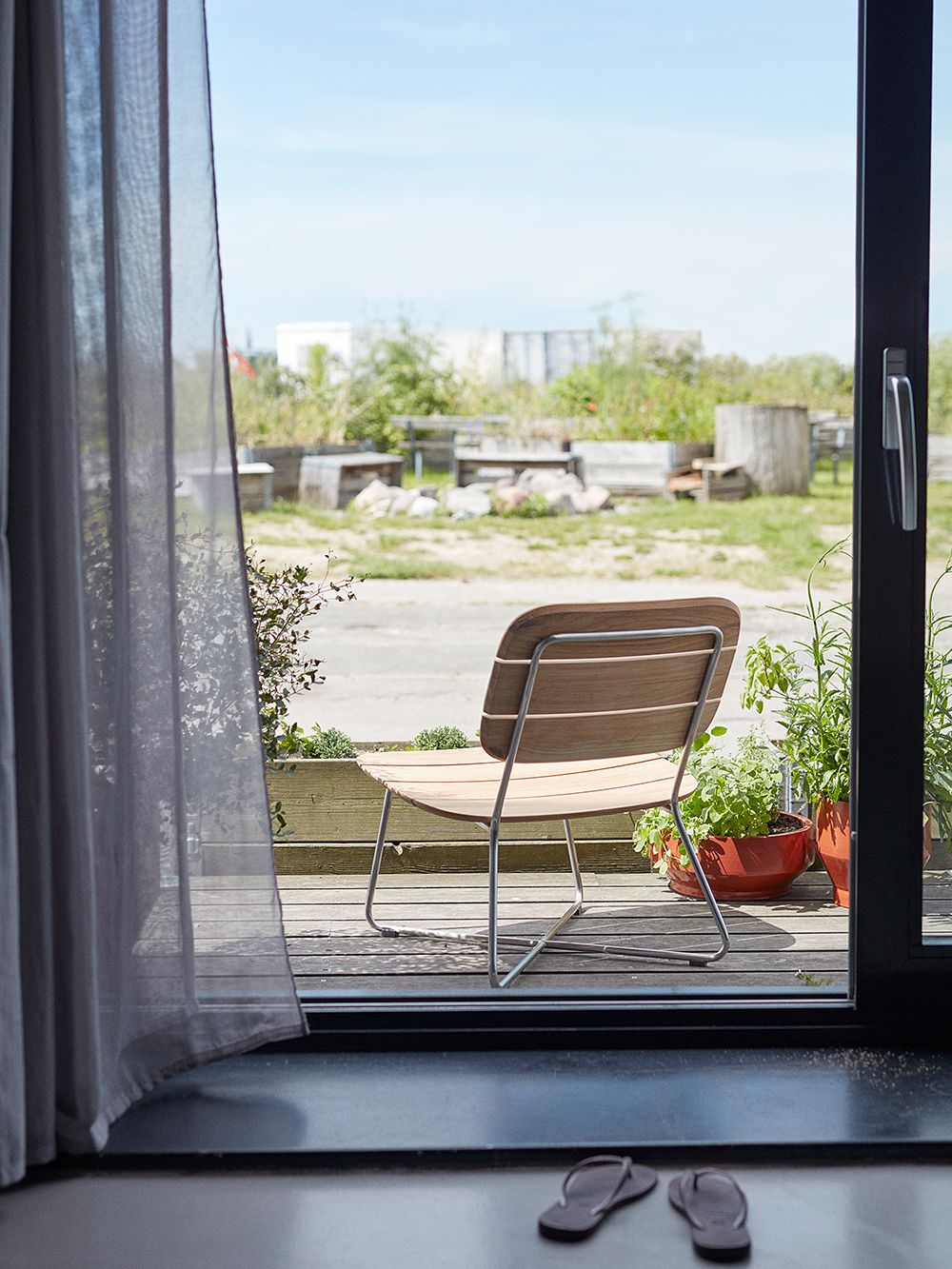 As this was BIG's first outdoor collection, did you face any unexpected challenges?
Erik: "We realized that visiting the factory to observe the production allowed us to be sympathetic to the manufacturing process and make design changes on the fly when needed. But the main challenge, perhaps, was to create a design language that could be used in a systematic way to create a wide range of family members or other objects that carry the same characteristics and details."
Well, we think you've done a very good job doing so. We take it you're happy with the end result?
Ditte: "The collaboration with BIG – Bjarke Ingels Group has been inspiring for Skagerak on many levels. Their approach to architecture and materials has been reflected in the design process – the result is an outdoor collection in a light, architectural design made in honest materials that patinate beautifully. Lilium is perfectly in line with Skagerak's design and material philosophy."
See also:
• Skagerak's Lilium collection >
• More designs by BIG – Bjarke Ingels Group >
Text: Emmi Ratilainen Images: Skagerak